What is Arching His Back?
When you think of your dog arching his back as cause for concern, it should not be the leisurely stretch, repeated several times throughout a normal day, that is seen as problematic. A pathologically arched back, which can also be thought of as a tucked abdomen, is a semi-permanent posture that a dog adopts in an attempt to relieve pain of some kind. Along with an arched, humped back and tightly tucked abdomen, your dog's rear quarters will be lowered, with head and tail hanging downward.
Nausea
Gastric dilatation-volvulus (bloat)
Anal sac disorders
Intervertebral disc disease
Spinal trauma
While the conditions occur in different parts of the body, they all have the same result: some kind of pain in the dog's midsection, resulting in him arching his back in an attempt to relieve the pain. While nausea is often temporary, and can resolve with some rest and a good drink of fresh water, it can also indicate a more serious underlying condition, necessitating a veterinary assessment and possible treatment. Each of the other conditions are potentially life-threatening, depending on degree of development, and require immediate veterinary assessment and treatment.
Book First Walk Free!
Why Arching His Back Occurs in Dogs
A dog arches his back because he is in pain, and is attempting to relieve that pain. The pain can originate in various parts of the dog's body, including the gut, anal area, and spine.
Nausea
Nausea is much less complicated and dangerous than gastric dilatation-volvulus, also known as bloat. A dog can become nauseous from things as simple as motion sickness, eating something that obstructs its intestines, or eating something toxic to its system, or the cause may be as involved and serious as gastroenteritis or parvovirus. Dogs of any breed, age, or gender can develop nausea.
Gastric Dilatation-Volvulus
Gastric dilation-volvulus, on the other hand, is a condition in which the stomach rotates from its normal position. It is mainly seen in large breed dogs with deep chests, and more often in older dogs than young. In each condition, the dog's stomach area hurts, so the dog may arch his back and tuck in his abdomen to alleviate the pain.
Anal Sac Disorders
Anal sac disorders can occur as impaction, infection, or abscess of the anal sac. Your dog needs to be able to express fluid from his anal glands. If the fluid cannot be released, the impacted fluid inside the anal glands creates increasing tension, causing the dog to tilt his hind quarters down to relieve the tension. When the dog's hind quarters are tilted down, his back may be arched. Any dog can develop an anal sac disorder, but it is more likely to occur in small dogs.
Intervertebral Disc Disease
Intervertebral disc disease and other spinal trauma can cause your dog potentially unbearable spinal pain. As in digestive and anal sac disorders, the dog arches his back to try to relieve the tension and pain produced by the disorder or injury. Intervertebral disc disease (IVDD) occurs when discs between the dog's spinal vertebrae rupture. This can be very painful, possibly even leading to loss of sensation and paralysis.
Spinal Trauma
Spinal trauma can also come from external causes, such as bites, car accidents, and other injuries. While any dog can be injured by an external source, intervertebral disc disease is more likely to occur in breeds which carry genetic dwarfism, such as Dachshunds, Pekingese, Beagles, and Lhasa Apsos.
What to do if your Dog is Arching His Back
A proper therapeutic response to your dog arching his back will depend on the cause. Your dog's nauseous symptoms should be carefully watched, and you should withhold food and water to see if the symptoms subside. Symptoms may resolve within 2-3 hours, but if not your dog should receive a veterinary assessment. The veterinarian may conduct blood tests to discern the exact cause. Parasites can often be resolved with a short course of oral medication. Dogs suffering from parvo will require immediate IV fluid treatment, followed by a special diet of easily digestible foods; if they survive the first 3-4 days, prognosis for recovery is good. Intestinal obstruction may require surgery to remove the blockage.
Unlike nausea, there is no easy case of gastric dilatation-volvulus; it is always serious. Your dog will be initially stabilized with administration of oxygen and IV fluids, then the stomach will be decompressed by releasing fluid and air via a tube, catheter, or needle. Surgery will then be performed, followed by restricted exercise, dietary management, and long-term monitoring.
Anal sac disorders require the built-up fluid to be released from your dog's anal sacs. Your veterinarian may express the anal glands, flush out infected glands, or lance abscessed glands, followed by a course of antibiotics to prevent infection.
Spinal disorders will be treated depending on the severity of the situation. Mild cases of intervertebral disc disease can sometimes be managed with anti-inflammatory or corticosteroid drugs, but more severe cases will require surgery.
Prevention of Arching His Back
Prevention of nausea is a practice you should adopt for the normal everyday care of your healthy dog. Keep toxic substances away from him. Keep a close watch of his environment, including making sure his yard is free of anything dangerous. If any potentially dangerous elements, such as bees and wasps, can not be removed from the yard, then you should always supervise your dog when he is in the yard. Make sure his toys are safe and unbreakable, without any easily ingestible parts. Because other dogs may carry dangerous viruses, such as parvo, always supervise your dog's canine social visits. Because gastric dilatation-volvulus, or bloat, is often related to age or genetics, it is not always preventable, but you can reduce the chances of it developing by keeping your dog calm and unstressed, and separating his meals into feedings of at least twice a day.
You may be able to learn to express your dog's anal glands at home; discuss this with your veterinarian. Regularly check your dog's anal sacs to make sure they are not becoming impacted with excess retained fluid. And while some forms of spinal trauma are genetically-based, such as intervertebral disc disease, generally keeping your dog out of harm's way will prevent trauma from car accidents, gunshot wounds, and bites.
Cost of Arching His Back
While the average cost of treating anal sac disorders is just $500, the average treatment cost of gastric dilatation-volvulus and spinal trauma are much higher, at $6000. The total cost of the various procedures involved in treating intervertebral disc disease can be over $15,500, with an average of $250 per month afterwards for medication.
Arching His Back Questions and Advice from Veterinary Professionals
Jagger
Yorkie mix
1 Year
0 found helpful
We adopted a Yorkie mix on Monday. He is very happy and curious and gets around great, but he has a straight spine halfway down his back then a hump. I have touched him all over and he does not seem to be in pain, he runs around with my 3 year old Dobie with no issues, sometimes he us much faster. His tail is held high as well as his head. What can be the issue?
Thanks.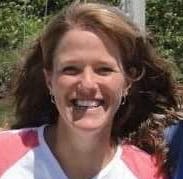 1057
Recommendations
Jagger may have had a spinal injury at some point in his life that caused that abnormality. It might be a good idea to have him examined by a veterinarian at some point, and possibly have x-rays done to evaluate that area of his spine and see if it may be a problem for him later on. He may live perfectly normally with that issue, but it is always good to know what is happening with a situation like that.
Add a comment to Jagger's experience
Was this experience helpful?
Tuff
Maltese
7 Years
1 found helpful
My 7 year old Maltese is experiencing pain and we can't figure out why or where. I previously (several months ago) carried him to the vet after feeding him some chicken nuggets (terrible, I know) and he started hunching over and shaking and seemed to have severe stomach pain. The vet did X-rays and exam and said it was some type of constipation and abdominal pain due to the food I fed him. He was better within a few days. This time he started showing those symptoms again, so I called and explained to the vet, they refilled his meds, we started giving them to him immediately. It didn't work. I'm now on Day 9 of this severe pain. I've taken him to a different vet. He has not been vomiting or any diahrea, and is eating drinking and pooping normally. He's only experiencing this severe pain after he gets up from sleeping all day or night and we go outside to use the bathroom. Within 2 or 3 minutes of being back inside and him being up and appearing normal and happy, he immediately hunches over and started shaking and whining/hollaring really badly. He lays down and rolls from side to side but cannot get comfortable. The second vet I went to seemed to think it was arthritis and prescribed pain medicine to take as needed, but it's been needed every day. This pain is very predictable now as it happens the same time of day and after prolonged sleeping or laying inside and then him being up and moving around for a few. It may be arthritis, but seems odd that it just started all of a sudden a week ago and has been severe each day. Within 20 mins of administering the pain medicine, he starts slowly returning to normal for another half of the day. I'm giving pain meds twice a day. Please help!! I'm desperate to have my baby fixed and not in pain!
Can it really be arthritis or maybe back pain?? How do I fix this? I researched online and saw intervertebral disc disease. Could it be this? What do I do??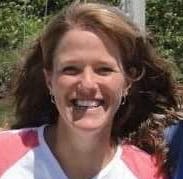 1057
Recommendations
Thank you for your email. Neck pain, abdominal pain, and back pain can all look very similar. If he responds to the pain medication, it seems that it would be a good idea to continue that prescription as directed. IVDD tends to respond to time, pain medication, exercise restriction, and muscle relaxants. If he is not responding to the medications, it would be a good idea to follow up with your veterinarian (either one), to discuss what has worked, what hasn't, and what possible treatments may help in the future. I hope that he is okay.
Add a comment to Tuff's experience
Was this experience helpful?
Snowflake
Maltipoo
4 Years
-1 found helpful
Snowflake was stepped on by my sister's 80 lb dog 2 months ago. She was taken to the vet and after x Rays and medications, she was given a clean bill of health.2 days ago I noticed her back was very arched. She has been walking normal, still has an appetite, her feces are normal and she likes to still jump on the couch. However I have had 2 incidents within the 2 months where out of nowhere her eyes tear up, she will begin to shake and she loses her balance. Her "sister" (my other dog) will immediately begin barking for my attention and then I notice how she is acting.a Any idea what it might be or what I should do? After the small episode she goes on like nothing happened. She also does not help or make noise when it happens. She just wants me to be with her and calms down.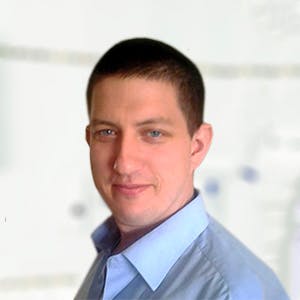 2478
Recommendations
Without examining Snowflake I cannot say what the specific cause of the back arching is but generally arching of the back occurs due to two main groups of conditions, either spinal issues or abdominal pain; sometimes if it is a spinal issue, it would need to be caught mid episode by a Veterinarian to diagnose the issue. However, give Snowflake plenty of rest and visit your Veterinarian if this issue continues. Regards Dr Callum Turner DVM
Add a comment to Snowflake's experience
Was this experience helpful?
Polo
Maltese
7 Years
0 found helpful
Hi my dog , a Maltese , his name is polo(i forgot how old he is) . Me and my sister one day we're playing tennis and i accidentally hit polo with a tennis ball and he made a really wierd sound like a scream , and we just kept going like he was okay , but the next day , his back was arched and was walking very slow . He's eating normal and pooping normal , but every now and then , he runs fast and is perfectly fine but then he isn't normal , some times , he even screams out of nowhere like he's in pain, i feel like the tennis ball made him do all this, the next day , he's doing the same thing and he can't do even jump and every time he barks , it hurts him because he screams again, what do i do, please help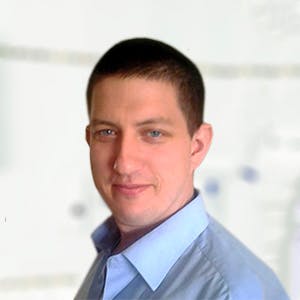 2478
Recommendations
In these types of cases rest is best so you shouldn't be allowing Polo to run, jump etc… movement restriction is the best course of action; this injury may have been caused by the tennis ball but other causes like spinal disorders or even abdominal pain can cause the back to arch. See how Polo is with rest, if you don't notice any overall improvement you should visit your Veterinarian for an examination. Regards Dr Callum Turner DVM
Add a comment to Polo's experience
Was this experience helpful?
Monster
Chihuahua
12 Years
0 found helpful
Monster has had problems with ivdd for years now and has been seeing a chiropractor to keep it under control. I don't know if any of his symptoms now are related or not. This past week, he has peed in his sleep twice. On Saturday, he seemed painful but I couldn't tell where. He was eating fine. That afternoon, I was at work, and my mom calls saying that he's not responding to her like normal. He didn't want to move. So, we took him to the er. Blood work showed high white blood cells. He also had really bad breath, so they gave me clyndamicin for infection in his mouth. They also said his anal glands were full and that he did not seem painful in his back or abdomen. So, we went home with the antibiotics. Yesterday, I was at work again and my moms calls saying she heard him hollering and he was laying on his side and moving his legs but he couldn't get up. A little while later he seemed ok and was walking around and went outside to potty. I called his regular vet clinic and got him an appt for that afternoon. We had to see a new vet since he was the only one with appts available. I had never met him before and I knew all the other vets at the clinic and he isn't even listed on their website. I was very unhappy with him. He examined Monster but couldn't tell anything was hurting even though when he was examining his back, Monster was whining and grunting. He just sent me home with metacam. We were going to get a laser treatment, as well, but the laser was getting serviced... Monster seemed a little better last night after the metacam but this morning he does not want to eat and after going outside and pooping, his head curved to the right and he was having a hard time walking. When I brought him in, he just wanted to lay on his side. After a little bit, he got up and shook it off. I was wondering if this could be muscle spasms. He is also experiencing some gas and his tummy is making uncomfortable sounds. Could this be from the meds? He also has had a heart murmur for several years.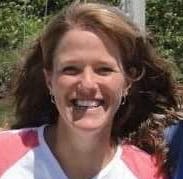 1057
Recommendations
Thank you for your email. Chronic back pain can be quite painful, and he may need different medications to help give him some relief. Metacam is a very good anti-inflammatory, but can cause GI signs in some dogs. If he is have any GI signs, it would be best to discontinue that medication and see his veterinarian. I think a follow up appointment might be a good idea anyway, with a doctor that you trust, to discuss what is happening with him and what options there are for pain management and muscle relaxants. Hopefully they get the laser fixed, as that may help him as well. I hope that he is okay.
Add a comment to Monster's experience
Was this experience helpful?
Mason
Shih Tzu
12 Years
0 found helpful
Has Symptoms
Lose of bodily fluid control
My shih tzu is 12 years old, recently he's been arching his lower back, it had started, gotten less pronounced, then came back again. His stools have varied from liquidy with some blood in it, to solid, but it's been inconsistent. He's also increasingly lost control of his bodily functions lately despite being potty trained. Added information, a shih tzu gotten from the same store at the same time by a friend (my dog's physically obvious sibling) has recently died at the same age as my dog currently, his stomach was heavily distended and the owner wasn't able to answer what happened other than he was in pain and lost appetite despite loving to eat. I am nervous my dog may suffer the same fate soon but am unsure what said fate is? And wonder if the arch is a early warning of something worse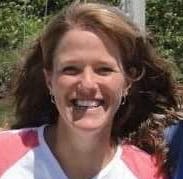 1057
Recommendations
Thank you for your email. it would be a good idea to have Mason seen by your veterinarian to examine him, decide if he is having back pain, or other pain, and get appropriate treatement for him. I hope that he is okay.
Add a comment to Mason's experience
Was this experience helpful?
Bruce
terrier
12 Years
0 found helpful
Hi. My dog Bruce has been arching his back for a couple of days now. He's been shaking as well and hasn't had much of an appetite. He can't jump on couch really anymore. He doesn't yell out in pain but I can tell he's hurting. He went poopy yesterday and when it came out it was like a skinny poop, like stringy almost. He's walking very slow now as well. It kind of all just came on without warning.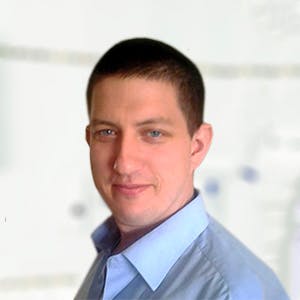 2478
Recommendations
Arching of the back maybe due to spinal disorders or due to abdominal pain, if you are seeing changes in the faeces when he defecates it is most likely that the cause is due something in the abdomen. Without examining Bruce and possibly doing an x-ray or ultrasound I cannot say for sure what may be causing these symptoms but abdominal or pelvic masses may cause pain and can cause extraluminal pressure on the gastrointestinal tract changing the appearance of faeces. Take Bruce to your Veterinarian as soon as you can for a check up and at a minimum some pain relief. Regards Dr Callum Turner DVM
Add a comment to Bruce's experience
Was this experience helpful?
Rambo
Norwich Terrier
7 Years
0 found helpful
Hi There,

My dog is a 7 year old Norwich terrier. Recently he has been licking him himself a lot but didn't seem too bothered so I left it alone. In the last 24 hours his butt seems to be really itchy - he keeps trying to lick or scratch the area. He has also arched his back a few times just for short periods of time. My husband thinks this is related to being itchy. Not sure if I should wait a little or see the vet imminently? Thank you!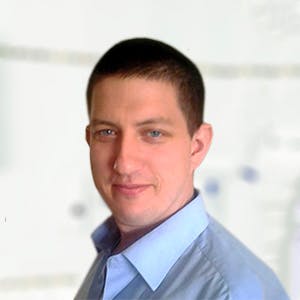 2478
Recommendations
Arching of the back may be related to a few different issues, but you should stop him from licking himself and visit your Veterinarian to get things checked out; there are many different causes for the symptoms you are describing including infections, anal gland disorders, parasites, foreign objects among other causes so it is best to get things checked as soon as possible. Regards Dr Callum Turner DVM
Add a comment to Rambo's experience
Was this experience helpful?
BUDDY
terry mix
18 Years
0 found helpful
Has Symptoms
Head held low/ hind quarters tucked
Buddy is 18 has walked with arched back for about 2 yrs.He never seems to be in pain but his feet seem to get closer together the older he gets (front to back).I think (hope) it is just age.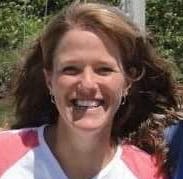 1057
Recommendations
Thank you for your email. I can't examine Buddy, so can't comment on what might be causing him to walk that way, but it would be a good idea to have him examined, since he is 18 years old, and arthritis may be causing him to walk and stand that way. He may benefit from some pain medication to make him more comfortable. I hope that he is okay.
Add a comment to BUDDY's experience
Was this experience helpful?
Marco
Pit Bullmastiff
6 Years
0 found helpful
Hi,

I have a pitbull that started arching his back about a month or two ago. I noticed it but he didn't seem like he was in pain. Two days ago I noticed he has started walking different, and it looks like it has become painful to walk. It looks as if he arches his tail downwards, and has a slight shift of his hips when trying to walk. He doesnt act like he is in pain, but looks very uncomfortable. What could this be?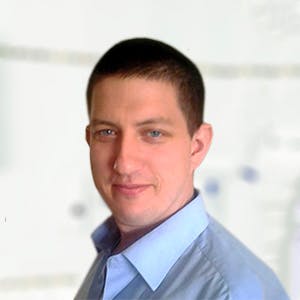 2478
Recommendations
Arching of the back is normally associated with spinal conditions or abdominal pain (arching the back in an attempt to relieve pressure off the abdomen); without examining Marco I cannot say what the specific cause is, but if you are noticing these changes you should visit your Veterinarian for an examination to determine a cause. You Veterinarian may take x-rays to look for spinal anomalies and to look for any issues with the abdomen (masses, foreign objects etc…). Regards Dr Callum Turner DVM
Hi Dr. Turner,
So it is possible that this could be a foreign object (something he has eaten). A few days before he started walking funny I did notice after he pooped there looked to be a string hanging from his rear. I thought it may be poop because it was kinda loose. Days after is when the walk started.
Add a comment to Marco's experience
Was this experience helpful?
Duchees
pit bull terrier
5 Months
0 found helpful
My puppy is 5months old shes a pit i had got her a kennel when was a month old and i think she out grow it cause i see her hunch over when she comes out and she keep picking up her legs like in a bending way and is runs around with her head down.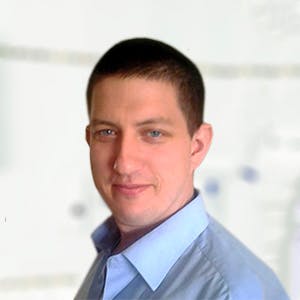 2478
Recommendations
The body position may be unrelated to the kennel, but if you are noticing this level of hunching and her head is down you should visit your Veterinarian for an examination and an x-ray to check her back; congenital deformities, injuries, abdominal pain and other issues may cause this 'carriage' of the body so it should be checked. Regards Dr Callum Turner DVM
Add a comment to Duchees's experience
Was this experience helpful?
Lexi
Zuchon
9 Months
0 found helpful
Has Symptoms
I don't know if she has any
everytime I look at my dog's spine or backbone, it's always bent and she just runs and walks around the house like that. could it be because we have a laminated floor and she slips most of the time?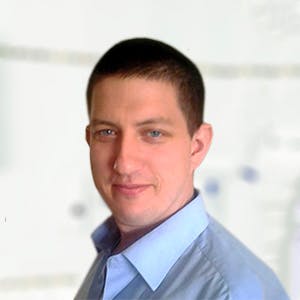 2478
Recommendations
Repetitive injury from slipping may have an effect on the spine but more likely the cause would be due to another spinal issue or due to abdominal pain, without examining Lexi I cannot say for sure what the cause is. Also, your Veterinarian may need to take some x-rays to check the integrity of Lexi's spine and to check the abdomen for any anomalies. Regards Dr Callum Turner DVM
Add a comment to Lexi's experience
Was this experience helpful?
Spring
Toy or Miniature Poodle
3 Months
0 found helpful
My dog is arching her back. Is this the indication that she is experiencing abdominal pains or this could be an indication that she experience pain somewhere else like her legs? Cause everythime i stretch her legs she cried.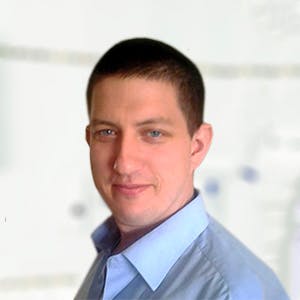 2478
Recommendations
An arched back may be indicative of spinal pain, abdominal pain or pain of other origin; without performing a physical examination I cannot say the specific origin of any pain but I would recommend you keep Spring rested and visit your Veterinarian for an examination as soon as possible. Your Veterinarian may take x-rays to check Spring's spine to rule out skeletal issues. Regards Dr Callum Turner DVM
Add a comment to Spring's experience
Was this experience helpful?
Rico
Shih Tzu
11 Years
0 found helpful
My dog is 11 years old and today he started arching his back. He is really painful at times and starts crying when he gets up. He does't like to walk and he has been laying around all day long. After lying down for a few hours or so he is in the most pain and cries. This is the first time we have ever seen this happen to him. He is still eating and drinking just fine. Thank you.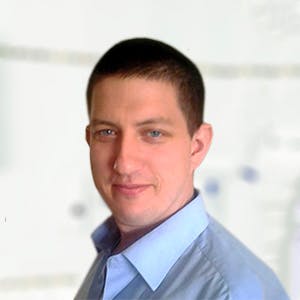 2478
Recommendations
Normally rest is best for back pain, but if Rico is suffering like this it would be best to get him seen by your Veterinarian or an Emergency Veterinarian immediately for an examination and an x-ray as I feel this isn't something which can be treated at home. Arching of the back can be due to spinal pain but also due to abdominal pain (obstructions, foreign bodies, poisoning etc…). Regards Dr Callum Turner DVM
My pug is 12 years old and he just started arching his back. He is just sitting in the corner of the room in a ball. My other dog started tearing up stuff and he may have eaten something. Could that be a reason?
Add a comment to Rico's experience
Was this experience helpful?
Jelly
Shih-Poo
10 Months
0 found helpful
My dog is 10 months old and suddenly, without any accidents, (she didnt show signs of nausea) she started walking with an arched back. This lasted for a day then a few days after, it's returned but it think the pain is more intense now. She doesn't like moving at all now and cries whenever she simply tries to bow her head or move. She also keeps shivering.
Is it possible that she has that anal sac or intervertebral disc disease? Because her pain just suddenly appeared, disappeared and now here again. Or is it possible that this is just a temporary pain with her back? Please help. Thank you very much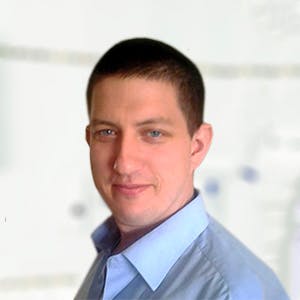 2478
Recommendations
Intervertebral disk disease is a strong possibility, it is important to keep Jelly rested and stop him from running around the house on his good days to prevent strain on his back. I would recommend having an x-ray done by your Veterinarian to check for any other possible issues; but get this done during one of his episodes so that the full extent of the problem can be caught on x-ray. Regards Dr Callum Turner DVM
Add a comment to Jelly's experience
Was this experience helpful?