What is Vestibular Disease?
The term vestibular refers to the inner ear organs of the body. Vestibular disease in dogs is not a true "disease" as such but actually is a composite of various neurologic signs that occur as a result of a malfunction of some part of the vestibular system. This system is responsible for the maintenance of balance and the coordination of position of the head, eyes, neck and limbs in space. It can be either peripheral (PVD) or central (CVD) in nature and can be the result of a vestibular lesion or other disease like hypothyroidism (low thyroid function) or hyperadrenocorticism (abnormal excessive presence of adrenocortical hormones, especially cortisol in the body). Both types of this condition usually present with acute onset (suddenly) and a peripheral vestibular issue may follow a recent ear infection.
Vestibular disease is defined as the sudden, non-progressive disturbance of balance. It is also known as old vestibular syndrome and canine idiopathic vestibular syndrome. It is usually found more often in older dogs than in younger ones.
Book First Walk Free!
Symptoms of Vestibular Disease in Dogs
This condition will likely present suddenly and can be central or peripheral in nature. The primary and most noted symptoms are:
Head tilt to one side or the other
Vestibular ataxia (lack of muscle control) often asymmetric (not equal on both sides)
Tight circling, falling or rolling
Spontaneous nystagmus (rapid involuntary eye movements)
Nausea and vomiting similar to that of motion sickness
Strabismus (misalignment of the eyes or the condition of having a squint)
Disorientation
Reluctance to walk or stand
Leaning or falling in the same direction as the head tilt
The most likely symptoms that you will note in your pet in regard to CVD:
Depressed mental state in which the animal displays disorientation and poor interaction with other animals and humans
Postural defects like the loss of normal strength and proprioception (the sense of knowing where your joints are in space or body awareness)
The symptoms that will likely be most obvious to you, the owner, will be the head tilt and vestibular ataxia noted above. Seek medical care as soon as possible when these symptoms are noted.
Types
Vestibular disease is generally a condition that affects older dogs and is usually peripheral or central in nature. There are several types:
Peripheral vestibular disease (PVD) usually produces leaning in one direction and increased resting nystagmus - this type involves the ear and nerves
Central vestibular disease (CVD) usually produces a non-ambulatory animal with decreased resting nystagmus - this type involves the brain
Congenital peripheral or central vestibular disease is very rare in puppies
The dysfunction is more common in older dogs but can be secondary to a neoplastic lesion. The head tilt and positional strabismus is pretty much equal in regard to the symptoms noted in your pet in both types of vestibular disease in dogs.
Causes of Vestibular Disease in Dogs
There are a number of known or suspected causes of vestibular disease. Some of these causes are more serious than others and will require some sort of medical assistance or intervention to resolve.
Middle ear or inner ear infections
Drugs that are toxic to the ear, for example Metronidazole
Trauma or injury
Tumors (neoplasia)
Hypothyroidism
Vascular disease, for example, stroke - though a rare cause
Depending on the actual cause of the episode, after a fairly fast onset of the clinical signs mentioned above, there could be a period of relatively rapid improvement of those symptoms and signs with minimal if any medical intervention having been required.
Diagnosis of Vestibular Disease in Dogs
Diagnosing this disease will require a neurological examination by your local veterinarian. He or she will need to determine if the vestibular issue is peripheral or central in nature. Here is what he or she will be looking for in the physical neurological assessment:
CVD - Vestibular signs like body awareness on one side only, unilateral paresis (paralysis), altered mental status, cranial nerve deficits (especially those related to cranial nerve V and VII)
PVD - Vestibular signs like body awareness as above, normal strength, normal mental status, cranial nerve deficits (cranial nerve VII and Horner's only)
There will likely need to be some diagnostic testing done as well:
MRI of ears and brain
CT scan and radiographs - ear infections are better seen and assessed via these imaging methods
Blood pressure testing
CSF (cerebrospinal fluid) analysis to help in the determination of the presence of inflammatory or infectious disease
Testing for viruses versus protozoa
Myringotomy (surgical infusion into the ear drum to relieve pressure or drain fluid) for middle ear infections
BAER (Brainstem Auditory Evoked Response) to evaluate the hearing channels and pathways which are in close proximity to the vestibular pathways
Treatment of Vestibular Disease in Dogs
The treatment of vestibular disease in dogs is twofold:
The underlying or root cause of the disease needs to be determined and treated. Your veterinarian will need to identify the possible cause so that she can develop a treatment plan.
Supportive care comes into play as well in the form of things like:
Intravenous fluids if your dog is dehydrated
Anti nausea medication to prevent or limit vomiting
The administration of a medication called propentofylline to hasten the brain's natural ability to compensate after any unilateral vestibular damage occurs
Close monitoring of your pet during treatment
Antioxidants and essential fatty acids to assist the body's healing powers
Quiet environment if the nystagmus persists or if it goes away and then returns
Recovery of Vestibular Disease in Dogs
Research has revealed that there is some experimental benefit to be gained from the use of the medication propentofylline in rats as it has shown some increasing of the speed at which the brain is able to compensate after unilateral vestibular damage. If this medication option is utilized, then it will, of course, require close monitoring of your pet during treatment.
Additionally, the nystagmus can make an occasional return suddenly and last for a brief period of time. If your pet experiences this symptom reappearance, you should keep your pet in a quiet environment during that period of time and you should monitor him closely. If the nystagmus persists, then your veterinarian will need to re-examine and re-investigate the physical condition of your companion. Depending on the cause and the type of vestibular disease identified, the end result could be permanent damage in which your beloved family pet displays a permanent head tilt, balance issues, and disorientation. There may be adjustments needed in the home environment and by the family to deal with any permanent physical or neurological damage following vestibular disease, in order to keep him safe.
Vestibular Disease Questions and Advice from Veterinary Professionals
Lola
Mutt
5 Years
0 found helpful
My dog Lola (small mutt mixed with some Chihuahua) has been showing symptoms for the past 3 to 4 months and we took her to a vet a week ago and they had just done a check up on her and said that it might be something with her brain. They recommended to do some radiographs and MRI but we just don't have the money. It started with her losing some hair and biting her feet, that resolved but during that time she just couldn't get up, we had given her some arthritis pills for her. She looked good for a week and the signs of head tilting and circling came back again. She has been eating and drinking and isn't depressed. I don't think she can handle falling all the time now she now whimpers whenever she can't get up.
Add a comment to Lola's experience
Was this experience helpful?
Jozi
Border Collie
2 Years
0 found helpful
We have a Border Collie, Jozi who is about 1 and half years / 2 years old. My son told me that he was sleeping when Jozi fell off the bed, then when she started walking it look it looks like she is battling to walk like she walking more to the one side and then wants to lie down on that side, it looks like she's drunk and struggling to stay up. Do you perhaps know what could have happened it only happened a few hours ago and we are unsure what to do.
We took our dog to urgent care and our vet. They prescribed meds and gave her a blood test. Finally, we gave her CBD canine cookies out of desperation. She got better almost right away and it hasn't returned. She still has a slight head tilt. It has been used for seizures and when her vestibular was very bad it was like a seizure
Add a comment to Jozi's experience
Was this experience helpful?
Chessie
Lab mix
13 Years
0 found helpful
My 13-yr-old Rescue suddenly fell over on Friday (6 days ago) -- she had torn her CCL (ACL) 3 weeks ago and we thought maybe the other leg went or even stroke. Vet called and said her rapid symptoms and back-and-forth eye movement indicative of Vestibular Disease. She literally couldn't stand or walk and was shaking like crazy and panting (terrified). Took her to vet next day and he said within 72 hours / 3 days she should be much better. She ended up not pooping for 5 days! and while drinking a bit, really won't eat. Only a few slices of turkey and no kibble. She is still extremely unsteady and won't walk, is "moping" and just lying down. We're worried she's weak. Do we still give it more time?
Add a comment to Chessie's experience
Was this experience helpful?
SASHA
Chihuahua
3 Years
0 found helpful
Has Symptoms
Head Tilt, FALLING DOWN, VOMIT
i HAVE A 3 YEAR OLD CHIHUAHUA HER NAME IS SASHA . i GOT HOME FROM WORK AND SHE WAS WALKING AND FALLING LIKE A DRUNK PERSON HER HEAD IT RIGHT TILTED HE HAD POOPED ALL OVER HERSELF AND VOMITED I TOOK HER TO THE VET AND THEY PUT HER ON IV FLUIDS SOME STEROIDS AND GABAPENTIN SHE STAYED 7 HRS AND TOOK HER HOME SHE REFUSED FOOD FOR 24 HRS NOW SHE IS EATING SHE FOUND A WAY TO CRAWL ON HER BELLY AS SHE IS AFRAID TO WALK HER BALANCE IS OFF BUT GETTING BETTER THE VET HAS NO IDEA AND SAYS SHE IS TOO YOUNG FOR VESTIBULAR ISSUES. SASHA HAS NO EAR INFECTION WAS VERY HEALTHY THEY TOLD ME TO TAKE HER TO A DOG NEUROLOGIST WHICH I DID THAT VET SAID ITS A AUTOIMMUNE DISORDER BUT HER BEST GUESS THEY WANT 5000 FOR AN MRI BUT ONLY 50% CHANCE WILL WE DISCOVER WHAT IT IS AND THE ANESTHESIA CAN MAKE HER DIE SO CLEARLY WAS NOT DOING THAT I DO SEE IMPROVEMENT, SASHA CONTINUES TO WAG HER TAIL AND BE HAPPY CAN SOMEONE GIVE ME SOME ADVISE WILL MY DOG SURVIVE WILL THIS COME BACK WILL SHE HEAL SHE WAS SO HEALTHY PLEASE GIVE ME ADVISE I FELL LIKE NO ONE KNOWS WHAT THEY ARE TALKING ABOUT
We were at that point and out of desperation we gave her CBD canine cookies. It made her better in 24 hours. She is ok now
AND THEY DON'T KNOW WHAT THEY ARE TALKING ABOUT. I WOULD SAY GIVE HER SOME TIME TRY TO FIND ALTERNATIVES GIVE HER A CHANCE. THIS HAPPENED TO MY DOG AND THEY CONFUSED ME WHILE I WAS SO UPSET AND UNABLE TO THINK CLEAR BECAUSE MY BABY COULDN'T WALK. TOOK HER TO 2 EMERGENCY HOSPITALS AND 2 VETS AND ALL THEY COULD SUGGEST WAS TO PUT HER TO SLEEP OR 4,000 MRI AND IF REQUIRED SURGERY 7000 MORE. I WISH I COULD HAVE GIVEN HER MORE TIME. SHE HAD LOST ALL CONTROL OF HER LEGS AND COULD NOT WALK AT ALL. I REGRET IT THAT I DIDN'T GIVE HER A CHANCE TO SEE IF SHE COULD COME OUT OF THIS. SHE DEPENDED ON ME AND I FAILED HER. THAT IS JUST THE WAY I FEEL. IT'S JUST LIKE DR'S THEY DO THE SAME AND YOU JUST NEVER KNOW IF THEY WILL MAKE IT OUT UNLESS YOU GIVE THEM TIME.
Add a comment to SASHA's experience
Was this experience helpful?
Hope and Faithy
German Shepherd
13 Years
0 found helpful
Has Symptoms
head tilt, imbalance, throwing up
Medication Used
Anti biotic, prednisone, dramamine
This may be a first as far as vestibular disease in old dogs. We have 2 GSDs who are litter mates (almost 13 years old). On a Tuesday morning 1/9/19, the one started her morning as usual, but at 9:30 she tried to get up, but lost all ability to balance, walk, sit, even laying was difficult. Took her to the vet and was diagnosed with ODVD. She was given antibiotics and prednisone. That evening she was making some progress, but still needed help. Never vomited at all. After 24 hours she did not need help, and was pretty well back to normal. About 10 that evening (12 hours after the first dog) her littermate sister was throwing up everywhere and had no balance and rapid eye movement. I tried to give her some motion sickness pills and called into the vet to get some meds. She got sick on those anti biotics though, so I took her in on that Fri, and they diagnosed her also with ODVD. The one who got it last has always had ear infection problems and has still got some imbalance problems after 2 1/2 weeks. How long do you think it may be until she fully recovers? She still has the head tilt and weak on one side (left).
Add a comment to Hope and Faithy's experience
Was this experience helpful?
Pinky
Pom-mix
10 Years
0 found helpful
Has Symptoms
Nystagmus, head wobble, wide leg stance
I have a foster rescue pom mix who was found frozen and unconscious. We initially thought the nystagmus was from the freezing but it could also be a head injury as one side of his mouth had all damaged teeth.

I worked with him for 3 months now, and hes made significant improvements all round but still has the continuous eye movements.

We cleaned and removed the bad teeth, hes been eating and walking, has learned his name and knows us.

I want to help him regain better quality of life if i can help limit the eye movements. He clearly has trouble seeing clearly


Is there anything that can be done at this point or after 4 months is it possibly as good as it may get?

TIA
Add a comment to Pinky's experience
Was this experience helpful?
Oliver
cockapoo
18 Years
1 found helpful
Has Symptoms
Throw up unable to stand head tilt
We have an 18 year old cockapoo, his name is Oliver. Four weeks ago my husband came home from work to find that he had thrown up and was laying near the front door with his head completely turned, he could not stand, when we tried to stand him up, he would fall to the side. We took him to the Emergency hospital recommended on our vets answering machine (they were closed) and we were told that he had Old Dogs disease, vestibular disease. We were given medication, a pill for motion sickness, one for vomiting and a antibiotic. Oliver would not take the medication, he would not eat although he was drinking water. He did not eat for 5 days and I saw that he was weak because of it. At this point I am carrying him out to go to the bathroom. I called his vet and took him in, they confirmed what I was told at the hospital and I was basically told that I could only hope that he passes in his sleep. I was given canned dog food that is loaded up with vitamins, since he would not eat on his own, I gave it to him through a small syringe. I would take him out in the morning, feed him and take him out again. I was going home at lunch time to take him out and feed him, I was told he should eat three times a day. After 4 days or so Oliver was showing signs of improvement. I then went to the feed store and purchased a larger syringe to get more food into him, all the while giving him the antibiotics that I would mix in the food. I also purchased baby food and canned pure pumpkin to mix in so he would not get tired of the taste. After a week and a half or so, I gave him a treat (he would not take them up to now) and he ate it. On week two I then starting to feed him his regular food, which is boiled chicken, rice and veggies, usually string beans or peas. We are not approaching week five (5), I no longer go home at lunch time, since I can leave his water, he knows where it is and he mostly waits for my husband to get home from work to go out, I leave pads down just in case, which he has used, I give him a light breakfast before I leave. I walk Oliver with harness because his head is still tilted, but he still enjoys going for walks. His sense of smell is very strong, which is so important because he is blind and deaf. I am sharing this only because I was advised to put him to sleep but my heart could not, I was told he was not in pain, so I wanted to give him every fighting chance. Because of his age his routine is pretty much the same as it was before he became ill. Oliver gets excited when I am arrive home, he smells me I am sure, because my husband says he does not exhibit the same behavior when he is home. Because of his age, I know that someday soon he will say good-bye or I will have to make the decision of putting him to sleep, but that decision will be made because it is the best for him, not because he has become an inconvenience. I guess what I am trying to say is, sometimes its okay to listen to your heart and gut. For everyone that received a final diagnosis, tumors and such, well you know that there was nothing else you could do, so do not beat yourself up.
Add a comment to Oliver's experience
Was this experience helpful?
Aria
Lab mix
11 Years
0 found helpful
Has Symptoms
drunken gate ear/sinus infec
I just want to thank everyone else for sharing their stories. This can be a very frustrating experience and it is difficult to have patience. It is also difficult to strike the balance between doing too much (and wearing the dog out) and doing too little (and risk things like dehydration and bed sores). The stories shared by everyone have been so helpful.

Our dog is currently going through this. It is day 10, and the nystagmus in the eyes has gone, but she still is very uncoordinated on her feet; so much so that she still doesn't try to stand too often. Still has head tilt.

One "sign" of improvement that I've not seen mentioned is what I have called "the two o'clock rush." The past two days our girl will get a little boost of energy (not a lot, a little) right around two o'clock in the afternoon. Yesterday it lasted until around four to four-thirty and then she was very tired again. Anyone else have an experience like that?

The vet still has not been able to rule out more serious causes like a brain tumor, but the only symptom of brain tumor that we have seen is the disruption of the vestibular system, which began in the middle of treatment for a very stubborn ear/sinus infection. We are not opposed to having a scan done to determine other causes - in fact, we probably will - but for now we are in waiting. Seeing as how this problem presented itself toward the middle of the ear/sinus infection, we are fairly comfortable being patient.

I appreciate so many people sharing their stories on here. It can be so difficult to be patient with these symptoms, and reading other stories has been a great source of encouragement for us to be patient - even as people have told us to just have her put down. Our vet told us that it is not time for that and all the evidence tells us to just wait it out for however long it takes.

Our girl still has a way to go, but she is not in pain. She eats and drinks, she is getting a lot of rest, and responds to us. So we're just waiting it out and staying in contact with the vet.
Add a comment to Aria's experience
Was this experience helpful?
Pistol
Staffordshire Bull Terrier
12 Years
0 found helpful
This morning around 430am I heard my dog start to vomit. He fell a short distance. Very unsteady on his feet. Reluctant to walk/stand. Rushed to ER vet in fear of stroke. No eye movement. Still within the first 24 hours. His regular vet is on vacation. Seems to be improving, lots of rest and good appetite. Fear of something worse going on.
Add a comment to Pistol's experience
Was this experience helpful?
Baby
Shih Tzu
12 Years
1 found helpful
Hello, my dog Baby recently started showing signs that sound very similar to Vestibular disease. She is a 12 years old, small shih tzu mix. Her symptoms started Sunday night (2/18) and at first we thought it might've been due to the bath she had the day before (maybe she pulled a muscle when tugging away) because she cried when we lifted her the wrong way. A day or two passed and she was no longer crying when picked up, but was walking very disoriented and not able to eat on her own, so we've been hand feeding her since. She is okay during the day, showing only mild symptoms, but at night she starts wondering the whole house, off balance, and sometimes when we pick her up she'll start to cry as if she was scared or frightened (maybe due to the darkness?). She eats normally when hand fed, drinks water whenever she is thirsty, pees/poos normally, and hasn't thrown up at all. The only problem is with her balance and random crying during late nights when picked up. Should I wait a few days to take her to the vet since her symptoms are very mild? or is what she is presenting something I should be taking more seriously and schedule an appointment asap?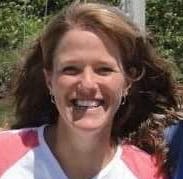 1611
Recommendations
Than you for your email. One form of vestibular disease does present with signs of imbalance, but it is not typically painful, and tends to resolve over about 24 hours. Other causes of vestibular disease and imbalance are possible, such as inner ear infections, spinal trauma, or brain disease. Since she is not improving rapidly, and seems to be painful at times, it would be best to have her seen as soon as possible, as they can evaluate her, determine what might be going on, and get her treatment if needed. I hope that all goes well for her.
Add a comment to Baby's experience
Was this experience helpful?
Sandra
cross
2 Years
0 found helpful
Since we rescued Sandra at 1 year old she would randomly hold her head to the side and stumble around for very short periods of time. The frequency remains but the severity is getting worse. She drops to the ground now with her head on one side and when I support her head I see her left eye displaying nystagmus. This can last 10 seconds to 1 minute then she's back to normal frantically zipping around with no lasting effects.
Obviously this cannot be old dog vestibular disease but could it be congenital vestibular disease? She eats fine, exercises fine but has these little moments.
I must say that the moments do mostly tend to occur when she is excited. What could this be and is there any treatments for her?
Add a comment to Sandra's experience
Was this experience helpful?
Pal
Mix
15 Years
1 found helpful
Has Symptoms
can't walk , stand or sit up
My 15 year old dog has Vestibular disease. It came on suddenly 2 weeks ago. He did have an ear infection and spent 3 days in the hospital. A week ago he was making some progress. Up and walking with us helping him balance. Now he is unable to get up or walk. He cries to get up and go outside. What do you think is going on.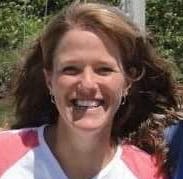 1611
Recommendations
Thank you for your email. Typical signs of idiopathic vestibular disease normally resolve for the most part within 24-48 hours. Since he had a more complicated situation and had an ear infection, if he is deteriorating, it would be best to have him re-examined, as signs can change and he may need further treatment. I hope that he is okay.
Add a comment to Pal's experience
Was this experience helpful?
Moose
Shih Tzu
14 Years
2 found helpful
My shitzu is 14. Blind, enlarged heart and kidney levels are elevated. 5 days ago I came home and he seemed as if he had a stroke - falling on his side, difficulty standing up, walking in circles etc. I took him to the vet thinking it was time but the think he has vestibular disease. He's been on Propentifylline and robenacoxib for 5 days and not showing much improvement. The walking is a bit better, but head tilt is worse, he is shaking a bit and he only eats/drinks if we hand feed him. I know the vet said to wait two weeks and if there are no improvements we then consider our options but I'm worried he is suffering, particularly since he is also blind. Any advice?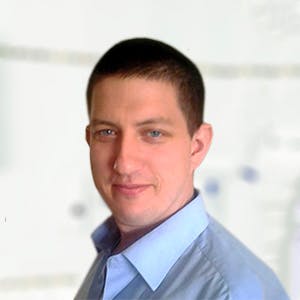 3320
Recommendations
If Moose is being affected by vestibular disease it may take another ten days or so to see improvement, however during this time his overall quality of life will be affected especially being blind he wont have any visual frame of reference. You should follow your Veterinarian's instructions, continue to monitor for improvement and follow up with your Veterinarian if there is no improvement after ten days. Regards Dr Callum Turner DVM
Thank you. Tomorrow is day 7 and it's only getting worse. He hasn't stood up or walked in 2 days. I just feel like this is cruel to him and not right.
Add a comment to Moose's experience
Was this experience helpful?
Brandy
Border Collie
13 Years
1 found helpful
Has Symptoms
Eyes twitching, head tilt
My 13 yr border collie ( onset of this disease was Tuesday ) was diagnosed with vestibular disease and heart murmur last Wednesday. She spend the night in emergency care on fluids IV and blood profile to rule out kidney and liver disease
As of today she still having a hard time standing,walking and going down the stairs so we have to carry her outside so she can potty. Today was the first day she eat with out me using a baby medicine syringe. My question is how long will this vestibule disease last. My husband feels we should put her sleep.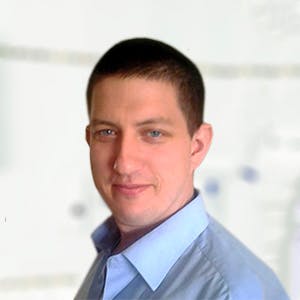 3320
Recommendations
Some cases of vestibular disease are idiopathic (we don't know the cause) and these cases may spontaneously resolve within ten or so days; however there are many other causes for vestibular disease and when an underlying cause is determined it may also need to be treated or managed. You should keep an eye on Brandy for the time being and monitor for any improvement in severity. Regards Dr Callum Turner DVM
I'm so sorry for you loss. You did the right thing considering her diagnosis. It doesn't make things any easier however. May time and all the wonderful memories you have with Brandy lift your spirits...
Sad news, my beautiful baby girl Brandy was Put down today turns out she had a brain tumor
Add a comment to Brandy's experience
Was this experience helpful?
Austin
Poodle
16 Years
1 found helpful
I am expat working in Jakarta, my dog Austin is 16yrs old( had since 6wks) Wednesday morning we woke to him in state he currently is that was diagnosed as vestibular.. the vets here told us nothing can be done.. He has rapid eye movement right, head tilt excessively to right, cannot walk without assistance, we were hand feeding him food and water but he has now lost appetite, he tries to move when needs to pee or poo but cannot without help so currently being washed 5-6 times a day.. My question is can I do anything to assist him? Should I be trying to force him to walk or let him sleep? Is there anything I can do that will assist or is his time up? The vets here say he won't recover but the western vets on u tube say they improve with time.. Jakarta is a Muslim city so dogs are not so common or popular so am wanting a western opinion to help me understand whether I'm making Austin suffer or he van in fact recover .. He has all the symptoms at top of article , he became ill Wednesday but with no vomiting, he vomited first time today Sunday and is now not eating or drinking(today) eyes look alert enough .. does not like the medication which we got from vet yesterday (Saturday) first vet Wednesday gave no medication.. has had blood tests both times with nothing overly abnormal for his age( elevated liver kidney) Thankyou

Read more at: https://wagwalking.com/condition/vestibular-disease#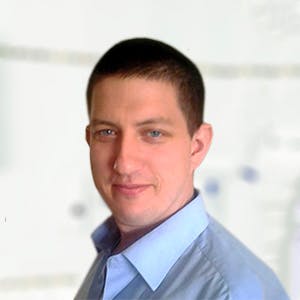 3320
Recommendations
There are a few different conditions which may affect the vestibular apparatus in dogs, idiopathic vestibular disease or old dog disease is not an uncommon condition and in some cases a dog may have their symptoms resolve within ten days or so; but I don't want to get your hopes up. Other conditions like inner ear infections, tumours, head trauma, stroke, brain swelling and poisoning may all cause similar symptoms; I would allow Austin to rest and give nursing care as needed, if there is no improvement after two weeks I would start to think about other arrangements. Regards Dr Callum Turner DVM
How did it turn out for Austin? Please update us.
Ps the DVM's response was a bit harsh at the end.
Add a comment to Austin's experience
Was this experience helpful?
Boudreaux
Boxer
9 Years
0 found helpful
Has Symptoms
side-to-side eye movement
My Boxer has shown signs of dizziness, "drunk" walking, and occasional side-to-side eye movements for the past few days. The eye movement hasn't happened in 48-72 hours though. No vomiting, drinks water, will not eat much. We believe he had a stroke 1-2 months ago. Given his age (9yrs old), we do not believe an MRI and any chemo etc would be good for him if it were a tumor. Assuming its vestibular disease, how optimistic can we be on recovery or will this be a slow decline? Should he be on an antibiotic or anything we can do to improve things? Thanks!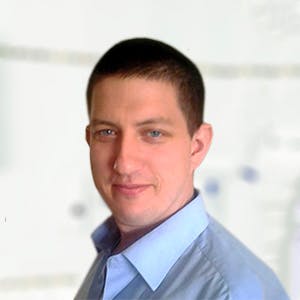 3320
Recommendations
If Boudreaux has vestibular disease, any treatment would be dependent on the underlying cause; if there is an ear infection which is causing vestibular disease then antibiotics would be indicated but if the cause is due to idiopathic vestibular disease (unknown cause), no treatment is required and symptoms may resolve spontaneously after ten days or so. However, stroke and neurological tumours may also cause vestibular symptoms so I cannot give any assurance it is idiopathic or other cause. Regards Dr Callum Turner DVM
Add a comment to Boudreaux's experience
Was this experience helpful?
Kailani
Chocolate lab
1 Year
0 found helpful
My dog,Kailani,is a chocolate lab and only a year old. I have looked at the signs and symptoms of vestibular disease and she has been showing most of them.
She was fine yesterday, but today she started to lay on her side and whine and avoid eye contact.When she would get up, she would wobble and fall over and then get back up then walk around like she is drunk.
She has had ear infections in the past, but it is all cleared up now and the vet told us her ears are good a week ago, but now this has popped up.
Does she have this disease at such a young age?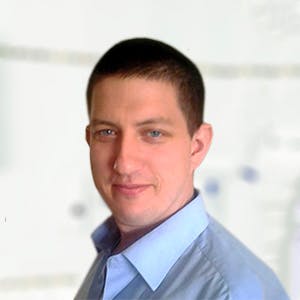 3320
Recommendations
Vestibular disease may occur in dogs of any age but are more common in older dogs; however other causes for similar symptoms may include head trauma, poisoning, inflammation of the central nervous system among other causes. You should keep an eye on Kailani for the time being but visit your Veterinarian if symptoms progress or there is no improvement. Regards Dr Callum Turner DVM
Add a comment to Kailani's experience
Was this experience helpful?
Mila
Chocolate lab
14 Years
0 found helpful
Has Symptoms
Inability to walk, dizziness
Our 14 year old dog Mila had a bout of vestibular disease that popped up 4 months ago and took a good 6 weeks to recover from. She's been on Dramamine still daily (1-2 vs 4) as this seemed to help but now today it seems to either have flared up again or it's still the same but she has same symptoms as before unable to get up. The first time she went to the vet for all th tests that came back clear. Is this the same episode or a new one? I'm concerned about her muscle atrophy from just a few months ago when she didn't eat for 4 days or walk for almost a week. I'm also concerned about her quality of life although up until now she's been her happy recovered sweet self.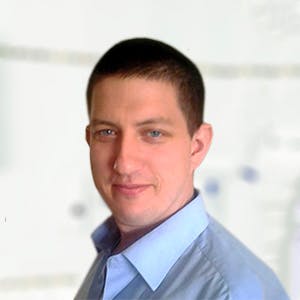 3320
Recommendations
There are many causes for vestibular disease, but many cases are idiopathic meaning that we don't know what the underlying cause is; supportive care is best making sure that Mila is comfortable. I cannot say whether this is a new case or a continuation of the previous one but you should visit your Veterinarian again for an examination. Regards Dr Callum Turner DVM
My 15 year old shih-tzu is experiencing the same thing. It started 9 days ago, I took him to the vet and within the next day I was seeing an improvement, then 4 days later it came back and we are now going on the 5th day of him not walking that well and falling over. What was the outcome with your dog?
Add a comment to Mila's experience
Was this experience helpful?
Emma
Labrador Retriever
14 Years
0 found helpful
On 3/19/18 my 14 year old Black Lab couldn't walk when I woke up. I got her into the vert and he "thought" that it was ODVD. He really didn't examine her too much. He said he could give her medicine for the nausea but that was it. He really didn't talk to me about a course of treatment or the possibility of recovery. He basically said it was a wait & see situation.

I thought she had a stroke so I was expecting the worse. We then started talking about putting her down. She had some health issues but nothing major. She had been on carprofren for about two years due to but her recent blood tests came back "pristine" (in the words of the vet). Although I was in no frame of mind to make the decision, I decided to put her down mainly because the vet made it seem hopeless.

When I got home, after putting her down, I started researching ODVD and found that the dizziness would have gone away within 72 hours and she would have recovered in 2-3 weeks. I am not dealing with extreme guilt and remorse because I think she could have pulled through.

But after reading some of the posts, it seems like I may have done the right thing. This is the first website that talks about relapses and dogs not recovering. I just need some confirmation that I did the right thing. If you have any questions, please ask.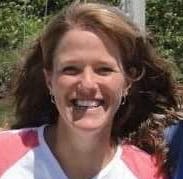 1611
Recommendations
I'm very sorry for the loss of your Emma. Geriatric Vestibular Disease does tend to resolve within 24-48 hours, but there are many other causes of the signs that she was showing that may not have ended up as well. Brain injury, tumors and neurologic problems can be quite severe. Without having seen her, I can't comment in great detail about her situation, but if you and your veteirnarian came to that decision, it is best to trust that it was the right one.
Emma, my 14 year old black lab also passed away yesterday from a stroke.( I did not know this until the vet called the next day after he passed) I found him when laying on the kitchen floor and he could not move. He had used the restroom on himself and was very weak. My mom and I had carry him to the vet's office. She did check his ears and his breathing and asked me about his symptoms. She took blood and she sent me home with ear medicine and joint medicine. Not once did she suggest putting him to sleep. He would not eat or drink anything and could not walk. I should have known better. I thought because he had only been really sick for a few hours, I had to give him a fighting chance. That night about 9, he was able to walk to the door but he fell over onto his side in what looked like a seizure. It lasted for at least a minute. (He had experienced another stroke) I thought he was not going to make it through the night. The vet was closed. My initial reaction was to take him to the emergency room to have him put to sleep, but decided against it because he began to raise his head and look around and was alert. He finally settled down and slept most of the night. I felt he could make it until the morning, and the blood test would tell us more. I checked on him all night. The last time I checked he was actively passing away. Needless to say I freaked out. He was gone in a matter of minutes, but it was still traumatic to witness. I don't think he was in pain, but guilt consumed me because I know I should have put him to sleep earlier that night. I wrote all that to say, PLEASE don't feel guilty about easing your pet's suffering. I now feel guilty that I did not because watching a pet die a natural death is not something I want to do again.
I just don't understand why he didn't do more. He didn't look in her ears, do blood tests, urinalysis or anything. She did have spondylosis, maybe that went into his decision?

I also feel he should have encouraged me to take more time to make the decision since neither he nor I were sure that it was the right call. I have talked to another vet that said he encourages taking time to make such a permanent decision. He usually offers to keep the pet overnight for observation.

Sorry, I know I need to move on. But I am very upset and feel that my baby was put down needlessly.
Add a comment to Emma's experience
Was this experience helpful?
Peanut
Lab mix
15
0 found helpful
About a week ago I posted a question about my 15 year old lab having Vestibular syndrom (our vet determined most likely ideopathic but had not ruled out an ear infection yet). He was recovering very well and was almost back to his old self. He was walking around fine but was still a little wobbly with a head tilt. The other morning he was outside by himself for a few minutes and I believe he got excited by the neighbors dogs and while trying to run to the fence he fence he fell into the pool. When I found him I believe he had not been able to swim or stay above water due to his condition. I pulled him out and he was obviously traumatized by the incident. I rushed him to the emergency vet where he stayed for about 4 hours. They did blood tests and X-rays and he seemed fine from the pool incident but his vestibular symptoms had come back full fold. I explained to them he had been recovering from it before but they tried to have their neurologist do the same tests. At this point, Peanut was not even able to stand on his own so they were very limited in the tests they could do short of an MRI, which they were not capable of doing, and it is extremely expensive. They had sedated him to take the X-rays and had a chance to look in his ear and rule out an ear infection (which the other vet had not done) but they sent him home with the diagnosis of a greater risk of central as opposed to peripheral but they could not give me a difinitive answer as to why. They were working under the impression that he had a severe case of Vestibular symptoms come back while he was in the yard even through I told them i was almost positive he fell in while getting exited with the neighbors dogs as that is what happens every morning and the pool is very close to that part of the fence. I tried to explain all the previous tests the last vet was able to do and how he was recovering fine until the trauma of falling in the pool. From what I understood they just didn't know and were guessing. I took him home and continued with his motion sickness medicine. For the 1st 2 days he had not been able to stand at all. He keeps trying to roll over (to the left, the same side as his head tilt), However, he has been eating and drinking fine. The eye twitching is not as bad as the 1st time and he is very alert. When I woke up this morning I found him standing on his own. It did not last for very long but I took it as a good sign. Basically I just want to know if an incident like the trauma of falling in the pool could cause his recovery to regress or does his current symptoms lean more towards a more serious issue which I may need to euthanize him for. An answer I have paid a lot of money to find out but keep getting different answers. I don't want my dog to suffer and have no quality of life but I also don't want to put him down if there is a possibility he will recover as he did last time. I just need someone to clarify if it is possible the fall triggered his past symptoms since he was not fully recovered.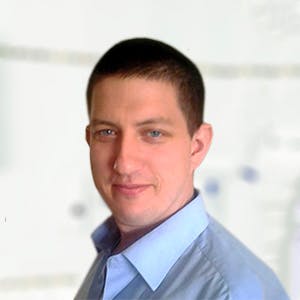 3320
Recommendations
It is good to hear that you were around to get Peanut out of the pool in time; falling into the pool may could have caused Peanut to become more disoriented as he may not have been aware of which way is up which may have caused his symptoms to get worse. It is encouraging that he was holding his own weight, if only for a short period of time, and he is eating and drinking without encouragement. It is difficult to give an indication of prognosis without examining Peanut, if it is hard for your Veterinarians it is harder for me; I would recommend keeping an eye on him over the weekend and see how he goes before making any other decision. Regards Dr Callum Turner DVM
Add a comment to Peanut's experience
Was this experience helpful?
Toby
Shiba Inu
15 Years
1 found helpful
Our Shiba Inu had his second case of vestibular disease hit 4 weeks ago. He hasn't shown many signs of improvement. He has had 2 steroid shots and a course of 2 antibiotics. He is still spinning in circles, unable to walk straight from room to room, needs assistance eating and drinking, and just has no real quality of life. Is 4 weeks long enough to know if a dog will recover from vestibular disease? We are starting to prepare ourselves to have him put down. Thank you.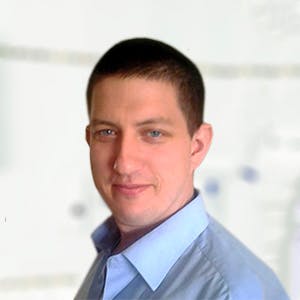 3320
Recommendations
Vestibular disease may be idiopathic (no known cause) or secondary to another condition; if it is idiopathic the symptoms usually resolve themselves spontaneously but if it is caused by an underlying condition, that would need to be treated first. Without having a CT or MRI done, we cannot know for sure what is happening inside Toby's head/ear but if the symptoms are debilitating you may need to make that decision. Regards Dr Callum Turner DVM
I had a 15 yr. old rescue Chihuahua that I had for 7 yrs. All of a suden last yr./2017, she'd hand her head down; as if she were beaten; while going outside to do her business. after 2 days of this, I took her to the vet. This was the diagnosis I was given. She was put on Tramadol for pain; she could do her business; no problem and had a good appetite; tho, I tried to put a book under her dish to elevate it and no dice. 2 mos. later, she had a stroke in the front yard. She was really off. On 05 July, I ahd her put to sleep. there was no help for her and she didn't want to go...I miss her terribly. Now, her daughter from her first liter, injured her front paw; 2nd time in a few yrs; bad sprain. tonite she started shaking her head, like her Mom did last yr and she's 11; had her since 4 mos. I pray it isn't the same thing.
What was the outcome with your dog? We are going through the same thing right now with our 15 year old shih-tzu.
Add a comment to Toby's experience
Was this experience helpful?
Peanut
Lab mix
14
1 found helpful
Hi, 6 days ago my 14 year old lab mix was diagnosed with Vestibular syndrom. He was throwing up and could not even stand up on his own and could not walk without instantly falling over. The vet was not able to determine conclusively if it was ideopathic or if he may have an ear infection because he would not let the vet look into his left ear (no other signs indicate an infection). She said he would need to possibly come back to be sedated to look at the ear. She sent him home and he's been taking motion sickness meds. Since then he has started walking on his own but still wobbly and stumbling. He is drinking on his own and eating when I hand feed him. He seems aware and happy and trying to play with my other dog but still has a severe head tilt. I have also been watching his eyes and they are no longer flickering side to side. Since he progressing every day do you think sedation to check his ear is still necessary?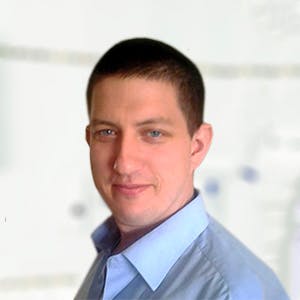 3320
Recommendations
If you are seeing improvement in Peanut's condition, it may not be necessary to sedated him; however it is possible that the current prescribed medications are just suppressing symptoms, if the symptoms increase in severity after the end of the course of treatment then sedation may be required to check the ears to rule out ear infections. Many times vestibular disease is idiopathic, but before an idiopathic diagnosis can be made all other possibilities need to be ruled out. Regards Dr Callum Turner DVM
Unfortunately after my last post Peanut accidentally fell in the pool. He was not able to swim on his own or keep his head above water. I got him out and rushed him to the vet and it seems like he is back to day one of his vestibular disease. He is not vomiting and he is eating and drinking a lot of water but he cannot stand and keeps trying to roll over when he is laying down. The vet let me take him home. They were able to check his ear and there is no ear infection so if he does not improve they may be leaning on the side of central rather than peripheral. it has been 48 hours and he is more alert and wanting to sit up on his own so we are hoping he will improve again and the trauma of the fall just set him back a little bit in his recovery.
Add a comment to Peanut's experience
Was this experience helpful?
Natasha
Heinz 57
13 Years
1 found helpful
We had a 12-13 year old dog suddenly show signs of vestibular disease Nov 2016. Approximately 3 days later she had dramatically improved. However in the following months she quickly lost weight. Wouldn't eat, vomiting, large stools. She was emaciated and walked drunk. Vet found enlarged lymph nodes in April 2017 and suggested lymphoma. Sent us home with anti-nausea meds. Her condition continued to decline and we euthanized in August 2017.

Today her littermate started showing the same sudden symptoms of vastibular disease. Head tilt, unable to stand or walk due to dizziness and unsteasy gate. Won't eat and her left eye twitching back and forth.

I am terrified this is not lymphoma or just plain "old dog disease". I am afraid it is contagious and/or environmental, and I have a 5 month old puppy and a 5 year old dog (not related to the dog showing symptoms) also living in the home.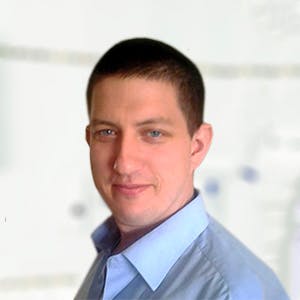 3320
Recommendations
Vestibular disease is a common condition which affects dogs over the age of seven and is generally a short condition in duration usually resolving within ten days in uncomplicated cases. Whether the suspected lymphoma and the vestibular symptoms are connected are another story altogether; given the history your previous dogs, I would highly suggest to have Natasha checked over by her Veterinarian (if not two Veterinarians for good measure) and to have some blood tests taken as well to see if there is anything suspicious there which requires further investigation before we start considering lymph node biopsies etc… Regards Dr Callum Turner DVM
Add a comment to Natasha's experience
Was this experience helpful?
Meeker
Australian Stumpy tail cattle dog
15 + years old
0 found helpful
Has Symptoms
Loss of balance vomiting coughing as though he has
My dog was staying with some other people temporarily and when he returned home he was exhibiting the symptoms of this tubular syndrome they have not cleared up they have in fact gotten worse he did experience a rather severe flea infestation while he was with them that resulted in really bad worms and I'm wondering if he may have some sort of parasites or some sort of bacterial infection in the middle ear that has been left untreated we've gone to the vet and had blood test done and awaiting the results how will the vet determine if there is an ear issue if there is any vestibular damage that may be permanent how do we determine if there might be brain tumors or in fact brain cancer also how can I know if he may have had a stroke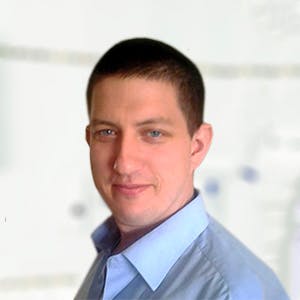 3320
Recommendations
The blood tests would indicate if the symptoms were attributable to liver or kidney disease (hepatic encephalopathy for example) as well as giving a general count of blood cells; middle and inner ear infections may be diagnosed based on symptoms and examination of the tympanic membrane (for middle ear infection) and a presumptive diagnosis can be made (CT or MRI is better); as for brain tumours, CT and MRI would be the diagnostic method of choice but a diagnosis of exclusion may be made by ruling out and treating other causes until there is no other explanation. You also need to consider health issues from Meeker's age as well. Regards Dr Callum Turner DVM
Add a comment to Meeker's experience
Was this experience helpful?
Cato
Siberian Husky
4 Years
0 found helpful
I believe my 4 yo. Siberian has vestibular (old dog disease) disease. Symptoms started last night of him being drunken and unbalanced. He's thrown up once that I've seen but all around really drunken and lathargic. He seems better today (the morning after) but not much better.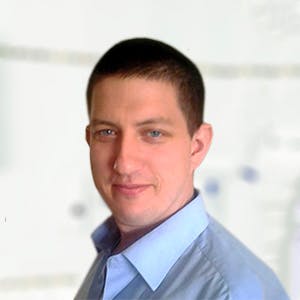 3320
Recommendations
Four years old is a bit young for vestibular disease (as in old dog disease) but there are other conditions which affect the vestibular apparatus or others which may cause drunk like symptoms including: poisoning, ear infections, head trauma, oxygen starvation, liver disease, kidney disease to name a few. Ensure Cato is adequately hydrated, but you would need to visit your Veterinarian for an examination and blood tests to rule out any other causes. Regards Dr Callum Turner DVM
Add a comment to Cato's experience
Was this experience helpful?