What are Heart Murmurs?
A routine check-up with the veterinarian will involve listening to the dog's heart with a stethoscope. During this test, the veterinarian will make sure that the normal sounds of the heart are present as expected and any abnormal sounds are not. A heart murmur is an abnormal sound indicating turbulence in the flow of blood. While not a disease or condition itself, a heart murmur can be a sign of heart trouble, such as endocarditis, valve abnormalities, or stenosis (narrowing of the arteries).
A heart murmur is a vibration or sound originating from the heart and associated major blood vessels. This sound can be a major diagnostic clue in determining whether there are any abnormalities of the heart or damage to blood vessels.
Book First Walk Free!
Symptoms of Heart Murmurs in Dogs
A heart murmur can present as a number of different sounds, frequently as a "rumble" or burble, and are differentiated according to which stroke of the heart they are associated with (e.g. systole (filling stroke) and diastole (ejection stroke), or whether they are continuous. They are also ranked on intensity, or how loud they appear to be through the stethoscope, the quality (single frequency versus multiple), and whether they increase in intensity or decrease from the start of the murmur.
Causes of Heart Murmurs in Dogs
Abnormality of the heart
Swelling/inflammation of the heart
Incomplete closing of a valve
Narrowing of the arteries
Diagnosis of Heart Murmurs in Dogs
A heart murmur is diagnosed by listening to the heart with a stethoscope, and using veterinary knowledge to properly categorize and describe the sound such that it can be compared with heart conditions matching the same sound. Many heart conditions are identifiable with a proper comparison of the murmur with additional symptoms. Murmurs are graded from I (very quiet, only audible with a stethoscope in a quiet room) to VI (very loud and accompanied by a vibration the veterinarian can feel on the chest).
Grading Scale
Grade I—barely audible
Grade II—soft, but able to be heard with a stethoscope
Grade III—intermediate loudness; most murmurs which are related to the mechanics of blood circulation are at least grade III
Grade IV—loud murmur that radiates widely - including opposite sites of the animals chest wall
Grade V—very loud, audible with stethoscope barely touching the chest wall; commonly the vibration is strong enough to be felt through the chest wall
Grade VI—very loud, audible with stethoscope barely touching the chest. The vibration is absolutely strong enough to be felt through the animal's chest wall
Medical imaging, such as MRI, X-ray, or ultrasound may be employed to image and diagnose a specific condition. Ultrasound in particular is a common, low-cost and non-invasive way to inspect a pet's heart, also referred to as a cardiac echo. Conductive gel is applied to the pet's skin, and an imaging wand is moved around the area, instantly showing a picture of the heart and surrounding tissue. This can be done in even a small veterinarian's office.
A number of conditions can present with heart murmurs, such as a valve abnormality, swelling or inflammation of the heart. These can be detected with medical imaging such as ultrasound. Narrowing of the arteries and tumors on the heart tissue may be seen using ultrasound, but are better examined with an MRI or CT scan. These machines are larger and require your pet to physically enter the machine.
Young dogs occasionally have a faint Grade I heart murmur, which does not signify any illness and is a result of a growing cardiovascular system.
Treatment of Heart Murmurs in Dogs
A heart murmur is an indicator of the condition of the heart and surrounding arteries. Treatment will vary, but usually is concerned with correcting the cause of the murmur. This may involve surgery in the case of a valve defect, or diet modification in the case of atherosclerosis (constricted arteries). Tumors of the heart may require chemotherapy in addition to surgical removal. Sometimes, small heart or valve defects can cause a quiet murmur, but if medical imaging reveals no serious defect, the condition need not be treated for a normal lifespan.
Recovery of Heart Murmurs in Dogs
As mentioned previously, the murmur itself is not a condition and outlooks will vary based on the treatment. In general, checkups will be require to monitor the response to treatment and ensure the murmur has not changed or intensified.
Heart Murmurs Questions and Advice from Veterinary Professionals
Charlie
Border Collie
12 Years
1 found helpful
My dog Charlie is a 12.5 year old Border Collie who has just this week been diagnosed with a heart murmur and fluid on his lungs. I took him to my vet when he started having a racking cough, this was when he was diagnosed. He has been prescribed antibiotics (penicillin) and water tablets. He finished his water tablets this week and I took him back to the vet today, his chest was clearer when he listened with his stethoscope and he has given me a months supply of water tablets and I am to go back to the vet in a month's time if necessary. The vet did say that he could have a heart attack at any time, which is a thought that does upset me. Since been diagnosed he has collapsed twice for 2-3 minutes but recovers fairly quickly and gets back to his feet and walks, the first time this happened I thought I had lost him which was an horrendous experience. But yesterday he was very active, rolling in the grass (which he loves to do) and running around no problem, which was good to see.
My name is Ian and I have had Charlie since he was 2 and was a rescue dog who we found in a rescue centre in North Wales.
Add a comment to Charlie's experience
Was this experience helpful?
Margarita
Chihuahua
13 Years
-1 found helpful
My little girl had a perfect senior checkup about 9 months ago. The vet was astonished that she didn't have a heart murmur since it's common in smaller breeds. 2 weeks later she had a dental and her heart rate dropped so low that she turned blue and they almost didn't go through with the procedure. I was horrified because she's never had this happen during anesthesia. 2 days ago, I took her to a new vet to have another checkup. He detected a grade 3 heart murmur but acted like it wasn't a big deal. Also, when I lived in a different state last year, I had another chihuahua who got a bad infection and I had to let him go. He was diagnosed with a grade 3 heart murmur and that vet seemed very concerned about it. So my 2 questions are: Can a dog go from no heart murmur to a grade 3 in such a short period of time? And why did one vet think it was a problem and the other doesn't seem worried about it?
Hello, I had the same thing happen to my dog today. We were at the vet 2 weeks ago, and she was healthy so we made the dental apt for today. When we got there, Bella was shaking and nervous. I could feel her heart pounding and they said she had a murmur. Did some test and xrays and I am waiting to hear more. I am making an apt with a heart specialist. Bella is 9 years old and has been healthy other than displaced knee caps. A year ago we had 2 knee surgeries. Since then, diagnosed with diabetes in June and a number of skin growths all over her body. I don't know if these are related to surgery and maybe it was too hard on her body, but this year has been difficult. Will you update your finding on the heart murmur? I am full of questions and very frustrated as I have taken her to one specialist after another from last November until last March concerning her coughing and odor. The odor as I found out is associated with the diabetes that wasn't diagnosed with all the specialist. We also tested for cushings... so many things.
2 weeks and no reply :(. I am taking her for a cardiac workup tomorrow, but I was hoping for another opinion through this site.
2 weeks and no reply :(. I am taking her for a cardiac workup tomorrow, but I was hoping for another opinion through this site.
Add a comment to Margarita's experience
Was this experience helpful?
Paddie
Chihuahua Maltese
8 Years
0 found helpful
My 8 year old Chihuahua was diagnosed with a heart murmur today (a grade 5) I'm just wondering if anyone would know if it just happens or would he of had it for a long time and it hasn't been picked up before? He had some teeth removed about 18 months ago so I'm assuming it would of been picked up then while he was under anesthetic
I had to take my 9 year old little Shih tzu to emergency last night his breathing was distressed. i found out he had a grade 5 murmur. Im making an appointment with a specialist today. I am just sick. I love him so much it hurts and i don't want him to be experiencing any distress or pain . we will see what the specialist says but my heart is breaking!
OMG my 12 year old Chihuahua breaks my heart she sounds like she's coughing up a lung and some of the stuff she coughs up looks like it. She is taking Oasis 12.5 1 and 1/2 twice,a day. I had a multi poo that was 18 we were trimming his hair and stressed him out I went to set him down for water and he went flat on his belly I picked him up again and he went flat on his belly. I started to cry. I put him on my chest and told him i loved him and he gave me the happiest 18 years I've had I loved on him a little put him on a pillow next to me woke up Thanksgiving day 2012 and he was gone. I still miss that little guy.
My chihuahua has just be diagnosed with stage 5 heart murmur as well and he's 13. The vet told me that it's common in chihuahuas! Right now we are experiencing him coughing a lot especially at night!!
Add a comment to Paddie's experience
Was this experience helpful?
Sable
Pomeranian
13 Years
0 found helpful
Took my pommie in to see the vet due for near constant coughing, excessive drinking & peeing inside (despite being let out). They said she had a UTI, gave me antibiotics to treat it & a grade 3 heart murmur w/ a slightly enlarged heart (not a collapsed trachea, which I thought the issue was). They want me to do a echocardiogram but sadly, I just can't afford that.
While she appears to be better with regards to appropriately peeing outside, her coughing has gotten worse, especially overnight.
Is there anything I can do to calm her coughing & make her comfortable?
Or with her age, is it best to think more in terms of goodbye?
First of all i am so sorry to hear this. give drop or 2 bee honey and see if that helps with the cough. But in order for him to have a quality of life he has to be put on heart medication if he has congestive heart failure. That will be diagnosed only by doing a echocardiogram. Find out u can have a payment plan may be that will help. I am going through the same thing at the moment. I know Its hard.
Add a comment to Sable's experience
Was this experience helpful?
little boy (LB)
Shih Tzu
9 Years
0 found helpful
I had to take my 9 year old little Shih tzu to emergency last night his breathing was distressed. i found out he had a grade 5 murmur. Im making an appointment with a specialist today. I am just sick. I love him so much it hurts and i don't want him to be experiencing any distress or pain . we will see what the specialist says but my heart is breaking!

Read more at: https://wagwalking.com/condition/heart-murmurs
Add a comment to little boy (LB)'s experience
Was this experience helpful?
Murmur
Cavalier King Charles Spaniel
14 Weeks
-1 found helpful
I am looking into purchasing a 14 week old boy Cavalier King Charles Spaniel who has a stage 3 heart murmur. I have a 2 and a half year old girl cavalier King Charles Spaniel who does not have a murmur yet and wanted a companion for her and that is how I came across this little man. The vet has said to the breeder that he is putting on normal weight and his growth is good and strong. Do you have any advice as to what i should be ask or looking for? I would love to adopt this guy and give him a good life but am worried about cost/ not having a lot of time with him.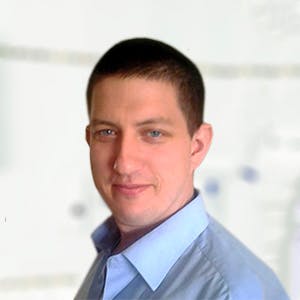 3320
Recommendations
Any heart murmur over 3 should be checked in more detail especially in a breed like Cavalier King Charles Spaniels which are prone to mitral valve disease; first step would be to discuss with the Veterinarian who examined the puppy to get their direct thoughts but further examination would be needed. A murmur tells us something isn't right, but it doesn't give us any detail so an echocardiogram would be useful in this case to look at heart structure and function. Regards Dr Callum Turner DVM
Add a comment to Murmur's experience
Was this experience helpful?
J.J.
Yorkie poo
13 Years
1 found helpful
Hi I have a 13 yr old yorkiepoo who is about 18 lbs. He was diagnosed with a significant heart murmur this year. We took him in to have his teeth cleaned a couple of months ago and his liver enzymes were 1800. The vet tried antibiotics and Sam-e but to no avail he is now at 2000 also his potassium and his creation level is now elevated. The vet then tested for Chushing and that was negative. So they are wanting an ultra sound. My question is could the murmur and the liver problems be related, such are an enlarged heart? He seams fine other than not wanting to eat in the morning sometimes.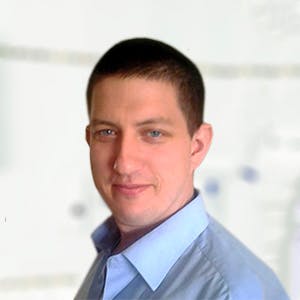 3320
Recommendations
A heart murmur isn't a diagnosis, just a indication that there is an abnormality in function; the cause for the murmur is a diagnosis. In some causes for heart murmurs, there may be liver enlargements (congestive heart failure) but extra diagnostics are needed to make a diagnosis. You should think about having an ultrasound done to check heart structure (echocardiogram) and a general examination of the abdomen to see if a diagnosis can be made. Regards Dr Callum Turner DVM
Hi Dr. Turner, Thank you for the advise. We took JJ in for the ultrasound. We received some very sad news. JJ has a rare cancer that has grown into the vena cava. The doctor said that his hormones are going crazy and that is why his liver enzymes are so high. At his age surgery would be very risky with his health, and radiation would also be to hard on him. So we will just keep him home and love him and make sure he is comfy. Thank you for all your help.
Add a comment to J.J.'s experience
Was this experience helpful?
Lexi
Great Dane
11 Years
0 found helpful
How often have you heard of an old dogs heart murmur disappearing after 11 months of the first diagnosis? My Great Dane was diagnosed after collapsing (August 2016) 7 year 11 months old after having a funny turn on a hot day. It was enough for the vet to tell me an operation to remove a lump may not be advisable. Roll on to June 2017 and her quarterly check up her murmur was gone. The only meds from the vet she had were for 2 weeks when it started. Couldn't afford £30 A month on top of incontinence meds. The check ups between I was told she may collapse on the spot or she may not wake on one day. Then its gone. This is 2 vet companies that have both heard a murmur and the new vets heard it before my notes were forwarded so I knew I wasn't being conned. Yesterday I had to have my old girl put to sleep. She was 10yr and 11 months old. I asked the vet (Now back to the original vet as they have more compassion) I asked him to check for her murmur. He was the vet that originally diagnosed her. He checked just to humour me as he was looking at me really strange when I asked him to check. He put his stethoscope everywhere. Chuckling I asked "can you not find it"? His response " No I cant". His next question was "how"?
I medicated my dog with CBD oil daily for her joints. I T really gave her a spring in her step. This is the only thing that could possibly have cured the cause of her murmur?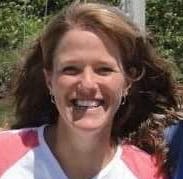 1611
Recommendations
It is possible that the murmur was less pronounced if the shape of her heart changed, but the underlying problem may have still been there. The only way to actually know what is causing the murmur would have been to have an ultrasound of her heart, as the sound of a murmur only tells us that there is an abnormality with blood flow. I am sorry that you had to say goodbye to Lexi, but she certainly did have a long life!
Add a comment to Lexi's experience
Was this experience helpful?
Spike
Cavalier King Charles Spaniel
7 Years
0 found helpful
1 year ago My cavalier King Charles spaniel had a health check and the vet said she might be able to hear a very slight murmur but was not sure. 4 months ago he had another regular check and a different vet said he was in perfect condition and could hear no murmur. Today he went to have his booster vaccinations and a third vet says he now has a grade 4-5 murmur and he needs to have all sorts of tests. He is nervous of the vet at the best of times so I don't want to put him through any unnecessary procedures.
Can a murmur of that grade appear in 4 months with no symptoms? If my dog has this murmur would he have symptoms?
He is fit and well, no breathlessness no coughing, very active, not lethargic and not off his food. He is exactly the same as he always is. Do I really need to put him through all of these investigations or just keep my eye on him and watch for any symptoms developing?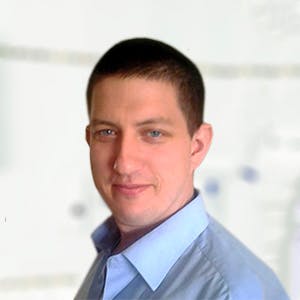 3320
Recommendations
Cavalier King Charles Spaniels are known for their heart problems particularly with the mitral valve; the Universities Federation for Animal Welfare states on their website that: "Mitral valve disease is about twenty times more prevalent in the Cavalier King Charles spaniel (CKCS) than other breeds of dog. The number of CKCS with heart murmurs characteristic of mitral valve disease increases at a rate of about 10% each year so that by five years of age 50% have a murmur (Swift 2009) and by ten years nearly all do." This means that the development of a heart murmur may occur in 10% of the breed population within a year. At a minimum I would have an echocardiogram done to check heart health. Regards Dr Callum Turner DVM www.ufaw.org.uk/dogs/cavalier-king-charles-spaniel-mitral-valve-disease
Add a comment to Spike's experience
Was this experience helpful?
Batman
mongrel
18 Months
0 found helpful
Hi, I have an 18 month old mongrel who has just been diagnosed with the below:

"We have diagnosed Batman with pulmonic stenosis. He unfortunately also has concurrent tricuspid regurgitation and right atrial enlargement. The pressure across his heart valve is 100 mgHg."

We are waiting for more information but we live in Singapore and there is no one who specializes in the balloon surgery which is most commonly recommended to treat pulmonic stenosis I believe. We were told the diagnosis yesterday. He has been to the vet regularly since we adopted him at 3 months old and it has never been picked up before, recently however i noticed he was sleeping & panting more than usual so went to get him checked out.
We have been told that pulmonic stenosis is bad enough by himself and when doubled up with the other condition it is a bad situation. My question is, have you come across a situation like this? And how stressful would the surgery be on him? What is the increased life expectancy in cases like this? if it is only going to fix one of two problems is it fair to put him through that. I would love to hear your thoughts. Thanks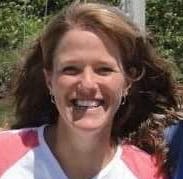 1611
Recommendations
I'm sorry that Batman is having this problem. It would be best to have your veterinarian refer you to a cardiologist, as they will be able to answer your questions more accurately based on his specific conditions. I hope that all goes well for him.
Add a comment to Batman's experience
Was this experience helpful?
Bo
Chow Chow
5 Years
0 found helpful
My dog, apparently, has a Heart Murmur, which I find very hard to believe. He only went to the Vet because of suspected Arthritis; and came out being described as overweight (he's not) and having a heart condition. The diagnosis was made on the fact that it was difficult to hear his heart beat. There were no strange, unusual noises detected with the stethoscope. He's a Chow, so has a heavy coat, which is, probably, the reason why. I don't like the fact that he's been prescribed Metacam (I've heard so many frightening stories about it) and Droncit either. What's Droncit for? I couldn't get a proper explanation from the Vet.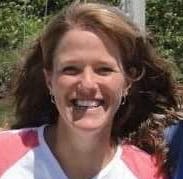 1611
Recommendations
Droncit is given to get rid of intestinal parasites. Metacam is a very safe medication given for arthritis in dogs, and is quite commonly used. We typically recommend a blood panel every 6-12 months to check kidney function when dogs are put on the medication long term. I wouldn't think that Bo could have been diagnosed with a murmur if they weren't able to hear the heart beat. I think that you may want to call your veterinarian and get a better explanation so that you know more details about what they found, and if you aren't sure of the diagnosis, it never hurts to get a second opinion.
Add a comment to Bo's experience
Was this experience helpful?
Sirius
Cavoodle
3 Years
0 found helpful
How quickly should I take my dog to the vet if he's coughing? He has had a grade 4 heart murmur since he was born. We have regular check ups at the vet who have not been concerned. We've spoken about coughing previously which occurs rarely after excitement, he's a very active and excitable dog. He's 3 1/2 now and may couch during rest but again very rarely. However today he has coughed maybe 20 times over an hour. It's not many coughs but he never continues to cough for so long. I have a check up in 3 weeks, and can't really go any earlier with him. He is still very active, not breathless, huge appetite as always, and playing with his toys and throwing them around on his own. I'm not very concerned about his cough due to the nature of it, just wondering if it would be okay to wait 3 weeks if he continues to cough? And when would too much coughing warrant an immediate trip to the vet?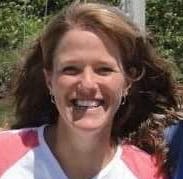 1611
Recommendations
If Sirius is acting normally otherwise, you may be fine to keep your appointment in 3 weeks. If the coughing is disrupting him from eating, or sleeping, or seems to be getting worse and not better, then he should probably be seen.
Add a comment to Sirius's experience
Was this experience helpful?
HP
German Shorthaired Pointer
3 Years
0 found helpful
I have a 2yr 8mth old male German Shorthaired Pointer who is from all external appearances full of life and very fit and healthy. I am considering breeding from him so I had a Vet check done of his heart and the result came back 'I detected a murmur of grade 1/6 intensity'. The details on the form were: Range: blank; PMI: L APCA (?); Radiation: blank; Heart rate: 84 BPM; Rhythm: S/A. I am now worried sick and want to know what this means and what I should do. Does he have heart disease? Thank you.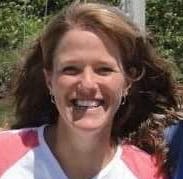 1611
Recommendations
A grade 1 murmur is quite a mild murmur, and if everything else is normal about him, it may be nothing to worry about. The best thing to do would be to schedule an ultrasound of his heart, as they will be able to identify the cause behind the murmur and let you know if it is a congenital problem or anything that may pass on to his offspring. I hope that everything goes well for HP.
Add a comment to HP's experience
Was this experience helpful?
Sally
Border Collie
13 Years
0 found helpful
My 13 yr old border collie was diagnosed with a stage 2 heart murmur. She is in "WAIT and see" territory according to my vet. I am so worried because she is very active and had had many unpredictable spells where she lays over and breaths heavily. After a spell, she gets up and wants to resume playing. Are these spells dangerous to her? Are they causing damage? Can she continue to play, or should I redirect her to something less strenous?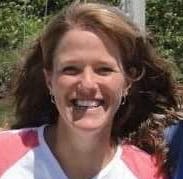 1611
Recommendations
Sally may be showing signs of heart disease when she lays down and breathes heavily, or she could be having normal behavior for a 13 year old dog. Since she has just recently been diagnosed with her heart murmur, it might be a good idea to have further diagnostics performed to assess her heart function and structure. An echocardiogram will tell you if she is having normal heart function, and if you have anything to worry about. I hope that everything goes well for her!
Add a comment to Sally's experience
Was this experience helpful?
Sheila
Shitzu
14 Years
1 found helpful
Hi, my shi tzu is 14ish and developed a heart murmur grade 4. After X-ray, they found water in lung. She is on diuretic & heart medications. Seems nothing has changed, but it's been only several days.
She couldn't do any activities for she will be out of breath and faint a lot. I'm not sure if she is under any pain? What is the solution, if any? I would try anything first before any surgery... Thanks.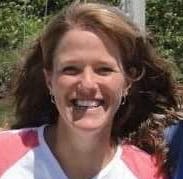 1611
Recommendations
Thank you for your email. Heart failure doesn't typically cause pain for dogs as much as making them weak and tired. There aren't any available surgeries to correct this problem, as it is one that needs to be medically managed. The diuretic that she was put on should help get the fluid out of her lungs so that she can breathe easier, and your veterinarian will be able to assess whether that is working, or she needs a higher or lower dosage over time. The heart medications that she is on are meant to ease the pressure on her heart and make it work more effectively. Frequent checkups for her are going to be important in managing this disease, especially now in the early stages of treatment. If she seems to be having more problems breathing, she should be seen today at your nearest open clinic. If she seems to be doing well generally, and is comfortable, you should follow up with your veterinarian when they are open to have her lungs reassessed and make sure that the medications are working for her. I hope that everything goes well for her.
Add a comment to Sheila's experience
Was this experience helpful?
Bailey Hardy
Chihuahua
Between 1-2 years they say 2
1 found helpful
Hi Dr. We just adopted a 2 year old chihuahua from the shelter we fell in love with her but she has a grade 5 murmur, I know thats not good.I was told there is a college uta or texas ou cardiac students that will operate on bad cases like these. Do u know if this is true? Or have any suggestions when finances run high like this problem?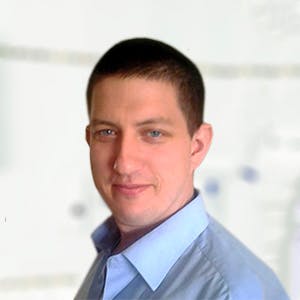 3320
Recommendations
Treatment for heart murmurs will depend on the underlying cause, structural anomalies should be visualized with an echocardiogram which will show which structures (if any) are causing the heart murmur. As far as surgical treatment is concerned, Veterinary Schools do generally offer lower prices especially for certain cases; you should call their Cardiology Departments to ask about consultation and surgery options. Regards Dr Callum Turner DVM
Add a comment to Bailey Hardy's experience
Was this experience helpful?
ebi
Shih Tzu
10 Years
-2 found helpful
Can a 10 year old shitz su who has a grade 5 murmur and conjestive heart failure with a leaky mitral val have surgery to fix such. What might be the cost for such.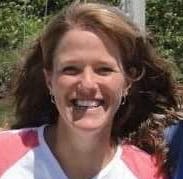 1611
Recommendations
Thank you for your question. Without seeing Ebi, I cant comment on her disease, but there are veterinary cardiologists that can give you an idea as to the outcome, risks, benefits, and costs of the surgery. I hope that she does well.
Add a comment to ebi's experience
Was this experience helpful?
Brusier
French Bulldog
12 Weeks
0 found helpful
Medication Used
Clavamox antibiotic- oral
Hi, I was just told tonight from a vet in the practice we use that the 12kwk old French Bulldog we just purchased has a grade 4 murmur. He has no symptoms that I have read about, he's active and other than a upper respiratory infection, that she said was common he's good. She prescribed Clavamox and then said see a cardiologist for the murmur. We have no other information on the this. I read they can tell a lot by the way it sounds, she just referred us. Is there more information we could/ should have received? Should I reach back out to them to see if there is information in this file?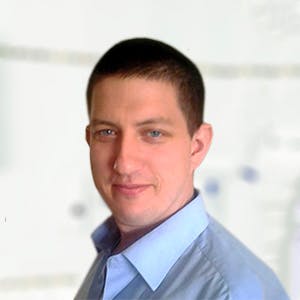 3320
Recommendations
Heart murmurs are not uncommon in puppies and in some cases may resolve as a puppy ages (normally for grade III or less); however the exact cause of the murmur would need to be identified by echocardiography or ECG. Some dogs live their lives unaffected by a heart murmur, but it depends on what the underlying etiology of the murmur is; I would ask to see if your Veterinarian can provide more information and/or visit another Veterinarian for another opinion before you visit a Cardiologist. Regards Dr Callum Turner DVM www.akc.org/content/health/articles/heart-murmur-in-dogs/ https://cvm.ncsu.edu/wp-content/uploads/2015/06/DeFrancesco2012_CardiacAusculation.pdf
Add a comment to Brusier's experience
Was this experience helpful?
Nina
German Sheprador
8wks
2 found helpful
I have a 8wk old German Shepherd pup
She was seen at 6wks and 8wks and has a grade 2 murmur.
Should this be a concern for more invasive testing with a cardiologist?
I'm very concerned.
Should I go ahead and see a cardiologist or wait to see if it goes away?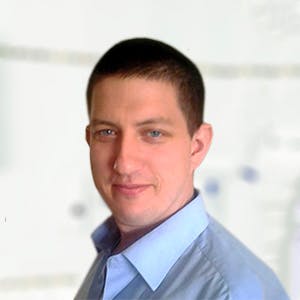 3320
Recommendations
Grade II heart murmurs sound worrying to dog owners, but many are nothing to be concerned about; this would be something to monitor at your visits to your Veterinarian but I wouldn't take any specific steps like visiting a Cardiologist unless your Veterinarian had any other concerns at this point. Grade II murmurs are soft and are not easy to hear (especially if an owner won't stop talking), if you want to ease your concerns you should investigate further otherwise keep tract at your appointments. Regards Dr Callum Turner DVM
Thank you. I am more concerned because we just lost a dog that we put a pace maker in and now we have a puppy with a heart murmur.
Do most of these puppy murmurs go away by a certain age?
Add a comment to Nina's experience
Was this experience helpful?
Aurora
Jack Russell Terrier
8 Years
0 found helpful
Has Symptoms
elevated creatine kinase levels
I just took my 8 year old terrier to a new vet for treatment for diarrhea, and he noticed that she has a stage 4 heart murmur on the left side. She has been receiving regular exams from two other vets at the same practice, neither of which have ever told me about the murmur. She also has elevated creatine kinase levels, but does not have any other symptoms of heart disease.

The new vet put her on benazepril and fursemide, told me to watch for signs of congestive heart failure, and warned that she is more prone to heart attack.

After reading some articles on the internet, I've become confused and overwhelmed about what a heart murmur means for my dog. Should I get a second opinion from another vet about treatment? What is the prognosis for my dog? Should I be doing more diagnostic tests (the vet offered me an x-ray but said it probably wasn't worth the money because the treatment would be the same in any event)?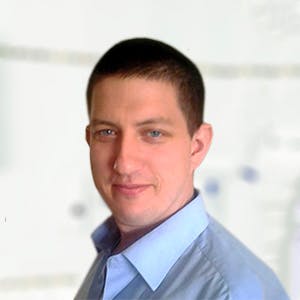 3320
Recommendations
A stage IV heart murmur may not require treatment, but the increase creatine kinase may indicate some myocardial damage or an increase in the size of the heart. Whilst an x-ray will shed some light on the size of the heart etc… I would suggest having echocardiography done so that the size and function of the heart can be determined as well as the identification of any turbulent blood flow within the heart. Regards Dr Callum Turner DVM https://veterinarypracticenews.com/what-you-need-to-know-about-murmurs-and-heart-disease-in-senior-dogs/
Just today , a referred internal specialist heard the heart murmurs of my puppy , while our regular vet didn't after various visits . With a heart scan , this has confirmed he has a heart issue on the right . He has to undertake more tests to find out the course , even then the internal specialist is going to consult with her radiologist and potentially her cardiologist colleagues before embarking on more tests . My point to that is - even the specialist wasn't too quick to diagnose on her own . best to get a second opinion , especially when most articles you've read , contradicts what your vet has mentioned to you. And most importantly , go with your gut.
Add a comment to Aurora's experience
Was this experience helpful?
Tank
English Bulldog
8 Months
0 found helpful
My 8 month old male English Bulldog, Tank, was born with a heart murmur, 2 months ago we took him for his first echo, he has Severe Pulmonary Stenosis, and the cardiologist is 99% positive that he has a congenital coronary artery anomaly, which means that a valvuloplasty is likely not an option, we first tried Atenolol, but he had an allergic reaction and scratched himself raw, the Sotalol isn't helping thus far, we went for a recheck the other day, they said that his pulmonic outflow pressures remain highly elevated, 85-90mmHg and are beginning to place a strain on the right heart, his vessels in his liver are congested and they said if it continues, he will begin to accumulate fluid on his abdomen, followed by right heart failure. What are the other surgery options if the valvuloplasty isn't an option? How much do these types of surgeries normally cost? I'm at a loss here, and I'm trying to figure out what to do because I absolutely adore and love him, as does my 8 year old son....Thank you for your time.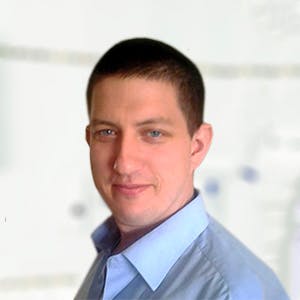 3320
Recommendations
The treatment of choice for pulmonic stenosis is balloon valvuloplasty with or without beta-blocker therapy, other surgical procedures are generally unrewarding so medical management is the way to go but in some cases isn't enough. Other issues like heart failure need to be treated supportively and symptomatically when symptoms present. I cannot think of any other course of treatment which wouldn't or hasn't been covered by your Cardiologist (who would be more knowledgeable about the topic than me). Regards Dr Callum Turner DVM https://wagwalking.com/condition/congenital-heart-defect-pulmonic-stenosis www.msdvetmanual.com/circulatory-system/congenital-and-inherited-anomalies-of-the-cardiovascular-system/pulmonic-stenosis www.ufaw.org.uk/dogs/english-bulldog-pulmonic-stenosis http://vet.cornell.edu/hospital/Services/Companion/Cardiology/conditions/pulmonic-stenosis.cfm www.embracepetinsurance.com/health/pulmonic-stenosis
Add a comment to Tank's experience
Was this experience helpful?
Roxy
Chihuahua
15 Years
1 found helpful
I was told my dog had a Hart mutmer about a year ago and I had to go to a specialist that could help tell me what was causing this but I couldn't afford it. Now I notice that my dog has trouble breathing as soon as she starts getting to excited or barely starts to run. I was giving her a bath today and when I put her on the bed to dry she started panting really hard and fell to her side like if she wanted to faint and I'm scared of what could happen if I don't get her help. The only problem is I don't have a lot of money to be able to pay for surgery...what can I do?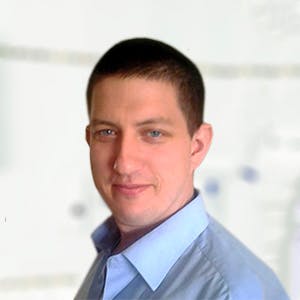 3320
Recommendations
I understand your concern and your financial situation. There are many causes of heart murmurs, but if Roxy is showing symptoms of respiratory difficulty where she gets to the point that she may faint, the underlying cause needs to be determined before any treatment or medical management is prescribed. It may be worth asking your Veterinarian to perform an echocardiogram which would give an indication to the heart size as well as the functioning of the valves where any anomalies would be detected without visiting a Specialist at this point. Regards Dr Callum Turner DVM
Can't a vet. Start treatment before a dog starts coughing.
Hi there! My dogs are my everything! If you can't afford to pay for the necessary tests... try care credit, I had to use it before for my baby's surgery. They have applications for the card in most vets offices. Good luck!
My 3 yr 10month old Shih Tzu has a level 2 heart murmur and at time she acts like something is caught in her throat also but it doesn't happen all the time only when she is really excited. Any ideas????
A little my dog act like something is stuck in his throat. But it only happens when he gets excited. Nothings in there because he was in his crate all night​
No one answered my questions it's been 4 days
Add a comment to Roxy's experience
Was this experience helpful?
dexter
doberman pinscher
3 Years
1 found helpful
Has Symptoms
None. Diagnosed during regular check
Hello, I have a very healthy and fit 3 year old doberman; A vet just detected a pinpoint heart murmur--grade 1/2; He has no symptoms and although I have an echocardiogram scheduled, I am panicking. I know dobermans are prone to DCM, etc. What are your thoughts please?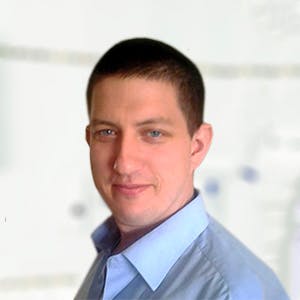 3320
Recommendations
Many dogs (usually smaller breeds) have heart murmurs and live normal lives; but it is important to keep an eye on the murmur and to determine the cause to see if it is something which will progress or something that could be managed. An echocardiogram would give a perfect picture of the size of the heart and it's chambers as well as the functioning of the valves. Once you have the results of the echocardiogram, your Veterinarian will be more informed of what to do next (if anything). Regards Dr Callum Turner DVM
Add a comment to dexter's experience
Was this experience helpful?
Max
Boxer
2 Years
0 found helpful
My 2 yr old boxer was just diagnosed with heart disease due to a leaky valve. He was born with it. He had an echocardiogram done and has regergatation. She wouldn't say how long. All she said was it is and level or grade 3. Can u give me any insight on and bout how long we have with him?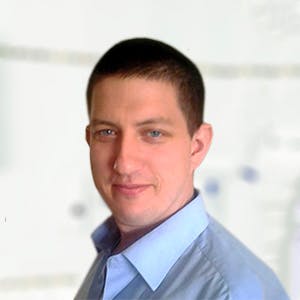 3320
Recommendations
The answer is really the same as the answer to 'how long is a piece of string?' as each dog is different and the progression of symptoms. Regular monitoring is important to check progress; it would be beneficial to speak with a Cardiologist as they would be able to give you more specific information based on current literature and their experience. Regards Dr Callum Turner DVM
Add a comment to Max's experience
Was this experience helpful?
99
Miniature Pinscher
11 Years
0 found helpful
My dog has a heart murmur and a leaky valve. Are there veterinarians that perform surgeries to correct that? He is currently taking two diuretics and another medication to help him. He still has a cough. His current vet says he's seen better improvement on the medication.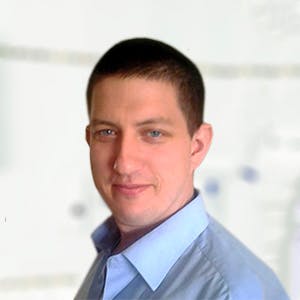 3320
Recommendations
The most common leaky valve is the mitral valve, in dogs medical management is usually done due to cost and general complications. I would recommend calling your nearest Veterinary School to ask about options or local Specialists that may be able to help you; check the link below. The length of surgery required (six to eight hours) can be a huge stress on a dog and not all dogs would be suitable and the cost is prohibitive for most people. Regards Dr Callum Turner DVM
www.news.cornell.edu/stories/2014/12/rare-canine-open-heart-surgery-succeeds
Add a comment to 99's experience
Was this experience helpful?
Brandy
miniature poodle
13 Years
0 found helpful
We have known that our13 year old miniature poodle has a slight heart murmur. Recently she coughs occasionally not related to physical activity. This does not happen on a daily basis. Our vet wants to run a battery of tests on her. We are on a limited income so these expenses would be very difficult. We have told the vet that we will not do chemo because of her age. The vet says she cannot detect fluid on the lungs but suspects that the heart murmur is the cause of her occasional cough. This diagnosis follows previous diagnosis of possible cancer, thyroid problems, or Cushings Disease. We did testing for those problems but they came out negative. This next battery of tests will run $671.54 for the initial run with further tests to follow after the beginning of treatment. Our dog will be 14 in November and is very loving. She loves to go for walks and play chase with us but does not chase her ball like she use to when she was a pup. The ball chasing has decreased in the last few years. She chases it and then lays down on it wanting us to chase her. Our previous poodle lived to the ripe age of 18. What is your recommendation?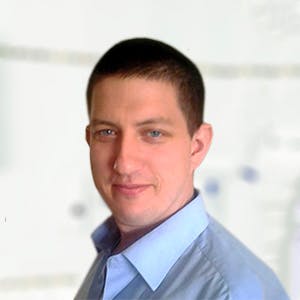 3320
Recommendations
Normally a cough in a patient with a heart murmur is due to fluid accumulation in the lungs; other causes may be due to an enlarged heart pressing on the trachea, cancer, infections or irritation. It is difficult to determine possible causes without running tests, especially in older dogs with heart murmurs because the specific cause needs to be identified as some treatments for some conditions may exacerbate other conditions. An echocardiogram would be useful to see the size of the heart and any structural problems. Reluctance to chase her ball may be just down to ageing. Regards Dr Callum Turner DVM
What does a typical echocardiogram cost?
Add a comment to Brandy's experience
Was this experience helpful?