What is Dry Eye?
Tear production is an essential part of lubricating and protecting the eyes. Sometimes, tear production can be impaired by a number of conditions, including allergies, local swelling, and infection. While usually not serious if treated promptly, dry eye can be a symptom of Canine Distemper Virus and should be addressed as soon as possible. Since tears are responsible for carrying away waste products, foreign material, and infectious particles from the eyes, reduced or arrested tear production can allow infection, damage to the cornea (outer layer), or irreversible scarring to damage your pet's eyes. See a veterinarian right away if you notice any unusual mucous production or redness around the eyes.
Keratoconjunctivitis sicca, commonly called "dry eye" refers to inadequate tear production leading to inflammation of the conjunctival tissue and mucous discharge. If left untreated, corneal ulceration and scarring can result in blindness.
Book First Walk Free!
Symptoms of Dry Eye in Dogs
Redness around the eyes
Mucous production (usually yellowish)
Brownish tint to the eye surface
Excessive blinking
Discharge of mucus, pus, or liquid from the eye
Rubbing at the eyes and whining
Loss of vision (severe circumstances)
Causes of Dry Eye in Dogs
Infection of the tear duct or eye
Trauma to tear gland or duct
Autoimmune reaction attacking tear gland
Blocked tear duct
Breed-related predisposition – commonly seen in Pugs and Yorkshire Terriers
Diagnosis of Dry Eye in Dogs
Owners who notice their pet's eyes becoming reddened with mucous discharge and discomfort should see the veterinarian right away. The veterinarian will diagnose dry eye based on a visual inspection of the eye and assess the severity of the condition using the Schirmer Tear Test. For this test, a piece of specially-made paper is brought into contact with the lower eyelid at the outer corner of the eye and allowed to absorb for 60 seconds. The length of moistened paper at the end of the test gives a quantitative assessment of the eye's ability to moisten itself. If the length is measured at less than 10mm, your pet has dry eye. Less than 5mm is considered severe. A healthy tear duct should moisten the paper to 15mm or more.
More difficult is diagnosing the cause of the dry eye. In many cases the immune system accidentally targets the tear gland, destroying the tissue. This is most common in American Cocker Spaniels, Miniature Schnauzer, and Highland White Terrier. In other cases, trauma to the tear duct (such as a bump on the snout during play) may resolve on its own, but the swelling should be controlled with appropriate measures. A visual inspection of the animal's head will reveal this to be the case.
Sometimes an infection can obstruct the tear duct. If an infection (whether primary or secondary) is suspected, a swab of the mucous can be sent to the lab for culturing.
Treatment of Dry Eye in Dogs
The treatment for dry eye will depend on the primary cause, which can be obscured by secondary problems. In many cases, pre-existing inadequate tear production can allow infections to invade the conjunctiva. Antibiotic drops are most commonly prescribed to clear up the infection. This is an important step, because often the primary cause is the immune system attacking the tear gland, for which the treatment is immunosuppressants. Giving immunosuppressants while an active infection is occurring can lead to serious problems. Thus, infections must be addressed before the preferred treatment of Cyclosporine. This medication is highly effective in treating autoimmune dry eye, so much so that 80% of patients even with severe cases respond to the treatment. Additional treatments include rewetting drops, and drops that help to dissolve thick mucous. These treatments are low-risk and may easily be administered at home.
In rare cases such as that of severely obstructed tear glands, or tear glands that have been damaged to the point of inadequacy, a surgical option may be desirable. The veterinarian may refer you to a canine ophthalmologist, who will carefully re-route one of your dog's salivary glands to the tear duct. Saliva direct from the salivary gland is actually an excellent replacement for tears, and can completely correct severe obstructive dry eye. However, during meals the increased saliva production may cause your pet to weep dramatically. This of no medical concern, but some owners may find this distressing.
Recovery of Dry Eye in Dogs
In most cases, Cyclosporine eyedrops will need to be administered once a day. In severe cases, they may need to be administered as much as three times a day until the condition improves, upon which a daily dose of once per day usually is enough to keep the condition in check. Return visits to the vet are needed especially after a few days of treatment to check how your dog is responding to the medication.
If your pet does not have autoimmune-induced dry eye, or does not respond to the Cyclosporin, rewetting drops may need to be administered 4-6 times a day, depending on the severity of the condition. After surgical correction, the saliva may occasionally leave mineral deposits in the eye, and so eyedrops to correct this will need to be administered periodically.
In any case, most dogs respond well to dry eye treatments, and if addressed promptly, most escape with no permanent damage.
Dry Eye Questions and Advice from Veterinary Professionals
Sam
Yorkie
15 Years
0 found helpful
Has Symptoms
Drainage . Painful eye vision losd
Medication Used
Tobramycin and eye lubricant
I have a 15 year old yorkie. He started with drainage from his eyes. Took him to the vet last third. She tested his tear productions. Right eye was 14 and left 20. Both eyes were draining with yellow and very red. She gave him tobramycin eye drops 3x day and eye lubricant 3x day. 6 days it's been and still draining left not as painful when I clean them. The vet wanted to clear up the infection then check for glaucoma in the left since it was a little swollen but thought it could be from the infection. We go back next week. But my question is since this has happened he is walking into things and doesn't notice you till he is right in front of you. If treated with meds for dry eye will some of his vision come back. He has lost most of his hearing over the last year and battles CKD. He knows his environment but worries about him loosing all his vision
Add a comment to Sam's experience
Was this experience helpful?
Molly
Cavalier King Charles Spaniel
8 Years
0 found helpful
Has Symptoms
red itchy eyes with mucus
I have an 8 year old King Charles Spaniel with dry eye and we have Ciclosporin ointment to treat it but she refuses to let us put it in her eyes without biting and getting very distressed - is there any way we can get this in spray form?
Add a comment to Molly's experience
Was this experience helpful?
gizmo
Shiz tui
13 Years
1 found helpful
i have a 13 yr old shiztui and he was diagnoised with dry eyes a long time ago but he wouldnt let me put the eyedrops in his eyes. I was told when he was very little that he has an ulcer in his eye and the surgery was to expansive but that he would be ok if i didnt get the surgery also. fast forward all these years. he now is getting what looks like pus in his eye quite a bit. and sometimes his eye is bloodshot. i use a washcloth to clean his eye and sometimes i have to wipe his eye out using my finger because i cant get all of it out. i am on disability and cannot afford to go to the vet right now. is there something i can get over the counter for him and does this hurt him? thank you!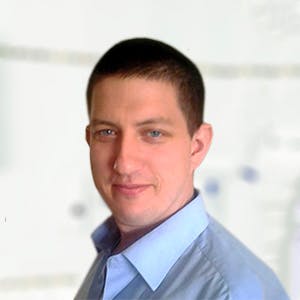 3320
Recommendations
This is not comfortable for Gizmo and may be painful too, you should use some sterile saline to flush the eye and then use an ophthalmic antibiotic ointment to apply on the eye; the level that Gizmo's eye is at is quite severe and you should consider visiting a Veterinarian about this, you should search for a charity clinic near you that can assist with the cost for you. Regards Dr Callum Turner DVM
I have shih tzu 12 years old and one of her eys is too dry and she can not see. another one has cataract and become blind, Dr gave me some eyedrops for dry eye and he told me maybe her vision come back again, is there any surgary for her? can she see again? please guide me :'(
My Shih Tzu is 14 years old, diagnosed with dry eyes. Vet prescribed Cyclosporine and said to use over the counter dry eye drops every 2 hours. Ive been using Systane Gel which works better because it last longer. I see an improvement. Have to wash out the icky stuff in her eyes too as that is like sand paper to them.
I too have shih tzu just diagnosed with dry eye. I was using saline and antibiotic ointment and was told by one vet not to use saline yet another vet said I could. Confused
Add a comment to gizmo's experience
Was this experience helpful?
Roxy
Miniature Pinscher
15 Years
0 found helpful
I have a 15 year old Min Pin who was diagnosed with dry eye when she was around 2. I was told then by her ophthalmologist that because of the severity of her dry eye (she makes 0 tears) she would most likely be completely blind by the age of 5 or 6. My girl made it to about 12 until I noticed her vision really failing and now, at 15, she seems to be completely blind. I decided to not do the parotid duct transposition because I was afraid to put her under and financially I couldn't really afford it plus I was managing the lubrication of her eyes pretty well.
My question is, since what seems to be her very scarred and clouded lenses being the reason for her blindness, would a lens replacement work in getting some of her vision back for her remaining years?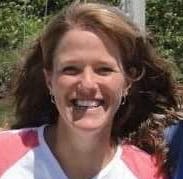 1611
Recommendations
If Roxy's blindness is due to her chronic dry eye, her cornea is likely the scarred part of her eyes, and a lens replacement would not help. If you can keep her comfortable so that her eyes aren't painful from dryness, dogs tend to do quite well with limited vision as long as you don't change their environment too much, and she may be perfectly happy.
Add a comment to Roxy's experience
Was this experience helpful?
Stella
Cavalier King Charles Spaniel
2 Years
1 found helpful
Hello. I have a 2.5 year old cavalier King Charles Spaniel that was just diagnosed with dry eye. She's on cyclosporine, but she has scarring on her eye. Is the scarring reversible with the cyclosporine?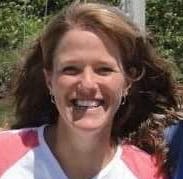 1611
Recommendations
Thank you for contacting us today. Typically, the scarring is not reversible, no. If there is any inflammation that resolves with the treatment, you may see an improvement, but the scarring is just that - a scar on her cornea. Most dogs do not seem to notice the scarring, although she may have decreased vision because of it - depending on the severity, it is like looking through a dirty windshield, sort of. As long as you keep her eyes treated, the scarring shouldn't get worse.
Add a comment to Stella's experience
Was this experience helpful?
Diego
Miniature Pinscher
13 Years
0 found helpful
Medication Used
Tacrolimus drops, Neopolydex OP oin
My little 12 year old MinPin named Diego has Diabetes and gets insulin twice a day which controls his symptoms very well. Unfortunately he developed Cataracs and has gone blind, which he deals with very nicely. Unfortunately he has now developed Dry Eye in his left eye which I have been treating based on the Vets instructions with NioPolyidex Oint twice a day, Tacrolimus 0.03 with MCT Oil 15ml, three times a day, and flushing with Ophthalmic Eyewash Solution as needed and also applying GenTeal Gel formula to keep the eye moist as needed. I am fully prepared to care for him in this manner for his remaining years, what I am concerned about is his level of discomfort and pain. He doesn't express any pain or irritation, but maybe that is because he is the best darn dog in the world and doesn't want me to feel bad. Will this treatment program keep him comfortable and maintain a reasonable quality of life for him, the information from the Vet would indicate that his condition won't improve. I know there may be some aggressive surgical procedures that might help, but I will not put him through that at his age. Thanks for you kind attention. I look forward to hearing from you.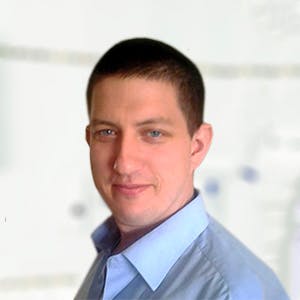 3320
Recommendations
In cases like this we just need to ensure that the eye stays lubricated as well as free of dirt and debris; there should be no issue using this treatment program but dogs can be stoic so it can be difficult to detect pain, but if Diego is otherwise in good spirits and taking everything in his stride like a champ then I would just keep an eye on him for now. Regards Dr Callum Turner DVM
Add a comment to Diego's experience
Was this experience helpful?
Sprocket
Matlese
3 Years
0 found helpful
Can you use cod liver oil for dry eyes? I've read where it can be added to food as well as 1-2 drops in his eyes. My maltese/shih tzu is currently using Optimmune but it's very expensive. What other remedies are there that aren't as costly?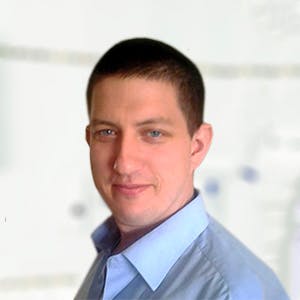 3320
Recommendations
Cod liver oil is indicated in many textbooks (generally holistic medicine textbooks) for application directly to the eye to serve as a protectant and lubricant; however I would recommend the use of a specific approved ointment like Optimmune instead of cod liver oil which may vary in quality and may have sediment etc… which may cause an issue to eyes. Regards Dr Callum Turner DVM
Add a comment to Sprocket's experience
Was this experience helpful?
Bertha
German Shepherd
4 Years
0 found helpful
Our 4 yr old GSD has severe dry eye. Produces no tears & after a year of steadily increasing her eye medication (currently on the highest dosage of tacrolimus available) the canine ophthalmologist says that there has been absolutely no improvement... which we can see. Her eyes irritate her immensely despite the artificial tears we put in her several times a day. They even bleed :(
Financially we cannot afford to do the surgery... when will I know that it's time to put her down? She seems healthy/happy otherwise, which makes this a difficult decision but I don't want her in pain the rest of her life :(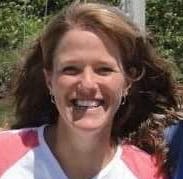 1611
Recommendations
Thank you for your email. I'm sorry that she is not responding to therapy, that is very sad. Without seeing her, I"m not sure that I can comment on her quality of life, but it would be a great idea to follow up with your veterinarian, or the ophthalmologist, so that they can examine her and let you know what they think about whether she is suffering. I hope that she is okay.
Add a comment to Bertha's experience
Was this experience helpful?
Tye
Yorkie
13 Years
1 found helpful
Three weeks ago our Yorkie presented with severe dry eyes with sudden onset. His third eyelid was exposed and eyes were very dry and almost crusted shut. He is on his second week of cyclosporine ointment therapy (3X daily) and eye lubricant (multiple times daily). His condition does not seem to be improving. Additionally, he suffers from extreme allergies and has been on a few courses of antibiotics in the past, but now receives Cytopoint injections (has had 2 so far). I believe the dry eye is immune-mediated, but I am wondering if the therapy is even working for him. Is it common for this therapy to be ineffective? Or is the onset of action longer than two weeks for this eye ointment? His STT has not improved over a week, and we will be testing again later this week, but I don't see any improvement. He appears to be in a lot of pain and spends all day sleeping in the corner. When he does walk around his front leg gives out every so often leading to a fall.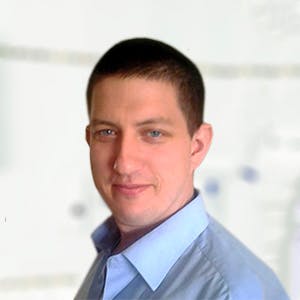 3320
Recommendations
Sometimes treatment for dry eye may need to be given lifelong if an underlying condition cannot be found or treated, if the current eye lubricant is not being effective you could try a different brand to see if it is better for Tye. Generally treatment is symptomatic with artificial tears as well as treatment of the underlying condition; if you are not seeing any improvement it may be worth consulting with an Ophthalmologist to determine an underlying cause. Regards Dr Callum Turner DVM
Add a comment to Tye's experience
Was this experience helpful?
Princess
Miniature Schnauzer
7 Years
0 found helpful
Our dog was just diagnosed with severe dry eye with some scratches to the cornea. The vet gave her 2 weeks of doxycycline just in case a tick born illness contribute to the cause and also antibiotic eye drops plus the cyclosporine eye drops. The poor thing will barely open her eyes and doesn't seem to be able to see. Does the vision typically improve once the eye drops kick in?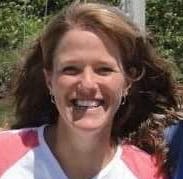 1611
Recommendations
Thank you for your email. Whether Princess regains vision or not depends on how much scarring is present on her corneas. If you can get the dry-eye under control, and she is comfortable, your veterinarian will be able to assess her vision at that time. I hope that she does well!
Add a comment to Princess's experience
Was this experience helpful?
Alfie
Yorkie
14 years
0 found helpful
Hi I had seen my vet couple of years ago about Alfie eyes they said he was going blind now seem them today about something different but said he has dry eyes and that's what has made him go blind And has given use 3 different drops
Just feel like why wasn't we told them years ago about his dry eyes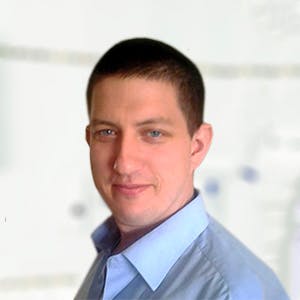 3320
Recommendations
I do not know why your Veterinarian didn't tell you about Alfie's eyes being dry originally, this is something which you would need to discuss with them; if Alfie had dry eyes before I would have thought that your Veterinarian would have given some artificial tears to apply to the eyes. Regards Dr Callum Turner DVM
Add a comment to Alfie's experience
Was this experience helpful?
Alena
Mini Schnauzer Chin
6 Years
0 found helpful
My dog was diagnosed with dry eye about 2 years ago and prescription eye drops were given I had used them for about 6 months then we weren't able to go back to the vet for financial reasons. I have been using eyewash and wetting q tips to clean the eyes and then using lubricating eye drops but I have noticed that her vision is very bad I finally have the money to take her to the vet should I go and see if there is anything I can do I don't have a job so it is hard I just want to know if it is hurting her. I have to clean her eyes 3 times a day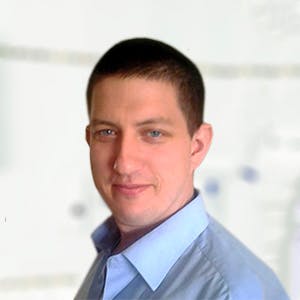 3320
Recommendations
It would be best to visit your Veterinarian for an examination so that progress can be seen between your last visit and now; I know that Veterinary care can be expensive but with effective treatment, short term care can be cheaper than long term management. Regular cleaning and lubrication are only short term fixes and are time consuming for you too. Regards Dr Callum Turner DVM
Add a comment to Alena's experience
Was this experience helpful?
Maxine
Shiba Corgi
13 Years
0 found helpful
Can I use over the counter dry eye drops? Until I can get to a vet. Maxine is a 13year old Dog with sudden onset of dry looking eyes with discharge. I have been cleaning eyes with a warm cloth.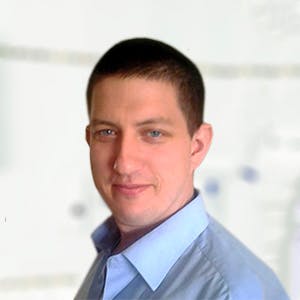 3320
Recommendations
You may use some artificial tears or lubricating eye drops until you get to your Veterinarian; I would recommend to use a product from a pet shop like PetVision Eye Drops which can be found at petco for example. The drops will only manage symptoms but not treat any underlying condition so it is still important to visit your Veterinarian. Regards Dr Callum Turner DVM
Add a comment to Maxine's experience
Was this experience helpful?
Dolce
Cane Corso
5.5 months
1 found helpful
Medication Used
Steroidal eye drops.......not helping
I have a 5.5 month old Cane Corso. She has cherry eye in both eyes. Is the best route of treatment the newer surgery or the old method. Pros and cons of both please.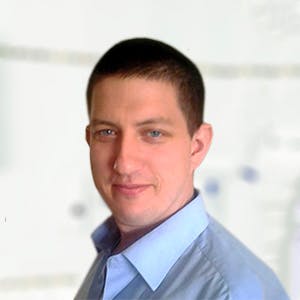 3320
Recommendations
The best approach is to try to keep the gland intact and return it to the original position, previously surgery was a simple cut out technique, whilst this is the simplest way to correct the problem it leads to dry eyes (Keratoconjunctivitis Sicca) as a large proportion of tears are produced by the third eyelid gland. More modern approaches either place the gland back into position by creating a pocket or by fixing it to the orbit of the eye. The technique used will vary between cases, severity, time frame of condition (the longer the condition is untreated the more difficult to replace) and Surgeon's preference. The problems with the pocket method and the fixing to the orbit of the eye is the possibility for recurrence, which is high. Regards Dr Callum Turner DVM
www.acvo.org/new/public/common_diseases/cherryeye.shtml
I have a 4 months yorkie that doesnt produce tears at all on her right eye, which one will be the right product for her? I have been to the optamologist a few times but i am not very happy with the current products
Add a comment to Dolce's experience
Was this experience helpful?