What is Methionine Poisoning?
Methionine is a naturally occurring amino acid that is also approved as a treatment for urinary stones in dogs. Methionine is a urine acidifier, so it can prevent the formation of struvite stones which are caused by an overly high alkaline content in the urine. It also neutralizes the acid base content of dog urine making it less damaging to grass.  Methionine supplements for dogs, called dl-methionine, comes with brand names like Metio-Form and Ammonil. The same supplement is also found in many lawn-saver dog treats and biscuits. In this context, the side effects and dangers of overdose may be less well labeled than on a veterinarian prescription, so it's important to read all the ingredients carefully. 
Medication containing methionine should be avoided if your dog has liver, kidney or pancreatic disease, or urate urinary stones which are caused by overly acidic urine. If your dog is already on a diet to increase urine acidity, this drug is also contraindicated unless it is specifically recommended by a veterinarian. Methionine is safe for dogs at the recommended dosage, but it can still cause side effects like lack of appetite, upset stomach, and vomiting or diarrhea. These side-effects should always be analyzed by a veterinarian. Overdose and toxicity will result in CNS systems including poor coordination, staggering and eventually seizures. Cyanosis, which is bluish discoloration of the mucous membranes, may also be present. Dogs with methionine toxicity will need immediate veterinary attention. Most dogs will recover with treatment, however a severe overdose of methionine could be fatal.
Methionine supplements are given to dogs to reduce urinary stones and make dog urine less damaging to the grass. Overuse and accidental overdose can result in methionine poisoning with vomiting, diarrhea, and dangerous CNS symptoms.
Methionine Poisoning Average Cost
From 48 quotes ranging from $300 - $3,000
Symptoms of Methionine Poisoning in Dogs
These are some of the signs of methionine poisoning. You should discuss even mild symptoms with a veterinarian.
Nausea
Vomiting
Diarrhea
Loss of appetite
Pale or blue looking mucous membranes (cyanosis)
Lack of coordination
Staggering
Seizures
Types
These are the most common types of methionine.
Metio-Form
Ammonil
Doctors Foster & Smith Law Guard Treats
Other dog biscuits aimed at limiting damage to grass
Top
Causes of Methionine Poisoning in Dogs
These are some of the risk factors associated with methionine poisoning.
Giving dogs more than the recommended dose
Accidental overdose (leaving the bottle open, dog chewing through the bottle)
Top
Diagnosis of Methionine Poisoning in Dogs
Methionine poisoning will be diagnosed based on the symptoms and a history of methionine ingestion. A list of your dog's medications may be helpful, especially if you are not sure what is causing your dog's symptoms. If you think your dog ingested a large amount of methionine tablets, or another unknown substance, bring the packaging with you so the veterinarian can read the list of ingredients. A physical examination may show signs of ataxia or poor muscle coordination with severe overdose. Urinalysis will reveal a high acidic content. As the condition progresses, your dog may have a musty odor to the breath as methionine metabolism can produce volatile mercaptans.
Top
Treatment of Methionine Poisoning in Dogs
With mild toxicity from overuse, the veterinarian may simply discontinue methionine supplements or reduce the dosage. Severe overdose will need symptomatic treatment until the methionine has been metabolized and excreted from your dog's system. The veterinarian will give your dog IV fluids as well as steroids to stimulate respiration and medications to protect the gastrointestinal tract. Seizures will be controlled with phenobarbital or another anti-seizure medication like diazepam. The dog will need to stay in a veterinary hospital until the effects of the drug have passed and the veterinarian has ensured that the CNS system is responding normally.
Top
Worried about the cost of Methionine Poisoning treatment?
Pet Insurance covers the cost of many common pet health conditions. Prepare for the unexpected by getting a quote from top pet insurance providers.
Recovery of Methionine Poisoning in Dogs
Most dogs will recover from methionine poisoning with veterinary treatment. However it's important to get treatment since seizures and other CNS symptoms can be fatal. To reduce the chance of exposure, store methionine tablets in a dog-proof container, preferably in a high place that your dog cannot reach. This is especially important because chewable methionine tablets often taste good to dogs. If the dog is able to chew open the container and access the tablets, as many as 350 may be ingested at one time.
To avoid accidently giving your dog too much methionine, read the labels of anything you give your dog, even treats and dog biscuits. Don't use grass saver biscuits if your dog is on a prescribed dose of methionine for urinary stones, or even a high acid diet. Never give more than the recommended dose of any product containing methionine. If you forget a prescribed dose, give it as soon as you remember, but if it is too close to the time of the next dose, it's better to skip a pill than give your dog two doses at once. Never give your dog extra doses unless it's recommended by a veterinarian.
Top
Methionine Poisoning Average Cost
From 48 quotes ranging from $300 - $3,000
Top
Methionine Poisoning Questions and Advice from Veterinary Professionals
Berty
Boxer
7 Years
0 found helpful
0 found helpful
My dog is on hills CD for the prevention of struvite crystals becasue he has had them in the past. i want to switch him to a better quality food like honest kitchen which is dehydrated food and 500 mg of DL-Methionine. My girl friend is worried that the Hills CD is not good for him longterm because it has animal by-products in it. Also he seems to be allergic to the hills because it makes him itchy. Will a dehydrated food and DL-methionine keep my dog from getting crystals?
May 28, 2018
Berty's Owner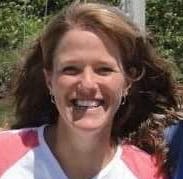 Dr. Michele K. DVM
0 Recommendations
Hill's C/D is a very high quality food, specifically meant for the management of crystals. If that is what your veterinarian recommended, it would be best to keep him on that food. If you think it is making him itchy, there are alternative foods, Royal Canin makes a crystal diet, and he may do better on one of those foods. Your veterinarian can talk with you more about his diet, as they know his history and health status.
May 28, 2018
Was this experience helpful?
Emmy
Golden retriever-EnglishSpaniel mix
5 Years
2 found helpful
2 found helpful
My dog had to have surgery to remove several large struvite stones. I now feed my 5 yr old 50 lb golden retriever/english spaniel mix 500mg of Vitamin C per day in addition to a raw diet that supposedly would be preventative for developing struvite stones. Although much lower, her ph level is at 8. She's three months out from her surgery, and our vet said her bladder looks great and she's in excellent health other than her ph is too high. Would adding DL Methionine to her diet as directed prevent stones?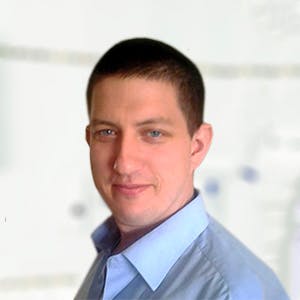 2 Recommendations
Use use of L-methionine is generally reserved for dissolving urinary stone than prevention but is also used for prevention especially in cases where urinary pH cannot be reduced with dietary management. If you are planning on adding L-methionine to the management program, you should first discuss this with your Veterinarian (a simple phone call will do). Regards Dr Callum Turner DVM
May 19, 2018
Was this experience helpful?
Methionine Poisoning Average Cost
From 48 quotes ranging from $300 - $3,000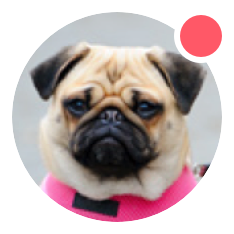 Need pet insurance?