What is Methionine Poisoning?
Methionine is a naturally occurring amino acid that is also approved as a treatment for urinary stones in dogs. Methionine is a urine acidifier, so it can prevent the formation of struvite stones which are caused by an overly high alkaline content in the urine. It also neutralizes the acid base content of dog urine making it less damaging to grass. Methionine supplements for dogs, called dl-methionine, comes with brand names like Metio-Form and Ammonil. The same supplement is also found in many lawn-saver dog treats and biscuits. In this context, the side effects and dangers of overdose may be less well labeled than on a veterinarian prescription, so it's important to read all the ingredients carefully.
Medication containing methionine should be avoided if your dog has liver, kidney or pancreatic disease, or urate urinary stones which are caused by overly acidic urine. If your dog is already on a diet to increase urine acidity, this drug is also contraindicated unless it is specifically recommended by a veterinarian. Methionine is safe for dogs at the recommended dosage, but it can still cause side effects like lack of appetite, upset stomach, and vomiting or diarrhea. These side-effects should always be analyzed by a veterinarian. Overdose and toxicity will result in CNS systems including poor coordination, staggering and eventually seizures. Cyanosis, which is bluish discoloration of the mucous membranes, may also be present. Dogs with methionine toxicity will need immediate veterinary attention. Most dogs will recover with treatment, however a severe overdose of methionine could be fatal.
Methionine supplements are given to dogs to reduce urinary stones and make dog urine less damaging to the grass. Overuse and accidental overdose can result in methionine poisoning with vomiting, diarrhea, and dangerous CNS symptoms.
Book First Walk Free!
Symptoms of Methionine Poisoning in Dogs
These are some of the signs of methionine poisoning. You should discuss even mild symptoms with a veterinarian.
Nausea
Vomiting
Diarrhea
Loss of appetite
Pale or blue looking mucous membranes (cyanosis)
Lack of coordination
Staggering
Seizures
Types
These are the most common types of methionine.
Metio-Form
Ammonil
Doctors Foster & Smith Law Guard Treats
Other dog biscuits aimed at limiting damage to grass
Causes of Methionine Poisoning in Dogs
These are some of the risk factors associated with methionine poisoning.
Giving dogs more than the recommended dose
Accidental overdose (leaving the bottle open, dog chewing through the bottle)
Diagnosis of Methionine Poisoning in Dogs
Methionine poisoning will be diagnosed based on the symptoms and a history of methionine ingestion. A list of your dog's medications may be helpful, especially if you are not sure what is causing your dog's symptoms. If you think your dog ingested a large amount of methionine tablets, or another unknown substance, bring the packaging with you so the veterinarian can read the list of ingredients. A physical examination may show signs of ataxia or poor muscle coordination with severe overdose. Urinalysis will reveal a high acidic content. As the condition progresses, your dog may have a musty odor to the breath as methionine metabolism can produce volatile mercaptans.
Treatment of Methionine Poisoning in Dogs
With mild toxicity from overuse, the veterinarian may simply discontinue methionine supplements or reduce the dosage. Severe overdose will need symptomatic treatment until the methionine has been metabolized and excreted from your dog's system. The veterinarian will give your dog IV fluids as well as steroids to stimulate respiration and medications to protect the gastrointestinal tract. Seizures will be controlled with phenobarbital or another anti-seizure medication like diazepam. The dog will need to stay in a veterinary hospital until the effects of the drug have passed and the veterinarian has ensured that the CNS system is responding normally.
Recovery of Methionine Poisoning in Dogs
Most dogs will recover from methionine poisoning with veterinary treatment. However it's important to get treatment since seizures and other CNS symptoms can be fatal. To reduce the chance of exposure, store methionine tablets in a dog-proof container, preferably in a high place that your dog cannot reach. This is especially important because chewable methionine tablets often taste good to dogs. If the dog is able to chew open the container and access the tablets, as many as 350 may be ingested at one time.
To avoid accidently giving your dog too much methionine, read the labels of anything you give your dog, even treats and dog biscuits. Don't use grass saver biscuits if your dog is on a prescribed dose of methionine for urinary stones, or even a high acid diet. Never give more than the recommended dose of any product containing methionine. If you forget a prescribed dose, give it as soon as you remember, but if it is too close to the time of the next dose, it's better to skip a pill than give your dog two doses at once. Never give your dog extra doses unless it's recommended by a veterinarian.
Methionine Poisoning Questions and Advice from Veterinary Professionals
Slash
Labrador Retriever
8 Years
0 found helpful
My dog has struvite crytals in his bladder and both his kidneys. Which has also caused a bacterial infection called pseudomonas.
He's being fed Hills C/D dry food for the past 4 months and there is no reduction in the crystals. PH levels are fluctuating. Have tried homeopathy / multiple antibiotics.
Currently on IV shots Of meropenem twice a day for 10days. Today is the 6th day. My dog is also sensitive to Penicillin and Cephalosporin. According to my vet there is no other treatment to cure this infection or the struvite crystals. I've already added cranberry and D Mannose, Do you think adding DL Methionine to his diet would help ?
Our 3.5 y/o, 60lb (27K) Austrailain Shepherd, was treated for urinary Struvite Crystals at a major university veterinary hospital in the USA. We had him on Royal Canin urinary diet for a year & while his pH didn't change, his nausea did improve Monitored his pH weekly. It consistently stays at 8.0 which the vet said, "may be normal for him" as long as he doesn't become symptomatic again. We just flew him to our home in Scotland 2 weeks ago & his urine's become even more concentrated. I don't have the pH strips here, so I don't know what's going on urine acidity-wise. A few days ago, he began NOT eating all his food or treats which is totally unusual for him; he always eat everything to the point of having to decrease his food intake. Plus while I know the jury's out on the "grass eating" stomach upset belief, he now, constantly eats that long spikey grass, we call "crab grass". Finding in his stool which can be alarming if one's ever seen round worms in dogs. But this IS grass.
My question is, should we put him on the amino acid Methionine & if so, what dosage? The local vet today, said it would be fine to try him on either a special Renal food or supplement. The vet wasn't up on the routine dosages for K9s. So she said, "look it up online & try that". I'm doing just that & asking, what dosage of Methioline is generally recommended, for a 60K dog? And, can you suggest a few generic names of supplements?
Add a comment to Slash's experience
Was this experience helpful?
Emmy
Golden retriever-EnglishSpaniel mix
5 Years
1 found helpful
My dog had to have surgery to remove several large struvite stones. I now feed my 5 yr old 50 lb golden retriever/english spaniel mix 500mg of Vitamin C per day in addition to a raw diet that supposedly would be preventative for developing struvite stones. Although much lower, her ph level is at 8. She's three months out from her surgery, and our vet said her bladder looks great and she's in excellent health other than her ph is too high. Would adding DL Methionine to her diet as directed prevent stones?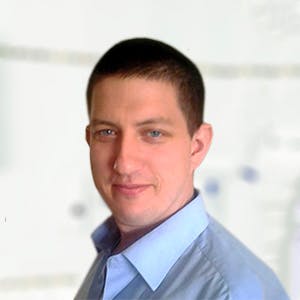 3320
Recommendations
Use use of L-methionine is generally reserved for dissolving urinary stone than prevention but is also used for prevention especially in cases where urinary pH cannot be reduced with dietary management. If you are planning on adding L-methionine to the management program, you should first discuss this with your Veterinarian (a simple phone call will do). Regards Dr Callum Turner DVM
Add a comment to Emmy's experience
Was this experience helpful?
Berty
Boxer
7 Years
0 found helpful
My dog is on hills CD for the prevention of struvite crystals becasue he has had them in the past. i want to switch him to a better quality food like honest kitchen which is dehydrated food and 500 mg of DL-Methionine. My girl friend is worried that the Hills CD is not good for him longterm because it has animal by-products in it. Also he seems to be allergic to the hills because it makes him itchy. Will a dehydrated food and DL-methionine keep my dog from getting crystals?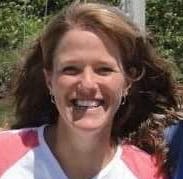 1611
Recommendations
Hill's C/D is a very high quality food, specifically meant for the management of crystals. If that is what your veterinarian recommended, it would be best to keep him on that food. If you think it is making him itchy, there are alternative foods, Royal Canin makes a crystal diet, and he may do better on one of those foods. Your veterinarian can talk with you more about his diet, as they know his history and health status.
Add a comment to Berty's experience
Was this experience helpful?
Alice
Tibetan Terrier
5 Years
0 found helpful
Our dog has large Struvite stones but will not eat the hills prescription food. Wanted to get some of these tablets and put her on a raw diet, but not sure if I should get the 200 or 500 mg tablet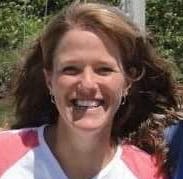 1611
Recommendations
Without knowing more about Alice, I can't recommend a treatment for her. A raw diet will not make a difference in the pH of her urine to a reliable level, but there are other brands of dissolution diets that you may be able to try. The dosage of medication depends on her weight, and your veterinarian can give you more guidance on which would be the best alternative to try and avoid surgery.
Add a comment to Alice's experience
Was this experience helpful?
Salami
Aussie-Basset
5 Years
0 found helpful
I have a 50 lb dog that has eaten almost an entire box of these lawn saver biscuits. The recommended dose for his size is 1.5 biscuits....I know we're probably going to have some stomach issues, but am not sure how quickly or how long I should be monitoring him for serious issues. He seems fine at the moment.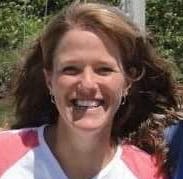 1611
Recommendations
That much methionine may cause more than stomach issues - a large overdose can cause seizures, and death. Salami should be taken to your nearest emergency clinic as soon as possible. I'm not sure when he ate them, but a veterinarian will be able to start supportive therapy and monitor him for toxic effects. he may need to be on IV fluids to flush the toxin from his system.
Add a comment to Salami's experience
Was this experience helpful?
Tesz
Greyhound
4 Years
1 found helpful
Hi I am thinking about giving my Greyhound Tess naturvet grass saver. As she is killing all our lawn. She weighs 26kgs is 4 years old and is in good health. I am wondering if this product is safe. I would hate to hurt her for the sake of green grass.
Her diet is mainly premium dry dog food along with fresh eggs and mince steak.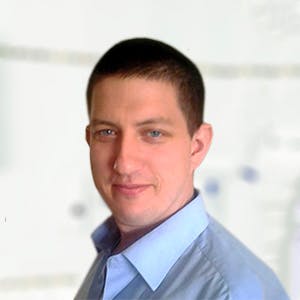 3320
Recommendations
If Tesz is otherwise healthy, there should be no issues using a product like this within the stated dose; if you suspect that Tesz may have some kidney or liver issues it would be best to consult with your Veterinarian even if you have general questions. It may also be worth speaking with your Veterinarian to discuss other possible issues. Regards Dr Callum Turner DVM
Add a comment to Tesz's experience
Was this experience helpful?