What is Hypoplastic (Recessed) Vulva?
All female dogs can be at risk of having a hypoplastic vulva, medium to giant sized dog breeds have been shown to be at a higher risk. Breeds that tend to suffer from inflammatory skin diseases are also at a higher risk of developing hypoplastic vulvas.
A hypoplastic or recessed vulva in dogs is when the female has large skin folds that are covering the vulva. This condition makes female dogs highly prone to perivulvar dermatitis and urinary tract infections. This condition may be not noticeable to pet owners, but will need to be checked and treated by a veterinarian.
Book First Walk Free!
Symptoms of Hypoplastic (Recessed) Vulva in Dogs
If you notice your dog exhibiting any of these symptoms, contact your veterinarian and schedule an appointment for a thorough examination.
Scooting across floors
Excessive licking of the vulva
Foul odor from the vulva
Frequently urinating
Blood in the urine
Red, irritated skin on or around the vulva
Recurring urinary tract infections
Incontinence
Your veterinarian will need to know what symptoms your dog has been exhibiting and if any environmental changes have occurred. This will help your veterinarian make a complete diagnosis and plan an appropriate treatment plan.
Causes of Hypoplastic (Recessed) Vulva in Dogs
Genetics can play a role in dogs with hypoplastic vulvas. Breeds more prone to allergic skin diseases or inflammatory skin diseases are at a higher risk of suffering from severe skin infections associated with hypoplastic vulva.
Weight is another contributing factor. Female dogs that maintain a normal, healthy body weight will be less likely to have a severe case of hypoplastic vulva. If your dog is more prone to being obese, the severity of the hypoplastic vulva will increase. Giant breeds, in particular, need to be kept on the leaner side if they have already been diagnosed with hypoplastic vulva.
Diagnosis of Hypoplastic (Recessed) Vulva in Dogs
Your veterinarian will do an initial physical examination and then will run various tests to diagnose hypoplastic vulva in your dog. A physical examination will allow your veterinarian to rule out other possibilities while confirming that the vulva is recessed under a fold of skin and is not visible upon a cursory examination.
Your veterinarian will order several tests to ensure that a proper diagnosis has been made and determine the severity of the condition.
Complete blood analysis
Urinalysis
Urine culture
Ultrasound of the bladder
Once your veterinarian has determined the severity of the hypoplastic vulva, a treatment plan will be put in place.
Treatment of Hypoplastic (Recessed) Vulva in Dogs
Treatment options will vary depending on the severity of the hypoplastic vulva. One or more treatment options may be used to alleviate symptoms and correct the recessed vulva. While surgical treatment is the only option to remove the excessive folds around the vulva, medications can be used to relieve symptoms and treat UTIs.
Topical Antibiotics
Vulvar fold dermatitis is often treated with a topical antibiotic or drying agent to provide relief of any itching or burning sensation that your dog is experiencing.
Oral Antibiotics
Inflamed tissue on or around the vulva can be treated with an oral antibiotic and anti-inflammatory medication. This will treat the symptoms but will not cure a hypoplastic vulva.
Episioplasty
Surgical treatment, called episioplasty, is a reconstructive surgery that will remove the extra folds of skin around the vulva. A crescent shaped incision is made around the vulva and the excess skin is removed.
Recovery of Hypoplastic (Recessed) Vulva in Dogs
The recovery time will vary depending upon the severity of the hypoplastic vulva. Each surgery will be different depending on the size and location of the extra folds, and the number of sutures will also vary. Activity should be restricted for the first two weeks following surgery and sutures will be removed 10-14 days following surgery, depending on how well the wound is healing.
Always follow your veterinarian's treatment plan as directed. All medications should be used as prescribed. Complete the required follow-up visits to ensure that your dog is healing properly.
Following episioplasty surgery, your dog's prognosis should be excellent. Problems can arise if an inadequate amount of skin was removed; this can cause persistent perivulvar dermatitis or rupture of the wound due to tension.
Hypoplastic (Recessed) Vulva Questions and Advice from Veterinary Professionals
Chloie
Golden Retriever
14 Weeks
0 found helpful
My Golden is 14 weeks old, she has been tx for UTI x2 with different antibiotics, My husband is a urologist therefore I have taken urine samples in for him to look at, the urine always shows red and white cells and Chrystals on occasion. We have cultured her urine with it coming back negative, she in the last 10 days has started having incontinent episodes in her sleep never in her create, episodes a couple times just out of the blue, she dripples frequently I am flustered my vet really has no idea.
Add a comment to Chloie's experience
Was this experience helpful?
Sunny
Mixed Golden Retreiver and Border Collie
8 Years
3 found helpful
What are the best foods for a dog with a recessed vulva. My dog has one and I am told to feed her Hill's Prescription W/D. Low protein and keep her weight down.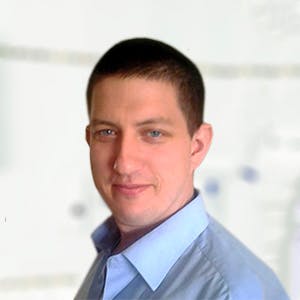 3320
Recommendations
Weight is the most common cause for hypoplastic vulva, as it causes the vulva to be essentially lost in fat folds which may lead to dermatitis in the area. Any weight management diet would be adequate; however, if you have concerns speak with your Veterinarian or speak with another Veterinarian in the practice. Regards Dr Callum Turner DVM
My puppy is 7 months. We had her spayed young due to my other dog. They both had it done at the same time and on spring break when someone could be home with them. She always urinated frequently but about a month ago she broke out in a rash and then kept trying to urinate and couldn't. I took her to the vet immediately and it was a uti due to her inverted vulva. The vet recommends surgery. Could it still drop as she grows even though she's neutered? I'm also curious as to her weight - she's a Pitt/ Lab mix. Her brother is 67 pounds and she is 72. Everything I read says put them on a diet. I think she's too young and by no means is she heavy. Is surgery inevitable?
We rescued an English Mastiff mix at 4 weeks. She had inverted vulva completely hidden, it looked just like a human 'innie' belly button. We were warned by our vet (my daughter works there BTW) that she would probably get a lot of UTI's and need corrective surgery at the time of her spay.
But with baby wipe a few times a day, she learn to relax the 'elastic band' for us to clean well and it began to pop out when she peed too. She did have one UTI during the hottest part of the summer at about 5 months. After pedialyte, antibiotics and extra diligence with baby wipe EVERY time she peed, she had no more issues. Vet still stated she probably needed to get spay and corrective surgery asap, prior to going into heat.
We took her to a different vet that was experienced in corrective surgery for this and spoke with him about research that allowing 1-2 heat cycles would tend to self correct, particularly in giant breeds that tend to have extra/loose skin naturally (not strictly due to overweight - sharpei, mastiff, great dane). So we continued to keep her trim and kept with the baby wipes. At 10 months she began her first heat, and her vulva slowly popped out on it's own accord. After heat, new vet said 90%+ corrected, so at 13 months we had her spayed and gastropexy (which probably saved her life since while in there they found intestinal blockage - whole plastic water bottle wrapped in hair and string). She is 18 months now and we clean her area with baby wipe once a week (she's so used to it she just rolls over for cleaning and belly rubs) just to be in habit of checking it, but we have had no further issues what so ever.
We had to be diligent with baby wipes and extra care to prevent unwanted pregnancy as well as the spay cost significantly more due to her being just under 100 pounds (so this wasn't about saving money as her 3 surgeries at one time cost about 2500), but we are thankful that we sought out the right information and the right vet for our issue.
Each case is different of course and I'm sure a heat cycle doesn't always self correct an inversion, but I feel it's good to know ALL the possible options and getting second opinions and finding vet experienced with the specific issue to be the best approach to making your own fully informed decision.
I am very pro-spay/neuter (I have only had one set of puppies ever and it was because the dog was pregnant when I rescued her and we kept the 2 puppies that lived and all of them got fixed), but I feel there ARE times that a vet should advise or inform (responsible pet owners) of all options and risks, not just narrowly advise into early spay/neuter 100% of the time.
But mostly wanted to just share a different experience, if nothing else, to get more out there about recessed vulva in dogs and treatment options. The more I talked to people the more I think it's not that 'uncommon' after all. And now I will always check those parts (and advise others to do so too), not because I wouldn't take a dog just for that reason, but to inform the breeder/owner/seller/shelter of it and also to begin taking the appropriate steps to address and prevent any current or future health problems.
Add a comment to Sunny's experience
Was this experience helpful?
Deeohgee
GSD
8 Years
0 found helpful
Has Symptoms
Constantly dirty around vulva
My dog has a recessed vulva and is constantly dirty (black, greasy filth) around her vulva and up her belly. NOTHING I have tried will remove that dirt or help keep her clean. Shampoos, baby oil, nothing. Not even using baby wipes after she pees. What can I use to clean her up that won't irritate the area?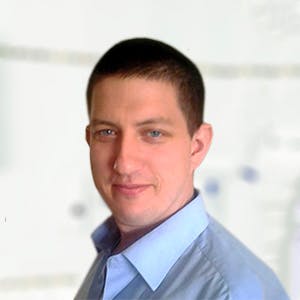 3320
Recommendations
If Deeohgee has a recessed vulva, you should consider having surgical correction done which may help with many related issues; however in cases where I've needed to clean engine oil off of animals in the past (including dogs), Swarfega hand cleaner works really well. Some animals may be a little sensitive to Swarfega, but it is normally the toy breed dogs I've seen trouble with. Once you've rinsed off the Swarfega, ensure that you bath the area again with a regular dog shampoo. Regards Dr Callum Turner DVM
Add a comment to Deeohgee's experience
Was this experience helpful?
Gypsy
German Shepherd
8 Years
0 found helpful
Has Symptoms
Smelly discharge and odor
My 8 yr old female GSD is having constant UTIs, and is being treated now for a resessed vulva, taking 200 mg of cefpodoxime once every 24 hrs. She's been taking this for 7 days with another 7 to go. The symptoms haven't seemed to improve much, if any. She still has rawness around her vaginal opening and somewhat of an odor, that has decreased only slightly. Could this be the result of getting her spayed to early in life. And before ever going into her 1st heat? Im surprised my vet, at the time didn't explain this to me. Anyhow, at this point, if the next 7 days of medication doesn't show a drastic improvement....is surgery my only other option? She was prescribed a different medication last time she had a UTI flare up and she had been doing great for about 2 yrs. I just don't recall what the meds were now. Thank you for any information you can offer.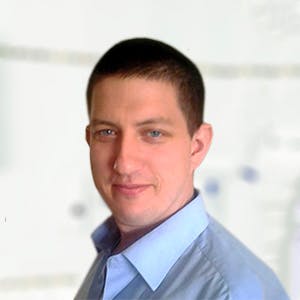 3320
Recommendations
Early spaying predisposes a dog to this condition (although some sources contradict this); however it would be in Gypsy's best interest to have the surgery to help prevent any future urinary tract infections. See how this round of treatment goes, but I would recommend surgery regardless. Regards Dr Callum Turner DVM
Add a comment to Gypsy's experience
Was this experience helpful?
Mocha
silver lab
18 Weeks
0 found helpful
hi, Our dog Mocha,a silver lab, had surgery at 8 weeks to repair her vulva. She was spayed at 15 weeks. We've had her for a month--we got her teh day after she was spayed. Now she is mostly house trained except she is leaking pee quite a bit. She won't (usually) squat and pee in the house, but every time she sits and scratches, there is a puddle around her on the floor. Is there a surgery to correct this?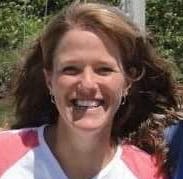 1611
Recommendations
There are many causes for that behavior, including a urinary tract infection, ectopic ureters, or urinary incontinence. Since she was spayed so recently, it is unlikely urinary incontinence, and it would be a good idea to have her examined by your veterinarian and have a urine sample analyzed to try and determine the cause, so that a treatment and solution can be found. I hope that everything goes well for her.
Can you breed a dog that had this issue as a pup but has been fine since then?
Add a comment to Mocha's experience
Was this experience helpful?
Holly
Goldendoodle
7.5 weeks
1 found helpful
we are suppose to collect our goldendoodle puppy next week. the breeder just contacted me to say she has a partially recessed vulva and that they will not spay her and suggested after her first heat. i do not want to inherit a financial burden and this dog is $3000. can you give me any insight to help me make a decision to accept this dog or not? there are no other health issues or concerns.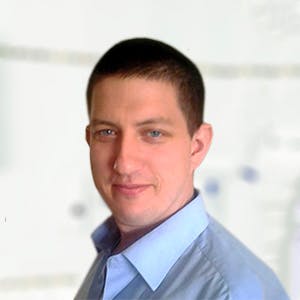 3320
Recommendations
The decision to purchase this puppy is yours, however surgical correction of the recessed vulva would be the treatment of choice but may cost around $2,000 to $3,000 to correct so this would need to be planned for and considered before you go through with the purchase. Surgical correction is generally curative and if she is otherwise healthy there are no reasons not to purchase this puppy, but the decision is yours. Regards Dr Callum Turner DVM www.acvs.org/small-animal/vulvar-fold-dermatitis www.embracepetinsurance.com/health/hypoplastic-(recessed)-vulva
Add a comment to Holly's experience
Was this experience helpful?
Remy
Goldendoodle
6 Months
0 found helpful
Has Symptoms
Scooting his hind end along the ground
My 6 month old golden doodle was just diagnosed with hypoplastic vulva. She's supposed to be spayed next week. From what I read, this condition has a better chance at correcting itself if she goes through one heat cycle before being spayed. Is this true?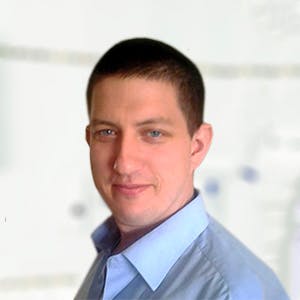 3320
Recommendations
There is some debate whether or not allowing a dog to pass through the first heat in cases of hypoplastic vulva; there is debate but there is no concrete reputable source to say yes or no. I would recommend allowing Remy to pass through a heat cycle just to see if there is any change or not before deciding to spay. If there is no improvement after the first heat cycle, vulvoplasty may be required depending on the severity. Regards Dr Callum Turner DVM
Add a comment to Remy's experience
Was this experience helpful?