What is Lumbosacral Disease?
Lumbosacral disease is also known as cauda equina syndrome. The lower spine is the area that is most affected. The average age of onset is 7 years, and the condition is seen most often in large breed dogs, particularly the German Shepherd. Lumbosacral disease can be acquired or congenital. Back pain evolves to a compression of the nerves, progressing to loss of neurological function.
This condition is most often of a degenerative nature; however, many canines can improve with medical management (medication and change in activity) while others will require surgical intervention. Early diagnosis and treatment is beneficial and may prevent painful progression of the condition.
Lumbosacral disease is a condition that adversely impacts the nerves that are connected to a dog's spinal cord, resulting in disease of the L7-S1 junction. Lumbosacral disease will result in changes to the intervertebral discs and the spacing found there. Back pain and lack of mobility in canines must always be evaluated by a veterinarian.
Book First Walk Free!
Symptoms of Lumbosacral Disease in Dogs
When the spine is abnormally unstable, movement can be difficult and painful. Other signs of the disease include:
Worn nails
Limited movement
Lameness
Difficulty squatting
Staggering
Low tail position
Reluctance to wag the tail
Licking of the genital area
Self mutilation
Fecal incontinence
Urinary incontinence
Reluctance to participate in activity
Causes of Lumbosacral Disease in Dogs
May present as arthritis or hip dysplasia which must be ruled out
Ligaments may thicken
Disc protrusion or herniation may be present
Trauma to the spine can be a factor
Male canines are more affected
Working dogs are most prone
Neoplasia can cause the disease
Discospondylitis may be concurrent
Diagnosis of Lumbosacral Disease in Dogs
The veterinarian may commence the diagnosis with the intention of ruling out conditions that may present the same such as hip dysplasia, muscle injury, cancer, or a fracture of the spine. Imaging tools such as an x-ray can provide needed information. Along with x-rays, details can be fine tuned with the use of a CT scan and MRI.
A physical examination may be considered; however, it depends on the amount of pain your dog is experiencing. Lack of reflexes and muscle atrophy are just two of the clinical signs that may be seen. In many cases, the physical palpation of the limbs is avoided in order to not cause your pet more pain.
Treatment of Lumbosacral Disease in Dogs
Medical Management
The veterinarian will prescribe anti-inflammatories. He will advise on a modification of exercise such as leash walking only and the avoidance of stairs. Weight reduction, if required, is very important in the healing process. The veterinarian can provide advice on the modification of your pet's present diet and can recommend a food that will promote good bone health and immunity bolstering. In addition, the suggestion may be to try an epidural infusion of methylprednisolone which has been shown to be successful in mild to moderate cases, with relief provided for up to one year.
Surgery
The emphasis will be on the removal of the compressed disc, decompression of the nerves, and the stabilization of disc space. This is called a dorsal laminectomy which can be extensive and involves stabilizing the disc space with screws. The outcome is positive and should be considered as an alternative to the medical management if need be.
Other Management
Whether postoperative or as part of medical management, your veterinarian may recommend other treatments such as hydrotherapy (underwater treadmill)|, laser therapy or acupuncture.
Recovery of Lumbosacral Disease in Dogs
The outlook for dogs with this condition is good if the treatment was obtained before neurological effects were evident. It should be noted that canines who were experiencing urinary or fecal incontinence may still have the incontinence after the surgery or concurrent with the medical management. This complication is rarely reversed. However, pain and lack of mobility will be reduced or eliminated. The recovery time may take a few months; during this period, exercise will be limited and additional therapies (swimming, underwater treadmill) will be beneficial.
Lumbosacral Disease Questions and Advice from Veterinary Professionals
Aree
Labrador Retriever
2 Years
0 found helpful
Has Symptoms
Yelps wimpers hides pants sleeps
Medication Used
Methocarbamol, gabapentin
My 2 year old British lab was just diagnosed with Lumbar Sacral Disease. She's two..... I'm looking for advice or a referral to a specialist who sees this type of disease in young healthy dogs. Everything else is perfect -hips joints etc. I will do surgery if an option but want a specialist / surgeon to see her that does this type of work.
Add a comment to Aree's experience
Was this experience helpful?
Gemma
Labrador Retriever
4 Years
0 found helpful
My lab has been diagnosed with Lumbar sacral but this was only from an x ray.also spinal spondylosis. Beenon rimadyl and reduced exercise since February. She only goes lame/stiff at night for around 7 seconds. The surgeon introduced gapabentin a week ago with no difference so stopped them and put her back on tumeric even though he doesnt agree. We were using a canine ostopath who was helping her no end but again that was stopped. Ive gone for a second opinion. I need an accurat4e diagnosis which at the moment im not getting. She loves to swim and again is not allowed, but went into a lake for around 3 minutes 2 days ago on the lead and then stiff in both back legs and her lumbar area. She is also compensating her weight. Gemma is frustrated as she loves to walk and run and we are frustrated with the not knowing
Add a comment to Gemma's experience
Was this experience helpful?
Kayuh
Siberian Husky
9 Years
0 found helpful
Has Symptoms
incontonence, painful tail,
incontonence, painful tail/hind,
My 9 year old large husky (100lbs) was diagnosed last week with this, after about three weeks of decline and a couple of visits to the vet they think they found the root of it, he spent a morning wimpering and yelping in pain and took him to the emergency vet. He has been put on gabapentin, after a couple of rough days getting used to the meds he seems to be doing better pain wise. However if I touch his tail or hind he yelps, he now cannot get into the truck, not sure of this is medical or side affects of the pills, he is pooping better but seems to go in his sleep or while laying there once in awhile. He is still able out get out for short walks, nothing like we used to go for, even up to three weeks ago we were doing 5-6 KM hikes. I have another meeting with the vet next week but am curious if there is any chance he gets better or gets back to his old active self. His behavior has changed and am worried that it came on so quickly that he will just keep deteriorating.
Our boy Kaiser has similar issues. He's been on gabapentin for more than a year. Gets hydrotherapy although he no longer walks, only soaks. Gets laser therapy and still goes for a short daily walk on a leash. He has issues getting up, and the incontinence is getting worse. No stairs at all. I've been told surgery is out of the question and that he will simply decline until it's no longer tolerable. So sad as he is the most mild mannered dog we have ever had. Friendly, obedient and a joy to have around.
Add a comment to Kayuh's experience
Was this experience helpful?
Tiger
Pit bull boxer
10 Years
1 found helpful
Has Symptoms
Has a hard time getting up.
My dog Tiger, pit/boxer mix, age 10 and 102 pounds was diagnosed with Lumbosacral disease last week. He is on pain meds, but soon will be out. The medication cost us $67.70, which I believe is to high. What over the counter medication would you suggest?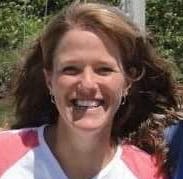 1611
Recommendations
I would not recommend any OTC medication for Tiger, as many of them are not tolerated well by dogs, and some are toxic. You can talk with your veterinarian about finding a less expensive alternative, as some prescriptions for dogs are available in human pharmacies and may be less expensive, but I would not give anything OTC.
Add a comment to Tiger's experience
Was this experience helpful?
Deco
Great Dane
7 Years
1 found helpful
I have a 7 year old Great Dane, 72kg, normally active and intact male. He started to limp on his left back leg and struggle to go up stairs, taking his time to do so. Was put on Loxicom initially but after no improvement after 3 weeks, had xrays and was diagnosed with lumbosacral disease and a little spondolytis. Since the xray 3 days ago, he has lost all movement in his tail - it just hangs and gets in the way when he poos. I have noticed that he doesn't fully evacuate all poo either and there is usually a little bit left over, which drops after he has walked away. Vet said surgery not an option (breed, age and size) and to stay on Loxicom for life. To add gabapenthen if he seems to have nerve pain. The issue with his tail, i have been told to monitor and if no improvement in the next few days, he will consider other options.

I wonder how quickly he is likely to deteriorate, if there is always the same pattern (ie, gait gets worse, then starts to drag feet, then urinary and faecal incontinence, then loss of movement), or if this varies for all dogs. Also does spondolytis always go hand in hand with LS or is this an added complication which will result in him being treated in another way?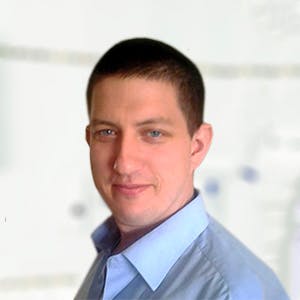 3320
Recommendations
Spondylitis is an inflammation of the vertebra which is commonly seen in spinal conditions; however we normally see spondylosis in lumbosacral disease. There are different treatment options available but generally treatment is centered around controlling inflammation and managing symptoms; surgical intervention is suitable in some cases but down to Veterinarian's determination whether it would benefit or not. There is no set time frame for deterioration, appropriate management (rest, anti inflammatories, weight reduction etc…) will help. Regards Dr Callum Turner DVM
Add a comment to Deco's experience
Was this experience helpful?
Jack
American Bulldog
9 Years
0 found helpful
My 9 year old male American Bulldog was just diagnosed via X-ray. The vertebrae almost seem fused together as the disc has been obliterated. He's on Duramax, Tramadol and Gabapentin. His back legs seem very weak- though he can still walk, he's not as steady as he used to be. The vet doesn't seem to think surgery would do anything for him. He seems doomed to getting a wheelchair and losing the ability to control his bladder, etc. I'm heartbroken. Is there really nothing I can do to help my sweet boy?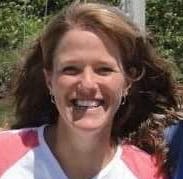 1611
Recommendations
Without seeing Jack, or his x-rays, I can't comment on the prognosis for his problem, but many dogs do benefit from physical therapy to keep what muscle mass exists strong. He may benefit from laser therapy and acupuncture as well, if those things are available in your area. Since your veterinarian has been working with him, it would be best to follow up to see if any of these treatments would help him at all.
Add a comment to Jack's experience
Was this experience helpful?
Jackson
Border Collie Bull Staffy
12 Years
0 found helpful
My 12 year border collie/lab mix has been diagnosed with LS disease. He is on pain meds and an antibiotic. Regular vet said caused by bacterial infection so gave antibiotics. Emergency room sent us home with pain meds. He had no use of rear legs.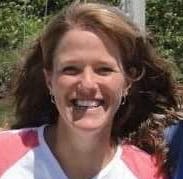 1611
Recommendations
Thank you for your email. I'm not sure what your question is? Your veterinarian seems to be taking care of Jackson, and he is on appropriate medications. I hope that he recovers well.
Add a comment to Jackson's experience
Was this experience helpful?
Skye
Labrador Retriever
5 Years
1 found helpful
Has Symptoms
Struggling to go up steps
Pain on extension of left hip
My 5 year old Labrador Retriever has just been diagnosed with "Suspected Lumbosacral Disease' (MRI). She had an epidural steroid injection which we hope will improve her pain. However, given that she is a relatively young dog should we consider surgical intervention now in order to remove the issue and prevent further degeneration before neurological effects become evident? We are very active and spend our holidays in the mountains. We also have a fit 7 year Lab so want to get our younger girl sorted.
Thanks in advance for your advice.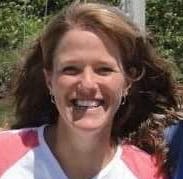 1611
Recommendations
Thank you for your email. If your surgeon suspects that they will be able to prevent further problems by doing the surgery, she is a young active dog, and that would be great to not have this progressive disease affect her life. Your veterinarian can talk to you more about risks and benefits based on her health history, but it seems a good idea if possible.
Add a comment to Skye's experience
Was this experience helpful?
Hiccup
Labrador
7 Years
0 found helpful
Has Symptoms
stiffness of hind quarters.
Hello, My 7 year old lab-german shepherd cross has become slow to get up and limps with his back legs. The severity of the symptoms really vary and some morning his is really chirpy, others quite withdrawn. Occasionally he whimpers when lying down. He has been diagnosed with lumbosacral disease and prescribed Onsior. Combined with reduced exercise this has had some effect but I'm told by other dog owners that metacam is really effective. I do not know what the difference is between the two, and why Onsior would be the initial choice. Can you help?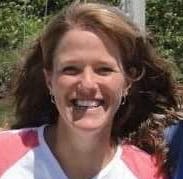 1611
Recommendations
Thank you for your email. I'm sorry that Hiccup is having these problems. Your veterinarian probably prescribed Onsior because that is an NSAID that they use and are comfortable with. Meloxicam is another NSAID, and is the same type of drug. Some dogs react better to one type of NSAID than another, and if you feel that Hiccup is still painful on the Onsior, it would be a good idea to call your veterinarian, let them know that he is still having pain, and see if they want to try a different NSAID, or add another pain medication to the Onsior - either option may help.
Add a comment to Hiccup's experience
Was this experience helpful?
Bill
Labrador Retriever
13 Years
0 found helpful
My 12 and half yr old labrador (soon to be 13) suffered the sudden onset of ataxia after jumping out of a car. He had some mild/occasional left hind dragging before this) His condition worsened over the next 48hours and then showed some signs of improvement. I followed all vetinary advice and he began water treadmill therapy- but to cut a long story short, over the past 6months, he has gradually lost the ability to stand/sit/ or place his back legs when walking. He is not paralysed and still moves his legs from the hips and knees but not enough for any foot placement. He twitches his back legs when sleeping also and has proprioreceptive reflexes to tickle/touch etc. He can still wag his tail.
Currently we have stopped the treadmill work, as I don't want to make him work so hard when there seems to be little or no chance of hind leg function returning. He has laser and acupuncture twice a week. His bladder function is very good but he is not aware of bowel movements any more.
My question is this... my dog LOVES swimming, but I am hearing very mixed messages re the benefits or even harm that swimming could bring. Some say the position of the dog's body when swimming could add to the the compression on the limbo sacral region- others say it's an appropriate and good way to enable the muscles to continue working. As my dog loves it so much, and it would provide freedom of movement for him, I would like to know definitively whether this exercise (hydrotherapy in a warm pool) needs to be avoided or not. My dog has a 'walk in wheel's wheelchair and I have built him a 'chariot'/buggy, so he can still enjoy walks and sniffs. Obviously walking on only two legs puts a lot of strain on the front too- and I have a canine therapist starting with him in the next few weeks.
It is absolutely heartbreaking but on the plus side, he is pain free and jolly. He has never shown any outward signs of pain even since the initial trauma.
I look forward to hearing from you.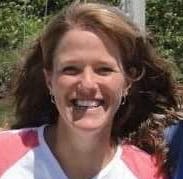 1611
Recommendations
Thank you for your email. I'm sorry that is happening to Bill, I am sure he is a lovely dog. Swimming typically is a great form of physical therapy, as it does let the muscles work without weight bearing. In some cases of spinal disease, it is contra-indicated, unfortunately. He may be able to enjoy the pool as a walking exercise where you can support him while he walks, and once you start working with the canine therapist, they will be able to direct you more as to whether swimming will be beneficial for him, as they can examine him and see where his limitations are. Your veterinarian may also be able to give you guidance, especially if he has had an MRI and the location of the lesion is known. I hope that he improves with physical therapy - you are doing a wonderful job for him.
Add a comment to Bill's experience
Was this experience helpful?