What are Hearing Loss?
Deafness refers to temporary, partial or total loss of hearing in one or both ears. Deafness may be a result of heredity, birth defects, infection, trauma, blocked ear canal or old age. Certain breeds of dogs and white or merle-coated animals are predisposed to congenital deafness. Congenital and geriatric deafness and deafness due to trauma is often permanent and not treatable. Acquired deafness (due to infection or blocked ear canal) can often be temporary and treatable.
Deafness in dogs can either be a temporary partial or total loss of hearing—due to a wax build-up in the ear canals—or permanent hearing loss due to a host of causes such as severe, untreated ear infections, congenital defects, old age and injuries. One or both ears may be affected. A veterinarian can initially examine your dog's ear canal for wax accumulation, infections, inflammation, injury or foreign object.
Book First Walk Free!
Symptoms of Hearing Loss in Dogs
Symptoms of deafness include little or no response to sound:
No response to squeaking toys
No response to clapping
No response to snapping fingers behind the head
No response to doorbells, loud noises
No response when called by name
No response when you enter the room
No response to other dogs barking
Difficult to wake
Startled when woken
Excessive barking
Types
Deafness is either congenital or acquired:
Congenital: Animal is born deaf due to genetic inheritance or birth defects in the development of the ear or nervous system involved with hearing.
Acquired: Animal is born with normal hearing and develops deafness through trauma, infection, blockage of the ear canal or geriatric nerve degeneration.
Deafness may be conductive or sensorineural:
Conductive: Sounds cannot be conducted from the outside to the nerves in the inner ear.
Sensorineural: Nerve receptors cannot transmit sound signals from the ear to the brain or brain centers responsible for hearing cannot interpret the auditory data.
Causes of Hearing Loss in Dogs
Causes of Congenital Deafness
Birth defects of the ear or nervous system may result from genetic inheritance or abnormal anatomic development.
Certain dog breeds and coat colors carry a high degree of inherited deafness. White head and ears and merle coats have been associated with deafness.
Causes of Acquired Deafness
Old age (natural geriatric nerve degeneration)
Repeated exposure to loud noises (gunfire, stereo equipment)
Foreign object blockage (includes wax buildup, inner ear hairs, grass, other objects, fluids)
Injury (includes trauma to the ear canal or ear drum, head trauma causing injury to brain)
Infection (outer, middle or inner ear bacterial or yeast infection)
Inflammation (swelling of the ear or Eustachian tube)
Tumors (of the ear or Eustachian tube)
Heavy metals (exposure to mercury, arsenic or lead can lead to hearing loss)
Drug toxicity (certain drugs can lead to deafness if used incorrectly or as a side effect including furosemide, cisplatin, chlorhexidine, ethanol, aminoglycosides, erythromycin, chloramphenicol, ethanol chlorhexidine, furosemide, cisplatin)
Diagnosis of Hearing Loss in Dogs
If you suspect your dog is experiencing hearing loss, you can test your dog's hearing by clapping loudly or rattling a can of coins and noting his response. Partial hearing loss or deafness in one ear only may be can be difficult to identify. Try testing with softer sounds like snapping your fingers close to one ear or the other to look for a response.
At the veterinary clinic, the veterinarian will conduct a history and physical examination to measure hearing loss and determine any possible causes. Hearing tests may be used to diagnose hearing loss. Examination of the ear canal will detect wax accumulation, hair overgrowth, any foreign object blockage, infection, inflammation or injury and ear drum state.
If the veterinarian suspects an ear infection, ear swabs and cultures may be done to diagnose the infecting agent and determine the proper mode of treatment. In some instances, a brainstem auditory evoked response (BAER) test will be conducted to measure the brain's response to auditory stimuli. Radiographs may be used to determine possible causes of deafness.
Treatment of Hearing Loss in Dogs
Permanent Deafness
Congenital deafness and geriatric deafness are not normally treatable. Surgery may attempt to correct hearing if the defect is in the middle or outer ear or involves inner ear inflammation, however most congenital defects involve delicate inner ear mechanics or nervous system defects. Drug toxicity, heavy metal exposure and exposure to loud noises often cause permanent damage.
Hearing Aids
Hearing aids and cochlear implants are becoming available for dogs, however they are currently still costly and somewhat impractical. The devices work similar to human devices, but animals do not respond well to the device's presence on the body and may not tolerate it.
Foreign Body Removal
In the case of a foreign body, treatment may involve removing the blocking object, cleaning wax out of the ears, or plucking overgrown ear hair. The veterinarian will examine the ear canal for injury and normally do a thorough ear cleaning.
Treatment for Infection
The veterinarian may prescribe an ear flush and topical ointment to be used daily for 2-3 weeks along with oral antibiotics depending on severity. Pain and irritation respond well to topical provided by the veterinarian and can make the pet more comfortable quickly. A longer acting wax-based medication may be inserted into the ears at the clinic if ear washing daily at home is not feasible.
Tumors of the Ear
Surgery may be performed on tumors growing in the ear to free up the ear canal for sound conduction.
Recovery of Hearing Loss in Dogs
In cases of medical or surgical treatments, weekly follow up appointments will monitor healing and recovery. Ear infections should clear within 2-3 weeks of treatment depending on severity.
Deaf animals (whether the hearing loss is permanent or temporary) require special care. It is important to monitor pets as much as possible to avoid possible injury. Deaf pets should never be let outdoors without a fence or leash. They cannot hear when you call and cannot hear approaching vehicles.
Train your pet to understand hand signals rather than using verbal commands. Instead of calling, stomp on the ground to get a hearing impaired pet's attention. Prevent startling the pet by letting him know when you're around with a pat on the head. Deaf pets are prone getting lost so microchipping and collars with ID tags that identify the pet as deaf and provide contact information are a good idea.
Hearing Loss Questions and Advice from Veterinary Professionals
Hadley
minature schnauzer
11 Years
0 found helpful
My dog a minature schnauzer is 11 years old and has quite quickly lost his hearing, or certain levels of noise. But we have found that now when in the car he pants and becomes extremely agitated. Any advice would be welcome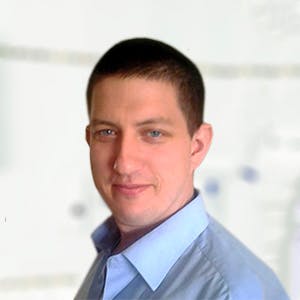 1811
Recommendations
A sudden loss of hearing in dogs is rare, normally dogs adapt well to gradual loss in hearing until one day it suddenly looks like they lost their hearing overnight; the agitation in the car may be due to a lack of hearing making him uncomfortable in the car. You should have your Veterinarian give a thorough examination to check the ears to look out any any possible cause of a loss of hearing; cannot really recommend any more than that. Regards Dr Callum Turner DVM
Add a comment to Hadley's experience
Was this experience helpful?
lilly
wheaton Terrier
11 Years
0 found helpful
My dog went deaf soon after a dose of Claro Otic. She started tipping and vomited shortly after and then stopped eating and drinking. I went back the next day and the Dr. said it was likely due to the ear infection and fluid in her ear. The next day she was completely deaf and I had him take the drops out. after looking at the ingredients of the medication, I was appalled to see Propylene Glycol and several other ingredients that shocked me. I am heartbroken and wonder if there is any way to tell if she will recover her hearing? Why are these products being used?

Thank you,

Holly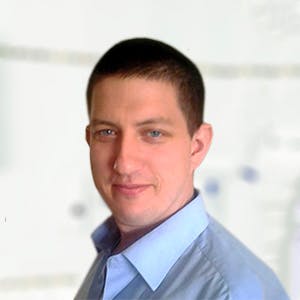 1811
Recommendations
I am not aware of a connection with hearing loss and Claro Otic, hearing loss is more common with the use of products containing gentamicin; there are many different types of ingredients in medications which may only be used in small quantities or acceptable limits (even tap water has acceptable limits for poisons). If you have concerns about the use of a product prescribed by your Veterinarian, ask for an alternative treatment. Regards Dr Callum Turner DVM https://bayer.cvpservice.com/product/view/basic/1040169?e=LSdew7K4HnVeeL2EuzyjnfL5DhrACqQQ
Add a comment to lilly's experience
Was this experience helpful?
taquila
Chihuahua
4 Years
0 found helpful
hi there i have a 4 year old chihuahua i adofted from cyprus and retund to uk with her she was stone deaf when i got her shes merle black and white 1 blue eye 1 brown she seem to here 1 of our other dogs bark and responds by barking back some times it seems like her hearing is very slight can this improve or is it my imagination shes mabe picking up on vibrations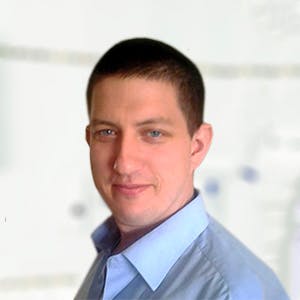 1811
Recommendations
There are various causes of deafness in dogs, but there is a correlation between blue eyes in dogs and deafness; I cannot comment on why Taquila may be hearing one dog and nothing else, but her deafness isn't a surprise especially from a genetic point of view. Regards Dr Callum Turner DVM
www.lsu.edu/deafness/genetics.htm (fourth paragraph)
Add a comment to taquila's experience
Was this experience helpful?
Stripes
Mixed
13 Years
0 found helpful
I have a 13 year old pitbull mix in excellent health. However, he had an ear infection that wouldn't go away so the doctor decided to use an antibiotic mixed with wax and put it in his ears the infection went away however, my dog is now at least 90% deaf. His hearing was fine before this treatment even though having an ear infection! Can something like this be reversed? Is there any forms of treatment for this? Or now is my best friend deaf?!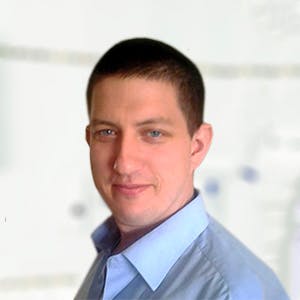 1811
Recommendations
Hearing loss when using an antibiotic called gentamicin is a common occurrence and is temporary in many cases, gentamicin is still used because it is effective at treating ear infections; after the treatment has ended, hearing will improve generally over time. I would give it some time after stopping treatment, but if the hearing loss continues I would return to your Veterinarian for another examination. Regards Dr Callum Turner DVM
Add a comment to Stripes's experience
Was this experience helpful?
Sassy
Boston Terrier
13 Years
1 found helpful
At the time my Boston Terrier Was 13 years old when the vet said she needed a tooth pulled. She is now 15. It cost over $350.00 to remove the tooth during this procedure and an overnight stay. I thought that was quite a high cost and since I've had her since she was 5 months old so I went ahead with out a second opinion. Within a week she was completely deaf. I called the vet and was told her age and the medicine was probably the reason. I am so mad because her quality of life had really been affected. What can I do. I looked over my bills from this certain veterinarian business and it seems I've been overcharged each time. There are procedures that have been done when she just went for shits that they did and when I went to pay it was twice As what it should have been. Once I had her leg checked because she was limping and the vet checked her bottom showing me how to keep her from being constipated and was charged $25.00 for 10 seconds to show me how to use a finger to open her behind up to poop better. I didn't ask her to do that and it wasn't the reason we were there. After I called and asked about the surgery and her going deaf they wouldn't give me a good reason why her deafness may have happened and basically dismissed me after a sometimes things just happen answer. Please can you give me a medical reason this could have happened. I wasn't told the surgery (the tooth was in the far back of her jaw that was pulled) may have this end result. Also I asked how long it took and the attendant told me about 10 min. WOW. EXPENSIVE 10 min. And had to stay overnight too. Please let me know what you think. Thank you. Sincerely Lisa Thorne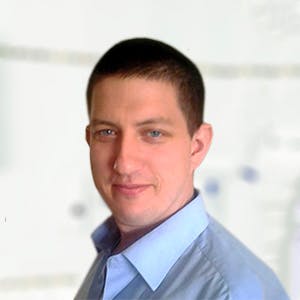 1811
Recommendations
Firstly, if you believe you have been overcharged and your Veterinarian has billed you inappropriately, check the AVMA (American Veterinary Medical Association) link below about making a complaint if you wish to do so. Loss of hearing may occur for a few different reasons in dogs and is usually due to a long term gradual deafness (dogs are great at compensating for deafness) leading to a day when there is complete hearing loss; other causes may be due to medication (gentamicin is known to cause deafness for example) and anaesthesia during dental or ear cleaning (see NCBI and LSU links below). Regards Dr Callum Turner DVM
www.avma.org/public/YourVet/Pages/Complaints-against-Veterinarians.aspx
www.ncbi.nlm.nih.gov/pubmed/20636566
www.lsu.edu/deafness/Sudden.htm
Thank you for answering my question. I still wonder after reading the other questions here as to why some of these medications are still being given knowing the animal usually goes deaf and the owners area not being told it causes deafness most of the Time. Thank you for answering quickly. God bless.
Add a comment to Sassy's experience
Was this experience helpful?
Muffin
Maltese
5 Years
1 found helpful
Over the past few months I have noticed that my dog has not be responding normally to calls and noises. When I walk in the door she no longer perks her head up and I can often sneak up on her now, something which has never happened in the past. I went to my local vet and the description he gave was something like "she magically went death, even though she is healthy in every other way". My dog has had ear infections in the past, but nothing recently so I do not understand how this could have happened. Could it be the ear infections or the medicine I have given her for them (Mometamax)? My vet also said that the ear drum had no damage and he did not mention anything about ear wax build up being a problem. If you have any insight I would greatly appreciate it, my dog is very young still so I am confused on how this could have happened.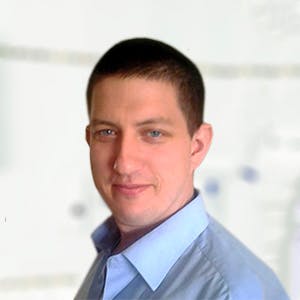 1811
Recommendations
Mometamax contains gentamicin which has been linked to temporary deafness in dogs which usually resolves two to three weeks after the end of treatment. Other causes include tumours, poisoning, foreign bodies, stroke, repeated exposure to loud noises or infections. A more comprehensive examination maybe required with blood tests and an MRI; there are more comprehensive tests which maybe conducted by a Specialist. If the deafness isn't treatable, there are vibrating devices which maybe attached to the collar to help attract attention whilst outside. Regards Dr Callum Turner DVM
Has your dog regained hearing yet?
Add a comment to Muffin's experience
Was this experience helpful?
BUSTER
Lhasa Apso
11yrs
1 found helpful
What would cause fluid to build up in my 11 yr Lhasa Apsos ears would that cause deafness and how or if there's anything I could do to get rid of it the vet said they could not see down the ear canal due to hair having to be plucked I had the hair removed today but was just wondering what would cause the fluid build up to begin with and now is there a chance the fluid maybe dry up on its own since the hair is plucked now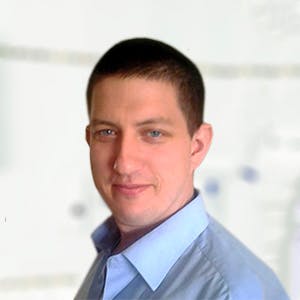 1811
Recommendations
The most likely cause of fluid in the ears would be due to infection which wouldn't be surprising if it was hairy and moist in there giving a perfect environment for the growth of pathogens. Using a good ear cleaner (Epi-Otic) and following the instructions on the bottle would be a good start to break up any wax and debris that may be sitting in the ear canal; once the ear canal is clean your Veterinarian would be able to take a better look inside. Regards Dr Callum Turner DVM
I HAVE A 6 MONTH OLD CHIHUAQUA WHO WAS HEARING GOOD WHEN I GAVE HIM TO ITS KNEW OWNER NOW I AM FINDING OUT THAT HE CANNOT HEAR FROM THE OWNER, WHAT SHOULD I DO WHEN I GET HIM BACK.
Thank you very much... I really appreciate that
Add a comment to BUSTER's experience
Was this experience helpful?
Chella
Boston Terrier
11 Years
1 found helpful
My Boston Terrier is 11 and she was not feeling well and seemed to be a little hard of hearing, so took her to vet. Doc said ears look fine but she has teeth needing to be extracted. 2 days later, 13 teeth removed, ears were cleaned and the out some kind of antibiotic ointment in just in case ears were irritated. (?) Took her home and she slept a lot for the next 3 days, I figured from antibiotics and pain med. Then I became aware she is completely deaf!!! I feel like she thinks I did this to her and well, I guess I did. We went back to vet, he confirms she's deaf and days this is not suppose to happen! He thinks the ointment is blocking something and says it will dry up and she SHOULD be fine. My but is screaming at me to do something! It's been 10 days since my poor BT had tooth surgery and she also won't eat her can food that she loves! Well she will but only a little at a time. Help her please!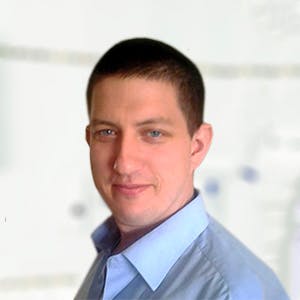 1811
Recommendations
After ear cleaning, some dogs may be left with temporary deafness which would normally resolve itself given time; also some drugs may also cause deafness in dogs after administration. In cases like this, it is a case of wait and see which I know doesn't give you much comfort, but we need to see what happens once the cleaning fluid or medication has dried or left the body. Whilst this is a distressing time, the best thing to do is to continue to give Chella lots of love and support and to give positive reinforcement when she eats to encourage her to eat more; mixing her canned food with a little water to make it softer may help her to consume it after the dental surgery. Regards Dr Callum Turner DVM
Add a comment to Chella's experience
Was this experience helpful?
Lulu
Shi Shu
13 Years
2 found helpful
MY Lulu is a Shi Shu and 13 years old 10/25/16 yesterday ! In the last 2 weeks she is not able to hear me unless I do a high whistle. She watches my face when I'm talking to her but doesn't seem to understand like she did . I'm doing hand signals for her to come! We just had a check up 4 months ago everything seem fine. Can you help ?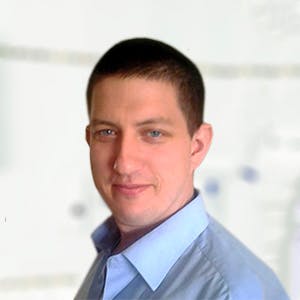 1811
Recommendations
Age related hearing loss in older dogs may seem sudden but is usually gradual but compensatory mechanisms usually mean that gradual deafness isn't seen and appears sudden. Other causes of deafness are trauma, infection, tumours or poisoning. An examination of Lulu's ears by her Veterinarian and a few tests may confirm age related deafness. Regards Dr Callum Turner DVM
Add a comment to Lulu's experience
Was this experience helpful?
Mazee
Chihuahua
12 Years
1 found helpful
Very healthy: energy and appetite are both normal. I took him to a NEW vet for a regular check up, nail trim, and ear cleaning. The doctor is actually one of the practice owners. Blood panel is normal and no temperature/fever. I walked out satisfied that I had found my new doctor. But 3hrs later my dog was completely deaf! He did have a lot of wax buildup (black in right ear) so the vet put some Malotic cream in both ears "for good measure". "I use it in my own dogs and have used it for years. It will just keep everything clean and prevent yeast." Called and went back the next day after reading online that Malotic can do this in rare cases. Hearing may or may not come back! Next he was prescribed a low-dose antibiotic in case he has some inner ear infection. He only had the one application of the Malotic which was 3 days ago and still can't hear and now he is tilting his head to the side a little bit. Doctor made a few calls and said a few sorries and told me to sit- wait-and-see.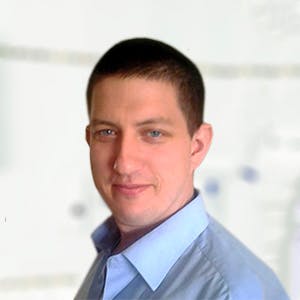 1811
Recommendations
Unfortunately, this is a case of 'wait and see'. One of the active ingredients of MalOtic is Gentamicin which may cause loss of hearing and dysfunction of the vestibular system (balance) after administration; once side effects of a drug have presented, withdrawal of treatment and stabilization of the patient (if required in emergencies) followed by waiting to see if the effects of the drug wear off with time. I know that this is a distressing time for you, but in cases of side effects of medications it is best to wait it out (as long as it isn't an emergency) before attempting to give any further treatment for the side effect. Regards Dr Callum Turner DVM
I'm experiencing the same thing with my 10-year-old yorkie. He had excellent hearing up until last Monday when he was given his first dose of Motazol which contains Gentamicin. I noticed the next day that he was completely deaf but I continued to give him the medicine as prescribed for 2 more days before discontinuing it (after doing some research online). He can't hear ANYTHING. It makes me very sad. I hope this is just temporary. Do dogs often regain their hearing following Gentamicin induced deafness?
Did Mazee's hearing ever improve? What about the Yorkie? My Dog went deaf after being given just 3 doses of Maxi-Octic drops "to prevent infection" after having a hematoma drained from the floppy part of his ear 3 weeks ago. He heard perfectly after surgery. 5 days later we were told start the drops. That's when we noticed the problem. Our family is devastated. Vet said it can be from anesthesia and may improve. He never had anesthesia issues. It hasn't improved. It's SO sad to know this was preventable. We blame the vet, and ourselves for trusting the vet & the drops.😪 Wish we would have been forewarned about the risk.
Add a comment to Mazee's experience
Was this experience helpful?
Daisy
Border Collie
6 Months
1 found helpful
My 6 & 1/2 month old border collie seems to be experiencing deafness in both ears after being around a few guns that were fired. Is there a way that the loudness from the gunshot could have caused her to be permanently deaf or is this a temporary deafness? She is otherwise acting fine, just looks around almost trying to hear a sound. We have contacted her local vet and they said it is a waiting game to see if it comes back. Is this common?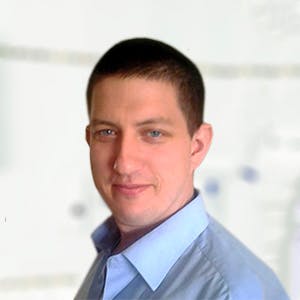 1811
Recommendations
Unfortunately your Veterinarian is right; in this case all we can do is wait. You would normally see hearing improve gradually after loosing hearing due to loud noises. I am assuming your Veterinarian did all the usual tests and examined Daisy's ears to rule out other potential causes. It is a waiting game with no guarantee of resolution. Regards Dr Callum Turner DVM
Add a comment to Daisy's experience
Was this experience helpful?
Luna
French Bulldog
1 Year
1 found helpful
I suspect my Frenchie is deaf in her left ear only. The other questions and article were very helpful in considering if she has lost hearing or not. My question is: would loss of hearing in one ear be the cause of her unstableness of both front and back left legs? They often slide to the outside when on our hardwood floor and she will misstep going up and down the stairs with her left side. I would describe it as she only has about 80% functionality of her left legs.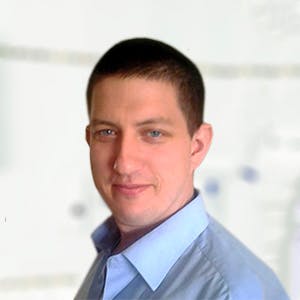 1811
Recommendations
There are a few causes for the symptoms you describe: internal ear infection (usually accompanied by difficulty opening mouth, chewing and shaking of the head), anatomic disorders, toxins, trauma or tumours; it is also possible that the two are unrelated. It would be beneficial in a case like this to have Luna examined by her Veterinarian to carry out some simple neurological tests to determine if there is any cause for concern. Regards Dr Callum Turner DVM
Add a comment to Luna's experience
Was this experience helpful?
Duke
Boxer
12 Years
1 found helpful
My Boxer is 12 yrs old. Lost his hearing overnight. Is that possible due to his age? Or is it likely he has a infection? He has no odor coming from his ears, and doesn't shake or scratch at his ears. He is sleeping a lot. His eating habits are normal, his behavior is normal.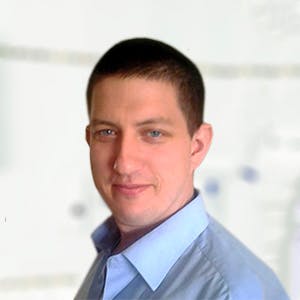 1811
Recommendations
There are a few reasons for sudden hearing loss in dogs; mainly infections (usually accompanied with head tilting, head shaking, discharge or smells from the ear), poisoning (including side effects of medication - usually other neurological signs and gastrointestinal signs are apparent), trauma or neurological disease. Hearing loss in older dogs is usually a gradual process caused by degeneration of nerves; the degeneration of nerves may have occurred over time to a point where compensatory mechanisms can no longer compensate the loss of hearing. A visit to your Veterinarian would be reassuring to establish if Duke's loss of hearing is serious or not and if the underlying cause may be treated. Regards Dr Callum Turner DVM
Add a comment to Duke's experience
Was this experience helpful?
Pippin
American Cocker Spaniel
11 Years
1 found helpful
My 11 year old cocker spaniel service dog is losing his hearing. He has been examined by our veterinarian who found nothing obvious such as foreign objects or infection. His breeder tested both parents for everything known 11 years ago. They were clear of known health problems in the breed and there was nothing notable in their pedigrees.

My cocker spaniel won't allow another dog in the house, so I can't start training another dog while he's still here. After being with me 24/7 for so many years, releasing him to someone else would tear up both of us emotionally.

I'm willing to try whatever treatment is available including hearing aids. My veterinarian doesn't know the state of the art with regard to treating hearing loss, especially for a service dog.

Recommendations for me and for out veterinarian, please?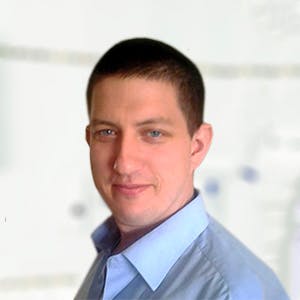 1811
Recommendations
There are many causes of hearing loss in dogs, determining the exact cause of the hearing loss will help in determining if there is a chance of treating or managing the condition. If your Veterinarian has ruled out the usual suspects of hearing loss (inflammation, foreign bodies etc…) we are left with degenerative nerve problems in the inner ear, tumours, fluid build up in the middle ear and thickening of membranes. Hearing aids are somewhat available for dogs but are not common and may not be suitable for Pippin's type of deafness; also, if she is a service dog that requires activity, keeping the hearing aid in place may be difficult as well as training her to keep the device on her without shaking or trying to paw it off. Ask your Veterinarian if there is a Veterinary Ear Specialist in your area to talk to. Regards Dr Callum Turner DVM
Add a comment to Pippin's experience
Was this experience helpful?
Scrappy
Rat Terrier
10-11
1 found helpful
Wondering what we can do to help him get his hearing back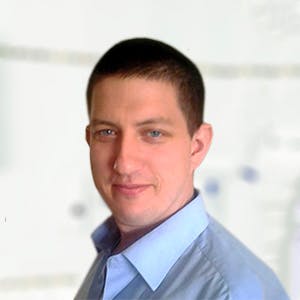 1811
Recommendations
Hearing loss may be caused by a variety of different conditions; these include infection, inflammation, nerve damage, poisons or degenerative changes due to aging. The cause of the hearing loss will determine treatment (if possible), an examination by your Veterinarian may be able to determine a cause. Regards Dr Callum Turner DVM
My dog is on proxicam for esophagus cancer and has hearing lost what should I do
Add a comment to Scrappy's experience
Was this experience helpful?
Shadow
German Shepherd
8 Weeks
2 found helpful
I have an 8 week old German Shepherd puppy and she seems deaf. Vet said she thought she was fully deaf but her ears are incredibly clean and no blockages. She just doesn't respond to noise.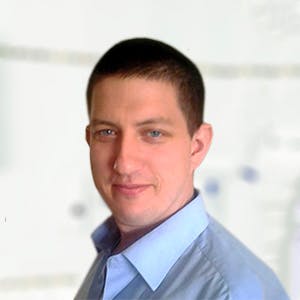 1811
Recommendations
Deafness in dogs may be congenital or acquired. Given the age and breed (German Shepherds are in a group of breeds that are susceptible to congenital deafness) of Shadow I would lean towards the congenital cause of deafness. Acquired deafness occurs when there is either an infection, trauma, foreign body, tumour, stroke or poisoning which affects the dogs ability it hear. There are various aids which can help deaf dogs like vibrating collars (to use instead of shouting or calling for her) and simple sign language for sit, stay, come etc… With the deafness there is no reason for Shadow not to have a full fun life. Regards Dr Callum Turner DVM
Add a comment to Shadow's experience
Was this experience helpful?
Tobe
llhaso apso
13 Years
0 found helpful
Hi, We have a Terrier, Llhaso Apso mix breed of 13 years old and about 20 lbs. We took him in for hearing loss (relatively recent, he had hearing within the past 6 months) and a general checkup, they said the ear canal was clear although he had a yeast infection. Will his hearing get better if the yeast infection is cleaned up or is it now permanent? Otherwise, he is in good condition, active, eats and drinks well.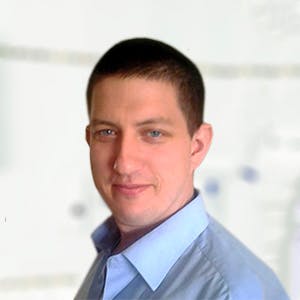 1811
Recommendations
If the ears are otherwise clear apart from the yeast infection the likelihood of the hearing returning is small; many times the hearing loss is gradual over a few months which results in complete deafness, dogs compensate for a gradual loss in hearing very well. I cannot say whether the hearing loss is permanent, but it most likely is. Regards Dr Callum Turner DVM
Add a comment to Tobe's experience
Was this experience helpful?
Charlie
Cockapoo
3 Months
0 found helpful
I have a 3 month old cockapoo. When we got it from the breeder it had a head tilt so we took him to the vet. He had a bad ear infection in both ears and was put on ear drops and such. The vet says the ears are free of infection now bit the dog still has a head tilt and has issues locating where sound is coming from. He can hear the slightest sound but you go outside and he can't tell where it is coming from. Why is this and what are the possible issues that you have seen?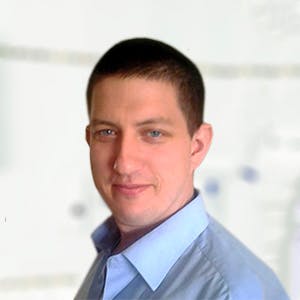 1811
Recommendations
A common cause of hearing loss after treatment of ear infection is ototoxicity from the use of products containing gentamicin which may cause temporary or permanent hearing loss in some cases; gentamicin is used due to its efficacy in treating ear infections. Many times hearing loss is temporary and it is a case of waiting the effects out; it may be worth speaking with your Veterinarian to rule out other cause of hearing loss like trauma, loud noises, other infections, anomalies etc… Regards Dr Callum Turner DVM
Add a comment to Charlie's experience
Was this experience helpful?
Cleo
Dalmatian
8 Weeks
0 found helpful
Has Symptoms
No reaction at all most of time
I have a Dalmatian .
He is 8 weeks old.
He id not at all responding to the sounds .
Tried everything ..
Snapping clapping shouting calling his name and everything else too..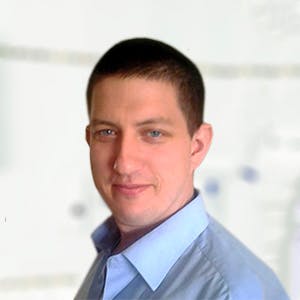 1811
Recommendations
Dalmatians are prone to deafness with it being a genetic trait; many affected dogs are deaf in one ear with less than 5% deaf in both ears. Unfortunately, this deafness is irreversible and affected dogs should be neutered to remove them from the breeding pool. Regards Dr Callum Turner DVM
www.ufaw.org.uk/dogs/dalmatian-deafness
Add a comment to Cleo's experience
Was this experience helpful?
Joker
Rat Terrier
12 Years
0 found helpful
Hello,

My older dog has been going deaf, which regular checkups have shown to be just geriatric hearing loss. Apart from some mild cataracts, he doesn't have any other health issues. He is in great physical shape (still joins me on several-day backpacking trips) and has no difficulty with cognition (continues to learn new tricks and now performs all commands without voice cues).

Today, he couldn't stand or walk without falling over to the right. It only lasted for about 5 mins, and now he's completely back to normal. Responsive to hand cues and balance is normal. Thinking back, he's been hesitant to jump up onto furniture the last couple weeks, but that could be unrelated. He's eating and drinking, and no problems with bowel or bladder functions. I'm wondering if this is just scarring / calcification of the inner ear causing vestibular issues along with deafness, or if this is something more serious. And I was wondering if, regardless of what the diagnosis is... Is there anything to be done? He's had multiple clean bills of health, and I was told there's no treatment options - it's just age. Perhaps this new symptom changes things?

Thank you for your help and advice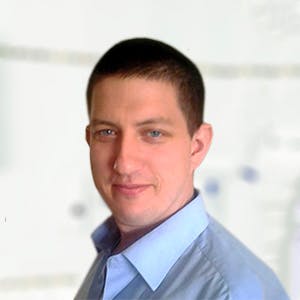 1811
Recommendations
As you have written, as dogs age certain abilities become more difficult or become absent. The hesitation to jump on furniture may be down to spinal issues, muscle issues or joint issues; balance on the other hand may just be down to old age, even in young animals (and people) it is possible to fall down due to standing too quickly etc… I wouldn't be too concerned if there is just momentary lapses in balance, as long as he remains responsive and not having a seizure or loss of consciousness, then there is little to be concerned about. If the frequency increases, you notice darting of the eyes or any other symptom, visit your Veterinarian. Regards Dr Callum Turner DVM
I have a five-month-old Morkie I just had spayed she wanted to pulmonary cardiac arrest on the table she was lacking oxygen for like 3 minutes now she's not hearing very well and her vision is not good I was wondering if that would come back
Add a comment to Joker's experience
Was this experience helpful?
Billy Bob
Brittney Spaniel
10 Years
0 found helpful
Has Symptoms
Doesn't Know I'm Behind Him
how can I treat my dogs hearing loss? Is there a way to clean their ears?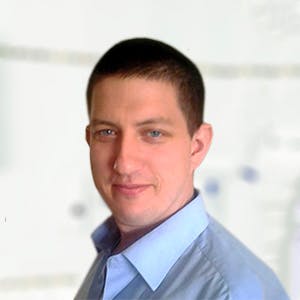 1811
Recommendations
There are many different causes of hearing loss in dogs including wax accumulation, infections, trauma, perforated ear drums, nerve degeneration, inflammation, tumours or poisoning; the treatment is dependent on the primary cause. Ear cleaning products are available at pet stores and they have instructions for their use on the bottle; if in doubt, visit your Veterinarian. Regards Dr Callum Turner DVM
Add a comment to Billy Bob's experience
Was this experience helpful?
Paisley
Pug
12 Years
0 found helpful
My 12 yo pug had an ear infection 10/5 vet tech filled ears for treatment...dog still has not regained hearing . Prior to treatment could hear/respond/barked at door etc. Now it has been over a month is there anything that can be done? is this permanent condition ...I walk in house she is asleep...startles to waken, unable to hear me in house must make eye contact...worried!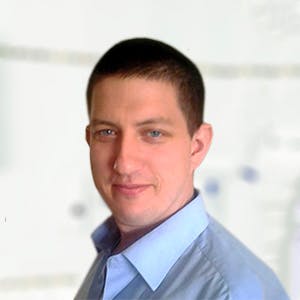 1811
Recommendations
In rare cases, a popular ear cleaning product (as well as other lesser known products) which contains gentamicin can cause short to medium term hearing loss due to the presence of gentamicin in the product. In these types of cases, a wait and see approach is taken as there is no medical reversal that can be done. Generally the deafness can last a few weeks, if the deafness continues, visit your Veterinarian to investigate other possible causes for the deafness. Regards Dr Callum Turner DVM
Add a comment to Paisley's experience
Was this experience helpful?
Chester
Shih Tzu
9 Years
0 found helpful
Has Symptoms
Totally unable to hear; startles when touched from
Can a thorough ear cleaning restore a deaf dog's hearing? We recently rescued an older (estimated 9 years old) neutered male shih Tzu whose only problems seem to be total deafness, arthritis in his left front elbow, a small bubble-like tumor on the front of his right eyelid and very bad teeth (only his very back teeth are left besides the lower front ones). The vet at his recent initial health check also said his ears are full of gunk. He is set to be sedated for a teeth cleaning eyelid tumor removal and a good ear cleaning. Is it possible his total deafness can be cured by the ear cleaning?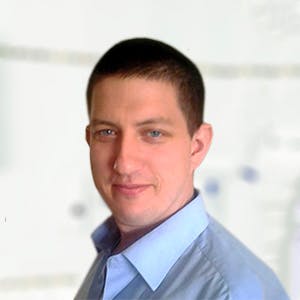 1811
Recommendations
Always good to read about people taking in rescue dog, so many loving animals looking for good homes. The resolution of Chester's hearing loss would depend on the primary cause of deafness; if the problem is only occlusion of the ear canals with gunk, then a good cleaning would restore his hearing, however if the cause is due to neurological issues, tumours, past trauma etc… then the cleaning wouldn't have an effect on his deafness. Once his ears are cleaned, if there is no restoration of hearing, then a further examination can be made in to the cause. Regards Dr Callum Turner DVM
Add a comment to Chester's experience
Was this experience helpful?
Luna
Jack Russell Terrier
14 Years
0 found helpful
My 14 year old Jack Russell Terrier went yesterday for her yearly routine check up/shots/teeth cleaning appointment. She was in great shape before going in. They told me everything was fine but that she might vomit after due to anesthesia (which she did). Only that today she s been having trouble walking, loss of balance when trying to shake her hear and head tilting, plus she vomited what she ate earlier. Despite the age, Luna is in such amazing shape. She s super active and healthy.
Is it something common to develop this symptoms followed by such procedures/anesthesia?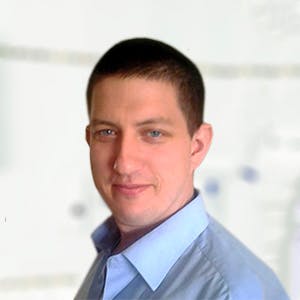 1811
Recommendations
The symptoms will probably be connected with the anaesthesia the day before, recovery in older dogs may take longer and they may feel groggy for longer. Another cause of the symptoms may be due to vestibular disease which usually presents without a known cause; usually the dog is monitored for a few days to see if the symptoms improve. Give Luna another day, if the symptoms persist, visit your Veterinarian for a check over. Regards Dr Callum Turner DVM
Add a comment to Luna 's experience
Was this experience helpful?
Teacup
Chihuahua
14
0 found helpful
I have a generally healthy senior Chihuahua that has been Addisonian since age 2, with no incidences since initial diagnosis. The past few months, he doesn't come when called, doesn't wake when I come downstairs, and I have to touch him for him to wake up startled. Since he is so old, I am not concerned, but should I use a whistle to get his attention now?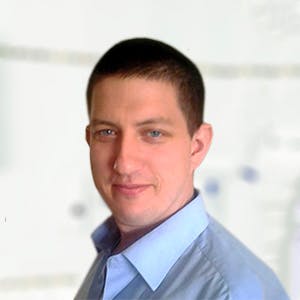 1811
Recommendations
In older dogs there is a multitude of reasons for hearing loss; the usual causes of hearing loss are due to ear inflammation, trauma, nerve degeneration, medication or poisoning. As far as getting Teacup's attention, a whistle may be useful; however, if the loss of hearing is due to nerve conduction problems or middle ear problems a vibrating collar may be of more use. Regards Dr Callum Turner DVM
Hello Dr. Callum I was recently on a road trip with my pit bull in the car and I was playing the music pretty loud. I started having a OCD fit and kept testing the volume of music now i'm paranoid that I possibly damaged the dogs hearing. Is that possible? The back speakers were turned off but the front was still decently loud.. Just because its loud to me does that mean that it was killing the dogs ears? I'm a mess I cant stop thinking about it! He is perfectly fine and acting normal by the way.
Add a comment to Teacup's experience
Was this experience helpful?
Malotic
Chihuahua
13 Years
0 found helpful
Hi I have a 13 year old Chihuahua mixed with Pinscher. I took him to the Vet last Monday because he kept scratching his ears. Vet gave me an Ear Cleaner and Malotic to apply on his ear. For the past few days he doesn't hear when I call him nor wake easily. What should I do?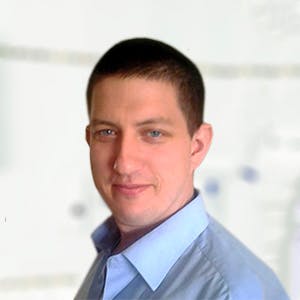 1811
Recommendations
I would recommend that you visit your Veterinarian again to ensure that there hasn't been any reaction to the treatment prescribed which may be causing swelling, inflammation or another cause of hearing loss. Given the recent treatment of the ears, this would be the best initial course of action. Other causes of hearing loss unrelated to the recent treatment are trauma, infections, nerve degeneration and cancer among others. Regards Dr Callum Turner DVM
I just adoupted a miniature Australian Shepherd. He has a lot of white we were already informed he may be deaf as it runs high in the White Aussies. He is only 8 weeks so we are starting training. If he ends up being deaf is there a chance at all to fix his hearing. Money is not a issue if it means a chance.
This is all the more reason to support the legalization of sound suppressor technology to allow us to protect the hearing of our hunting companions. It is cruel to oppose a common-sense measure that would benefit both humans and dogs alike.
Add a comment to Malotic's experience
Was this experience helpful?
Taz
American Eskimo
13 Years
0 found helpful
I have a 13 year old American Eskimo dog who very abruptly has no hearing. He thinks he is 13 weeks and has always been very very hyper and aware of everything around him, about a week ago I noticed he didn't hear me come in or call him I could walk right up to him and nothing until I touched him. My son suggested hydrogen peroxide in his ears to clean them to see if it would help since I live pay check to paycheck. Any suggestions that i can do at home before taking him to a vet? Thanks so much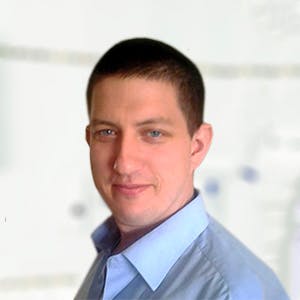 1811
Recommendations
There are various causes of hearing loss in dogs, especially older dogs; these include wax build up, inflammation, tumours, nerve damage, trauma, infections or poisonings. An initial at home treatment would be to give Taz an ear cleaning; there are specific cleaning products available from pet stores for between $5 - $10, please follow the instructions on the bottle. If the ear cleaning is unsuccessful, a visit to your Veterinarian may be required to investigate the specific cause of the deafness. Regards Dr Callum Turner DVM
Add a comment to Taz's experience
Was this experience helpful?
Cooper
Cavalier King Charles Spaniel
3 Years
0 found helpful
My dog appears to have gone suddenly deaf!! Do you know what could be causing this?

He is a cavalier King Charles and is 3 years old!

I going to take him to the vet but wanted your advice!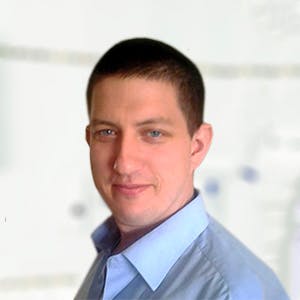 1811
Recommendations
Cavalier King Charles Spaniels are prone to ear problems due to their famous ears which restrict air flow to the ear canal making a perfect environment for infection. Deafness in dogs can be caused by infection, obstruction, nerve damage, stoke (extremely rare), trauma (damage of ear drum or bones of the ear), allergies, poisoning or tumours. An examination with an otoscope by your Veterinarian would usually diagnose the cause unless it is due to an inner ear or nerve damage condition. Regards Dr Callum Turner DVM
my dog is deaf after a 2 week course of oral Baytril. she is smart and knows hand signals but this is sure a sad thing to see.
i have an 2 months old German Shepherd. he does not respond to his name. actually we bought him about an month ago. when we took advice from the vet he said his years are fine and we should wait till he gets a little older. what should i do ?
I have a five-month-old Morkie that I just had spayed and she went into pulmonary cardiac arrest on the table they had to use CPR to bring her back but she left oxygen for so long she lost some hearing and some Vision I was wondering if that will come back
I am affraid because at the moment we hace no money. She hears her name, pee, car, hand clap coun tapping. The squikir toy I have on the table. I kniw cream and oral antibotics are expensive. Wish I knew whih they use . I have old ones here. I know they use unused ones.
I have a 11 year old staffy suddenly gone deaf. One minute he was fine and the next he was deaf. I have try to look in his ears. But he start to shake .
This is all the more reason to support the legalization of sound suppressor technology to allow us to protect the hearing of our hunting companions. It is cruel to oppose a common-sense measure that would benefit both humans and dogs like.
My pug didn't even have a clue he had two ear infections, now he seems to not react when I call his name.
Our dog is now completely deaf thanks to the use of Animax for some crud in his ear folds. Coconut oil most likely would have solved the issue and he'd still be able to hear. I was given no warning from our vet that this could happen and is a known possible side effect. Extremely disappointed and so sad for our boy.
Add a comment to Cooper's experience
Was this experience helpful?
Maximus
Welsh Corgi, Pembroke
15 Years
I have a Pembroke Corgi, 15 ys old. He exercises regularly. He has periodontal disease. His hearing started going a year ago. He is pretty much deaf now. Would the periodontal disease cause him hearing loss?
Cassius
Boxer
13 Years
Hello, cassius my male boxer who is 13 years but in great shape considering his age had a ear infection and was in pain and scratching so we took him to thr emergency vet on a Sunday. The vet prescribed orydermyl ointment in his ears once a day. 5 days later i noticed my dog couldn't hear anything anymore. Nothing at all no matter how loud. Im furious that the vet gave him that and never mentioned that the label clearly states it can cause temporary deafness if older dogs. I feel guilty. I should have read and never trusted the vet. I of course immediately stopped the treatment but its been 4 days since we stopped it and it doesn't seem to have come back at all. I read online only 80% of dogs recuperate their earring after losing it to this horrible medication. On the label it doesn't say this, it just claims temporary deafness. Do u know anything about this med and most importantly is there anything i can do to help him gain his hearing back? Shall i flush his ears? Anything u can suggest that may help him hear my voice again would be well appreciated. Also how long if his hearing was to come back as indicated on the med label woukd it take in ur opinion. Is a few days too short? I was in the hopes it woukd come back gradually a few days after stopping it. Thank you.
locko
Dog
9 Months
I have a 9 month old named locko I've did a little research on boxers and found that most of them with white ears are deaf. I did a little more research and attempted some of the exercises they had listed but it seems he only responds to sound from his right ear (brown) and not the left (white). I was wondering if the hearing loss was because of his breed or if the loss was from wax or hair blockage or something more severe.
Kayla
Labrador Retriever
13 Years
I took my 13 year old lab to the vet today because the groomer said she had infections in both ears. The vet cleaned her ears out and administered an ointment in both ears. Now she can't hear!!! Doesn't respond to any commands, noises, anything. Is this normal? I am really upset. No hearing problems at all before the visit to the vet.
Imani
Shiba Inu
14 Years
She could hear, and then she couldn't a little over a year ago. Complete, sudden deafness. No pain, abnormal gait, nothing. Still devastating.
Romie
Chihuahua
Our dog, a Chihuahua, became deaf yesterday after 3 days of using Surolan ear drops as per our vet's instructions. I looked it up online, and one of the side effects of Surolan is deafness. Why do they allow this medication to be used on dogs? I have read of many instances of this problem on different websites. He could hear perfectly before this, and he is a young dog. He had a minor problem with allergies and yeast in ears. Does anyone know of anything we can do to help him? We did flush his ears out with the ear cleaner provided by vet.