What is Vomiting Brown Liquid?
Although vomiting is a common symptom of many illnesses, it should not be overlooked. In some cases, your dog can simply be vomiting because they ate something inappropriate. Vomiting brown liquid, however, can be an indication that something more serious is wrong. Here are some of the more common causes of your dog vomiting brown liquid:
Bleeding ulcers
Intestinal blockage
Something they ate
Other sources of bleeding (such as tumor or gum disease)
Some of the causes of throwing up a brown colored liquid are more serious than others. For example, bleeding ulcers and intestinal blockages should be treated right away. If your dog is bringing up brown liquid due to something that they ate or because of a source of bleeding, the seriousness of it will depend on what they ingested or how much and where they are bleeding.
Book First Walk Free!
Why Vomiting Brown Liquid Occurs in Dogs
Brown vomit can have a range of causes and can happen to any dog. Although it may be alarming to discover your dog expelling brown liquid, in most cases the dog can recover with no permanent side effects, as long as they receive the proper treatment.
Bleeding Ulcers
If your dog develops an ulcer and it begins to bleed, it could cause them to vomit. If the ulcers are located in the upper intestine or stomach wall, the vomit could turn a brown color since the blood would be digested by stomach acid. In some cases, tarry, black stools are another sign of bleeding ulcers. Ulcers can be caused by your dog ingesting aspirin or other types of non-steroidal anti-inflammatory drugs, also known as NSAIDs.
Others things that can begin the development of ulcers is stress, shock, ingestion of foreign objects or toxic substances, cancer, allergies, bacterial or viral infections, liver and kidney disease or failure, pancreatitis, mast cell tumors and intervertebral disk disease. Signs of stomach ulcers are severe vomiting, blood loss and dehydration.
Intestinal Blockage
A blockage in the intestines can also lead to the throwing up of brown liquid. Intestines can become blocked due to the ingestion of an object that cannot pass through. Some common objects found in dog's stomachs are coins, bones, buttons, socks and underwear, toys, and marbles. Symptoms can be different depending on the location of the blockage. Signs that are often observed include vomiting, abdominal pain, loss of appetite and difficulty defecating. In the case of a total blockage, the vomit will be accompanied by a fetid smell. A foul smell can also accompany a dark brown vomiting if your dog has ingested feces. Blockages can develop from the digestion of bone, rawhide or a growth in the abdomen. Items will move through the gastrointestinal tract in around 10 to 24 hours, and signs of a blockage will occur within 24 hours after ingestion.
The exact timing will vary depending on how early or late in the system that the item gets stuck. If the item gets lodged in the esophagus, your pet will begin to show signs fairly quickly. They will lick their lips, swallow often and regurgitate soon after eating. The vomit may emerge in a tubular shape and can contain pieces of kibble. They can also suffer from dehydration since they cannot eat or drink properly. This can be dangerous for the dog as they are unable to keep down their food. If located in the stomach, the pylorus will often get blocked which can keep food from passing through the intestinal tract, and therefore your dog will most likely vomit within a few hours of eating.
Large and smooth items are the most common to create blockages in the stomach. When objects get past the pylorus but get stuck in the bends of the small intestine, it can cause gas to accumulate. This can lead to the intestine getting distended, and eventually the blood supply can get cut off. Tissues can die, and the dog will begin heaving right after being fed, experience abdominal pain, fever, shock and a distended intestine. This can cause death if not dealt with. Blockages located farther through the system will often have signs including diarrhea, and vomiting will happen 7 to 8 hours after eating.
Something They Ate
Sometimes, the reason for your dog to vomit brown liquid is something as simple as the fact that they have ingested something that was brown in color. Since vomit will usually take on the color of what your dog ate, if they have ingested chocolate, dirt or feces, it can cause brown vomit. Some other foods that are not that color can still cause brown vomit after being ingested.
Other Sources of Bleeding
This can include bleeding in the digestive tract which can be caused by a bleeding tumor in the upper small intestine or stomach, blood coming from a gum or tooth diseases as well as a blood clotting disorder. If your dog ingests rat poison it can also cause them to eject blood and have black stools. There can be secondary bleeding if your dog ingests blood from the mouth, lungs or licks it up from other wounds or nosebleeds. The dog may then expel the ingested blood, which can come out as a black or brownish color.
Hemorrhagic gastroenteritis is a disease that can lead to your dog throwing up digested blood. Hemorrhages are serious as they can lead to low blood pressure, anemia and sometimes death, so it is, therefore, important to visit the vet. A warning sign of excessive blood loss is pale gums. If you notice lethargy, weakness, pale gums and excessive loss of blood, they can be warning signs of something serious and should be checked out immediately.
What to do if your Dog is Vomiting Brown Liquid
Stomach ulcers can usually be easily managed medically, but if they have perforated the walls of the stomach your dog may require hospitalization and surgery. If the stomach ulcers are severe, even if they have not yet perforated the stomach wall, your dog may also be in need of hospitalized care as well as blood transfusions, intravenous fluid replacement therapies, and nutritional and electrolytic support. Other types of treatments include supportive care, modifications to their diet and lifestyle, as well as medication. It can be helpful to give antibiotics, painkillers and medication for vomiting. But be cautious, as some medications like NSAIDs and corticosteroids can actually contribute to ulcers.
Foods that are highly digestible can aid in reducing irritation and inflammation of the digestive tract. The best way is to feed your dog small meals several times throughout the day. Your pet should always have access to water, unless recommended otherwise by your veterinarian. Blockages should ideally be treated quickly, as if they are left untreated, a dog with a blockage can face fatal complications. For example, peritonitis and perforation of the bowels can occur. If brought to the vet soon after the blockage occurs, you can avoid surgery and the blockage may be able to be removed via endoscopy. If death of the tissue, called necrosis, occurs, affected parts of the intestine will need to be removed along with the object.
Prevention of Vomiting Brown Liquid
The best way to prevent intestinal blockage is to monitor your pet, and take action quickly if you notice them eating something that they should not. Do not let your dog have rawhide, cooked bones, toys and objects that are unsafe. Only allow your dog to have toys that are bigger than their throat, as they will be impossible to swallow. Since it can often contribute to stomach irritation, try to eliminate stress, such as loud noises, from your dog's environment.
If you notice that your dog has swallowed something, your vet may suggest induced vomiting in a potential way to prevent a blockage from forming. It can be beneficial to teach your dog the drop-it-and-leave-it command to use if you catch them eating something that they should not. Dietary modifications, such as the introduction of highly digestible foods that can reduce inflammation and irritation can help your dog avoid stomach ulcers. Giving several small meals throughout the day will also help. Ensure that your dog always has access to fresh water.
Cost of Vomiting Brown Liquid
Treating your dog will have different costs depending on the cause. A visit to the vet for stomach and intestinal ulcers can cost you about $2200. Intestinal obstruction and ingestion of feces or foreign objects can cost around $3000 and $1700. If your dog is vomiting brown because of ingested blood, the cost of treatment will vary depending on the location and severity of the bleeding.
Vomiting Brown Liquid Questions and Advice from Veterinary Professionals
holly
Maltese
2 Years
0 found helpful
Has Symptoms
barley moveing crying sick,vomiting
it started this morning with a lot of vomiting somme yellow some white and foaming other clear maney time today now while ago a dark bloody mess i think was vomjt but theres little of the same color in her hair on her rearend so the bloody may have ben poo not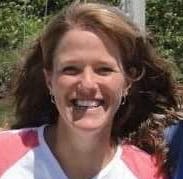 237
Recommendations
Thank you for your email. Holly needs to be seen immediately at your nearest emergency veterinarian. If she has been vomiting all day and is now vomiting and having bloody diarrhea, she needs to be seen and treated, immediately.
Add a comment to holly's experience
Was this experience helpful?
Isabella
Chihuahua
2 Years
0 found helpful
Has Symptoms
Vomiting, weak, no appetite
My chi mix has been vomiting a horrible smelling orangish bile. She's only urinating once a day, and has only had one bowel movement within the past 5 days, which was dark and normal, but not black or soft. The vet said its either her gallbladder or her liver, but said she's not sure. She gave her a shot of antibiotics and nausea medicine and told me to give her Pedialyte, chicken broth, pumpkin puree and pepto every couple of hours. She hasn't vomited as often as she was before the vet visit, but is still vomiting one to two times a day. She's extremely weak and has lost a lot of weight. Her breath and stool smells as horrible as the bile she's vomiting. Is there anything else I can do?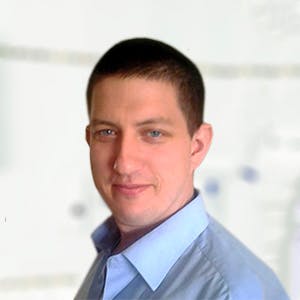 1805
Recommendations
Were blood tests done? Was an ultrasound carried out? Without having more information or being able to narrow in on a diagnosis they only treatment which may be offered is supportive and symptomatic care which Isabella is already receiving; for a more direct treatment plan, the underlying cause of the symptoms needs to be identified. Regards Dr Callum Turner DVM
Add a comment to Isabella's experience
Was this experience helpful?
Jack
Pug
2 Years
0 found helpful
Mi pug has not being him self. He is vomiting Brown Liquid almost smells and looks like diarrhea. He tries to eat and he is drinking electrolytes. Also he has not poop but he does pee ok. Would this be symptoms of blockage in the intestines?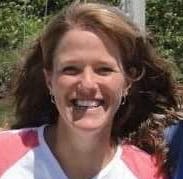 237
Recommendations
Thank you for your email. If Jck is vomiting and not having regular bowel movements, he should be seen by your veterinarian. Without seeing him, I cannot say what might be going on with him, but he should be seen to figure out what is going on with him. I hope that he is okay.
Add a comment to Jack's experience
Was this experience helpful?
George
Labrador
6 Years
0 found helpful
Hi my Labrador is 6 Years old and he's been vomiting this brown jelly liquid and he's vomited quite a few times today! His poo is also an unusual colour as well. We're thinking it could be something he ate but could it be something else?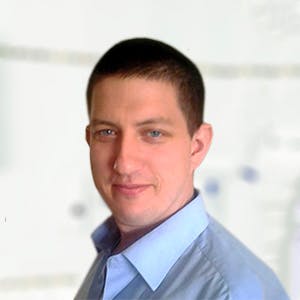 1805
Recommendations
There are various causes for a dog to be vomiting brown liquid which may include consumption of faeces, duodenal reflux, foreign objects, gastric bleeding, eating rubbish, poisoning among other causes; if the faeces are also discoloured, then I would suggest feeding a bland diet and visiting your Veterinarian for an examination to check George over to be on the safe side. Regards Dr Callum Turner DVM
Add a comment to George's experience
Was this experience helpful?
Brie
Maltese
13 Years
0 found helpful
I have a 13 year old maltese she started having dark jelly poo and was lethargic. she also has a brownish drool from her mouth that smells really bad. i took her to the vet earlier in the week and was told she has gastroenteritis and maybe borderline pancreatitis. I was given prescription food and directions on how to feed. Her stools have been normal after day one of the new food and she is urinating. I see no blood. She is lethargic and shakes periodically. I have been able to get her to eat some but she is not drinking much. Yesterday I thought she was getting a little better. She was following me around some and wagging her tail. this morning I couldnt get her to eat and i feel she has to be dehydrated. This morning the sheet was stained with this brownish discharge from her mouth more than the other nights. She has never been sick and always been healthy. There have been no changes previously in her diet. Thank you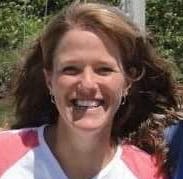 237
Recommendations
Thank you for your email. While I can't examine her or diagnose anything, she sounds like her pancreatitis is getting worse. Mild pancreatitis can often be treated at home, but if it develops into a more severe case, she should be in a hospital on IV fluids and treatments. With the dark stools that you describe, she may have an intestinal ulcer. She needs to be seen today by a veterinarian, and possibly hospitalized, from what you describe. I hope that she is okay, and feeling better soon!
Add a comment to Brie's experience
Was this experience helpful?
Emily
Setter
12 Years
0 found helpful
My dog has vomited 5 times in the last 12 hours. It started out light brown with some undigested food now it's turned into dark brown liquid. She is otherwise bright, and alret. Didn't get into anything and I'm holding food.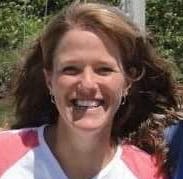 237
Recommendations
Thank you for contacting us about Emily. It would probably be a good idea to have her examined by your veterinarian in the morning, as that is a lot of times that she has vomited in the last 12 hours. In a 12 year old dog, systemic problems can become a problem, and vomiting can be a very vague sign for many different problems. Since she is otherwise bright and alert, you should be fine waiting until the morning. If she becomes depressed, or continues to vomit, she should probably be seen at the nearest emergency clinic. I hope that she is okay.
Add a comment to Emily's experience
Was this experience helpful?
Benji
Dachshund
1 Year
0 found helpful
My 1 year old beagle/dachshund mix projectile vomited brown bile it smells like poop so thats what I think it may be. He only vomited twice both smell foul like poop. Are there any other things it could be ?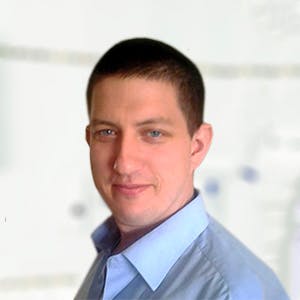 1805
Recommendations
It is possible that Benji has vomited faeces which may be due to faeces which was consumed from the garden, cat litter tray or other sources; also, duodenal reflux of contents back into the stomach may cause a brown faeces like vomit as well. If you have a cat or there is faeces in your garden you should ensure that Benji is unable to eat any of ie; if he has no access to faeces (cat, his own or other) then you should visit your Veterinarian as be may have an obstruction. Regards Dr Callum Turner DVM
Add a comment to Benji's experience
Was this experience helpful?
Luna
Shih Tzu
1 Year
0 found helpful
My one year old Shih Tzu has been vomiting once every week or every two weeks for a few months. It's always brown liquid and I've taken her to the vet. Her blood work was perfect and her ultrasound showed that she's very healthy and nothing is causing any blockage in her system. They are recommending more tests to see if she has a build up of acid and are going so far as to saying she might have a disease. She eats royal canine the vet prescribed version both the wet and dry. She is still active and eats three meals a day but it's a struggle to get her to eat her food. She is also ten pounds and the vet said she's the right weight. I need advice on this situation and what I might be able to do. The vets are asking me to do another 1000 in tests.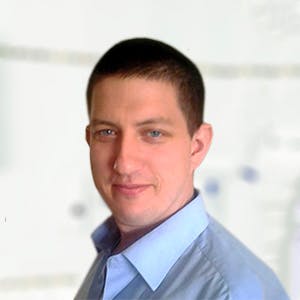 1805
Recommendations
It is difficult to say what the specific cause is if blood work and ultrasound has come back negative; vomiting brown liquid may be due to bleeding, reflux from the duodenum, eating faeces among other causes. Further testing is required to help narrow in on a specific cause, sometimes it can be difficult to find a specific cause and your Veterinarian may try to test for everything since there are few symptoms presenting. Regards Dr Callum Turner DVM
My boy is lab n 10 months old...he is vomiting very severy and now vomiting brown...firstly is was not brown but the series of vomiting leading him to brown vomit.
What should i do. Medication helped him alot. I just want to know is he serious in condition.
Add a comment to Luna's experience
Was this experience helpful?
Mitzi
Terrier mix
13 Years
0 found helpful
She vomited runny brown liquid one morning only one time and a small amount. I'm wondering if she got in the litter box and ate some cat poop would this cause it. She's never done this before. Otherwise she is behaving normally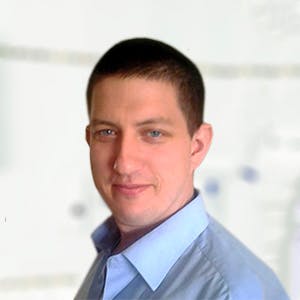 1805
Recommendations
Eating from the litter tray is the most common cause of vomiting brown liquid in dogs which share a home with a cat, but I will never understand the appeal; other causes may be due to an intestinal obstruction, gastric bleeding, parasites, poisoning among other causes. If Mitzi is otherwise in good spirits, you should keep a close eye on things and ensure to keep the litter tray cleaned out. If this issue continues, visit your Veterinarian for an examination. Regards Dr Callum Turner DVM
Add a comment to Mitzi's experience
Was this experience helpful?
Pluto
Labrador
2.5
0 found helpful
Doc its been a month my dog isnt well vet is coming n treating but so signs of improvemnt.loss of appetite he isnt eating properly alternate days he ll puke brown liquid.he had fever for 4 days n vet assumed tht its tick fever n treated him but he had gastro entritis.i changed my vet as i cudnt see any improvemnt n other vet treatmnt was goin good but again 5 days later he puked like bfore.kidney n blood reports r normal but he is still puking n its sticky n smelly.His motion was dark black but now its normal.but he is not eating anything.vet is just givin medicines n saline.vet says he has ulcers n inflammation of intestines. Its been a month now he has become too weak.what is exactly going on with my baby?plz help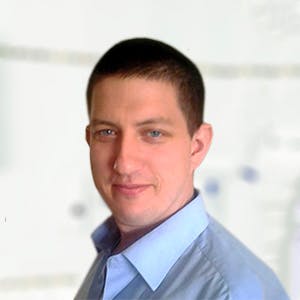 1805
Recommendations
It does sound like Pluto has gastrointestinal ulcers from the description you have given; treatment would be centered around reducing acid in the stomach, feeding a bland diet and other supportive care. Without examining Pluto and reviewing everything I cannot really add anything here; treatment is straightforward but may take time especially if he is weak. Regards Dr Callum Turner DVM
Yes he is weak he isnt eating anything. Vet is coming and treating him but still condition is same.Medicines of vitamins n minerals arnt really affecting him.inspite of giving him domstal for vomiting control he pukes.doc is just sayin to give medicine now.
what can be the ideal treatmnt? pluto has not eaten anythin the whole day.
how much time it ll take him to recover?
Can u suggest any medicine which cud help to get rid of ulcers?
Add a comment to Pluto's experience
Was this experience helpful?
Tilly
BeGionfreese
9 Months years
0 found helpful
Tilly is 9 yrs bigonfreese, she eats everything , a week ago she was sick vomiting up all food and was yellow , this lasted few days and now is only dark brown liquid, she's keeping nothing down not even water, think she eaten something bad , thought shr would pick up but now I am really worried, oh and sleeping lots.i am in dilemma as in Holland and if I take her to vet they won't let her travel home Wednesday as has to be fit to travel, so do I tell them and take her straight away to home vet or she can't go home . What to do.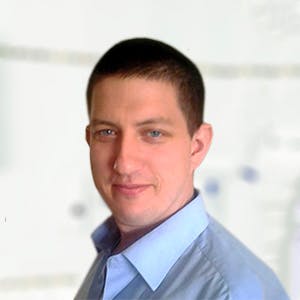 1805
Recommendations
If Tilly has eaten something, it would be best to have her checked out now instead of waiting; also if you are travelling by air, the Veterinarian at the airport wouldn't allow Tilly to fly if they don't think she is fit to travel. You should visit a Veterinarian for at least stabilisation and to see if there is an obstruction or poisoning event. I cannot recommend delaying a visit to a Veterinarian. Regards Dr Callum Turner DVM
Add a comment to Tilly's experience
Was this experience helpful?
Bandit
German Shepard/Chow mix
2 1/2 years
0 found helpful
My dog Bandit has thrown up a brown liquid with bits of food on it the past 2 mornings(12 hours after eating the night before. He also hasn't been drinking very much water the past week or so. He is still active and eats his food. I have been feeding him a small cup of Science Diet, soaked in Chicken broth, with a mixture of Shredded Chicken, brown Rice and mixed Vegetables and Sweet Potato. He has always had digestion problems. He was rescued from a Homeless encampment as a puppy by the Humane Society.(2 years ago) The vet found that he had ingested stones and had calcified boned in his stomach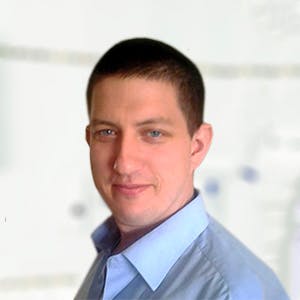 1805
Recommendations
Vomiting a brown liquid may be due to gastric ulcers, intestinal obstruction, reflux, parasites among other conditions; many times feeding smaller meals more often can help ensure that the stomach is never empty. I would recommend visiting your Veterinarian today (Saturday) so that if there is a serious obstruction you wont need to deal with out of hours fees on Sunday if you need to take him in. Regards Dr Callum Turner DV
Add a comment to Bandit's experience
Was this experience helpful?
Bumble
Miniature American Eskimo
3 Years
0 found helpful
My dog has vomited foam and a little brown in it twice today. She was fine yesterday, didn't eating anything weird that we know of. She is peeing and pooping normally, but does seem a little fatigued now. Should I be worried?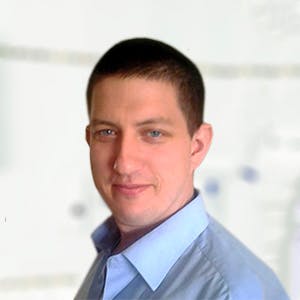 1805
Recommendations
Keep an eye on Bumble, it may be just a little tummy upset; a few small meals should clear it up. If Bumble is still vomiting it may be worth feeding a bland chicken and rice diet for a day to see if that helps; if the vomiting continues or other symptoms present you should visit your Veterinarian for an examination. Regards Dr Callum Turner DVM
Took her to the vet and they determined it was pancreatitis. She is doing better now.
Hi,
My dog too has been sick brown bile for 3 days in the early hours of the morning. Last night she had 3 big poops and today she was eating grass then pooped dark brown water. She is acting normal but I am worried about her.
Naomi
Add a comment to Bumble's experience
Was this experience helpful?
Roobi
Husky X Huntaway
14 Weeks
0 found helpful
Has Symptoms
Blood In Urine, Brown vomit
My 14 week old puppy has been vomiting for a few hours now. It is brown water like liquid. She also has traces of blood in her urine which she keeps trying to urinate but only dribbles a little. She hasn't eaten anything that she shouldn't have to my knowledge. What should I do?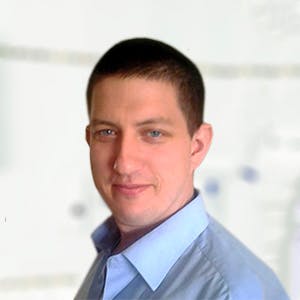 1805
Recommendations
Vomiting brown liquid may be due to a few different causes including eating faeces, duodenal reflux, bleeding ulcers among other causes; since Roobi is also urinating blood it would be advisable for you to visit your Veterinarian for an examination as blood in the urine may be caused by infections, stones, poisoning among other causes. Regards Dr Callum Turner DVM
Add a comment to Roobi's experience
Was this experience helpful?
Lola
Chihuahua
11 Years
0 found helpful
My 11 year old Chihuahua hasn't eaten in the last 24 hours and her stomach has been making a gurgling noise all day. She just threw up brown liquid shortly followed by throwing up a clear mucasy liquid. She has never been one to just eat a random object, so I'm not sure what it could be. Should I be worried?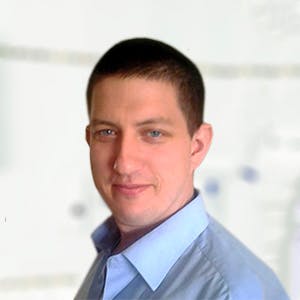 1805
Recommendations
Not eating for a day isn't too unusual and may just be due to a small bug which may pass, the vomiting would have been caused by an empty stomach; however, it may be a sign of something more serious like infections, dental disorders, gastric ulcers, parasites, obstructions, tumours among other causes. I would try to feed her some boiled chicken and rice which should not irritate the stomach, small portions (quarter to half a cup) fed frequently may help. If you see no improvement you should check in with your Veterinarian. Regards Dr Callum Turner DVM
Add a comment to Lola's experience
Was this experience helpful?
Pillows
Shih Tzu
6 Months
0 found helpful
Hi! My dog has been vomiting a liquid brown with bits of food in it. He also has been suffering of diarrhea with foul smell. He eats often and yet he rarely drinks. He still wags his tail and is still attentive. I do remember that my sister told me that he saw my dog eating some sort of rock in the garden yesterday. Could this be the reason why he is acting this way?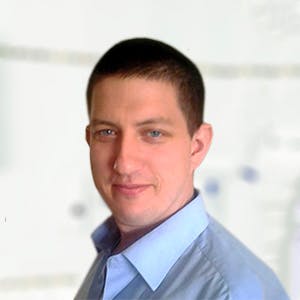 1805
Recommendations
Vomiting brown liquid and having diarrhoea may be due to a foreign object, if Pillow's has eaten a stone it may be causing an obstruction leading to the vomiting and diarrhoea. There is no easy way to see if there is an obstruction, palpation may be possible by a Veterinarian but an x-ray would be the best method of detection. Regards Dr Callum Turner DVM
Hi my chihuahua cross has been throwing up brown bile once a day everyday for about a week with slightly runny but still solid regular poops. He Continues to eat and drink jusy fine and is not lethargic.
Add a comment to Pillows's experience
Was this experience helpful?
Jax
Pomsky
1 Year
0 found helpful
I came home to my puppy having spit up all over my bed. My mom said he was fine earlier and wasn't acting out of the ordinary. It had little red droplets that kinda looked like blood but I'm not sure. I want to take him to the vet but my dad is refusing to take him for me. He isn't acting unusual but it just doesn't want any sense because she says that he didn't eat anything he wasn't supposed to. I don't know what to do, please help!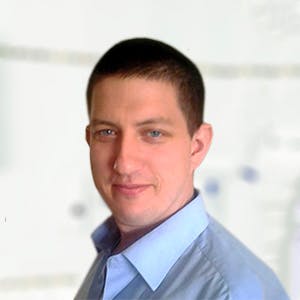 1805
Recommendations
Dogs may vomiting for a variety of reasons and a one off vomit event isn't much to be concerned about; some infections, irritation (may have licked or ate something he shouldn't) or another cause may be to blame. If the vomiting continues or Jax develops other symptoms visit your Veterinarian, otherwise keep an eye on him and ensure that he is eating and drinking (drinking more important). Regards Dr Callum Turner DVM
Add a comment to Jax's experience
Was this experience helpful?
James
German Shepherd
6 Months
1 found helpful
My black male german shepard is vomiting up brown liquid almost every other day. He continues to no eat his food when he is fed. I've had him about 2 weeks and he rarely eats. He doesn't seem to want anything I give him. He eats grass then either later that day or the next he will vomit brown liquid or clear gel like substance with grass.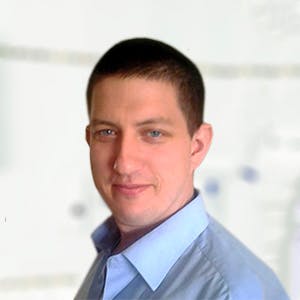 1805
Recommendations
There are a few possible causes for the symptoms which you are describing, but fundamentally James is not eating his food which is having further effects with him vomiting brown liquid (could be faeces which has been consumed or digesta refluxed into the stomach). Getting to the underlying cause is important which may be due to stress, poor food quality, spoilt food, foreign bodies, parasites, hormonal conditions among other causes; try to feed James a different type of food or to feed him boiled chicken and rice in small regular quantities to see if that helps, walk him on a lead and prevent him from eating any further grass. If this continues, visit your Veterinarian for an examination. Regards Dr Callum Turner DVM
Add a comment to James's experience
Was this experience helpful?
Rocky
Boston Terrier
5 Years
0 found helpful
My 30;b Boston Terrier got to 2 boxes of chocolate, one box of malomars, and chocolate ice cream. Now he is throwing up brown liquid frequently. Should I be worried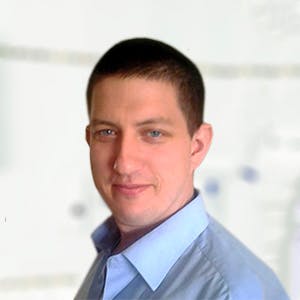 1805
Recommendations
Chocolate is (as I am sure you are aware) poisonous to dogs, also other ingredients in the Malobars and ice cream may be causing gastrointestinal upset (dogs can be lactose intolerant and artificial sweeteners can also be toxic). It is good that Rocky is vomiting everything out, but I would recommend you see your Veterinarian to be on the safe side. Regards Dr Callum Turner DVM
Add a comment to Rocky's experience
Was this experience helpful?
Bonnie
Shih Tzu
18 Months
1 found helpful
My dog has been vomiting for less than 24 hours. She has had one chunky (I assume her food) a couple mucus like, and a couple watery with a little bit of brown. She won't eat, but she will drink (she doesn't drink a lot or more than usual). this started at about 11pm last night went until 4am, and then she hadn't had any more vomiting until just a little bit ago (about 5pm). She has had 3 bowel movements in the last 24 hours. One of which was partial solid and diarrhea (one solid piece and the rest mush/liquid like). She will still wag her tail. But she doesn't like to move around a whole lot. She will jump on the couch though so she is mobile just more so seems to be drained of energy.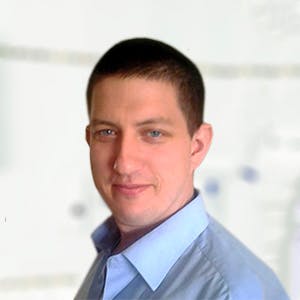 1805
Recommendations
There are many causes of vomiting and diarrhoea; certainly Bonnie has a severe gastric upset which is probably due to an infection (not uncommon for a dog to get a severe gastrointestinal infection at her age). Many times, supportive care ensuring that she remains hydrated and feeding a bland diet can help; if she is dehydrated (press her gum until it goes white, let go and if it takes two seconds or longer for the blood to return then she is probably dehydrated). It may be worth taking her in to your Veterinarian for a once over and for fluids (if required) to be on the safe side. Regards Dr Callum Turner DVM
Add a comment to Bonnie's experience
Was this experience helpful?
Hole
Pomerian
40 days
-1 found helpful
Has Symptoms
She is sleeping more , she is vomitting dark brown
My 40 days old Pomerian bitch is vomitting brown after giving her injections of fever and respiratory problem , is anything serious about this?
She travelled for 200 kms in car and when I dropped her , she had drink milk after 1 hour she vomits after that she was lethargic then I showed her to doctor she was having fever and after he gave three injections and now she is fine but in the mid of night she committed thrice and the colour of vomit was Dark brown and she pooped black and now she is sleeping and in morning she was happy also but I don't know why she is vomitting dark brown and yes she again was drinking milk only .
What's the problem ?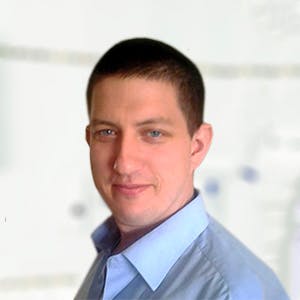 1805
Recommendations
Milk can cause gastric upset in some dogs as many dogs are lactose intolerant and this may cause severe vomiting, vomiting brown liquid and the black faeces is a little concerning and may indicate some bleeding in the gastrointestinal tract which may be due to ulcers, stress, poisoning among other causes. The travelling of 200km could have an effect on Hole as stress, heat, lack of water etc… could make a dog nauseous. At Hole's age you should be thinking of moving across to a solid food diet, milk can cause many issues if it contains lactose. Regards Dr Callum Turner DVM
Add a comment to Hole's experience
Was this experience helpful?