What are Hemorrhagic Gastroenteritis?
Hemorrhagic gastroenteritis is a serious medical condition that is characterized by the sudden onset of bloody diarrhea. Though the disease may occur in dogs of any age and breed, it is most prevalent in young dogs of miniature and toy breeds. Small and miniature breeds include, Yorkshire terriers, miniature schnauzers, French poodles (miniature), Pekingese, and the Shetland sheepdog. A dog with hemorrhagic gastroenteritis must be treated immediately to address dangerous levels of dehydration and to prevent death.
Hemorrhagic gastroenteritis is a gastrointestinal disease with no known cause. The main symptom is acute bloody diarrhea, often accompanied by vomiting. If not treated immediately, the condition can be fatal, as diarrhea can lead to severe dehydration and shock.
Book First Walk Free!
Symptoms of Hemorrhagic Gastroenteritis in Dogs
The most telling symptom of hemorrhagic gastroenteritis is bloody diarrhea, which is similar in appearance to a jelly-like substance. There will be a large volume of diarrhea, and the diarrhea is likely to be bright red in color. Other symptoms include:
Vomiting
Dehydration
Lethargy
Lack of appetite
Depression
Pain in the abdomen
Fever
Though diarrhea and vomiting are common with other gastrointestinal diseases, acute bloody diarrhea, in particular, requires prompt medical attention.
Causes of Hemorrhagic Gastroenteritis in Dogs
There is no known cause for hemorrhagic gastroenteritis though there may be a correlation between stress and the development of the disease. Hemorrhagic gastroenteritis more commonly occurs in young adult dogs and is most prevalent in miniature dog and toy breeds, such as Miniature Poodles and Yorkshire Terriers. However, it may affect dogs of any age and breed.
Diagnosis of Hemorrhagic Gastroenteritis in Dogs
The veterinarian may make a hypothetical diagnosis of hemorrhagic gastroenteritis based on your dog's symptoms and clinical history. Because hemorrhagic gastroenteritis shares symptoms with many other gastrointestinal diseases, the veterinarian may still perform other tests, such as a urinalysis and complete blood count. These will help eliminate other causes as the source of the diarrhea and vomiting.
The diagnosis is likely to be confirmed with a blood test, which will reveal elevated packed cell volume (PCV) levels. A high PCV indicates that the percentage of red blood cells present in the blood volume is too high compared to the amount of fluid. This, combined with low total protein levels and acute bloody diarrhea, form the basis for a diagnosis of hemorrhagic gastroenteritis.
Treatment of Hemorrhagic Gastroenteritis in Dogs
Treatment for hemorrhagic gastroenteritis focuses on the symptoms instead of the condition itself. Hemorrhagic gastroenteritis requires immediate medical attention, as the sudden onset of bloody diarrhea can lead to severe dehydration that must be addressed as soon as possible if the dog is to survive. Most dogs with hemorrhagic gastroenteritis will need to be hospitalized so that fluids can be given intravenously. Fluid therapy is continued for as long as the diarrhea persists.
If your dog has gone into shock, steroids may be administered. Your dog may require blood or plasma transfusions if he or she has lost a large enough quantity of blood, and the veterinarian may use antibiotics in order to prevent infection. During this time, food and water will be withheld. Your dog should respond to treatment within 24 to 48 hours, at which point food and water can be slowly reintroduced.
Recovery of Hemorrhagic Gastroenteritis in Dogs
Provide your dog with a quiet, comfortable place in which to recuperate and regain strength, and monitor him or her daily for signs of nausea or other symptoms. The veterinarian may recommend that you continue to limit access to food and water, gradually building back up to your dog's original diet as the gastrointestinal tract recovers. If the vomiting or diarrhea returns, bring your dog to the veterinarian immediately. Otherwise, a follow-up examination is only necessary at the veterinarian's discretion.
Hemorrhagic Gastroenteritis Questions and Advice from Veterinary Professionals
Ferdi
Beagle
6 Years
0 found helpful
On Sunday morning Ferdi turned his nose up at his breakfast and seemed a bit 'off'- being a very greedy beagle this was completely out of character so I knew something was definitely up. I opened his mouth and it was totally white - there was no colour at all in his gums and I freaked as I'd seen this before when my previous dog was dying from a ruptured spleen tumor. We rushed straight to the emergency vets and were seen around 25 mins later, by this time his gums were the normal healthy salmon pink colour again and he was quite perky, I'd even say back to his normal self, the vet examined him and the only thing of note was that his temperature was slightly low (37.2C), she did attempt to get a blood sample but there was no way on earth he was going to allow her to do that (as I said back to his normal self). This now didn't seem like an emergency so I was quite happy to take him home. When we got back he ate his breakfast which was still down, just without the usual gusto. Later on Sunday the vomiting started (I didn't notice any blood), his poos were still regular. The vomiting continued into Monday when I took him to my normal vet who ran some blood tests. The bloods were unremarkable apart from a slightly raised red blood cell count. I insisted that something was really wrong and booked him to be admitted first thing on Tues to do further bloods and have an abdominal ultrasound to check for any growths or blockages. On Tues morning before we left for the vets he had his first bout of explosive watery diarrhea (I didn't notice any blood). The vet rang me Tues lunchtime to say that the tests were all absolutely fine, he was doing well and it was probably just a tummy bug - they weren't at all concerned about anything serious but they'd keep him in until the end of day to monitor him. Half an hour later I got a 2nd phone call to say there had been a development, he'd had another bout of explosive diarrhea and this time it was completely bloody, they started him immediately with an iv shot of metrobactin. I collected him later that day with 5 days of oral metrobactin. On Weds he slept all day with no interest in anything only lifting his head occasionally with a whinge, it was a struggle getting the tablets into him as still no appetite but I somehow managed it. It's now Thurs (day 5) and this morning he asked for more food (hurrah!), he still has abdominal pain (he's doing downward facing dog stretches) and the raspberry jelly diarrhea but as it's infrequent (4-6 hourly) and he's drinking plenty I've decided not to stress him by taking him back to the vet for fluids. I'm hopeful he's on the mend. I wanted to share my story as I believe his first symptom was actually shock, the signs of which resolved very quickly (by the time we got to the emergency vets) and could easily have been missed. For Ferdi the shock happened a good 48hrs before the onset of any bloody symptoms and from what I've read of this illness early treatment is the key so I would urge any dog owner to always check your dogs gums even when there's the slightest behavioural change, if I hadn't done this I would've assumed that he just had a normal upset stomach - I definitely wouldn't have taken him to the vets until I'd seen blood (like all dogs he's had normal sickness and diarrhea before, I wouldn't have been worried). As it happened I'm lucky he was already under investigation for something serious when the telltale signs of HGE emerged. But I am left wondering whether the HGE was caused as a result of shock (in which case what caused the shock?) or whether the shock is symptomatic of the disease itself but rarely gets reported because it's not obvious it's happening.
Add a comment to Ferdi's experience
Was this experience helpful?
Cujo
Redbone Coonhound
27 Months
0 found helpful
My 75 lb. Redbone ate a single grape yesterday without my knowledge, and today I noticed the infamous "raspberry jelly" mixed in with his stool. He has been very gassy and I can hear his stomach rumble, but I'm wondering if I need to take him to the vet tomorrow or wait another day and observe his stool. He's so big I would hope 1 grape wouldn't be too harmful, but I don't want to risk him getting worse/needing hospitalization.

Thanks in advance
Add a comment to Cujo's experience
Was this experience helpful?
Kaden
Caripoo
9 Years
0 found helpful
Has Symptoms
vomiting, bloody diarrhea
My poor dog, Kaden, died from HGE. I am horrified by the onset of this and the lack of information I had to ensure his treatment was swift. He was in the ER with very bad diarrhea 3 weeks prior. He was given probiotics and something for upset stomach. I was told he had inflamed bowels and the diarrhea would run its course. Within a week or so he had one stool with blood in it. I called the vet and was given an antibiotic for it. I gave him 2 doses and there was no more diarrhea. About a week after this he dislocated his hip and tore a tendon while playing outside. He had surgery for the hip, FHO, and 11 days later died from HGE. I am so traumatized from this. I wish I had known about HGE. No one at the vet every mentioned to keep an eye out for this. I saw him have a lot of diarrhea but it was at night and I couldn't see the blood. I pick up his stool 99% of the time. I didn't this time. He was not acting right and since he was diabetic I gave him some caro syrup and a dose of the antibiotic that stopped the diarrhea before. I was going to wait until the morning to bring him to the vet if he was still sick. I found him dying. He died in my car on the way to the vet. He was only 9 years old. He had a long road to recovery for his hip but he was patient with the physical therapy I did, the icing, and exercises. I am totally heartbroken.
Add a comment to Kaden's experience
Was this experience helpful?
Mill
American Staffordshire Terrier
6 Months
0 found helpful
My dog was just diagnosed with HSE. She had all symptoms. We just got her back after one day and one night of being hospitalised and the vet advised us to a diet for the next 3-4 to help the diarrhoea stop. They always told us the blood has stopped coming out, however today I got home from work and fed her the food specifically set for her treatment and she did diarrhoea (which I expected) but still had blood come out. Although it wasn't a lot of blood as previously as all that came out before was only blood and no steel. Should I be concern that after a day of her treatment she still has a little bit of blood of will this get better over time?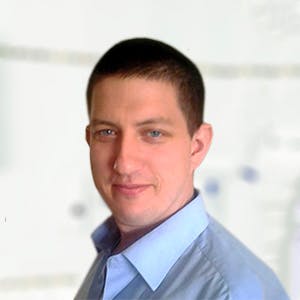 3320
Recommendations
Recovery from hemorrhagic gastroenteritis doesn't happen overnight, you will notice improvement over the next week or so as the condition improves; continue to monitor her and if there is no improvement or symptoms get worse visit your Veterinarian again for review. Regards Dr Callum Turner DVM
Add a comment to Mill's experience
Was this experience helpful?
Harvey
Labrador Retriever
9 Years
0 found helpful
Hello. My dog was stung on Tuesday. Could be wasp or bee. Face was swollen on one side and became very itchy. I gave piriton , that night was very sick. Next day he seemed ok , gave another piriton as still a little swollen. By the afternoon was having diarrhoea , took him to vets. Gave him anti sick injection and omaprazole , Friday seemed a lot worse , diarrhoea, . We took him to the vets Agsin They ran bloods , he has anemia. Losing albumin in blood. Gave him more meds. He got worse that afternoon. Starting passing a small amount of blood in his diarrhoea. Was drooling , and refused any kind of food. Never had he done that. He is a lab.i thought the worst .. he is so much better today. Eating , drinking. Having ultrasound on Tuesday to see what's going on. Would you have any idea why he has anemia. This is so worrying ..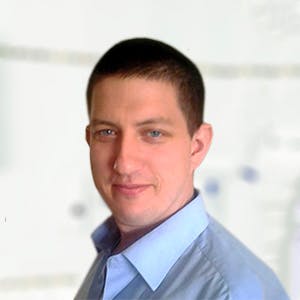 3320
Recommendations
Haemolytic anaemia may occur secondary to envenomation by bees (among other sources including snake bites and others); in these cases immune-mediated haemolytic anaemia may develop. However, you should follow up with your Veterinarian and see whether there are any other underlying causes. Regards Dr Callum Turner DVM
Add a comment to Harvey's experience
Was this experience helpful?
Rubee
mini schnauzer
10 Years
0 found helpful
My schnauzer has HGE since the 6th of July 2018, she stopped eating then and drinking, had vomiting and diarrhea, which turned bloody. I took her to the vet, she got antibiotics and fluids and went home, 2 days later she still wasnt drinking and still no food, took her to get blood work and more fluids. Early next morning a large amount of blood can from her back end, 4 times in 4 hours. She did drink some water but still no food. She sleeps all day and night and has not eaten in 5 to 6 days.
How do i get this to pass for her?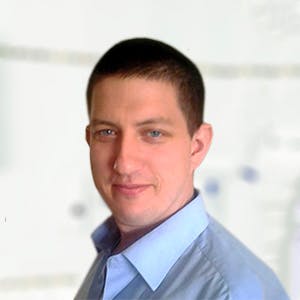 3320
Recommendations
The specific underlying cause of hemorrhagic gastroenteritis is still not fully understood; however treatment includes aggressive fluid therapy, antibiotics, supplementation along with other supportive and symptomatic care. If you're not seeing any improvement in the condition you should return to your Veterinarian as Rubee may require some inpatient treatment and monitoring especially if she is getting dehydrated. Regards Dr Callum Turner DVM www.msdvetmanual.com/digestive-system/diseases-of-the-stomach-and-intestines-in-small-animals/hemorrhagic-gastroenteritis-in-small-animals
Add a comment to Rubee's experience
Was this experience helpful?
Millie
Labrador
4 Years
0 found helpful
Has Symptoms
Hemorrhagic Gastroenteritis
Hi my dog has recently had a bout of Hemorrhagic Gastroenteritis and vomiting blood which was treated with IV fluids, 2x antibiotics, Omeprazole, Buscopan and Methadone (1 off) over night.
I have since had her home from the vet and she has been prescribed Calavseptin (500mg 1 tablet 2x daily) Metrobactin (500mg 1 Tablet 2x Daily), Omeprazole (10mg 2 tablets 2x daily) and Buscopan (10mg 1x daily when required).
I was advised to give her food little and often so her meals have consisted of scrambled egg or chicken and rice 4 times a day.
I understand she is going to be weak and sleepy due to the severity of the gastroenteritis. I was told by the vet I should expect her to have diarrhoea for up to 5 days. She has only had diarrhoea once when leaving the vet and has not had a bowel movement since. Should I be concerned about this or is it normal for this to occur?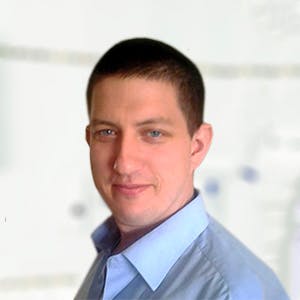 3320
Recommendations
Normally we would continue to expect to see diarrhoea due to the inflammation of the gastrointestinal tract for some time after the start of treatment, if there is no stool but Millie continues to eat and drink I wouldn't be too concerned for know; however keep an eye on her and ensure that she is hydrated and not in any more discomfort than you would expect her to be (i.e. not straining to defecate etc…). If she doesn't produce any stool by Monday I would suggest visiting your Veterinarian for an examination. Regards Dr Callum Turner DVM
Add a comment to Millie's experience
Was this experience helpful?
Apollo
basset coon hound mix
5 Years
1 found helpful
My dog has a sensitive tummy often. The other night (wednesday) he ate a few papa johns chicken poppers (about 2 or 3) and Thursdays he had diahrea, late thursday he had bright red blood with the stools and it would come and go in smaller or streaked amounts (never just outright blood).

I called the vet to get some help but they're closed on the weekend and I will go Monday. But in the meantime he's on some rice and chicken raw/bland diet with probiotic powder (which seems to help his stools but not the blood completely).

He doesn't have any other symptoms. He's got an appetite, he's playful and the same old pupper I love! What could be wrong? Is it possible because of his sensitive stomach he's just having a harder time and tore his rectum a bit ? Likewise, what are some estimated costs for the standard tests for Hemorrhagic Gastro? Thanks~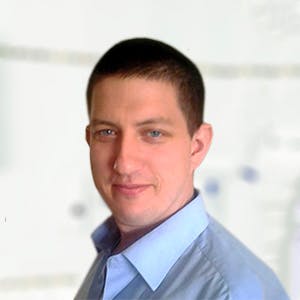 3320
Recommendations
Papa John's Chicken Poppers list the following ingredients: "Boneless skinless chicken breast, water, seasoning, sodium phosphates, Breading / Batter: Enriched wheat flour, potato starch, vital wheat gluten, salt, leavening, spices, garlic powder, onion powder, dextrose, sugar, extractives of paprika, yeast." Despite the blood in the stool, the ingredients also list garlic powder and onion powder both of which are toxic to dogs and may cause anaemia, there shouldn't be enough in the batter to cause severe symptoms but check for pale gums. It is most likely a case of gastritis which should pass with time and a bland diet; however you should visit your Veterinarian or an Emergency Veterinarian regardless especially if there is a worsening of symptoms. Ig you see symptoms of raspberry jam/jelly consistency or the gums are pale treat as an emergency. Regards Dr Callum Turner DVM www.papajohns.com/company/papa-johns-ingredients.html
Silver T, thank you for posting. I think my puppy has hge and I'm taking her to the vet tomorrow.
My dog had hge and had iv of fluids for 16 hours,antibiotics and a bland diet (boiled chicken and rice)he is fine now.Eating cat food could have been a contributing factor in the cause of this and the treatment cost was $600.00
Add a comment to Apollo's experience
Was this experience helpful?
Moss
Cavalier King Charles Spaniel x Poodle (Cavoodle)
15 Months
0 found helpful
Hi,

My 15month old Cavoodle had HG this week. Started 3am Monday,it's now Friday.
He's on the mend, after having spent the night at the vet on a drip & sent home with antibiotics & I think it's Omerazole along with a probiotic & some electrolyte fluids.
He still takes a little while to get out of bed in the morning, he has to be prompted to go outside & wee. He also seems to sleep a lot more during the day. Just wondering what the average recovery time is? He's usually very energetic still being a puppy. Is this normal?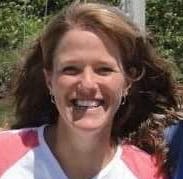 1611
Recommendations
Thank you for your email. Im sorry that Moss has had that problem. It can take some time to recover from such an insult, and it wouldn't be unusual to hav a few days where he is a little more tired. If he continues to eat, drink, and have normal bowel movements, you should be okay to monitor him. If you are not sure that he is okay, it would be best to have him examined to make sure that he is okay!
Add a comment to Moss's experience
Was this experience helpful?
Rocky
Jack Russell Terrier
5 Years
1 found helpful
Hi my dog had HGE wgich started 5 days ago and nearly died the 2nd day. He astonished us all by how quickly he recovered after that. He is back home now and wants to run and play. Can any form of excersice even if it is mild be bad for him at this stage of recovery?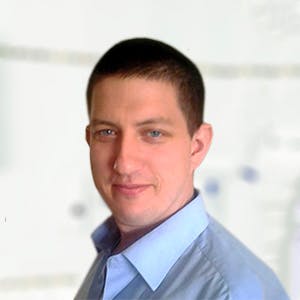 3320
Recommendations
Whilst running around isn't particularly bad for him, he will still be weak (in general) from the infection and should rest for another five days at least, but I understand some dogs can be difficult to keep calm. Limited exercise at regular intervals may help to disburse energy some that he isn't too hyper. But, it is good to read that he is recovering in strides considering how bad he was on day two. Regards Dr Callum Turner DVM
Add a comment to Rocky's experience
Was this experience helpful?
Loki
Australian Cattle Dog
2 Years
1 found helpful
Has Symptoms
hge, not having a bowel movement
My dog was diagnosed and treated for HGE and pancreatitis on Tuesday and was back home Wednesday night. He is eating again and acting more like himself however he has not had a bowel movement since (5 days). He has been on a chicken and rice diet. Is this normal? I know he was very emptied out and it could take some time for him to be able to go but how long is too long? I don't want him to get constipated.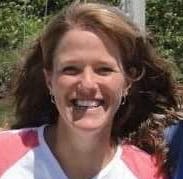 1611
Recommendations
Thank you for your email. It can take quite a few days to have a normal BM after having such severe diarrhea. If he is eating and drinking well, and not straining to defecate, you should be fine to monitor him for a normal BM - I suspect he may have one today! If he still hasn't had a BM by tomorrow, or he is straining and looking uncomfortable, he should have a recheck with his veterinarian, and they may take an x-ray to assess whether he is becoming constipated. I hope that he is okay.
Add a comment to Loki's experience
Was this experience helpful?
Milly
Yorkshire Terrier
6 Years
0 found helpful
I am wondering what I can do to boost my dogs immune system following this condition of HGE? Anything to do (food or supplements) moving forward to help prevent it from happening again and boost her overall health?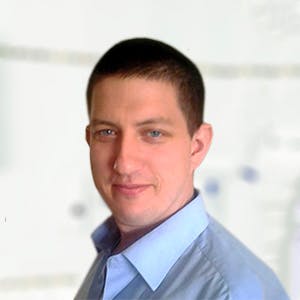 3320
Recommendations
There is no real 100% method of boosting a dog's immune system; the best course of action would be to ensure that they are fed a high quality kibble, have regular exercise and is vaccinated/wormed/flea treatment etc… With a complete balanced dog food, supplementation in an otherwise healthy dog isn't necessary. Regards Dr Callum Turner DVM
Add a comment to Milly's experience
Was this experience helpful?
Tequila
Chihuahua
7 Years
1 found helpful
I have a 7 year Old chihuahua, Tequila. She's never been sick before and was perfectly fine last night. At around 5:30am this morning, she threw up several times and eventually went back to bed. My alarm clock went off at 7:30am and I was shocked to see that my room floor was covered in diareah with blood, and lots of it. I looked for nearby animal clinics and took her to the first place that was open at 8:30am. Tequila was administered an ivy, antibiotics and something to stop the diareah. I was asked to monitor her and feed her pedialyte every thirty minutes and to bring her back if she wasn't better by the afternoon.

At around 11am I noticed a small puddle of blood again and I decided to rush her to another pet clinic. She was instantly taken in for monitoring and administered a series of medications through an ivy. The vet said she would need to stay overnight and explained that the analysis results came back higher than the normal range and all symptoms seem to point towards HGE. The worst part was that she gave me a 50/50 chance of survival. I instantly felt broken! I can't fathom the idea that my dog was perfectly ok one minute and on the verge of dying the next.

As soon as I was able to, I started researching HGE and to my peace of mind, most articles so far have had positive outcomes. Could It be that she isn't as bad as they say but they just want to remain realistic, just in case?

How soon can I expect my dog to show signs of improvement?

How long can I anticipate this process to take?

Any recommendations are greatly appreciated!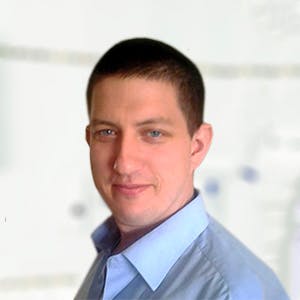 3320
Recommendations
Whilst many cases of hemorrhagic gastroenteritis have a fair prognosis, there is the risk of complications from dehydration which may lead to death. Aggressive early treatment with intravenous fluids and metronidazole (or similar) is the best course of action; however, if there are complications or your Veterinarian noted something else during the initial examination the prognosis may be less favourable. A 50:50 prognosis is given due to the many unknowns with the condition and the rapid onset where a normally healthy dog becomes severely sick within a short period of time; as for response to treatment, it really depends on how severe the condition is and the critical care given. Regards Dr Callum Turner DVM
www.msdvetmanual.com/digestive-system/diseases-of-the-stomach-and-intestines-in-small-animals/hemorrhagic-gastroenteritis-in-small-animals
Add a comment to Tequila's experience
Was this experience helpful?
Bear
Pitbull/Bull mastiff
5 Years
0 found helpful
My dog was hospitalized amd given IV because he was diagnosed with HGE (because of moving into a new hpuse possibly) he was put on a few antibiotics, nausea medicine and pepcid, and I'm giving him chicken and rice to help his stomach as told by my vet, its been about a day since hes been back home and he has pooped the first after his chicken and rice his stool was a little firmer than the usual "water" no blood though... Today he hasn't gotten chicken/rice yet but he has gone the bathroom and his stool is more watery than yeaterday, should I be worried or keep doing the chicken and rice and medication a few more days to see if it'll harden up?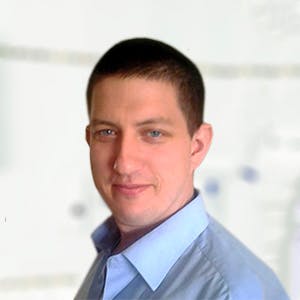 3320
Recommendations
For the moment, keep a close eye on Bear (and his stool) for signs of improvement; many times recovery isn't in a straight line and faeces will be of variable consistency. As long as the stool is free from signs of blood, I would continue with the diet and medications prescribed by your Veterinarian; we don't (as a profession) fully understand the cause of haemorrhagic gastroenteritis but there are certain pathogens suspected, obviously if symptoms worsen severely visit your Veterinarian. Regards Dr Callum Turner DVM
Add a comment to Bear's experience
Was this experience helpful?
Rocky
Yorkipoo
7 Years
0 found helpful
My dog started throwing up yesterday. At 5 AM it turned into throwing up AND diarrhea. I noticed that when he had a bowel movement. This has happened before, and he was fine after some rice and chicken broth, but this time there were small drops of blood in his stool. He's still eating, and is acting like he normally does (just a little tired). Is it HGE or something else entirely?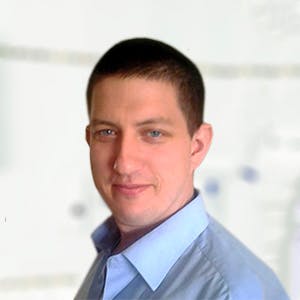 3320
Recommendations
There are various causes of blood in the stool (both fresh and digested blood) including infections (parvo, Clostridium etc…), parasites, tumours, intestinal obstruction, foreign body, poisoning and others; many times a case of hemorrhagic gastroenteritis will resemble raspberry jam diarrhoea, vomiting may be caused by the same causes. Regardless a visit to your Veterinarian would be required to determine the underlying cause and to treat accordingly; depending on the results of a physical examination blood tests, faecal culture and x-rays may be required to reach a diagnosis. Regards Dr Callum Turner DVM
Add a comment to Rocky's experience
Was this experience helpful?
Bess
Greyhound
12 Years
0 found helpful
Has Symptoms
Heavy panting on exercise
My greyhound had hemorrhagic gastroenteritis in January. She is 12 years old and this was the first time she had ever been ill. She had been starting her walks ok but then starting heavy panting which was assumed to be arthritis due to a broken back leg age 3. The vet had prescribed an anti-inflammatory and I believe this to be the the cause of the HG.
Her recovery was quite good but she is exhausted within a few minutes of exercise. She will still race around the yard and then be panting heavily, but she recovers and breathes normally within 10 minutes. The exhaustion gets worse later in the day and she will lie down by the door before I have put her harness on. Could she be anaemic from the HG?
She has a monthly treatment with an osteopath and does not have arthritis in her spine but there is something that has made her neck girth increase although the osteopath cannot determine what it is. I wonder if the shock from HG has affected her thyroid?
My vet wants to anaesthetise her to check heart and lungs but I'm scared to allow this.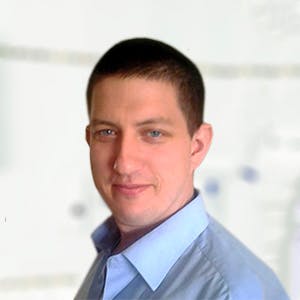 3320
Recommendations
The use of non-steroidal anti inflammatory drugs can lead to gastrointestinal irritation and bleeding; haemorrhagic gastroenteritis is more infection based. In older dogs, health starts to decline as in humans with heart, lung, liver and kidney troubles being quite common. I am not sure why your Veterinarian is wanting to anaesthetise Bess; a thoracic x-ray is possible without anaesthesia in most dogs (although may take one or two attempts if they move), echocardiography will give a good idea of the function of the heart and it's structures like valves and chambers (again possible without anaesthesia) and blood tests will give a good indication of internal health: blood cell counts, liver and kidney function as well as getting other profiles from the blood (thyroid etc…). Regards Dr Callum Turner DVM
My dog has just got this horrible illness HG. She was very very poorly with it as she is also diabetic. So she was kept in the hospital for 3 days as she developed Ketones in her blood because she had not ate in 4 days, they couldn't give her any insulin. Blood test revealed a possible UTI and a scan revealed an enlarged pancreas, which they also think she had another bout of pancreatitis. The scan also showed an enlarged liver, which she now has to be tested for Cushings Disease.I have to say this was the most scared I gave ever been in my life, the amount if blood she passed out her her back end took a whole kitchen roll to soak up. I thought my fur baby was gonna die and to the vets amazement, within 3 days she was an to come home. Eating as normal, getting her insulin, virtually no Ketones left in her blood, no bloody diarrhea and practically back to herself again,although she has lots if medication to take and a blood test to see if she does have Cushings Disease. To any pet owner Who's pet gets this illness, act fast, don't leave it a few days to see if they'll recover, because my dog was fine the day before and went downhill very very quick.
Hi my dog also recently had HG and also was very close to dying. But he is up and running now 4 days later and begging me for a walk. Will any form of excercise even if it is mild harm him?
Add a comment to Bess's experience
Was this experience helpful?
Fred
Shepherd Mix
7 Years
My 7 yr old lab/shep mix went to the kennel about two weeks ago. He was fine the first week, but had a few nighttime poo accidents but not every night. Then on Sunday he had vomiting with diarrhea and I noticed blood. I rushed him to the er vet and he stayed over sun into Monday. They didn't seem to want to keep him but I def did. I picked him up mon eve and he has been getting metrodiazole ? And I think doggie protonix or something similar. He is still tired and not too interested in anything. I called back today and was told to wait another day or two. No bm's yet but he is eating and peeing. Does not seem to. E drinking much which isn't like him. He is eating rice and boiled chicken. I'm thinking of taking him back tom as it seems he should be at least a bit better . When I took him there, despite the bloody vomit he was acting normal. I don't know if he's stressed or still feeling bad .