What are Bleeding Disorders?
Any breed of dog at any age may have a bleeding disorder; however, there are higher correlations of specific breeds and certain types.
A bleeding disorder is any irregularity that disrupts a dog's hemostasis, or its body's natural process to cease bleeding. For hemostasis to function, your dog's body requires appropriate blood clotting factors, constriction of blood vessels, and number of platelets.
Symptoms of Bleeding Disorders in Dogs
Specific symptoms are exhibited for specific types of bleeding disorders, although common symptoms that may indicate your dog has a bleeding disorder are:
Spontaneous bleeding
Excessive bleeding
Nosebleeds
Excessive bruising
Lameness
Depending upon the severity of your dog's bleeding disorder, you may not notice excessive bleeding until your dog suffers a severe injury or undergoes surgery.
Causes of Bleeding Disorders in Dogs
Congenital Clotting Protein Disorders are genetically inherited deficiencies in specific proteins necessary for blood clots to form.

Hypofibrinogenemia is a deficiency in fibrinogen and is most highly associated with the Saint Bernard and Vizsla breeds and severe bleeding.

Deficiency of Factor VII occurs when there is not enough of a clotting protein called Factor VII, is found in the Beagle, English Bulldog, Alaskan Malamute, Miniature Schnauzer and Boxer breeds, and is associated with bruising and excessive bleeding during surgery.

Hemophilia A is a deficiency of Factor VIII, and the most common congenital bleeding disorder. Females are typically carriers of the disorder while males exhibit symptoms. Dogs with severe cases of Hemophilia A exhibit internal bleeding while others may exhibit excessive bleeding from the umbilical site after birth and excessive bleeding during surgery.

Acquired Clotting Protein Disorders occur as a result of liver disease, as the liver produces most of your dog's clotting proteins, or in cases of liver toxicity, such as Vitamin K poisoning via rodenticide.

Platelet Disorders are any irregularity in platelet count or functioning, and may be congenital or acquired.

Thrombocytopenia is the condition of having too few platelets, disabling the body's ability to form clots. Congenital thrombocytopenia can occur when a mother produces antibodies against proteins in the fetus' platelets that her body deems foreign. Acquired thrombocytopenia is an autoimmune disorder in which a dog's body destroys its own platelets. It may be caused by a reaction to certain drugs (such as estrogen, aspirin, acetaminophen, and antibiotics) or vaccinations.

Canine Thombopathia is a congenital defect in the function of platelets. There may be the correct number of platelets; however, hey are unable to clot properly. This disease has been found in the Basset Hound breed only and is characterized by symptoms of nosebleed, bleeding gums, and tiny spot-like bruises over the dog's skin.

Von Willebrand's Disease occurs in a dog that has a deficiency in von Willebrand's factor, the protein that regulates the onset of clot formation. This is the most common congenital bleeding disorder and is found in all breeds. However, it is most common in the Doberman Pinscher, German Shepherd, Golden Retriever, Miniature Schnauzer, Pembroke Welsh Corgi, Standard Manchester Terrier, Standard Poodle, Scottish Terrier, Basset Hound and Shetland Sheepdog breeds.

Blood Vessel Disorders may be congenital or acquired as a result of other diseases.

Ehlers-Danlos Syndrome is known as rubber puppy disease or cutaneous asthenia. It is a congenital defect in the proteins that make up the skin's connective tissue, leading to blood clots and over-sensitive bruising.

Rocky Mountain Spotted Fever is the common name for the disease caused by the Rickettsia rickettsii parasite transmitted by ticks. The parasite kills blood cells, causing vessels to swell. Symptoms include nosebleeds, bruises, bloody urine or feces, and bleeding of the retina.

Diagnosis of Bleeding Disorders in Dogs
You will need to report thoroughly your dog's symptoms, their severity, and onset in order to ensure and prompt diagnosis. It is important to distinguish if the abnormal or excessive bleeding occurs spontaneously or only as a result of injury or surgery. The veterinarian will begin with a physical examination in order to search for bruises and signs of bleeding. Because there are so many different types of bleeding disorders, your dog's breed may help the veterinarian in developing a hypothesis to test. A urinalysis will be conducted in order to examine the proteins in your dog's urine. A complete blood count is an important diagnostic tool, as it will indicate abnormal red or white blood cell or platelet count. This test will also determine if your dog has anemia as a result of blood loss. Additionally, a chemical blood profile will be conducted in order to measure for electrolytes and other elements, for instance, vitamin K, which would indicate that your dog has an acquired clotting disorder caused by vitamin K toxicity.
Other tests will likely include simulated bleeding on a very small scale in order to measure Buccal Mucosal Bleeding Time, Activated Clotting Time and Activated Partial Thromboplastins Time, and Prothombin Time, which evaluates clotting factors.
Treatment of Bleeding Disorders in Dogs
Treatment will vary according to the specific bleeding disorder with which your dog is diagnosed. Dogs with a decreased platelet count may require a platelet transfusion; dogs with anemia may require a cell transfusion whether it's a whole blood or packed red blood cell type. Congenital bleeding disorders will need to be managed while acquired bleeding disorders will require identification and treatment of the underlying cause itself.
Recovery of Bleeding Disorders in Dogs
Follow all of the veterinarian's instructions for at-home care and checkups. In some cases of congenital bleeding disorders, you may need to manage your dog's excessive bleeding. If your dog is having an episode, restrict movement. If your dog has exhibited bleeding gums, only feed soft food and do not let your dog access bones or hard chew toys.
If your dog has a congenital bleeding disorder, you should have your dog spayed or neutered in order to prevent passing the disorder along.
Bleeding Disorders Questions and Advice from Veterinary Professionals
Augie
German Shepard Mix
1 Year
0 found helpful
Hello,

Following a vaccination my dog developed a hematoma on his back. We brought him to our vet who immediately transferred us to an emergency clinic. Our dog showed signs of anemia and we were told our dog was bleeding internally and need blood transfusions. After the blood transfusions his red blood cell count increased and clotting factor indicated the bleeding had stopped. Further tests resulted in a diagnosis of Hemophilia A. He has been home for about a week now and the hematoma has gotten larger in size. We believe he is irritating it by scratching it. There are no signs of internal bleeding such as fever or pale gums. He is behaving completely normal other than the itching the hematoma. Is it normal for the hematoma to still be large after 1 week and possibly a little bigger than it was? Our vet wants us to get his blood taken again to check his levels but I don't feel comfortable having him poked again with a needle knowing this could cause more damage.
Add a comment to Augie's experience
Was this experience helpful?
Mowgli
Golden Retriever
2 Years
0 found helpful
Our dog is neutered 3days back. He appears to be normal but he is bleeding intermittently especially when his posture pressures the stitches area. We can not keep an eye whole day so we checked with the vet she gave medicine for clotting but it appears to be not working. We will go and check up with her but I would like to seek your guidance in narrowing down the possibilities of the condition.
Add a comment to Mowgli's experience
Was this experience helpful?
Lyric
Border Collie
1 Year
1 found helpful
I have a 16 month old border collie I just got nuerered. Well the next day when I went to get him there was blood all over him by the incision. They put him under again and found out it took 14 minuetes for his blood to clot. They sewed him this Tim instead of glue and now day 4 there was some blood by incision and day five again this time a little more. He has had an ecollar on since ive brought him home and has been in an x pen. Yesterday was the first day he was allowed out of the x pen in the house. As soon as I saw blood he went back in. Today when I took him out only on a leash he sits down real fast and that's my clue something is bothering him. When I got him back in after a bowel movement the blood was red and there again this time he left a little puddle when he sat. Naturally it's Sunday so I'm watching and it seems to be not actively bleeding and his gums are pink. Is it normal for a bleeder to be having these problems? We are waiting a month to run tests on the clotting issue.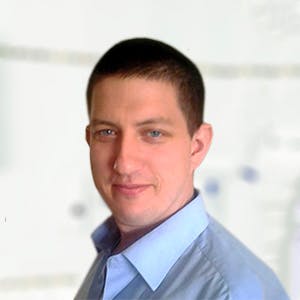 3320
Recommendations
A simple blood test would evaluate the platelet levels in the body; if the problem is platelet related it may be due to an increase in destruction, decrease in production or an increase in use. Also examination of a blood film under a microscope would show any platelet clumping or other anomalies which may indicate clotting disorders. In severe cases and blood transfusion may be required to help with the clotting time; it may be worth speaking with a Specialist to help Lyric and speed up the diagnostic process. Regards Dr Callum Turner DVM
Add a comment to Lyric's experience
Was this experience helpful?
Sparky
French Bulldog
11 Months
1 found helpful
My dog was castrated yesterday. Afterwards his blood pressure dropped very low and through a scan discovered he had internal bleeding. The nurse who rang said one of his tubes had slipped back unnoticed and was free bleeding into his tummy and the vet with 30 yrs experience had never had this happen before. Since then he has had a blood transfusion. I saw him today and he is highly sedated and was unresponsive. They now say he may have a blood disorder around coagulation?? In this same op he also had skin removed around his nose to open his nasal passage. I said it hadnt caused a problem on his nose. She agreed. What are the chances of this bleed happening in a routine op?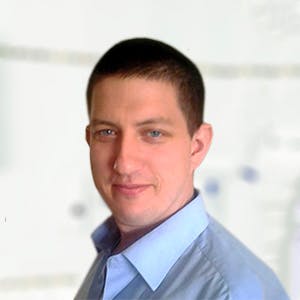 3320
Recommendations
This type of bleeding is uncommon during routine surgery but a pre-existing clotting disorder can skew the outcome of any surgery and sometimes we are not aware of a clotting disorder until we have issues during surgery. Now he has had a blood transfusion it will be difficult to test for clotting issues since the transfused blood will mess with any tests performed; once Sparky is stable, tests should be carried out to see if he has a clotting disorder or not. Regards Dr Callum Turner DVM
Add a comment to Sparky's experience
Was this experience helpful?
Conor
Corgi Cattle Dog
11 Years
0 found helpful
Medication Used
Benadry,Prednisone,Tramadol,
My 11 yr old corgi mix was diagnosed with mast cell cancer this past Monday..The tumor is very red and nasty and is located on the left hind quarters..The tumor will not stop bleeding..my vet is aware of this but is not being very pro active about how to treat it..In the meantime my dog is still bleeding..
What would you do for a dog with this problem?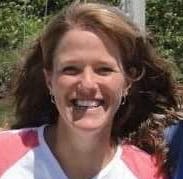 Dr. Michele King, DVM
Dr. Michele King DVM
1611
Recommendations
If the tumor is bleeding and not controlled, surgical removal would be the best alternative, as soon as possible. Without seeing Conor, I can't comment on his particular situation, but generally, that is what we tend to do.
Add a comment to Conor's experience
Was this experience helpful?
Ella
pit bull terrier
3 Years
0 found helpful
My dog got put on vitamin K1 for Congenital Clotting Protein Disorder. Is this the right path to be going on and will she fully recover in time or is this an issue that will always have to be monitored?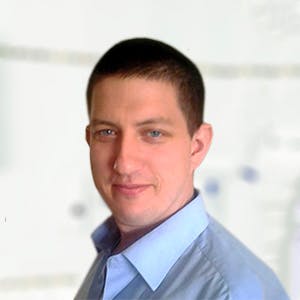 3320
Recommendations
There are various different congenital clotting disorders which may affect dogs, without knowing which one Ella is suffering from I cannot say what treatment she should be on. I've added a link below to a page on clotting disorders in dogs for your reference. Regards Dr Callum Turner DVM www.msdvetmanual.com/dog-owners/blood-disorders-of-dogs/bleeding-disorders-of-dogs#v3201014
Add a comment to Ella's experience
Was this experience helpful?
Mar
Mix --spaniel x lab?
9 Years
1 found helpful
Hi- I have a 9 yr old female lab/spaniel mix. She's 48 lbs and has had a bleeding right nostril for the past 2years. *Rarely* bleeds and it had stopped but now it's back and every day for the last week. The vet just put her on Chinese herbs that are supposed to help with clotting (haven't yet but it's only been 2-3 days). Her Blood panel/levels etc were fine... no issues. Poop isn't black.. normal.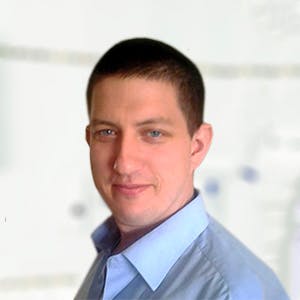 3320
Recommendations
The Chinese herbs are most likely yunnan baiyao which is something I recommend myself to help with unwanted bleeding like nosebleeds; there are many different causes for nosebleeds and in chronic cases like this the underlying cause needs to be determined (including tumours, infections, dental disorders, foreign objects among other causes). Try to see how the yunnan baiyao works but further investigation may be required. Regards Dr Callum Turner DVM
Add a comment to Mar's experience
Was this experience helpful?
Osa
Bernedoodle miniature
2 Years
0 found helpful
Has Symptoms
Bleeding gums (not a dental issue),
red Spots on belly (blood blisters)
blood not clotting low platelets
10lbs overweight w no clear reason
My 2 year old bernedoodle minerature got red dots on her belly then 2 days later her gums started bleeding. She is not clotting and after tests doesn't have the platelets to clot. They are running more blood tests now. She has had trouble keeping her weight down the last year and is about 10 pounds overweight. She is not a super active dog. Has never been excited about going on walks even though we take her everyday. Not sure if any of that is connected but thought I'd share. Any thoughts on what it could be? They didn't do a urine test and after reading the bleeding disorders I think I should ask them to. Any other tests I should ask for? They did give her k vitamin capsules right away as a precaution which seemed odd. Any way any advice is much appreciated.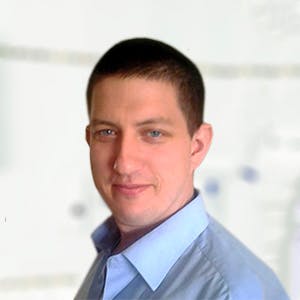 3320
Recommendations
There are various causes for low platelets which may include an increase in use (clotting), an increase in destruction (infections, parasites, toxins, immune mediated diseases) or a decrease in production (liver disease, kidney disease, bone marrow issues among other causes). I would check the liver (blood test and ultrasound) to look for any anomalies but otherwise I cannot think of anything else which would be useful for you at this time. Regards Dr Callum Turner DVM
Add a comment to Osa's experience
Was this experience helpful?
freddy
american micky bulldog
2 and a half
0 found helpful
what would cause full bleeding in a dog penis while erect with a greenish discharge...imflamed errected penis ..happened when a female was around but has had 1 previous litter..all healthy ..help to put penis back in didnt know what to do to help him...today theres a greenish/white viley looking muckus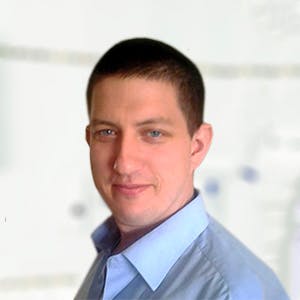 3320
Recommendations
There are a few possible causes, but if Freddy has trouble retracting the penis back in the the prepuce (sheath or foreskin), it may be a case that he has phimosis where inflammation causes a stricture at the end of the prepuce leading to difficulty; this may be caused by infection, trauma or other sources of inflammation. If the infection wasn't the initiating cause, there is most likely a secondary infection now; an examination of the penis and prepuce is required to determine whether surgery is required (in severe cases) and antibiotics. Regards Dr Callum Turner DVM
Add a comment to freddy's experience
Was this experience helpful?
Bunker
Boxer
5 Years
0 found helpful
My male boxer is 5. He is peeing blood. Some times worse than others. We did antibiotics (4 rounds and no change). We have run every test under the sun and every test has come back clear. X-ray, 3 ultrasounds, 8 urinalysis, 3 rounds of blood work. All were clear. He acts perfectly fine. Eats, drinks, plays. The only other thing is when she did one of the urinalysis she popped out his penis which she said took her 30 minutes with him crying in pain the whole time and she said there was a thick white paste (thick as toothpaste) on his penis. She nor the other vet ever saw anything like it. What could we be missing? We saw our regular vet, a specialist, and had Auburn University involved with our specialist. We stumped everyone. Please help me. I need my baby well.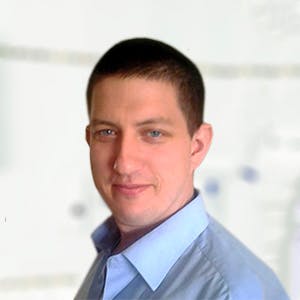 3320
Recommendations
This looks like a well consulted case with the involvement of a Specialist and Auburn University; I doubt that they missed something when checking Bunker and his test results. The thick paste around the penis is interesting, was it an accumulation of cells or a thick secretion? I am unable to think of anything else that wouldn't have been brought up by regular urinalysis, blood tests, culture samples etc… Regards Dr Callum Turner DVM
Add a comment to Bunker's experience
Was this experience helpful?
MOnty
English Springer Spaniel
15 Months
-1 found helpful
[email protected]
My English Springer is being tested for Von Willebrands, (results 3 weeks time perhaps). His castration took 6 weeks to heal a year ago. He cut himself on his lower leg last Sunday (nasty, above paw) & has been stitched up, but it will not stop bleeding. The Vets are redressing it every 2-3 days. We took the bandage off & the wound looked OK, 45 mins later , blood poring out again. How can I help this wound heal in the meantime? Vitamin K? Any ideas appreciated. The vets have prescribed Amoxicillin (which I note is not recommended on some web sites)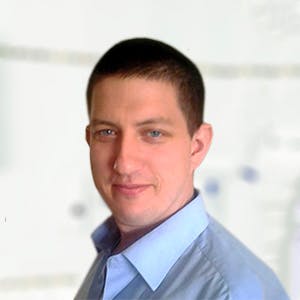 3320
Recommendations
Managing bleeding in a patient with a clotting disorder can be a challenging task, generally blood transfusions or plasma transfusions can be helpful in the stabilisation of a patient during recovery from injury; also blood or plasma transfusions may be useful before surgery in the future. Some medicines are contraindicated in cases of clotting disorders, which are disclosed on data sheets which need to be consulted before administration. Regards Dr Callum Turner DVM
Add a comment to MOnty's experience
Was this experience helpful?
Lily
Shetland Sheepdog
8
0 found helpful
My 8 yr old Sheltie has idiopathic pleural effusion which has been managed by 5 mg of prednisone every other day and by draining her via the pleural ports every few weeks (90 cc's typical). She developed fibrin which is blocking the tubing from the ports. What causes fibrin? How can it be treated? Is the pleural effusion causing it or is something else going on with her blood?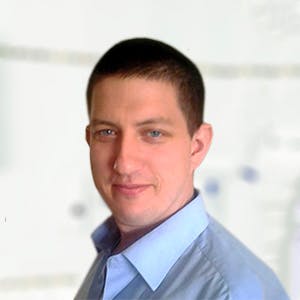 3320
Recommendations
Fibrin is present in the blood and is a vital component in blood clotting and wound repair; the body must be seeing the pleural port as a wound and is trying to 'heal' it, fibrin is always there as it is a vital protein in the body. Has your Veterinarian tried treatment with diuretics to reduce the pleural effusion which is effective in some cases (depending on the underlying cause). Regards Dr Callum Turner DVM
Add a comment to Lily's experience
Was this experience helpful?
Torres
Miniature Bull Terrier
6.5 years
0 found helpful
Has Symptoms
Bleeding from bulbus glandis
My mini bull terrier Torres has bleeding problems. He was bleeding from left bulbus glandis last summer and it stoped (gave him Ypozane and antibiotics). 7th of January he started bleeding from right b.g. and haematoma appered. The vetenarian gave him Suprelorine 16th of January. His haematocrit was 18 on 1st of February and mucosa burst. They had him operate the day after, twice, and got blood transfusion because haematocrit decreased to 6. They said ther was no broken vein only blood ran profusely from tissue. His haematocrit is rising each day, now is 29, but keeps bleeding avery morning and somethimes after long sleeping:koagulum and a cca 10-20mL of fresh blood runs out. Yesterday he started to take Ypozane (doctor said to fasten the castration), stoped giving him clavulanic acid intravenous and continued with augumentin oral for 7 days. The results for vWD came an hour ago and are negative: vW factor Ag 130%, Factor VIII 105%, Factor IX 118%. But fibrinogen level are increased: 770 (88-560). Can You please advice us what to do and how to stop bleeding?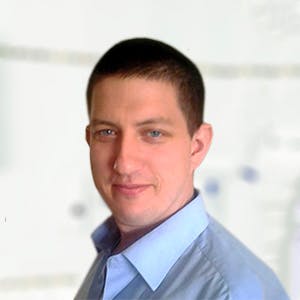 3320
Recommendations
Bleeding from the glands can be difficult to control, especially if a dog gets aroused as the blood pressure inside can displace any clot that is present. Tumours, trauma and ulceration are the usual causes for bleeding from the bulbus glandis. Your Veterinarian is currently treating by reducing sexual libido (to reduce blood flow to the area) and giving treatment for prostatic disease as well as administering antibiotics. If not already done, blood biochemistry may indicate liver or kidney trouble as these organs secrete a hormone to stimulate the production of platelets, if there is a problem there may be a low circulating number. I am unable to think of anything to suggest at this time. Regards Dr Callum Turner DVM
Add a comment to Torres's experience
Was this experience helpful?
Wrigley
Boston terrier
8 Years
0 found helpful
Has Symptoms
Reddish brown sticky drainage from eyes,
Toe nails reddish at base of toes
Sclera become bright red when paying
My dog has been tearing from his eyes and its a dark reddish brown in color and sticky. His nail beds at the toe join all have the same reddish brown color. Lastly when playing the sclera in both eyes turn bright red and takes a few hours to subside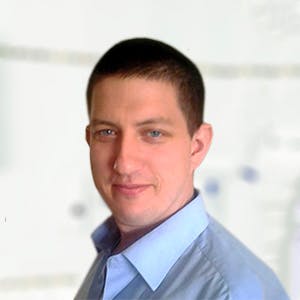 3320
Recommendations
The usual causes of red eyes in dogs are allergies, infection, trauma, ulcers, glaucoma, inflammation or increased blood pressure. The reddening of the eyes after exercise maybe just a physiological response to increased activity or a sign of something more serious; the discharge maybe due to dry tears or some infection, reddening around the nail beds maybe normal (remember the area is highly vascularised with the quick in the nail). The next time you visit your Veterinarian, bring it to their attention to check the eyes and to carry out blood tests to investigate other possible causes. Regards Dr Callum Turner DVM
Add a comment to Wrigley's experience
Was this experience helpful?
ducth
Shiba Inu
8 Years
0 found helpful
my dog been bleeding from the gum for a while now and i take at the vet dr and all she said that he is an namit and he has an heart merma but i don"t have no money to get him help i just want to to know can you help me with his bleeding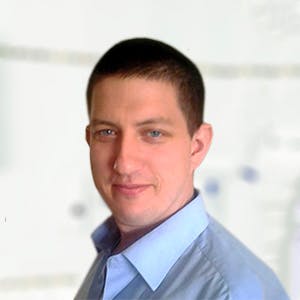 3320
Recommendations
The usual cause of bleeding gums is periodontal disease due to poor oral hygiene; other causes of bleeding gum arse infections, poisoning, trauma and clotting disorders. A point to start would be to ensure Dutch has an adequate level of oral hygiene and has a balanced complete diet. The anaemia may also indicate kidney or liver dysfunction which could be causing a decrease in circulating red blood cells and platelets; without doing any blood tests, it isn't possible to confirm. Regards Dr Callum Turner DVM
Plzzz help my dog is rosy she got bleeding during urine and ryt nw she's weak and vomits wtevr she eats she's just 6months puppy..
Hi. I'm Nica and my 7 yr-old dog is Patty. He's one of the regular dogs you can find in the Philippines. 2 months ago, his right ear was swollen and we just let it be since there's no vet near us. It subsided yet his ear lies low. Then, he sneezes excesively. The next thing is that small drops of blood is coming off from his penis. Now, his right nose is bleeding. Is there any home remedy we can do to help him? He still is as active as before. He eats and plays well. Hope you can help me :(
Add a comment to ducth's experience
Was this experience helpful?