What is Pimobendan Poisoning ?
Pimobendan is a drug used for dogs to increase their heart's pumping ability, which is usually given to dogs with certain kinds of heart disease. Some of these are congestive heart failure (CHF), dilated cardiomyopathy, and mitral valve insufficiency. It is an inodilator used for congestive heart disease and heart failure in dogs. Pimobendan works by slowing the function of phosphodiesterase enzymes that open the blood vessels and makes the proteins in the heart more sensitive to calcium, which helps it to contract more effectively. It is usually given with other medications like digoxin and ACE inhibitors. Because this medication has been made to taste good to your dog, and it comes in chewable tablets, a toxic dosage of pimobendan is likely if your dog has access.
Pimobendan (Vetmedin) is a commonly prescribed heart medication used by veterinarians. In some cases, pimobendan has been known to cause rapid heart rate, vomiting, diarrhea, nervousness, collapse, convulsions, and possibly death if not treated right away. In addition, if given to a dog without a heart condition, the effects can be life-threatening immediately. This type of drug toxicity can be mistaken for other illnesses, such as a virus, and may be overlooked until it is too late. That is why it is important to see your veterinarian right away if you even suspect that your dog has ingested pimobendan. There are two types of pimobendan poisoning, which are acute (taking a large dose causing immediate toxicosis) or chronic (taking small amounts on a regular basis, causing a gradual toxicosis).
Book First Walk Free!
Symptoms of Pimobendan Poisoning in Dogs
Your dog may not show any signs of toxicity right away, and some of the mild symptoms, such as stomach upset and weakness, may be overlooked as a virus or anxiety. However, if your dog has gotten into the medication, you are likely to notice that the bottle or blister pack the pills came in are on the floor or chewed on. Anytime you think your dog may have ingested a medication of any kind; it is vital that you call your veterinarian or get your dog to a pet hospital or clinic. Some of the most commonly reported symptoms are:
Allergic reaction (breathing difficulty, hives)
Collapse
Cough
Coughing
Dark sticky stool (melena)
Dehydration
Depression
Diarrhea
Elevated heart rate
Fainting (syncope)
Fluid accumulation in the lungs and/or abdomen (ascites)
Gagging
Heart murmur
Increased respiratory rate
Increased thirst and urination
Irregular pulse
Itchy skin (pruritus)
Lethargy
Loss of appetite
Loss of bodily movements (ataxia)
Low blood pressure
Restlessness
Seizures
Shaking
Staggering
Sudden death
Trembling
Urinary accidents
Vomiting
Weak pulse
Weakness
Weight loss
Types
Acute pimobendan poisoning is caused by an ingestion of a large amount of the drug at once (such as with accidental overdose or if your dog gets into the medication
Chronic pimobendan poisoning is caused by a small amount given on a regular basis
Causes of Pimobendan Poisoning in Dogs
Accidental overdose by owner
Dog ingesting medication left out in his reach
Giving the medication to the wrong dog
Diagnosis of Pimobendan Poisoning in Dogs
A full body examination will be done, which will include abdominal palpation, vision and hearing check, reflexes, heart rate, oxygen level, blood pressure, and body temperature. The veterinarian will also need your dog's complete medical history, recent illnesses, injuries, abnormal behavior, and vaccination records.
Some laboratory tests will also be performed, such as serum electrolyte levels, protein and glucose, complete blood count (CBC), urinalysis, and fecal examination. The veterinarian will be looking for a decrease in the platelet count, increased phosphates, high blood glucose and liver enzymes, and an increase in protein in the urine and blood. The fecal examination will show the presence of pimobendan if it has been several hours since ingestion of medication.
Chest and abdominal images through radiographs (x-rays) will be done to get a look at the heart and lungs. If the veterinarian suspects damage, CT scans, ultrasound, and possibly an MRI will be used to get a better view. An electrocardiogram (ECG) will also be done to measure the heart's electrical and muscular activity.
Treatment of Pimobendan Poisoning in Dogs
The treatment for pimobendan poisoning is to induce vomiting and administer activated charcoal to bind with the medication so it can be eliminated more safely. In cases of chronic pimobendan poisoning, the damage from the toxicity has already been done, so the treatment will depend on which organs are affected by the drug. In the case of liver damage, the only treatment is a transplant, and these are still relatively new procedures with low success rates at a high cost. However, if this is your dog's only chance of survival, you may wish to proceed. Otherwise, the only treatment will be to make your dog as comfortable as possible.
Recovery of Pimobendan Poisoning in Dogs
If your dog gets treatment right away for acute pimobendan poisoning, chances for recovery are good, depending on the dose taken and health of your dog. However, in the case of chronic poisoning, recovery chances are not good and will depend on the amount of damage done by the medication. To keep this from happening again, be sure to keep this and all other medication out of your dog's reach.
Pimobendan Poisoning Questions and Advice from Veterinary Professionals
Jasper
Cocker Spaniel
12 Years
4 found helpful
Hello I have a 12 year old cocker spaniel with various comorbidies outside of an enlarged heart and would like to take him off Vetmedin because I believe this is the only thing keeping him alive at this point and I would much rather him pass naturally than me having to put him down. Is there a protocol for weining him off Vetmedin?
Jasper, we have a 4 year old Great Dane that developed several heart conditions after being on a drug called Proin. Our Vet prescribed him 4, 10 mg. pills a day and as you know this is a VERY expensive drug. So, what we did was reduce his dose slowly over a matter of weeks. He is now on 1, 10 mg. pill a day and doing just fine...he runs and plays and is a happy boy. He does need that one pill though as we tried to take him off it completely and it was very horrible--coughing and simply like he was dying a horrible death. So we upped his dose that night back to 4 pills and weaned him back down and he is doing fine again. We also suppliment him with Miracle heart Miracle Heart liquid that we get from a local supplement store but you can get it much cheaper online.

The "natural" death after stopping Vetmedin is not a pleasant one. Their lungs fill with fluid and you baby will basically drown to death from fluid in his lungs. So if you think he has come to his end, a more compassionate way to end his life is to put him down. But first, you may just want to wean him down to a low dose and adjust accordingly to how he reacts. Lambert Vet Supply has the best prices for all pet meds and have discount codes. Our last purchase of Vetmedin was $83 for 50 count of 10 mg. That is an amazing price!

Good luck to you and Merry Christmas.
We have found Walmartpetrx.com to be THE LOWEST PRICE Period on Vetmedin...and they will price-Match!!...Place your order on phone with agent and tell them the Lowest Price you found and they will match it.
This is a NEW Walmart Pet Pharmacy Option.
There phone number is : 877-753-4126
Add a comment to Jasper's experience
Was this experience helpful?
Tori
Beagle
7 Years
0 found helpful
My dog was diagnosed with dcm about 2 months ago after going into congestive heart failure. It has been challenging balancing the meds with the heart and kidneys. Vet has prescribed Vetmedin, enalapril, hydrochlorothiaziade, plavix, spirolactone, and lasix and this combination of meds put chef at bay it also started to damage kidneys. Vet then removed enalapril and hydrochloroziade and reduced lasix dosage and added in isosorbide mononitrate. I would to know if anyone had experience with using isosorbide with vetmedin and whether it was positive. I could not find that this drug is commonly used to treat this condition.
Add a comment to Tori's experience
Was this experience helpful?
Luke
Beagle
12 Years
5 found helpful
Hello.
My dog suffers from a heart disease, his heart valves are not working well, which causes edemas in his lungs which led to respiratory failures, he has been diagnosed about a year and a half ago, at first his cardiologist prescribed pimobendan, enalapril and fusid, but as time went by those did help much and he kept developing edemas in the lungs which led to breathing difficulties, with each respiratory failure due to the edemas, the cardiologist kept adding more meds and to increase the dosage of pimobendan.

over time and due to edemas in the lungs and respiratory failures still occurring, his medications piled up to: pemobendan(15mg), torsemide (7.5 mg, fusid didn't cut it anymore), enalapril (15 mg), Spironolactone (50 mg), hydralazine(12.5 mg), Theophylline (150 mg) and rekod (10 mg). the dog was 37 lbs at that time.

but eventually, even with all of these meds, he still developed edemas and respiratory failures, it got so bad that he was hospitalized for 4-5 days with constant fusid injections to his vein until he he recovered, he also developed trembling during that specific phase of respiratory failure, cardiologist said it could be age, could be weakness from everything he's going through, but said that as long as the dog functions, eats and active then we shouldn't worry about it, blood tests didn't show anything unusual either.

at that point the cardiologist said it's either putting him down or going above what is recommended with pemobendan, he said there wasn't much to do and it's either trying that or putting him down because at this rate he won't last long, and so we increased his pemobendan to 30 mg a day. (37 lbs dog), magically enough that improved his breathing pretty much instantly and kept at it at a wonderful rate, he was like a new dog, even his trembling were reduced to almost none, and that was going on for 2 months (the longest ever since his edemas and respiratory failures, before it was one every about 2 weeks).

but now, in the recent few days, he started breathing faster again, he trembles a lot- more than he ever has, apathetic, and his eyes look sunken.

we took him back to the hospital where they ran blood tests and had an x-ray on the lungs, blood tests came out fine, they said there are some water in the lungs (despite all the meds he takes) and gave him a fusid shot and also gave me liquid fusid to give him for several days, a shot of 0.3 mg a day, it's been about 4 days now and no improvement.
I talked to his cardiologist and he said it could be another edema or it could be even pemobendan poisoning, he told me to increase the pemobendan to 40mg for several days to see if it improves something, since going to 30 mg from 15mg really improved his health for 2 months up until now.

I'm in a tough spot right now, because if it's indeed pemobendan poiosning, increasing the dosage even more will most likely worsen his condition, but if it's not pemobendan poisoning and it's another edema in the lungs, decreasing the dosage will worsen his condition even further.

I am not sure what should I do?

he still has good appetite, eats daily.
hello there, my shitzu suffers from HD as well. currently i am giving her a cocktail of pimobendan, enalapril and furosemide all at a very low dose 2.5 - 5mg. What i've noticed from Mika is that she is shaking a lot and she has developed like little skin "moles" not sure if this is a side effect. Anyways she is doing much better since she started taking all three pills.
she does not cough as frequently as she used to and her syncopes stopped completely.
i am concern about her shaking !!
Nayda, you say you're giving furosemide (Lasix/Salix), are you giving supplemental potassium? Diuretics deplete potassium in the body. We use RenaKare (prescription), but there are OTC supplements as well. I can't say what is causing the trembling in your dog, but I understand that it is a potential symptom of potassium deficiency.

I should mention that RenaKare is pricey. If you decide to give a potassium supplement, you might want to try an OTC supplement first (Amazon has a big selection for dogs).

Good wishes for your fur baby.
Lke how is your baby doing now?
Add a comment to Luke's experience
Was this experience helpful?
Muffin
Yorkipoo
10 Years
2 found helpful
My 19 pound 10 yr old Yorkie-poo develpoed a pot belly . I took her to our vet and got a call later that we could do exploratory surgery, give her Lasix or send her out for a sonogram. We opted for the surgery and found nodules on her liver which the vet sent for biopsy. The pot belly was caused by excess fluid build up in the abdomen. She came home on lasix and enalapril while we waited for the biopsy results. 2 weeks later we returned to the vet to have 1 liter of fluid removed again. 3 weeks later back to the vet and 1 &1/2 liters removed. The vet prescribed vetmedin for suspected CFH. The biopsy came back as benign. I have seen a dramatic change in Muffin since adding the Vetmedin. She is acting like her old self except for being a little skittish. I also have changed her dog food to a low sodium kibble. I have added home cooked food also to control the sodium intake. I cook ground beef, ground turkey, chicken thighs, sweet potatoes,kale,peas,carrots, brown rice,whole wheat pasta, oatmeal, fish and boiled or scrambled eggs. She also gets a daily vitamin and fish oil on her food once a day. I have switched to baby carrots or Apple pieces for treats. I also made frozen treats from bananas , plain Greek yogurt and almond butter in an effort to eliminate as much excess sodium as possible.One concern I have is she seems to be experiencing some hair loss. Her appetite is great and we have not had any more issues with excess fluid. Before I started cooking for her she didn't want to eat and had become skin and bones ,her backbone and ribs were very prominent. She is much better now and no longer looks unhealthy. I just hope the vetmedin and good food can keep her going .
Add a comment to Muffin's experience
Was this experience helpful?
Juicy
Chihuahua
12 Years
0 found helpful
Medication Used
Pimobendan ("Vetmedin") 1.25 mg tab
Furosemide ("Lasix") 20 mg tabs,
My dog was diagnosed with Stage C degenerative mitral valve disease suspect minor chordae tendinae rupture and Stage B1 degenerative tricuspid valve disease. She had CHF in October 2019 for the first time and was put on Pimobendan (2 tablets a day) & Fursomide (3/4 tablet a day). She had CHF again on February 5, 2020 and went into the hospital for labored breathing. I was told she would need to stay over night. The next morning the doctor called and told me "there was an accident in the ER and one of the nurses gave Juicy (my dog) 11 times the amount of Pimobendan she should have received." By the time he realized, poison control said it was too late to give her charcoal and have her throw up. He said they would need to monitor closely for the next 24 hours and make sure her heart rate & blood pressure didn't drop/change drastically. It didn't (according to him). However they kept her in the hospital an additional 2 days and said it was because her breathing was still labored and they suspected she still had fluid in her lungs. They wanted to keep her additional days but obviously this was all adding up financially so I brought her home. She came home on Feb 8th so weak she could barely stand or keep her eyes opening. In discharge, they added two additional meds Spironolactone 25mg and Hydrochlorthiazide 25mg which we quickly removed because she couldn't stop vomiting. She didn't poop for 2 days and when she finally did she had diarrhea and then blood in her stool. She continues to have an extreme lack of appetite on Feb 19th almost 2 weeks since she came home from the hospital. What I want to know is - are there long/er term effects of pimobendan poisoning? I'm wondering if 1) her hospital stay was prolonged because she was poisoned and her body needed to recover and 2) are there other areas impacted by pimobendan poisoning? Like in impact to the kidney, liver, abdomen etc...?
Add a comment to Juicy's experience
Was this experience helpful?
Daisy
Maltese Shih Tzu
12 Years
0 found helpful
Hi my dog has grad 2 heart murmur but a X-ray showed enlarged heart she is Maltese shitzu 12 years old, they decided to give cardisure 2.5mg daily. We have noticed increased thirst and constantly hungry, is this normal vet seemed to think it's not a usual symptom but wondering if anyone's dog has been so hungry and thirsty, she also has high liver enzymes currently on milk thistle but this has been for quite some time so I think it's unrelated as her full blood screen ect ruled out any disease cancer markers ect.
11:45 am EST Hi, Our rescue-shih tzu-bichon (BUDDY)is now 12yr8mos. old. He's been blind 4 2 yrs. from eye infections, has a heart murmur. BUD is given Lasix & Pimobendan plus eyedrops. During his time on "P." he's had loose stools, voracious appetite & of course THIRST (caused by the working lasix i imagine). Yes, he forgets where he is & pees in places other than his own pee-pads in the bathroom. That's y I bought 'his' very own Rug-Dr to clean up. YES, Buddy still uses the pee-pads. They're labeled trainers w/ best price & Sam's Clb. We too, have noticed the high heart rate that's impossible to ignore when he's always snuggling up to us. BUDDY was by my side every day&nite when i was suffering from post chemo & radiation treatments-BUD still gives his LOVE.
After seeing his Vet & getting a much needed shot of lasix, the vet wanted to up Bud's RX of "P." Well, we're going thru some financial difficulties & that inexcusable high cost of that med, me & my wife decided to put Buddy in the Lord's hands. We're not religious fanatics so kildly don't judge me. I simply believe after all we've done-there's nothing else we can do except continue his lasix & BP pills which thanks to Walmart, still allows us to afford Bud's medical insurance w/ the Vet. That may too, be canceled.
Many years ago, a Vet told me that blindness is NOT a death sentence. So as long as Buddy doesn't display any physical or oral (another words crying or moaning) pain. He's staying put and I thank God for every day he's still here. Thanks for reading. I hope all your 'baby's" enjoy a happy & healthy life w/ you.
This is for Donna C. above.

I hope you called your vet or took your pup to an emergency clinic immediately. Not only for this medication, but for any medication or supplement taken by any animal that it was not intended for.
My 12 wk old pug just ate my 8 lb old dogs pimobendan 1mg
Add a comment to Daisy's experience
Was this experience helpful?
T-bone
Pit bull
6 Years
2 found helpful
My pit bull who is 6 years old and 56 pounds was diagnosed today with an enlarged heart. They prescribed vetmedin 5mg twice a day. After the first dose his heart is racing, he is slobbering, and he just isn't his self. Is this normal after the first dose?
If it doesn't seem right to you, get a second opinion.
Add a comment to T-bone's experience
Was this experience helpful?
JJ
Chihuahua
12 Years
2 found helpful
I was wondering where the "source" of this article came from. My little guy has been on Pimobendan for 10 months now and to make a LONG LONG story short he has been on a dose for a dog twice his size. My "new" vet and the current emergency vets have determined that he had gotten into something toxic. He presented to the "old" vet with full blown jaundice and I was told he had cancer. Not so, as he started to respond to a "let's see" if this helps (vet said probably wouldn't) antibiotic. He also sent us home and booked a recheck for "5 weeks out"!!!!! I felt very uncomfortable with this situation because his numbers were exceeding their in-house lab work. I then contacted another veterinarian for a consultation and was immediately told to go the emergency/specialist hospital. I am VERY fortunate to have done so.......it's been an unbelievable roller coaster ride for weeks now and has become very very costly. His initial values were as follows (upon arrival at emergency hospital and AFTER being on an antibiotic, only the abnormal results are listed):IDEXX SDMA - 19, Na:K ratio - 42, ALT - 2426, AST - 405, ALP - 3788, bilirubin - 7.9, bilirubin unconjugated - 2.4, bilirubin conjugated - 5.5, cholesterol - 611. Since these results his liver tests are s..l..o..w..l..y improving but his most recent kidney labs are worsening. My vets are unable to find any info regarding Pimobendan poisoning, but I found this info here. I feel that being on twice the dosage for his size must have contributed to this in some way.....NONE of my other dogs (4 more) have experienced ANY of this. The vets definitely think it was a toxin of some sort. He's under my supervision while outside and isn't allowed to roam. Since the "new" vets have "lowered" his DOSE there is NO more head bobbing, appetite is increasing and labs are improving for the liver albeit slowly. Hopefully the kidneys will also respond positively.
I'm thinking vetmedin is not good for my dog either. She is 15 yr old chi and has slight beginnings of CHF. She has a cough too which was really the main reason we went to Dr many months ago. 1st we thought it was her teeth. (Very bad teeth) antibiotics seemed to stop the cough for little. Then it came back. Then we thought it could be her heart. Had an echo. Cardiologist said not from heart. No meds at this time. Kept trying antibiotics. Cough still there. Finally, had coughing and water in lungs dr gave a shot of diuretic. That stopped coughing. And then proceeded with 3 heart meds-vetmedin,enapril and lasix. Did ok for a while (2 months?) but appetite was slowly decreasing.then day after Christmas got Very sick. No eating. Shaking. We thought it was her teeth. Got her a 14 lasting antibiotic shot. Stopped Heart meds. After about 5 or 6 days appetite came back. Complete 360. Happy dog eating and running about. Cough came back a little. Had another cardio in case we wanted to take teeth out. Cardiologist said only give vetmedin. I didn't. I only gave her half dose of lasix. Was doing great. Called dr foe more lasix. He said no, give her the vetdemin as recco'd by cardiologist. I reluctantly said ok. Tried ONE DOSE of vetmedin yesterday and now she WON'T eat like she was. Is coughing. And not the happy comfortable dog i just had. I am very very upset. I stopped vetmedin. Waiting and hoping she gets better! 😩☹️😡
I'd also love to hear how things are going for you. I started my dog on Vetmedin in December, and within two weeks started losing weight very rapidly, had become lethargic and lost interest in food. Just trying to find out now what happened, but it really was too much of a coincidence NOT to be the Vetmedin, and a wrong dose or something.
My dog experienced weight loss, lack of appetite, depression & weakness. It was definitely the Pimobendan. I think it works on every dog differently. My dog was getting worse on it & it probably would have killed him if I had not taken him off it. Of course the vet said it couldn't be the medicine. I know my dog and this medicine was only new addition to his routine. Needless to say, I changed vets. My new vet respects my decision to not have my dog take this toxic medicine. He is currently in lasix and benazepril. He was diagnosed with congestive heart failure & enlarged heart over a year ago and is 13 1/2 years old.
Hi - I would like to hear how this turned out. My dog has similar symptoms on Pimobendan, and I've been of the mindset that the drug has actually worsened his condition.
Add a comment to JJ's experience
Was this experience helpful?
Posey
Shih Tzu
12 Years
3 found helpful
Has Symptoms
Every allergic side effect listed
My just turned 12 years old Shih Tzu was put on Vetmedin for a heart murmur and enlarged heart. Doctor provided no written literature on harmful affects and spoke only glowingly about it's effectiveness. After on it 3 days with labored breathing,lethargy,impaired coordination, black diarrhea, lack of appetite for food and water, I finally realized something was really wrong and stopped the Vetmedin. An emergency visit to the Vet,the ultrasound showed fluid in her abdomen and around her lungs, not present in the original ultrasound before administering Vetmedin. Her liver was swollen and her pancreas was affected. I have had this poor baby at additional emergency clinics, an emergency appointment with a heart specialist who said Vetmedin was prescribed prematurely, an emergency hospital to see an internist, and no one has helped with the after affects this drug has had on my dog. After a week off Vetmedin, she is a vastly changed dog, her breathing continues to be labored and fast, she is restless and can't settle down to get comfortable, is listless, sleeps constantly, is depressed, has no appetite, and can barely walk in from going outside. I don't know what else to do for my dog as she struggles to get through this and tries to live. She should have never been given this harmful drug.
I'm so sorry you have been going through this with Posey! How is she doing now? Was it Pimo poisoning? I just lost my girl Tuesday night, and I believe Pimo had something to do with it.
Add a comment to Posey's experience
Was this experience helpful?
Shadow
King Charles Spaniel
10 Years
0 found helpful
I have a 10 1/2 year old King Charles Cavalier that has been diagnosed with a grade 2 murmer, enlarged heart that is pushing up on his trachea. Was prescribed 1/4 tablet of a 10mg Pimobendan 1/2 tablet of Enalapril 10mg. Twice a day. We are in day 3.
He is confused, weak, scared. I had to give him water by tablespoon which was much appreciated. 5 Hours later he drank some water out of his bowl. Little victories give you hope. We went for a walk and he crossed the street wobbly. He peed squatting but his back legs gave out at the end. I carried him home. He is not lying on his stomach to sleep but sitting all night. I rocked him in my arms for comfort and put his 25 lbs on my lap where he may have slept for 30 minutes. His tail did wag in acknowledgment briefly. He's fighting this but I feel like I don't have the meds right for him. 3 bights of food this evening and trying to poop tonight is out of the question. I want to give these meds a shot cause it's his only hope but getting it right is difficult. Caughing did stop. Is it wrong to cut back a bit on the meds so he can regain some strength to poop ?
Add a comment to Shadow's experience
Was this experience helpful?
Xavier
Toy or Miniature Poodle
12 Years
0 found helpful
My toy poodle, Xavier has a heart murmur. The vet has prescribed 3 medications one of them is Vetmedin, 1.25. He is prescribed 1/2 pill 2 times a day however because of timing of the 3 meds I give him a whole one in the morning. He has started coughing quite a bit in the past 24 hours. I'm wondering if I could be overdosing him at this point. He seemed much better when I did this originally. He also seems to have coordination issues, will sit or lie down and then a few minutes later he fine.

Your advice is greatly appreciated!
Add a comment to Xavier's experience
Was this experience helpful?
Ava
chihuahua mix
17 Years
-1 found helpful
Has Symptoms
mild, intermittent cough; panting;
My 17 year old 12 lb dog was diagnosed with Class III degenerative heart failure with grade IV heart murmur, enlarged heart, MVD three weeks ago with and I started her on furosimide 12.5 mg 2x a day and vetmedin 1.25 (one and a half tabs) 2x a day. She is not yet on an ACEi because she has low blood pressure. I got a follow up blood panel two weeks later and her BUN was way high out of range and her creatine was also high. Prior to the medication, these values were within range but her SDMA showed early detection of kidney failure. When I followed up with the vet cardiologist, he said my dog's furosimide dosage was the lowest possible dosage and suggested that I increase her vetmedin dosage to 3x a day to increase blood flow to her kidney. On the other hand, the primary vet who ran the blood test suggested I decrease her furosimide to once a day because of the increased kidney values. Also, auscultation of her lungs had no indication of any sound or crackling and the thoracic x-ray showed her lungs were now clear. Even prior to furosimide, her coughs were minimal...usually one quick cough a day, usually after getting up. She occasionally has panting episodes which last no longer than one minute. Her respiration (previously mid to high 30s) stabilized at around 20 bpm after the two weeks of furosimide but increased to about 28 bpm after I took her off furosimide for one week. I am at a loss about what to do with this delicate balance between her heart and kidney. I added a daily Vetriscience heart supplemental vitamin and Welactin omega-3 fish oil in the hopes that I can minimize her furosimide dosage to prolong her kidney function. What do you suggest I do at this time about her furosimide and vetmedin, given the different advice given between my primary vet and the cardiologist?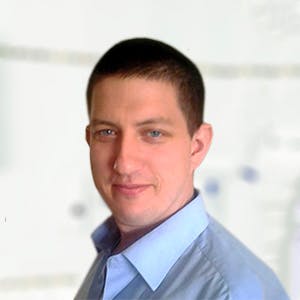 3320
Recommendations
Without examining Ava myself and not seeing her medical files it is very difficult for me to legally weigh in with an opinion, however I would be more on the side of your Cardiologist. Minimum dosage of furosemide may be found in the link below, but I think it is important to keep administering the furosemide. Regards Dr Callum Turner DVM www.msdvetmanual.com/pharmacology/systemic-pharmacotherapeutics-of-the-urinary-system/diuretics
Add a comment to Ava's experience
Was this experience helpful?
Molly
toy poodle
10 Years
1 found helpful
Has Symptoms
Coughing, fainting, cardiac disease
My dog was diagnosed with enlarged heart, heart murmurs about 1.5 years ago. Our Vet prescribed her Vetmedin 1.25mg a half tablet every 12 hours together with Enalapril 5mg 1/8 of tablet every 12 hours. Just recently, Molly developed a cough and our Vet prescribed to increase both medications: Vetmedin 1.25mg 1 tablet every 12 hours and Enalapril 5mg 1/4 of tablet every 12 hours. Vet noted that her heart increased in size more on 30% from previous. Molly still coughs but in 2 months after increased dose she fainted twice. Molly is 9 pounds and according to your dose recommendation maybe is overdosed by Vetmedin. What would you recommend?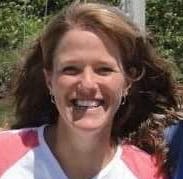 1611
Recommendations
If Molly weighs 9 pounds, her dose of Enalapril would be up to 2 mg twice daily, and her dose of Vetmedin would be up to 1.25 mg every 12 hours. The Enalapril can cause a decrease in blood pressure, and 1/8th of a tablet is a difficult measurement to get correctly. Your veterinarian may be able to get a smaller tablet for the Enalapril so that the dosing is more accurate, or may be able to get it compounded. Without seeing Molly, I can't make any recommendations, but it would be a good idea to call your veterinarian, let them know what is happening, and see if they can check her blood pressure or have any suggestions on the medications. I hope that everything goes well for her.
So sorry for your loss. RIP Paisley
Yesterday we lost our 11 year old Yorkie, Paisley. She was gagging, coughing, fainting and very loud panting. Despite having her at the vet the day before no one seemed worried about these symptoms which had markedly increased with the three times a day dosing... up until that time she was only taking it twice a day. The increase dosing was recommended by a cardiologist. I can't tell you how broken we are.
Add a comment to Molly's experience
Was this experience helpful?
Gypsy
Jack Russell Terrier
10 Years
1 found helpful
I have a 10 year old jack russell rescue with chf. She is 16lbs. She was put on vetmedin (2 pills a day), lasix, 1.5 pills a day and enalapril 19 months ago. She seemed to do okay on them. After about 6 months he added a half pill of spironolectin (spelling?). She had a couple fainting episodes while running in our yard so we called cardiologist. He increased vetmedin to 3 pills a day (1.5 two times a day) and lasix to 3 pills a day. Since then she still faints if she runs. We try not to let her run but that is difficult with a jack. She now gets frequent stomach upset and has developed almost every symptom above! She seems withdrawn, shakes, won't eat and in the last day or 2 has had extreme diarrhea, vomiting and blood in her stool! I am scared that this medication is worse than her heart condition! I know that she is sick with chf but this medication seems to making her quality of life awful. She is just not herself. We have a cardio appt in 2 days. Should I stop or cut down the vetmedin until then? Should I be concerned about sudden death? Any advice would be appreciated!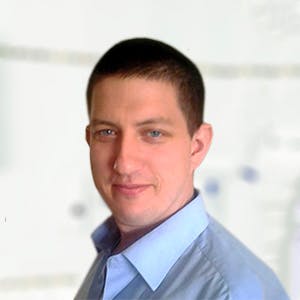 3320
Recommendations
Vetmedin (pimobendan) is a generally safe medication with good results when used properly, since Vetmedin comes in four different dosage of tablets I cannot determine from your question if Gypsy has taken too much or not; however the use of Vetmedin at multiple times normal dosage has been tested with "...None of the dogs developed signs of heart failure and there was no mortality". If you are seeing that the symptoms Gypsy is presenting with are correlated with the symptoms on this page, you should visit an Emergency Veterinarian for an examination. Regards Dr Callum Turner DVM "In a laboratory study, Vetmedin chewable tablets were administered to 6 healthy Beagles per treatment group at 0 (control), 1, 3, and 5 times the recommended dosage for 6 months. See Table 3 for cardiac pathology results. The cardiac pathology/histopathology noted in the 3X and 5X dose groups is typical of positive inotropic and vasodilator drug toxicity in normal dog hearts, and is associated with exaggerated hemodynamic responses to these drugs. None of the dogs developed signs of heart failure and there was no mortality" www.vetmedin.com/documents/vetmedin_pi.pdf
Add a comment to Gypsy's experience
Was this experience helpful?
Patty
Boston Terrier
13 Years
1 found helpful
Are there alternatives to Vetmedin? My dog has been sick for the last 7 months, she has had tests, diet changes, the whole 9, but I swear it all started when she started this drug, but nobody is listening to me. I'd like to try an alternative, if one exists. Please help.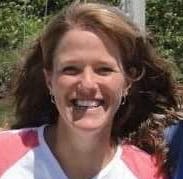 1611
Recommendations
There is not a good alternative to that medication, but Enalapril is another heart medication that acts sort of similarly. I have not heard of those issues from that medication, but if Patty has been having those problems since starting the medication, you may be able to stop it for a week or so and see if things clear up. Be sure to discuss any changes in her medication with your veterinarian, as I cannot see her and do not know anything about her condition.
Hi Patty I have done a lot of research and been to holistic and regular vets and ER vets for my yorkie's CHF diagnosis. When he started on pimobendan he would starve himself and would sniff everything like he was starving but then wouldn't actually eat. I tried people food dog food vet food everything! Then I researched and saw what a lot of us pet moms wrote... pimobendan has some nasty side affects vets either don't see or don't want to believe. I found several forum comments from owners who took their dogs off pimobendan and put them on an herbal homeopathic medication for their heart and they got amazing results. I ordered some for my yorkie but luckily after two months on the pimo he seems to have adjusted and is now eating again! So I would say if your pup is still not doing well after a month or two talk to your vet and try the herbal supplement from Pet Wellbeing called Young at Heart. I read it was vet approved. The company says not to mix it with the pimo so I haven't yet tried it but my yorkie is now showing side affects of shaking and trembling from the meds so I think I'm going to try it next. Prayers and hugs for your baby. ❤️❤️🙏🙏
Our 19 year old Rat Terrier just went on Vetmedin 12 days ago and today is having very loose stools. So there must be something to this. We're probably heading to our vet tomorrow to check.
Add a comment to Patty's experience
Was this experience helpful?
Dotty
American Pit Bull Terrier
8 Years
1 found helpful
My 8 year old 60 pound female pitbull who is in good health with no heart conditions accidentally just ate 2.5 mg. Of A vetmedin Was trying to medicate my other dog it fell out of his mouth and she quickly found it and ate it before I could get it. I know it's not good for a dog without heart conditions to digest this medicine but should I worry if it was such a small dose?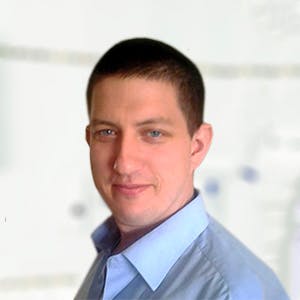 3320
Recommendations
The consumption of a single 2.5mg tablet of pimobendan (Vetmedin) shouldn't cause any lasting long term effects; whilst it is contraindicated in dogs without heart disease a single dose isn't going to cause much of an effect. If it has been longer than three hours since ingestion, inducing vomiting would be pointless; I would keep an eye on Dotty for the next day or so, but she consumed a normal dose amount so I wouldn't be concerned (no overdose). Regards Dr Callum Turner DVM www.petpoisonhelpline.com/poison/pimobendan/
My 14 year old Chihuahua, Mini, died today after being poisoned by the prescribed amount of Vetmedin Chew. She was only on it for a week, became lethargic and went into cluster convulsions. Granted, she was a 5 on a scale of 6, but I think she would've had a better chance without this toxic drug. Heartbroken, I wish I would have read this last week.
I wish I seen this artical was before I left the vets star my 12 year min pin on this.The symtoms you discribed in this artical was right. She was on that for 2 years. Shy died of sudden death heart attack I was petting her at that time. As anybody ever dry to sue this company who makes this shit. were there any body who won in court. If so I will see a lawyer right away.
I have a 15 year old bichon .. He was on vetmedin and he had lost of appetite and diarrhea and sudden death. I wish i never gave my dog this.. Mind you he was only was taking this for a week. This med should ve taken off the market..
Add a comment to Dotty's experience
Was this experience helpful?
Chihuahua
Chihuahua
14 Years
0 found helpful
Is Pimobemdan used regularly as an emergency treatment for congestive heart failure. My 14 year old Chihuahua was diagnosed 5 years ago with CHF and have been on medications since then. She was on enalapril for long time and furosemide for the first few years. She recently had a fainting episode and I rushed her to the emergency room. They gave her oxygen and furosemide and Torbugesic while they ran test. They confirmed heart was in heart failure again. They noted on the medical summary she was breathing fine with less effort. However, an hour later they gave her furosemide, Torbugesic and Pimobendan. I got to see her half an hour after that and showed concern because she was having rapid breathing while in the oxygen cage. Alerted the technician then I went home as they wanted to admit her for oxygen, meds and observation. Around 12:15 I got home, showered and immediately got a call from the vet's office that my dog was on her side, eyes rolling side to side and seemed to be having a neurological episode. The vet gave her more furosemide and Torbugesic at this time. We rushed there and she was in the most horrifying condition. Like she was in shock, unresponsive and having respiratory distress. After a few minutes she was coming out of it and was responsive to my voice and touch and actually was trying to get up several times. Then the vet said she will be going into arrest soon and to euthanize. Please don't judge me but I said no. She went to the back and grabbed 2 syringes not sure what they were as she didn't tell me and gave it to my dog. The report says it was furosemide but it didn't mention what the other one was. After those injections my dogs heart rate dropped dramatically from the range of 140 when we got there to the 130's then after the two shots down to 58 then she just just faded out. What happened here? I cannot sleep, and eat as I feel that either she was either overdose, had an adverse reaction to the Pimobendan and the vet failed to recognize it. Please help me clarify what happened here.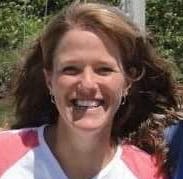 1611
Recommendations
I'm sorry that that happened to your dog, that is very sad. Unfortunately, without knowing what medications were given, I don't have any way of knowing what might have happened, but the drugs that you know they gave are quite appropriate for a dog in heart failure. Pimobendan isn't an emergency drug, but is commonly used to help the heart work better. Furosemide is given in a heart related emergency, and Torbugesic is a safe sedative to help calm dogs down. If the veterinarian taking care of her felt that she was going to pass away, there was probably a reason for that, and her dying may have been inevitable, sadly. I know it is hard to lose a beloved pet, but sometimes there really is nothing that can be done, as hard as we try. If you need more answers, you are always able to discuss what happened with the veterinarian that took care of her.
Add a comment to Chihuahua's experience
Was this experience helpful?
Lenny
Toy Fox Terrier
12 Years
2 found helpful
Hello, my 12 year old TFT was prescribed pimobendan last month for chronic valvular disease. He has had a heart murmur his entire life, which has gotten progressively worse with age. In September, our regular vet had done an EKG and xrays which showed his heart was slightly enlarged and sent us to a cardiologist. The cardio did an echo, diagnosed CVD, and started us on the pimobendan. Since being on this medication, his appetite has stayed the same and he still is very playful during the day, but once the evening hits, he becomes very reclusive. He goes to his crate to sleep alone. He will occasionally come up on the bed with us, but he only sits at the edge and whimpers--he will not settle down. I'm worried about him being more withdrawn, as I don't know if it's resulting from him not feeling well. This medication scares me after reading about it and other peoples' experiences. This dog is my entire heart and soul. I don't want to risk causing more damage to him by use of this medication. Any advice would be appreciated.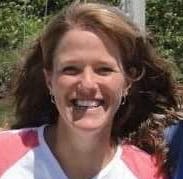 1611
Recommendations
Thank you for contacting us about Lenny. I am not aware of any side effects like the behavior that you describe as a result of Pimobendan - it is a very effective drug for increasing the function of the heart, typically. It would probably be best to have a recheck with your veterinarian, describe the signs to them, and let them examine him to make sure that nothing else is going on with him. I hope that he is okay.
I'm so sorry Lenny is not feeling well. I think everyone on this forum shares a similar and profound love for their dog too. I had a very similar experience with my dog, Davie. Some of these medications cause dogs to be incredibly thirsty and of course urinate more. My 10 lb mix chihuahua could not jump off the bed. I found all the whining ceased when I put him down to get water and then again a few hours later put him down again to urinate. I noticed this with the Lasik medication used to remove the fluid from his heart more than with Pimobendan. Once we got him of the Lasik, the Pimobendan worked beautifully. No more whining and his breathing and daily health status was normal. Also I make sure to NEVER give more of the Pimobendan than every 12 hours - I might go 15 hours, but never less than 12 because I believe the medication builds up and dosing early to meet a work schedule, etc might lead to overdosing. I'm not a vet, I'm just sharing a personal experience based upon my Davie's experience. Best of luck to you and Lenny.
Add a comment to Lenny's experience
Was this experience helpful?
Yuki
Chinese Crested
7 Years
0 found helpful
My service dog Yuki is about 18-19lbs and has had a heart murmur since birth. It recently progressed from a stage 3 to a stage six and was prescribed Benazepril (1/2 tab - 5mg) and Pimobendan (1 tab - 2.5mg) every 12 hours. He is extremely difficult with pills so we had to switch to compounded Pimobendan which is a lot smaller, about three weeks ago. We just got back from a long trip to a clinic and noticed that we accidentally mixed up the dosage for the new compounded tabs and have been giving him 2 tabs of the Pimobendan instead of 1 every 12 hours. When we noticed he's running low I saw on the label "1 tab" and now I'm freaking out! His behavior hasn't changed in the slightest but I'm afraid of what this may have done to him internally and the vet is closed right now so I made appointment for tomorrow but can this be life threatening?!?! He is my universe, I feel horrible.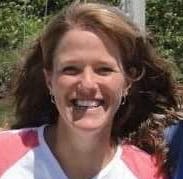 1611
Recommendations
Pimobendan has a very wide safety range, and it is unlikely that you have caused any harm to Yuki with the additional medication.
Add a comment to Yuki's experience
Was this experience helpful?
Layla
Chihuahua
16 Years
-1 found helpful
I have a 3.19 pound chihuahua. What is the correct dosage of Vetmedin? The website onlyshows 5.5 pounds and above. Is 1/2 of a 1.25mg tablet twice a day right? That seems high.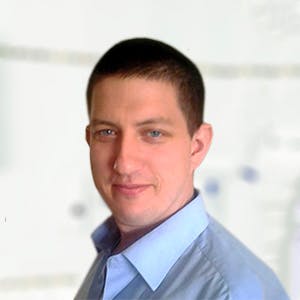 3320
Recommendations
Firstly I legally need to mention that Vetmedin (pimobendan) should be prescribed by your Veterinarian and any dosage should be given as per the instructions from your Veterinarian. However, the daily dose of Vetmedin is 0.23mg/lb (0.5mg/kg) which is normally divided into two doses; for a dog weighing 3.19lbs the total daily dose would be 0.7337mg or half a 1.25mg tablet which should be divided (meaning a quarter 1.25mg tablet twice per day if you take the prescribing information word for word). You should discuss this with your Veterinarian as they are the one prescribing the Vetmedin. Regards Dr Callum Turner DVM "VETMEDIN should be administered orally at a total daily dose of 0.23 mg/lb (0.5 mg/kg) of body weight using a suitable combination of whole or half tablets. The total daily dose should be divided into two portions that are not necessarily equal, and the portions should be given approximately 12 hours apart (ie, morning and evening). The tablets are scored, and the calculated daily dosage should be provided to the nearest half-tablet increment." www.vetmedin.com/documents/vetmedin_pi.pdf
Add a comment to Layla's experience
Was this experience helpful?
Dylan
Weimaraner
Eleven Years
0 found helpful
Can you get these tablets without being flavoured?
My Weimaraner can't stand the taste and it is very difficult to give them to him. We have to try to give them to him in a sausage or something which I know we shouldn't do
Thanks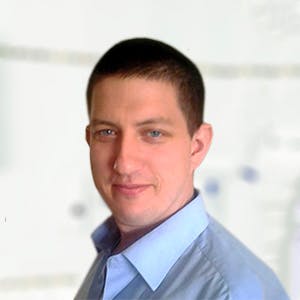 3320
Recommendations
The veterinary pimobendan available that I know of all come in a meat or beef flavour; I am sure that there is a plain version available, ask your Veterinarian to reach out to their drug distributor. Regards Dr Callum Turner DVM
Add a comment to Dylan's experience
Was this experience helpful?
Florence
Mutt
9 Years
1 found helpful
My dog has multiple cardiovascular issues and has been taking vitmedin for about 6 months. We don't know her exact age because she is a shelter pop but she has been estimated to be 9-10 years old. I accidentally gave her her evening does of 2.5mg twice this evening. I'm just concerned about her taking 5 mg instead of the 2.5mg. Thank you!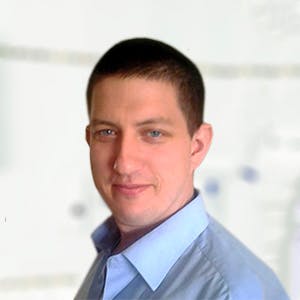 3320
Recommendations
You didn't put Florence's weight into your question so I can only guess she is around 20lb based on the dosage in your question; administration of a double dose one time shouldn't cause much of an issue since pimobendan (and other drugs) are safety tested at doses of x0, x1, x3 and x5 for six months. I would monitor Florence for the time being to be on the safe side and give the dose as normal tomorrow morning; if you have any concerns visit your Veterinarian. Regards Dr Callum Turner DVM www.vetmedin.com/documents/vetmedin_pi.pdf
Add a comment to Florence's experience
Was this experience helpful?
Bandito
Jack Russell Terrier
17 Years
1 found helpful
Has Symptoms
Increased thirst and urination
Medication Used
Vetmedin 5mg /benadril 2,5 mg/die
Bandito has a mitral valve prolaps and is under medication since september 2017 . He started increasin thirst and urination about two month ago.
We checked his blood with a deep biochemical analisis and urineanalisis and everithing seems absolutly ok.
Any suggestion?
Thank you
Caterina from Italy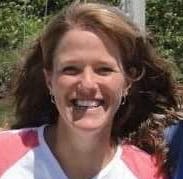 1611
Recommendations
Thank you for your email. If Bandito has had increased thirst, and urination, and his bloodwork has come back as normal, you may be able to rest easy. Without knowing when the bloodwork was done, I can't comment on it, but if it wasn't recent, it would be worth checking again. Otherwise, it would be best to follow up with your veterinarian, as they know more about his specific condition.
The bloodwork has been done on february 9 2018 , I asked 4 Veterinarians but no one was able to answer me... Bandito is working good in his life except for the thrirst and high urination... March the 8 th we have a new ecocardiography and cardiologist visit. I hope we will get an answer
Add a comment to Bandito's experience
Was this experience helpful?
Larry
Daschund
2 Years
1 found helpful
My daschund just induced 2.5 mgs of vetmedin he is a healthy two year old! I'm devastated my wife dropped the pill while trying to medicate my other dog! Heeelllp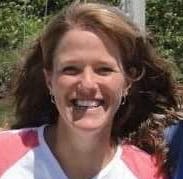 1611
Recommendations
Thank you for your email. I'm not sure how much Larry weighs, but if he is over 10 pounds, that is not a toxic overdose of Vetmedin for him. Since he doesn't actually need the drug, you may notice hives, labored breathing, lethargy, staggering, coughing, or a loss of appetite. If he shows any of those signs, he should see a veterinarian right away.
Add a comment to Larry's experience
Was this experience helpful?
Chance
Chihuahua
8 Years
1 found helpful
I'm curious the dosage. I have a 8lb chihuahua who has an enlarged heart & congestive heart failure. He was prescribed lasix (12.5mg a day), enalapril (1.25mg a day), and vetmedin. Recently his vetmedin dosage was upped because his hypertension has advanced. Is three 1.25mg pills a day too much?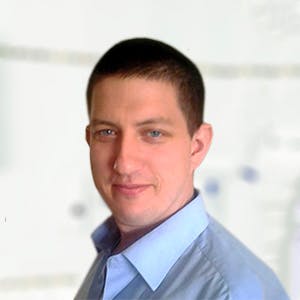 3320
Recommendations
For the administration of pimobendan I can only recommend the stated dosage by the manufacturer which for an eight pound dog is one 1.25mg tablet in the morning and half a 1.25mg tablet in the evening. Sometimes Veterinarians may use medications outside of the therapeutic doses but since Chance is not under my duty of care I cannot comment, I would recommend you speak with your Veterinarian. Regards Dr Callum Turner DVM www.vetmedin.com/documents/Vetmedin-Dosage-Chart.pdf
Add a comment to Chance's experience
Was this experience helpful?
MOSES
German Shepherd
12 Years
1 found helpful
My German shepherd is 12 years old and was diagnosed with melanoma on the skin of his muzzle last June (2016). He's been in remission since diagnosis due to the human melanoma vaccine which he receives. On chest xrays done for staging, the radiologist thought that there was slight atrial enlargement. The oncologist referred him to the cardiologist who did both an EKG (normal) and an echocardiogram. The echo showed SLIGHT atrioventricular insufficiency and slight atrial enlargement. This dog has never had any symptoms of congestive heart failure: no shortness of breath with exertion or at rest, no coughing. In fact, this dog still can walk 5 miles with NO problem. Having said that, the cardiologist still recommended starting Vetmedin 10 mg twice a day to PREVENT congestive heart failure. From what I've read on the studies of Vetmedin, there was no significant improvement or prevention of heart failure in dogs that were "pre-clinical", i.e., asymptomatic.

Now, my dog is exhibiting excessive thirst (drinking like a race horse and urinating like a horse). He's an indoor dog who is in air conditioning all the time. It now presents a problem because he has to be taken out every hour. I am literally "house-bound" and cannot leave him due to this new issue. I would like to stop this drug, but I need to know how to wean him off???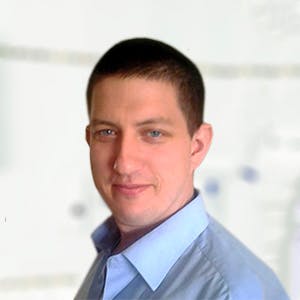 3320
Recommendations
Whilst I cannot recommend you stop giving Moses VETMEDIN (pimobendan) as this would need to be discussed with your Veterinarian and done under their supervision (I obviously cannot examine Moses), I can shed some light on a few issues. Pimobendan is recommended to be used in dogs with symptoms of heart disease caused by atrioventricular valvular insufficiency or dilated cardiomyopathy; the website (first link under the heading precautions) for VETMEDIN states that "The safety of VETMEDIN has not been established in dogs with asymptomatic heart disease or in heart failure caused by etiologies other than AVVI or DCM". Also an increase in water consumption and an increase in urination are well known effects of the use of VETMEDIN and are disclosed on the prescribing information linked below (second link). Regards Dr Callum Turner DVM
www.vetmedin.com/safety_and_dosing.aspx
www.vetmedin.com/documents/vetmedin_pi.pdf
www.vetmedin.com/about_chf/avvi.aspx
Add a comment to MOSES's experience
Was this experience helpful?
Led
Beagle
6 Years
-1 found helpful
Hello,
My 6 year old Beagle Led was diagnosed with an enlarged heart two months ago. The vet suggested Vetmedin. I have been giving him 5mg ( he is 14kgs ) in a day. My homeopath haan prescribed an alternate medicines Tonicard and I would like to wean him off Betmedin. Can you tell me a safe way to wean him off the medicine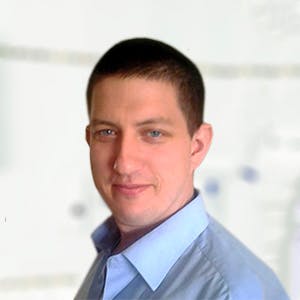 3320
Recommendations
Homeopathic treatments are not meant as an alternative therapy but as a complementary or adjunct therapy to be used together with conventional medicine; even adverts for Tonicard state "Tonicard is a clinically proven adjunct to allopathic cardiac treatment". I would be cautious of weaning off Led from Vetmedin if he has dilated cardiomyopathy and any change in medication should be under the supervision of his Veterinarian. Regards Dr Callum Turner DVM
Add a comment to Led 's experience
Was this experience helpful?
Harley
Shih Tzu
12 Years
0 found helpful
My Harley was put on Vetmiden, lasix, and Benozepril, she quit eating. The Vetmiden and Benozepril were stopped, but kept up the lasix for three more days. Today her blood work showed high liver enzymes. I want to know if these medications could cause this. I don't want her back on the meds and want to see if her liver will straighten out. She also had to have fluids given to her today. I have only had this little dog for 17 months. She is a rescue so has had a pretty rough time. I do not know her history, she is over weight and when I got her was tested and put on thyroid medication. The one good thing I feel is I was watching her close so the heart meds have only been given to her since 5/31/17. Bottom line could these medications cause the liver problem and would milk thistle help clear up here liver.
I am hoping there is not something life threatening with her liver. Her Vet is really worried about her so I don't have a problem with him I just want an outside opinion about these medication.
Thank-you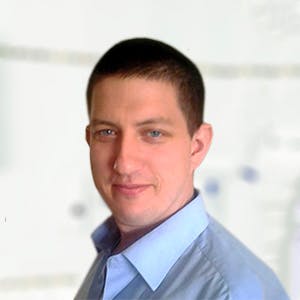 3320
Recommendations
Both pimobendan and benazepril have reports (or been suspected) of causing elevated liver enzymes in dogs. In one study of 137 dogs receiving pimobendan; one dog developed liver failure after 140 days on the medicine, the liver enzymes were within physiological range on day zero of the study. Dogs receiving benazepril have shown mild increases in liver enzymes and should be used with caution in dogs with liver failure. A product like milk thistle would most likely be suitable for Harley; Denamarin contains extracts of milk thistle (silybin) and SAMe (S-Adenosylmethionine). Regards Dr Callum Turner DVM
www.fda.gov/OHRMS/DOCKETS/98fr/2007-141-273-fois001.pdf
Add a comment to Harley's experience
Was this experience helpful?
Ex Lola
chihuahua
2000 - 20013
1 found helpful
My Former Vet. put my 10 pd. Chihuahua on Vetmed. Now my Dog didn't have any diagnosed Heart Conditions although she did have a #2 murmur that would come and go ( more often she didn't ) My Dog had gotten very ill and was Hospitalized due to respiratory issue, They NEVER found out what was wrong with her although she did have some fluid in her lungs but lasix resolved the issue. They put her on lots of meds. without a diagnosis and MY VET. KEPT HER ON THEM. Then I noticed they had her on 10 mg of lasix 2 times a day, for a 10 pd. Dog? I stopped it and she wasn't retaining fluid she was EXTREMELY DEHYDRATED ! I noticed her H2o bowl was empty every time I looked when before I filled it in the am and changed it in the pm and there was always water left.

Well Her Kidneys went and I was taking her in every 2 days for dog dialysis or saline injections. After I took her off the lasix her kidneys went back to normal. THEN she developed Liver problems and my Vet. put her on meds. for that but her liver just kept getting worse and she's close to death Well my Vet. said with her levels she was but she showed NO SIGNS OR SYMPTOMS .Then I remembered my EX Vet. said something " It had to have been something Toxic that she Ate " Now that dog could have walked by a T-Bone and she wouldn't have touched it so I thought it had to be something new that I GAVE HER so what was new? only thing was the Vetmed. I stopped giving it to her right away. Her liver was 50% better the next visit 100% in a about 2 1/2 weeks. I went on the computer and typed in "The effects of Vetmed on Dogs liver " and found in the clinical studies Dogs HAD developed liver failure. I asked my Vet. why wasn't she aware of that? her response was " I can't be expected to know every side effect to every med. at which point I told her " NO I wouldn't expect you to but when a Animal develops an Illness I would at the very least expect you to go over their med. list.

OK probably more info then needed but on Dec.13 I took Lola to the Vet. now it was a different one working he diagnosed slight Bronchitis and gave me a weak antibiotic similar to a doggie Z-pk, that night her cough gets much worse and I take her to the ER she has pneumonia 2 hours later she was gone. I went to that Vet. for over 12 years and over that time had spent THOUSANDS. When Lola died I Still owed the Vet. $800 for all the Liver Test they ran and for a time it was 2 - 3 a week at $80 each time. 4 months after Lola died I kept getting past due bills I called and explained why I hadn't paid and she said she would look over the files and get back to me, she never did so I thought OK. I get a call from a collection agency this morning I am beyond lived so here are my questions .
1.Should my Dog have even been put on Vetmed without any actual diagnosed heart condition? When I asked the Vet. what it was for I was told that it would give her a longer life when I asked How? The Vet. said they don't know how it does?
2. Since my Dogs weight was between 6- 12 pounds shouldn't they have been monitoring the Vetmed blood levels I don't recall the dosage but recall thinking is was to much for a small dog.
3.When my Dog developed liver problems shouldn't they THEN checked her Vetmed level to see if it was poisoning her ?
3, wasn't that a large amount of Lasix?
4.How long does a Veterinarian keep a Dogs Chart who is deceased and are they required by Law to do so for a certain length of time.
5. Can I request all of my dogs files and payment history ? Do they have to release it to me ?
6. I'm NOT paying them a cent but I don't want this on my credit report. So any suggestions. I now your not Legal Advice but do people go to Court with similar issues. EVERYTHING I wrote is DOCUMENTED if I CAN GET THEM.
Thank You, Curt Carpenter BTW I swore I wouldn't ever get another dog but this Christmas I adopted a 1 year Chihuahua who's missing part of an Ear and One Eye her names Selena. My New Vet. used to Work and Teach at The University of Madison Wisconsin Vet. Hospital Now that I go here I know what a "True Vet. is." Someone who will explain things in a clear and precise way and someone that will admit they don't know something rather then guess and put your loved ones on unnecessary medications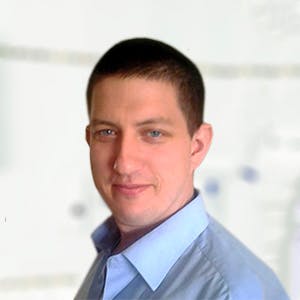 3320
Recommendations
Condolences on your loss, it is never easy to deal with the loss of a loved one especially in the circumstances you are describing; please note that the advice I give you here wouldn't be able to be used for legal purposes, however I will add some links where appropriate which maybe useful for a Lawyer you speak with.
1) On the link below, under the title 'Warnings' it states that: "Only for use in dogs with clinical evidence of heart failure" (a heart murmur isn't definitive of heart failure) and under the title 'Precautions' it states that "The safety of VETMEDIN has not been established in dogs with asymptomatic heart disease or in heart failure caused by etiologies other than AVVI (atrioventricular valvular insufficiency ) or DCM (dilated cardiomyopathy)".
http://www.vetmedin.com/safety_and_dosing.aspx
2) VETMEDIN should be administered at a dosage of 0.23mg/lb (0.5mg/kg) per day, with the correct dosage only monitoring for side effects should be done (you should have been advised of possible side effects when receiving long term medication).
http://www.vetmedin.com/safety_and_dosing/dosage.aspx
3) The dosage of Lasix (furosemide) is between 1-2mg/lb which fits with the dosage that Lola was receiving.
4) The length of time a Veterinarian needs to keep medical record varies by state but is typically between three to five years; now with the digitization of records they may keep them 'forever'.
https://www.avma.org/Advocacy/StateAndLocal/Pages/sr-records-retention.aspx
5) There should be no problem in requesting Lola's medical records, procedures vary by state.
https://www.avma.org/Advocacy/StateAndLocal/Pages/sr-confidentiality-patient-records.aspx
I hope I have managed to shed some light on a few things; it is always difficult in these situations, but if you are going to take any action you should contact your states licensing board for further information. Also congratulations on taking in Selena. Regards Dr Callum Turner DVM
Great site, Great information which was accurate useful but most important it was explained in a very clear and precise manner that even someone with no medical knowledge or training would have no problem understanding .

Best thing the site didn't ever ask for a CREDIT CARD NUMBER or to " pay a set amount " if you found the info helpful.

I checked out this Animal credit card " Vetary " and after a little research found it has a solid reputation and the interest rates are reasonable with no hidden fees.

I wish it was available in my State it's much better then the Animal Credit Card I have now that one claims to care about your pet but if you look at their fees they don't care about your credit or pet at all.
Add a comment to Ex Lola's experience
Was this experience helpful?