Pimobendan Poisoning in Dogs
Pimobendan Poisoning in Dogs
Veterinary reviewed by: Michele K.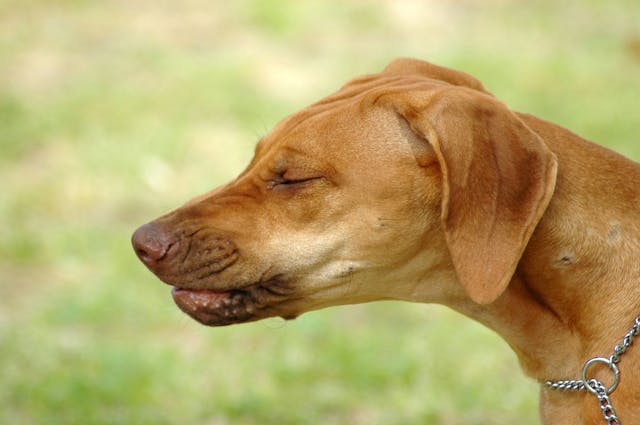 Veterinary reviewed by: Michele K.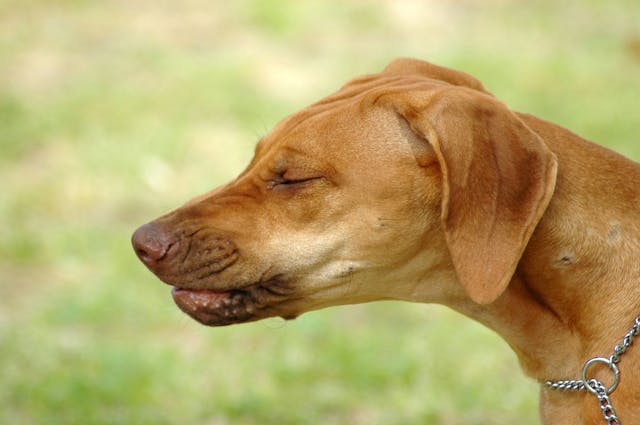 What is Pimobendan Poisoning?
Pimobendan is a drug used for dogs to increase their heart's pumping ability, which is usually given to dogs with certain kinds of heart disease. Some of these are congestive heart failure (CHF), dilated cardiomyopathy, and mitral valve insufficiency. It is an inotrope used for congestive heart disease and heart failure in dogs. Pimobendan works by slowing the function of phosphodiesterase enzymes that open the blood vessels and makes the proteins in the heart more sensitive to calcium, which helps it to contract more effectively. It is usually given with other medications like digoxin and ACE inhibitors. Because this medication has been made to taste good to your dog, and it comes in chewable tablets, a toxic dosage of pimobendan is possible if your dog has access.
Pimobendan (Vetmedin) is a commonly prescribed heart medication used by veterinarians. In some cases, pimobendan has been known to cause rapid heart rate, vomiting, diarrhea, nervousness, collapse, convulsions, and possibly death if not treated right away. In addition, if given to a dog without a heart condition, the effects can be life-threatening immediately. This type of drug toxicity can be mistaken for other illnesses, such as a virus, and may be overlooked until it is too late. That is why it is important to see your veterinarian right away if you even suspect that your dog has ingested pimobendan. There are two types of pimobendan poisoning, which are acute (taking a large dose causing immediate toxicosis) or chronic (taking small amounts on a regular basis, causing a gradual toxicosis).
Pimobendan Poisoning Average Cost
From 56 quotes ranging from $300 - $300
Symptoms of Pimobendan Poisoning in Dogs
Your dog may not show any signs of toxicity right away, and some of the mild symptoms, such as stomach upset and weakness, may be overlooked as a virus or anxiety. However, if your dog has gotten into the medication, you are likely to notice that the bottle or blister pack the pills came in are on the floor or chewed on. Anytime you think your dog may have ingested a medication of any kind; it is vital that you call your veterinarian or get your dog to a pet hospital or clinic. Some of the most commonly reported symptoms are:
Allergic reaction (breathing difficulty, hives)
Collapse
Cough
Coughing
Dark sticky stool (melena)
Dehydration
Depression
Diarrhea
Elevated heart rate
Fainting (syncope)
Fluid accumulation in the lungs and/or abdomen (ascites)
Gagging
Heart murmur
Increased respiratory rate
Increased thirst and urination
Irregular pulse
Itchy skin (pruritus)
Lethargy
Loss of appetite
Loss of bodily movements (ataxia)
Low blood pressure
Restlessness
Seizures
Shaking
Staggering
Sudden death
Trembling
Urinary accidents
Vomiting
Weak pulse
Weakness
Weight loss
 Types
Acute pimobendan poisoning is caused by an ingestion of a large amount of the drug at once (such as with accidental overdose or if your dog gets into the medication
Chronic pimobendan poisoning is caused by a small amount given on a regular basis
Top
Causes of Pimobendan Poisoning in Dogs
Accidental overdose by owner
Dog ingesting medication left out in his reach
Giving the medication to the wrong dog
Top
Diagnosis of Pimobendan Poisoning in Dogs
A full body examination will be done, which will include abdominal palpation, vision and hearing check, reflexes, heart rate, oxygen level, blood pressure, and body temperature. The veterinarian will also need your dog's complete medical history, recent illnesses, injuries, abnormal behavior, and vaccination records.
Some laboratory tests will also be performed, such as serum electrolyte levels, protein and glucose, complete blood count (CBC), urinalysis, and fecal examination. The veterinarian will be looking for a decrease in the platelet count, increased phosphates, high blood glucose and liver enzymes, and an increase in protein in the urine and blood. 
Chest and abdominal images through radiographs (x-rays) may be done to get a look at the heart and lungs. If the veterinarian suspects damage, CT scans, ultrasound, and possibly an MRI may be used to get a better view. An electrocardiogram (ECG) can be done to measure the heart's electrical and muscular activity.
Top
Treatment of Pimobendan Poisoning in Dogs
The treatment for acute pimobendan poisoning is to induce vomiting and administer activated charcoal to bind with the medication so it can be eliminated more safely. In cases of chronic pimobendan poisoning, the damage from the toxicity has already been done, so the treatment will depend on which organs are affected by the drug. 
Top
Worried about the cost of Pimobendan Poisoning treatment?
Pet Insurance covers the cost of many common pet health conditions. Prepare for the unexpected by getting a quote from top pet insurance providers.
Recovery of Pimobendan Poisoning in Dogs
If your dog gets treatment right away for acute pimobendan poisoning, chances for recovery are good, depending on the dose taken and health of your dog. However, in the case of chronic poisoning, recovery chances are not good and will depend on the amount of damage done by the medication. To keep this from happening again, be sure to keep this and all other medication out of your dog's reach.
Pimobendan poisoning can be expensive to treat. To avoid high vet care expenses, secure pet health insurance today. The sooner you insure your pet, the more protection you'll have from unexpected vet costs.

Top
Pimobendan Poisoning Average Cost
From 56 quotes ranging from $300 - $300
Top
Pimobendan Poisoning Questions and Advice from Veterinary Professionals
Schnoodle
Six Years
32 found helpful
32 found helpful
My younger dog accidentally got my older dogs medication. It was in a pill pocket so either 2.5 mf vetmedin or 50 mg theophylline. Wt is 15 lbs. is it dangerous?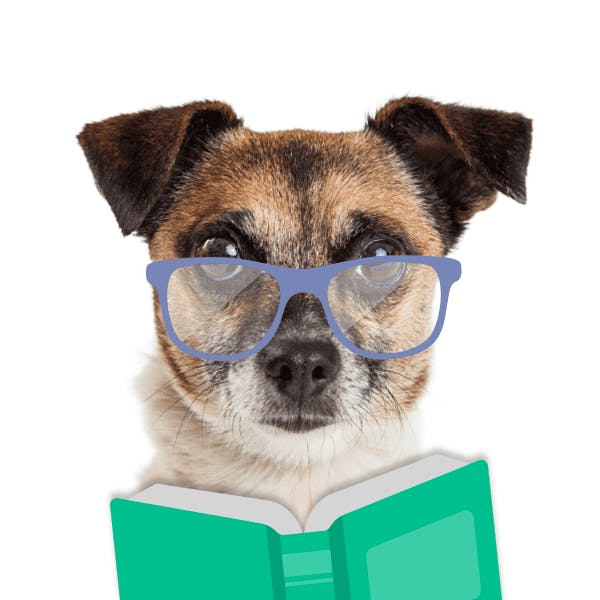 Dr. Linda S. MVB MRCVS
32 Recommendations
The highest dose of Vetmedin we usually would give would be 0.3mg/kg, so a 2.5mg tablet would be a slight overdose. This should be well tolerated as long as the dog is healthy as this drug has a wide safety margin, but do watch for an abnormally fast heart rate or other abnormalities. 50mg of Theophylline is a small amount and the tolerated dose goes up to 20mg/kg, so this is well within normal. Realistically, we wouldn't expect any significant adverse reactions assuming your younger dog is healthy and not on any medicine. Do monitor closely and call your vet if any concerns.
Dec. 19, 2020
Was this experience helpful?
Toy Poodle
Sixteen Years
0 found helpful
0 found helpful
Hello! I'm a critical care MD (For humans). My ancient toy poodle has been VERY healthy/active for a 16 yr old. She suddenly had new onset murmur (wide open MR) with acute CHF a few weeks ago. On Lasix and Pimobendan, she has been home and stable, but now with frequent seizure-like activity with loss of bladder control, and profound weight loss, neither of which were a problem prior to Pimobendan. I suspect the Vetmed may be the problem. Electrolytes on CMP, all other labs normal. What other inotrope would you recommend! In humans, digoxin and milrinone ... but in dogs ...?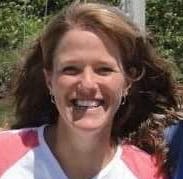 Dr. Michele K. DVM
0 Recommendations
Thank you for your question. Those are certainly not typical reactions to Pimobendan. With out more information or being able to see x-rays, an ECG, or an echo, I cannot comment on other appropriate medications - it may be best to consult a cardiologist, and your veterinarian can provide that referral for you.
Oct. 14, 2020
Was this experience helpful?
Pimobendan Poisoning Average Cost
From 56 quotes ranging from $300 - $300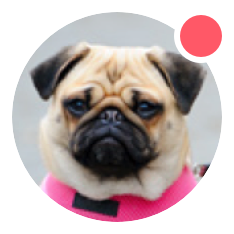 Need pet insurance?