What is Antidepressants Poisoning?
While there are many different kinds of antidepressants, they are all toxic to your dog if enough is ingested. Tricyclic antidepressants are the most dangerous because they can affect the heart and central nervous system within minutes, and be fatal if not treated right away, depending on the amount ingested and size of the dog. Cardiac arrhythmia, tachycardia, and bradycardia are common and have to be addressed as soon as possible after ingestion or it can be fatal.It is true that veterinarians sometimes prescribe antidepressants to dogs for certain conditions, but even with small doses, side effects can always occur.
One of the top 10 poisonings in dogs is caused by antidepressant medicines, such as selective serotonin reuptake inhibitors (SSRIs), tricyclics (TCAs), monoamine oxidase inhibitors (MAOIs), and Novel antidepressants.
Book First Walk Free!
Symptoms of Antidepressants Poisoning in Dogs
Although antidepressant poisonings share many symptoms, they each have some unique symptoms that should be noted. This may help in determining which medication your dog has ingested if it is unknown. The symptoms can be separated by the type, or may be just general symptoms if the medication type is unknown:
General
Abnormal heart rhythms
Agitation
An inability to urinate
Bluish tinge to skin and mucous membranes
Coma
Confusion
Constipation
Dangerously low body temperature
Depressed breathing
Diarrhea
Dry mouth
Enlarged pupils
Fever
High blood pressure
Involuntary rhythmic movement of the eyes
Lack of coordination
Lethargy
Low blood pressure
Metabolic abnormalities
Nausea
Seizures
Sudden muscular contractions
Vomiting
SSRI
Ataxia
Extreme weakness
Hypertension
Seizures
Tachycardia
Tremors
Vomiting
TSI
Abnormal heart rhythms
Aggression
Anxiety
Death
Depression
Disorientation
Dyspnea
Hypotension
Lethargy
Mydriasis
Pulmonary edema
Rash
Seizures
Swelling of tongue
Tachycardia
Tremors
Hives
Vasodilation
Vocalizing
Vomiting
Weakness
MAOI
Arrhythmias
Coma
Depression
Fever
Hypotension or hypertension
Respiratory depression
Restlessness
Seizures
Shock
Tachycardia
Novel
Types
There are many types of antidepressant medications with different names, but the most common are selective serotonin reuptake inhibitors (SSRIs), tricyclics, and monoamine oxidase inhibitors (MAOIs).
SSRI
Citalopram (Celexa)
Escitalopram (Lexapro)
Fluoxetine (Prozac)
Fluvoxamine (Luvox)
Nefazodone (Serzone)
Paroxetine (Paxil)
Sertraline (Zoloft)
Trazodone (Desyrel)
Tricyclic
Amitriptyline (Elavil)
Clomipramine (Anafranil)
Desipramine (Norpramin)
Doxepin (Sinequan)
Imipramine (Tofranil)
Nortriptyline (Pamelor, Aventyl)
Protriptyline (Vivactil)
Trimipramine (Surmontil)
MAOI
Isocarboxazid (Marplan)
Phenelzine (Nardil)
Selegiline (Emsam)
Tranylcypromine (Parnate)
Novels
Bupropion (Wellbutrin, Zyban)
Duloxetine (Cymbalta)
Maprotiline (Ludiomil)
Venlafaxine (Effexor)
Causes of Antidepressants Poisoning in Dogs
The causes of antidepressant poisoning usually includes one of these three things:
Accidental ingestion (dog eating human's medication)
Giving too much medication (accidental double dosage)
Side effect of medication (rare)
Diagnosis of Antidepressants Poisoning in Dogs
Before examining your dog for diagnosis, the veterinarian will make sure he is stable. Depending on how long ago the antidepressant was ingested, the veterinarian will first treat your dog by trying to induce vomiting, and will use activated charcoal, which is effective even several hours after ingestion. Gastric lavage or enema will also be tried if necessary. The main thing is to remove the toxic chemicals from your dog's system in any way possible. The veterinary team may go ahead and admit your dog to the hospital to provide IV fluids, medication, and observation.
During the examination, your veterinarian will check your dog's heart rate, body temperature, respirations, height, weight, and reflexes. It is important for you to give the veterinarian as much information as you have on your dog's medical history, including vaccinations, recent illness or injury, and what kind of medicine you believe was ingested.
The veterinarian will do some blood tests, such as blood chemistry panel, blood gas, and complete blood count (CBC). In addition, a urinalysis will help the veterinarian check that the kidney is functioning properly. The veterinarian will perform an EKG to monitor your dog's heart rate, and he may do an echocardiogram to see if the heart is pumping normally.
Treatment of Antidepressants Poisoning in Dogs
The recommended treatments for any of these antidepressants include inducing vomiting as soon as possible after ingestion of the drug, activated charcoal lavage, and an enema to promote bowel movement. This will get rid of the chemicals in the drug if done early enough. The veterinarian may also use sodium bicarbonate if your dog is acidotic, barbiturates or diazepam for seizures, and propranolol for tremors and heart rate. Your dog will probably need to stay in the hospital for 24 hours for observation.
Recovery of Antidepressants Poisoning in Dogs
Once you get home, make sure to find a place to store medications that your dog cannot get access to. Your dog will be fine within 24 to 48 hours after the drug wears off, but continue any medication that your veterinarian has given you, and be sure to call your veterinarian if you have any questions or concerns.
Antidepressants Poisoning Questions and Advice from Veterinary Professionals
Cayman
Viszla Mix
1 Year
0 found helpful
As some point when we were gone, Cayman, my dog got into a bottle of Nortriptyline. I didn't know how many pills were in the bottle when he got into it, but the top was broken off and there are pills all over the floor. We're working on inducing vomiting, but don't know if it's past the time in which his body digested the pills (if he did in fact get any of the pills). Is there anything we should watch for or do? The vet was not familiar with this drug. He's about 50lbs.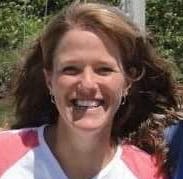 1076
Recommendations
If Cayman ingested enough of that medication, he could be in trouble. I'm not sure how long ago he ate them, but it would be best to have him seen at your nearest emergency clinic, and probably put on IV fluids and monitored for any signs of problems. If you got lucky, he didn't eat very many, or any. If you are not lucky in this case, however, it could have dire circumstances. I hope that he is okay.
How long before he's cleared? He has been home all day (going on 12hours now) with us monitoring him. Is it safe to say he's okay, or is there still time for something to happen/needing a trip to the ER?
Add a comment to Cayman's experience
Was this experience helpful?
Bella
Mix
8 Years
0 found helpful
Has Symptoms
confusion,racing heartbeat,
My story is complicated. I had a family member visiting the week before my 8 year old dog passed away. The family member was my extremely medicated brother. Although I handed in the palm of his hands his medicines he dropped them on the floor atleast twice that I was aware of. although i did locate what he dropped there is a possibility he dropped others I did not know about.
Meds as follows:Beztropine 2mg, trazadone 100mg,defmopressine.02mg,divalproexer 500mg,rofperdone 3mg,sertroline 100mg,vitamin c 500mg,iron 325 mg. My dog collapsed a week after my brother left my house and let out a horrible loud moan as she lay still. We rushed her to the vet, although alive she had an unexplained diagnosis. I mentioned the possibility of an overdose but the dr brushed it off and said he was not familiar with these types of pills.

her symptoms were very rapid hr over 200 beats,very low blood pressure, low body temperature,she had severe acidosis,her pulse was very low.she could not stand.she was being deprived of oxygen as her levels were very low.her PLT was 672, her alt was 314,glu 130 then two hours later 77,tp was 4.6, glob 1.8,alp 20, Mono .16,hgb 18.1, and hct 57.1, She suffered for 26 hours in two different hospitals before passing away.she did not know who i was. I am so confused and heartbroken. I feel my brothers carelessness may have killed my seemingly healthy dog.could these medicines have caused her death.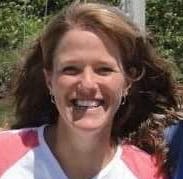 1076
Recommendations
Thank you for your email. I'm sorry for the loss of your Bella. Without being able to examine her during these days, I'm not sure what may have happened, but I do think that she may have ingested one or more of those tablets. Human medications can be quite toxic to dogs, and while I am sure your brother did not mean to drop the pills, it is possible that Bella found them. Again, I am so sorry for your loss.
Add a comment to Bella's experience
Was this experience helpful?
Grey
Chaweenie
11 Years
0 found helpful
My 12lb Chaweenie licked me after I took my meds. I had taken a 100mg pill of fluvoxamine and waited a min to get a drink to swallow it down. So some of meds was in mouth. I took a drink to swallow pill. Later dog was giving me kisses and licked inside my mouth.Im worried!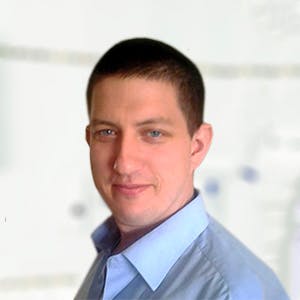 2492
Recommendations
Grey should have no effects from the fluvoxamine since any amount that may have possibly been consumed would be well below therapeutic dosage. Regards Dr Callum Turner DVM
Add a comment to Grey's experience
Was this experience helpful?
Molly
Cockapoo
3 Years
0 found helpful
My 17lb Cockapoo ate 1.5 pills(each pill is a 20MG tablet of Citalopram 15 mins ago that was in a muffin that was supposed to be for my mother. What should i do?! She is acting perfectly fine right now but i am nervous!!!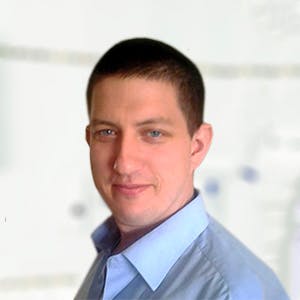 2492
Recommendations
At 17lb, Molly is 7.7kg; therefore 1.5 tablets would be 30mg meaning that Molly consumed a dose rate of 3.9mg/kg. The sublethal oral dose of citalopram is 20mg/kg so thankfully Molly didn't consume much; one study on ten Beagles showed that when citalopram is given at 8mg/kg/day for seventeen to thirty-one weeks showed a mortality rate of 50%. You should keep a close eye on Molly and should visit your Veterinarian should you notice any symptoms listed on this page. Regards Dr Callum Turner DVM https://books.google.com/books?id=xAPa4WDzAnQC&pg=PA528 www.ncbi.nlm.nih.gov/pubmed/6953747 www.petpoisonhelpline.com/poison/antidepressants
Add a comment to Molly's experience
Was this experience helpful?
Finley
Standard Poodle
11 months
0 found helpful
My 11 month old standard poodle 55 lbs,in jested 60 mg cymbalta ,what symptoms should I look for ??he is acting fine,I'm worried about neurological issues ,please let me know if I should take him in to the veterinary ?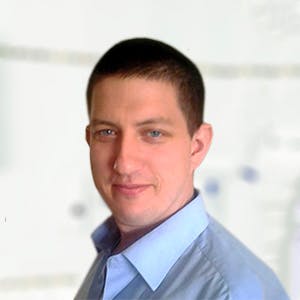 2492
Recommendations
Given Finley's weight and the quantity consumed, I wouldn't be too concerned but I would look out for central nervous system stimulation and changes in the pupils; duloxetine is not used in Veterinary Medicine and we have little data on its use, but generally issue occur with higher doses than what Finley consumed. Normally within the first two hours we recommend inducing vomiting with 3% hydrogen peroxide and giving activated charcoal; if you are seeing neurological symptoms visit your Veterinarian immediately. Regards Dr Callum Turner DVM
Add a comment to Finley's experience
Was this experience helpful?
Baby
Great Pyrenees
1 Year
0 found helpful
My dog 1yrold Great Pyrenees , weighs about 65lbs got a hold of a pill bottle of Zoloft 50 mg . It had about 14 pills in it we found about 101/2 of the pills. We induced vomiting with peroxide immediately . She's acting normal now I'm sure her belly is hurting from throwing up. Should I call vet still in the morning ?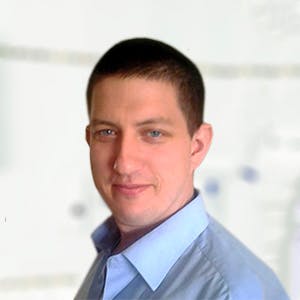 2492
Recommendations
Inducing vomiting is a good first step, usually followed up with activated charcoal if you have it; did you see any of the tablets in the vomit? Zoloft (sertraline) is used in Veterinary Medicine for dogs at a dose around 2mg/lb, so a normal dose for a dog Baby's size would be around two and a half tablets. I would keep a close eye on Baby, but I would recommend visiting your Veterinarian if you notice symptoms of vomiting, diarrhoea, tremors, drooling, agitation or her heart is beating rapidly. Regards Dr Callum Turner DVM
www.petpoisonhelpline.com/poison/antidepressants/
Add a comment to Baby's experience
Was this experience helpful?
Gus
Pit bull mix
3 Years
0 found helpful
My dog may have ate 80 mg of Fluoxtine. I am not sure if my dog ate them or not. He was inside and we were not sure how long ago he ate them but he was acting fine. I monitored him over night and he seemed fine. The only thing that I've noticed is that he has had diarrhea(also has a very sensitive stomach) and he just wants to sleep all the time. It happened nearly 48 hours ago. Should we take him to a vet?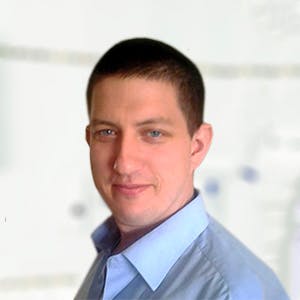 2492
Recommendations
Fluoxetine is a medicine used in dogs for separation anxiety and is usually dosed at 1-2mg/kg (0.5-1.0mg/lb) once per day (although doses of up to 4mg/kg have found to be safe in some studies); this means that Gus consumed a dose large enough for a 80-160lb dog (or 40lb dog according to some studies). I would keep a close eye on Gus and look out for neurological symptoms (twitching etc…) and visit your Veterinarian if you notice no improvement by the end of the day. Regards Dr Callum Turner DVM
(Note: animal safety studies vary between manufacturers and human medicines may contain ingredients not suitable for dogs)
Add a comment to Gus 's experience
Was this experience helpful?
Neffee
Pitbull
11 Years
0 found helpful
Has Symptoms
None. Diagnosed during regular check
My 41lb dog ate 4 50mg Nortriplyine and 1 20mg of Citalopram and 1 Aleve 220mg. she is acting normal eyes are not dilated gums pink and moist.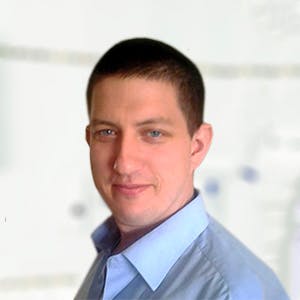 2492
Recommendations
In any case of poisoning or suspected poisoning, I always recommend preventive and supportive treatment by a Veterinarian to ensure that there are no complications or unnecessary suffering. At the doses stated, they are well below a toxic dose; however vomiting, drooling, rapid heart rate, tremors, seizures or behavioural changes are all possible with the dosages stated. Supportive care revolves around emptying the stomach to prevent further absorption, fluids and symptomatic treatment along with monitoring of blood pressure and heart rate. Regards Dr Callum Turner DVM
Add a comment to Neffee's experience
Was this experience helpful?