What are Claw and Nail Disorders?
The study of the nails is called onychology and has recently become more of a focus in the veterinary field. Research is extensively underway in order for those in the veterinary field to understand more about the complexities of the claws, their function, and how to treat injury and disease. Claw and nail disorders are not often seen in veterinary clinics as a single disorder. For example, a bacterial infection of the nail can run concurrently with a skin condition as it is a continuation of the epidermis and dermis. Other conditions may be an abnormal growth formation or an infection. Systemic diseases can also affect the claws and nails.
Diseases and abnormalities of the nail and claw are quite numerous in nature and often accompany skin disorders. Nail and claw dystrophy can occur as the result of a trauma, infection, or abnormal formation, to name a few. Because the nail is such an important part of movement, grasping, and defense, any nail or claw problem should be examined by your veterinarian as these conditions can become very uncomfortable for your dog.
Book First Walk Free!
Symptoms of Claw and Nail Disorders in Dogs
Diseased claws and nails can predispose your pet to trauma, lameness, and pain. If you see that your dog's nails are not looking as they normally do, a visit to the veterinarian is in order.
Reddish colored claws
Whiter than normal claws
Nails that are wider or narrower than normal
Splitting of the nail
Softness
Curving
Swelling
Looseness of claws
Sloughing off of claw plate
Brittleness
Pus
Claws that break easily
Ingrown appearance
Licking and chewing
Pain upon walking
Secondary symptoms on the footpad and surrounding skin
Types
The types of claw and nail disorders are many in number. A very few of them are listed here.
Onychomadesis - sloughing of the nail
Onychodystrophy - abnormal claw formation
Macronychia - nails that are unusually large
Onychitis - inflammation in the matrix of the claw
Paronychia - inflammation of the nail fold
Onychoschizia - splitting of the nail
Onychomalacia - softening of the claw
Causes of Claw and Nail Disorders in Dogs
The reasons for your pet to have a problem with the nail or claw range greatly in cause, some of which are listed here.
Exposure to the environment (wet too often or excessively dry)
Human error in nail clipping
Viruses such as distemper
Age
Parasites
Fungus
Bacteria
Neoplasia
Food hypersensitivity
Infection secondary to hypoadrenocorticism or diabetes
Trauma
Autoimmune disease such as pemphigus vulgaris
Nutrition
Genetics
Breed disposition (for example, Schnauzer, Greyhound, Labrador Retriever, and German Shepherd are predisposed to idiopathic symmetrical lupoid onychodystrophy)
King Charles Spaniel, American Cocker Spaniel, and German Shepherds are prone to many nail diseases
Diagnosis of Claw and Nail Disorders in Dogs
The exact cause and reason for disorders like sloughing of the nails or curvature of the claw can sometimes be hard to specifically diagnose. Along with the fact that there are many illnesses that can lead to cracking of the nails or loosening of the claw for example, pinpointing why there are situations of persistent inflammation or infection can be a challenge.
Cytology tests, which will aid the veterinarian in the process of diagnosis, are indicative tools that are used to examine tissue. Neoplasia (abnormal tissue growth), paronychia (inflammation of the soft tissue around the claw), bacteria, and fungal disorders can be identified through this diagnostic mechanism. Skin and nail scrapings may be done to verify the presence of mites.
If there is a suspicion of a food-related cause like an allergy or intolerance, the conclusion of the problem could take more time because your pet may have to be put on an elimination diet in order to determine foods or additives that could be causing concerning effects to the nail.
Radiographs of the claws or biopsy of the nail are other tests that your veterinarian may have to do if other approaches cannot resolve the diagnostic question. Serum biochemical analysis, urinalysis, and complete blood count are additional methods to check the health of your beloved pet, verifying the enzyme levels and checking for systemic diseases.
Treatment of Claw and Nail Disorders in Dogs
The type of treatment that your pet may have to undergo in order to rectify the nail disorder will depend on the cause; the range of reasons for a claw problem are many. Before your veterinarian does begin treatment, however, he will take some considerations into account.
Is one paw affected, or all four?
Has the deterioration of the nail been a slow progression or is it an acute situation?
Is there a breed disposition?
Is there a systemic disease that needs to be treated concurrently?
What is your pet's age?
Because canine claws take six to nine months to completely regrow, many of the therapies (and the results from them) will be seen only after 6 to 8 months of the regimen.
Parasitic effects on a claw can be resolved by eliminating the parasite and then repairing the nail. A bacterial infection will be eradicated with antibiotics; the course of the medication may be required for several months. A nail damaged by trauma could see a treatment of daily antiseptic soaks, along with a removal of the cracked or broken claw. A dog with an immuno-suppressive disorder will need a prescription for oral prednisone. The dose is usually tapered off as the nail heals. Topical creams, Omega 3, and vitamin A and E supplementation could be recommended in addition to other therapy.
Recovery of Claw and Nail Disorders in Dogs
Depending on the type of claw and nail disorder, there can be a chance of relapse after cessation of the treatment. Some conditions need lifelong therapy in order to keep the nail destruction at bay. Your veterinarian will advise you based on the situation, but it is known that canines should be kept on a good quality high nutrient food which allows for the growth of a healthy nail. Supplementation of vitamins, gelatin and biotin are often needed as a preventative for future recurrences. Frequent nail trimming is always a good idea, to help keep the claw strong and to avoid splitting or breaking.
Claw and Nail Disorders Questions and Advice from Veterinary Professionals
Ivy
Cane Corso
1 Year
1 found helpful
I have a Cane Corso 1 year old female dog. Her nails have always been dark and now they are turning white. It's look like it's only her front nails more than one. Not sure if this is normal for this breed or if I should take her in to the vet.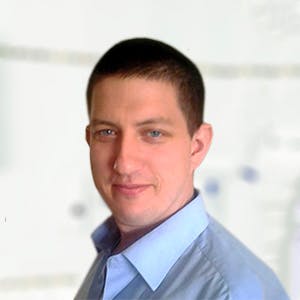 2929
Recommendations
Nail colour may change early in life, but it is important to rule out other causes; if the nails are not brittle, cracking, flaking or if Ivy isn't licking them or the nail bed isn't irritated I wouldn't be concerned and would just keep an eye on it for now. However, if there is licking, cracking or anything showing discomfort have your Veterinarian check them; otherwise just bring it up at the next checkup. Regards Dr Callum Turner DVM
My elderly White Shepherd started tripping on his front paws a few months ago. As a result he has two broken-off nails on both paws right past the quicks.

I have given him minimal walks since then to allow the nails to grow, but even walking on grass now causes his quicks to bleed. Last night all 4 paws were bleeding badly and he now have broken nails on all 4 feet. We are booked in to see our vet but have to wait a week.

I am assuming that in his old age his nails are very brittle and will need supplements to strengthen then and get them to grow back so he can walk properly? His nails have never grown fast, and always required being clipped seldom. So concerned I won't be able to walk my old boy to keep him moving with his arthritis :(

KJ - New Zealand
Add a comment to Ivy's experience
Was this experience helpful?
Merilin
Australian Shepherd
1 Year
0 found helpful
Has Symptoms
Slight Limping, Sensitivity
My 1 YO Australian Shepard has a cracked nail on his rear right paw. It is not bleeding, but I can see the quick. There is a piece of nail coveing it. Is it a bad idea to use Krazy Glue on it to fuse the nail back together?
If no, what do you recommend doing?
Also - he's in perfect health otherwise. He eats Origin Dog Food.
THANKS!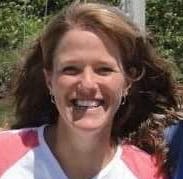 1362
Recommendations
If Merlin isn't bothering with the nail, it may grow out on its own and not cause any drama. It isn't a good idea to use Krazy Glue, as it will need to grow out naturally. If it looks painful, or like it is getting infected, your veterinarian will be able to remove the broken nail so that the nail bed can grow back normally.
Add a comment to Merilin's experience
Was this experience helpful?
Arlo
springador
5 Months
0 found helpful
My 5 month old puppies little toe sticks up in the air,
He doesn't limp and it doesnt hurt when touched. Shall I just leave it or should I get a vet to look at it?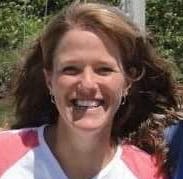 1362
Recommendations
It would probably be a good idea to have Arlo's foot examined, although it does not seem to be an emergency. Depending on how long this has been going on, it may be something that he was born with, or he may have injured the toe.
Add a comment to Arlo's experience
Was this experience helpful?
Kipper
Belgian Malinois
3 Years
1 found helpful
My 3 year old Belgian Malinois has one nail that doesn't grow properly and has been that way since I got him at 7 months old. It is thick and doesn't taper like normal nails. When he walks, the side of the nail is what hits the ground and the toe it is attached to is always drier/cracked looking than the others. My vet said it's nothing to worry about but that paw/toe is very sensitive and susceptible to injury. Any advice would be greatly appreciated especially with regard to how to word my concerns to the vet so that they take it more seriously. He isn't in pain 24/7 but it bugs him often enough that I would really like it resolved if possible.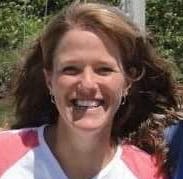 1362
Recommendations
There may not be a way to resolve that nail growth other than to keep it trimmed very short, or to remove the nail, which is a fairly intensive amputation surgery. It would be a good idea to talk with your veterinarian about it, let them know that it really bothers you, and they can assess whether it actually bothers Kipper enough to take invasive action.
Add a comment to Kipper's experience
Was this experience helpful?
Koda
pit bull terrier
11 Months
0 found helpful
Hello, I hava a Pit/German Sheppard puppy. She had rickets when she was 2-3 months old due to being in a puppy mill. I had her put on vitamins, and after a month she was better. Now she will be a year old December 18 and her nails are looking very dark, kind of like bruising but she doesn't seem to be in any pain. Any ideas?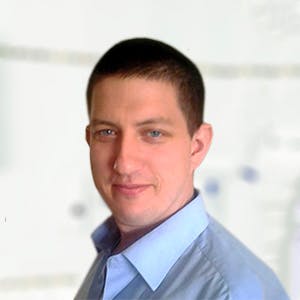 2929
Recommendations
A bruised nail looks like the image in the attachment, if all of Koda's nails are bruised then it would be advisable to visit your Veterinarian as there may be some type of bleeding or clotting disorder going on. Without looking at Koda and doing a basic exam, I cannot give you much more information unfortunately. Regards Dr Callum Turner DVM www.germanshepherds.com/forum/attachments/health-issues/37706d1360653761-dark-blood-forming-inside-nails-photo_2.jpg
Add a comment to Koda's experience
Was this experience helpful?
Casper
English Labrador
7 Years
0 found helpful
i have a seven year old English Lab. His nails are different thickness and color (dark brown, light brown and almost blonde) by they are very brittle, splitting and he won't let anyone touch them. Any ideas what it could be?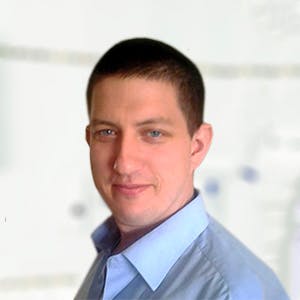 2929
Recommendations
There cause be a few different causes including autoimmune disease and nutritional disorders. Giving a complete diet and giving a fish oil supplement may help, but this would take a few months to see improvement. I would recommend visiting your Veterinarian to look at the nails and to possibly cut them so that the severity can be reduced by minimising the contact with the ground. Regards Dr Callum Turner DVM
Add a comment to Casper's experience
Was this experience helpful?
Chico
Chihuahua
10 Years
0 found helpful
My baby just recently turned 10 years old in January and he is a full need Chihuahua. One of his front paw nails has been turning a dull brownish color. He isn't limping or favoring it at all however he has been incessantly licking that toe and the nail. I'm concerned due to all of the recent licking but unsure if it's causing pain or not. I don't know what to do as a costly trip to the vey would be hard for me at this time but he's my whole world and don't want anything bad to happen. Any ideas or suggestions?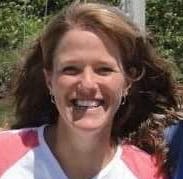 1362
Recommendations
It would be best to have that nail examined by a veterinarian, especially as Chico is obviously bothered by it and not leaving it alone. He may have a fungal or bacterial infection, or there may be bony changes occurring that may need treatment. Since this is unusual for him, it would be best to have him seen, and you'll at least be able to get an idea as to what might be going on.
Add a comment to Chico's experience
Was this experience helpful?
Po Panda
Australian Shepherd
9 Months
-1 found helpful
Dew claw nail on hind leg broke off months ago.

Now nail appears to be growing out, sticking straight up in the air.

Our 9 month old Australian shepherd puppy has been constantly licking that nail for days now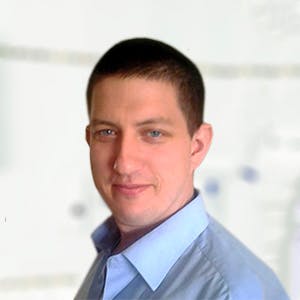 2929
Recommendations
When any nail has been damaged, it may grow back incorrectly, be infected or inflamed. You can try to prevent Po Panda from licking his dewclaw because the more he licks, the more it gets irritated causing him to lick more; but, this wouldn't solve the incorrect direction of growth. It may be best to have the dewclaw removed since it is growing incorrectly and won't affect Po Panda's movement; it would also prevent any problems in the future. The surgery is very simple and fast. Regards Dr Callum Turner DVM
Add a comment to Po Panda's experience
Was this experience helpful?
Max
Pit bull
4 Years
0 found helpful
My Pitbull/Lab/Husky mix has one nail that grows more so out of the top of his pad, it appears loose and the undernail crumbles away if you attempt to clip it. It also grows much fast and wider than other nails. It is only on one nail, doesn't seem to get worse, but cannot be on the cold, where is other paws/nails don't seem to mind..would this be a fungal infection? If may not be an immediate worry, but is it something that might get worse?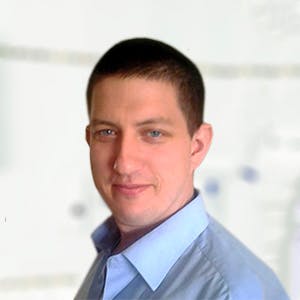 2929
Recommendations
There are a few possible causes from trauma to the nail bed at an early age, infections or another cause; without examining it I cannot say for certain. You should certainly discuss this with your Veterinarian at Max's next checkup to get their thoughts on it. Regards Dr Callum Turner DVM
Add a comment to Max's experience
Was this experience helpful?
Dappy
Mini Dachshund
16 Years
1 found helpful
Has Symptoms
Very painful, swollen, red, leaking around nail, w
Hello~
I have a 16 year old Mini Dachshund that in the last week has had a very swollen, and extremely painful back pawpad and nail. The nail is twice the width of all his other nails, taking on the resemblance of a horribly infected ingrown toenail. Trying to soak it or administer antiseptic spray will result in my getting bit again, he would never bite me deliberately, but this is just incredibly painful to him, bumping it on something makes him yelp in agony. Today,(Friday) he will not put weight on that foot at all, nor will he use his ramp to go out to potty, I have to carry him. This nail is so thick, wide, and has ridges along the sides. He also will out of nowhere start biting and growling at the pawpad and nail in question. I feel so helpless and bad for him. I made a appt. for him but it's not until Monday, today is Friday!!! Can you give me an idea of a temp treatment to help him feel better?
And as for his diet, he has been on a raw diet for 2 years, frozen green beans for treats, no previous issues with health at all.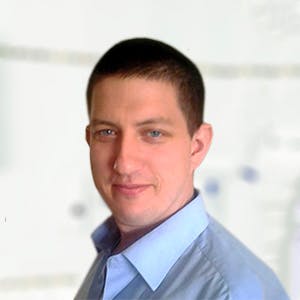 2929
Recommendations
There is no real at home treatment, regular bathing with salt water may help but ideally you should see your Veterinarian to determine whether it is caused by trauma, infection, tumour or other. Without knowing the underlying cause, a temperature compress may be unrewarding, just keep Dappy off his feet until you see your Veterinarian. Regards Dr Callum Turner DVM
http://veterinarycalendar.dvm360.com/nail-diseases-proceedings
Add a comment to Dappy's experience
Was this experience helpful?
Lennox
Boxer
8 Months
0 found helpful
Has Symptoms
Nail discoloration and curvature
I have an 8 month old boxer. I noticed a few weeks ago that his nails were starting to warp/curve appearing to even cause his toes to curve a bit. When I noticed that I also noticed that his nails were discolored close to the nail bed (reddish/brown color forming on white nails). He isn't licking excessively or even acting like it's a bother. His nails are not long, so that is not the cause of the curve. I saw the vet. She did not offer much except that since he's not licking she's not too worried. Sent me home with wipes for his nails 2x day for 14 days. I want to know what this could be. My vet didn't really look because my pupper was not being very cooperative. Any suggestions?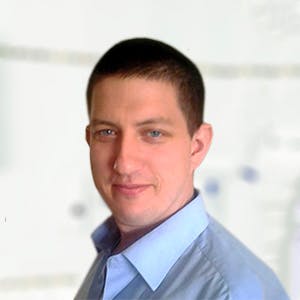 2929
Recommendations
Nail deformities are quite common in dogs and may be caused by nutritional deficiencies, trauma, metabolic disease and other causes. Try to supplement Lennox's diet with fish oil and check his food to make sure it is a complete diet and not a complementary diet; if you are using a generic brand, try moving to a breed specific brand from Royal Canin or other reputable brand. Regards Dr Callum Turner DVM
Add a comment to Lennox 's experience
Was this experience helpful?
Millie
Goldendoodle
2 Years
0 found helpful
Millie had a claw removed a few weeks ago as was badly infected. Now that's healing she's got a sore claw on the other front legs which she is constantly licking and chewing when she's got her cone off. There is a little puss under it but not much compared to the previous infected claw and am hoping we can go down a home treatment this time around.

Having trimmed all her claws recently I've noticed that a fair few are brittle, hollow and very weak - which may be contributing to the infections/irritation. Is there any way of improving claw condition through a supplement or diet? Thanks.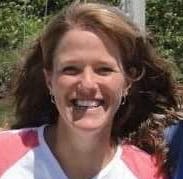 1362
Recommendations
Thank you for your question. I'm sorry that Millie is having these problems. Without seeing her, or her nails, I'm unfortunately not able to suggest any home remedies. There may a problem with her nails that is causing them to be brittle and fall off, and it would be a good idea to have her seen by your veterinarian - they can look at all of her nails, her skin condition, her hair coat condition, and make some recommendations on food or supplements that might help her. I hope that she does well.
Add a comment to Millie's experience
Was this experience helpful?
Cookie
Poodle
10 Years
0 found helpful
My dog was in an accident and his nail bed was injured. The nail has grown back but it is curving into her paw. Do I need to remove it? Is there anyway the deformed nail to grow back as normal nail again?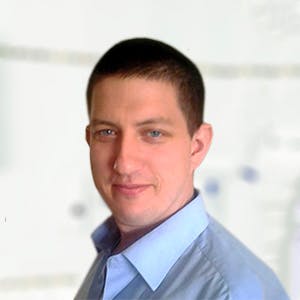 2929
Recommendations
It depends on the severity of the nail deformity, but I would recommend that you visit your Veterinarian to look at the nail and to take an x-ray of the paw to decide on a course of action; it may be that the nail needs to be removed. Regards Dr Callum Turner DVM
Add a comment to Cookie's experience
Was this experience helpful?
Emmie
Coton de Tulear
4 Years
0 found helpful
Has Symptoms
Blood INSIDE nail where it meets foot.
Not wanting feet to be touched
I noticed while grooming my 4 year old Coton de Tulear that inside all her nails, up where they meet her foot, there was bright red blood and it seemed to be moving. Now three days later most of them have dried up brown blood but a few are still red. She does have pain in the area..I have an appointment with my vet tomorrow..........any comment would be appreciated.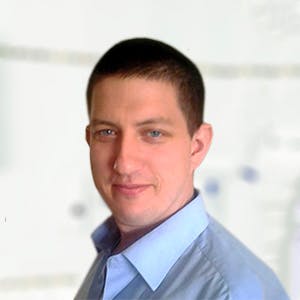 2929
Recommendations
There is blood which is normal at the base of the nail called the quick which you can see if you cut nails too short. The description you're giving sounds more like a autoimmune disease as all nails are affected instead of one or two which would be caused by trauma. Regards Dr Callum Turner DVM
P.S. Emmie does not or has ever licked at her paws.
Add a comment to Emmie 's experience
Was this experience helpful?
Shy
pitbull
5 Years
0 found helpful
When I went to clip my dog's nails she yelped and ran when I cut the first one which is kind of normal behavior but when I went to cut the second one I immediately stopped because it look like the whole side of the nail was going to crack she started to walk with a limp about a week and a half ago I didn't see any damage so I figured she just stepped on something but it was more than that she don't want me to touch her nails she acts like they're painful to touch the one that I didn't cut has brown stripe all down the side of it her other nails have red spots and red lines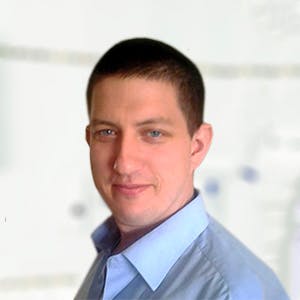 2929
Recommendations
It is possible that the nail is infected after some trauma, also if there is a crack it needs to be cut behind the crack so that it doesn't extend up to the nail bed. If Shy is yelping when you cut her nails, you are cutting them too short and should move forward a few millimeters. You should have your Veterinarian look at the nail when they open as an infected nail or the crack may cause serious issues. Regards Dr Callum Turner DVM
Add a comment to Shy's experience
Was this experience helpful?
Sissy
American Staffordshire Terrier
9 Years
0 found helpful
Has Symptoms
reddish/brown stains on all claws
Recently noticed our almost 9 year old Pit has what looks like reddish/dried blood on all her nails where they meet the fur. I looked at an photograph from June 2017 and none of that redness was visible. We have an appointment with our vet tomorrow but was looking for a possible cause or some additional information prior to meeting with our vet. She has always been licking her paws but seems to be more interested lately. Thank you.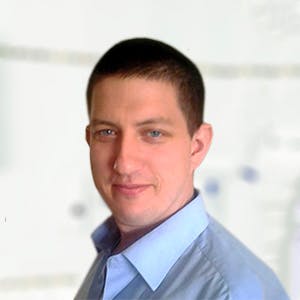 2929
Recommendations
Licking the paws may be due to food allergies which are not uncommon; but other causes for the presence of this blood may be due to trauma, clotting disorders, irritation among other causes. Your Veterinarian will make a thorough examination and may take a blood test to check blood counts; until your visit try to prevent any further licking. Regards Dr Callum Turner DVM
Add a comment to Sissy's experience
Was this experience helpful?
Tala
Alaskan Malamute
5 Years
0 found helpful
So about three weeks ago she started not walking on her paw. I took her to the vet and they did X-rays and checked her paw and there were no issues. She was put on the antihistamine. 2 weeks later she started walking on it again but now she was licking it. And I noticed some swelling on the one digit and redness. I took her to the vet and they put her on some more of the antihistamine and an antibiotic. This was Monday, today is Friday and she is still licking her paw and her claw is detiorriating underneath and it is dark red. They had me send pictures and put her on an anti-fungal on top of the other two Meds. I have pictures but no way to put them on here.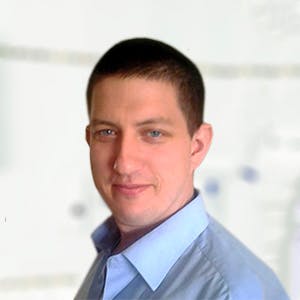 2929
Recommendations
Sometimes dogs lick their paws or nails (or any part of their body) and the saliva irritates the skin which causes more licking and more irritation in a vicious circle; repetitive licking of the nails may soften the nail and opens the risk for secondary infection. It is important to stop Tala from licking the affected paw either by physically stopping her or by placing a cone on her. Regular bathing of the paw in dilute chlorhexidine may also help. Regards Dr Callum Turner DVM
Add a comment to Tala's experience
Was this experience helpful?
Ginger
Australian Shepherd
8mo
0 found helpful
Nail issue.
8 month old female australian shepherd
Back middle nail is black and less than 1/2 the size of the other nails.
Dog does not seem to be licking or favoring it.
She have a balanced diet and eats Fromm dog food.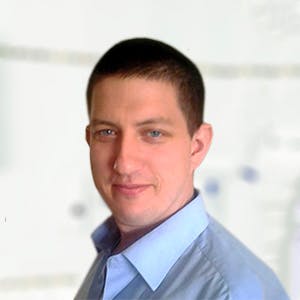 2929
Recommendations
If the nail isn't causing Ginger any pain or discomfort, just keep an eye on the nail and bring it up with your Veterinarian at your next visit; sometimes nails may be smaller or shaped a little differently, but as long as there are no problems to normal movement and is causing no discomfort there is usually no need to worry. Regards Dr Callum Turner DVM
Add a comment to Ginger's experience
Was this experience helpful?
remus
Pit bull
6 Years
0 found helpful
I recently saw a picture of my parent's dog and became worried about the condition of one his forepaws. one of the nails looks like it's broken, blackened and apparently it's been this way for quite some time. I'm worried that it's infected and can lead to something worse if left untreated. should my parents take him to the vet right away? a picture of the paw in question is below.

https://imgur.com/a/80XWz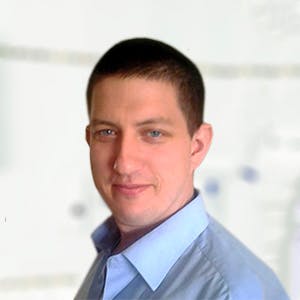 2929
Recommendations
The image quality isn't great and it is difficult to see detail but I would highly suggest your parents visiting their Veterinarian for an examination especially as it is black, small and not causing any pain. Regards Dr Callum Turner DVM
Add a comment to remus's experience
Was this experience helpful?
Piper
Pit bull
3 Years
0 found helpful
Has Symptoms
no quik in nail, pain when growing,
My son's 3 year old pit lost all her nails which was very painful and stinky from infection. Different medications were prescribed and seemed effective. Before they fell off, it was noted that there was no quik present, the nails were hollow. Now the new set of nails are growing in and again have no quik. The vet said that this will be a lifelong issue.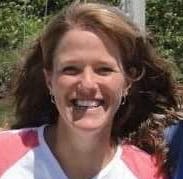 1362
Recommendations
Without being able to see Piper, I'm not sure what might be going on with her, as I have personally never seen a dog without quicks. If your veterinarian feels that she has a problem that is going to be ongoing, they are probably right, as they know more about her. It would be a good idea to follow up with your veterinarian to see if there is anything that you can do to prevent further problems.
Add a comment to Piper's experience
Was this experience helpful?
Stoffel
Irish Terrier
3 Years
0 found helpful
Medication Used
Prednisolone; Doxycycline; Vitamin
Dear Doctors,

My lively lovely Stof lost his first nail in July 2017. Since then, he has lost them all, and they have grown back brittle. He has had many blood tests (all came back normal), skin, hair and nail tissue samples, all of which also came back fine. Eventually we had a biopsy (where a nail bed was removed) and the findings came back pointing to the possibility of auto-immune disease (SLO) but they could not 100% confirm it. He was treated with high doses of cortisone and doxy, but his side-effects were so very awful we could not continue with the cortisone. After a few weeks break, we treated with just doxy and supplements. He also has severe side effects from the doxy, so now he is just on supplements. He is licking an awful lot this week, every couple of weeks we hurst one just through playing or running on the beach. He is active and doesn't decline a walk or opportunity to play. His appetite remains unchanged, he eats well and enjoys his Hills food. His hair and teeth all appear healthy. Any other ideas or suggestions or treatments will be much appreciated. I am nervous of using immuo- suppressant drugs as he reacted so badly to the cortisone. His quality of life is so important. It is a hard one to chose between short term and long term side effects of suppressing the immunue system. With greetings and best wishes!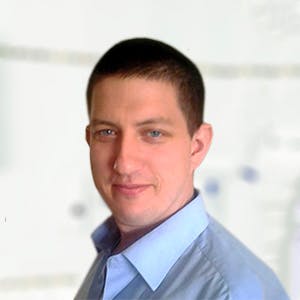 2929
Recommendations
Lupoid onychodystrophy is an autoimmune disease of the claw/nail and there are a few different treatment options available but generally treatment is based on immunosuppression but improvements may take two month or more to be seen. I highly recommend you read the link (all the tabs - but 'How Do I Manage It?' is the most informative one). Regards Dr Callum Turner DVM www.zoetis.ca/conditions/dogs/dermatology/lupoid-onychodystrophy.aspx (look under the 'How do I Manage It?' tab)
Add a comment to Stoffel's experience
Was this experience helpful?
Thor
German Shepherd
5 Years
0 found helpful
Medication Used
No medications were prescribed
I have a white German Shepard he is not fixed and will be 6yrs old in Nov. His nails are brittle and in the center when you clip them is a hole. He has seasonal allergies and food allergies and chronic ear problems. Up to date on all shots. What do you think is wrong with his nails? It's all 4 paws all toes and he doesn't act different or in pain.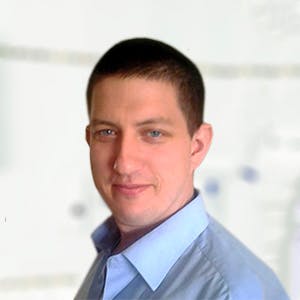 2929
Recommendations
Past the quick, all dogs nails are hollow and is an indication that they need to be trimmed. Brittle nails may be caused by nutrition problems, genetics (German Shepherds are prone to problems), infections, poor clipping technique, autoimmune disease, infections or trauma. Sharper nail clippers may help, if you have further problems checking with your Groomer or Veterinarian will confirm if it is a technique or clipper problems. For any other cause, consult your Veterinarian. Regards Dr Callum Turner DVM
Add a comment to Thor's experience
Was this experience helpful?
Belle
Beagle
10 Weeks
0 found helpful
My beagle puppy who is ten wéeks old has one paw that has major hair loss on it iand the toenails on that foot don't seem to growing like the other toes are. Is this treatable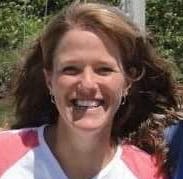 1362
Recommendations
Thank you for your email. Possible causes for the problem that you're describing might be a bacterial or fungal infection, parasites, or a previous injury. Without seeing Belle, I can't really comment on what might be causing that hair loss and nail abnormality. It would be best to have her examined by a veterinarian, as they can look at her, recommend and tests or treatments that might be needed, and let you know what the possible cause is. I hope that things go well for her!
Add a comment to Belle's experience
Was this experience helpful?
Deebo
pit bull terrier
7 Years
1 found helpful
My 7 year old pit Deebo managed to vertically split his small toe on the outermost edge of his left paw while playing a week ago. Deebo has very long nails with very little white, so clipping them short has always been impossible. The split goes directly up into the toe bed and his claw cracked open like a clam shell. I cleaned the area as best as I could given his pain and have "walked" him daily to avoid further issue. He limped at first, now he does not. However, the nail area smells terrible and seems infected (sticky liquid seeping out). I started him on a course of erythromycin (I have a standing prescription due to his usual skin issues). It's been 5 days but the nail is still infected. Today I was going to go out and get epsom salts. I'm reading it can take some time to resolve, but do you think it requires a vet visit? I'm on a fixed income and the visit to Tufts emergency will be a layout of at least $300 - 800 depending on whether he needs a surgery.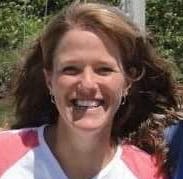 1362
Recommendations
Thank you for your email. I do think that Deebo needs to see a veterinarian. Split nails can be painful, and get infected fairly quickly, and erythromycin might not be the right antibiotic for him. You shouldn't need to take him to a specialty hospital, your local veterinarian will be able to take care of this problem for him, so that it might cost less. Your veterinarian will be able to assess the nail, decide if it does need to be removed, and get appropriate medications for him. Typically the surgery to remove a broken nail is quite minor, although I can't comment on his particular situation, as I have not seen the nail. I hope that everything goes well for him.
Thank you. All my pets go to Tufts, no other hospital, so I will make that appointment for him. In the meantime, I have begun giving him epsom salt soaks 1x a day to keep it clean and address any possible infection. I hope that is ok.
Add a comment to Deebo's experience
Was this experience helpful?
Muppy
German shepherd poodle cross
6 Years
1 found helpful
Our six year old German Shepherd Poodle Cross has a black casing of 'old nail' partly covering what appears to be new nail. There is a gap between the old and new which makes a hollow clicks noise when she walks. We have trimmed her nails but are worried there might be more of a problem. She doesn't seem worried and there is no excessive licking
Have photos if you need. Kind regards Jenny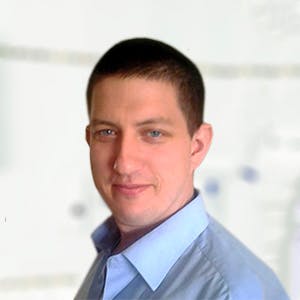 2929
Recommendations
It sounds like that with time the old nail would just grow out and eventually be cut off; if you have some concerns visit your Veterinarian or a local Groomer to look at the nail in detail. If there doesn't seem to be any distress or problems you should just keep a close eye on her. Regards Dr Callum Turner DVM
Thankyou so much for your quick reply!
Add a comment to Muppy's experience
Was this experience helpful?
Indi
Australian Cattle
13 Years
1 found helpful
Hi I have a male cattle dog who will be 14 this year. Due to arthritis in his hips and lower back, his rear legs have become spindly and the toes/claws are starting to get malformed. (He is on anti-inflammatories for the arthritis and gets regular acupuncture to try and improve/keep his leg function).

Unfortunately this condition has caused him to catch one of his claws and it is now pointing up more than the others. I've used a cone and bandages etc to stop him licking after he licked all the fur off it about a week ago. The swelling has gone down and it is no longer red but the claw is still at a wrong angle.

My local vet said to just leave it but I wanted to get a 2nd opinion as to whether it can be set back at a normal angle or perhaps it needs to be removed? I got a special boot to protect it from licking and during exercise.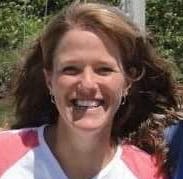 1362
Recommendations
Thank you for your email. WIthout examining Indi, I can't say for sure what the best course of action would be, but if it has healed to the point where he is leaving it alone, it doesn't seem painful, and it isn't causing him any distress, I might agree with your veterinarian. Removing a toe can be a fairly major procedure, and if he doesn't need to go through that, he shouldn't. If the toe is painful or bothering him, that might change things. I hope that he does well.
Add a comment to Indi's experience
Was this experience helpful?
Max
Chihuahua/ Rat Terrier
8 Years
0 found helpful
My 8 year old shelter pup Max (chihuahua/terrier mix) has ridged, different variations of brown color, and curved nails. He screams when they're trimmed. Not sure if he's been traumatized or if it really hurts as they are dark brown and I can't see the quick. One nail that isn't very long has curled upwards. Really not sure what to do here. I'd appreciate any help you can provide as he was just under anesthesia to have 3 teeth removed that were bad. But if we need to consult a vet we will.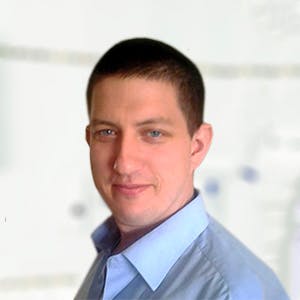 2929
Recommendations
Trimming the nails too close to the quick can cause pain and bleeding as I am sure you know; dark nails are bad to see the quick and can be difficult at times to cut the nails, the best method is to normally cut a little off each time. If Max is in pain when you are cutting his nails it may be that the nail clippers are blunt and the cut isn't a nice clean one but more of a crunch, make sure that the hair is out of the way when you are clipping the nails. Other than that, I cannot see the nails or examine them in close detail so it would be best to bring them to your Veterinarian's attention soon or during your next check up. Regards Dr Callum Turner DVM
Add a comment to Max's experience
Was this experience helpful?
Chavela
Chihuahua
2 Years
0 found helpful
Has Symptoms
Pain When Lifted no appetize
Hello Dr I have Chihuahua she's a female and you know her previous owner wasn't really that great with her. Especially her nails and to this point her nails are curly and she seems to be I. A lot of pain lately she's been not her self she doesn't seem to be playful as before what's so ever shes not interested in anything she just lays around n shakes most of the time. And there's times where I try to pick her up and she like screams/yells but at that point I still haven't even picked her up. She doesn't want to eat no drink water. Could she be depressed as well do to the pain of her nails? Sometimes I feel like she's slowly dying on me.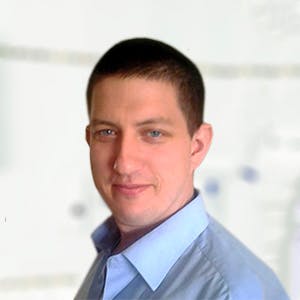 2929
Recommendations
Without examining Chavela, I cannot determine what the cause of her pain is or if there is something more serious going on with her. You should get her nails seen to see if they may be trimmed or may need to be removed in a severe case; in any case I would recommend you take her to a Veterinarian for a check to help narrow in on a case for this apparent pain. Regards Dr Callum Turner DVM
Add a comment to Chavela's experience
Was this experience helpful?