What is Not Pooping?
Most dog owners complain that their dog is suffering from diarrhea rather than constipation. If your dog is not pooping, there is usually a serious problem that needs to be addressed by your veterinarian. Your dog is considered to be constipated when they have difficulty pooping or they are not pooping at all. When they are having difficulty pooping they are producing feces that are hard and dry. This happens when the feces remain in the colon for too long and the moisture is absorbed back into the body, making the feces hard, dry and very difficult to pass.
If your dog's constipation persists and is not treated quickly, their large intestine can stretch out and no longer effectively function. The stretching of the colon can lead to a chronic condition known as megacolon.
There are several different causes for why your dog is not pooping including:
Partial or complete obstruction in the colon
Hypothyroidism
Hypercalcemia
Swallowing a foreign object
Dehydration
Lack of exercise
Lack of dietary fiber
Infected anal glands
Intestinal obstruction
Environmental stress
Book First Walk Free!
Why Not Pooping Occurs in Dogs
Obstruction of the Colon or Intestine
There are times when a foreign object, impacted feces, or tumors obstruct the colon. This obstruction may be partial, meaning feces can still move past the obstruction with great difficulty, or complete, meaning no feces can move past the obstruction. Your dog can experience severe complications from an obstruction in the colon and death can occur if not treated quickly. This is also true for the intestines. Dogs that like to eat or chew on things are more prone to intestinal obstructions that will require surgery to remove.
Hypothyroidism or Hypercalcemia
Hypothyroidism and hypercalcemia are not necessarily common conditions in dogs. However, when the thyroid gland is not properly functioning or when there is an abnormally high volume of calcium in the blood your dog can experience difficulty defecating.
Dehydration
Dehydration can cause your dog to be unable to poop as the moisture that is in the feces is being resorbed by the body to try and compensate for the lack of fluids in the body. If you suspect your dog is severely dehydrated seek veterinary care immediately. Just like with humans, dogs need a specific amount of fiber in their diet along with exercise to keep their digestive tract fully functional. Start giving your dog more exercise and read the label on your dog's food.
Infected Anal Glands
Infected anal glands can also cause your dog to not poop. You can generally tell if the anal glands are the issue by examining the anus and looking for hard, protruding pockets around the anus. There will also be a foul smell present.
Environmental Stress
Environmental stress can cause your dog to not poop. Changes in their routine, food or environment can cause brief bouts of constipation.
What to do if your Dog is Not Pooping
Dogs that have obstructions from eating foreign objects such as socks, bones, rocks, or children's toys will need to be examined by your veterinarian. If your dog is unable to pass the foreign object naturally and thus removing the obstruction, surgery will be required to remove the object.
There are times when the obstruction is due to tumors that have formed within the intestines or the colon. These will also require surgery and the tumors will need to be biopsied. Your veterinarian will discuss the procedure and the possible outcomes.
Dehydration that is mild can be treated at home; offer plenty of cold, fresh water for your dog. You can offer them small amounts of canned dog food which contains moisture and will help with dehydration. If your dog is suffering from severe dehydration you need to seek immediate veterinary care. Your veterinarian will begin intravenous fluids to rehydrate your dog while they are trying to determine the cause of your dog's severe dehydration.
Infected anal glands will need to be expressed, if possible. If the anal glands are severely infected, surgery may be required to open the anal sacs and drain the infection. Your veterinarian will prescribe antibiotics for your dog.
You may want to consult your veterinarian if you suspect your dog is having trouble defecating due to a lack of dietary fiber or exercise. Your veterinarian can recommend a food that will provide the right amount of fiber and an exercise plan that will benefit your dog.
Prevention of Not Pooping
You can take steps to prevent your dog from becoming constipated. Always have plenty of fresh water available for them to drink. If your dog is a chewer, keep all tempting objects out of reach. Feed a food that has high fiber content and make sure your dog gets plenty of exercise.
As soon as you notice your dog is having difficulty pooping, begin taking notes of what has changed in their environment, what they have eaten and how long they try to poop. Your veterinarian will need this information to make a proper diagnosis.
Cost of Not Pooping
Depending on the cause of your dog not pooping, it may cost a simple office visit to your veterinarian. However, if it is something more severe such as an obstruction in the colon or intestines that can cost between $800 and $7000 with the average cost being $3000. Infected anal glands can cost between $75 and $2000 with the average cost being around $500.
Not Pooping Questions and Advice from Veterinary Professionals
Bear
Golden Retriever
3 Years
0 found helpful
hi there, my dog bear is a 3yr golden retriever. Bear is a pretty predictable dog he gets up to pee and poo around 8am I then take him back out to pee around 1pm then to pee again at 5pm he then has his dinner which is a mixture of canned and dried food. usually 1 parts wet meat 2 parts dry food and goes out for the last time around 9.30. however today he peed this morning around 8am and also had some runny light poo which isn't the norm. i've then taken him out as usual and he hasn't peed or pood but has eaten and has access to fresh water all day which he has had as usual. He is still being playful and has the same level of energy. he doesn't seem bothered when I rub or press his abdomen. He isn't straining or attempting to poo or pee when taken out. I'm just wondering at what point should I be concerned to call a vet and what could I be doing to help him as its late and the vets in my town aren't open 24 hours. Thank you.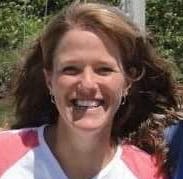 1375
Recommendations
If he is acting normally otherwise, you should be fine to monitor Bear - if he isn't straining, he may not be constipated, and the runny BM that he had may take a little time for a normal BM to form. If he starts straining, then I would worry and have him seen, or if he becomes lethargic or loses his appetite.
Add a comment to Bear's experience
Was this experience helpful?
Stewie
Yorkshire Terrier
11 Years
0 found helpful
Last week my dog was vomiting and having diarrhea. I took him to the vet last Thursday and they gave him subcutaneous fluids and some medicine to settle his stomach. He has not had a bowel movement since. He is eating and drinking water regularly now. Is it normal for him to not have bowel movements after being sick and dehydrated?? When should I worry??
Add a comment to Stewie's experience
Was this experience helpful?
Bren
Blackmouth Cur
3 Months
0 found helpful
I went to a vet yesterday for vaccination ,but he recommend de worming before vaccination. He gave a pill to have out the worm on her tummy . Unfortunately, it's been 24 hours she still doesn't poo. Our next appointment will be next week.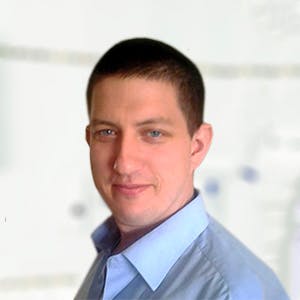 2950
Recommendations
If Bren is not passing any stool you may wish to try to add some plain canned pumpkin to the food to help ease things along or visit your local pet store to see if they have anything over the counter which may help. However, there is a possibility in severe parasitic worm infections that the dead worms may cause an obstruction and should be seen by your Veterinarian. Regards Dr Callum Turner DVM
Add a comment to Bren's experience
Was this experience helpful?
jewel
Dachshund
3 Years
0 found helpful
Has Symptoms
has not pooped since thursday
i just got jewel from my shelter on Thursday it is now early Sunday morning and i have taken her out several times over the past couple of days and she has not pooped at all she has peed though a few times and she has been eating and drinking alright. i don't know what to do.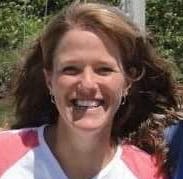 1375
Recommendations
If Jewel is not straining to defecate, you may not need to worry, and she should defecate normally at some point. If she is straining and looking like she has to have a bowel movement and can't, then she should see a veterinarian, as she may have a problem.
Add a comment to jewel's experience
Was this experience helpful?
Butters
Border Collie
5 Years
0 found helpful
My 5 year old dog has pooped three time in the house. Did poop once or twice outside. This morning no poop but plenty of urine. Has no problem eating or drinking. He usually poops once in the am and one in the pm. We are walking over 30 minutes and nothing. I find it odds.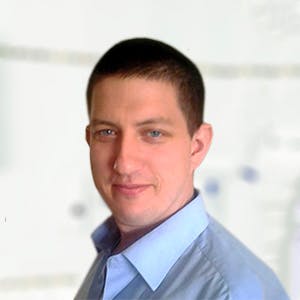 2950
Recommendations
Dogs are usually quite frequent with their bowel movements, but the odd missed poop isn't a big worry if they go the next time; however if Butters is defecating indoors all of a sudden there may be a medical underlying cause for this change in toilet habits. It is important to note whether Butters is straining to defecate or not when he is doing his business and may be worth adding some plain canned pumpkin into the diet to see if that helps with defecation. You should also follow up with your Veterinarian to determine whether or not if there is a medical cause. Regards Dr Callum Turner DVM
Add a comment to Butters's experience
Was this experience helpful?
Mijo
Pit bull
7 Years
0 found helpful
My dog hasn't went poo for over 24 hours and I can't afford a vet. What do I do? Also not eating? I just want my baby to be okay. I've tried giving him anything he would normally eat that would give him the runs but he turns away everytime.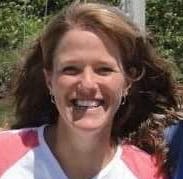 1375
Recommendations
Thank you for your email. Without examining Mijo, I can't diagnose anything or recommend treatment, as I do not know what is wrong. It would be best if her were seen by a veterinarian to examine him and try to determine why he is acting this way and how to make him feel better. There are many clinics that offer 'free first exams' that you may be able to use to have him seen at a lower cost.
Add a comment to Mijo's experience
Was this experience helpful?
jager
Border Collie
1 Year
0 found helpful
So my dog weight 50 lbs swallowed a balloon on saturday - he is not eating - but drinking - and not popping since yesterday. He is not as active as he should be - should i be worried - he has thrown up three times - a white foamy liquid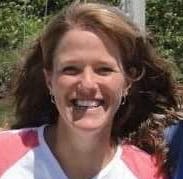 1375
Recommendations
Thank you for your email. If you do know that Jager ate the balloon, and he is vomiting and not having normal bowel movements, it would be best to have his seen by your veterinarian, and probably have an x-ray taken to determine if the balloon is becoming a foreign body. Your veterinarian will be able to examine him, determine if he has a problem, and recommend any treatment that might be necessary. I hope that all goes well for him.
Add a comment to jager's experience
Was this experience helpful?
Mia
Shih Tzu
1 Year
0 found helpful
Hi. My dogs has little blood on her poop that happens morethan 24hrs ago and now she is not pooping. This only happened after she catch a bird and played with it. Please help me what will I do.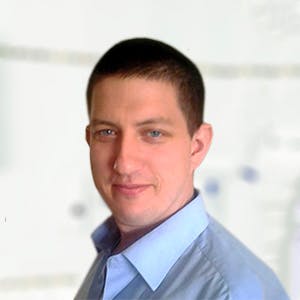 2950
Recommendations
A little blood may occur, especially when consuming something out of the ordinary like a bird; if Mia isn't defecating you should try to add a little plain canned pumpkin to her food to loosen the stool and monitor for any improvement. If she doesn't defecate or other symptoms present you should visit your Veterinarian before the weekend for a check to ensure there isn't anything more serious going on (dead birds carry infections, parasites, may cause an obstruction etc…). Regards Dr Callum Turner DVM
Add a comment to Mia's experience
Was this experience helpful?
Honey
Toy goldendoodle
6 Months
0 found helpful
Dog is not pooping since Monday night. Tonight is now day 4 of not pooping. The dog is not squatting or even trying to poop and is eating normally.... she is drinking excessively however and is peeing a lot. Before Monday she had diarrhea from us switching her food and the vet prescribed metronidazole as well as chicken and rice to help with the tummy issues. She eats the chicken but leaves the rice... we started giving her chicken with pumpkin as of Wednesday and she still hasn't pooped.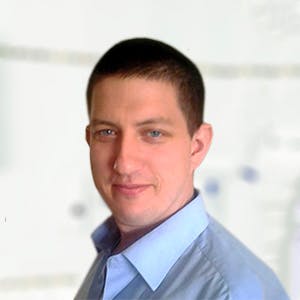 2950
Recommendations
It is strange to go from one extreme to the other, even with pumpkin she still isn't defecating. It is difficult to say what may be happening here, but I don't want to recommend anything like Miralax as I don't want to swing back to the other extreme; one option may be to feed a normal wet food with some plain canned pumpkin mixed in to see if that helps move things along, if not I would recommend you return to your Veterinarian. Regards Dr Callum Turner DVM
Add a comment to Honey's experience
Was this experience helpful?
Ola
Rat Terrier
5 Months
1 found helpful
My dog is a new adoption, fresh from a recent vet visit where she was cleared as healthy. She just underwent spay surgery and all vaccinations on Friday (it is now Tuesday) and pooped (according to her foster) Saturday morning. She eats and drinks and plays, appears to be in no discomfort, sleeps well, uses puppy pads to pee, but she refuses to potty outside and unless she is eating the feces, does not appear to being defecating. She is from a severe pet hoarding situation so I imagine she has a lot of issues from that, but I'm concerned that I have not found any feces. She is not bloated or distended in any way, either. The food must be going somewhere? She's in a contained room with nowhere to hide anything, so I'm not sure how to proceed.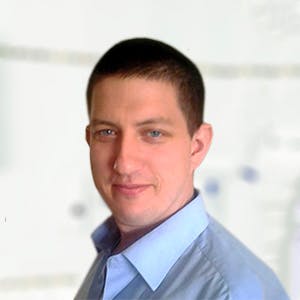 2950
Recommendations
It can be frustrating when you don't find faeces and it may be that Ola is a little constipated, however if she is otherwise in good spirits and eating I would keep an eye on her; it may be useful to add a little plain canned pumpkin to her food to see if this helps ease defecation. If you haven't found any faeces by the next day you should pop into your Veterinarian for a little check. Regards Dr Callum Turner DVM
Add a comment to Ola's experience
Was this experience helpful?
Ryker
Lab/boxer
5 Years
1 found helpful
Has Symptoms
Not pooping since yesterday evening
My dog Ryker is on a very regular bathroom schedule. He pees and poops first thing when he gets up and goes out in the morning then thru out the day he has pee breaks and then usually poops 1 more time in the evening like 6ish. Today he went out this morning just like normal and just peed a few times and no poop so all day I kept taking him out to get him to poop and nothing. It's now 11:18 PM and hes asleep for the night. He never went poop today, not once. He ate and had a couple treats thru out the day and of course he is drinking his water like normal. So what I'm wondering is, could it b he just didn't feel the need to go today or is there something serious going on and I should b worried?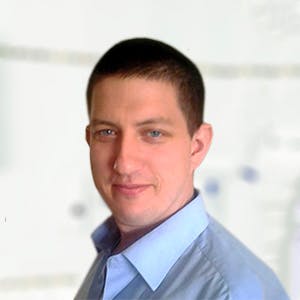 2950
Recommendations
A day off from defecation is concerning, but not alarming especially if there were no attempts at straining or any signs of discomfort; you should see if Ryker has a moment tomorrow and possibly add a little plain canned pumpkin to the diet to see if that gets things moving. If there is still no movement or Ryker shows pain or tries to defecate you should visit your Veterinarian for an examination as there may be an obstruction, foreign object, anal gland issue among other causes. Regards Dr Callum Turner DVM
Add a comment to Ryker's experience
Was this experience helpful?