What is Hypercalcemia?
Calcium is essential for blood clotting, cardiovascular, neuromuscular, immune and endocrine function.  Bones need calcium to keep them healthy and strong. If the bones lose too much calcium because it is going instead into the bloodstream, they will become weak. The bones of the canine will be more susceptible to bone fractures. 
Calcium levels are controlled and monitored by the parathyroid glands. The parathyroid hormones and vitamin D interact to release calcium from the bones, stomach, and kidneys, which is then transferred to the canine's bloodstream.
High levels of calcium in your canine's bloodstream can be toxic to all of his body tissues. Hypercalcemia will also be harmful to the kidneys, nervous and cardiovascular system.  High calcium levels may also bring on gastrointestinal problems, acute renal failure, coma, and even death if not treated.
If you notice that your dog is not himself and is experiencing any of the symptoms for hypercalcemia, please take your pet to the veterinarian.  The longer high calcium levels in the bloodstream are left untreated, the more damage it is causing to your pet's health.
Hypercalcemia in dogs means that the level of calcium in the canine's bloodstream is abnormally high. High calcium levels can be a secondary symptom associated with serious diseases such as Addison's disease, kidney failure, parathyroid gland tumor and cancer.
Hypercalcemia Average Cost
From 443 quotes ranging from $500 - $4,000
Symptoms of Hypercalcemia in Dogs
Symptoms of hypercalcemia may include one or more of the following signs:
Dehydration
Excess thirst
Frequent urination
Loss of appetite
Weakness
Formation of bladder or kidney stones
Vomiting 
Weight loss
Constipation
Swelling of the lymph nodes
Top
Causes of Hypercalcemia in Dogs
Canine lymphoma 
Anal gland cancer
Addison's disease
Kidney failure
Exposure to too much vitamin D (can be found in plants, poisons or topical ointments)
Dehydration
Hypercalcemia may be a side effect of certain medications, alkaline antacids, long-term use of diuretics, estrogens, and progesterone 
Anemia
Top
Diagnosis of Hypercalcemia in Dogs
The veterinarian will ask for a thorough medical history on your dog.  He will ask you when the symptoms you have observed commenced. Let your veterinarian know if your pet is on any supplements or medicines.  The physical examination may include palpation of the lymph nodes and abdomen.  He may also check your canine's anal sacs to search for masses; one of the causes of hypercalcemia is cancer of the anal sac glands. Diagnostic tests that your veterinarian may recommend:
Bloodwork (serum biochemistry profile and complete blood count)
Urine sample to show if there is damage to the kidneys
Parathyroid hormone test (PTH)  
Thoracic and abdominal x-rays can show the presence of a mass
An ultrasound of the parathyroid will evaluate the shape and size of the parathyroid glands 
An ACTH stimulation test will exclude Addison's disease in your dog 
Blood ionized calcium concentration to assess the biologically active form of calcium
Top
Treatment of Hypercalcemia in Dogs
The treatment for hypercalcemia depends on what information the physical, blood work, and diagnostic test revealed.  If your veterinarian determines that your pet is dehydrated, it will be necessary to rehydrate him by administering fluids by intravenous or subcutaneously (under the skin). If the blood concentration is very high in the bloodstream, your veterinarian team may recommend hospitalization in order to start drug treatment. If your pet is diagnosed with cancer, surgery and chemotherapy may necessary.  
Loop diuretics such as furosemide can increase calcium excretion by the kidneys. Diphosphonates may be prescribed to minimize the bone release of calcium.  Glucocorticoids such as dexamethasone or prednisone may be administered if there is no adequate response to IV fluids with furosemide.  Prednisone and other corticosteroids can reduce calcium absorption. Long term control of hypercalcemia may include drugs such as bisphosphonate, mithramycin, or calcitonin.
Top
Worried about the cost of Hypercalcemia treatment?
Pet Insurance covers the cost of many common pet health conditions. Prepare for the unexpected by getting a quote from top pet insurance providers.
Recovery of Hypercalcemia in Dogs
Canines that undergo surgery will receive post-operative instructions from the surgeon.  Your dog will be given pain medication, and it will be very important to limit your pet's activity, usually for 3 weeks after surgery. If you notice twitching muscles, dilated pupils, weakness or seizures, please call your veterinarian. If the biopsy taken during surgery revealed cancer the surgeon may recommend ongoing low-dose chemotherapy, called metronomic therapy, to keep the cancer in check. It is very important to follow the treatment plan that your veterinarian team has recommended for your companion.
Top
Hypercalcemia Average Cost
From 443 quotes ranging from $500 - $4,000
Top
Hypercalcemia Questions and Advice from Veterinary Professionals
Max
Shih Tzu
16 Years
4 found helpful
4 found helpful
I have a 16 year old male shih-tzu Max. We were told he had high calcium, 1.6, which might indicate cancer. They said we could do more detailed tests to see if it's cancer or a benign tumor causing the high calcium. He can not undergo surgery due to his age and reaction last time he had anesthesia. We want Max to live the rest of his life comfortably and don't want him going through surgery or chemo so our vet suggested prednisone. His overall health is great and he is active for a 16-year-old. However he does seem to have some confusion and arthritis. Would you happen to have any other suggestions on helping Max remain comfortable and prolong his life as much as possible without surgery?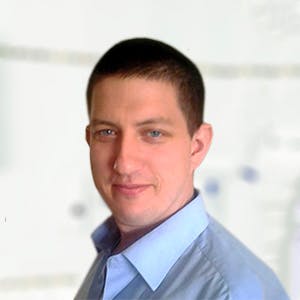 4 Recommendations
Without confirming the specific cause, we are left with general medical management which may include glucocorticoids (includes prednisone), any other treatment would really depend on a definitive diagnosis being made since there are many causes. Regards Dr Callum Turner DVM www.msdvetmanual.com/endocrine-system/the-parathyroid-glands-and-disorders-of-calcium-metabolism/hypercalcemia-in-dogs-and-cats http://veterinarymedicine.dvm360.com/treating-paraneoplastic-hypercalcemia-dogs-and-cats
July 19, 2018
Was this experience helpful?
Seamus
Boxer
10 Years
2 found helpful
2 found helpful
Are there any natural remedies that can help with the symptoms of hypercalcemia? My dog has anal gland cancer. Our vet started him on prednisone, but the side effects were bad, and he was taken off. We know he is on borrowed time, but want him to have the best quality of life as possible.
April 15, 2018
Seamus' Owner
---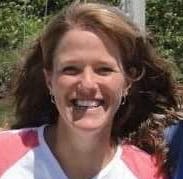 Dr. Michele K. DVM
2 Recommendations
There aren't any medications to decrease Calcium, unfortunately - the source of the problem needs to be removed to bring those values down. Hypercalcemia can cause long term kidney damage, so it would be a good idea to monitor him for signs of increased drinking, increased urination, lethargy, and loss of appetite. Your veterinarian can help guide you as to when it may be time to ease Seamus's suffering. I am sorry that that is happening to him.
April 15, 2018
My dog got diagnosed with anal sac cancer 3/4 weeks ago and we started him on prednisone two weeks ago. What kind of side effects did your dog have? I have a 9yo gsd and we had him on prednisone and ferosimide for the last two weeks. Our blood test came back tonight and I don't know if it was the prednisone but his calcium increased from 13-15.. the doctor suggests upping the dosage but I don't know what to do.
Was this experience helpful?
Hypercalcemia Average Cost
From 443 quotes ranging from $500 - $4,000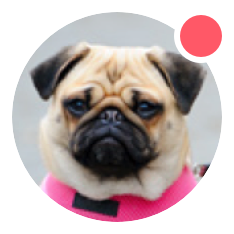 Need pet insurance?