What is Hypercalcemia?
Calcium is essential for blood clotting, cardiovascular, neuromuscular, immune and endocrine function. Bones need calcium to keep them healthy and strong. If the bones lose too much calcium because it is going instead into the bloodstream, they will become weak. The bones of the canine will be more susceptible to bone fractures.
Calcium levels are controlled and monitored by the parathyroid glands. The parathyroid hormones and vitamin D interact to release calcium from the bones, stomach, and kidneys, which is then transferred to the canine's bloodstream.
High levels of calcium in your canine's bloodstream can be toxic to all of his body tissues. Hypercalcemia will also be harmful to the kidneys, nervous and cardiovascular system. High calcium levels may also bring on gastrointestinal problems, acute renal failure, coma, and even death if not treated.
If you notice that your dog is not himself and is experiencing any of the symptoms for hypercalcemia, please take your pet to the veterinarian. The longer high calcium levels in the bloodstream are left untreated, the more damage it is causing to your pet's health.
Hypercalcemia in dogs means that the level of calcium in the canine's bloodstream is abnormally high. High calcium levels can be a secondary symptom associated with serious diseases such as Addison's disease, kidney failure, parathyroid gland tumor and cancer.
Book First Walk Free!
Symptoms of Hypercalcemia in Dogs
Symptoms of hypercalcemia may include one or more of the following signs:
Dehydration
Excess thirst
Frequent urination
Loss of appetite
Weakness
Formation of bladder or kidney stones
Vomiting
Weight loss
Constipation
Swelling of the lymph nodes
Causes of Hypercalcemia in Dogs
Canine lymphoma
Anal gland cancer
Addison's disease
Kidney failure
Exposure to too much vitamin D (can be found in plants, poisons or topical ointments)
Dehydration
Hypercalcemia may be a side effect of certain medications, alkaline antacids, long-term use of diuretics, estrogens, and progesterone
Anemia
Diagnosis of Hypercalcemia in Dogs
The veterinarian will ask for a thorough medical history on your dog. He will ask you when the symptoms you have observed commenced. Let your veterinarian know if your pet is on any supplements or medicines. The physical examination may include palpation of the lymph nodes and abdomen. He may also check your canine's anal sacs to search for masses; one of the causes of hypercalcemia is cancer of the anal sac glands. Diagnostic tests that your veterinarian may recommend:
Bloodwork (serum biochemistry profile and complete blood count)
Urine sample to show if there is damage to the kidneys
Parathyroid hormone test (PTH)
Thoracic and abdominal x-rays can show the presence of a mass
An ultrasound of the parathyroid will evaluate the shape and size of the parathyroid glands
An ACTH stimulation test will exclude Addison's disease in your dog
Blood ionized calcium concentration to assess the biologically active form of calcium
Treatment of Hypercalcemia in Dogs
The treatment for hypercalcemia depends on what information the physical, blood work, and diagnostic test revealed. If your veterinarian determines that your pet is dehydrated, it will be necessary to rehydrate him by administering fluids by intravenous or subcutaneously (under the skin). If the blood concentration is very high in the bloodstream, your veterinarian team may recommend hospitalization in order to start drug treatment. If your pet is diagnosed with cancer, surgery and chemotherapy may necessary.
Loop diuretics such as furosemide can increase calcium excretion by the kidneys. Diphosphonates may be prescribed to minimize the bone release of calcium. Glucocorticoids such as dexamethasone or prednisone may be administered if there is no adequate response to IV fluids with furosemide. Prednisone and other corticosteroids can reduce calcium absorption. Long term control of hypercalcemia may include drugs such as bisphosphonate, mithramycin, or calcitonin.
Recovery of Hypercalcemia in Dogs
Canines that undergo surgery will receive post-operative instructions from the surgeon. Your dog will be given pain medication, and it will be very important to limit your pet's activity, usually for 3 weeks after surgery. If you notice twitching muscles, dilated pupils, weakness or seizures, please call your veterinarian. If the biopsy taken during surgery revealed cancer the surgeon may recommend ongoing low-dose chemotherapy, called metronomic therapy, to keep the cancer in check. It is very important to follow the treatment plan that your veterinarian team has recommended for your companion.
Hypercalcemia Questions and Advice from Veterinary Professionals
Bernie
Pekingese
15 Years
0 found helpful
Medication Used
Lignans, Melatonin and Milk Thistle
My 15 year old Peke has Hypercalcemia caused by a node on his Parathyroid gland. He was scheduled for surgery, but developed an eye ulcer that has to be treated to avoid a rupture if his blood pressure goes up during surgery. I am looking for someway to lower Calcium levels in his blood until we can get him his surgery. He also has a tumor on his Adrenal gland that will be removed in a subsequent surgery.
Add a comment to Bernie's experience
Was this experience helpful?
Rynn
Mutt
4 Years
0 found helpful
My dog is currently at the vet overnight due to ingesting chocolate. They were able to treat her successfully and she would be fine, but while she was there they discovered high levels of calcium. My issue is that, while I understand what the possible causes of this could be, they want to do a number of tests to discover what is causing the hypercalcemia and come up with a treatment plan. I don't have the resources to do this. I'll already be paying off the stay for the chocolate for six months. I can't afford these tests and I can't afford the treatment...so my question is that I want to bring her home and give her the best possible life until she gets sick and we can't make her better. She drinks and urinates a lot, but has no other symptoms at this time. What can I do to give her the best chance of being happy and comfortable for as long as possible?
Our 10 year old female rottweiler had hypercalcemia. She had routine ultrasound to make sure not cancer was back from a lump removed on her foot. They didn't see anything in the ultrasound so they thought about doing an ultrasound on the thyroid and found a lump. She has recently had it removed and calcium levels are where they should be. If not removed, they will eventually die. Prior to surgery she had to have fluids every other day to flush the extra calcium out. Hope this offers some insight.
Katie
We are going through the exact same thing with same things your vet said right now we have already spent over 1000 on test and still no definitive answer the vet says due to the serve calcium level he wants an ultrasound and then from there it could mean surgery or who knows why else!! My husband and I have decided to take the same route as you our dog is happy isn't acting weird in anyway and act silly is more active then our healthy dog ha!
Kelli, in my experience there will be more blood tests required. My dog went to the vet for frequent urination in random places. (Something she also had NEVER done.) They did a urinalysis to rule out an infection of the bladder or kidney. Once the blood screen showed high calcium, another test was ordered to find out if the calcium was ionized or non-ionized. As it turned out, our dog had the bad kind of calcium which according to our vet is either a parathyroid issue or a malignancy somewhere in her body. We were unable to afford the treatment for either cause (thousands of dollars either way), so we have opted to not know. I myself am wondering how long she will be able to live this way, as she does not exhibit any symptoms other than being tired, not eating well, and the frequent urination. She still seems to be my happy dog and doesn't appear to be in any kind of pain.
We literally had this exact same situation just happen. Our 5 year old Rhodesian Ridgeback ate a pan of brownies and was sick the next day. A few days later he started drinking 4-5x more water than normal and was urinating all the time. He even urinated on our bed, couch, etc and he NEVER does this. We took him to the vet and just found out he has hypercalcemia. He has no other symptoms besides frequent drinking and urination. I'm not sure what next steps are for us but we are concerned about costs as well.
Add a comment to Rynn's experience
Was this experience helpful?
White Boy
Boxer
Five Years
0 found helpful
I have a 5 year old Boxer that after months of blood tests was just diagnosed with Hypercalcemia (due to a tumor on his parathyroid). He was suppose to have surgery on Wednesday but we informed that he may have Kidney damage from this now. We opted not to do the surgery right now. The Doc now put him on a steroid and a Diuretic stated that this would lower his Calcium level. We were told that the high calcium is eating his bones. Crea level 1.9, Calcium 16.0 and ALKP 254.. Wondering if this is just prolonging his life and if we made the correct decision. Not feeling a great outcome right now.
Add a comment to White Boy's experience
Was this experience helpful?
Nova
Border Collie
10 Years
0 found helpful
We discovered our 10 year old border collie mix Nova had been urinating in our home. We were unsure as to how long it had been going on as we had gotten a puppy a few months earlier. Once we discovered it was Nova, I took her to the vet immediately because she NEVER pottied in the house. She was diagnosed with hypercalcemia. The vet told us it could be caused by her parathyroid or malignancy somewhere in her body. We do not have the resources for the surgery if it does turn out to be her parathyroid, nor are we able to afford chemotherapy if it is not. Will we be causing her pain leaving this untreated?
Add a comment to Nova's experience
Was this experience helpful?
Nikki
Golden Retriever
4 Years
0 found helpful
Nikki is a 4yr old Golden Retriever. She is normally a fit and very active dog with a good appetite. Weight 28.5kg. She was spayed at end of July. On 6th October we noticed she appeared more tired than usual. Over the next 2 days she dropped to the ground yelping in pain looking round at her back end while she was running/jumping. Attended the vet expecting to be told she'd pulled a muscle or suchlike. Vet could find nothing on physical examination but bloods showed raised ionised calcium and globulin. I also pointed out a tiny lump, like a pimple, on her shoulder, this was tested and diagnosed as a harmless histiocytoma. 2 days later she developed increased thirst and urination. She's been sick a few times and her appetite is reduced. Repeat bloods one week later showed same raised calcium and globulin increasing, also the beginnings of the kidneys deteriorating. Over the 3 weeks since this began Nikki lost 2kg (26.7kg) but is gaining it back (currently 27.6kg) with a lot of encouragement to eat, often hand-feeding chicken, fish and the prepared foods we've found are to her current liking. She isn't tolerating the special Urinary Diet food, having gone off kibble type foods. X-rays, ultrasound and parathyroid testing have shown nothing. Nikki remains tired, is sleeping most of the time, has muscle weakness, polydipsia, urinary frequency and can't be allowed off the lead for fear of overexertion leading to the sharp pains she's now experienced 3 times. The vet is suggesting steroids could increase appetite perhaps enabling us to switch her over to the Urinary Diet food to help her kidneys. But what next? Laparoscopy, further US scanning? What are the chances further investigations are going to get us anywhere? If it is cancer what are the options? What if a diagnosis isn't possible? We were following the information and advice quite well but were pinning out hopes on the parathyroid test helping us at least put a name to it, we don't fully understand where we're at now and don't know what to do next. Any information/advice would be much appreciated.
Add a comment to Nikki's experience
Was this experience helpful?
Max
Shih Tzu
16 Years
0 found helpful
I have a 16 year old male shih-tzu Max. We were told he had high calcium, 1.6, which might indicate cancer. They said we could do more detailed tests to see if it's cancer or a benign tumor causing the high calcium. He can not undergo surgery due to his age and reaction last time he had anesthesia. We want Max to live the rest of his life comfortably and don't want him going through surgery or chemo so our vet suggested prednisone. His overall health is great and he is active for a 16-year-old. However he does seem to have some confusion and arthritis. Would you happen to have any other suggestions on helping Max remain comfortable and prolong his life as much as possible without surgery?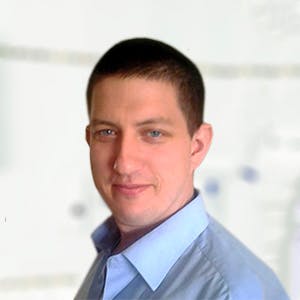 3320
Recommendations
Without confirming the specific cause, we are left with general medical management which may include glucocorticoids (includes prednisone), any other treatment would really depend on a definitive diagnosis being made since there are many causes. Regards Dr Callum Turner DVM www.msdvetmanual.com/endocrine-system/the-parathyroid-glands-and-disorders-of-calcium-metabolism/hypercalcemia-in-dogs-and-cats http://veterinarymedicine.dvm360.com/treating-paraneoplastic-hypercalcemia-dogs-and-cats
Add a comment to Max's experience
Was this experience helpful?
Seamus
Boxer
10 Years
0 found helpful
Are there any natural remedies that can help with the symptoms of hypercalcemia? My dog has anal gland cancer. Our vet started him on prednisone, but the side effects were bad, and he was taken off. We know he is on borrowed time, but want him to have the best quality of life as possible.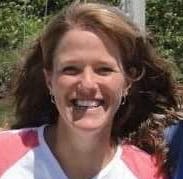 1611
Recommendations
There aren't any medications to decrease Calcium, unfortunately - the source of the problem needs to be removed to bring those values down. Hypercalcemia can cause long term kidney damage, so it would be a good idea to monitor him for signs of increased drinking, increased urination, lethargy, and loss of appetite. Your veterinarian can help guide you as to when it may be time to ease Seamus's suffering. I am sorry that that is happening to him.
My dog got diagnosed with anal sac cancer 3/4 weeks ago and we started him on prednisone two weeks ago. What kind of side effects did your dog have? I have a 9yo gsd and we had him on prednisone and ferosimide for the last two weeks. Our blood test came back tonight and I don't know if it was the prednisone but his calcium increased from 13-15.. the doctor suggests upping the dosage but I don't know what to do.
Add a comment to Seamus's experience
Was this experience helpful?
Ranger
Shetland Sheepdog
5 Years
-1 found helpful
Ou 5 year sheltie has gotten blood work done confirming high ionize calcium in the blood stream. His only symptons is refusal to eat and a little lethargic. The blood also confirm that the cause of high ionize calcium is not from the thyroid glands or tumor. Our vet does not think it is cancer either. Is there any medications he can take? we are currently force feeding him now, but we will be going on vacation for 3 weeks soon.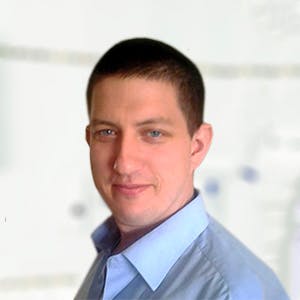 3320
Recommendations
You didn't mention if total calcium was normal or not. Typically in dogs, a high level of ionised calcium is related to the parathyroid gland; other causes may be due to tumours, sampling error, vitamin D poisoning or granulomatous disease. I've added a link below which has a useful table of possible causes with other values for cross reference. Regards Dr Callum Turner DVM www.msdvetmanual.com/endocrine-system/the-parathyroid-glands-and-disorders-of-calcium-metabolism/hypercalcemia-in-dogs-and-cats
The blood test was 2.30 for ionize level, it was 2.16 a week prior to that. Also he does vomit sometimes.
Total Calcium was high and another blood test showed that it was ionized. We had 3 blood tests done, so sampling error is unlikely now.
Add a comment to Ranger's experience
Was this experience helpful?
Ottie
Labrador Retriever
12 Weeks
0 found helpful
Our happy bouncy puppy went to the vets on Monday for her 12 week vaccination (Nobivac)
She was quiet when we brought her home and sleepy which we were told may happen.
During Monday night she was sick when we got her out of her crate on Tuesday morning she urinated everywhere. We took her to the vet and was told she had lost weight her heart rate was high and she was just not herself. She stayed at the vets all day on a drip and we picked her up at 9pm that evening as she had 'perked' up. Wednesday morning she was sick with bile and was shaking and lethargic and not eating. We took her act tomthe vets, heart rate back up list weight again and they kept her in. They reported later that day that she hadn't eaten a test had shown her calcium very high, dehydrated, a scan/X-ray showed swollen lymph glands and possible pancreatitis? the vet asked if she had eaten anything but she definitely hadn't. Tests have been done for cancer and we are waiting the results and lung worm both negative, other blood tests have come back negative. The vets have worked hard but are puzzled.
I cannot understand how she went into the vet a happy healthy puppy, I have asked the vet if this could be a reaction to the vaccination, they have said it's possible but very rare?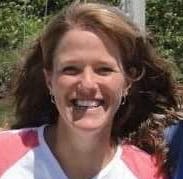 1611
Recommendations
Thank you for your email. Without examining Ottie or knowing more about her lab work, I have a hard time commenting on what might be going on. I can't imagine that what is happening with her was a result of a vaccination, and I'm very sorry that she seems to be having so many problems. Cancer is so rare in puppies. She may just need supportive care until she recovers from what is happening to her - I hope that your veterinarians are able to figure out what is happening with her and that she recovers.
Add a comment to Ottie's experience
Was this experience helpful?
Gus
GWP
8 Years
0 found helpful
Has Symptoms
Loss of hair, thirsty, increased ap
Our German Wire Haired pointer has. Non cancerous growrh on his parathyroid causing hypercalcemia. He has been on 90 mg of biphosphonate,75mg Zantac and 25mg prednisone daily for 5 months. Can we discontinue the prednisone? concerned about side effects, but we want him to be comfortable.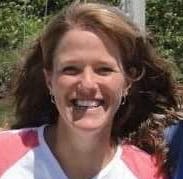 1611
Recommendations
Thank you for your question. If Gus is suffering from the side effects of Prednisone, you may be able to decrease the dosage, but that would be a great question for your veterinarian, as they know all of Gus's history, labwork and are able to examine him. Without knowing any of his history, I can't recommend any changes in prescriptions. I hope that he does well.
Add a comment to Gus's experience
Was this experience helpful?
Charlie
Jack Russell
2 Years
0 found helpful
Has Symptoms
Wants to sleep a lot more
Hi ive got a jack russel x foxie female 2 years of age, she has been to the vets and they diagnosed her with having hypercalcemia, and told me to treat her with a calcium suppliment and i do, but is there a chance the treatment can become less effective the longer she has it?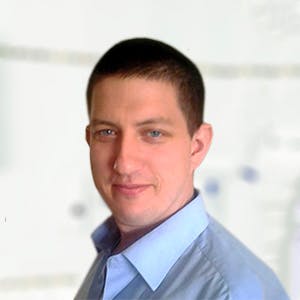 3320
Recommendations
Hypercalcemia is an increase in calcium in the blood and hypocalcemia is a decrease of calcium in the blood. Calcium supplementation is a symptomatic treatment, but doesn't get down to the underlying cause of the decrease in calcium levels; parathyroid gland disorders, kidney failure, low vitamin d levels, low calcium intake and other causes may cause a decrease in calcium levels. Regards Dr Callum Turner DVM
Add a comment to Charlie 's experience
Was this experience helpful?