What is Not Peeing?
You take your dog for a walk and you notice that he is straining to urinate. Usually, he pees on every tree or branch, and now he can barely pass a small trickle. It is a very concerning situation. There may be several reasons that your dog is not able to urinate:
Urinary stones
Urinary tract infection
Tumor on urinary tract or bladder
Trauma
The inability to urinate is a very serious condition. If the dog is unable to empty his bladder, the bladder may burst.
Book First Walk Free!
Why Not Peeing Occurs in Dogs
Urinary problems occur more frequently in male dogs. If your dog is not urinating, there may be a serious underlying condition:
Urinary Stones
Urinary stones may be found in the kidneys, ureters (the tubes that carry urine from the kidneys to the bladder), urethra (the tube from the bladder to where the urine exits the body), and the bladder (the organ that holds urine). In canines, stones are usually found in the bladder. Bladder stones can get as big as 3 to 4 inches. Bladder stones are made up of different mineral compositions. Urate stones are more common in Bulldogs, Black Russian Terriers and Dalmatians. Struvite bladder stones are most commonly found in Miniature Schnauzers, Bichon Frise, Cocker Spaniels, and Miniature Poodles.
Urinary Tract Infection
Canine urinary tract infections in dogs are more common in older females and diabetic dogs. The infection causes spasms in the urethra, which then narrows the opening where urine exits the body. Urinary tract infections that are left untreated can progress into the kidneys, which can cause kidney failure and/or rupture the bladder.
Tumor on the Urinary Tract or Bladder
A tumor is the abnormal growth of tissue creating a mass. Tumors can be benign or malignant (cancerous). A tumor on the urinary tract or bladder can cause an obstruction, which causes the inability to urinate.
Trauma
Trauma caused by vehicular contact or a fall can cause uroabdomen. The damage may cause the urine to leak into the abdomen. A canine may be unable to urinate because of the trauma to his abdominal area.
What to do if your Dog is Not Peeing
If your dog is not peeing, he must be seen by a veterinarian as soon as possible. An examination may lead the vet to recommend a few diagnostic tests to help find the cause, such as a complete blood count, urinalysis, urine culture, abdominal ultrasound, abdominal x-rays and a CT scan. If he palpates the bladder and it is full, the veterinarian may use a urinary catheter to remove the urine and temporarily relieve the patient.
The treatment of urinary stones will depend on the type of stone it is. Struvite and calcium oxalate uroliths are the most common stones found in dogs. Some bladder stones will need surgical removal. The veterinarian may recommend a low-protein diet to help speed the dissolution of struvite stones. Antibiotics may also be prescribed in the treatment of bladder stones.
Canine bladder infections may be treated with antibiotics and anti-inflammatory medications. Tumors may need to be surgically removed. Dogs with malignant tumors may also need radiation and/or chemotherapy. Dogs that experienced trauma to the abdomen may require surgery to correct the damage. Owners of dogs that undergo surgery will be given postoperative instructions by the veterinary surgical team. The patient will be limited as to exercise; the incision should be kept dry and he will have to wear an E-collar until his sutures are removed.
Prevention of Not Peeing
Some bladder stones can be prevented by increased water consumption, special diet and by monitoring the pH level in your pet's urine. There are at home canine pH testing strips available for purchase. Diets lower in protein, phosphorus and magnesium may help prevent bladder stones. Additionally, studies have shown that the long-term use of diuretics and antacids can elevate the pH, phosphorus and ammonia in the urine, which can then cause bladder stones.
Urinary bladder infections may be prevented by encouraging regular bathroom breaks. It is not healthy to make your dog wait to void. It can also be helpful to keep your dog well-groomed and cleaned around the dog's genital area to avoid bacterial infections. It is important to provide clean filtered drinking water for your dog. Other urinary bladder infection preventatives are cranberry capsules, vitamin C and probiotics.
Dogs should be monitored when outside. It is imperative to check your yard to ensure that your pet is safe from harm if let outdoors unattended.
Cost of Not Peeing
The treatment costs for a dog who is not peeing can be as high as $350 for tests and medication for a urinary tract infection. If surgery for bladder stones or an injured abdomen is required, the cost may range as high as $7500.
Not Peeing Questions and Advice from Veterinary Professionals
Dave
Staffordshire Bull Terrier
14 Years
0 found helpful
My dog was given anti inflammatory medication 3 1/2 days ago, he has since became constipated (has done a few dry stools over past 48 hours) but he isn't peeing. Have been to the vets and got some laxative which I've gave him twice in the last 18 hours but no clearance so far. He's not eaten all day yesterday but I've been forcing him to drink water where I can. He's 14 and a staff but never had any digestive problems until now.
Add a comment to Dave's experience
Was this experience helpful?
Duke
Doberman Pinscher
1 Year
0 found helpful
We noticed our Doberman was only dribbling a little when he was peeing yesterday and this morning. I called the vet and was going to take him in after work today but he just had a very long full stream of urine when he went. Do you think he still needs to go to the vet or is he ok to monitor for now?
Hello , I have pug dog which is 5 years old . He has trouble in passing urine from the morning but he is trying to pee multiple attempts but he can't pass even a drop . Please assist asap
Add a comment to Duke's experience
Was this experience helpful?
Marshal
Golden Retriever
20 Months
0 found helpful
Has increased water intake and reduced urination - has only urinated twice in 21+ hours. Is it normal for start of summer? Seems normal and moderately active otherwise. Please advise what should I do. Thanks!
Add a comment to Marshal's experience
Was this experience helpful?
Deefor
Labrador Retriever
11 Years
0 found helpful
I gave my 11yr old Labrador retriever 3 dihydrocodine over the last 16 hours to relieve his displacia pain and arthritis and he has not passed any pee since is this a problem. thank you
Add a comment to Deefor's experience
Was this experience helpful?
Chewy
Labradoodle
13 Years
2 found helpful
Has Symptoms
No urination in over a day
I have a 13 yer old male labradoodle, 65 pounds. He is eating and drinking, but has only peed about an ounce in a day and a half. He has vestibular disease which began suddenly 11 days ago, so he has not been walking but has recently taken a few steps with help. We carried him outside six times today, but he never peed. Can this happen when a dog is not moving much and does he need to go back to the vet? (getting him to the vet makes him sick due to the vestibular)
How is Chewy now? I have a dog experiencing all the same things you mentioned.
Add a comment to Chewy's experience
Was this experience helpful?
Maynka
Shih Tzu
2 Years
-1 found helpful
We just adopted a sweet little rescue girl (we think shih tzu and terrier or schnauzer mix, around 20lbs). She had quite a big poop yesterday at around 11:30AM, as soon as we got out of the car from her trip home from her foster. Since then, she hasn't pooped or peed at all (33.5 hours later). It is possible that she's somehow managed to pee without us noticing, but every time she's sat down while outside, her tail is tucked under her, and she's never been wet. Inside she's never been out of our sight (she was crated overnight and didn't pee or poop in the crate). I've heard of dogs not pooping because they're stressed by a new environment, and Maynka is a timid little girl, but I've never heard of a dog holding her pee this long. It has never looked like she was straining, or even trying to go to the bathroom. She's had three meals of kibble, and has been drinking well (not tons, but a reasonable amount).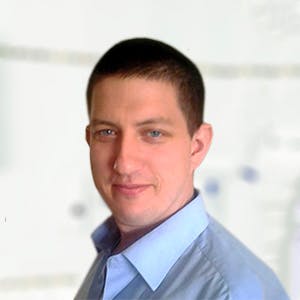 3320
Recommendations
Stress as you know may be a factor here, other behavioural issues may also be going on; whilst 33 hours is a long time to not defecate, it isn't beyond possibility. I am more concerned with no urination since you only witnessed a bowel movement and no urination. Without examining Maynka I cannot say whether there is a medical cause or not, but it is strange that a dog is not at least attempting to mark territory etc… I would take her into a Veterinarian for a check up and palpation of the bladder, they may catheterise her to decompress the bladder and may want to taken an x-ray. Regards Dr Callum Turner DVM
Add a comment to Maynka's experience
Was this experience helpful?
Chapo
Corgi
7 Years
2 found helpful
Our dog has now had 4 days of not peeing, we took him to the vet and they let us know he is 7 years old (we thought he was 3) and that he has bladder stones. If he gets the surgery, is he still going to have a high chance of recovery with so many days having gone by?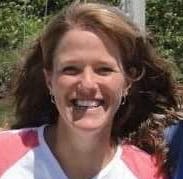 1611
Recommendations
If Chapo is actually not passing urine, or just dribbling, he cannot wait any longer to be seen. 4 days without being able to urinate would be terribly painful, and he needs to see your veterinarian immediately to either have the surgery, or have the blockage resolved. His kidneys may have sustained damage at this point, but they will be able to test his kidney enzymes and see if they are okay. I hope that he is okay, that is a very painful problem for him.
Add a comment to Chapo's experience
Was this experience helpful?
Cleopatra
Pitt
10 Months
1 found helpful
My Pitt bitch is about 10 months old. She normally pees and/or poops in the AM, when out to play, and at night before bed (often just pee). The last couple days, however, she just doesn't pee until very late in the day but does eventually pee once or twice before bedtime. She poops, and it seems normal. I've tried to observe her urine when she does go and haven't seen blood or visible strain. We played with a rawhide retriever roll (which she chews vigorously and would devour if I let her) a couple days back and the pee issue seems to have manifested thereafter. No change in food, although she wasn't eating in the AM for a couple days. Yesterday and this AM she ate like a champ and I've seen her drink water. I also gave her 1 tbps apple cider vinegar in her food this AM and a couple teaspoons in her water yesterday (she drank some but not much—I drop dried cranberries in her water dish to get her to drink in order to fish then out). No odd smells. Normal mood. What gives?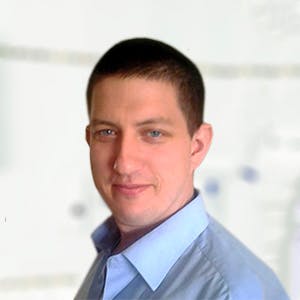 3320
Recommendations
There are many different issues which may affect a dog's urination habits which may include infection, urinary stones, tumours, reproductive tract issues among other issues; if Cleopatra isn't having any straining or difficulty urinating, I wouldn't be too concerned but if there is some straining it may be indicative of some obstruction. Next step would be best to have urinalysis done to see if there is anything in the urine which may be causing these issues. Regards Dr Callum Turner DVM
Add a comment to Cleopatra's experience
Was this experience helpful?
Rocko
American Bulldog
3 Years
0 found helpful
Has Symptoms
Not peeing and bleeding from his penis
Medication Used
No medications were prescribed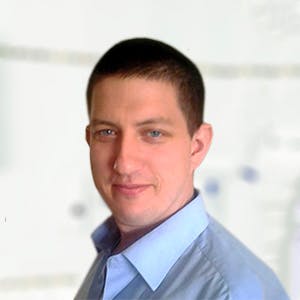 3320
Recommendations
This would be something to see your Veterinarian about as the bleeding may be coming from self trauma, other injuries, tumours, stones, infections etc… The lack of urination may be due to stones, tumours, trauma, scar tissue and other causes. This wouldn't be a treat at home problem and needs Veterinary attention. Regards Dr Callum Turner DVM
Add a comment to Rocko's experience
Was this experience helpful?
.
French Bulldog
8 Weeks
0 found helpful
I have a puppy 8weeks old that I'm about to get that doesn't poop or pee regularly. The vet diagnosed her with incontinence. She will be standing at her feed and doesn't have any idea she's going. I have found neil information on it, and no vets in my town or locally have seen this. I would like more understanding and help as to why she's doing this.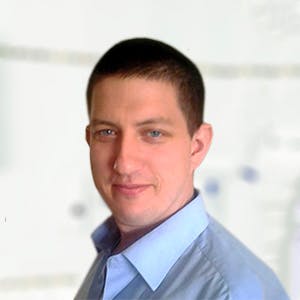 3320
Recommendations
There are a few possible causes including some that she may grow out of, the most likely cause is ectopic ureters which affects female puppies more than male puppies; this would need to be diagnosed by your Veterinarian with an intravenous pyelogram, although you may need to visit a specialist. I've added a link below to our page on ectopic ureters. Regards Dr Callum Turner DVM
www.vetary.com/dog/condition/ectopic-ureters
Add a comment to . 's experience
Was this experience helpful?