What is Holding His Tail Down?
Tails are a big way in which dogs communicate with humans. Because they can't use words, dogs use their tails to tell us when they are happy, sad, scared, and even injured. When determining how your dog is feeling, pay attention to the height of his tail. If it is held high then the dog is excited and alert, while a tail tucked close to the body shows fear and anxiety. It is important to remember that all dogs have different tail height depending on their breed. If your dog has a very loose and flaccid tail, there may be a few reasons why.
Overexertion
Exposure to cold weather or water
Prolonged confinement
Muscle injury
Medical issues
All of these issues can be resolved over time, but it is best to visit your vet in order to diagnose exactly what is causing your dog's limp tail.
Book First Walk Free!
Why Holding His Tail Down Occurs in Dogs
There are many reasons that can cause a limp tail and most can be grouped into a term called Limber Tail also known as "limp tail", "broken wag", or "dead tail". This is a condition where a dog's tail experiences muscle injury due to:
Overexertion
If you take your dog for a long walk or jog after being inactive over an extended period of time, your dog may show signs of limber tail. The tail will be flaccid and loose without the ability to wag. These symptoms are often accompanied with swelling at the base of the tail.
Exposure to Cold Weather or Water
If your dog is sensitive to temperatures, being exposed to cold weather or even cold water can trigger the effect of limber tail. Some dogs are much more likely to have this occur, such as Retrievers who seem particularly prone to showing symptoms.
Prolonged Confinement
Keeping your dog in a crate that is too small for him over a long period of time may cause limber tail. This is due to the tail being in one position much too long and is similar to the way out limbs can fall asleep after being laid on over an extended amount of time.
Muscle Injury
In some cases, limber tail can be confused for a sprain, but this is not entirely true. A sprain is categorized as an injury to a joint and the area surrounding it. But when it comes to limber tail, the problem is entirely within the muscle. An acute inflammation occurs due to some irritation of the muscle and the tail goes limp. After a few days, the tail will slowly recover to the point of being normal once again.
Medical Issues
Conditions such as prostate trouble, anal gland inflammation and osteoarthritis may cause your pet to hold his tail down to counteract pain and discomfort. While any dog can be affected by a limp tail, it is important to remember that some are more affected than others. A few examples would be:
Beagles
Fox Hounds
Golden Retrievers
What to do if your Dog is Holding His Tail Down
If your dog has a limp tail it will most likely recover within a few days. It is always advised to seek veterinary counsel any time a pet may seem injured or unwell. A few home treatments you can discuss with your vet would be:
Use of a warm pack at the base of the tail to ease any pain
Anti-inflammatory drugs prescribed by your vet
Plenty of rest
When in doubt it is always best to speak with a veterinarian about any concerns you may have while you monitor the recovery period. If your dog continues to show tail discomfort, your veterinary caregiver may decide x-ray imaging is required for further evaluation.
Prevention of Holding His Tail Down
Considering that one of the major reasons dog's experience limp tail is overexertion, it is extremely important to ease your dog into any exercise after a period of low activity. In doing so, you will ensure that your dog has a chance to get back into shape before pushing him too hard.
Always provide the right size crate for your dog and do not keep him crated for long periods of time without a break. This will give your dog the chance to stretch his limbs and keep his tail from locking up. Finally, pay attention to your breed of dog and the condition that his tail is usually in. Some dogs are more susceptible to limber tail than others, so if you notice anything concerning, be sure to speak with your vet about it.
Cost of Holding His Tail Down
Treatment cost will vary depending on the cause of your dog's limp tail. For instance, if your dog is diagnosed with a muscle tear or injury the average cost will be $1400. If your dog is diagnosed with osteoarthritis, treatment will vary depending on the severity and can rise as high as $5000.
Holding His Tail Down Questions and Advice from Veterinary Professionals
Rylee
Chow Min Poodle
3 Years
0 found helpful
I took my dog into the groomers today, which she looks good. But, when I got her home she was holding her tail down. when I tried to raise it to look underneath she yelped and ran away from me. What could be wrong? She wags her tail normally but down. We have some Rymadil left over, should I give her some?
Add a comment to Rylee's experience
Was this experience helpful?
Gracie
Pomeranian
13 Years
0 found helpful
Last night we moved a bunch of boxes into our apartment and since then, my dog's tail has been down. Her tail is wagging down and overall she appears fine and is not in pain. She's doing everything she normally would but with her tail down. When should I start to get worried? I think she's feeling anxious.
Add a comment to Gracie's experience
Was this experience helpful?
Max
Dashhound
11 Years
0 found helpful
Max follows me everywhere I go and when he does that I know something's wrong. He hasn't got much energy. Went I take my dogs for a walk in the afternoons they run around but Max was way back yesterday, walking really slow and his tail is down ALL THE TIME. He had back problems a while back but recoverd. I don't know if his pooing because I have to many dogs and haven't really made an effort to check him. Will do now!!!! He eats and drinks water.
Add a comment to Max's experience
Was this experience helpful?
Samson
Lab mix
18 Months
0 found helpful
My dog has been keeping his tail tucked (even when wagging, which he barely seems able to do). He is usually very excitable and wags his tail often. He has also been whining and seems distressed, though he's always fairly vocal. He has been very careful with it when laying down or sitting. We noticed it yesterday after a long walk in the cold (almost an hour in 4º F weather). He gets a walk like this at least twice a week and is a pretty active dog in general. However, we don't usually walk so long when it's that cold out. He was wearing a fleece lined jacket that covered most of his back, sides, chest, and neck, and also waterproof booties. We are planning to go to the vet in a couple of weeks to update his shots, but are unsure if maybe we should go in now. From what I've read, it seems like it could be limber tail. But I'm not totally sure and am starting to worry. He doesn't whine when his tail is examined and touched, but does lick our hands and tries to grab them.
Add a comment to Samson's experience
Was this experience helpful?
Jack
Poodle
3 Years
1 found helpful
I woke up to my dog throwing up bile and he was panting really hard until I took him outside. I didn't see him use the bathroom but I checked his butthole and there was some stuff leftover and I could tell it was liquidy and yellow. I brought him back inside and after a while he put his tail down. He's laying down right now, I just hope this isn't something too serious.
What was the vets diagnosis?
I hope you have taken him to a vet. Could be anal glands, or something else going on. A vet visit is, was, in order.
Add a comment to Jack's experience
Was this experience helpful?
luna
German Shepherd
11 Years
0 found helpful
my dog is 11 years old. SHe has some difficulty getting up. she was sliding on the floor so we put a rug underneath her. now she has her tail down between her legs but she does wag it when we talk to her. she has difficulty lying down
Add a comment to luna's experience
Was this experience helpful?
Hudson
Rottweiler, bullmastiff, Akita
4 Years
0 found helpful
Our dog, which we believe to be a bull mastiff/Rottweiler mix (maybe some Akita as well) has been walking and sitting with his tail tucked between his legs. We just noticed it today. He has had normal poos, though today he pooped twice even before dinner (usually it is after breakfast then after dinner). He doesn't seem to be in pain when I touch near his tail though my husband has to hold him to I can move his tail to check the area, but no yelps or snapping back at me. He just seems very uncomfortable and I wonder if this is temporary, perhaps after his dinner poo tonight he will be okay or if I need to bring him to the vet.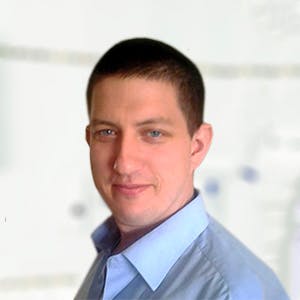 3320
Recommendations
Possible causes for a dog holding their tail down may be due to submissive behaviour, tiredness or pain; without examining Hudson I cannot determine the cause or know if Hudson is in pain. You should monitor him for the time being and visit your Veterinarian if there is no improvement after his next bowel movement or by the morning. Regards Dr Callum Turner DVM
Add a comment to Hudson's experience
Was this experience helpful?
Hugo
Pekingese french bulldog mix
5 Years
0 found helpful
Has Symptoms
Difficult Bowel Movements
I wrote already about my dog yelping when I try to pick him up, he even bit me once when I tried. He walks with his tail down, doen't want to go up the steps, and when he finaly does he walks really slowly and carefuly. Now, he also ate some grass, he had a bowel movement which seemed difficult, his stool is a weird kind of red color. Also, he is drooling excessively. When I call him to come with me, he doesn't come and just looks at me really sadly.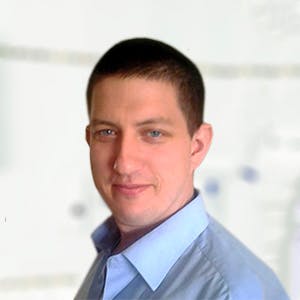 3320
Recommendations
Red faeces may indicate the presence of fresh blood which may be caused by poisoning, colitis, foreign objects, parasites among many other causes; the cause of holding the tail down and not wanting to go up the stairs may be due to abdominal pain. Again, this is something to see your Veterinarian about as I am unable to determine the specific cause of the symptoms without an examination. Regards Dr Callum Turner DVM
Add a comment to Hugo's experience
Was this experience helpful?
Hugo
Pekingese french bulldog mix
5 Years
0 found helpful
Hello, I am really worried about my dog. He is a mix of pekingese and french bulldog. Today I let him outside and when I called him back in the house he hesitated in front of the stairs. He looked like he wanted to come inside, but was afraid. I tried to pick him up, but he wouldn't let me and he yelped. Normally his tail is always up, and now it is down. He can walk, but when I try to touch his legs, front or hind, he growls. I am really worried.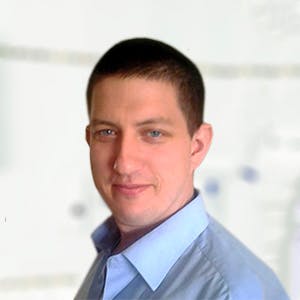 3320
Recommendations
It is possible that Hugo slightly injured his back and you should allow him to rest for a few days and monitor for improvement; if there is no improvement over the next few days you should visit your Veterinarian for an examination and possibly an x-ray to look at the back. French bulldogs are prone to some spinal conditions which may present at any time. Regards Dr Callum Turner DVM
Add a comment to Hugo's experience
Was this experience helpful?
Jackie
Mini jack russell
11 years
0 found helpful
My dogs tail is down and slightly under , any idea as to why, she normally gets very excited and with a waggling tail, ( she walks every morning, although sleeps quite a bit during the day,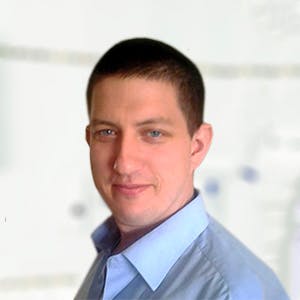 3320
Recommendations
Holding the tail down may be behavioural (submissive behaviour, scared etc...), medical (pain from anal glands or another issue), muscular or spinal issues among other causes. If there are no other symptoms, I would keep an eye on things, try to look around the anus and vulva for any signs of trauma, swelling or discharge which may indicate some issues. If you are concerned, have you Veterinarian give her a checkup to be on the safe side. Regards Dr Callum Turner DVM
Add a comment to Jackie's experience
Was this experience helpful?