What is Falling Down?
Dogs have the ability to support their own weight for long periods of time. They have strong legs and a musculoskeletal system that is firm for supporting their weight while standing, running, jumping, and romping. This is why when a dog falls over continuously, or even sporadically, there may be a cause of concern. Stumbling or falling down occurs when a dog's sense of balance goes awry, or when another health condition that brings weakness, dizziness, or pain to the dog causes the dog to fall over.
Typically, dogs can fall over because of mild to moderate disorders, such as injuries or inner ear infections, or they can fall over because of more serious conditions, such as stroke or poisoning. Either way, if your dog is falling over you should contact your veterinarian as soon as possible. There are several different reasons why dogs can fall over uncontrollably, and they may include:
Injury or trauma to the legs, back, or hind area
Ataxia
Vestibular disorders
Cardiovascular disorders
Stroke
Illness
Poisoning
Book First Walk Free!
Why Falling Down Occurs in Dogs
If your dog is falling down without any real known cause or any visible signs of injury, contact your veterinarian. Falling down or falling over may be a sign of something serious. Causes may include:
Injury or Trauma
An injury or trauma can include a cut, bite, scrape, sprain, or similar incident to the leg or other area that makes them sore and causes weakness and pain.
Vestibular Disorders
The vestibular system is responsible for the balance of the dog. In this vital system, there are several components which are centered in the brain, middle ear and inner ear.
Cardiovascular Disorders
The heart and related systems are comprised of the organ and the blood vessels. The blood which is pumped through the body from the heart has oxygen and essential nutrients needed in order for your dog's cells to do work. If this system has a deficit or disease, your dog can become quite weak and have other symptoms of illness. These symptoms may result in falling down.
Stroke
A stroke is a serious disorder that can make the dog fall over, and even become unconscious. When a stroke occurs, the blood vessels to the brain become inflamed and burst if the brain becomes deprived of oxygen due to a blockage.
Illnesses
Other illnesses, such as dehydration, high fever, infections, seizure disorders, tumors, and diseases can also make your dog weak and shaky, thus causing them to fall over.
Poisoning
If your dog ingests a toxic substance, this can cause many side-effects, including seizures and dizziness that can cause your dog to suddenly collapse.
What to do if your Dog is Falling Down
If your dog is falling down for no apparent reason known to you, make an appointment as soon as possible or take him to the emergency veterinarian clinic. This may be a sign of a serious condition, such as a stroke or seizure, and it may need to be treated as soon as possible.
Once you arrive at your veterinarian's office, he will immediately begin assessing your dog's vitals and possibly hook him up to IV fluids, oxygen, and any other immediate treatment to get your dog stabilized. He may begin by asking about his symptoms and taking a few laboratory tests. A biochemistry profile to check the functionality of his organs, blood work, and urinalysis may be performed.
If your veterinarian notices your dog may be having a stroke, he will stabilize him and perform any treatment for this condition. He may also order scans and imaging of his brain to diagnose where the stroke occurred and to lead him to the next step in treatment.
Poisoning will be immediately assessed and treated with IV fluids and decontamination of your dog, as well as using a gastric tube, activated charcoal, and other treatments for this potentially serious condition.
Other tests may be conducted to check for other illnesses or diseases your dog may have that is causing him to fall over. One illness he may check for is an inner ear or middle ear infection. Each test conducted will rule out other conditions and alert the veterinarian as to what to test for next. Neurological exams, CT scans, imaging, and other tests may need to be performed in order for him to find the cause of the falling over.
Prevention of Falling Down
Depending on your dog's health condition, in order to prevent him from future falls you must take care of him by monitoring him at home. If you are working during the day and he is home alone, you may want to have someone come and watch him or put him in a crate. This may be very hard to do, especially if your dog is not used to being crated. Another option is a doggie day care if you are very concerned that your dog is falling over.
The medication your dog is taking may help him not fall as much. It is important to administer the medication as your veterinarian has advised you do so. Try to limit running and jumping and other rough play in order to prevent him from falling over as well.
You can also ask your veterinarian for ways to prevent him from falling. Your veterinarian will be very knowledgeable of your dog's health condition, and will know exactly what to do to prevent further falls. Also, once the health condition is treated, the falls should decrease or cease altogether.
Cost of Falling Down
If your dog is falling down and needs treatment for a specific cause, the cost will vary. For vestibular disorders, the cost can be approximately $1000. For an ear infection, treatment can cost $300. Other, more severe health conditions, such as tumors of the nerves, can cost $7500.
Falling Down Questions and Advice from Veterinary Professionals
Furball
Chihuahua
7 Years
0 found helpful
7 year old chihuahua has fallen down twice only in morning and then is fine. His legs go out and he falls over. This has happened twice and only after he wakes up in morning after that he is fine. I pick him up and seems to be ok then.
What was the diagnosis??????
The symptoms gut all had sounds like what my dog is doing what was the diagnosis
Add a comment to Furball's experience
Was this experience helpful?
Prince
Chihuahua
10 Years
0 found helpful
1 week ago Prince jumped the bottom step of the staircase and landed on the floor, his front legs gave way and he banged his face into the tiled floor. His back end dropped to the floor with him and he lay unmoving. When I picked him up he was intitrely floppy and started pooing himself and dribbling. He gradually staggered up and over to his bed. He was checked by two vets who found no injury to any limbs and prescribed metacam but he still can't walk without falling over and looks very depressed. When he walks he walks diagonally and then falls over in a heap and struggles to regain balance. I don't know where to go from here?
Add a comment to Prince's experience
Was this experience helpful?
Kona
Miniature Pinscher
8 Years
0 found helpful
Today, our min pin as fallen right over while pooping. He just laid there for a few minutes like he couldnt get up. It wasn't that he just laid down while pooping, he fell right over. I went over to help him and he just wouldnt move. It has happened twice today. He is fine while peeing. Other then that, he had been fine today. Eating and drinking well. His normal active self inside. What could be wrong with him?
My 16-year-old chihuahua did this exact same thing this morning. We took off work to be home in case it happens again. I wish there would have been an answer. I hope Kona is doing better.
Add a comment to Kona's experience
Was this experience helpful?
Rambo
Puggle
12 Years
0 found helpful
My 12 year old Puggle was diagnosed with Cushing's and is now being treated for this disease (10 days in), but prior to the official diagnosis we have been treating him holistically w/ ongoing vet care for the past year. Three weeks before we had him officially tested and diagnosed he started have difficulty walking and getting up. His entire right side is affected. The worst time is in the evening and morning, but he seems to improved during the day. He eats and drinks well, but some mornings are so bad that he can't walk at all. I am wondering if this is a normal symptom of the Cushing's or if there is something else going on that we should look for with the vet? Can there be an inter ear infection that does not show on the blood work they have done for Cushing's? I just want to make sure we are doing everything to support his health.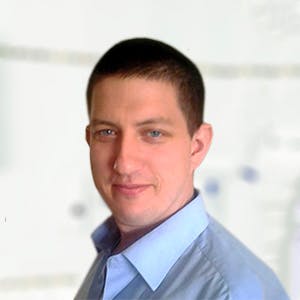 3320
Recommendations
Muscle atrophy is a characteristic of Cushing's especially of the legs and may result in some leg weakness; the blood test for Cushing's is specifically for the condition and your Veterinarian may not have run standard blood tests (haematology and/or biochemistry). Keep an eye on Rambo and monitor for any changes, if you are concerned you should bring this up with your Veterinarian. Regards Dr Callum Turner DVM
Add a comment to Rambo's experience
Was this experience helpful?
Angel
Mutt
5 Years
0 found helpful
My dog has recently had about 3 occurances within the last month ( 2 of which happened in just the last 24 hours). She suddenly loses balance and stumbles/ falls over to one side when she tries to walk. During this time her body sways from side to side when she is actually able to stand. I usually have to pick her up and carry her outside to help nurse her back to health there. While I try to help by keeping her from walking, trying to get her to drink water (which she refuses) and comforting her I've notived she salivates heavily, almost uncontrollably as it just drips and drips from her mouth. I've also noticed that she poops (solid poop) during this time while she may be sitting or while she walks, it looks as though it comes out without any force from her at all. Typically after she's pooped she begins to feel better and suddenly becomes playful again, wanting to run around the yard and jump up on me or our trampoline. Her episodes typically go on for about 10-15 minutes and then she's back to her usual self. After she's through she drinks some water and socializes and then takes a nap or lays down.
(Side notes: she doesn't tilt her head or shake it. Her eyes don't anything that seem strange. She just has a worried look about them and I also want to mention that she has had an ear infection about 5 months ago that I took her to the vet for and was treated with prescription ear drops and an ear wash)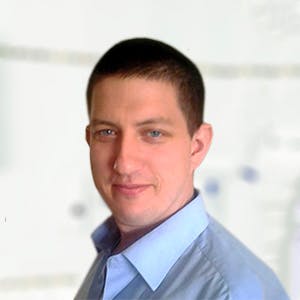 3320
Recommendations
It is difficult to say what the cause of these episodes are, they may be neurological or cardiac in origin; you should try to determine if there are any triggers which induce these episodes since sometimes some noises, lights or smells may cause similar types of episodes to occur. Another possible cause is heart disease where the heart cannot pump enough blood to the brain which results in a loss of balance and other symptoms. You should visit your Veterinarian for a thorough examination including the heart and a neurological examination to try to determine an underlying cause. Regards Dr Callum Turner DVM
Add a comment to Angel's experience
Was this experience helpful?
Chloe
Japanese Spitz
9 Years
0 found helpful
Hi, my nearly 10 yr old female Japanese Spitz has been out of sorts for 3 days now. The first day she was crying but not obvious where the pain was, Vet wasn't too sure either. She was given 2 pain injections, one Metacam and the other a "stronger opiate" i'm told. The day after and today she has been very wobbly/unbalanced on her legs, often collapsing, slipping and bumping both her face and back end off of the furniture. Can tell from her eyes she is slightly disoriented and upset. Eating normally and managing to do toilet business fine. Note her back end is slightly rounded now too, as if she is scared and has her tail low. I am concerned it may be her hips, it could be her ribs, perhaps legs or even a slipped disk. I have an appointment tonight at the vet. Do you have any ideas or advise? Thanks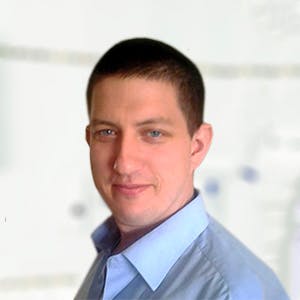 3320
Recommendations
If not done so already I would have an x-ray done to look at the hips and spine to look for any anomalies which may explain the symptoms; in the meantime keep Chloe rested and try to prevent her from walking. If an initial x-ray doesn't show much, myelography should be considered to get better detail of the vertebral canal. Regards Dr Callum Turner DVM
Add a comment to Chloe's experience
Was this experience helpful?
Bailey
Labrador Husky
2 Years
0 found helpful
Hi, I have a 1 year 8 month old lab/husky mix. She is extremely playful and by anyones definition she is a perfectly healthy and happy pup. However last night (i work third shift) I came home on my break as I always do and let Bailey out of the kennel. Like any other night I let her outside, we play a little fetch, she does her potty jobs (everything was normal) and I let her back inside. 10 minutes later I hear a boom and look to my shock as she is stumbling around like she was drunk! She couldn't balance enough to even stand up properly. I then immediately check her mouth for something she could have gotten into and found nothing. I picked her up and carried her outside where i sat with her for 10 minutes. After this time passes she was completely back to normal! Like nothing had ever happened, she walked fine, she was panting a bit due to what she had just gone thru im sure. Brought Bailey back inside and set out fresh water and she drank normally. I am going to call my vet this morning to make an appointment but was wondering if you could offer an opinion on what it could possibly be. Her eyes were not jolting back and forth like a typical seizure episode that i have read about and she wasn't foaming at the mouth or had any kind of head tilt or spasms that were very apparent. Just the very wobbly and disorientated look. Please if you have any kind of opinion it would be much appreciated as to what I could maybe ask the vet to check for if they potentially miss something. Thank you.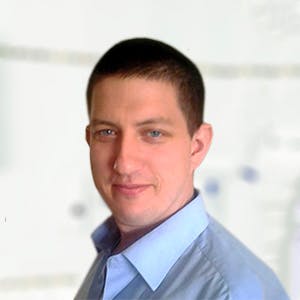 3320
Recommendations
It is difficult to think of a specific issue since it occurred so quickly and resolved as fast as it started, I cannot say with any certainty but I would pay close attention to the heart in case there was an issue pumping blood when Bailey was exercising and excited which lead to a reduction of blood flow to the brain. Again, I am not saying that is the cause but I would focus on the heart. Regards Dr Callum Turner DVM
Add a comment to Bailey's experience
Was this experience helpful?
Zeus
Pittbull Great Dane mix
8 Years
0 found helpful
My dog is a pittbull great dane mix, he's rather huge and he's usually perfectly fine. He gets very depressed when my mom goes to work and he won't eat or drink all day, yesterday she was gone a bit longer than normal and when she finally got home he ran to greet her and then his back left leg started to shake, shortly after that he started to wobble and fall over, he fell four or five times before we got him to get a drink of water then fed him some wet food and he was fine - he seems alright now but i'm worried it might mean there's something wrong that we can't see, i'd love some advice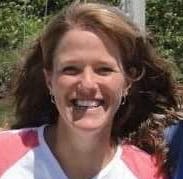 1611
Recommendations
Thank you for your email. It is unlikely that the signs that Zeus showed are related to missing your mom. He is at an age where bone and joint problems can become an issue, and he should be examined by a veterinarian to determine what might be going on, and if there are any necessary or available therapies. I hope that he is okay.
I was more thinking he was forcing himself into dehydration because when she's gone he won't eat or drink, we're trying to plan a trip to the vet - it's hard when he's so big and doesn't like being around people very much, but i was trying to figure out if he was dehydrated or there was something more before we took him in
Add a comment to Zeus's experience
Was this experience helpful?
Chevy
Labrador Retriever
2 Years
0 found helpful
My two year old lab use to be very active and even came to work with me everyday. I am now on maternity leave and she seems to be very depressed. And to make things worse she is now having a hard time getting on and off furniture and tends to fall. Got her hips x-ray done and they said they look really good and they don't know what's wrong. We are going back in for a 4th visit and singing her up for swimming. What else could it be? Or what should I try? I feel like I'm running out of options!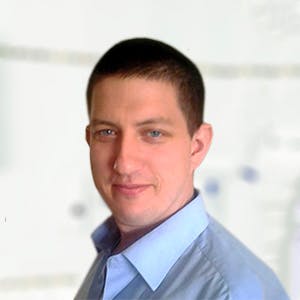 3320
Recommendations
It is possible that a decrease in activity is having a negative effect on Chevy as she is unable to dissipate her energy like she did before, there is no real answer I can give you but you should try to get her some more exercise even if it is just taking her to a dog park or letting her out in the garden for an extended amount of time. If your Veterinarian cannot find anything medically wrong, it may be just a lack of activity and change in routine. Regards Dr Callum Turner DVM
Add a comment to Chevy's experience
Was this experience helpful?
Sammy
Miniature schauzer
12 Years
0 found helpful
Our mini schnauzer Sammy is 12 y.o. He just had an extensive dental surgery 2 weeks ago losing 26 teeth. Since then he was put on antibiotics, but started vomiting after a week of taking them, so we stopped giving him the medication. Yesterday all of a sudden, he fell on his hind legs and then on his back. Then he fell 4 more times that evening. He walks and runs fine, and only falls over while he is standing. He eats well, his nose is cold, and his behavior is not affected. We have an appointment with his vet the day after tomorrow. Any advice until then?

Thank you for your response.
Ann.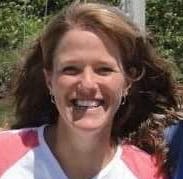 1611
Recommendations
Thank you for your email. Without examining Sammy, it is hard for me to comment on what might be going on with him, but I am glad that you are taking him for a recheck with your veterinarian to find out what is happening. Until then, if he stops eating and drinking and acting normally otherwise, he should probably be seen sooner. I hope that he is okay!
Add a comment to Sammy's experience
Was this experience helpful?
Scooby
Miniature Pinscher
14 Years
0 found helpful
Our family dog within the past couple of days has become extremely inactive. Normally, even though he is older, he's up and about, especially when there's the possibility of food around, but he rarely walks around now. His back legs seem to have less strength than usual, and sometime it seems as if he just completely can't hold his weight and falls over. He also seems to be leaning more towards one side. He's eating fine, but we've recently moved to from California to Tennessee and are wonder if the cold is giving him arthritis.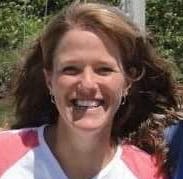 1611
Recommendations
Thank you for your email. I'm sorry that Scooby is having these problems. It would be best to have him seen by a veterinarian, have them do a good examination and see what sort of muscle strength and joint mobility he has left. They will be able to prescribe pain medication for him if he needs it, or suggest other alternative therapies such as acupuncture or physical therapy if he would benefit from those treatments. I hope that he does well, the cold weather can definitely be hard on the older guys.
Add a comment to Scooby's experience
Was this experience helpful?
Ozzie
Chihuahua
3 Years
0 found helpful
I have a 3 year old Chihuahua who is usually really active. Today he woke up moping around or just lying in a ball close to us. When I got him up to go to the bathroom he started to walk and fell over. When he goes to itch he falls over. His nose is wet, paws and ears are warm but not hot. He is dry heaving and eating grass. Could he have the flu or is it something more serious?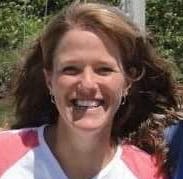 1611
Recommendations
Thank you for your question. Without examining him, I can't diagnose anything, but it is concerning behavior, and I do think that he should see your veterinarian. Is there any chance that he ate anything toxic, or medicinal, that he wasn't supposed to? Your vet will be able to examine him, perform a neuro evaluation, and give him the appropriate treatment to stop being nauseous and to address his instability. I hope that he feels better soon!
Add a comment to Ozzie's experience
Was this experience helpful?
Scrappy
Shih Tzu
12 Years
0 found helpful
I have a 12 year old male Shih Tzu. About 2 weeks ago my dog jumped off my couch about 2 feet off the ground and suddenly, in the best way I can describe it, looked like a small animal that has just been shot with gun. Freaking out and panicking on the floor. I immediately ran and picked him up thinking he was about to die, but about a minute later he calmed down and was able to walk with no problem. I didn't think to much of it until it just happened again yesterday. I would love to take him to the vet but I can't afford it right now. If anyone could please help me with an idea of what they think it is or if anyone has ever heard this happening to a dog. Thank you for your time.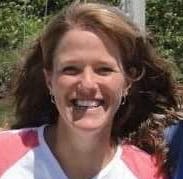 1611
Recommendations
Thank you for contacting us about Scrappy. It is possible, from your description that he is having heart problems, and is having episodes of what is called syncope. A partial seizure is also possible. Without examining him, I can't comment on what might be happening to him, and it really would be best to have him seen by a veterinarian. Many clinics offer a 'free first visit', that you could use, and most clinics offer CareCredit as a form of payment for unexpected expenses. I hope that he is okay.
Add a comment to Scrappy's experience
Was this experience helpful?
Piper
Mix
7 1/2
0 found helpful
My small mix bread was showing sings of possibly injury to her front legs. We took her to our vet. He said it was definitely a neck injury. he put her on steroids, pain meds topples over and her legs give out. At times she looks normal, but has gained 2 pounds since this began. I do not want to loose her but I am not financially able to spend unlimited funds due to my small daughter having heart and lung failure. This is her dog, and it is making her very upset. How do I save my dog? my vet said only an MRI can tell us.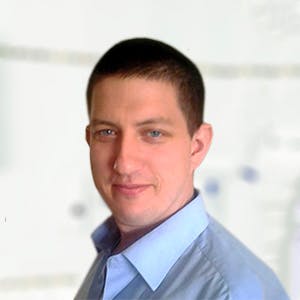 3320
Recommendations
Without examining Piper I cannot say whether or not there is a neck injury or leg injury; it would be worth visiting another Veterinarian in your area for another opinion to see what their thoughts are before deciding to spend money on an MRI. I would recommend that you put Piper on a diet so that she is carrying less weight; you should also try reaching out to nonprofits and other organisations to help with the cost of Piper's care, especially if she gives comfort to your daughter during her illness. Regards Dr Callum Turner DVM https://iheartdogs.com/cant-pay-for-your-pets-needed-care-these-12-programs-can-help/
Add a comment to Piper's experience
Was this experience helpful?
Soco
Shiba Inu
9 Years
0 found helpful
Has Symptoms
Poor motor function of all
Twice in the past year he has somewhat abruptly stopped, looked confused or disoriented attempted to walk when I called him but it's as if he can't even hold himself up and all four legs give out and he falls flat on his stomach. At this point should I take him to the vet? He is fine and able to play/fetch a stick with in 5ish minutes. Once was a fluke but twice could be a pattern...help!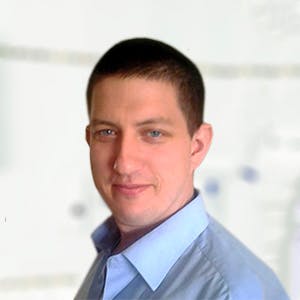 3320
Recommendations
There are many different possible causes for these types of symptoms and they may be attributable to heart conditions (heart cannot pump an adequate amount of blood leading to lack of oxygen to brain) and other conditions. It would be best to have a physical examination and given an age of nine, a full blood panel may catch some conditions if present. Regards Dr Callum Turner DVM
Add a comment to Soco's experience
Was this experience helpful?