What is Acid Reflux?
Acid reflux is an uncomfortable and potentially dangerous condition caused by the contents of the stomach repeatedly entering the esophagus and returning to the stomach. This can cause erosion of the tissues in the esophagus in addition to increasing risk of esophageal ulcers. It can be difficult to observe this condition in dogs, as it is an internal sensation not easily visualized by behavior. Clues to determining if your pet might have gastric reflux involve peripheral symptoms, like persistent bad breath, burping or burbling after meals, and occasional weak vomiting.
If your pet exhibits these symptoms, schedule a veterinarian visit as soon as possible. While acid reflux on its own may not be serious, the intrusion of acid can irritate the esophagus, leading to narrowing, thinning or even necrosis. Additionally, passive regurgitation can cause vomit to enter the lungs, where it can cause severe damage.
Acid reflux is the entry of acid and digestive enzymes from the stomach into the esophagus. This may be caused by abnormal weakness in the lower esophageal sphincter, improper emptying of the stomach, and obesity. Certain medication such as prednisone can also can also increase susceptibility to acid reflux.
Book First Walk Free!
Symptoms of Acid Reflux in Dogs
Gurgling or burping sounds after eating
Persistent bad breath
Weak vomiting or coughing accompanied by small amounts of vomit.
Whining while eating
Eating a bit, demonstrating discomfort, then resuming eating.
Wheezing
Excessive salivation
Causes of Acid Reflux in Dogs
Excessive production of acid in the stomach
Hiatal hernia
Eating inappropriate food (i.e. spicy human food)
Obesity
High blood calcium
Diagnosis of Acid Reflux in Dogs
If you notice your pet struggling to eat meals, exhibiting pain or discomfort during and after eating, having persistent bad breath or gurgling, see the veterinarian right away. If left untreated, acid reflux can cause many additional complaints.
A veterinarian may want to listen to your dog's chest after a feeding to identify whether acid reflux might be occurring. If acid reflux is suspected, an endoscopy may be done. Endoscopy involves sedating the dog and viewing the esophagus with a camera on a long, flexible scope. This allows any ulcers, inflammation or tumors to be visualized and identified. A hiatal hernia is often the culprit in cases of acid reflux in dogs, and is a structural defect characterized by the top of stomach protruding through the diaphragm where the esophagus alone is meant to go. This can weaken the ability of the esophagus to close and allow acid to invade the esophagus.
Obesity can also be a major culprit- the increased fat masses can constrict the gastroesophogeal space and force acid up the esophagus. High blood calcium, detectable with a small blood sample, may also be contributing to excessive production of stomach acid.
Treatment of Acid Reflux in Dogs
The most widely employed treatment is to feed your pet several small meals throughout the day of easily-digestible food like plain boiled chicken, rice, and blanched broccoli. Kibble can induce acid reflux if given dry, so making a "cereal" out of kibble by adding a cup of water can help, but if the condition persists, switching to more hydrated food like chicken and broccoli is often helpful.
In rare cases surgical intervention may be required to correct serious hernias or ulcers. This will depend on the nature of the underlying condition and the severity of the presentation. It may be possible to perform the surgery endoscopically, which is minimally invasive and usually holds a swift recovery. Any anomalous growths should be biopsied and tested for cancer.
Recovery of Acid Reflux in Dogs
Feeding your pet less food more frequently, managing weight in the case of obesity, and varying your pet's diet with healthy alternatives is often curative. In the case of an ulcer or tumor, outlooks will vary based on the specific condition and treatment regimen. In general, acid reflux is a manageable, if occasionally uncomfortable condition. Your veterinarian may prescribe ranitidine to supplement these efforts, as ranitidine not only reduces acid but helps move stomach contents in the correct direction more quickly.
Cost of Acid Reflux in Dogs
Treating acid reflux can be as simple as changing your dog's food, or as major as surgery. Most veterinarians will recommend changing your dog's diet to boiled chicken, rice, and/or blanched broccoli in order to sufficiently reduce the acid reflux. These meals should be given in small amounts throughout the day. The cost of these items will vary depending on your local grocery store prices. However, it would be wise to plan for a minimum of $20 per meal. If your veterinarian allows you to continue feeding normal kibble, adding water to make a "cereal" would make things easier. In this case there is no additional cost to the normal price of the kibble you already buy. There are cases where surgery is necessary. In these cases, the veterinarian can usually fix the problem endoscopically to check for hernias or ulcers. This surgery can cost $2,200 to $3,300. If there are any abnormal growths found then the veterinarian will biopsy them and test them for cancer. This can cost between $160 and $250. If cancer is found, the veterinarian will need to proceed with the appropriate cancer treatment which will vary in cost.
Acid Reflux Questions and Advice from Veterinary Professionals
Judge
American Pit Bull Terrier
7 Years
0 found helpful
My dog has experienced vomiting in the past but nothing to write home about. Until 2 weeks ago, the vomiting was non stop, daily basis but it started with him licking the floor, walls, chewing and trying to swallow blankets, rope toys, leaves, etc. Then a few minutes later, he would throw up all his food and everything else that was in his stomach. Vet concluded it was acid reflux and we started him on Prilosec 25mg twice a day and boiled chicken and rice. Sunday was his last up chuck but now he has orange watery diarrhea all day long. Vet has started him on an anti-nausea medications and a probiotic. Is the diarrhea just the acid moving through his system? I feel so bad for him but he's still in great spirits.
Our dog had these exact symptoms and was diagnosed with IBD as well. Gulping water, diarrhea, spitting up. We struggled with this for a year and a half, then switched her to a raw meat diet - cured the issue completely. She is now 11 years old and going strong
My last dog had these exact same symptoms. Our vet had told us she had gastritis and to feed smaller meals, and not to let her drink large volumes of water. She loved lapping up an entire bowl of water and then would throw it up. Long story, but in the end, she developed watery/runny diarrhea, and we could not get a grip on it. Had an endoscopy, and she was diagnosed with Inflammatory Bowel Disease, and Lymphangiectasia. A 10 month illness, which culminated in Exocrine Pancreatic Insufficiency as well, and she died of a GI bleed. It was horrific, and we almost had her in remission with meds, then she relapsed. I suggest to get to a digestive specialist/gastroenterologist, at your nearest vet school for correct diagnosis and treatment. Early diagnosis could make the difference in remission.
Add a comment to Judge's experience
Was this experience helpful?
Harley
Soft Coated Wheaten Terrier
7 Years
0 found helpful
Has Symptoms
Gulping, coughing, swallowing, smel
Medication Used
Metoclopramide Hydrochloride
I have a 6 year old Wheaton Terrier with chronic acid reflux issues. They were mostly under control with feeding from a star shaped bowl that slowed his eating and 1/2 of a 10 mg. Metoclopramide pill when his symptoms would get worse. His food is a grain free salmon and sweet potato kibble, his treats are grain free and we sprinkle an organic all in one whole food supplement with vitamins, probiotics, enzymes, etc. About 2 weeks ago his symptoms got bad (a friend brought him a new dog treat for Christmas). He was gulping and swallowing constantly, looking for foreign things to eat to make himself puke and he smelled horrible. I stopped all food for 24 hours then started him on a boiled chicken and rice and half a Pepsid pill and his symptoms began to subside a few days later. But each time I try to integrate his regular food back into his diet, his symptoms come back. I have read that a high fat diet is bad for chronic acid reflux. Do you think the salmon could be creating a problem and if so, what is the alternative?
Add a comment to Harley's experience
Was this experience helpful?
Pouncer
Basset Hound
14 Years
0 found helpful
I have a 14 year old Basset Hound. Over the past month she was throwing up a lot and not feeling well. We've given her Pepcid every now and then to settle her belly. We finally took her to the vet about a week ago and he thinks its acid reflux. He told us to give her Prilosec for 14 days and that she should feel as good as new. Problem is ever since the visit, she won't eat her dry or canned food. I ended up making chicken and rice for her, which she loves the chicken, not so much the rice. She only eats a little bit a couple times a day. The past couple of days she started getting sick again and when she does throw up, the food comes up which makes me wonder if something else is wrong since the food isn't getting digested. Poor thing is older and in pain. We'll probably end up going back to the vet this week, just curious if it is something else?
Giving our dog one pkg. of FortiFlora probiotic supplement with her vegetarian daily food has helped control her reflux problem.
My basset started with this and we found out his nausea and reluctance to eat food was caused by pain from his back. (Long dog disease). We did switch his food to blue buffalo freedom and that helped with getting him to eat. We had him put on tramadol, ondansatron (sp?), and something for his joints, and he was fine for the next year and a half before he passed from a stroke caused by a slipped disc.
Add a comment to Pouncer's experience
Was this experience helpful?
Ella
Labrador Retriever
11 Years
0 found helpful
Has Symptoms
Hypersalivation, swallowing
Hypersalivation,swallowing
My 11 year old lab mix was diagnosed with Acid reflux 6 weeks ago and started on Omeprazole but 2 days later she was also having black stools and spitted some blood. So she was started on sucralfate qid and her omeprazole was increased to bid. I have also had her on home-cooked meals with low protein and low fiber. The bleeding has stopped but when she lays down, especially overnight, she has a lot of hypersalivation and major reflux (I wonder if she has a loose pyloric sphincter..she is not obese, just 6-7 lbs overweight). so I have also added Ranitidine 75g at bed time....She had surgery last year to remove hepatocellular carcinoma mass on her liver (liver intact) and her spleen was also removed due to a mass on it that turned out not to be cancer. Oncologist did not recommend any treatments as she believed that this is a very slow growing cancer. for her GERD, endoscopy has been recommended but since I will not put her through surgery again, I decided that the results of an expensive procedure would not change the treatment plan. I asked her vet if she could be treated for H.Pylori. She consulted with a dog GI specialist and was told that dogs don't get H.Pylori??. Do you think it would be worth treating her clinically for a possible Helicobacter infection? Thanks in advance for your response.
Add a comment to Ella's experience
Was this experience helpful?
Bear
Golden Retriever
6 Years
0 found helpful
Has Symptoms
Vomiting, diarrhea, loss of appetite
Medication Used
Prilosec, amoxicillin,metronidizole
My 6 year old golden retriever began throwing up blood about2 weeks ago. We took him to the vet immediately, they performed an x ray, it showed he had a mass. We then took him to an animal hospital, where they performed an ultrasound. The vet said he had an ankle sock in his lower intestine and would need surgery to remove it. He was admitted overnight, with the surgery scheduled for the next morning. Once they performed the surgery, they found no sock. The vet informed me that in his notes, he had an episode of diarrhea at about 1:30 am the night he was in their care. So, he received this surgery, 16 staples, all for nothing. Since his surgery, he has barely eaten, and throws up daily. He's on multiple medications. His vomit is yellow liquid, almost looks like urine. We have cut back on many of his meds, since the vet said this could be causing the lack of appetite and vomiting. We had his staples removed yesterday, 2 of them are still in him because the skin grew over top. I am worried to death that my dog is dying. The animal hospital doesn't seem too concerned with any of this. We now have him on prilosec, the vet thinks the vomiting could be GERD related. Any advice on what to do? I don't want to wait if doing something else now could save my dog.
Add a comment to Bear's experience
Was this experience helpful?
Diesel
Boxer
7 Years
0 found helpful
My Boxer is 7 now and on & off for the last 2 years he's wanted to randomly eat grass. All symptoms point to acid reflux, have tried many different foods, raw diets, splitting meals into smaller more frequent feedings but the symptoms persist. Sometimes it doesn't happen for a number of days with no changes in diet then they come back. Haven't done the endoscope procedure yet. Is it worth doing at this point? Is Pepcid OK to give regularly?
Hello, My Lab is 6 years old, has chronic acid reflux. I feed a RAW diet. She only gets beef at most 2x a week and at her morning meal only. Otherwise the rest is lean chicken, and turkey with veggies.. (I use 9 lbs meat 1 lb of liver 3 lbs veggies, she does well with zucchini, spinich, sweet pot(cooked), and fruits. Hope this helps! Good Luck!
Add a comment to Diesel's experience
Was this experience helpful?
Rocky
Keeshond
9 Years
0 found helpful
My 9 year old dog was vomiting bile for over a month. We had multiple tests done that ended with an ultrasound indicating his stomach lining was thickened and his lymph nodes enlarged. We have him on anti-nausea and omeprazole pills. He appears to have loss of appetite (licks his lips often) and only chews his food (spit it out before swallowing). He lost a lot of weight but yet runs around the yard chasing squirrels, his dog toys, etc. Does acid reflux cause weight loss? What would an ultrasound show that could help diagnose a gastric problem?
Add a comment to Rocky's experience
Was this experience helpful?
Tyson
Boxer
10 Years
0 found helpful
Hi there, for 6 months now we have been having issues with our 10 year old boxer. He started by throwing up a few times a week around 3am-5am of bile.we saw our vet in December Since then we've switched food and he's gotten worse.for the last 2-3 weeks He throws up bile brownish yellowish every morning 3-4 times. We tried multiple foods and the vet put us on purina wet gatrometic? Food and he ate it for a few days but then had terrible diarrhea and refused to eat it, then we tried bison, venison, turkey to rule out allergy and he refused all kibble and wet food. We tried rice and chicken but he first was still throwing up bile and now refuses it all together. We fasted him for 36 hours and now he won't eat a treat or kibble. He hasn't pooped in 2 days and has eaten maybe a 1/4 cup of food in the last 48 hours. His bloodwork came back normal a week ago and the vet recommended ultrasound but its booked for a week still and I don't think our dog can handle waiting that long. Any ideas or possible causes?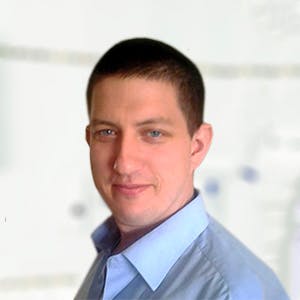 3320
Recommendations
It is unusual for a dog to vomit boiled chicken and rice if there are food intolerances; a bland diet is usually a foundation to start a trial and error elimination diet. If Tyson has an appointment for an ultrasound in a week, try seeing if you can get the appointment brought forward or at a different practice; has Tyson had an x-ray done? X-rays may indicate a cause and could help identify an area for further examination by ultrasound. One possible cause I can think of is a small mass or foreign body in the back of the throat which may induce a gag reflex and vomiting, an examination with a laryngoscope is all that is needed to check. Regards Dr Callum Turner DVM
I'm going thru the same symptoms with my 11 yr old Yorkie. Vomiting has stopped but still seeing the vet. I live on disability & think it is cruel to these animals to charge soooooo much for these treatments when some people just cannot afford to take them in for care. I DO NOT believe it actually costs them $400.00 to do an ultrasound. Then you have to get the lecture about purchasing an animal in the first place. No wonder our shelters are full & there are so many rescue facilities. Shame on the VETS, seriously it's not an honest business.
What happen with Tyson? Our boxer is going through the same thing. We have done everything the vet has said to do from switching foods, a blood text, e-ray's and a stool sample for parasites. He has given us different medicines and our dog (Bandit) is still throwing up every day. It's hard to get him to eat anything. He is losing weight. The vet wants us to do an ultra sound but after all the money we has spent already, we don't have the 400.00. Is there anything else we can do?
Sincerely
Bandits parents
Add a comment to Tyson's experience
Was this experience helpful?
Buddy
Cocker Spaniel
3 Weeks
0 found helpful
Has Symptoms
Loose bowels and vomit bile
Medication Used
No medication except flea and working treatment
My 3 year or cocker spaniel is quite active and always has his nose on the ground which is typical for that breed. He has bowl of biscuits on the floor at all times of which he grazes on. And in the evening has boiled chicken. Sometimes has rice with it but I find if I give him rice all the time he won't eat it.. he is exercised 2 times a day, sometimes 3. He empties his bowels twice a day, which normally starts off hard and is loose at the end. Sometimes quite runny. I assume this is due to his nose being constantly on the ground and not always knowing what he has chewed. However he does sometimes burp after eating and very occasionally vomit a small amount of bile which is always in the morning. Is this due to acid reflux and if so what can i do to alleviate it.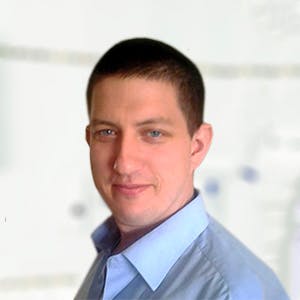 3320
Recommendations
The vomiting of bile may be due to a variety of different causes but usually the stomach is empty leading to bile reflux to the stomach and then vomiting. Products like Pepcid would help if a high amount of acid is causing irritation to the stomach, but it may be worth checking Buddy's food and possibly changing his food to see if there are some ingredients in his kibbles that may be causing some stomach upset (vomiting and loose stool). Regards Dr Callum Turner DVM
Add a comment to Buddy's experience
Was this experience helpful?
Buddy
Spoodle
5
0 found helpful
Has Symptoms
Mouth smacking, burping, some vomiting.
Buddy is continually smacking his mouth like he has hair in his mouth or something else. He is on a grain free organic dry dog food plus he will eat veggies, fish etc that we eat (not spicy). He burps after a meal and sometimes vomits, mostly bile and mainly in the night.
He has had gut problems in the past with the use of antibiotics. Otherwise, he seems in good health and weighs 11kgs.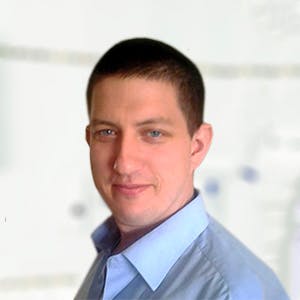 3320
Recommendations
Acid reflux may occur for various reasons; food intolerance is one. Whilst many people believe in a grain free diet, it may not be the best for their dog; dogs are likely to have reactions to meat and other ingredients. To reduce the level of acid in Buddy's stomach, administering plain Pepcid at a dose of 0.25mg/lb may help; also feeding a bland diet of boiled chicken and rice too. Regards Dr Callum Turner DVM
Add a comment to Buddy's experience
Was this experience helpful?
Mason
Airedale Terrier
6 Years
0 found helpful
Vomiting by my dog. Just started today. Vomit is a yellow mucus with some odors. Also poo is very loose with some parts. This looks like some kind of acid reflex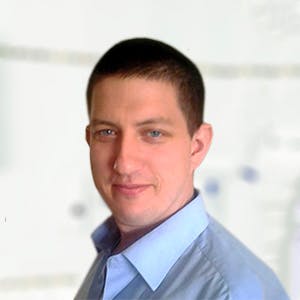 3320
Recommendations
This may be caused by acid reflux, but most probably Mason has a tummy bug which dogs may pick up from time to time. Make sure be remains hydrated and is eating his food; switching to a bland diet of boiled chicken and rice may help him keep his food down. If the symptoms continue for more than a few days visit your Veterinarian. Regards Dr Callum Turner DVM
Add a comment to Mason's experience
Was this experience helpful?
Phoenix
German Pinscher
10 Years
0 found helpful
How much pepsid should I give to Phoenix? and only once per day? what makes pepsid the right one to use over the others? She weighs 35-40 pds. Thank you for your previous advice.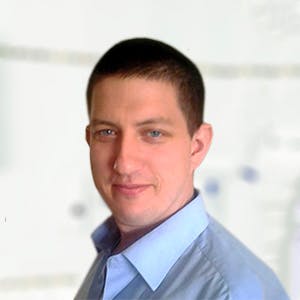 3320
Recommendations
Pepcid at a dose of 10mg would be suitable for Phoenix given an hour before meals up to three times per day, but I would highly recommend doing an elimination diet so that you can discover the cause of the problem instead of just treating a symptom. Pepcid is generally used as it is an over the counter medication which is available almost everywhere. Regards Dr Callum Turner DVM
Add a comment to Phoenix's experience
Was this experience helpful?
Phoenix
German Pinscher
10 Years
0 found helpful
My 10 yr old German Pinscher, Phoenix, has text book symptoms of acid reflux,...the burping gurgling after eating, the eating for a minute then stopping and looking at me(almost like shes guilty) then resuming, always having upset stomach after eating, wanting to eat grass all the time to induce vomiting....i believe the fatty tumors on her chest could be a culprit (cant say if they are the only one as she had a mast cell skin tumor of medium grade removed a few yrs ago, and there is another lump under the skin where it was removed now....i am prolonging her life with natural and homeopathic treatments for [what i believe to be] cancer and will not risk losing her to have the lump removed because of her age)...i cook for her lean turkey breast(should i switch to chicken breast?), beef heart, chicken or beef liver, beef kidneys, an egg + the membrane and the shell ground up, oatmeal, i rotate the veggies spinach/broccoli/cauliflower/brussell sprouts and red/yellow/green bell peppers, plain yogurt, plus ALL of her supplements ([PARTIAL LIST]heres a couple of the ones i believe that could be upsetting her stomach, Glucosamine/MSN/Chondrointin, 3500-4000mg Omega-3s, 1/2 teaspoon vit C in form of Calcium Ascorbate, 1500mg curcuminoids, 200mg CoQ10 w/BioPerine). She also LOVES her plain old milk bones she gets a couple a day. She also has chronic diarrhea which is from her diet and supplements I just dont know what to do about it...what could i give her for her stomach? and would you suggest switching to chicken? also the veggies i rotate are some better for me to stick to? anything else i could give her or feed her or cut out?...PLease HElp Us, i love my little girl more than anything in this world, ive spent days upon days for the last 3 yrs researching and educating myself to make the best decisions for her and i just want her to feel as comfortable as possible for as long as possible,..she still has such will to live and still acts like a puppy at times...:o(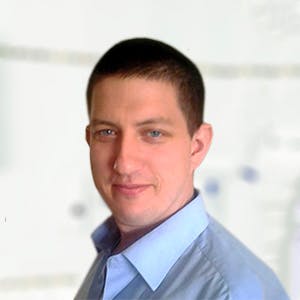 3320
Recommendations
The fatty tumours are probably nothing to worry about and are more a cosmetic problem than a medical problem. With Phoenix's history of cancer, I would recommend having an x-ray done just to see if there are any masses in her abdomen which may be contributing to the symptoms you're describing. There are also many other factors which may be upsetting her stomach and with supplements you need to be careful as at time only a small fraction of the supplement is active and the remainder is a bulking agent which dogs may have a reaction to; I would check each individual ingredient within the supplements as some supplements (especially if they are human supplements) may contain lactose which many dogs are intolerant to. Her diet is quite comprehensive, but I would try to simplify her diet (turkey and rice or chicken and rice) to see if there is an improvement in the symptoms and then introduce other ingredients one by one to see if you notice the acid reflux symptoms again; this can be time consuming over many weeks but it is the best way to determine the culprit. I generally steer clear of homemade diets, but note their usefulness in some cases. Over the counter medication like Pepcid may help, but it is just dealing with symptoms not getting to the root cause. Regards Dr Callum Turner DVM
I too have a k9 kid with these symptoms. He is a 11 year old lab, has the fatty tumors in his abdomen, the smell of bile on his breath, but he coughs and gags and dry heaves all the time now. His lungs are clear so I am assuming it's the acid coming up. Every time he drinks water he coughs up a little water but he has always done this. He is on the bland diet and very angry about it. My question is you said dogs can't deal with Lactose and have been giving him milk to keep the acid down. I have had acid reflux and it for me was unbearable. I gave him tums that didn't do much. I will drop the milk but will my vet have something that will work? If so what? His pain is double for me. Thank you Dr.
Add a comment to Phoenix's experience
Was this experience helpful?
Biscuit
ShihTzu/Poodle mix
9 Years
0 found helpful
My dog has been having escalating stomach issues for most of his life, especially the last 2 years. He vomited blood and was treated with triple antibiotic therapy in case of Helicobacter Pylori infection and this helped for about a year. I was giving Pepcid for any flare-ups with helped a lot. In the last couple months, Pepcid no longer was enough. He has taken Cerenia on an as needed basis and for the last 2 months has been on 1/4 pill of 10mg Losec daily. If he misses his Losec even by a couple hours, he is in pain and stomach gurgles excessively. He had a dental cleaning this past week for bad breath and did great with the first 48 hrs post-op and now for the past 48hrs he has a lot of pain and stomach gurgles. Started giving him Pepto Bismol today (in addition to having Cerenia, Losec, and Pepcid today) and still not relieved. I occasionally will mix his dry food with water which he likes but I am not able to feed him a fresh homemade diet daily. Is there anything else I should be doing for him? I can't bear to see him is so much pain. Episodes are usually preceded by an anxiety or excitement event the day before.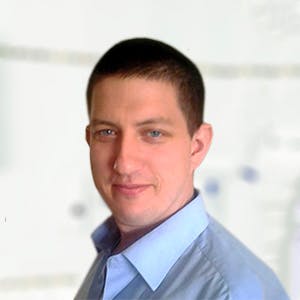 3320
Recommendations
It seems like Biscuit is getting the treatment he needs, but isn't enough. Apart from the medical help he is already receiving, it may be a case of moving to a sensitive diet which may be more digestible with less ingredients which may cause him discomfort. Royal Canin and Hills are universally available and both have canine sensitive diets. There may be an ingredient in his food which causes these upsets, but not on a regular basis; a sensitivity test indicate which ingredient to avoid. Other possible problems (unlikely) may be anatomical and may show up on a simple x-ray. Regards Dr Callum Turner DVM
Add a comment to Biscuit's experience
Was this experience helpful?
Reggie
Standard Poodle
1 Year
0 found helpful
My dog often has gagging. When we first noticed it, the vet gave him antibiotics. The problem seemed to subside, but it was hard to tell because it's off and on, and the symptoms came back. Now in the past few days, he's eating much less food, and burping all the way through. He keeps turning his nose up at regular treats.

He tends to be very insecure about getting all the attention, and used to try to gobble his food down faster than his sister. Now he just eats half his food and gives the rest to her, and his breath smells bad. Could acid reflux be the problem?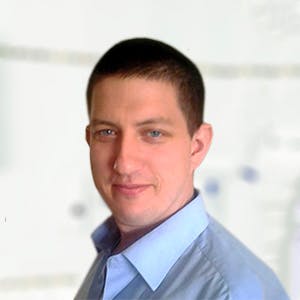 3320
Recommendations
If Reggie is burping, it may be attributable to acid reflux; feeding smaller meals more often may help. Pepcid may also help too, but first try the smaller meals; another possible cause may be dental problems, look inside Reggie's mouth if you can to see if there are any misaligned teeth or masses which may be causing a loss of appetite and bad breath. If this doesn't help, visit your Veterinarian. Regards Dr Callum Turner DVM
Add a comment to Reggie's experience
Was this experience helpful?
Cupcake
Bichon Shih Tsu
5 Years
0 found helpful
Hello,
My pup is 5.5 years old and started to develop bad breath during the last few weeks. Her mood hasn't changed or I don't see her upset, but she starts liking surfaces like her leather bean bag out of nowhere and swallow big.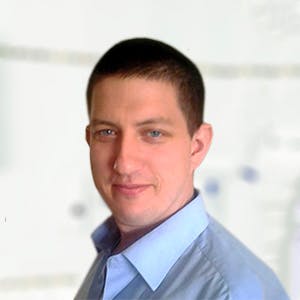 3320
Recommendations
Licking unusual items may be due to a nutritional deficiency; is Cupcake on a complete diet? Bad breath may be caused by poor dental hygiene, if there is plaque or any dental anomaly it may cause bad breath; check inside her mouth. If you are suspecting acid reflux Pepcid at a dose of 0.25mg/lb an hour before meals may help. If the problem persists, visit your Veterinarian. Regards Dr Callum Turner DVM
for some reason my text was cut half, so please read this:

Hello, My pup is 5.5 years old and started to develop bad breath during the last few weeks. Her mood hasn't changed, or I don't see her upset, but she starts licking surfaces like her leather bean bag out of nowhere. Sometimes I catch her just standing and gulping big without eating anything. I assume she wants to avoid vomiting. She vomited few times nowadays, just some white saliva, no food. Her appetite hasn't changed, and since I cut back some food to see if that helps, I can see her hungry. She has no weight problems, not overweight, not skinny.

Could it be stomach acid which causing her the problem?
Add a comment to Cupcake's experience
Was this experience helpful?
Kona
Labrador
10 months
0 found helpful
Our dog Kona started burping after eating. Sometimes he passes gas from his rear, but mostly just burps. He seems mildly uncomfortable and often hangs his head down in a seated position. These symptoms come immediately after eating, and dissipate within an hour. Other then this he seems completely normal, and so are his stools. This weekend we gave him rice and boiled chicken and he didn't have any signs, and no gas. He did vomit up a little bile this morning but we assumed it was because he didn't have much in his stomach. We introduced a little bit of kibble into his rice tonight and the burping started again. Does this sound like Acid Reflux and should we take him to the Vet? Thank you in advance!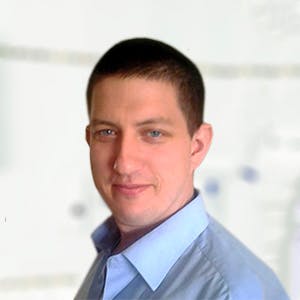 3320
Recommendations
It sounds like Kona is having some sensitivity to his kibbles, there may be an ingredient in the kibble which is causing this issue; try to switch to a different brand of kibble like Royal Canin or Hills which offer a higher quality kibble than generic manufacturers. If you have issues with the new kibble, visit your Veterinarian for an examination. Regards Dr Callum Turner DVM
Thanks Dr. Turner. We have Kona on Acana large breed puppy kibble which was suggested by the breeder. Still waiting to hear back from the vet if they have any dietary suggestions.
Add a comment to Kona's experience
Was this experience helpful?
Kinzi
Pitbull mix
9 Years
0 found helpful
Has Symptoms
Vomiting up grass and food
My 9 year old dog has recently had more stomach issues than normal. In the past if she didn't eat in the morning, she would end up eating grass by noon and then vomit. Once we made her eat after that she was fine. Recently, if I do not make her eat by 7am she starts frantically licking and urgently needing to go outside to eat grass. Also, sometimes even after she eats she starts licking and wanting to eat grass. We never used to feed our dogs on a schedule, their bowls were full 24/7 and they eat as they please. But we've had to mix wet food with dry to make her eat in the morning. Some days it helps, some days it doesn't. What can I do to help her?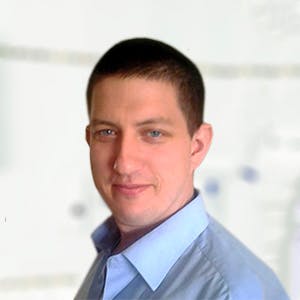 3320
Recommendations
As a profession, we're not really sure why dogs choose to eat grass; they don't have a rumen (like cows, sheep, goats) and cannot get any nutrition from it, there are a few theories why. The normal theory is that they are not getting enough nutrition from their regular diet or that eating grass aids their digestion; I don't want to speculate the possible cause. All that can be done is to try with different foods to try and keep her interest to get her to eat; the problem may also be behavioural, but you would need to speak with a behaviourist about this. Regards Dr Callum Turner DVM
Add a comment to Kinzi's experience
Was this experience helpful?
Outlaw
Border Collie
2 Years
1 found helpful
My dog outlaw started to vomit a few days ago, maybe three or four times. The next day he only vomited once. He seemed to start getting better, but had a dry cough and kept doing that licking of the lips like he had to vomit, but he would stop doing it after a minute or so. I noticed he also had a bit of a runny nose and has bad breath. What could this be? He is a deep chested dog and he is a tiny bit overweight. He is always up to date on his vaccines and has his monthly flea and dewormer. Could this possibly be acid reflux?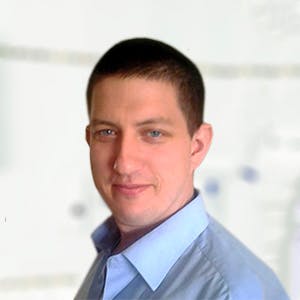 3320
Recommendations
There are many different causes for the symptoms that you are describing including infections, food intolerance, parasites, oesophageal disorders, medication reactions or acid reflux. It maybe worth feeding Outlaw smaller meals more often and giving Pepcid to decrease the stomach acidity; also trying a bland food like boiled chicken and rice may decrease the level of irritation in the case of intolerance, then slowly wean him back onto his regular food when you see signs of improvement. If the symptoms persist, visit your Veterinarian. Regards Dr Callum Turner DVM
Add a comment to Outlaw's experience
Was this experience helpful?
Buttercup
Beagle
10 Years
0 found helpful
My 10 year old dog Buttercup has had a chronic cough for a few months. She does have chronic bronchitis and that's is treated daily with an inhaler. The vet has suspected reflux, but wanted to rule out heart failure. In October she had severe vomiting epidsodes and had an ultrasound completed on her abdomen and we were told everything was clear and looked good and that she might have what had been suspected as IBD which she has been treated for with tylosin since the age of 2. Earlier this week we had X-rays and another ultrasound (an echo) to look at her heart and again (yay!) they said her heart was perfectly normal. However, our sweet pup continues to cough/gag/retch in the middle of the night and early morning. She's been on sucralafate for a month which we stopped this week to treat with Prilosec 2x/day. The past month and a half she has also been treated with prednisone and then switched to temeril which has now ended. Prilsoec twice a day seemed to be helping the first two-3 days, but yesterday she vomited up her meal and coughed all night and morning. We are feeding her 3x/day and after two years of food trials from her youth the only food she could ever tolerate including prescription and homemade, venison and rice. My question is, I understand to be diagnosed with reflux she would have to be scoped, however what is the treatment for reflux? Is there anything else we could do to provide relief? I do think the Prilosec increase to 2x/day has helped and we can add the sucralafate back in, but should we feed her more of a bland diet for 24 hours like plain oats? With her IBD we have to be very careful to step outside of her safe food zone and right now it's just green beans, carrots, apples, oats, and her dry kibble. Our vet said fasting can make it worse, so I feel at a loss of what to do.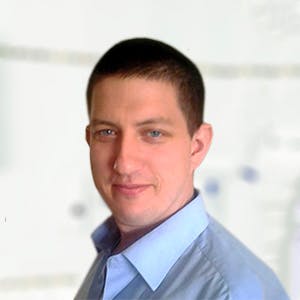 3320
Recommendations
How is Buttercup with boiled chicken and rice? This mixture is well tolerated by many dogs and is normally used to 'reset' the gastrointestinal tract (sometimes a 24 hour fast beforehand is done); feeding for three to four days until (hopefully) improvement is seen and then to introduce new ingredients to see if there is any reaction to a particular one, it is a trial by error approach. Pepcid (famotidine) dose of 0.5-1.0mg/lb works well in dogs with acid reflux, but isn't approved for use in dogs and with all the effort put in by your Veterinarian, a discussion should be made with them first. Regards Dr Callum Turner DVM
Add a comment to Buttercup's experience
Was this experience helpful?
Slate
English Bulldog
7 Weeks
0 found helpful
Has Symptoms
Burping with food coming out of nose
Hello as we tried to ween our puppy from goats milk formula and rice cereal onto soaked Fromm Puppy Chow he started having episodes where food/liquid would come out of his nose and he would have excessive saliva and he would just start flipping his head and running in circles. Our vet checked his soft palate and completed an x-Ray not seeing any issues. He was put on a bland diet of chicken and rise along with medication listed and was doing great. Vet stated after about 5-6 days of bland diet to transition him to a wet puppy food. We chose Royal Canine Wet Puppy food and with in 36 hrs he had another episode. Since then he has been put back in the bland diet for now as we try to find a good limited ingredient puppy food as the common denominators are the chemicals like potassium chloride, sodium selenite, and taurine to list a few. Is there a puppy food you might recommend trying or is the bland diet going to be the best fit? Could this be something he will deal with for his whole life? Any information would help, thank you and very much appreciated!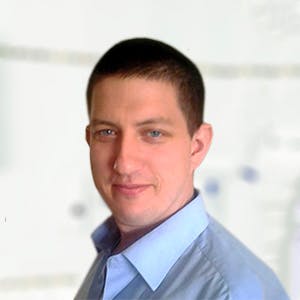 3320
Recommendations
It is unusual for a pup to bring up food like this but to tolerate the bland diet as well (many anomalies occur regardless of ingredients); it may be a case of feeding the bland diet for another week and then transitioning more slowly to a puppy food 90%:10%; 80%:20%; etc… over a long period of time. There are some sensitive puppy diets which may help, but many are not available universally and may require you to visit a few different pet shops to ask which types of food are available in your area; usually a poultry and rice diet or chicken and sweet potato goes down well and are usually grain free. Regards Dr Callum Turner DVM
Add a comment to Slate's experience
Was this experience helpful?
Kain
Rottweiler
14 Years
1 found helpful
My 14 year old Rottweiler mix has been belching lately and it smells of bile. I haven't seen him vomiting, but stomach acid did come up once when he belched suddenly. He still says two meals daily and drinks a lot of water. He is having normal bowl movements and voiding adequately.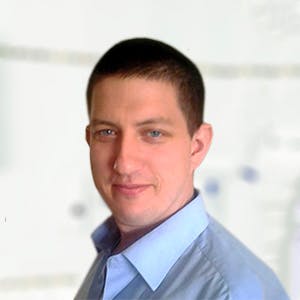 3320
Recommendations
To calm down Kain's stomach you could try giving him meals three or four times per day instead of twice per day as bile enters the stomach when it is empty; also giving famotidine (Pepcid) before meals may help to calm acid levels down. Feeding a bland diet of boiled chicken and rice may also help, reintroducing his regular diet slowly after a few days. Regards Dr Callum Turner DVM
Hello and thank you for the info.My 9lb Maltese has acid reflux and was given famotidine a couple of times .What would be the actual dosage for my Maltese.Would I be able to buy this over the counter ??
Thank you so much
Add a comment to Kain's experience
Was this experience helpful?
Chloe
Australian Cattle Dog
13 Years
2 found helpful
My over wieght Austalian cattle dog has had what I am almost positive is like Acid Relux. I am feeding her home cooked meals. Chicken rice and carrots which she likes, more treats than she needs, I am working on that. She is 13 years old. She has had a gurgling stomach and vomitting phlem several times a week. We are going to make an appt with her vet, can I give her nexium once a week until I can get an appt with the vet?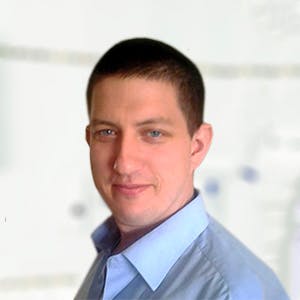 3320
Recommendations
Since I haven't examined Chloe, I cannot tell you that it is 100% safe for you to give esomeprazole (Nexium) because as with any medication not tested and approved for use in animals there is always an unknown risk. The use of Nexium in dogs is wide spread and the therapeutic dose has a wide range meaning over dosage is unlikely if used correctly. As far as Chloe's diet, try to taper off treats and may be try some sensitive stomach diets offered by some of the big food producers (Hills etc…). I would recommend visiting your Veterinarian in the morning so that they can make an examination and correctly diagnose and treat Chloe. Regards Dr Callum Turner DVM
Thank you for the advise. Will follow as suggested
Add a comment to Chloe's experience
Was this experience helpful?
Abigail
Beagle
10 Years
0 found helpful
Abigail will be sleeping and out of nowhere just throw up. She doesn't even have time to sit up and there is no labor needed to get it out it just comes out. It is clear like water. She has done it twice yesterday and once today. Today she started having short, rapid shallow breaths. No panting. Since her episode today. I feel like it is acid reflux since she is relaxed when it happens. Can I give her pepcid to see if it helps?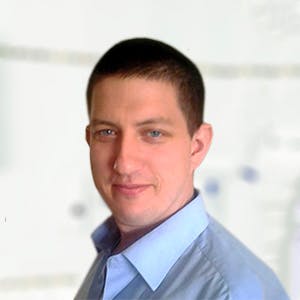 3320
Recommendations
Rapid breathing and vomiting, may be caused by a few different conditions which include gastric irritation, poisoning, stomach enlargement, liver enlargement, infections or ascites (fluid accumulation in the abdomen). Pepcid is safe to give to dogs and may be given at 0.25mg to 0.5mg per lb (0.5mg to 1.0 mg/kg). If you don't see any improvement or her condition gets worse, visit your Veterinarian immediately. Regards Dr Callum Turner DVM
Add a comment to Abigail 's experience
Was this experience helpful?
Duncan Stanley
4 Months
0 found helpful
4 month old 5 lb Mini schnauzer born 6/9/16 has issues since we purchased him on 8/24/16 took to vet for health check and shots etc. got antibiotic for possible urinary infection & gave HW med on Saturday then Sunday night early Monday morning episode of Throw up/runny bowels. Stopped antibiotic, (thought too strong for baby of 5 lbs.} He has always burped and little cough like choke after eating or drink water, breathing slightly fast. Thought it was he ate/drank like a piranna so I hand feed him bites, 8/31/16 back to vet tested for Parvo (throwing up )before we go out of town and around other dogs. (NEGATIVE) THEN I thought maybe he had reaction to the heart worm med giving on 08/27/16 so he got a shot for throw up, we went out of town 9/1/16 with him which was good times and he was awesome. then last hour of the trip 9/10/16 he got running bowels, thought too much wet food since we traveled wet was easy to control food in take. Got home put him on the vet ID low fat dry food and that was solved for a while then 10/8/16 gave HW med and on 10/11/16 had to go back to vet for abdominal xrays( no foreign objects slight enlarged intestine , and Giardia test(neg) gave shot for throw up and flagyl pills for runny stools 10/14/16 back to vet for urine test cause of urinating
extremely frequently. every hour all night long. Neg on that test. That seems to have gotten better. Now drink of water and eating causes him to spit up clear liquids with slight white cap and light brown color from food. How can I help my puppy with less money and better results!! In between all this he is a fun loving and happy playful puppy, who feels bad every time he throws up or messes in the house cause he knows that is not good.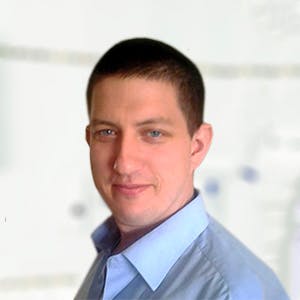 3320
Recommendations
It seems that your Veterinarian has been quite thorough with the tests and treatment up until today covering many bases. The antibiotic dose would be adjusted for Duncan Stanley's weight so shouldn't be too strong for him; unless he has a violent reaction to the antibiotics it is always best to finish the course. The only other conditions which may cause this type of symptoms and time line are allergies to something in the environment (unlikely), poisoning or some endocrine disease. I assume that your Veterinarian also carried out the usual blood and biochemistry tests to check liver and kidney function as well as overall internal health. It is difficult to suggest any other condition having not examined Duncan Stanley myself. Regards Dr Callum Turner DVM
My dog is choking and has the dry heaves could him have acid reflux . I did start him on gp.
I'm sorry you had to waste your time to formulate your questions for your beloved pet. Unfortunately, the results of liver and kidney function testing is given to the owner after any procedures, often ineffective or damaging, are shown to the owner.
Add a comment to Duncan Stanley's experience
Was this experience helpful?
Kingston
Black Labrador
5 Years
1 found helpful
My black lab, for the past 2 months, has been throwing up either during eating or just after. This is just about with every meal. When he throws up it is covered in a thick, clear mucous, but there is no stomach bile. We have had xrays taken and the vet stated that there is no blockage but recommended changing his food. I priced it out and this would cost $180/ month! We already spend over $100/ month for 2 dogs. Do you think this is acid reflux, something we should add a medication to or something else?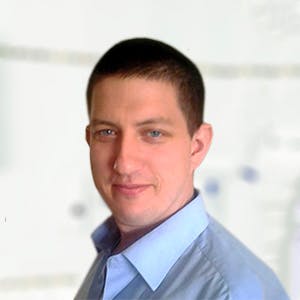 3320
Recommendations
In a case like Kingston's, where tests and examinations have been carried out already, I would recommend changing his food as well to a bland diet of boiled chicken and rice in small regular meals to see if there is any reduction in the vomiting. It is possible that Kingston is intolerant to an ingredient in his food, by giving a basic bland diet, we can determine if there is an improvement; if the vomiting stops, trail by error testing can be carried out to determine the culprit ingredient. Regards Dr Callum Turner DVM
Add a comment to Kingston's experience
Was this experience helpful?
Molly
Blackmouth Cur
1 Year
2 found helpful
We got our dog from the shelter 4 months ago and right away started noticing her eating problems. She would go days without eating. Just pass right by her bowl. Because she wouldn't eat she would throw up stomach bile multiple times a day. We tried multiple brands, flavors, and both wet and dry. We even tried wet and dry mixed. Certain wet foods she would devour but we've been told many times that a strict wet food diet is not good for dogs. However she was eating for the first time ever so we went with it. After about a week she started throwing up the wet food every night in the middle of the night. We decided to nix it. We finally found a dry kibble she liked and for about 3 weeks she was eating just fine with no throwing up incidents. Then just recently she started not eating again and we're back to her constantly throwing up stomach bile. We've tried hand feeding her, smaller sized kibble, positive encouragement, throwing her the food to catch in her mouth to make it more fun, and so many other things. But nothing works for too long. She's 1 and we don't give her any table food and she only gets a treat when she does something really good. She gets lots of belly rubs and behind the ear scratches when she does finish her bowl. If she eats just one cup even she doesn't throw up empty stomach contents. If she eats less than that she does. I can't imagine it feels good to constantly throw up and I feel like she understands that if she eats she won't throw up, yet she still doesn't eat. It's been very frustrating and tiring to constantly come home to throw up and to be woken in the middle of the night by her dry heaving and then throwing up. We are out of ideas and energy at this point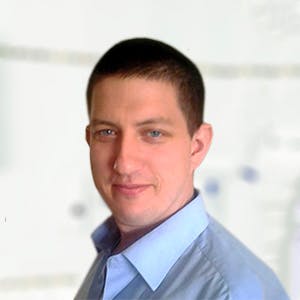 3320
Recommendations
From what I have read, it is possible that Molly has an intolerance to something in regular commercial pet food. I would recommend trying to feed her a bland diet (I know it isn't appealing) for dogs with hypersensitives to see if she would take to the food and her reaction to it. In cases like this, there can be a constant battle in trying to find suitable nutrition that Molly wants to eat, with food she can keep down. It may be worth having Molly checked for food intolerance; some companies (like Nutriscan) offer home sampling kits which you could send to them for analysis, your Veterinarian would be able to advise you better and may offer their own testing. Regards Dr Callum Turner DVM
Add a comment to Molly's experience
Was this experience helpful?
Don
Labrador Retriever
6 Months
1 found helpful
I found that those earthen pot fragment that he ate did not have any such lead covering and our vet suspects acidity.his vomiting problem is now in control but still he has weakness our vet has suspected acute acidity.he is not eating anything we tried to give him some curd he ate a little but then refused to eat more.for energizing him we have given him a drip named vet-dns.what can we do now? Your earlier advice was really helpful thanks for that but please help us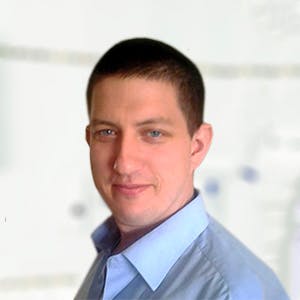 3320
Recommendations
Moist appetising simple food like boiled chicken and rice will be less irritating and hopefully will be attractive for Don to eat. The accumulation of acid in the stomach occurs when it is empty along with bile flowing from the duodenum in to the stomach resulting in bile tinged vomit; giving Don pepcid (famotidine) at a dose of 0.25mg – 0.5mg per pound body weight will reduce acid levels in the stomach. Regards Dr Callum Turner DVM
Add a comment to Don's experience
Was this experience helpful?
Dewey
Basset hound/lab mix
6
2 found helpful
I have a basset hound/lab mix, he has a very long body and short legs. He drools and does a lot of licking noises like he is swallowing. I noticed that if his saliva gets on my hand, it has a very strong odor of a sour stomach but he isn't vomiting. He is a very health (over) weight of 100 pounds. I started him on an acid reducer called Omeprazole, daily hoping this will help.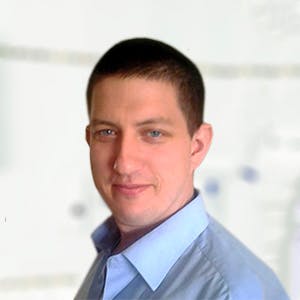 3320
Recommendations
Acid reflux can cause excessive salivation among other symptoms. The use of omeprazole along with dietary changes can be of benefit to reduce the reflux, amount of salivation as well as making Dewey more comfortable. Also, sour breath (or changes to the smell) as well as excessive drooling can be due to dental problems, have your Veterinarian check Dewey's teeth at his next visit to see if there are any issues there. Regards Dr Callum Turner DVM
Add a comment to Dewey's experience
Was this experience helpful?
Roxy
Doberman Pinscher
1 Year
0 found helpful
Saturday night our dog began to frantically eat grass. We had to physically pull her away to stop. We brought her inside and she began gulping heavily like she needed to throw up but could not. We gave her salt to induce vomiting and she threw up a very large amount of grass. We also found another very large mound in the yard the next day. After she threw up she kept gulping and obsessively licking the floor. She was restless and whining and wanted to go outside to eat more grass. After an hour or so she calmed down. Tonight(Monday) it happened again. Frantically wanting outside to eat grass. Gulping, licking, pacing and whining. I read a number of forums who said their dogs have the same problem who said after many tests it was discovered to be acid reflux. Does this sound right? She just finished a round of antibiotics for a bacterial skin infection.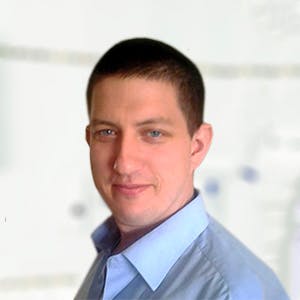 3320
Recommendations
The true reason why dogs chose to eat grass is unknown, but is commonly associated with acid reflux as a way to reduce the acid content of the stomach; if Roxy is having trouble with acid reflux, try to feed some smaller portions more often to ensure that the stomach isn't empty and giving Pepcid AC (famotidine) at a dose of 0.25mg/lb twice per day 30 minutes before meals can help too. If the problems persists, visit your Veterinarian for an examination to look at other underlying causes. Regards Dr Callum Turner DVM
Thanks for the advise. It ends up the issue was that she had a foxtail seed lodged in her tonsils. All better now. :)
Add a comment to Roxy's experience
Was this experience helpful?
Don
LABRADORE
6 Months
1 found helpful
My dog is underweight , he had eaten a peice of earthen pot and vomitted the very next day since yesterday he has done vomiting almost 7 times and has lost apetite i guess its one of the reason is acidity what should i do. He is now even less active than before earlier he used to be what is called hyperactive.earlier he had a good appetite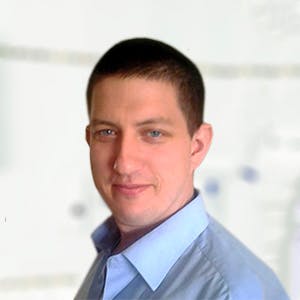 3320
Recommendations
I would recommend visiting your Veterinarian because if there is a fragment of earthen pot in Don's gastrointestinal tract to could lead to an obstruction or perforation which is a medical emergency and can lead to death. Also, many earthen pots are glazed with a substance containing lead (especially in old pots used for gardening); lead poisoning is serious and can result in vomiting, abdominal pain and neurological signs (tremors, muscle twitching, seizures etc…). Regards Dr Callum Turner DVM
I found that those earthen pot fragment that he ate did not have any such lead covering and our vet suspects acidity.his vomiting problem is now in control but still he has weakness our vet has suspected acute acidity.he is not eating anything we tried to give him some curd he ate a little but then refused to eat more.for energizing him we have given him a drip named vet-dns.what can we do now?
Your earlier advice was relly helpful thanks for that but please help us now
Add a comment to Don's experience
Was this experience helpful?
Tedd
Toy Pomeranian
6 Weeks
2 found helpful
Has Symptoms
Shaking head because of taste and come up through
Hi there i have a 5week and 6 day old puppy he seems to have developed something that is bothering his stomach he will basically throwup and shake his head and suliva will come out of nose and mouth we took him to the vet and they thought there was a blockage so did x ray and ultra sound couldnt find anything so they just gave him some nausea medication and sent him homehe dose not have a cleft pallet either now he is still doing this on and off hes breast feeding off his mom i took him off the food i was weaning him on which was goats milk and ready break now i dono wat to do because this still accurse some times could this be acid reflux because i dont want to have to pay out another 400 pound for them to tell me that they dont know wat it is hes not in any pain and tempreture is normal please help because i cant afford this iv got pet insurance on him now but it wont cover for this condition thankyou tamrin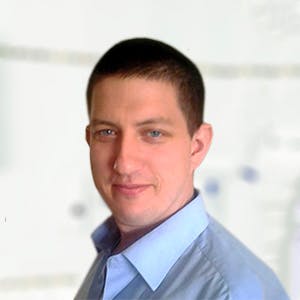 3320
Recommendations
It sounds like Tedd may have intolerance to lactose; although goat's milk may be consumed by people with lactose intolerance, it still contains lactose (25% less than cow's milk). By switching to another type of milk like soy, you can see if that improves the condition relatively inexpensively. There are some over the counter medications that may help settle Tedd's tummy, but due to his age I am hesitant to suggest any as I haven't examined him myself. Try a non-dairy milk to see if this improves the situation, otherwise try to feed him on to some solid puppy food. Regards Dr Callum Turner DVM
Thank you for responding back to me will have to give it try and hopefully it works will get back to you thabks tamii
Add a comment to Tedd's experience
Was this experience helpful?
Moomoo
Chihuahua
3 Years
1 found helpful
I have a 3 year old chihuahua,that has a lot of stomach issues. He was diagnosed with reflux. Tho I was only told to give him Pepcid before meals. He eats pure balance Bison and peas grain free dry dog food. With a raised bowl. He stil vomits every now and then, but burps after each meal. He only eats when he wants to so it has been very hard for me to make him eat more small meals a day. He recently started coughing, which sounds like he has to vomit and doesn't. Like a wet cough. Please help!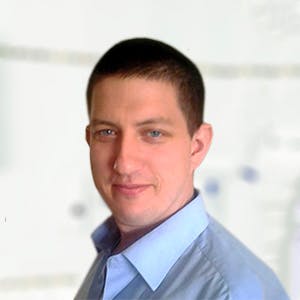 3320
Recommendations
Food may still be a problem, grain free diets don't always solve every dietary sensitivity and you may need to explore other similar diets to see if there is an ingredient or additive in his current food he is having trouble with. Coughing may be caused by a few different causes, but by the sound it looks like there may be something irritating the back of his throat inducing a gag cough reflex; some dogs are sensitive to hairs, cleaning product fumes and environmental factors. When Moomoo has a coughing fit, try to see if there was anything done before hand; maybe you mopped with floor with a cleaning product earlier etc… Regards Dr Callum Turner DVM
blomiting and sheking, my dog is blomiting and shiking her eye is red now its 2day now what should i do to stop her blomiting
Add a comment to Moomoo's experience
Was this experience helpful?
Frisco
Maltese
8 Years
1 found helpful
We have an 8 year old Maltese who is a rescue. When we first adopted him, he would wake us between 2 and 6 am vomiting almost daily. Usually it was clear but sometimes had digested food in it. The vet ran blood test that were normal. She put him on Purina EN -Gastrointestinal food. Problem cleared up and several months later she said we could try him on regular dog food. We changed to Blue Buffaloe. Did fine till among ago when problem started again so we put him back on the EN. Still vomiting every few days. Now Vet wants to do surgery and get biopsy. Couldn't we try Pepcid first to see if it acid reflux?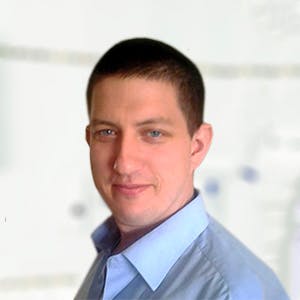 3320
Recommendations
A low cost treatment to try would be to try Pepcid (0.25mg/lb and hour before food) to see if it is acid reflux; also feeding smaller meals per day more frequently may help relieve irritation in the stomach and ensure that the stomach is never empty. Changing back to the Purina food may help, but feeding a bland diet of chicken and rice to settle the stomach may help. There are many possible causes for vomiting of this type including allergies, anatomical anomalies, poisoning, chemical irritants and others. Regards Dr Callum Turner DVM
Add a comment to Frisco's experience
Was this experience helpful?
Shep
German Shepherd Dog
9 Years
1 found helpful
Medication Used
Oral B12 supplement with intrinsic factor
Glucosamine/chondroitin/Omega 3 joint supplement
My dog is a German Shepherd. He is neutered and 9 years old. He has exocrine pancreatic insufficiency and must take porcine pancreatic enzymes with every meal. He must have a very carefully planned diet with absolutely NO cereals and less than 4% fibre. He's fine most of the time, but at night he wakes me up licking and swallowing. I suspect this may be reflux. It lessens quite a lot if I give a teaspoon of slippery elm powder with each meal. At night, he will lie on his side and just lick and swallow, lick and swallow, over and over again. He is awake during this, and will respond to having his name called and follow me from the room if I ask him to. I think it really is just his stomach giving him grief -- he's got a complicated gut already. He used to be on omeprazole, and took that for a few months, but the vet took him off because of the risk of long-term side effects. Should I keep managing with slippery elm powder, or should I go back to the vet and discuss with a veterinarian? He goes back every three months for his Synovan anyway, so I can mention it in a month's time at his next appointment? Or should I speak to a vet more urgently?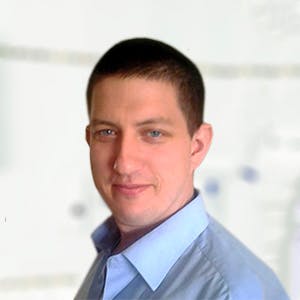 3320
Recommendations
It may wait until you visit your Veterinarian in one month. There are many different causes of possible acid reflux or other gastrointestinal issues. Both Creon and Glucosamine may cause stomach irritation as a side effect of long term use; medication to reduce stomach acid or breaking the meals into smaller portions to prevent the stomach from being empty. If you have some concerns, visit your Veterinarian earlier. Regards Dr Callum Turner DVM
Did you ever get any relief for Shep? Our 3 year old Boxer had got very sick a few months ago with vomiting, lethargy, hunched over, and pain in abdomen. Vet diagnosed as pancreatitis. Now he is doing the licking and swallowing thing. Many times immediately after he eats, but other times it is just random and not connected to feedings. He is on Taste of the Wild dog food (kibble) and Hill's I/D canned prescription dog food (no treats or other food). He has always had a "tricky" stomach but recently it is affecting his energy level and his overall lifestyle. Looking for some insight. Thanks!
I should add that Shep is not overweight. He's kept lean because of joint issues.
Add a comment to Shep's experience
Was this experience helpful?
Buddha
Maltipoo
2 Years
1 found helpful
About a a month ago my dog had been vomiting (about three times) due to grass we believe she had eaten at the park earlier that day. After taking her to the vet right away we had to make sure she was on a specific diet the next 24 hours to reduce the chances of vomiting. Since then we have tried to get her back on her normal eating habit/schedule but she started gulping down the food with little chewing. So we started to crush her kibble to prevent choking or regurgitating. That has been working but since the original episode I had noticed she would make these yawning like motions often and swallow shortly after, in a gulping manner. Now my dog has been swallowing about once or twice a night for about 2minutes every time. She doesn't seem upset or distraught but she just continues licking and swallowing calmly. We had just started to switch her over to wet food because I heard that could be better for the digestive system. We are currently mixing her crushed kibble with the wet food to get her switched ove. What should we be doing differently? Is it some kind of inflammation?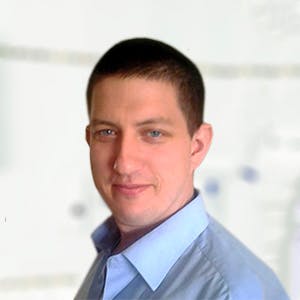 3320
Recommendations
The gulping, licking and swallowing may be due to a foreign body in the mouth, throat, oesophagus and stomach upset. Wet food or dry food may be best depending on the patient, wet food may cause diarrhoea in some dogs; also if you feed wet food you need to be careful about dental problems. You could try giving some Pepcid at a dose of 1mg/lb before meals and try feeding a bland diet of boiled chicken and rice to see if there are any improvements. Otherwise you would need revisit your Veterinarian. Regards Dr Callum Turner DVM
Add a comment to Buddha's experience
Was this experience helpful?
Jade
pit bull terrier
5 Years
1 found helpful
I feed my dogs a raw diet, ground chicken backs and raw goat milk which serves as digestive enzymes and probiotics. Jade is middle aged and fit, 65lbs pit mix, but has reflux issues regardless of what she eats (kibble, chicken and rice, or raw). However, the raw diet has been the most successful. Rather than vomiting whole kibble or chunks of chicken and rice she now belches acid/bile however it is still an everyday thing.
I do not want to give her famotidine everyday because it only throws the flora in the gut off as well as the rest of the GI trac which causes other issues.
What are natural ways to reduce reflux besides feeding small frequent meals, elevating their bowl, and giving easily digestible foods because we are currently doing all of this?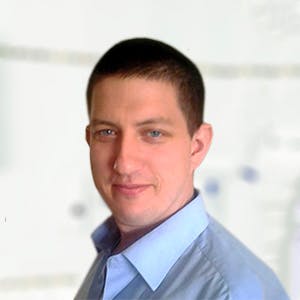 3320
Recommendations
You have already mentioned all the non-medicine ways of reducing acid reflux which I would normally suggest; the acid reflux may also be induced by diet as well, but I understand that this is the most tolerated diet to date so it isn't worth changing. Apart from what you have said already, I have no other methods of controlling acid reflux which are not medicine based. Regards Dr Callum Turner DVM
Add a comment to Jade's experience
Was this experience helpful?
Buddy
Jack Russell Terrier
3 Years
-2 found helpful
I have a Jack Russell mix, named Buddy. He weighs only about 15 lbs, and is very difficult to feed. I just got him last December from an old boyfriend. He had gotten him as a rescue at about 11 months old, back in 2014, and started out feeding him cheap dog food. Within a few months, he had lost all the hair on his throat and undersides. Wade took him off dog food and put him on a raw food diet (mostly deer meat, but also chicken), along with cooked chicken, and occasional cooked beef liver. He has become a very picky eater, and now, since he is mine, I notice him waking in the middle of the night, swallowing and gulping. He doesn't vomit before or after meals, but does have bad breath that seems to come from his stomach. He seems to salivate a lot at night, also, and he has severe separation anxiety, too. The vet suggested giving him Pepcid AC, but I would rather try to deal with the cause than the symptoms, especially since he doesn't seem to be too severe with them yet.
Buddy is offered all kind of food all day, and plain out refuses food a lot of the time. He only seems to eat when he's gotten so hungry that he has to. I've also tried a lot of the best dog foods out there, and he eats them once, and then refuses them afterwards. He's given them in small doses as recommended here, but again, just won't eat. He looks like he just can' stomach food sometimes when I put it in front of him, which makes me think he might be in gastric distress.
Do you recommend a sensitive food diet?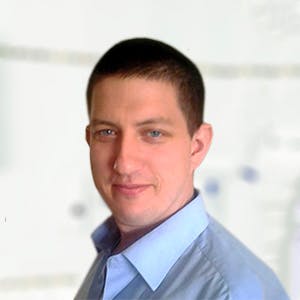 3320
Recommendations
Your Veterinarian would have suggest Pepcid as a way to manage the symptoms initially to more or less "reset" Buddy's stomach; the Pepcid would reduce the level of acid in the stomach, coupled with a boiled chicken and rice diet for a few days then if there is an improvement in symptoms, decrease the Pepcid and introduce a different diet. A sensitive diet may be useful if Buddy has a food intolerance. Regards Dr Callum Turner DVM
I will try the boiled chicken and rice again, but I have tried it in the past, because friends feed it to their dogs. Buddy has usually refused to eat anything but meat. If I put rice or veggies in with it, he won't eat it. I have roasted his chicken in the oven in the past, but lately tried boiling it, and at first he ate it, but then refused it. He's a difficult little guy to figure out. I will also try the sensitive food diet and see if that helps. I would just love to find something that would be healthy for him, but that he would also LIKE to eat, so that he could thrive.
I really appreciate your advice. This is a really nice service.
Thank you.
Add a comment to Buddy's experience
Was this experience helpful?
Messy
Golden Retriever
3
0 found helpful
I have a three year old Golden Retriever. Since he was a puppy he makes a lot of sounds at night, like swallowing and not every day but at least once a week he vomits in the morning twice, not much a yellow substance, I think bills. We have tried to give him a small portion of his food before we go to bed but still he is vomiting the next morning. We have given him famotidine, and still he vomits the next day. I have given him Tums, but he does not like them. He is having allergies issues and he eats Prescription food from Hill the Z/D. Please help me, I need your advice.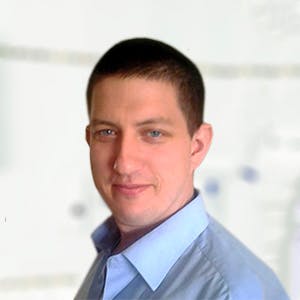 3320
Recommendations
There are a few possible causes for the vomiting in the morning which may include acid reflux, inflammation of the intestinal tract, overproduction of bile, pancreatitis, food allergies and other causes; normally feeding smaller regular meals and administering Pepcid AC (famotidine) normally helps. The next step would be an examination by your Veterinarian to look for other issues for why Messy may be vomiting in the mornings; there is no other quick fix I could suggest more than you have tried already. Regards Dr Callum Turner DVM
Add a comment to Messy's experience
Was this experience helpful?
Mindy
Staffy Bull Bullmastiff
9 Years
1 found helpful
Last week my dog started running to the door multiple times throughout the night occasionally vomiting white froath or bile. I have taken her to the vets, where they gave her an injection to stop the nausea for 24 hours and prescribed her omerprazole. This worked for the 24 hours, however last night she was up 6 times. This only happens at night. I have noticed last nigh5 and today a smell of bile coming from her. She is not off her food, however, she has always been food orientated and would take a lot to put her off. She has no reduction in emergency, however, I would say she probably is drinking more. The vet has said if this persists they want to run a variety of tests. She is extremely anxious and I would rather avoid unessesary test if it is likely to be something simple. Does his sound like reflux or something more worrying?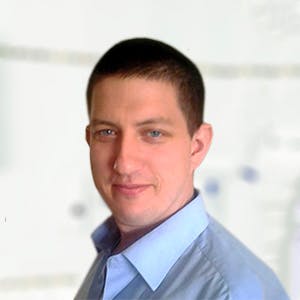 3320
Recommendations
Omeprazole is an acid reducer and is commonly used for the treatment of acid reflux. It does seem like acid reflux and most likely your Veterinarian suspects this too; another course of action you could take is to start feeding Mindy smaller meals more often especially before bed so that she doesn't have an empty stomach all night, dietary changes to a sensitive diet may also help. Regards Dr Callum Turner DVM
Add a comment to Mindy's experience
Was this experience helpful?
Twiggy
Jack Russell Terrier
1 Year
0 found helpful
Has Symptoms
Gulping/licking episodes overnight
My 13 month old Jack Russell has been exhibiting symptoms for 5 months. Gulping episodes, excessive licking, bad breath, burping after food and occasional vomiting. Vet examined her throat which was ulcerated and inflamed which was treated with antibiotics and steroids. She has been on ranitidine for 6 weeks with no episodes, took her off and she had a gulping episode 3 days later so back on it. Problem first started sound the time she was changed fromJames Wellbeloved puppy to adult food lamb and rice. I am trying to wean her off this brand onto grain free but so far she is not tolerating Lilly's kitchen, James Wellbeloved grain free, get to 50/50 over 5-10 days and then she gets upset stomach and starts loosing weight. Is fish likely to increase acid production? What can I substitute for rice? I have increased her meals per day. Any recommendations on food greatly recieved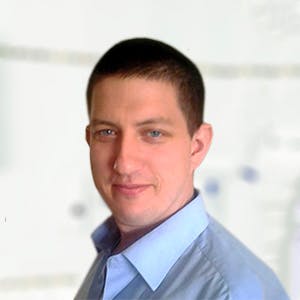 3320
Recommendations
Most dogs tolerate food with grains and unless you have been specifically told by your Veterinarian that there is a grain allergy, you can feed grains and it will open up many more food options to you. There are different options like sweet potato, oats or legumes; you should experiment with different ones to see how Twiggy responds. Regards Dr Callum Turner DVM
Add a comment to Twiggy's experience
Was this experience helpful?
Charlie
Standard Poodle
1 Year
0 found helpful
I came across your web site two days ago and have been toying with the idea of taking my dogs into the world of raw food, but – and there's always a but, right? My 1 year old standard poodle might have GERD. He has had 4 or 5 gulping episodes that last for hours, over the past year. At first, I thought it was brought on by the grain in his kibble, so I switched to a high-end grain free kibble. After another episode, I thought that it must be his fast eating habit, so I switched him to Honest Kitchen (a dehydrated grain free, human grade dog food), you just and water. This slowed him down, but his stools were so soft and huge it didn't seem right. I slowly moved him back to a kibble, Acana = Lamb & Apple Singles Formula. He seemed to be doing well but then had a bad episode. I took him back to the vet, after videoing a little part of his gulping. The vet thinks it might be GERD, and has me going back to Honest Kitchen (grain free) and giving him Pepcid AC 10mg, 2 hours after morning feeding every day. If his stools start to go soft again, I'm to give him a ½ of a Tums tablet. So here is my question, have you heard of Darwin Raw Foods? It's expensive, but if it restores Charlie's health, then I would cut something in my budget to accommodate the added expense. The vet did do a blood panel to get a base line, but I'm not sure if that's going to give me a definitive answer as to what is causing these gulping attacks. What is so puzzling to me is, if it is acid reflux, why does it only happen every couple of months & why does it go on for such a long time?
Any suggestions would be perfect.
Thanks again,
DH
Pennsylvania, USA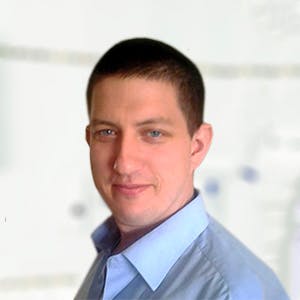 3320
Recommendations
Whilst there is some debate for a raw diet to treat various conditions, you have already tried grain free foods and other alternatives with no success. I am not familiar with Darwin's Pet Food but I wouldn't advise against it if you are looking for an alternative food to try. Some dogs are affected by acid reflux year round or it may be occasionally (may be due to infections, diet changes, certain treats, stress etc…). I would try to stick to a commercial dry kibble if possible but there is no harm in trying this. Regards Dr Callum Turner DVM www.darwinspet.com
Add a comment to Charlie's experience
Was this experience helpful?
Ziggy
miniature poodle
1 Year
0 found helpful
I have a miniature poodle (Ziggy) who has started to develop reflux when I take him to the dog park. I thought it was just because it was the summer and he was getting too hot and after I stopped taking him it went away, but as it's been cooling down I started taking him again and now the reflux is back. I was going on runs with him as I stopped going to the park and he was fine on those. I give him dry food with probiotics that he munches on in the evening and a wet food with a digestive supplement and goats milk in the afternoon (as well as digestive treats once a day). I just don't understand what it is about the dog park that brings this on and if you have any suggestions so that we can keep going? Thanks!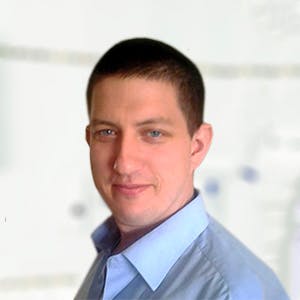 3320
Recommendations
I am unable to think of anything specific to a dog park which would bring on an episode like this unless the park makes him nervous, this is the only thing I can think of; otherwise there is some smell there that he is picking up on which is inducing this issue. I would just recommend avoiding the park since it is causing him some trouble; you could try famotidine at a dose of 0.25mg/lb half hour before leaving the house but that is all I can suggest at this point. Regards Dr Callum Turner DVM
Our 1 year old boarder terrier, is having similar issues, he's seems fine at home but when we take him out for walks he throws up white gluppy stuff, he does this a number of times every walk now. Had him at the vets, blood test show nothing!
He does this when he seems excited.
Add a comment to Ziggy's experience
Was this experience helpful?
Stitch
pit mix
6 Months
0 found helpful
Has Symptoms
Vomiting small amounts of bile
Our new puppy we just adopted seems to have the symptoms of acid reflux. He coughs/gags a lot for seemingly no reason, barfs up some bile after eating or getting to excited, and breaths heavily. He is a pit mix and very skinny so i worry about him being under weight for his breed. We just started him on honest kitchen dehydrated food, and that is already seeming to help the little fella. Any other advice or things we can do to help him?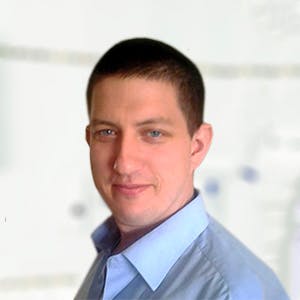 3320
Recommendations
A sensitive or bland diet would be best for Stitch whilst he gets comfortable in his new home, providing a bland diet will decrease any possible irritation to the stomach and with time you can start to wean him across to a regular diet. Some medications may help reduce acid in the stomach like famotidine or omeprazole but shouldn't be required if he is already improving with some diet changes. Regards Dr Callum Turner DVM
Add a comment to Stitch's experience
Was this experience helpful?
Layla
Weimaraner
2 Years
0 found helpful
My dog Layla normally has allergies and will sneeze occasionally. My vet told me to give her Benadryl, but it hasn't seemed bad enough the last week to give it to her. She has a sensitive stomach and we've had her on Nature's recipe, grain-free, easy to digest dog food. She's been burping after she eats and stomach gurgling for a few days. She threw up yesterday after drinking a lot of water really fast and also threw up little bits of apple she had as a snack (no seeds, core, or skin on the apple), but no bile just water and a few pieces of apple. As of last night she's been dry heaving on and off, has had bad breath and had been more lethargic than usual. She occasionally eats things that fall off the trees in the back yard. When checking her mouth her gums seem normal, nothing stuck in her teeth, and nothing in the back of her throat. So I️ was thinking maybe acid reflux?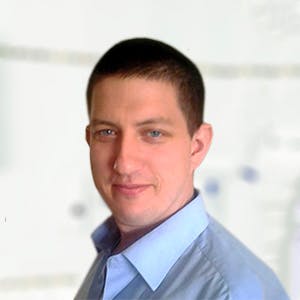 3320
Recommendations
Acid reflux is a possible cause for the symptoms, but also an intestinal obstruction will also cause vomiting and heaving; given Layla's appetite for consuming things which fall from the trees in your garden I would be concerned about an obstruction. I would try to feed her a bland diet of boiled chicken and rice (or sweet potato - if she has trouble with rice) and see if she can keep it down; if there is no improvement you should have your Veterinarian check her out. Regards Dr Callum Turner DVM
Add a comment to Layla's experience
Was this experience helpful?
IZZY
Lhasa Apso
12 Years
0 found helpful
Has Symptoms
diarrhea, licking, gulping, bad bre
diarrhea, licking, gulping, breath
Diarrhea, gulping, bad breath
Diarrhea, gulping, bad breath, lick
Diarrhea, gulping, bad breath,
My dog is 12 years old (lhasa/shih tzu) and over the past year has developed a pattern of diarrhea that will last about a week and occurs about every 3 wks. The diarrhea tends to occur mostly at night and she will gulp frequently and lick her lips. She is usually lethargic and has horrendous breath when she gulps and licks. As soon as I notice that she is having loose stool I begin a rice and pumpkin diet that will go on for about 5-7 days when the diarrhea subsides. I also start her on peptobismal 5 mls 1-2 times day. She has been on Vanectly P for the past 12 years for allergies and is somewhat controlled on 1/2 pill/day. I don't what these symptoms are due to or how I should be treating it.
Any suggestions/direction?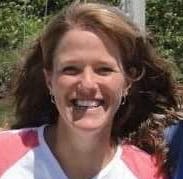 1611
Recommendations
Thank you for your email. Without examining her, I can't diagnose anything, but based on your email, it seems that she does respond to the rice and pumpkin diet for a period of time. It would be a good idea to have her examined by your veterinarian, and they will be able to check her for parasites, any other abnormalities, and find a long term diet that she may tolerate better. I hope that all goes well with her.
Add a comment to IZZY's experience
Was this experience helpful?
HUGO
Chihuahua
6 Years
0 found helpful
My pupper sometimes vomits a couple hours after he eats but more commonly if he has not eaten he seems like he is about to throw up but then stops and swallows, he then starts wheezing for a bit sometimes which I'm not sure if its because of this or his anxiety he has which is bad. I feed him wet food once a day and dry food once a day sometimes I wet the food with chicken or vegetable broth or water sometimes if he doesn't want to eat it but its very healthy and expensive food (blue dog food) I cant really afford to take him to vet and get an endoscopy he has always been a very healthy dog and almost no problems he is not over weight and I think he just has a sensitive stomach but I can tell he gets uncomfortable sometimes.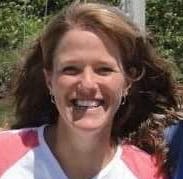 1611
Recommendations
Thank you for your question. Dogs do have acid reflux problems, but no as commonly as people. Without seeing Hugo, I can't diagnose or recommend anything to treat his signs, but he may benefit from a sensitive stomach dog food, which is available by prescription, or an other the counter version. It would be a good idea to discuss this with your veterinarian before switching foods, but it might be an option for Hugo. I hope that he does well!
Add a comment to HUGO's experience
Was this experience helpful?
Sophie
Shihpoo
12 Years
0 found helpful
My dog has been diagnosed with pancreatitis 3-times but I have her on a very bland diet of lean chicken and rice. I was wondering if she had acid reflux? She has a good appetite, drinks water and fairly regular bowel movements. But she does have bad breath and has been vomiting bile with food remnants about every other day in the last week. I noticed last night she was licking a lot (just her tongue going in and out). Could this be acid reflux?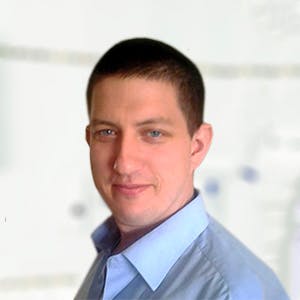 3320
Recommendations
Constant licking of the air is a common symptom of acid reflux, you should try to space out her meals so that her stomach is never is empty since vomiting bile is commonly associated with an empty stomach (among other symptoms); you should also make sure that Sophie is getting adequate nutrition and should discuss a supplement with your Veterinarian. Regards Dr Callum Turner DVM
Add a comment to Sophie's experience
Was this experience helpful?
Milo
Jack Russell Terrier
1 Year
0 found helpful
Milo swallowed and passed a nail last April and was perfectly healthy until a "virus" at the start of November. Since then he has had 3 courses of antibiotics as the vet is unsure as to whether he had a virus, worms etc. Initially he went off his food yet would cough and regurgitate small bits of food. He would eat grass and all his bowel movements were perfectly normal. He would also drink loads of water. As he was vomiting, he would be trying to go get his ball to play! He then went to the other extreme and was constantly hungry but still lost more and more weight (I should also mention, while being treated for suspected lung worm, he had a reaction to the Advocate treatment and had to have an antihistamine to counteract the symptoms).
His stomach upset tends to flare up every 5 days or so except now he is peeing loads, still regurgitating but is loving his food and has loads of energy. He is not drinking a lot of water anymore but his food contains electrolytes and he is not dehydrated. I put him on a plain chicken and rice diet but the symptoms persisted. He is now on Hills digestive sensitive tinned food, having small amounts at regular intervals throughout the day. He is absolutely loving it but every few days the vomiting will start again. My question is could his current symptoms just be acid reflux because his system is out of whack due to all the antibiotics he has had over a short space of time. I tried giving him probiotic yoghurt while on the antibiotics but it didnt seem to help. His urine was tested but everything came back clear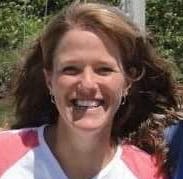 1611
Recommendations
Thank you for your email. I'm sorry that Milo is having all these problems. Without knowing what antibiotics he has been on, I'm not sure if any of his GI signs may be related to the antbiotics. Some medications do cause stomach upset, and are better given on a full stomach, but others have very little effect on the GI tract. Given his extensive medical history recently, it would be a good idea to ask your veterinarian if any of his signs might be related to the medications, as they know which medications he is on. I hope that he recovers soon.
Add a comment to Milo's experience
Was this experience helpful?
Rori
Labrador
5 Years
0 found helpful
Our 5 year old lab has started having burps that smell of sulfer. It's only been the last couple of months. It's not constant or every day but often enough that it's piqued our interest. Should we give her something like pepcid? We mentioned it to our vet last time we were there and he didn't seem concerned but I'm wondering if we can make her more comfortable.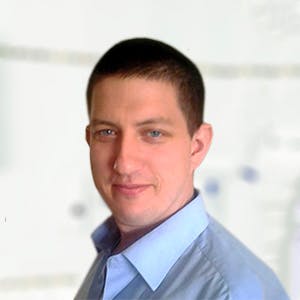 3320
Recommendations
Before using any product like Pepcid (famotidine), it would be useful to try feeding Rori small meals more often to see if that would help reducing the acid levels in the stomach especially a meal before sleeping; if that is unsuccessful you could try Pepcid at 0.25mg/lb twice per day but given the infrequent nature of the symptoms I wouldn't think it appropriate. Regards Dr Callum Turner DVM
Add a comment to Rori's experience
Was this experience helpful?
Lucy
West Highland White Terrier
2 Years
0 found helpful
My dog Lucy has been eating the same food for about 3 months, but she is starting to throw up in the mornings when she wakes up. It's normally white and foamy but occasionally it is yellow. It's only in the mornings before she eats. I've tried feeding her less, but she still tends to throw up. I feed her pedigree and it is the only brand she will eat.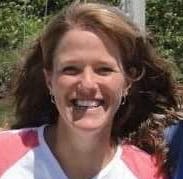 1611
Recommendations
Thank you for your email. If Lucy only eats in the mornings, it might help to feed her twice a daily, splitting her food into two portions so that her stomach isn't empty overnight. If that doesn't help, or she is continuing to vomit in the mornings, it would be a good idea to have her examined by a veterinarian, as some causes for this may be dietary indiscretion, parasites, or a partial foreign body. Your veterinarian will be able to examine her, determine what might be going on, and recommend any treatment necessary. I hope that all goes well for her!
Add a comment to Lucy's experience
Was this experience helpful?
Roo
Chihuahua/ Terrier
9 Years
0 found helpful
My 9 year old chihuahua/terrier mix has been coughing up white phlegm for most of the day. This isn't usual for her but has happened before many months ago. She is eating and drinking normally. Her behavior has not changed either. She has been barking and walking around like normal. What should I do?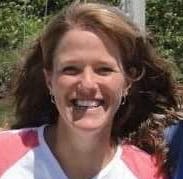 1611
Recommendations
Thank you for your email. WIthout examining Roo, I can't comment on what might be going on, but it would be a good idea to have her examined by your veterinarian. Possible causes might be kennel cough virus, lung or heart disease. An examination will help determine whether further testing is necessary, or if a treatment is possible. I hope that she is okay.
Add a comment to Roo's experience
Was this experience helpful?
Maddison
Pittbull
2 Years
0 found helpful
Dear Doc,

I have a now 2 year old Pitt. She has been so terrible since we got her. First- she was taken off of her mother at such an early age and put on solids that I feel this has caused some lasting complications. The "breeder" had her on cheap solids at 3 weeks old. I am worried that she was taken of the mother so young and not allowed to properly receive the immune system benefits given from the mothers feeding. We have struggled severely with Maddison's internal health now for two years. She has frequently vomited bile containing blood and or specs of red which come in forms of light red small specs, the size of a sesame seed and smaller. Not many often times but enough to be pink in color and make the bile a shade of faint pink. Normally we can change diet on speed and do boiled chicken and white rice mixture to alleviate the symptoms. It works most often when we are home to catch the vomit spell. I was initially worried by her eagerness to chew, eat and devour wood, sticks and such and thought she had cut her throat. I now realize after monitoring her outside activities that is not the case. It must be internal. She has always been on premium kibble and we always feed additional fruits and veggies mindful of what is healthy and what is harmful. She unjoys blueberries, watermelon, carrots, peppers, cucumbers, spinach on occasion and such. We are currently on a rotation of game style Taste of the Wild. She has salmon, Duck, veal, venison, bison and such. We lay of the refined chicken since I hear processed chicken dog food is problematic for dogs. Recently my dog was in the hospital for showing vomit with specs of blood that turned into full on diarrhea which ended with full on blood stool. Not even solid black, loose blood stool. Hence the ER trip.

My question, concern and complete ignorance to this situation makes me yearn for help and answers. What could possibly be the issue??? We have bouts of good and bad. The good, solid stool, regular feeding and drinking, active and happy. The bad, lethargic, not drinking and eating enough, low energy, sleeping a lot and signs of minor bleeding in vomit. I'm hoping we don't have an ulcer. The last ER visit cost me thousands and initially the one doc wanted 10's of thousands for surgery and tests which turned out to be a bad bacterial infection upon second opinion. Intervenious IV and fluids, 3 days in the ER and 5 more pill form antiobiotics and Maddy was back to normal, costing me a quarter of initial estimates.

My questions are such. What is going on? Do we have a ulcer issue, bacterial issue, lemon dog? Do I have a need to get this dog a 1 over and figure this out? Bad diet? Reflux and ulcer? I am lost. 2 years and I am out over $5,000 but would triple that for my baby to live a long, strong and healthy life. She is the most loving thing I have ever met in my entire life.

She does show signs. She will drool when not well. Typical I am sure. Salivates and swallows a lot actually. That is what tips me off to an episode of vomiting. Her ears point straight back as well. She gets grumpy, attitudinal and whiny. Again, all expected. But I know dogs have pain threasholds extremely higher than ours. What else can I look for? I always examine stool and pay very close attention to my baby.

Thanks I'm advance.

Jay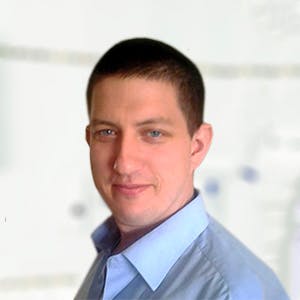 3320
Recommendations
There are various issues which may be affecting Maddison which may vary from infections, parasites, stress, poisoning or an internal issue; given the chronic nature of this problem I would suggest you visit an Internal Medicine Specialist as they will be more familiar with unusual cases and may be able to narrow in on a specific cause quicker. The link below is to a website which will allow you to search for an Internal Medicine Specialist by zip code to find someone near to you. Regards Dr Callum Turner DVM http://find.vetspecialists.com/
Add a comment to Maddison's experience
Was this experience helpful?
Herbie
Toy or Miniature Poodle
9 Years
0 found helpful
Has Symptoms
Throwing up due to kidney disease
My 9 year old toy poodle has kidney disease and has been on KD food for about 8 months. He's always licked the air, bed, carpet, couch, etc but I never knew why. The vet said he might have acid reflux and told me to give Herbie half a Pepcid AC daily. Well now he's gagging and swallowing a lot more than normal. He's already had his pill for the day and I'm not sure what I can do to help him. No vets are open since it's the weekend.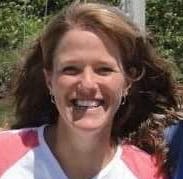 1611
Recommendations
Thank you for your email. Nausea is common with dogs that are suffering from kidney disease, and that may be what he is showing signs of. There are some good prescription anti-nausea medications if that is what is going on with him. If he is eating normally and not vomiting or having diarrhea, you should be okay waiting until Monday when your veterinarian opens, and they may want to repeat some lab work, depending on when his last test was. If he is not eating, is vomiting or seems lethargic, he should be seen at your closest 24 hour clinic - your regular veterinarian should have a number on their answering machine directing you to after hours care if you need it.
Add a comment to Herbie's experience
Was this experience helpful?
Jody
Mix
8 Years
0 found helpful
I am pretty confident our dog has acid reflux as pepcid AC seems to help her. However, I would like to try the boiled chicken/rice combo. How much do you feed for her weight per day? She's about 55 pounds.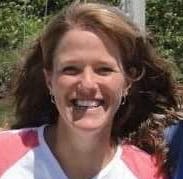 1611
Recommendations
Thank you for your email. Without examining Jody or knowing more about her health status or body condition, I have a hard time judging how much she should eat per day. Boiled chicken and rice is not an ideal long term diet, typically, as it is missing some essential nutrients that she might need. It would be best to have her seen by your veterinarian to determine if that is the right course of treatment, and they can assess her weight and body condition and give you a guideline for amounts to feed if that is the appropriate diet for her. I hope that she does well.
Add a comment to Jody's experience
Was this experience helpful?
Dewey
Miniature long haired dachshund
1 Year
0 found helpful
Has Symptoms
Burpin growling stomach vomiting
Burping,growling stomach,vomiting
I have a mini dachshund and she is one year old. For the past couple of months, she has been burping and licking her lips every time she eats and drinks. So I have been giving her yogurt and can dog food hoping to help but it has not. I was looking to breed her in a couple months and was wondering if this can affect her puppies? Also, is there like a type of medicine I can give her to stop her burping?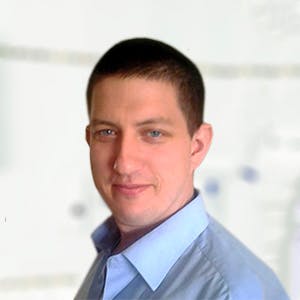 3320
Recommendations
If Dewey is having issues with acid reflux, it is important to try a basic dry dog food diet and feed small portions around four times per day so that the stomach is always working on something; over the counter products like famotidine (Pepcid AC) at 0.25mg/lb twice per day can help reduce acid levels but is not a long term solution. You should discuss with your Veterinarian about Dewey's condition and your plan to breed with her to try to get the issue under control since a lactating mother needs dietary changes etc… and you don't want to be dealing with acid reflux or another issues at the same time. Regards Dr Callum Turner DVM
Add a comment to Dewey's experience
Was this experience helpful?
Meecho
Pug Mix
5 Years
0 found helpful
For the last couple of months every time my dog eats she has sour burps afterwards. I switched dog food and it stopped for about 2 months but now she's starting to do it again. She eats grass every time she's outside but hardly ever throws up maybe once every couple months if that. And she breathes hard at night sometimes. Is this acid reflux?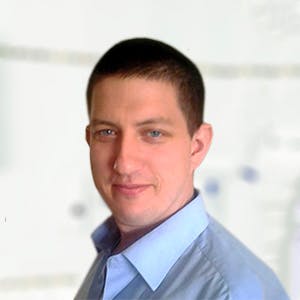 3320
Recommendations
It certainly sounds like Meecho has acid reflux given the sour breath eructation (burp), a good way to start manage this is to feed smaller portions of food more often so that the stomach isn't empty for long; if Meecho is still having episodes you can try giving famotidine at 0.25mg/lb twice per day but you should also discuss other issues with your Veterinarian. Regards Dr Callum Turner DVM
Add a comment to Meecho's experience
Was this experience helpful?
Auggie
Yorkie mix
7 Years
2 found helpful
My yorkie-poo is 7 years and has never been a big eater. I pushed the healthiest dry kibble for years because I believed it was the best thing for her. I ended up mixing it with peanut butter for a long time, she would lick it off and eat the pieces once hungry enough. She often vomited bile and mucus but I believed it was because her stomach was so often empty. I began feeding her whole foods a number of months ago. Her appetite has picked up considerably, she now licks blankets and burps a lot. It seems like she's always swallowing. It seems to me that she has a reflux issue, but she doesn't tolerate medication in general well at all. I'm nervous to try an acid reducer, but I feed her bland chicken, broccoli, sweet potato...etc and she still has an issue. How frequent should smaller meals be and if she's about 5lbs would 1mg of Pepcid or omeprazole be sufficient if she's sensitive?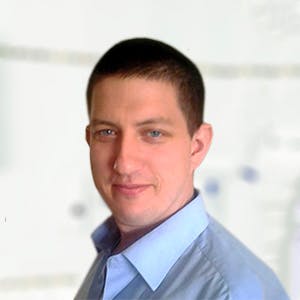 3320
Recommendations
The vomiting of mucus and bile would have been due to an empty stomach and the bile refluxing up into the stomach. Dietary changes are best in these situations but may require further reduction to just boiled chicken and rice (no broccoli or sweet potato) for a week before reintroducing other items. The use of Pepcid maybe beneficial and I understand your concerns about the use of medicines; dosing at 0.25-0.5mg/lb is a standard dosage in dogs, so 1mg would be the minimum dose for a 4lb dog so it would be fine. You may also speak with your Veterinarian about duck and rice sensitive diets by some commercial suppliers which will be balanced for better nutritional health. Regards Dr Callum Turner DVM
Add a comment to Auggie 's experience
Was this experience helpful?
Wilma
Boston Terrier
2 Years
1 found helpful
Has Symptoms
Vomiting after food or treat
Vomiting little amounts projectile
My dog over the past few months has started to puke very randomly and suddenly. It is projectile and little amounts. It smells very bad and so does her breath. This occurs a lot after a treat. She will gag and wheeze for as long as a half hour afterwards. She is not overweight and still fairly young. Please let me know what to do next for her.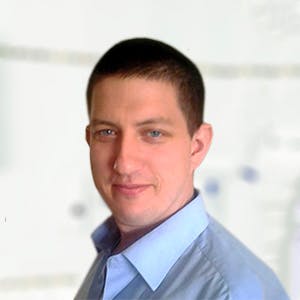 3320
Recommendations
It is possible that Wilma is having some upset from her treat, try to not give her a treat so often or to try a different treat; many owners give their pets numerous treats throughout the day where treats should be just that, a treat and not regular. Some treats may irritate Wilma's stomach causing her to vomit and have bad breath; if the vomiting occurs when she isn't receiving treats, she may require a change of diet or to move to a more simple diet for sensitive stomachs. Also, try feeding her more often in smaller amounts so that her stomach isn't empty; if problems still persist, visit your Veterinarian. Regards Dr Callum Turner DVM
I have a Great Dane. He is almost two years and weighs 145 lbs. we feed a raw diet and follow the prey model. He has had a lot of gulping and gagging recently, as soon as he wakes up after a nap or in the morning. He plays, eats, drinks like normal but he does this gulping thing that worries me. He acts like he's going to puke but doesn't. Every once in awhile he pukes up a yellowish bile and it's not a lot. He has never really picked up his food. His poop looks great since we farted feeding raw and his coat is beautiful. This is one thing I'm just worried about? Can acid reflux show up later in life for dogs ? What can cause it and what can relieve it?
Add a comment to Wilma's experience
Was this experience helpful?
Penny
Chihuahua
5 Years
1 found helpful
My dog has been having an issue with acid reflux and vomiting. My vet changed her food to hydrolyzed protein and after she had been eating just the new food for a week after slowly switching from the old for over a week, she got so constipated that when you touched her she'd cry. I was able to help her with the constipation with pureed pumpkin and some olive oil. Her vet said to stay on the food and add fiber to it which she doesn't like. I feel like there is a better option for food and I would like to fix her reflux naturally instead of medicating her. If proton pump inhibitors are bad for people and should be limited to two weeks, why would a vet put a dog on it indefinitely? I previously had her on Natural balance L.I.D chicken then switched her to fish which seemed to serve her better but she was still having some issues to the vet changed her to hydrolyzed protein. Any advice would be greatly appreciated. Thanks so much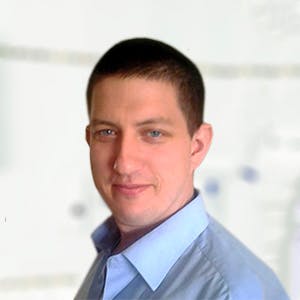 3320
Recommendations
There are different companies offering hydrolysed protein diets for dogs, it may be a case of changing brands (I know it can be a pain) to find a diet which works for Penny. Feeding more simple foods may help, try diets based on poultry and rice which are easier to digest. In cases like these, it can be a trial and error experiment to find the right food for Penny. Regards Dr Callum Turner DVM
My dog Sadie has had what the vet believes is IBD. She has been on a hydrolized soft diet, and probiotic for months and doing much better. No more gurgling in her tummy, vomiting or anorexia. But she coughs all the time (like a cat with a fur ball but with nothing coming up) and regurgitates in her mouth/burbs a lot. My concern is the prolonged acid and her esophagus. Couldn't it be damaged? What else can we do?
Add a comment to Penny's experience
Was this experience helpful?
Bella
German Shepherd
4 Years
1 found helpful
I think my dog has acid reflux. she as very loud gurgling in her stomach. she also frequently burps and farts. she will occasionally vomit, but it is not a daily thing. Last night she burped, and produced some regurgitation. we switched her food from purina one to taste of the wild, and her symptoms have drmatically decreased from what they were. my regular vet keeps reccommeding royal canin GI or hills GI prescription food for her, but it is really expensive. we have also raised her food bowl up so she doiesnt have to lean down to eat.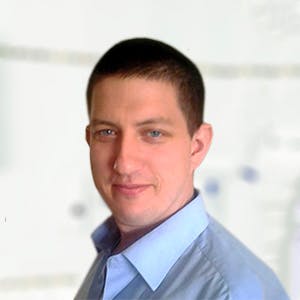 3320
Recommendations
Specific sensitive diets are recommended since they usually don't cause irritation to the stomach due to their simple ingredients; switching to another similar brand apart from Hills or Royal Canin may help, but these brands vary with location so I couldn't recommend anything here. If Bella continues to have symptoms, you may try giving her Pepcid (famotidine) at a dose of 0.25mg/lb (0.5mg/kg) an hour before food; also try feeding Bella smaller but more regular meals to see if that helps. Regards Dr Callum Turner DVM
Add a comment to Bella's experience
Was this experience helpful?
Kona
Puggle
8 Years
1 found helpful
My 8 yr old puggle has really bad breath. I've had him checked out by his vet and the bad breath is not being caused by his teeth. The vet said Kona may have a form of acid reflux and it's possible his cardiac sphincter is not closing properly, causing his stomach acid odor to vent out thru his mouth. The vet didn't prescribe anything but said I could sprinkle parsley and mint on his food. Although this helps a little bit his breath is still very offensive. What else can I do to solve this problem?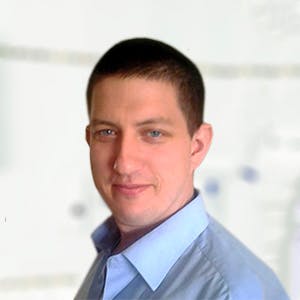 3320
Recommendations
If Kona has acid reflux, you could try giving famotidine at a dose of 1mg/lb which should help with the acid problem; administered before food. Feeding smaller, more regular meals so that the stomach isn't empty may help too. Dietary management and feeding bland meals like chicken and rice or other low fat and low protein meals can help too. Regards Dr Callum Turner DVM
Dr Turner, why did you advise 1mg/lb famotidine for Kona when in many other cases you recommended .25mg/lb. I was considering trying this medication for my dog but now I'm concerned about which dose is the accurate one.
Add a comment to Kona 's experience
Was this experience helpful?
Griffy
Pug
7-8
1 found helpful
My dog was eating and I herd a crashing noise and he had fallen over he struggled to get up. At first he wasn't interested in his food but he seems to be ok now should I be worried or take him to the vet?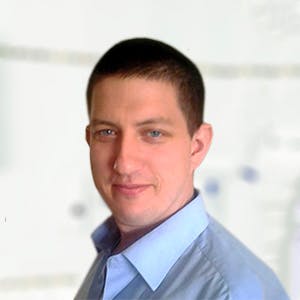 3320
Recommendations
It would be best to take Griffy to your Veterinarian for a physical examination to see if there is something they can pick up which may give an indication to the episode that Griffy suffered. There are many possible causes including neurological disorders, spinal disorders, poisoning or idiopathic, Regards Dr Callum Turner DVM
Add a comment to Griffy's experience
Was this experience helpful?
Dragon
Poodle mix
2 Years
0 found helpful
Has Symptoms
occasional vomiting runny stool
Hello, I have a 2 year old, 11lbs. poodle mix. It seems like at least once a month he vomits yellow stomach acid 2-4 times and always between 3-4am. He also has runny stool. This lasts for about a week, then bowl movements return to normal. Through the changes he NEVER looses his activity level (very hyper), thirst and hunger. I have taken him to the vet and done blood work and everything shows normal. I am growing concern there is a bigger issue but hoping it might be something minor like IBS.

He eats about a 3/4 cup if not less of blue buffalo dry food mixed with plain grilled chicken, three times daily. When he has this symptoms I add rice. PLEASE HELP!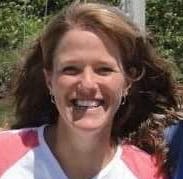 1611
Recommendations
Without knowing more about Dragon, I have a hard time commenting on what might be causing this problem, but some dogs do have very sensitive stomachs, and he may benefit from a 'sensitive stomach' dog food. There are many available at pet stores. If you do transition his food, do it gradually over about 3-4 days so he doesn't have a problem. If his vomiting persists, it would be best to follow up with your veterinarian, as he may have a parasite or other condition that needs treatment. I hope that all goes well for him.
Add a comment to Dragon's experience
Was this experience helpful?
Fergie
English Bulldog
2 Years
0 found helpful
My British bulldog has recently been diagnosed with acid reflux, he isn't loosing weight, he's still eating and drinking normal and going to the toilet fine and is still as active! Today is the first day in 4 days he has been sick.. he is currently taking omeprazole 20mg. Does anyone have any suggestions for food or things I can do to ease it for him? At the moment I feed him dried biscuits soaked in water and drained off (as he also chokes when eating). Thanks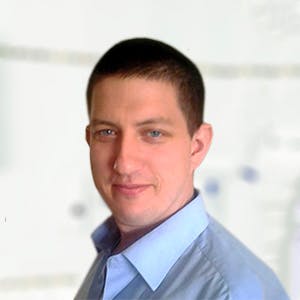 3320
Recommendations
You should try feeding Fergie a restricted ingredients or bland diet and continue to give the omeprazole. A specific prescription diet can help immensely and should be fed in small regular portions throughout the day. You should try different diets (quality brands not supermarket generic brands) to see what Fergie tolerates best. Regards Dr Callum Turner DVM
Add a comment to Fergie's experience
Was this experience helpful?
Cooper
Cockapoo
12 Years
1 found helpful
Hello - our cockapoo Cooper is a licker. He has recently begin to lick stuff like blankets, comforters and cloth furniture. He licked 3 holes in the comforter we had! He doesn't chew but licks so much that it's almost soaked. Now I caught him licking the carpet downstairs. Any idea what this would be? My sister says it may be acid reflux but he doesn't gag or throw up. He does have some bad breath but always had since we got him when he was 6.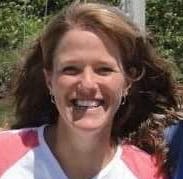 1611
Recommendations
Thank you for your email. This licking behavior may be a sign of mouth pain or dental disease, or GI upset. It would be best to have him seen by a veterinarian, as they can look in his mouth, examine him, and determine why he might be doing this. I hope that all goes well for Cooper.
Hi Cockapoo mum, see vet & ask about having Endoscope + Biopsies done, the Biopsies will give your vet some answers to what's wrong with Cooper, when I rescued my 4yr old Staffy he kept licking & licking his paws, blanets & bedding, the vet said when dogs lick heapscan be pain related licking sets of their endorphines, I did notice after licking he'd burp & feel better then stop his licking, we ended up doing an Endoscope & 2 biospsies & he had the Helicobacter-Pylori infection & IBD, he was put on the triple therapy meds Metronidazole, Amoxicillin & Losec for 3 weeks but he symptoms returned after stopping his 3 week course of medications then he was put on Losec an ant acid blocker permently & I found a grain free limited ingredient dry kibble that agreed with him & started feeding 5 smaller meals a day & 2 of his meals were cooked meals he is now doing heaps better as long as he doesnt eat foodds that dont agree with him, a low fat & low in fiber diet.
Add a comment to Cooper's experience
Was this experience helpful?
Brutis
Saint Bernard
11 Years
1 found helpful
What advise can you give for a dog that's getting close to his final days with unchecked acid reflux. His bark is barely a bark, it's very raspy and often sounds, well very girly. His breathing is very labored and raspy with any exertion. Of course he's got the regular issues of an older large breed dog, hip and joint issues which cause him obvious discomfort when moving around, catarax in both eyes but seems to be able to see ok, can still spot that squirl running up a tree across the street. I keep a bowl of ice chunks for him and he definiltly enjoys that. I don't have money so I can only do home remedies. I've had him since the day he was born and trying to prepare for the inevitable. Any advise you can give a poor person would help and I know there are others out there that could use same advise that are in the same financial situation as myself.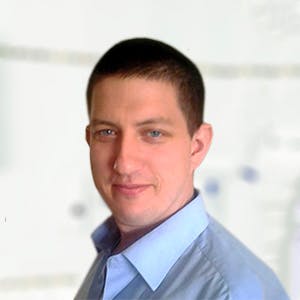 3320
Recommendations
If there are the usual signs of acid reflux (lick smacking, vomiting, mouth odour etc…), Pepcid (famotidine) at a dose of 0.25mg/lb twice daily. Also, changing his food to a more easily digestible boiled chicken and rice may help as well. For his joints and breathing, movement restriction will reduce stress on his musculoskeletal system and cardiopulmonary system. I know it is stressful seeing a loved one age and not be able to reverse the inevitable; but good nursing care and love goes a long way with an old friend. Regards Dr Callum Turner DVM
Add a comment to Brutis's experience
Was this experience helpful?
Poh
Pomeranian
9 Months
0 found helpful
Has Symptoms
vomitting foam, loss of apitite,
My Dog is 9 months old Culture Pomeranian. He is vomitting white and yellow foam in the morning since the past 3 days. I am not able to take him to the vet yet and trying to give light food like boiled rice. He has been having ticks lately and small red areas around the tick bites. could this be related ? please suggest cure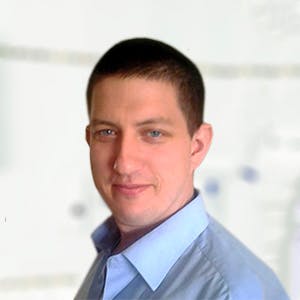 3320
Recommendations
If you're seeing a characteristic bullseye tick bite you should visit your Veterinarian regardless to check Poh for tick borne diseases; the vomiting of white and yellow foam may be related, however I cannot legally prescribe any antibiotics or other prescription medications without examining Poh first and you should visit your Veterinarian for a check. Regards Dr Callum Turner DVM
Add a comment to Poh's experience
Was this experience helpful?
Charlie Bear
Shorkie Tzu
3 Years
0 found helpful
Charlie has been throwing up yellow bile since she was a few months old, between 5-6 in the morning she would need to get up and either just throw up or go eat grass to make herself do it. Then she started verping (throw up burp) I can smell it on her breath. Unless I keep something in her stomach she will do this. I have has to switch her food many times due to allergies, then kidney stones. Now we are dealing with the acid stuff finally. I have her on a really good food for the kidney stones and I had blood work and x-rays done so far with a clean bill of health yet she still wakes in the middle of the night in pain. I am just afraid the acid has done more harm than I know. I have an apt for a consult to get an endoscopy done. Hoping that will show something, but the challenge is the allergies, kidney stones with the GERD, no one makes a combo food for all that. :(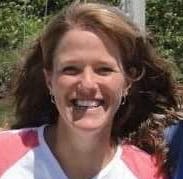 1611
Recommendations
It seems that a consult for an endoscopy is a good idea for Charlie, given her combination of signs and issues. Until you have the results from the endoscopy, you are doing all that you can. One would hope that the endoscopy will give some answers as to what the underlying problem is for her.
Add a comment to Charlie Bear's experience
Was this experience helpful?
Leo
Jack Russell Terrier
9 Years
I have to admit my little Leo is overweight and I tend to over feed him with treats. But a few weeks ago I noticed that Leo burps a lot after eating and has coughed up small amounts of vomit on occasion. I got worried and took him to the vet. They did an endoscopy on leo and told me he had acid reflux. I didn't even know dogs could get acid reflux. The doctor told me I have to give him small meals several times a day. He also said I either need to boil chicken and rice and other people food for him. This means my grocery bill will be increasing a lot. I can't afford to serve leo expensive meals when I'm trying to feed my family too. So the doctor recommended I at least add water to the dry kibble food to help lessen the acid reflux.
Chihuahua
5 Years
Chika and my hubby are really close. They often sit on the couch watch tv and I have even caught him feeding her spicy chicken wings during a football game. I'm almost jealous about the amount of time they spend together. For a while now I noticed that Chika has bad breath. So I took her to the groomer and got her teeth brushed. I also stopped by the store and got her doggy toothpaste and a toothbrush so I can do this at home too. But her bad breath doesn't go away. The other day I noticed Chika whines when she eats and she burps a lot. She's actually been burping quite a lot, but I just made a joke that she's just like my husband. I decided to take her to the vet and it turns out she has acid reflux. No doubt from the spicy chicken wings my husband gives her. But the vet also told me Chika is overweight and the fat mass is actually constricting space in her esophagus and forcing acid up, which causes the burping and discomfort while she eats. He put her on a diet and I have to make sure she exercises every day so she can lose weight. She's expected to recover and be ok.
Poodle
4 Months
My Pookie is a four-month-old poodle and constantly had trouble with eating. She would eat a little bit and stop for a while, acting as if she was in pain. Then she would start eating again for a while and do the same thing. Sometimes she would even spit up a bit before she started to eat again. I thought it was because she is so small, but then she was throwing up her food right after she eats some and acting like it hurt to swallow. I tried giving her smaller food (crushing it up for her) and that helped a little but she still ended up spitting it up. I took Pookie to the veterinarian and she wanted to do some expensive tests. I told her I couldn't afford all that so she had me try giving her some different kinds of canned food feeding her small amounts four times a day, and adding a bit of probiotic powder in her food. She is doing so much better, it is amazing! So thankful for our vet for being understanding about the money situation! Pookie is happy and healthy three months later.