Acid Reflux in Dogs
Written By hannah hollinger
Published: 09/30/2015
Updated: 06/03/2021
Veterinary reviewed by Michele K.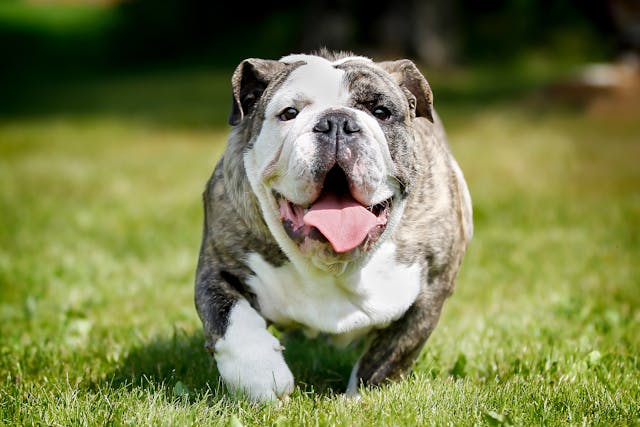 What is Acid Reflux?
Acid reflux is an uncomfortable and potentially dangerous condition caused by the contents of the stomach repeatedly entering the esophagus and returning to the stomach. This can cause erosion of the tissues in the esophagus in addition to increasing risk of esophageal ulcers. It can be difficult to observe this condition in dogs, as it is an internal sensation not easily visualized by behavior. Clues to determining if your pet might have gastric reflux involve peripheral symptoms, like persistent bad breath, burping or burbling after meals, and occasional weak vomiting.
If your pet exhibits these symptoms, schedule a veterinarian visit as soon as possible. While acid reflux on its own may not be serious, the intrusion of acid can irritate the esophagus, leading to narrowing, thinning or even necrosis. Additionally, passive regurgitation can cause vomit to enter the lungs, where it can cause severe damage.
Acid reflux is the entry of acid and digestive enzymes from the stomach into the esophagus. This may be caused by abnormal weakness in the lower esophageal sphincter, improper emptying of the stomach, and obesity. Certain medication such as prednisone can also can also increase susceptibility to acid reflux.
Acid Reflux Average Cost
From 42 quotes ranging from $300 - $2,500
Get a free pet insurance quote in less than 60 seconds!
Easily compare quotes from the most trusted pet insurance companies in the United States.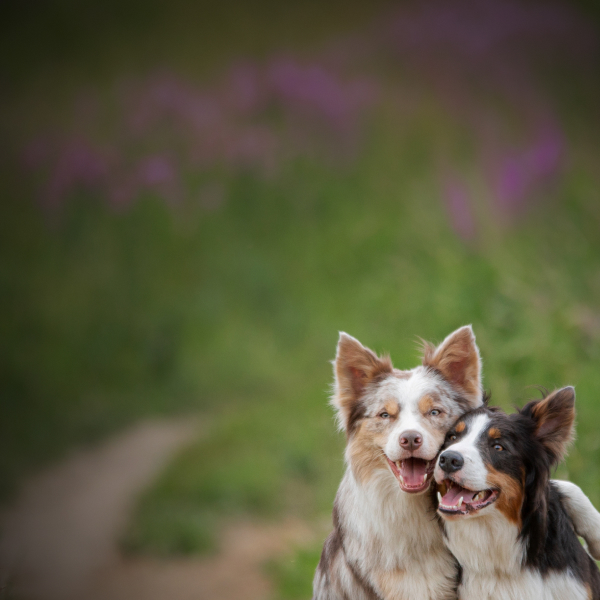 Symptoms of Acid Reflux in Dogs
Gurgling or burping sounds after eating
Persistent bad breath
Weak vomiting or coughing accompanied by small amounts of vomit.
Whining while eating
Eating a bit, demonstrating discomfort, then resuming eating.
Wheezing
Excessive salivation
Causes of Acid Reflux in Dogs
Excessive production of acid in the stomach
Hiatal hernia
Eating inappropriate food (i.e. spicy human food)
Obesity
High blood calcium
Diagnosis of Acid Reflux in Dogs
If you notice your pet struggling to eat meals, exhibiting pain or discomfort during and after eating, having persistent bad breath or gurgling, see the veterinarian right away. If left untreated, acid reflux can cause many additional complaints.
A veterinarian may want to listen to your dog's chest after a feeding to identify whether acid reflux might be occurring. If acid reflux is suspected, an endoscopy may be done. Endoscopy involves sedating the dog and viewing the esophagus with a camera on a long, flexible scope. This allows any ulcers, inflammation or tumors to be visualized and identified. A hiatal hernia is often the culprit in cases of acid reflux in dogs, and is a structural defect characterized by the top of stomach protruding through the diaphragm where the esophagus alone is meant to go. This can weaken the ability of the esophagus to close and allow acid to invade the esophagus.
Obesity can also be a major culprit- the increased fat masses can constrict the gastroesophogeal space and force acid up the esophagus. High blood calcium, detectable with a small blood sample, may also be contributing to excessive production of stomach acid.
Treatment of Acid Reflux in Dogs
The most widely employed treatment is to feed your pet several small meals throughout the day of easily-digestible food like plain boiled chicken, rice, and blanched broccoli. Kibble can induce acid reflux if given dry, so making a "cereal" out of kibble by adding a cup of water can help, but if the condition persists, switching to more hydrated food like chicken and broccoli is often helpful.
In rare cases surgical intervention may be required to correct serious hernias or ulcers. This will depend on the nature of the underlying condition and the severity of the presentation. It may be possible to perform the surgery endoscopically, which is minimally invasive and usually holds a swift recovery. Any anomalous growths should be biopsied and tested for cancer.
Worried about the cost of treating your pet's symptoms?
Pet Insurance covers the cost of many common pet health conditions. Prepare for the unexpected by getting a quote from top pet insurance providers.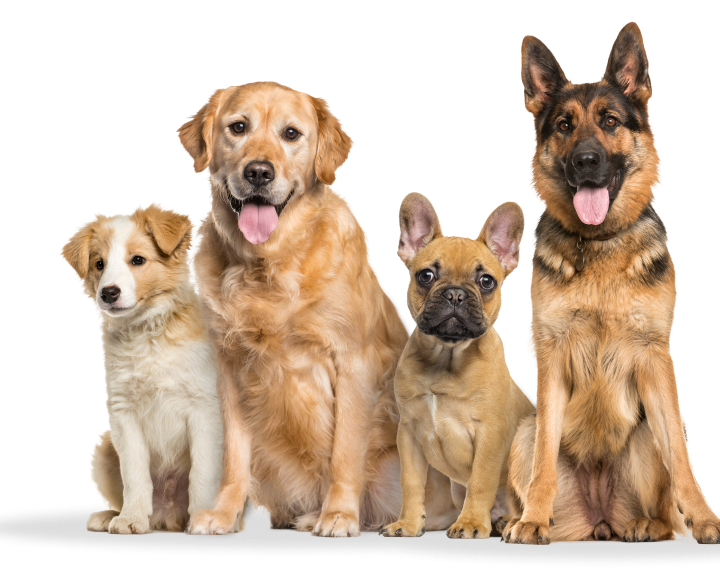 Recovery of Acid Reflux in Dogs
Feeding your pet less food more frequently, managing weight in the case of obesity, and varying your pet's diet with healthy alternatives is often curative. In the case of an ulcer or tumor, outlooks will vary based on the specific condition and treatment regimen. In general, acid reflux is a manageable, if occasionally uncomfortable condition. Your veterinarian may prescribe medication to supplement these efforts.
Cost of Acid Reflux in Dogs
Treating acid reflux can be as simple as changing your dog's food, or as major as surgery. Most veterinarians will recommend changing your dog's diet to boiled chicken, rice, and/or blanched broccoli in order to sufficiently reduce the acid reflux. These meals should be given in small amounts throughout the day. The cost of these items will vary depending on your local grocery store prices.  If your veterinarian allows you to continue feeding normal kibble, adding water to make a "cereal" would make things easier. In this case there is no additional cost to the normal price of the kibble you already buy. There are cases where surgery is necessary. In these cases, the veterinarian can usually fix the problem endoscopically to check for hernias or ulcers. This surgery can cost $2,200 to $3,300. If there are any abnormal growths found then the veterinarian will biopsy them and test them for cancer. This can cost between $160 and $250. If cancer is found, the veterinarian will need to proceed with the appropriate cancer treatment which will vary in cost.
Acid Reflux Average Cost
From 42 quotes ranging from $300 - $2,500
Top
Acid Reflux Questions and Advice from Veterinary Professionals
Rottweiler
5 years old
0 found this helpful
0 found this helpful
My pet has the following symptoms:
I give my dog Pepcid for acid reflux. Should I switch her over to a PPI or anH2 blocker? She has normal activity & weight and she never gets table scraps. She on a prescription diet of HIlls Multi-benefit and Purina EN. She had 4 colitis episodes when I got her 3 years ago so she was put on this diet.She has not had a colitis episode in 18 months.
Answered by Dr. Michele K. DVM
Thank you for your question. I apologize for the delay in my reply, this venue is not set up for urgent emails. Without knowing more about her, I cannot comment on which medication would be best for her. You may need to try different medications and see which ones work best for her. That would be something to work with your veterinarian on, as they are more familiar with her situation.
Oct. 19, 2020
Was this question and answer helpful?
Red heeler/chihuahua mix
Some months
2 found this helpful
2 found this helpful
My pet has the following symptoms:
My dog doesn't look like himself. He's weak and he looks like he's going to throw up, but its just air that comes out.
Answered by Dr. Sara O. DVM
Hello so sorry to hear about your dog. If your dog is a puppy we worry about parvovirus and he needs to see a vet soon. You can try a bland diet of boiled chicken and rice but from the way that you are describing your dog's condition, I am really worried that something more serious is going on and he needs to see a vet right away.
Sept. 25, 2020
Was this question and answer helpful?
Acid Reflux Average Cost
From 42 quotes ranging from $300 - $2,500
Get a free pet insurance quote in less than 60 seconds!
Easily compare quotes from the most trusted pet insurance companies in the United States.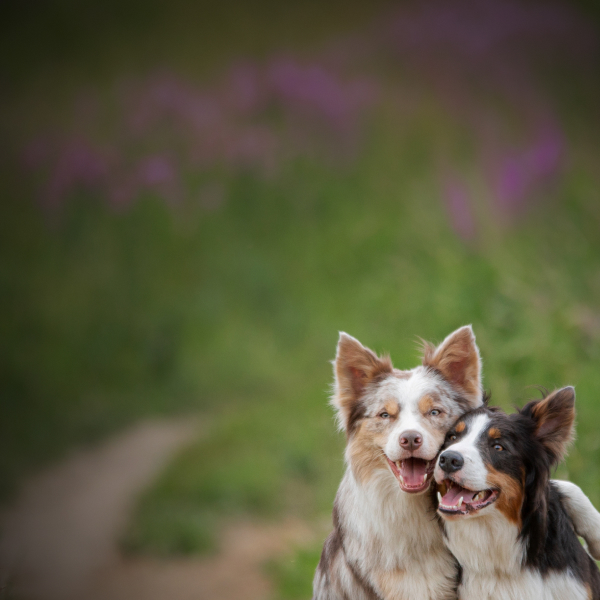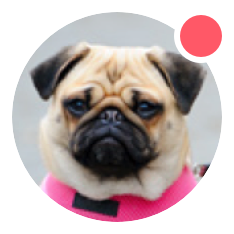 Need pet insurance?