Prednisone
Written By hannah hollinger
Published: 08/07/2020
Updated: 08/30/2021
Prednisone is classified as a corticosteroid and helps manage many illnesses and diseases in dogs. It can be used as a treatment for cancer, as an anti-inflammatory, and as therapy for Addison's disease. Some of the other cases where prednisone may be used are:
Some central nervous system disorders

Hives and itching due to allergic reaction

Inflammatory orthopedic diseases

Inflammatory bowel disease

Immune disorders like lupus

Spinal cord trauma

Shock
Prednisone is often prescribed as prednisolone. They are different drugs, but prednisone converts to prednisolone in the liver. Dogs with liver problems will be prescribed prednisolone. This avoids the need for conversion.
Prednisone is sold under the brand names Deltasone, Pediapred, Rayos, and Prednis-Tab.
Dosage
Prednisone for dogs is given proportionally to a dog's weight. Prednisone is typically compounded by a specialty pharmacy as it is not FDA approved in animals. However, its use in veterinary care is standard and not new practice, meaning vets have been using this drug successfully for years.
This highly effective drug is typically prescribed as 2.5 mg per 10 lbs. Your vet will prescribe the daily dose, including how many times a day to administer the medication. Different illnesses and conditions will require varying doses. The average total daily doses are listed below. The medication is given by mouth and may be in liquid or tablet form.:
5 to 20 lb body weight - 1.25 to 5 mg

20 to 40 lb body weight - 5 to 10 mg

40 to 80 lb body weight - 10 to 20 mg

80 to 160 lb body weight - 20 to 40 mg
Dosage instructions
Prednisone for dogs is to be administered with food. Your veterinarian will advise the time of day to give the pill, but for dogs, it is often in the morning. This medication cannot be stopped abruptly, or serious complications such as metabolic crisis may arise. Your vet will give you a tapering schedule. 
Efficacy
The effects of prednisone are rapid. Improvement in your dog's condition should be seen within 1 to 2 hours. 
This medication is highly effective, and that is why it is used in so many canine health conditions. It is versatile and quick-acting, bringing resolution and relief. 
A controlled study remarked on the promising improvement of pancreatitis, for example. Changes in c-reactive protein levels related to pancreatitis, improvement in symptoms, length of hospital stay, and recurrence and mortality rate were recorded.
Side effects
There are several side effects that may occur with prednisone. The short-term use of this drug is typically well-received. Because this medication affects all systems of the body, long-term use may cause side effects, including the following.
Increased thirst

Increased urination

Increased appetite

Gastrointestinal issues

Weight gain

Poor haircoat

Vomiting (maybe with blood)

Diarrhea

Black or bloody stools

GI ulceration

Fluid build-up

Diabetes 

Increase in liver enzymes

Muscle wasting

Behavioral changes like aggression
 Cushing's disease is sometimes seen as a development in dogs on prednisone long-term. Dogs with a suppressed immune system may become susceptible to bacterial or viral infections. Bladder infection is sometimes seen at a higher incidence in dogs on prednisone. If your dog develops a fever, or any of the above symptoms become concerning, contact your vet.
To note, this medication is short-acting and should stop working in 24 hours. Dogs with kidney or liver disease may see the effects longer.
Considerations
When a drug is prescribed, be proactive in asking questions to fully understand the use and possible contraindications.
Drug interactions
When discussing possible medication for your pet with the veterinarian, always let them know of supplements, vitamins, or herbal therapies you are giving your dog. Prednisone for dogs may interact with the following drugs: 
Antifungal medications (such as Amphotericin B)

Diuretics (such as furosemide)

Immunosuppressants (cyclosporine) 

Insulin requirements may need adjusting

Estrogen may increase the effect of the prednisone

Pain relief (salicylate)

Medications in the NSAID class (aspirin, carprofen)

Seizure medication (phenytoin)

Anxiety medication (phenobarbital)

Antibiotics (rifampin)

The immune response to vaccination may be reduced
Allergic reactions and sensitivity
Dogs who are presently on NSAIDs may be at increased risk for gastrointestinal ulcers when on prednisone. Dogs with liver disease will be given prednisolone so that the liver does not have to break down the prednisone. 
It is important to note that prednisone for dogs must be tapered and never abruptly stopped. Doing so may cause Cushing's disease and Addison's disease, both potentially fatal. Inappropriate use of prednisone may cause these diseases also. Follow the veterinarian's instructions for the administration of this drug carefully. 
Frequently asked questions
Should I give prednisone with food?
Yes, prednisone for dogs is given orally in liquid or tablet form and should be administered with food. With canines, this drug is often given in the morning. However, follow the directions your veterinarian has given.
What if I miss giving my dog a dose?
Give the missed dose when you realize the omission. If it is near the time for the next dose, skip the missed one and give the prednisone when it is next scheduled. Do not double-up on doses.
Are there risk factors with prednisone?
Dogs with systemic fungal infections should not be given prednisone. It must be used with caution in dogs with heart disease, diabetes, cataracts, vascular disease, kidney disease, high blood pressure, and osteoporosis.
What if my dog gets into the medication?
As with any potential ingestion of drugs or things that are toxic, call the veterinarian immediately.
Do I need a prescription for prednisone?
Yes, this medication is available through your vet, who can advise on the best way too safely use it for optimal results.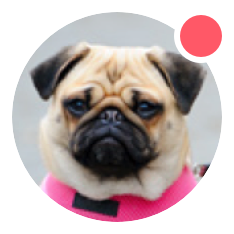 Need pet insurance?