What is Addisons Disease?
Studies have shown that 75% to 80% of dogs found to have Addison's disease are females of young to middle age, with the age of four being a common time to develop the affliction. Hypoadrenocorticism is the reduction in corticosteroid secretions from the adrenal glands, which are located near the kidneys and have the function of aiding the body in regulating necessary tasks. Day to day function will be altered by lower than normal production of hormones required to control salt, blood cell activity and more.
Addison's disease, also known as canine hypoadrenocorticism, occurs when the adrenal glands stop or reduce production of their normal hormones. While some dogs are diagnosed in the early stages of the disease, most cases are discovered in a crisis situation. If you notice any changes to your pet's health it is important to consult a veterinarian for advice as soon as possible.
Book First Walk Free!
Symptoms of Addisons Disease in Dogs
Symptoms of Addison's disease can be intermittent, making the urgency of a veterinary visit seem less urgent to some pet owners. Because of the often intermittent nature of signs, dogs are often not seen by the veterinarian until a crisis has developed, leaving the dog with a low pulse, slow heart rate, cold extremities and collapse. Symptoms before crisis are as follows:
Weakness
Depression
Loss of appetite
Thirst
Frequent urination
Trembling
Abdominal pain
Excessive vomiting and diarrhea which can cause dehydration
Types
Addison's disease is characterized mainly by two classes of steroidal hormone interruption. Mineralocorticoids are important to glucose regulation, fat and protein breakdown, maintenance of blood pressure levels, as well as red blood cell formation. Glucocorticoids play a major role in balancing water, potassium and salt levels in the body. Irregularities in these areas due to low secretion of hormones from the adrenal glands points to Addison's disease.
Causes of Addisons Disease in Dogs
While the lack of hormonal secretions by the adrenal glands is the most common cause for Addison's disease, there are other explanations for the development of the syndrome though they occur much less frequently:
Infection or inflammation
Cancer
Physical trauma to glands
Rapid withdrawal of prescribed steroids
Drug therapy
Abnormal blood supply to adrenal glands
Adrenal gland failure due to issues with the hypothalamus or pituitary gland
Diagnosis of Addisons Disease in Dogs
Do not attempt to self diagnose any health problem your pet may be experiencing. Prompt veterinary care is necessary when your dog is suffering from a disorder such as Addison's disease.
Relay to the veterinarian the timeline of symptoms, the behavioral changes you have noticed and any other information you feel may be helpful to the investigation into your dog's health. Because renal failure is a definite consideration, taking your dog to the veterinarian and communicating your concerns is the best way to aid in a quick diagnosis of symptoms, no matter how intermittent.
The veterinarian will check for signs of weakness such as low pulse and irregular heartbeat, which are two signs that a crisis point in Addison's disease may be imminent. A blood test to check for low sodium or sugar, and high potassium will be performed. A urinalysis is also an important step in diagnosis, because diluted urine may mean Addison's disease. An electrocardiogram will indicate if the heart rhythm of your dog is abnormal. The final test in diagnosing Addison's disease is the ACTH test, which is additional blood work involving a delay of one hour between tests, and measures how well the adrenal gland responds to adrenocorticotropic hormone.
Treatment of Addisons Disease in Dogs
While treatment for Addison's disease depends on the severity of clinical signs, it is noted that most often the diagnosis of Addison's disease is made when the dog is already critically ill. Unfortunately, this is the nature of this illness. However, the prognosis for recovery is excellent with timely hospital care.
Rapid action must take place in the case of an Addison's crisis. Treatment may take place over a few days and includes intravenous therapy to remedy severe hydration. Cortisol-like drugs, which will regulate the abnormal hormone levels found in your dog, and medications to neutralize the effects of an abnormal heart rhythm (caused by high potassium) are given to stabilize your pet. Improvement in electrolyte and hormone levels with the use of glucocorticoids and mineralocorticoids, and the reparation of fluid volume deficits (with substances such as calcium,saline and dextrose) are critical to your pet's return to health. Results are most often positive, and dogs in crisis usually show improvement within a few hours of the beginning of the hospital treatment.
Recovery of Addisons Disease in Dogs
There will be veterinarian follow up visits necessary on an every 3 month basis for a period of one year after an Addison's crisis and diagnosis. With Addison's disease, your dog will be prescribed mineralocorticoid medication for the duration of his life. This involves a long term daily hormone pill given orally. Sometimes this medication must be given in high doses to be effective. Another option, which is frequently given to large dogs as a cost effective option for treatment, is an injection every 25 days. In some cases, dogs will need the addition of a glucocorticoid, such as prednisone, added to their medication regimen.
Studies have shown that stress may bring about changes in your pet's health, particularly with Addison's disease. Discuss this topic with your veterinarian. A slight change in the amount of medication given may be necessary if you are moving, travelling with, or boarding your dog.
Addisons Disease Questions and Advice from Veterinary Professionals
Luna
Maltipoo
Two Years
0 found helpful
We have a maltipoo named Luna and she recently has been hiding and pretty lethargic. She's also exhibited fear of stairs which was not a fear prior and excessive shaking with a gait in her rear right leg. She has not been eating her food as of late either though I am unsure if that it due to appetite or preference for another type of dog food. Last night she had an episode where she vomited her food 12 hours later and was not interested in eating or drinking water afterwards. Shortly thereafter she began vomiting a foamy bile and dry heaving. A few moments later she once again regurgitated foamy bile with what appeared to be blood in it. She then started to drool incessantly and began quivering. We took her to the vet and they diagnosed it to potentially having Addison's disease. They were not very helpful though and I am still unsure of the severity and if there are any things I can do at home that would help her from triggering another event like the one last night. Are there any foods to avoid and/or regimens to follow? We are waiting on the bloodwork to return to confirm/negate the belief that she is suffering from Addison's but are there any other tells I should look for? Should I be wary of anything in particular outside of the symptoms I mentioned above?
Add a comment to Luna's experience
Was this experience helpful?
Blue
Pointer
2 Years
0 found helpful
2 year old English Pointer diagnosed with addisons a year ago. Is on zycortal every 28 days. Up until 2 months ago he was not on prednisone. He had some type of episode in June where he lost weight, had extremely high fever and his red/white count and platelets were off. Tick disease test negative but did a round of Doxy and Metronidazole along with Prednisone that was tapered to a maintenance dose of 5mg every other day and provable probiotics. Vet unsure if episode was tick related, GI tract issue or Addisons event. He has since recovered and gained all his weight back plus some. Following this he was anemic and received an iron injection. He had two subsequent iron injections as his levels were borderline. He is energetic eat 4 cups of Pro Plan Sport per day and is not symptomatic for anemia at all. The vet now wants to run a fecal scan, GI bloodwork scan and ultrasound to determine the cause of the anemia. Options that have been presented are tick borne disease (already treated two months ago), IBD, GI tract bleeding, etc.... Solutions have been increased Pred (which I am against due to polyuria in the past), food change, etc... Can his Addisons be the cause of the anemia. If so are there alternatives to injections such as liqui tinic or dietary adjustments that could help with the anemia. The vet does not feel the anemia is from the Addisons but the dog presents no symptoms of other issues.
Add a comment to Blue's experience
Was this experience helpful?
Maya
Maltese
6 Years
0 found helpful
My dog has typical Addison's disease. She is on percorten v DOCP injection every 26days and 0.50mg of prednisone daily. She is 6.5yrs old and weighs 4 pounds 2 ounces. She is on Science Diet I/D low fat food. She will eat good for about 3-4 days then just pick at her food for 2-3. How do I know if this is her being a picky eater, her DOCP shot, prednisone dose, etc?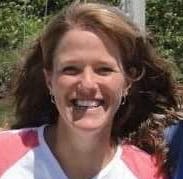 1611
Recommendations
It can be difficult to tell the cause of a loss of appetite with so many factors to deal with. Maltese do tend to be picky eaters, Prednisone doesn't tend to decrease appetite, and your veterinarian is probably rechecking Maya's electrolytes regularly to make sure that things are on track with her Addison's. If her electrolytes are in range, she is probably being picky. If she seems lethargic, or is vomiting, then a recheck would be in order.
Add a comment to Maya's experience
Was this experience helpful?
Yeti
Standard Poodle
3 Years
0 found helpful
My dog has Addison's disease. He is on prednisone for life. He eats Hill's Science Diet for Gastro-intestinal comfort. He goes through bouts of really soft stool and the probiotics alone don't seem to be controlling it. Is there a supplement or a medication he can safely take to harden the stool or counter this side effect of the prednisone?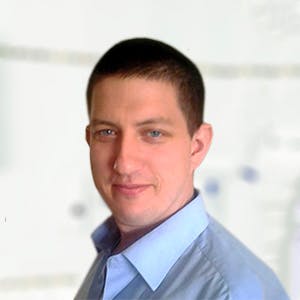 3320
Recommendations
There is nothing specific which would help to firm up the stool; plain canned pumpkin can work both ways though, it can make stool more soft and it can also firm up stool as well which may be worth a try. Otherwise, reviewing the diet may be required. Regards Dr Callum Turner DVM
Add a comment to Yeti's experience
Was this experience helpful?
Penny
Boxer Mix
10
0 found helpful
Has Symptoms
Bloody disdain, not eating well, drinkingalot
Bloody disdain, not eating well, laboredbreathing
Is she in organ failure after 9 years of meds? Has Addison's disease and been on medication since she was 6 months old. Vet warned me she could start organ failure dUe to meds. She had bloody disdain 2 weeks ago for 2 days and now it has started again. She is acting strange and pooping in the house like she has no control. Not eating well but drinking lots and not dehydrated. Breathing is labored also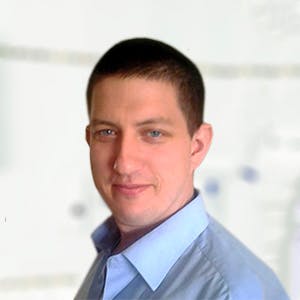 3320
Recommendations
Long term use of medications put animals at increased risk of side effects or complications, however these potential risk of these side effect or complications are greatly outweighed by the benefits of the medicines being prescribed. If organ failure is suspected then it would be valuable to have extensive blood tests performed to see how the body is coping in general before making any decisions. Regards Dr Callum Turner DVM
Add a comment to Penny's experience
Was this experience helpful?
Bailey
Rottweiler
6 Years
0 found helpful
Over the last four months we have had 6 episodes where Bailey has had uncontrollable salivation for a period of between 3-6 hours. Most have happened at night time. During the episodes she has sailva poring out of her mouth, to the point where she gags and coughs and chokes on it. She is restless and appears unhappy. The most recent on Friday night was the worst and saw her depressed and lethargic for 12 plus hours after the episode ended.
She is an otherwise healthy and happy dog. We have tried anti-inflammatory (in case of inflammation of the mouth), anti-nausea and losec in case of stomach acid. None of these have worked. I now have a shot of atripene to try her on if she has another episode. She has experienced excitement immediately prior to these episodes so this may be a trigger. We're clutching at straws though, especially as these episodes/symptoms wax and wane, any help would be hugely appreciated!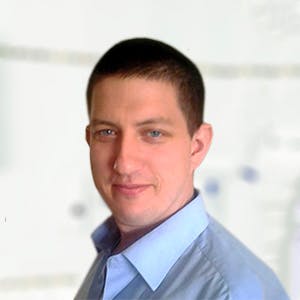 3320
Recommendations
From your question you haven't noted that you have visited a Veterinarian; please do not administer atropine that hasn't been prescribed by a Veterinarian for a specific use. Excessive drooling after excitement is normal in dogs just like humans when hungry or excited (we produce more saliva); it is possible that there is little wrong with Bailey apart from some saliva. Some causes for excessive salivation may include dental disorders, oral foreign bodies, allergies, infections, poisoning, seizures and disorders of the salivary glands (among other causes). I would strongly recommend you visit your Veterinarian to give Bailey a checkup to see if there is anything which may be corrected. Regards Dr Callum Turner DVM
Apologies - I presumed as I mentioned we have tried multiple kinds of drugs - for nausea, anti inflammatories, losec - that would make it clear I am working with my vet closely on this. We have been more than a dozen times since May, when she had her first episode. What she is experiencing is not normal drooling as you suggest. These episodes are lasting hours and she is drooling so much she is choking on it, cannot lay down and cannot stop swallowing. She is dostresssed while it is going on and exhausted after the episodes.
I was really looking forward to some advice other than my vet team of 3 who are completely stumped - hence us trying all sorts - have offered. They are excellent vets however we are in New Zealand and I thought you may have more experience in this particular field.
Add a comment to Bailey's experience
Was this experience helpful?
Bella
German Shepherd
3
0 found helpful
She has had diarrhea for a couple days now, it started to have blood earlier today, after a while she started drooling more than usual and she vomitted. Im worried about my girl, we havent taken her to get checked out yet since all this started earlier, i just want to know some things that these symptoms could be related to.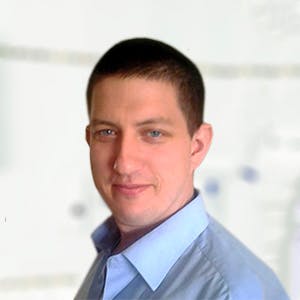 3320
Recommendations
The symptoms you have listed may be attributable to numerous different conditions including infections, parasites, foreign bodies, hormonal conditions, tumours, poisoning, food intolerance, allergies and the list goes on. It would be best to have Bella checked over by her Veterinarian to determine the underlying cause so that treatment may be directed effectively. Regards Dr Callum Turner DVM
Our 4 year old Jack Russell was diagnosed yesterday. We've been told that she'll need prednisone daily and monthly shots as well. We're so bummed out. We're not really in the financial position to afford this, but what else can we do? I'd love to know what you pay monthly for her care?
Hi our dog has Addison's disease. She was diagnosed at eight months old. She gets a shot every month and takes prednisone daily. Is there anything else she can take instead of prednisone I can see her aging quickly these days. She's a long haired dachshund
Add a comment to Bella's experience
Was this experience helpful?
Toby
Poodle
1.5 years
0 found helpful
Toby was recently diagnosed with Addison's disease. Our other dog passed away over a month ago and Toby had slowly stopped eating. He had blood work done and the vet did the ACTH test which was positive. Shortly after he was diagnosed, we went out of town for several days while the vet continued to treat him. We are back and still in the early process of finding the right dose of steroids for Toby, but in the process we are having trouble getting him to eat. He refuses to eat his dry food he ate prior to the crisis. The vet was feeding him canned food, and found with hand feeding him, he ate more. Now we are having trouble getting him to eat out of a bowl or even hand feeding him. He seems to be very picky. He will eat bones and treats, but not food very well. He is not eating as much as he was at the vet (2 cans of food a day) . Hand feeding him, he will eat a little bit at a time. I have even tried mixing rice in his canned food. We bought smart kitchen food to try to increase his caloric intake. Any suggestions on how to get him to eat out of a bowl or just anything besides treats? He acs hungry, but will not hardly touch his food.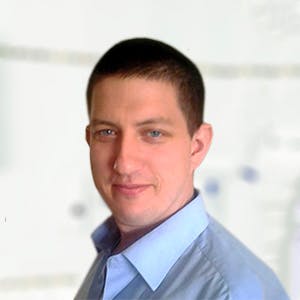 3320
Recommendations
Usually dogs receiving the medication that Toby is receiving generally see an increased appetite; the loss of appetite maybe due to loosing his companion realising it when he returned home. Getting a dog to eat can be tricky, trying different appetising foods and mixing food with a little water may help. Boiling some chicken and rice may entice him to eat too. If the problem persists, you may need to revisit your Veterinarian to check Toby over to make sure it is behavioural and not more serious. Regards Dr Callum Turner DVM
Add a comment to Toby's experience
Was this experience helpful?
Minnie
Miniature Pinscher
13
0 found helpful
What can I do to help my dog because she is shaking like crazy and she is making a growning sound. She won't eat, she will drink water sometimes and she just came back yesterday and nothing has changed. They did give her a prescription but I don't know that it is helping. She has a needle in her kidney right know with a cast on and she has fluids coming out. Please tell me what I can do to comfort my dog. I think she has Addison Disease,but they didn't test her for that. I would like to know how to comfort my dog.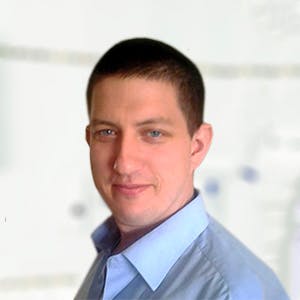 3320
Recommendations
The problem with Minnie and the direction of treatment or management is dependent on the underlying condition. Addison's Disease has intermittent symptoms which can be confusing with shaking being an uncommon sign; a presumptive diagnosis can be made from a standard blood test checking Na:K ratio, anaemia and an ECG would be an important diagnostic test. An ACTH stimulation test is the diagnosis of choice for Addison's Disease; but other conditions may be considered and ruled out with a standard blood test (liver disease, kidney disease, anaemia, hypoproteinemia etc…). Supportive care involves ensuring that Minnie remains hydrated and try getting her to eat using boiled chicken and rice, other than that plenty of love and attention unless other diagnostic tests are carried out to determine an underlying cause. Regards Dr Callum Turner DVM
Add a comment to Minnie's experience
Was this experience helpful?
Frank
Great Dane
2 Years
0 found helpful
Has Symptoms
weakness in hind quarters
My dog has lost 15 lbs in the last 4 days, he won't eat, is weak, shakes, and his hind quarters are weak. Last night I also noticed that his front legs are starting to get week too. He had a visit to the local vets yesterday where they did a physical exam, gave him medication for nausea and did blood work. They believe he may have Addison's Disease. I do agree with them however don't understand why they did not take an X-ray just in case or give us any other advice on how to make him comfortable. I now have my almost 2 year old great dane that is miserable and I am scared. We may not get any results until Friday since tomorrow 11/24/16 is Thanksgiving. What should we do to make him comfortable and is he in danger of dying??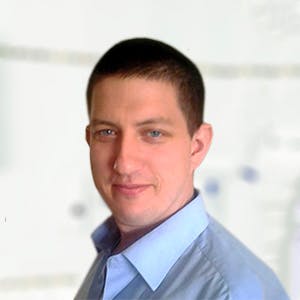 3320
Recommendations
I am concerned about the level of Frank's weight loss; a loss of 15lb in weight over four days is around 10% of his body weight which is probably due to dehydration. Ensuring that Frank remains hydrated and comfortable (doing his business etc…) is the most important thing to be done until test results come back; did your Veterinarian carry out an ACTH Stimulation Test to confirm the Addison's Disease? With the symptoms you're describing, I would recommend having Frank as an inpatient hooked up to an intravenous drip. Hopefully the test results will come in telling you more. Regards Dr Callum Turner DVM
I add a pinch of salt to my dogs breakfast. salt seems to help
Add a comment to Frank's experience
Was this experience helpful?