What is Addisons Disease?
Studies have shown that 75% to 80% of dogs found to have Addison's disease are females of young to middle age, with the age of four being a common time to develop the affliction. Hypoadrenocorticism is the reduction in corticosteroid secretions from the adrenal glands, which are located near the kidneys and have the function of aiding the body in regulating necessary tasks. Day to day function will be altered by lower than normal production of hormones required to control salt, blood cell activity and more.
Addison's disease, also known as canine hypoadrenocorticism, occurs when the adrenal glands stop or reduce production of their normal hormones. While some dogs are diagnosed in the early stages of the disease, most cases are discovered in a crisis situation. If you notice any changes to your pet's health it is important to consult a veterinarian for advice as soon as possible.
Addisons Disease Average Cost
From 98 quotes ranging from $250 - $500
Symptoms of Addisons Disease in Dogs
Symptoms of Addison's disease can be intermittent, making the urgency of a veterinary visit seem less urgent to some pet owners. Because of the often intermittent nature of signs, dogs are often not seen by the veterinarian until a crisis has developed, leaving the dog with a low pulse, slow heart rate, cold extremities and collapse. Symptoms before crisis are as follows:
Weakness
Depression
Loss of appetite
Thirst
Frequent urination
Trembling
Abdominal pain
Excessive vomiting and diarrhea which can cause dehydration
Types
Addison's disease is characterized mainly by two classes of steroidal hormone interruption. Mineralocorticoids are important to glucose regulation, fat and protein breakdown, maintenance of blood pressure levels, as well as red blood cell formation. Glucocorticoids play a major role in balancing water, potassium and salt levels in the body. Irregularities in these areas due to low secretion of hormones from the adrenal glands points to Addison's disease.
Top
Causes of Addisons Disease in Dogs
While the lack of hormonal secretions by the adrenal glands is the most common cause for Addison's disease, there are other explanations for the development of the syndrome though they occur much less frequently:
Infection or inflammation
Cancer
Physical trauma to glands
Rapid withdrawal of prescribed steroids
Drug therapy
Abnormal blood supply to adrenal glands
Adrenal gland failure due to issues with the hypothalamus or pituitary gland
Top
Diagnosis of Addisons Disease in Dogs
Do not attempt to self diagnose any health problem your pet may be experiencing. Prompt veterinary care is necessary when your dog is suffering from a disorder such as Addison's disease.
Relay to the veterinarian the timeline of symptoms, the behavioral changes you have noticed and any other information you feel may be helpful to the investigation into your dog's health. Because renal failure is a definite consideration, taking your dog to the veterinarian and communicating your concerns is the best way to aid in a quick diagnosis of symptoms, no matter how intermittent.
The veterinarian will check for signs of weakness such as low pulse and irregular heartbeat, which are two signs that a crisis point in Addison's disease may be imminent. A blood test to check for low sodium or sugar, and high potassium will be performed. A urinalysis is also an important step in diagnosis, because diluted urine may mean Addison's disease. An electrocardiogram will indicate if the heart rhythm of your dog is abnormal. The final test in diagnosing Addison's disease is the ACTH test, which is additional blood work involving a delay of one hour between tests, and measures how well the adrenal gland responds to adrenocorticotropic hormone.
Top
Treatment of Addisons Disease in Dogs
While treatment for Addison's disease depends on the severity of clinical signs, it is noted that most often the diagnosis of Addison's disease is made when the dog is already critically ill. Unfortunately, this is the nature of this illness. However, the prognosis for recovery is excellent with timely hospital care.
Rapid action must take place in the case of an Addison's crisis. Treatment may take place over a few days and includes intravenous therapy to remedy severe hydration. Cortisol-like drugs, which will regulate the abnormal hormone levels found in your dog, and medications to neutralize the effects of an abnormal heart rhythm (caused by high potassium) are given to stabilize your pet. Improvement in electrolyte and hormone levels with the use of glucocorticoids and mineralocorticoids, and the reparation of fluid volume deficits (with substances such as calcium,saline and dextrose) are critical to your pet's return to health. Results are most often positive, and dogs in crisis usually show improvement within a few hours of the beginning of the hospital treatment.
Top
Worried about the cost of Addison Disease treatment?
Pet Insurance covers the cost of many common pet health conditions. Prepare for the unexpected by getting a quote from top pet insurance providers.
Recovery of Addisons Disease in Dogs
There will be veterinarian follow up visits necessary on an every 3 month basis for a period of one year after an Addison's crisis and diagnosis. With Addison's disease, your dog will be prescribed mineralocorticoid medication for the duration of his life. This involves a long term daily hormone pill given orally. Sometimes this medication must be given in high doses to be effective. Another option, which is frequently given to large dogs as a cost effective option for treatment, is an injection every 25 days. In some cases, dogs will need the addition of a glucocorticoid, such as prednisone, added to their medication regimen.
Studies have shown that stress may bring about changes in your pet's health, particularly with Addison's disease. Discuss this topic with your veterinarian. A slight change in the amount of medication given may be necessary if you are moving, travelling with, or boarding your dog.
Top
Addisons Disease Average Cost
From 98 quotes ranging from $250 - $500
Top
Addisons Disease Questions and Advice from Veterinary Professionals
Toby
Poodle
1.5 years
0 found helpful
0 found helpful
Toby was recently diagnosed with Addison's disease. Our other dog passed away over a month ago and Toby had slowly stopped eating. He had blood work done and the vet did the ACTH test which was positive. Shortly after he was diagnosed, we went out of town for several days while the vet continued to treat him. We are back and still in the early process of finding the right dose of steroids for Toby, but in the process we are having trouble getting him to eat. He refuses to eat his dry food he ate prior to the crisis. The vet was feeding him canned food, and found with hand feeding him, he ate more. Now we are having trouble getting him to eat out of a bowl or even hand feeding him. He seems to be very picky. He will eat bones and treats, but not food very well. He is not eating as much as he was at the vet (2 cans of food a day) . Hand feeding him, he will eat a little bit at a time. I have even tried mixing rice in his canned food. We bought smart kitchen food to try to increase his caloric intake. Any suggestions on how to get him to eat out of a bowl or just anything besides treats? He acs hungry, but will not hardly touch his food.
July 26, 2017
Toby's Owner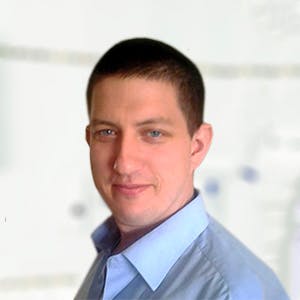 0 Recommendations
Usually dogs receiving the medication that Toby is receiving generally see an increased appetite; the loss of appetite maybe due to loosing his companion realising it when he returned home. Getting a dog to eat can be tricky, trying different appetising foods and mixing food with a little water may help. Boiling some chicken and rice may entice him to eat too. If the problem persists, you may need to revisit your Veterinarian to check Toby over to make sure it is behavioural and not more serious. Regards Dr Callum Turner DVM
July 26, 2017
Was this experience helpful?
Minnie
Miniature Pinscher
13
0 found helpful
0 found helpful
What can I do to help my dog because she is shaking like crazy and she is making a growning sound. She won't eat, she will drink water sometimes and she just came back yesterday and nothing has changed. They did give her a prescription but I don't know that it is helping. She has a needle in her kidney right know with a cast on and she has fluids coming out. Please tell me what I can do to comfort my dog. I think she has Addison Disease,but they didn't test her for that. I would like to know how to comfort my dog.
July 26, 2017
Minnie's Owner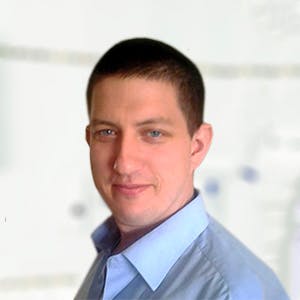 0 Recommendations
The problem with Minnie and the direction of treatment or management is dependent on the underlying condition. Addison's Disease has intermittent symptoms which can be confusing with shaking being an uncommon sign; a presumptive diagnosis can be made from a standard blood test checking Na:K ratio, anaemia and an ECG would be an important diagnostic test. An ACTH stimulation test is the diagnosis of choice for Addison's Disease; but other conditions may be considered and ruled out with a standard blood test (liver disease, kidney disease, anaemia, hypoproteinemia etc…). Supportive care involves ensuring that Minnie remains hydrated and try getting her to eat using boiled chicken and rice, other than that plenty of love and attention unless other diagnostic tests are carried out to determine an underlying cause. Regards Dr Callum Turner DVM
July 26, 2017
Was this experience helpful?
Addisons Disease Average Cost
From 98 quotes ranging from $250 - $500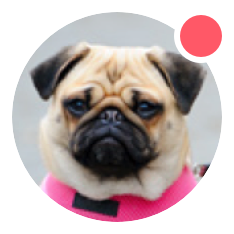 Need pet insurance?