What are Intestinal Protein Loss?
Animals absorb essential nutrients such as protein through their intestines, especially the small intestine. The small intestine is creased and folded with projections called villi that increase the available surface area for absorption. A healthy animal should be able to absorb most or all of the useful components of their food. Sometimes, a food allergy or anything causing inflammation of the gut can flatten these villi and/or impair the complete absorption of nutrition. This can cause vomiting, diarrhea, and electrolyte imbalance. Contact and schedule an appointment with a veterinarian immediately if you notice your dog has vomited, passed irregularly soft stool, or seems to be losing weight. Intestinal disorders often come on very gradually, and treating them before they become more severe is the best course of action.
Protein-losing enteropathy (PLE), sometimes referred to as intestinal protein loss, is a failure to absorb sufficient protein present in the animal's diet. Thus, it is "lost" during waste excretion. Malabsorptive disorders such as PLE can indicate inflammatory bowl disease (IBD), food allergy, intestinal cancer, intestinal infections/parasites, heart conditions or rarely in conjunction with a pulmonary thromboembolism. Many malabsorption disorders are idiopathic and can only be managed rather than fully treated.
Book First Walk Free!
Symptoms of Intestinal Protein Loss in Dogs
Weight loss
Weakness
Bloated uncomfortable abdomen (fluid in the abdomen)
Difficult breathing (fluid in the chest) (Heart problem)
Decrease in muscle mass
Chronic diarrhea
Vomiting
Tremors and abnormal behavior (resulting from low blood calcium)
Excessive urination
Uncharacteristic lack of energy
Fluid buildup in tissues (edema) - you will notice this in your dog's legs and feet
Causes of Intestinal Protein Loss in Dogs
Food allergy
Infection in the intestines, this can arise in many shapes and forms including:

Salmonella - Bacterial
Fungal
Viral (Parvo)

Inflammatory bowel disease (IBD)
Parasitic infection - hookworms, whipworms
Ulcers in the stomach or intestines
Lymphangiectasia
Pulmonary thromboembolism (rare)
Intestinal Neoplasia - lymphoma, adenocarcinoma
Congestive herat failure
Diagnosis of Intestinal Protein Loss in Dogs
Take your pet to the veterinarian's office for any gastrointestinal upset that does not resolve by the next meal given. Be prepared to give a detailed medical history of your pet, including any medications, recent surgeries or dietary changes. If you make your pet's food at home, yourself, or are attempting to feed your dog a vegetarian diet, share this with the veterinarian as well. In all likelihood, the veterinarian will request a stool sample for gastrointestinal complaints, so it can speed up the diagnosis to collect one prior to visiting the veterinarian.
The veterinarian's main goal will be to differentiate protein-losing enteropathy (PLE) from numerous other conditions that present with similar symptoms. Many times, PLE presents as a symptom of a broader gastrointestinal ailment. First, a physical examination of your dog may reveal loss of muscle mass and fluid accumulation in body cavities (abdomen/chest). The veterinarian will feel for abnormalities in your dog's abdomen. Blood tests will show if the blood protein (albumin and globulin) is low, as well as if the calcium and cholesterol is low. An analysis of the dog's urine can rule out protein-losing kidney disease. An ultrasound the abdomen if often recommended. An ultrasound is a helpful noninvasive tool for viewing the inside of the body without bulky or expensive equipment. The veterinarian will be able to spot bowel inflammation and identify if any abnormalities can be biopsied with an endoscope. An endoscope is a long, flexible tube with surgical instruments and/or a camera on the end. This can be used to take a tissue sample for examination in the lab. Sometimes a laparotomy (abdominal exploratory) is required to get full thickness biopsies of the intestine and biopsies of the lymph nodes to get a diagnosis.
Examination of the pet's stool can determine whether small or large intestine-based diarrhea is occurring, and the presence of parasites. Small intestine-based diarrhea can indicate PLE. Blood tests can rule out infection or implicate parasites, and an analysis of the dog's urine can rule out protein-losing kidney disease.
Another helpful clue can be low calcium, a side effect of PLE, and causes tremors, abnormal behavior, and elevated heart rate. Finally, administering an IV radiotracer of 51CrCl3 can identify PLE by measuring how long it takes the radioactive marker (which binds to protein) to be excreted.
Treatment of Intestinal Protein Loss in Dogs
PLE is best managed by treating the underlying condition if any. Parasitic infections are treated with antiparasitic drugs, IBD with immune system suppressants, surgery and/or chemotherapy for cancer of the bowel, antibiotics for intestinal infections, appropriate medications for congestive heart failure, low-fat diet for lymphangectasia, and in the rare event of a pulmonary thromboembolism, removal of the clot and administration of blood thinners. Idiopathic PLE (not arising from any identifiable cause) is treated in two ways, the first of which is supplementing the animal's diet with high-quality, easily digestible foods rich in protein and unsaturated fatty acids. Second, an elimination diet can be given to see if a food allergen or component of the animal's diet is irritating the bowel. This involves systematically replacing certain food items with others and monitoring the animal's response for improvement.
Recovery of Intestinal Protein Loss in Dogs
If an underlying cause is not found, idiopathic PLE is a lifelong but manageable condition. Proper supplementation of the dog's diet with formulas approved by the veterinarian is often successful in providing your pet with a good quality of life, as long as irritating or hard-to-digest foods are avoided. Follow-up appointments should be made every few months to monitor nutrition uptake, weight gain, and blood chemistry (albumin and globulin). Test different exercise schedules for your dog. You may need to adjust the length, time, and difficulty of common walking routes. If your dog is undergoing a new prescription or medication for treatment, be sure to allow your dog a personal space to rest. It's critically important to give your dog time and space to heal away from distractions, especially other pets.
Intestinal Protein Loss Questions and Advice from Veterinary Professionals
Jack
Jack Russell Terrier
9 Years
0 found helpful
Has Symptoms
Blood test shows low Protein level
I have a 9 yr old male jack Russell terrier [J] who has lost 2kg of weight over the past year. He was over weight before and we have swapped his food to a LIGHT dry complete for the past year. His brother [R] was also swapped over at the same time and has maintained his weight despite the swap. J had a few days where he was vomiting and diarrhoea, but has been OK for the past month. We took him to the vets yesterday and she took a blood test and asked us to get a urine sample - which we HAVEN'T done yet. The vet has just phoned us to say that it shows low protein levels and advised that we get an ultrasound done this week. Would it be safe/better to first get the urine sample done and then see what this says?

Apart from the weight loss [over the year] and slightly scummy eyes he is great, full of life, no different from usual.

- He walks for 1.5 hrs a day, and could still go on longer
- Plays very energetically with the ball whilst on his 1.5 hr walk, still chases squirrels
- he hasn't been sick since the few days a month ago
- he isn't bloated anywhere
- he isn't peeing or drinking more than usual
- his stools are hard

Just wanted a second opinion as the ultrasound will cost around £800 and just feel like she is being a bit quick to move to this step, esp as he is really well and she hasn't done the urine sample test yet.

Thanks in advance.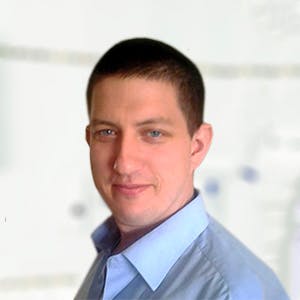 1811
Recommendations
I would definitely recommend doing urinalysis first since the test is a simple, quick inexpensive test which would indicate the presence of any protein in the urine; an ultrasound would be valuable to look at kidney structure and to look for any masses within the abdomen but if the low protein is caused by intestinal protein loss then endoscopy with a biopsy may be the best next step (or faecal analysis for protein). Regards Dr Callum Turner DVM
Add a comment to Jack's experience
Was this experience helpful?
Lily
Chihuahua
14 Months
0 found helpful
My one year old chihuahua was diagnosed w PLD due to Inflammatory Bowel Disease. The internal specialist put her on prednisone and a liquid chemotherapy drug. Its been about 2 weeks and her stomach is filling w fluid again. She has started laying in her crate most of the day and she is usually full of energy. This happened a month ago until dr drained her stomach. We are due for a follow-up on Jan 4th but not sure if i should wait that long to have her seen. Not sure if the chemo and steroid are supposed to stop the fluid build up. Will she need to have her tummy drained often? I feel so bad for her. She is so young to be going through all this. Any advice or help would be greatly appreciated.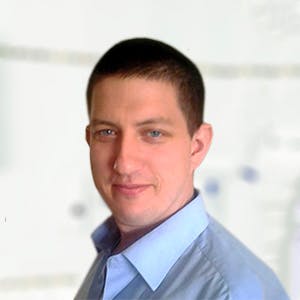 1811
Recommendations
The prednisone and the chemotherapy medication is to try and reduce inflammation in the bowel as well as any other underlying cause (many causes for intestinal protein loss), but for as long as Lily is losing protein from the gastrointestinal tract she will continue to accumulate fluid in the stomach; spironolactone may be used in some cases to help reduce fluid accumulation in the body (generally more effective than furosemide). If the abdomen is fluid of fluid and it is affecting Lily's movement, then you should visit your Veterinarian for it to be drained. Regards Dr Callum Turner DVM
Add a comment to Lily's experience
Was this experience helpful?
Bella
Maltese Shih Tzu
10 Years
0 found helpful
We just went to the emergency room two days ago because we noticed a week or two ago that her stomach has been bloating. We should have gone sooner but we all thought that it was weight gain because she was getting older. Turns out, she had fluid in her stomach so the doctors tapped her stomach. They told us it could be either be cancer or intestinal protein lose due to lack of protein and calcium. Even though her stomach is bloated, she seems to be losing weight everywhere else and her spine is sticking out quite a bit. We have a family-friend who's a vet and said that it's treatable but I want to make sure we can do everything possible, within reason, to help her so that I don't have any regrets in the future. So far we have changed her diet so that she get's more protein and we have are trying to get an appointment asap to see an intensive care specialist where they will hopefully do an ultrasound and figure out what's wrong with her and what's the best course of action. However, I would like to get opinions from whoever can help.

Please help.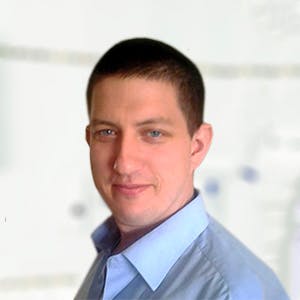 1811
Recommendations
Dietary management is the first step, but a thorough examination and possibly an intestinal biopsy or faecal test is required to confirm a diagnosis; once a diagnosis is confirmed then an accurate treatment plan can be put in place. If you are having difficulty finding a Specialist, then check the link below to find a Specialist in your area (or close to your area). Without knowing more information, I cannot give more guidance; however a Specialist would be a starting point to confirm the diagnosis. Regards Dr Callum Turner DVM http://find.vetspecialists.com/
Add a comment to Bella's experience
Was this experience helpful?
Daisy
Maltese
9 Years
0 found helpful
My 9 year old Maltese got diagnosed with PLE in April 2017. Her symptoms included diarrhea, vomiting, and weakness. One morning in July, she woke up barely breathing ans gasping for air. We rushed her to the hospital and the vet diagnosed her with PLE and rushed her to another specialty group because her lungs were filled up with fluid. They were able to remove it which ended up being only 70mL of water. Two months after that, fluid started building up again and her vet prescribed her Prednisone (0.5mg 2x a day) and we changed her diet to low carb moderate protein, strictly eating from the 'just food for dogs' brand. He mentioned this will either help her or not. It helped her for three more months but a month ago she woke up barely breathing again. We rushed her to the vet and he put her in an oxygen tank to give her air. He mentioned when they were removing her she was turning blue - they did x -ray and saw that she has pneumonia and were going to do some oxygen therapy and keep her over night. Unfortunately, we then got another call that she was collapsing and couldn't breathe. We rushed there and the vet was doing all his best to keep her alive. I know that we did all our best to keep her alive, but I still have guilt and regret that we didn't do much to keep her alive. Was there anything else that we could have done?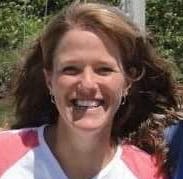 265
Recommendations
Thank you for contacting us about Daisy. I'm so sorry that that happened to her. From your description, it seems to me that you did all that you could do for her. You did the diagnostics and the treatments available Sometimes life just isn't fair, and with all of our best efforts, things don't work out the way that we wanted. I'm sorry for your loss.
Add a comment to Daisy's experience
Was this experience helpful?
Bruce
Yorkshire Terrier
9 Years
1 found helpful
Bruce developed oral masses in September 2016. The masses were removed and results came back as benign. In March 2017, the masses were back and this time he was vomiting vile. He was seen by a different veterinary and was diagnosed with ear and eye infections and allergies. He was treated for the infections and was given steroids. The vet said that the oral masses were related to having allergies, once the allergy was treated then all other problems would go away. About a month after beginning treatment the vet went AWOL and Bruce went off medication. In July, Bruce was taken to the first vet to get his teeth cleaned and check for possible problems as he had lost weight (6lbs to 4.5lbs). The vet said it was safe to get his teeth cleaned and they would closely monitor him. Two days later, Bruce was having trouble breathing and his abdomen was enlarged. He was taken to the vet (wasnt available) and was seen by a different vet who took x-rays and did in-house blood work. Vet diagnosed him with possible heart failure as his heart seemed enlarged on the right side and his albumin levels were low and he was anemic. He was rushed to the ER as the vet didnt have the proper equipment to treat Bruce. He was seen by a cardiologist who diagnosed him with mild heart disease, no heart failure just fluid build up. The trauma doctor did ultrasound, blood work, urine analysis, and fluid analysis. His nodes are enlarged but he is too little to do biopsy, and his intestine wall seems thickened, his white blood levels are high, albumin levels are low, kidneys are fine. The trauma doctor transferred him to internal medicine for possible PLE. An endoscopy was recommended but he would have to be off medications and it was too costly so it wasnt done. Bruce was put on Prednisolone in the mean time to prevent more fluid to build up as his albumin levels were under 2 g/dl. He is currently taking b12 shots and is on a gastro-intestinal low protein keeble. His two week check up showed improvement on his Albumin levels at 2.1. He has gained 1/2 a pound of weight. He does have a UTI and is taking Omeprazole. It has been over a month and Bruce shows improvement except he doesnt have a diagnosis. Could it really just be a food allergy? Could the three (oral masses, allergy, PLE) be related and how? Is an endoscopy the only way to know what's wrong with him?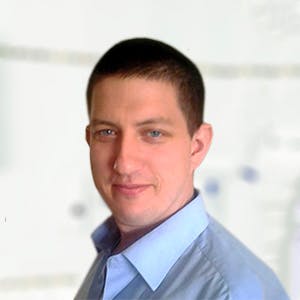 1811
Recommendations
There are many ways to make a suggestive diagnosis of protein losing enteropathy, but getting a biopsy sample during an endoscopy examination is seen as the diagnostic method of choice; hypoalbuminemia, weight loss, diarrhoea (in many cases), thickened intestinal wall, ascites, pleural effusion among other symptoms are all pointing towards protein losing enteropathy. Other diagnostic tests may include faecal examination for specific marked albumin (injected) or alpha-1 protease inhibitor; but these again are suggestive and not as solid as the endoscope with biopsy. Regards Dr Callum Turner DVM http://veterinarycalendar.dvm360.com/care-dogs-with-protein-losing-enteropathy-proceedings
Add a comment to Bruce's experience
Was this experience helpful?
Dozer
Pitbull
5 Years
0 found helpful
I've been trying to figure out what is going on with my dog since May 2017. He started throwing up yellow with a tinge of red. I went to the vet and they gave me sucrulfate and a medicine for stomach discomfort. My dog was 77lbs at that apt. At the end of May we noticed my dog was choking when he was eating and was extra slobbery when eating. We went back and the dicotor recommended seeing a specialist. We were now into mid June. And Dozer was salivating like crazy all the time and still choking on his food when eating. Almost like a gagging/cough We had a full blood panel completed it came back normal minus dehyratation the doctor completed and ultrasound and recommended an endoscopy. We opted for the endoscopy and it was determined he had severe ulcers in his stomach and intensified we took biopsies and they came back cancer free but withIBD. Since we put him on science diet Z/d he gets a steroid and sucrulfate daily ( he was on several additional meds in the beginning) . He's not getting better, he is now 45lbs!! He is always nauseous and continues to drool. We did the test for the pancreatic deficiency it was negative. We are stumped!! And my baby is not getting better test after test. I've spent over 7k so far trying to figure this out, I'm loosing hope. He begs at the table he is hungry it's like his body is not absorbing anything. Can you point me in the right direction? I have clinical statements X-rays ultrasound pics etc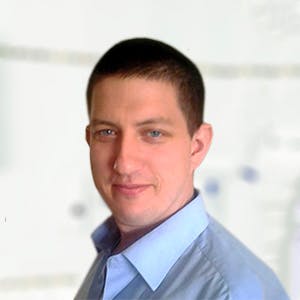 1811
Recommendations
This is a very difficult case, made more complex by the normal blood results returned when tested; some conditions which may cause these symptoms would normally show low blood protein, low calcium and lymphopenia. Malabsorption syndromes may occur due to bacterial overgrowth in the small intestine; one test which may be carried out is a faecal test to see if fat and other nutrients are present which would normally be absorbed. Your Veterinarian and the Specialist would have covered all the usual suspects and some of the unusual ones too, I really do not know what else to suggest. Regards Dr Callum Turner DVM
Add a comment to Dozer's experience
Was this experience helpful?
Betsey
French bulldog/ Chinese crested
5 Years
1 found helpful
My dog was recently diagnosed with PLE in February. She had just turned 5 in January, she is a mix of French bulldog/Chinese crested. The specialist I have been taking her to has not defined the type of PLE that she has, and I'm growing more and more concerned with her health. She has lost half of her body weight, eats sometimes, and I just feel like I need another opinion. I have been looking into holistic therapy, almost anything that will help my little girl. Her doctor has switched around medications and food, but nothing is working. She needs help! I have tried to find a doctor that specializes in this unfortunate disease and nothing comes up.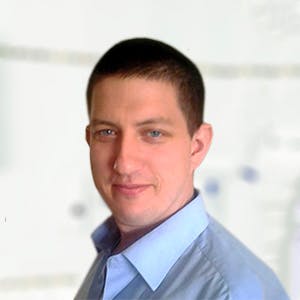 1811
Recommendations
There are numerous different causes of protein losing enteropathy and from the medication that Betsey is taking I can see that treatment is orientated towards one of the main causes which is intestinal lymphangietasia (see link below). Treatment is with metronidazole, prednisone and dietary changes; the dietary changes include feeding a high calorie, low fat diet to keep the weight up and supplementation with vitamins and calcium. If you are looking for another opinion, it may be worth visit your nearest Veterinary School for a consultation with one of the department heads. Regards Dr Callum Turner DVM
www.vetary.com/dog/condition/intestinal-tract-disease-lymphangiectasia
I would like to add that Betsey has been doing MUCH better! She went from 14lbs. to 16.8lbs. in 1 week. She started a probiotic VSL number 3, along with me mixing her food with Royal canine hydrolized protein, white fish and egg whites. She also has sweet potatoes for a snack to add fiber. She has her energy back and is the same girl that she was before this unfortunate disease. Every time I read about PLE is so discouraging and makes me so sad for any dog owner and their pets. But if you take the time and literally do everything and anything, hopefully another pet will make it. My vet never told me certain things, it came from blogs that I had to ask and it's working. So I hope my betseys recovery helps in some way towards someone else! My heart goes out to everyone that has to experience this. Always get another opinion! Take them to a specialist, 2 or 3. I hate that they haven't had more studies or information to help "our" family members more.
I didn't mention that her Albumin and cholesterol levels are very low in her blood work. She had a biopsy and came back cancer free. But other than that, these are the only things that were low. Prior to finding out about her condition, I was feeding her boiled chicken and rice. I hope this helps with the anticipating advice I hope to receive.
I am glad I started looking for info on the same thing.Weve paid $1,200 so far and the vet had no diagnosis, just that his albumin was low. What does that mean for us. He also is having seizures almost everyday (new). He was on Royal Canin Urinary SO Moderate Calorie and was just fine then one day it started. I was told to put on bland diet which I did faithfully and she changed his diet to Royal Canin Hydrolized Protein, probiotics, antibiotics but no steroids, which I thought was a given for this. He got worse on the Hydrolized Protein, so I had to wean him back to the Urinary SO. last night about 2 am I woke up to him standing by my bed panting really hard, so I jumped up and took him outside to potty. We went out twice and after first time, he would just squat and clamp down trying to poo but nothing coming out. He was crawling around in that position trying to poo until he finally quit, then out again, same thing. When I thought he was ok, we came back in and he started vomiting and there would be a small but nasty diarrhea pile in my carpet. So I cleaned that up and finally I gave him an Canine Anti-diarrheal, and 1/2 Dramamine. Within 5 minutes he was relaxed and sleeping on the carpet. I put a girl dog diaper on him and a washable pad on the sofa, picked him up, and we finally got back to sleep at 4 on the couch. He woke up this morning and he's not gone potty yet. But he drank a ton of water last night. I just don't want to even call the vet, more money, more tests, no more answers. It's been 2+ months that this has been going on, so I'm exhausted and not sure what to do. But your testimony was very helpful and the vets answers were very helpful too.
Thanks
Add a comment to Betsey's experience
Was this experience helpful?
Griffin
Mutt
3 Years
0 found helpful
Hi
So my 3 year old rescue dog who looks like a flat coat retriever ( DNA testing has him as a super mutt with Australian Shepard as the only part significant, I don't trust the DNA buccal swab test for dogs) had grand mal seizures last summer, started on Keppra but did not work so phenobarb started and once he got to a level of 21-24 no more seizures on 97.2mg bid of phenobarb and 1500mg of keppra bid. MRI of brain and CSF was neg.
The problem now is routine testing shows a drop in Albumin to 2.5 five months ago then 2.4 two months ago and now 2.3 (normal on this assay test is 2.7 or above). Kidney function is normal with normal urine creat/protein testing. LFT's are normal and bile acid study (blood, fatty meal and 2 hours later bood) were normal this week. My vet appropriately wants to work up GI tract with ultrasound and blood work to start. Luckily, I have insurance that pays 90% so payment is not an issue. My dog has no diarrhea, no vomiting. He actually gained 2 pounds in the last 4 months. He is full of energy and loves eating. He has about 2-4 stools, formed, usually soft but able to pick up for the most part with a bag, and never runny/diarrhea. I have him on Natural Balance limited ingredient diet (fish and potatoes formula) for the last 2 years due to possible allergy with hot spots that were probably due to swimming in a stream and we stopped that so no more hot spots. He also eats carrots, celery, banana and cut up apples during the week.
Any thoughts?
I will continue with GI workup but he is asymptomatic otherwise.
Could the Phenobarb still be the culprit despite a normal bile acid test? Should we wean off phenobarb with our Vet and try and different drug?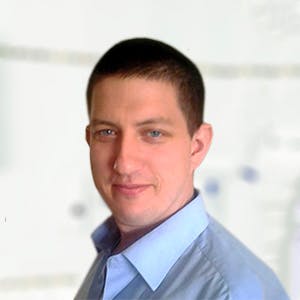 1811
Recommendations
There are a few different causes of low albumin levels in dogs including: poor diet, decrease in absorption, intestinal protein loss, kidney protein loss, tumours, inflammatory disease among other causes. Diagnostic tests that may be useful are urinalysis, endoscopy (with biopsy), faecal alpha1-protease inhibitor test; x-ray and ultrasound may be unremarkable. It is good that Griffin is still in good spirits and is active; regular blood testing, urinalysis and faecal tests would be useful to monitor going forward. Whilst there are no symptoms and liver function is good, I wouldn't be too concerned with the phenobarbital. Regards Dr Callum Turner DVM
Add a comment to Griffin's experience
Was this experience helpful?
Sabrina
Morky
4 Years
-1 found helpful
Late November/Early December my Morkie presented with swollen abdomen and diarrhea. After running blood tests (albumin at 1.7) and ultrasound my vet diagnosed her with Intestinal Lymphangiectasia - prescribed Prednisolone and Chlorambucil with Hill's Prescription Low Fat (wet and dry variety). We were hesitant to give her Hill's as she has a chicken allergy but that was the only "dog" food that was high protein/low fat with the least amount of chicken. The vet also tapped her belly to remove some fluid. We've been back several times trying to tweak things. In late January she had more fluid removed (accumulated so much she was very uncomfortable and we were afraid it would end up around her lungs/heart) and she had two hetastarch IV treatments. Two weeks later her albumin went from 1.7 to 2.3. Two weeks after that I switched her to Rayne Kangaroo Low Fat as it has no chicken, high protein/low fat - she has NEVER lost her appetite (we feed her five/six small meals throughout the day). Last week two days in a row she had liquid diarrhea and we became very concerned so reached out to a vet internist. After doing an ultrasound they said she has very thick/irregular intestine (which we already knew) which could be GI Disease. This internist is under the belief that my vet has misdiagnosed her because "any canine patient I've had, I've successfully treated CIL with change in diet and within two months weaned them off all meds and are doing great". Sorry - I find this hard to believe with all I've been reading in various CIL online groups. This ONE INTERNIST has the answer that so many across the US cannot find - she has the magic cure??? She feels if my dog truly has CIL she would be better now because of the change in food and Prednisolone. She wants us to spend $2,000 on an endoscopy (she'd prefer to do the $3,000 surgical biopsy but my dog is not stable enough). She said if the endo results point to CIL then there's nothing else we can do. But she feels we are looking at something else (due also to elevated white blood cell count - which internist said it COULD be because she's on immuno-suppressants). My vet has run all sorts of tests/blood work/ultra sound - anything invasive has not been done. When I google the symptoms, I continue to get IBD or CIL as the culprit. Is there anything else out there that my vet or me are missing? What could the internist find in an endo that would shed more light? We don't have $2,000 for this test - especially when the internist says "it may not show us anything".... I should mention she has gone from 13 pounds to 9.6 pounds, skin and bones (no muscle). She is not lethargic but doesn't play with our other dogs very much nor can she jump onto small pieces of furniture.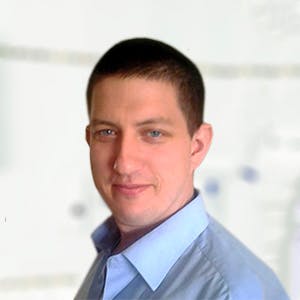 1811
Recommendations
From the symptoms that you have described (weakness, weight loss, diarrhea and ascites), it sounds like Sabrina has canine intestinal lymphangiectasia. A diagnostic test that may be performed is a fecal alpha1-proteinase inhibitor concentration test to confirm the diagnosis. Concerning the Internist you have visited, I do know know what they have found on examination that would lead them to wanting to perform a surgical biopsy or other imaging studies (endoscopy) or the differential diagnosis they may have in mind. In cases of canine intestinal lymphangiectasia, response to therapy may not occur in all patients and prognosis is case dependent. Regards Dr Callum Turner DVM
http://vetmed.tamu.edu/gilab/service/assays/alpha1
I sure hope Sabrina is doing better! It sounds a lot like what my Betsey went through. I posted her before and what's going on now. It's still a long process, but whatever I can do to help my baby along with anyone else. This vetary has helped along with most people sharing their experiences.
Thank you. I believe my long-term vet had the correct diagnosis of CIL from the beginning. Just astounded at the comments from the internist and her "ability to get EVERY dog she's diagnosed with CIL on the right track". Just curious as to whether something else would have come up on your radar, other than CIL.
Add a comment to Sabrina's experience
Was this experience helpful?
Dusty
Miniature Schnauzer
11 Years
0 found helpful
Has Symptoms
intermittent voracious appetite
intermittent refusal to eat
intermittent blood in stool
My dog Dusty is an 11 yr old Miniature Schnauzer. He has slowly been loosing weight over the last year. Also during the last year he has had bouts of diarrhea that get better in about a week when I give him probiotics. During the last 2 months, the weight loss has become extreme and he is just bones now. Also, he would have days when he threw up and refused to eat on and off during the last 2 months. Then other days he would have a ravenous appetite. He would have bouts of severe pain after he ate, followed by refusal to eat. X rays were taken. It reveal a large abdominal mass. An ultrasound was done, and the Vet who performed the test felt that the mass was just a harmless fatty lipoma (Dusty has had those many places all over his body). It had very little blood supply going to it, or inside it, and it was a perfectly round ball that did not appear to be attached to anything. However, she did notice that the stomach lining was thickened and inflamed. She said he has Gastritis. He was dehydrated too. So they gave him fluids, put him on pepsid and sucralfate and an antibiotic. He improved and was back to normal (normal stools, normal appetite, able to eat without pain, etc). However, a month after the medications finished, his symptoms returned. He lost even more weight, was throwing up, diarrhea. His stool had black blood in it. Now he is dehydrated again. I noticed every time he ate eggs he would throw up. He stopped eating any dog food. I had to start cooking for him, and I put him on liquid dog vitamins. I give him enzymes and probiotics. He is eating again and has not thrown up in 2 weeks. He no longer has diarrhea, and no longer has blood in his stool, but he still seems to be wasting away. Every time he eats his stomach gurgles and makes noise. Blood work did reveal low albumin. Yesterday and today he has been coughing a lot. The Vet did say he had a significant heart murmur. Tomorrow I am going to pick up some hydrolyzed protein dog food for him, in case he has Intestinal Protein Loss. Does it sound like this could be the culprit? If it is, I don't know if IBD is causing the problem, or Gastritis with stomach ulcers is causing the problem (would that cause severe weight loss and protein loss?) or if the mass in his abdomen, despite its appearance NOT looking like cancer, being cancer after all, or if his heart is the problem? I have limited funds since I was laid off and just start working tomorrow at a new job. But all the tests they are recommending would run up a huge bill. Plus they are recommending I go see a Specialist for the tests. And then what about the cost of the treatment once they finally figure out what it is? That's why I thought I would start with the Hydrolyzed Protein Diet and see if there is a marked improvement and he begins to gain weight. I'll take him to get fluids again to help with the dehydration. Maybe if he got stronger, improved in his albumin levels and was no longer anemic (from the blood in the stool) and dehydrated, he would be strong enough to have surgery to remove the mass, just in case its size is causing problems (it is pressing the intestines to the side). hard to know what to do first, and where to spend my limited available funds. Appreciate advice and help.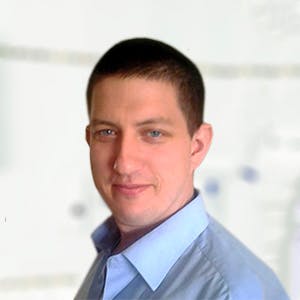 1811
Recommendations
There are various causes for low blood albumin levels in dogs; this may be due to intestinal loss of albumin, loss of albumin from the kidneys, liver disease or excessive number of open skin lesions. Determining the cause is important to directing the course of treatment; I understand that you're currently in between jobs so further testing is being put on hold, but I would recommend a simple blood biochemistry test (if not done already) to check for an increase of ALT and AST liver enzymes as well as urinalysis to see if there is protein being excreted in the urine (simple dipstick test). A hydrolyzed protein diet has shown good results in the past and is a good trial by error diet to see if there is any improvement before moving on to more expensive tests or surgical removal of the abdominal mass. Regards Dr Callum Turner DVM
No Recovery
Treatment Cost: $700.00
Dusty got worse and almost died 2 nights ago. He couldn't breath. I took him the next morning straight to the Animal Hospital. His lungs had filled up with fluid. He was diagnosed with Protein Losing Enteropathy, as I suspected. Underlying causes were either cancer or gastrointestinal disease, with the latter more probable since he already has definite Gastritis. They stabilized breathing and prescribed Sucralfate, metronidazole, a diuretic to draw the fluids off his lungs, pain medication (he is in pain every evening and night), and anti-nausea meds. After several days of this regime I am suppose to follow up with my regular Vet to re-run bloodwork and confirm his kidney values are still good, so they can begin a regime of prednisone. I also started him on a diet of hydrolyzed protein to try to raise protein levels. He is feeling slightly better, but a long way to go still.
Yes, we had the blood work done right from the beginning along with urinalysis, and liver and kidneys showed as normal. He has no skin lesions. New symptom, he is coughing and gagging and breathing seems a little more difficult. When he is laying down at night, he squirms and kicks his legs...reminds me of my restless legs syndrome, which is always worse at night, and goes away when I take a magnesium supplement. Wondering if he is getting depleted in calcium and magnesium, and if I should give him supplements (if so, how much)? I will start him on the hydrolyzed diet today. I am hoping and praying he will eat it. Last Friday we did send off a fecal sample to the lab for a GI panel, to rule out Pancreatic Enzyme Deficiency and to check for small intestines bacteria. But will take a week to get results back.
Add a comment to Dusty's experience
Was this experience helpful?
Jojo
American Staffordshire Terrier
11 Years
0 found helpful
I made an appointment with our Vet due to Jojo having a couple days where she seemed lethargic, and she had vomited several times. It was 5 days before I could get her in and she seemed much better by the time I got her in to the vet. However, after some blood work and a urine test I was told that she has kidney issues. They believe she has PLE, but are not sure of the cause and want to rule out her symptoms are being caused by an infection. So they've started her on antibiotics. After researching kidney issues in dogs related to protein loss and talking with them the vet has agreed to change her food to one designed for dogs with her issues. They've told me this is the best approach and don't recommend we start heron any other medication as of yet. I'm just hoping for some feedback on anyone else's experience that might provide some guidance and information on what I should be doing. I'm devestated at the thought of losing her, and want to do anything I can to give her the longest, happiest life possible. Thank you for your time.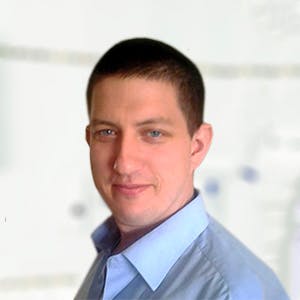 1811
Recommendations
Protein can be lost from the intestines or from the kidneys, was there a high level of protein found in Jojo's urine leading to a change in diet? Protein losing enteropathy has a few different causes including cancer, gastrointestinal ulceration, inflammatory bowel disease, infections to name a few. At times, the diagnosis may be a diagnosis of elimination; an x-ray and ultrasound may indicate some structural abnormalities which could indicate cancer or thickening of intestinal wall etc… Once the primary cause is found, it may be successfully treated or managed leading to a reduction in protein loss; until then, symptomatic therapy may be required and could include blood transfusions to keep circulating protein levels up. Regards Dr Callum Turner DVM
Add a comment to Jojo's experience
Was this experience helpful?
Sigourney
13 1/2
1 found helpful
Can an older dog (our darling standard poodle is 13 1/2) who has low protein and low albumin take albumin or any protein in a shot or IV? The vet has her on a high protein /low fat diet, B 12 shots and. 10mg of prednisone every day.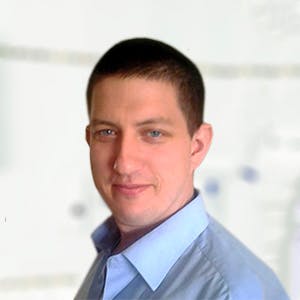 1811
Recommendations
There is documented evidence of the successful use of albumin in dogs; but the use, indication and general health of the patient restricts its use (as well as availability of the product). From the limited literature that there is, serum albumin infusion is contraindicated for replacement of albumin loss. Treatment usually consists of treating any underlying conditions, prednisone and dietary changes; there are some documentary evidence of blood transfusions to transfuse healthy blood into the patient but is highly expensive and may have numerous complications which don't have the right balance of risk – reward benefits. Regards Dr Callum Turner DVM
Add a comment to Sigourney 's experience
Was this experience helpful?
Quinn
Dachshund
7 Years
My dog was just diagnosed with PLE this week. The only symptom he showed was a wheeze on exhale and some coughing. I thought we were looking at congestive heart failure until we did his blood work, which showed low albumin and total protein. Radiographs showed a normal cardiac silhouette with fluid around the lungs. Ultrasound showed some inflammation in the bowels, but nothing major. Quinn had no gastrointestinal symptoms at all, no diarrhea or vomiting. I had just switched his diet about 3 weeks prior.