Lockjaw in Dogs
Written By hannah hollinger
Published: 03/23/2016
Updated: 06/09/2021
Veterinary reviewed by Michele K.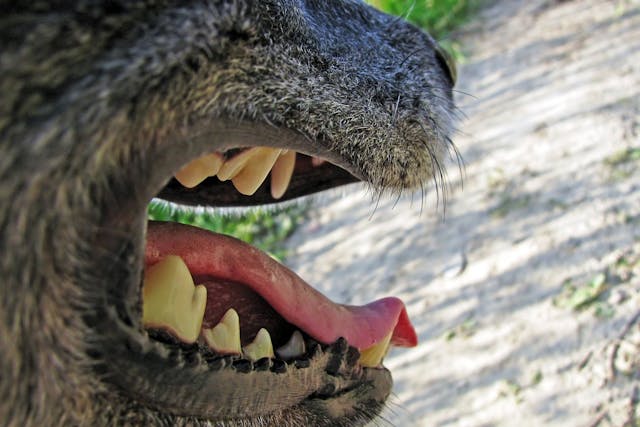 What is Lockjaw?
A dog suffering from a locked jaw will be in obvious discomfort. Depending on the cause, there could be swelling and pain. In some cases, pets develop an atrophy of muscles and are unable to eat properly resulting in further complications. Many canines will not show signs of the various lockjaw conditions until there is evidence of a problem like visible pain, a shift in the bones, or paralysis to the jaw. Diagnosing the condition will place importance on the underlying cause for the lockjaw. The prognosis will depend on whether the lockjaw can be resolved; important factors are age, seriousness of the condition, and present health condition of your pet. There is no age, sex or breed predisposition though adult dogs seem to be affected more often.
A canine who has lockjaw has the inability to completely open or close his mouth. Illness, arthritis, tetanus and neurological disorders are just a few reasons why a dog may have this condition.
Lockjaw Average Cost
From 367 quotes ranging from $1,200 - $5,000
Get a free pet insurance quote in less than 60 seconds!
Easily compare quotes from the most trusted pet insurance companies in the United States.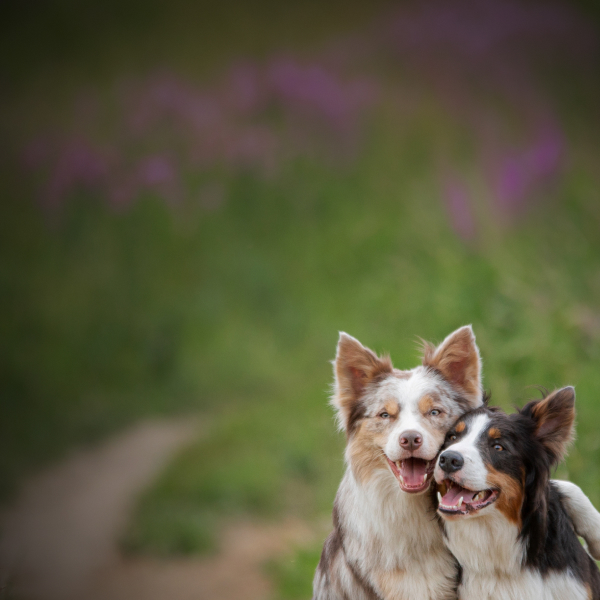 Symptoms of Lockjaw in Dogs
There are many signs associated with the condition of lockjaw which can be secondary in nature. If your pet has any of the signs below or seems to have jaw discomfort, consult the veterinarian without delay.
Abnormal facial expression
Paralysis of facial expression
Swelling
Pain
Dehydration
Salivation
Inability or difficulty with opening the jaw
Inability to close the jaw
Masticatory muscle atrophy (may display as weakness when chewing or biting)
Fever
Loss of appetite
Weight loss
Jawbone shift (may only be evident upon veterinarian examination)
Causes of Lockjaw in Dogs
The condition of lockjaw can become debilitating in some instances. The inability to open or close the jaw can become progressive in nature, worsening in time. Some forms of the condition can have a regression of sorts, but relapse is very common.
Temporomandibular joint ankylosis - immobility and consolidation of the joint cause this painful condition which can lead to total inability to open the mouth
Temporomandibular joint luxation and dysplasia - abnormal separation in the joint
Trigeminal nerve paralysis - results in the inability to close the mouth causing difficulty in eating and drinking
Masticatory muscle myositis - swollen muscles create a difficulty in opening the jaw; this is an immune-mediated disorder
Neoplasia
Osteoarthritis
Tetanus
Systemic disorder like hypoadrenocorticism
Severe ear disease
Horner's syndrome - this is a neurological disorder
Retrobulbar abscess - this is a canine ocular disease
Trauma to the mandibular bones
Central neurological lesions
Diagnosis of Lockjaw in Dogs
Your veterinarian will begin the diagnostic process with a physical examination. Although care will be taken, physical manipulation to the jaw could cause pain for your pet. Of course, force will not be used, but the analysis of movement may be needed to determine the extent and type of lockjaw. Your pet could also be experiencing pain with the oral mucosa, teeth, ears or tongue that you may not be aware of. Some animals may need sedation to allow for a thorough physical examination.  
Blood tests will be done and could show increased levels of muscle enzymes, the presence of autoantibodies which can change muscle fibers, or give an indication of tetanus. Underlying illnesses or malignant disease can also be evident after blood analysis. 
Further diagnostic tools can be radiographs, CT scan, and MRI of the skull and jaw. Electromyography is an additional test which is helpful in seeing how well the jaw and face muscles are performing normal functions. A biopsy can show the extent of fibrosis and muscle atrophy.
Treatment of Lockjaw in Dogs
Whether the condition can be resolved depends on the cause; the range of success is quite variable.
As examples, surgical intervention, in the form of a resectioning of the bone, is the usual necessary treatment for temporomandibular ankylosis. Tetanus treatment is approached with antitoxins and antibiotics. Masticatory muscle myositis responds to immunosuppressive doses of corticosteroids to which the response is variable, but it must be noted that your pet may need lifelong therapy.
Treating an underlying illness like severe ear disease can hasten the recovery of the lockjaw. Medication for a systemic ailment, such as hypoadrenocorticism might aid in the recovery too, keeping in mind that a systemic disease will need continual medication and monitoring. If muscle atrophy is extensive (because of complications like fibrous muscle) the outlook can be guarded due to difficulties for your pet like eating and drinking. In addition, causes like a tumor or a severe trauma may have a less positive outcome.
Worried about the cost of treating your pet's symptoms?
Pet Insurance covers the cost of many common pet health conditions. Prepare for the unexpected by getting a quote from top pet insurance providers.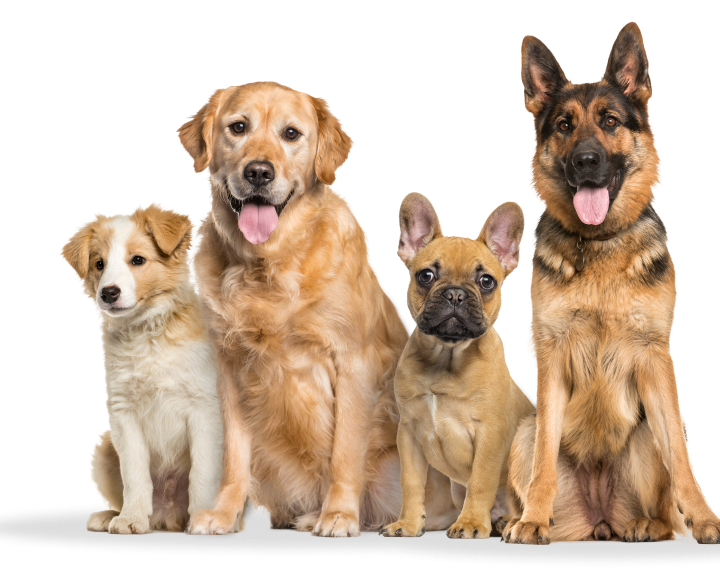 Recovery of Lockjaw in Dogs
In the case of mandibular muscle myositis , part of the treatment for your pet may have involved a procedure of gradually opening the mouth. With trigeminal nerve paralysis, the opposite is the case, and the therapy may be aimed at getting the mouth to close properly. In either case, nutrition and hydration are key needs that your canine companion will have difficulties with as he recovers or manages with this disorder. 
This being said, you will probably need to change your method of feeding him, whether this be temporary or permanent. A gruel type food could be needed, one that he can lap up and not need to chew.
Lockjaw Average Cost
From 367 quotes ranging from $1,200 - $5,000
Top
Lockjaw Questions and Advice from Veterinary Professionals
Mixed- cavalier King Charles/poodle
7 months
2 found this helpful
2 found this helpful
My pet has the following symptoms:
Mouth appears to be frozen open as if jaw is locked. Upon closer inspection, she does not seem to be in pain, but rather confused as to why she can't shut her mouth. This is happened twice within the last week. Both times it has rectified itself within 10 -15 minutes. What could be going on here and should we see the vet about this? She did have a fall off a 5 foot retaining wall when she was three months old. Actually, she didn't fall off the wall- she jumped through the air like she thought she could fly. It was awful. Could this have anything to do with that fall? Perhaps some nerve damage?
Answered by Dr. Michele K. DVM
Thank you for your question. Since that is certainly not normal for a dog or cat to have that problem, it would be a good idea to have her seen by a veterinarian. They may need to take some X-rays of her jaw and see how the joints fit together. It may have been an injury from her fall, or something unrelated. Having things like this taking care of earlier rather than later often makes them easier to deal with. I hope that all goes well for her.
Oct. 1, 2020
Was this question and answer helpful?
Aspin
1 year
1 found this helpful
1 found this helpful
My pet has the following symptoms:
How can i feed my dog if she had a lockjaw
Answered by Dr. Michele K. DVM
Thank you for your question. I cannot see that there is a way to feed her if she cannot move her mouth or swallow. It looks from the picture that she is underweight, and I would be very concerned about her quality of life. If she cannot eat, it may not be fair to make her try to live that way, sadly. It would be best to have her seen by a veterinarian to see if there is anything that can be done for her.
Oct. 7, 2020
Was this question and answer helpful?
Lockjaw Average Cost
From 367 quotes ranging from $1,200 - $5,000
Get a free pet insurance quote in less than 60 seconds!
Easily compare quotes from the most trusted pet insurance companies in the United States.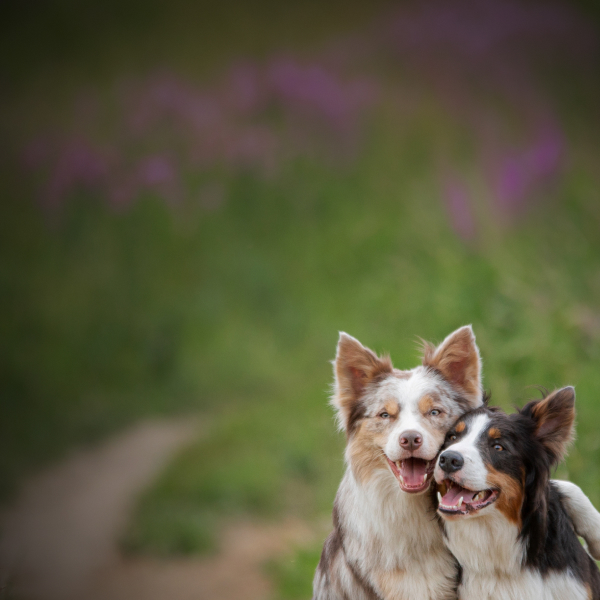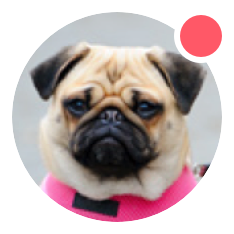 Need pet insurance?