What is Vitamin D Poisoning?
Symptoms of Vitamin D poisoning typically appear 12 to 24 hours after initial ingestion, although they can appear as much as 72 hours after ingestion. In a dog with vitamin D poisoning, calcium, and phosphorous levels rise, affecting the kidneys, heart, gastrointestinal tract and central nervous system. In extreme cases or if left untreated, dogs can experience acute renal failure, coma, and death.
Vitamin D is fat-soluble and regulates dog's calcium and phosphorous levels, influencing nerve and muscle control. When consumed at excessive levels, Vitamin D poisoning causes an electrolyte abnormality known as hypercalcemia.
Book First Walk Free!
Symptoms of Vitamin D Poisoning in Dogs
Vomiting
Excessive drooling
Abdominal pain
Muscle tremors
Seizures
Weakness
Depression
Constipation
Loss of appetite
Increased thirst
Increased urination
Blood in vomit
Loss of weight
Tarry feces that contains blood
Causes of Vitamin D Poisoning in Dogs
The most common cause of vitamin D poisoning is the accidental ingestion of certain chemicals used to kill rodents that contain cholecalciferol, or vitamin D3. Poisoning may also be a result of chronic dietary over-supplementation of vitamin D (a risk if you are supplementing vitamin D to treat your dog's hypoparathyroidism), accidental ingestion of vitamin D tablets or chews. If you notice that your dog has consumed chemicals containing vitamin D it's important to schedule a veterinarian visit as soon as possible. Do not wait to take a "wait-and-see" approach with symptom onset.
Diagnosis of Vitamin D Poisoning in Dogs
As the symptoms of vitamin D poisoning overlap with many other conditions, it is important to disclose details about your dog's diet, any supplements you have been adding, and if your dog may have been able to access rodenticides or another source of vitamin D recently. Being able to determine that vitamin D poisoning is causing your dog's symptoms will aid in a swift recovery.
The veterinarian will conduct a complete physical examination, and conduct a complete blood count, which checks for abnormalities in red and white blood cell count. Additionally, a blood biochemistry profile will measure levels of calcium and phosphorous, elevated levels of which indicate vitamin D poisoning. The biochemistry profile may also show lower than normal levels of potassium and an accumulation of nitrogenous waste products, as well as low levels of albumin and high levels of certain liver enzymes. A urinalysis will be conducted to measure levels of proteins and glucose, which, if elevated, will help confirm the diagnosis. In some cases, an echocardiogram will measure your dog's heartbeat, as some dogs suffering from vitamin D poisoning have slowed heartbeats.
Treatment of Vitamin D Poisoning in Dogs
If your dog has recently ingested the substance at the time you seek treatment, the veterinarian will induce vomiting and administer a drug that binds to the vitamin D in order to prevent further absorption. However, if the substance has already been fully metabolized, the first goal of treatment will be to stabilize your dog if necessary, as in the case of a dog suffering seizures. Your dog will be placed on an IV in order to stay hydrated and balance electrolyte levels. Hydration helps to encourage the excretion of excess calcium through urine.
The veterinarian will monitor calcium and phosphorus levels frequently until they have stabilized enough to take your dog off of the IV. After this, the veterinarian will likely want to monitor your dog's levels daily for several days to avoid renal failure. In some cases, aluminum hydroxide, or other phosphate binders will be given to lower the phosphate levels.
Other treatments include the administration of anti-seizure medication, antibiotics in the case of secondary bacterial infections that may occur as a result of vitamin D poisoning, and/or blood transfusion in the case of severe anemia.
Recovery of Vitamin D Poisoning in Dogs
The prognosis for vitamin D poisoning depends upon if and when treatment is sought; however, if treatment occurs early, the prognosis is very good. Your day may require prolonged hospitalization and monitoring. Even after your dog is released to outpatient care, you may have to return to your veterinarian regularly in order to monitor progress. Your pet needs to be monitored for potential organ calcification, caused by the buildup of calcium in body tissues, which hardens and can disrupt bodily functions.
Vitamin D Poisoning Questions and Advice from Veterinary Professionals
Pebbles
Chow Chow
4 Years
0 found helpful
My 18 kilogram dog ate 1 pc vitamin D3 capsule 15hrs ago. Is this amount toxic for my dog? do i need to rush her to the emergency? what should I do to help her.
I gave my dog glucosamine chondroitin msm with vitamin d
Add a comment to Pebbles's experience
Was this experience helpful?
Milk
Labrador Retriever
2 Years
0 found helpful
My dog may have gotten into some rat poison. My brother put it in a room in the house and shut the door. I didn't know this and opened the door and went to vacuum. When I came back I saw a little cube of it and grabbed it and threw it away. There were two chunks of the Dcon split in half in there and I threw away the one I could find. He may have eaten the rest though. I induced vomiting and he did it an hour after the possible ingestion. I didn't see any chunks of the poison in the vomit. I am hoping that the mice just got to it in the several hours the door was shut rather than him having had it. Is 1 hr fast enough for him to have gotten rid of it?
Shouldn't even poison mice... The poison shouldn't even exist!
Add a comment to Milk's experience
Was this experience helpful?
Phife
cockapoo
7 Years
1 found helpful
I am wondering about the current recall for high levels of Vitamin D in food. The food we have been givin gour dog for the last two years appeared on this list.
He is already a thirsty guy, but recently has been finishing his water faster than normal, as well as asking to go out a lot more. What do we need to do? Can we just wait and the levels will return to normal? Reading other comments, I see that we need to get his kidney's checked, but how imperative is that? And without other seizures, or other symptoms, how do I know if this has affected him?
My dog died from Vitamin D poison after 3 feedings of Hills prescription ID. He was a healthy dog one day and dead 3 days later. I watched him seize become lethargic and suffer like no dog should. I spent over $8000 having him in ICU while they force fed him the same poisoned food that they prescribed that was the reason he was there. It's horrible to see and I will never forget
My dog got sick in February this winter. He has been eating Hill's for years due to not wanting to get bladder stones again. His food was on the recall list but I didn't even know there was a recall. He almost died then but now he is dying. He can't walk. He can't crawl. He was a dog but no longer is a dog. He is something to be pitied. It is breaking my heart. We need to start a class action suit against this company. They killed my dog. They are killing my dog. He was tested with hypercalcemia when I took him into the vet this winter, which I now see is a side effect of vitamin d poisoning. Again, we need to organize to class action suit this "company who cares about my pet". They don't. They don't care about yours either.
Add a comment to Phife's experience
Was this experience helpful?
Mattie
Irish Terrier
10 Years
0 found helpful
Has Symptoms
Drinks excess water and urinates
I am very concerned about the news report of the vitamin D overdose in Abound dog food and treats. I have been using the treats now for about a year and I noticed my Irish terrier has been drinking excessive amounts of water and the urinating has been driving me crazy because she is going in the house and it doesn't matter if she just came in from outside. I worry now because of this report. She wines in her sleep and her gut gurgles often. She is gassy.
My dog has been on that food for years. She was showing the symptoms of white/clear vomit, drinking a lot, urinating a lot, she has now tested for high liver enzymes. Go on petful.com and read about it.
Add a comment to Mattie's experience
Was this experience helpful?
Reboot
Siberian Husky
1 Year
0 found helpful
Has Symptoms
I havent seen any symptoms so far
My dog snatched a bottle of Vitamin D3 off of the counter. I just now found out that this can be toxic to dogs. I don' t know how many pills were in the bottle, but he consumed them. I don't know what to do.
I lost my chihuahua Nov.13 this year and my other chihuahua last week they were on Hills w/d diet. But the vets said it was their heart. Would vitamin D cause that problem?
Add a comment to Reboot's experience
Was this experience helpful?
Lani Love
Lhasa Apso
6 Years
0 found helpful
Has Symptoms
Vomited blood, no appetite etc died
My Lhasa Apso was prescribed Hills Science Prescription I/D canned dog food. She passed away at the end on October very unexpectantly. I have just learned that there was a recall of this canned dog due to elevated levels of Vitamin D. I read the symptoms and she did have most of them. Her blood levels were adversely affected as well. I can not describe how I have been feeling about her sudden death at age six (6) but now I am absolutely devastated and angry. How can I begin to file a lawsuit against Hills Science Diet? I realize it will unfortunately not bring "My Lani Love" back but the Company should be responsible for her death. Any advice please?
Please go on Petful.com, Hills Pet Nutrition fb, Pets harmed by Hills fb, I found these very helpful. My dog has been on Hills 8 years and showing all the signs, plus high liver enzymes. She has been to the vet often lately.
Synthetic vitamin D is CHOLECALCIFEROL and is actually RAT POISON. It is the main poison ingredient in D-Con rat poison (look up D-Con in Wikipedia). D-Con used to use since the 1950s warfarin and other blood thinners in their rodenticide to kill rats and mice. But now, as of Januarary 2018, they use Vitamin D, otherwise known as Cholecalciferol, the exact same stuff they add to milk! Pets especially and humans should not consume this poison in any amount. You can get natural Vitamin D from eggs, mushrooms, cod liver oil and other foods AND from the sun. Your body makes natural Vitamin D when the sun hits your eyes indirectly, even in the winter. So get outdoors and throw out your sunglasses and avoid Cholecalciferol altogether.
My 15-yr old min-pin Harley was eating the Hills Science Diet I/d & k/d soft cans to supplement his k/d hard food. He very suddenly became ill with these same symptoms Jan 10 & passed away in the vets care early on Jan 12th - just 36 hrs later. Devastating to realize I might have killed my baby trying to give him the best possible food for him.
The same thing happened to my 10 year old chihuahua. I fed her Hills Science Diet for small breeds. My sweet Serae died suddenly in December. She had almost all of the symptoms of vitamin D poisoning. Her liver and kidneys failed. I am heartbroken by her loss. Today is the first time I read about the recall.

Renee C.
The same thing happened to my 10 yr old border collie/lab mix in October. Very sudden, his liver and kidneys were failing. The vet said his kidney numbers were off the scale! We hurried back from a trip only to have him put down. I was feeding him out of 2 brand new bags of Hills Metabolic and Mobility dry food. He just had a check up a week before we left and was fine. We are devastated by his loss. We haven't been able to figure out what had poisoned him (the vet suggested it looked like he was poisoned).
The same happened to our Bassett of 9 years, same symptoms, very sudden. I am devastated and want to know how to go about either filing a claim or getting my vet money back. Shame on the vet for prescribing a recalled product and the company needs to reimburse me for the dog.
Add a comment to Lani Love's experience
Was this experience helpful?
Lilly
Maltese
10 Years
0 found helpful
Has Symptoms
vomiting loose stool weight loss
My 10 year old healthy maltese suddenly became very ill with vomiting and bloody stools in January. She had been eating Science Diet for her whole life. I took her to the Vets and she was admitted with IV fluids overnight and sent home. A few weeks ago it happened again and she has gone from 11 lbs to 9 since January. I did not know about the Hills recall and do not have any of the cans left to check the numbers. What should i do?
Add a comment to Lilly's experience
Was this experience helpful?
Baby Girl
Dachshund
6 Months
0 found helpful
I believe that my dog had gotten into some vitamin D3 supplements, our vet here wont do anything and she just lays around unable to move but still eats and drinks. i don't know what t do or if there is a medicine that we can give her to help her get back to her old self
Add a comment to Baby Girl's experience
Was this experience helpful?
Lukkey
Australian Shepherd
5 Months
0 found helpful
Hello I have a 5 month old Australian Shepard and I think she ate two capsules of vitamin D3 of 5000mg. She weights about 30 pounds. It i tried making her throw up the pills but nothing yet. This was about four hours ago. She seems to be fine other then her napping a lot should I be consernd with the amount she took??? Showed I take her to a vet ??
Add a comment to Lukkey's experience
Was this experience helpful?
Izzy
Shepherd
8 Years
0 found helpful
My 70 lb Shepherd mix got into a bottle of D3 1000IU vitamins. Unfortunately I have no idea how many she ingested, the max pills in the bottle was 100, but I don't think there were that many in there. I think she ate them about 4-5 hours ago. She is normal, but acting skittish because she knows she did something wrong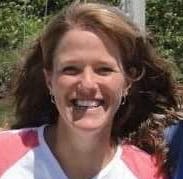 1611
Recommendations
Vitamin D3 is quite toxic to dogs, and can cause kidney failure. It would be best to take Izzy to a veterinary clinic right away, and she may need to be on intensive IV fluids until they are able to make sure that her kidneys are okay.
Add a comment to Izzy's experience
Was this experience helpful?
Chico
Italian Greyhound
11 Years
0 found helpful
I have a 13lb Iggy Chihuahua mix who MAY have consumed a 5000IU softgel vitamin D (if he did - he busted it upon eating it). My husband dropped our vitamins on the floor and we immediately picked them up or so we thought. My pup came over "chewing" something and now I am not sure if it was a piece of dog food or a Vita D softgel. I gave a bit of diluted peroxide to try to induce vomiting but nothing yet. This all happened within the hour. Is there anything else I can or should do? What levels or how many pills would I need to worry about for toxicity? I am worried as my vet does not have a Dr. in Saturday and is closed Sunday with the nearest ER being over an hour away.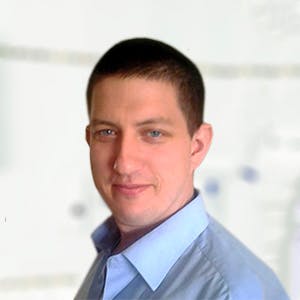 3320
Recommendations
A 5,000IU vitamin D capsule is equivalent to 0.125mg which means that Chico consumed around 0.02mg/kg which thankfully isn't a toxic dose; keep an eye on Chico, but visit a Veterinarian if you have any concerns. Regards Dr Callum Turner DVM
Add a comment to Chico's experience
Was this experience helpful?
sadie
Vizsla
10 Years
0 found helpful
My 10 yr old Vizsla may have eaten some 500 iu d3 vitamin capsules that silled on the floor.We've been to 2 vets with no answers for her dizziness and seizures.she's had 2 seizures 12 hours apart and has never had a seizure before.She's been lethargic and confused.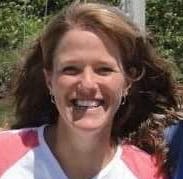 1611
Recommendations
Vitamin D3 can be toxic in large quantities, and may cause kidney failure. Sadie may need to be hospitalized, and needs to have her kidney function monitored for dysfunction. I hope that she is okay.
Add a comment to sadie's experience
Was this experience helpful?
Rex
pitbull
9 Months
0 found helpful
My 60lb pitbull ate some vitamin D 2000iu pill accidentally. I got him to throw up about 15 to 20 minutes after he ate them. Will he be ok? I don't know how many he ate because the bottle fell on the floor.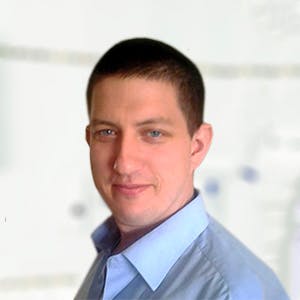 3320
Recommendations
If you induced vomiting early enough, little should have been absorbed; keep an eye out for any symptoms listed on this page but a high quantity of vitamin D3 is required for toxicity. Keep a close eye over the next 24 hours, but it you have any concerns you should visit your Veterinarian. Regards Dr Callum Turner DVM www.msdvetmanual.com/toxicology/toxicities-from-human-drugs/multivitamins-and-iron-toxicity
Add a comment to Rex's experience
Was this experience helpful?
max
puggle teddy bear
8 Months
0 found helpful
My 22 lbs dog ate 22 vitamin d2 pills that are 50,000IU each. I have taken him to the vet and vet has done fluids twice a day for 4 days then once a day, his calcium levels in his blood got as high as 15.6 for a day but are now down to 12.1. The vet also gavce prednisone and other meds I can't remember. I am asking to know if my dog is going to be ok. He has not been throwing up or had diaherra, he is not as playful but i can still get him to play he has been playful a little more since his level went down. He is peeing alot but vet said he would becasue of the fluids. He does eat just not that much not as much as he used to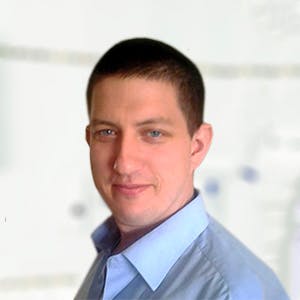 3320
Recommendations
Unfortunately I do not have any toxicology data on vitamin D2, plenty on vitamin D3; I am not sure how much is considered toxic or what an acceptable dose is. I would recommend you call the Pet Poison Helpline as they will have toxicology data on vitamin D2 and would be able to advise you. Regards Dr Callum Turner DVM www.petpoisonhelpline.com
Add a comment to max's experience
Was this experience helpful?
Java
Chihuahua
13 Weeks
0 found helpful
I have a 13 week old, 4.5 pound Chihuahua. He may have consumed a 400 iu softgel supplement. I am not sure he did but am worried. I spilled them, immediately got them up, but then later he was chewing on something he had "found", which is not uncommon. He chews EVERYTHING. He isn't showing any signs or symptoms but this says not to wait for signs. He is my very first Chi, after having animals all my life, and has stolen my heart already so I do not want to take any chances. Thank you from Java and I.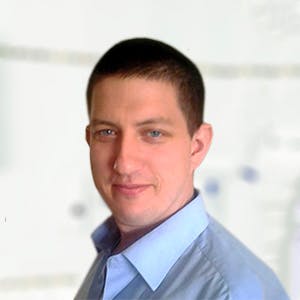 3320
Recommendations
If you noticed Java eating something you should have induced vomiting immediately and administered activated charcoal regardless of what suspicious item Java may have consumed. A single capsule of 400IU of vitamin D shouldn't cause symptoms of toxicity but you should monitor Java for any symptoms listed on this page. Regards Dr Callum Turner DVM
Add a comment to Java's experience
Was this experience helpful?
Margie
Malti-Poo
7 Years
0 found helpful
We recently moved to rainy, cloudy Seattle and were curious about Vitamin D dog treats to avoid depression, like in humans. After reading about Vitamin D poisoning, I am wondering if there are no such treats because there is no such sun-related depression like humans can experience. Is this true? Should I not worry about keeping Vitamin D levels up for my dog?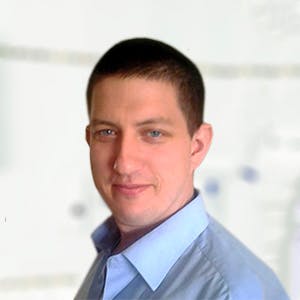 3320
Recommendations
Humans and many animals synthesise vitamin D but dogs get their vitamin D from dietary sources; so as long as Margie has a well balanced commercial diet suitable for her breed and size I wouldn't worry about vitamin D deficiency affecting her. Regards Dr Callum Turner DVM
Add a comment to Margie's experience
Was this experience helpful?
Natasha
Dauschund mix
3 Years
0 found helpful
My 7 lb dog may have ingested one of my 50,000 iu Vitamin D pills. This would have happened 5-7 hours ago and she isn't showing any symptoms, but I'm worried bc everything I've read has said the symptoms can be much later. Our vet is closed but we do have a local emergency vet. I feel bad putting her through all this if she didn't ingest it, but I don't want to take a chance and have it be serious.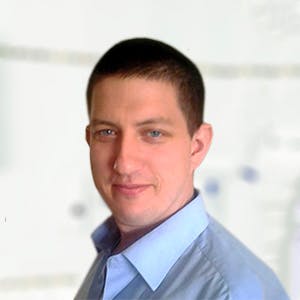 3320
Recommendations
A 50,000IU tablet of vitamin D is around 1.25mg; a dog Natasha's size should have no more than 0.35mg, any amount over that would require emergency care. If ingestion was over five hours ago, inducing vomiting would not help; visit your Veterinarian or Emergency Veterinarian for evaluation. Regards Dr Callum Turner DVM www.msdvetmanual.com/toxicology/rodenticide-poisoning/cholecalciferol
What about a dog 13lbs ingesting 5000IU? I have tried to figure the math for this to convert to MG but got nowhere fast. I hope Natasha is okay!
Add a comment to Natasha's experience
Was this experience helpful?
Rosie
Jack Russell Terrier Chihuhua
7 Months
0 found helpful
My dog ( a jack Russell chihuahua, about 7 pounds) consumed a Vitamin D3 1000IU pill. Should I be concerned? Shes about 7 months old and is acting fine, but it's only been 30 minutes since consumption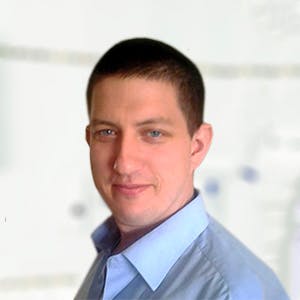 3320
Recommendations
I wouldn't be worried about the ingestion of a single vitamin D3 tablet as the toxic dose of vitamin D3 in dogs is considered to the 10,000IU/lb. I will also note that symptoms of vitamin D3 toxicity will normally present after 18-36 hours and not immediately, but again a single tablet isn't anything to be concerned about. Regards Dr Callum Turner DVM www.msdvetmanual.com/toxicology/rodenticide-poisoning/cholecalciferol
How did your pup do after the vitamin D accident? I have a 4 pound chi who might have eaten one of my vit d softgels.
Add a comment to Rosie's experience
Was this experience helpful?
Hershey
Labrador Retriever
3 Years
1 found helpful
My dog ate approx 600 gel caps of vit d3 2000 iu win in hold with poison control while st the vets office I don't know what to do she is acting completely normal I don't know what time she ate them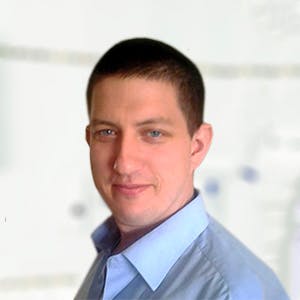 3320
Recommendations
Symptoms of vitamin D3 poisoning usually take 18 to 36 hours to present with symptoms of loss of appetite, increase in drinking and urination as well as lethargy. Treatment consists of induction of vomiting followed by activated charcoal (your Veterinarian may perform a gastric lavage) with or without cholestyramine. Poison Helplines will have more information and would be able to alert your Veterinarian to additional problems due to any specific additional ingredients for certain brands. Regards Dr Callum Turner DVM
www.msdvetmanual.com/toxicology/rodenticide-poisoning/cholecalciferol
Wish I knew what size dog and what happened because 600 soft gels at 2,000iu each is 1,200,000iu my 22 lbs dog ate 22 vitamin d2 soft gels each 50,000iu which equals 1,100,000. That is close to how much your dog got.
What happened to your dog my puppy just got a hold of a 2000 iu vitamin D I got it away but her tooth had busted the capsule in her mouth im worried
Add a comment to Hershey's experience
Was this experience helpful?