What is Metronidazole (Flagyl) Toxicity?
Although there have been serious side effects reported in some dogs, if it is prescribed, then the veterinarian believes your dog will benefit from metronidazole. You should always talk to the veterinarian about any side effects or complications before administering them to your pet. The chance of metronidazole toxicity may be low, but it is possible that it could affect your dog in a bad way. There are serious implications with metronidazole, such as neurological injury and hepatotoxicity (liver damage).
Metronidazole, or Flagyl, is an antibiotic and antiprotozoal drug that is used in treating many kinds of infections such as diarrheal disorders, giardia, inflammatory bowel disease, and dental infections to name a few. Because it is able to pass through bone, it is often given for oral infections and is a commonly used drug for inflammatory disorders of the large intestine. However, this drug is not approved by the FDA for use in animals, so if your veterinarian prescribes it you should talk about this decision carefully.
Book First Walk Free!
Symptoms of Metronidazole (Flagyl) Toxicity in Dogs
The symptoms of metronidazole toxicity may be immediate, could take several hours, or can even take 7-10 days to show up, depending on the dosage and the cause. Allergic reaction is usually immediate, but with an accidental overdose it may be several days before your dog starts to show any signs of complications.
Drooling
Gagging
Smacking lips
Pawing at the mouth
Cough
Sneezing
Runny nose
Extreme lethargy
Weakness
Nausea
Vomiting
Appetite loss
Fever
Chills
Hives
Dizziness
Confusion
Agitation
Sores inside the mouth or on the lips
Watery or bloody diarrhea
Loss of balance or coordination
Swelling of the face, lips, tongue, or throat
Inability to walk
Irregular heart rate
Difficulty breathing
Liver damage (yellowing of the eyes and skin, appetite loss, fever, diarrhea, fluid retention)
Seizures
Death
Types
Overdose occurs when the wrong dose or a double dose is given or if your dog gets into the medication
Bad reaction can be from an allergic reaction or drug sensitivity
Drug interaction happens when you give your dog metronidazole with another drug that should not be mixed; some of those drugs are warfarin, coumarin, cimetidine, sedatives, phenobarbital, and phenytoin
Causes of Metronidazole (Flagyl) Toxicity in Dogs
Accidental overdose
Allergy
Drug interaction
Diagnosis of Metronidazole (Flagyl) Toxicity in Dogs
Try to bring your medical and shot records and be prepared to explain the reason for your visit in detail. Also, be sure to bring the metronidazole with you and tell the veterinarian if you have given any other medications besides the metronidazole. The veterinarian will need to perform a detailed physical examination, which includes height, weight, body temperature, reflexes, pupil reaction time, coat and skin condition, breath sounds, heart and respiratory rate, blood pressure, and oxygen level. Some important tests for verifying metronidazole toxicity are a spinal tap and an MRI. Your dog will be anesthetized for both procedures for safety. The spinal tap is done by inserting a thin needle into the spinal cord at the back of the neck or lower back and collecting spinal fluid into a tube to be analyzed. The spinal tap will likely show increased protein.
An MRI (magnetic resonance imaging) will be done to check the brain functioning, which may find hemorrhaging and degeneration of the cerebellum. Other tests are usually found to be normal, but the veterinarian will want to do a blood count and serum analysis to check for underlying illness or side effects. In addition, radiographs (x-rays), CT scan, and an ultrasound may be done for further inspection.
Treatment of Metronidazole (Flagyl) Toxicity in Dogs
Treating metronidazole toxicity is done by stopping the medication and treating the symptoms as they occur.
Fluid Therapy
Your dog should already be receiving intravenous (IV) fluids from the earlier procedure. The veterinarian will likely continue the fluids and add nutrients and electrolytes as needed. This will keep your pet from getting dehydrated and flush the kidneys as well.
Medication
The medications your dog is given depends on the symptoms and test results, but will likely administer diazepam right away. This drug is able to alleviate vestibular dysfunction in animals and shortens the recovery time. However, the average length of recovery time is 12-16 days and may be as long as three weeks.
Hospitalization
The veterinarian will likely suggest your dog be hospitalized for at least 24 hours for observation and supplemental treatment. The length of your dog's stay depends on the severity of the symptoms and how well your pet responds to treatment.
Recovery of Metronidazole (Flagyl) Toxicity in Dogs
Recovery from metronidazole toxicity is a long process and depends on the amount of time your dog was on the medication and how much was given or accidentally ingested. Usually, all of the side effects can be reversed and your dog should have no lasting complications as long as your pet received treatment from a veterinary professional. Be sure to follow the veterinarian's instructions and return for your pet's follow up appointment for evaluation.
Metronidazole (Flagyl) Toxicity Questions and Advice from Veterinary Professionals
Bella
Chi mix
3 Years
1 found helpful
Our 3 1/2 yr old female, spayed, UTD on shots, healthy girl developed acute hemmoraghic gastrointestinal syndrome. In emergency care, she was given sub-q fluids, an injection for nausea, and Flagyl. She came home with us. The next morning, she was seen at our normal vet clinic. Vet agreed with treatment. We went home and took her back that evening as instructed for another round of sub-q fluids. Day 3, we noticed her belly was more pink than usual. By nighttime, she was red all over her body. I stopped the Flagyl. The morning of day 4, she was more red and very hot to the touch. We took her straight to our vet, who saw her quickly. She had developed a mushiness to almost her entire body. Even her feet were swollen. End result - our girl was having an uncommon reaction to Flagyl that causes the blood vessels to leak blood. She was given a steroid shot and oral steroids to start the next day, and a new antibiotic. We are at the end of day 4 and it looks as if she might be feeling a bit better. I won't breathe easily for a few more days.
Add a comment to Bella's experience
Was this experience helpful?
Moses
pitbull
3 Years
0 found helpful
3 year old pitbull was treated with flagyl twice in 3 months for parasites. Parasites did not clear up,but my dog is suffering with hives from the meds. He was given antihistamine shots with no relief. Help! Vet doesn't know what to do for the hives.
Add a comment to Moses's experience
Was this experience helpful?
William
chihuahua mix
2 Years
2 found helpful
Has Symptoms
lethargic - though improving some -
My 11 pound dog had 5 doses of metronidazole (1/2 250 mg 2x per day). He was prescribed this for 10 days. After the 5th dose, he stopped eating (even on Thanksgiving!) and will not even drink water on his own. He still is somewhat playful - he has spurts of energy - and he is excited about going outside on a leash. My vet won't be open until Monday and it's only Friday.
I'm trying some activated charcoal on mine to see if it can get whatever is in her system :/ I feel so bad for giving this to her
WIlliam, did your dog recover? Please let me know. MY dog had the same dosage, stopped it 2 weeks ago, and she is getting worse not eating and very weak.
Add a comment to William's experience
Was this experience helpful?
Kobe
Shih Tzu
12 Years
1 found helpful
My 12 year old Shih-Tsu began high fevers with no other symptoms. He was hospitalized 3 times for days of fluids and lots of medications. He was put on metronidazole for an unknown infection that caused his liver enzymes to elevate. After a week he was doing better but upon completing his prescription we noticed lethargy, confusion, back legs could not hold him up, walking in circles, and staring at walls. We had to feed him by hand and use a syringe for fluids. He has been prescribed 2 types of blood pressure medication and something for cognitive dysfunction. He has improved in that he can now walk (albeit very wobbly) and is now able to eat and drink on his own. He continues to walk in circles and appears not to know us or be able to see us unless we are very close to him. I'm not sure he will ever be the same. Very sad and confused.
So sorry, hoping he did recover? My 14 year old Shih Tzu showing same confusion, wobbling, lethargy and not eating started after Metronidazole.
Add a comment to Kobe's experience
Was this experience helpful?
Tessa
Patterdale Terrier
13 Years
0 found helpful
Has Symptoms
Intermittent fast breathing
ON 4TH DAY OF 125MG 2X DAY FOR SEVERE DIARRHEA. DIARRHEA IS GONE, DOG IS EATING AND DRINKING NORMALLY. SHE ALSO PLAYEDBALK LAST NIGHT LIKE A PUP!ON 3RD DAY OF TREATMENT SHE STARTED INTERMITTENT VERY FAST BREATHING(ESPECIALLY WHILE LAYING DOWN). SEEMS LIKE ITS WORSE FOR THE FIRST HOURS OF MEDICINE BUT BY END OF 12 HOURS PRETTY MUCH GOES AWAY. SOUNDS LIKE HEART FAILURE AND I KN OW FLAGYL CAN EXACERBATE IT. I JUST WAS WONDERING ABOUT TOXISTITY, SHE HAS NO OTHER SYMTOMS OF IT. NO VET NEAR WHERE I AM AND AM TREATING HER FROM VET INSTRUCTIONS. NO OTHER MEDS AND SHE DOES FEEL A LOT BETTER! JUST WORRIED ABOUT THE. BREATHING THAT I AM NOTICING NOW(might have already been going on before but was worried about diarrhea).
Add a comment to Tessa's experience
Was this experience helpful?
S
Bichon Frise
13 Years
2 found helpful
My dog was on this for the past week for diarrhea. Had I known what kind of drug it was, I never would have accepted it from the vet. Too bad veterinarians and human doctors keep serious adverse side effects secret. My dog has been spacing out and he's been having tremors because of this. There are other alternatives to stopping diarrhea rather than prescribing this dangerous drug. It's pretty ridiculous to prescribe something that isn't even approved for use in dogs as an anti-diarrheal medicine. Too bad some people are not honest,especially those that you think are trained professionals. No trained professional should be prescribing this to small animals for diarrhea. Also, this drug is carcinogenic. Look it up... it's true.
Add a comment to S's experience
Was this experience helpful?
Coconut
Westie
1 Week
1 found helpful
How I wish I hadn't called our Vet on Feb 27th to report loose stools. On day 6 of taking this drug my dog was having difficulty breathing, walking stiffly, sleeping more than normal, ate nothing that day. On day 7 she could not urinate and could barely walk. She was diagnosed with thrombocytopenia at an emergency hospital and died of organ failure on day 9. She was a healthy thriving dog prior to taking this medicine. I essentially poisoned my dog.
Oh my gosh....I am so sorry!
Hi there. I just lost my beautiful chocolate lab dog due to toxicity of Flagyl. Before gone to vet, was a energetic dog with diarrhea and some vomit for 2 days and was getting better. So I decided to go to Bruceville Veterinay hospital Md gave her Flagyl 500 mg twice a day. On 3rd day I started to notice confusion on her and stop walking but still eating. On 9th day, I found her dead, due to heart
My dog seems so confused! Stares at wall, lethargic, anxiety, very little appetite . It has been a week and his doctor don't believe the med did it. If not feeling better, taking him in on Saturday!
Sorry about your chocolate lab my lab was prescribed it it's been down hill since he was on it I didn't even give it to him the full course I stopped at day 4 when I noticed he was having allergic reaction to it then he had a cough the vet didn't know why now he cant see
So sorry this happened to your dog. I'm on a Flagy toxcity support group Facebook page and a woman posted on there about her dog. This antibiotic needs to be banned. I too suffered from Flagyl toxcity and still am after 4 months. Some people don't recover and some do. It's horrible.
Add a comment to Coconut's experience
Was this experience helpful?
Coco
Terrier mix
2 Years
0 found helpful
Our 2yr 7kg female terrier mix started defecating fresh blood right after her spaying surgery. We rushed her to the hospital and after two days of intensive IVs she was prescribed 5ml 2#aday of metronidazole. The blood did lessen little by little and eventually disappeared however, she has not defecated anything but mucus for the past 9days.. she keeps gazing on grass in the park.
I am really worried and want to discontinue the syrup.. her vet has said that we must go on for 14 days..
No idea what to do:-(
Not sure if anyone responds to these posts, but my maybe 10-year-old sort-of-whippet was recently diagnosed with stress colitis. The vet prescribed 250 mg tablets of Metronidazole every 24 hours. That was about a month ago. The pills seemed to help clear up her diarrhea. About three weeks ago, I had to have my other dog euthanized because of old-age problems. Since that time, the other dog's digestive system has not been the same and the diarrhea started up again. So I started giving her the pills again. Turns out, after reading up on this med, it doesn't work with phenobarbital which she takes twice a day for seizures. Now she is barely walking, can barely get up and down the back stairs, has diarrhea, her legs are shaking and she is barely eating. SO. IS IT THAT I SHOULDN'T HAVE STARTED HER BACK ON THE DAMN MEDS OR IS IT BECAUSE THE MED AND PHENOBARBITAL DON'T MIX???
I would say probably both but it can not take phenobarbital with it I would have talked to the vet
Add a comment to Coco's experience
Was this experience helpful?
Drake
Labrador Retriever
10 Months
0 found helpful
My 10 month old British Lab recently was neutered with CRYPTO it was a difficult surgery he ended up on flagyl for an infection 3 days after. My baby died today. While being on the flagyl he was not eating could stay up long very lethargic we just thought it was a combination of surgery and infection but now he is gone. The vet said he was anemic and white count was 55000 and kidneys were bad that he was very critical before we could get out of the parking lot to get him to an emergency center he died.
All of this beautiful dogs had medication Flagyl, a very strong antibiotic that hasn't been approved by FDA.
People to beautiful dogs, please do not give Flagyl to dogs. It really kills them and I am a proof of it. My chocolate lab Godiva died 9 days after on that medication. Isabel-Elk Grove, California
Thank you ALL FOR POSSIBLE SAVING MY LITTLE 7 pound dog .The vet prescribed this for her although she just has loose stools with a dot of blood for only a day or too .Im just going to give her a bland diet and probiotics
Add a comment to Drake's experience
Was this experience helpful?
Roxy Roo
Labrador Retriever
13 Years
1 found helpful
My 83 lb Lab was treated with Flagyl 500 mg 2x day. I could never actually get her to take the 2 within a 24 hour period, which I thank God for now. She was being treated for giardia. She had already been somewhat lethargic but had some playful moments, however on about day 5 of the meds, I noticed she couldn't quite get comfortable, seemed miserable. She was laying down in places she never laid down, pacing, and seemed really confused. Last night she got worse with these symptoms and refused to stay anywhere more than a minute (literally) I got her in the bed and shut the bedroom door and just held her and rocked her in the bed laying beside her for a good hour. I gave her some children's benedryl and that helped take the edge off as well. It was after the 1 hour of holding that I was able to break loose to give it to her. Also, her appetite has been horrible so I've been feeding her anything she would eat, which was turkey franks. She normally always wants a bite of popsicle but wouldn't even eat that. Tonight she is better somewhat...no more jumping down every minute, but still weirdo acting. I am pushing pedialyte via syring in mouth, and she drinks some too. We are in a location that it's impossible to get to a vet before Friday. Is there anything else I can do to help get this medication out of her system? Thank you.
Hi, I was just wondering what did you end up doing and what happened to your pup? My dog is in similar situation and I decided to take him off this medication now.
My dog the same... anxiety... lethargic, confusion, stiffness if legs
Add a comment to Roxy Roo's experience
Was this experience helpful?
Alice
pointer ( English)
3 Years
1 found helpful
I am, a dog exibitor/ breeder/ groomer of 40 years experience. I,m very used to loking at all types of dog. My breed is pointers. 5 years ago, after whelping/spey, my then exceptionally strong healthy 3 old bitch, Alice started with bile-type vomit/bloody diarrhoea.The poo looked like cranberry jelly and there was alot of it. Other than that she seemed ok, and was fasted for 24 hours, and recovered well. No reocurrance immediately.. .. The it repeated, and repeated. Vet did lots of tests, including opening her up, examining her guts and biopsies- results were nil!. In between bouts she was well and ebergetic. Eventually she was treated with Metridaznole. Within hours she was lethargic, not eating.She saw vet and she was admitted onto a drip for 24 hours, which seemed to improve her. However by the next day she had gone down again, so back to vet and the drip. up again, came home and down overnight.During her time at home she was with me on the settee full time. She didn't eat, had to be syringed with water., was very unsteady on her feet, and totally disorientated/ confused. When taken outside to pee, she stood vaguely looking about not recognising what she had to do or where she was. After 5 days of daytime at vets on drip and home at night,when both the vet and myself agreed we were losing this battle, I suddenly had a wake up call- I googled the drug- Dear God why hadn't I done that sooner! Its all there. I stopped dosing her immediately. spoke with my vet , who agreed my course of action and waited... Within 24 hours she was begining to recover. In no way do I blame my vet who was and is excellent. He had never experienced a dog reacting to this drug. Alice is now 8 years old. You could say fit and well. We had her food allergy tested 18 months ago, and she reacts to dairy , potatoes and rabbit. She is not given these, but still continues to have periodic bouts of cranberry jelly poo. On these days she looks miserable, her eyewhites seem a little inflamed, and she sensibly refuses all food, but still wants to execise with the others (but isn't allowed to!). She sees the vet from time to time, bit we have yet to come up with an explanation for the condition. My advice to anyone thinking of using Metrodizanol on their dogs- be very careful. If you have ANY adverse reactions- STOP Immediately- don't wait for it to go wrong. Its too late then I So very nearly lost ALice. This drug is not licensed for animal use, maybe it should be withdrawn from animal use. I wonder what is the legal position ?
Hi Alice,

My Cocker Spaniel has the exact same reaction...extreme lethargic reaction...disorientation, lack of appetite. To some extent she reacts the same to Bytril.

Now one thing I do want to say- my dog which is now 12 is suspected of having Addisons, she started with a UTI, was on Bytril..it knocked her out. Loss of appetite after day 5...disoriented etc.

We stopped the meds and the UTI seemed cleared. A week later she had nasty diarrhea hence the Metrodizanol...which also caused adverse reactions as you described with your dog.

I took her off the meds...the diarrhea seemed cleared and all was fine for a week. During that time I had a senior blood work up done and the vet suspected Addison's. 5 days later the diarrhea started again..loss of appetite etc. It cleared on its own.

I just received word that the test for Addison's was positive (expensive test) and after one day on Prednisone she acts like a pup again.

My long point is that Addison's can develop over years, waxing and waning and getting better then occasionally worse. It is called the great pretender because often vets chase a wide array of different symptoms until they think Addison's. Diarrhea, UTI's lack of appetite etc...all getting better then months later another bout.

Luckily a relatively inexpensive blood test can lead to suspicion of Addison's - the dog will lack a marker for stress or perhaps the potassium/sodium level is slightly off. If you haven't had an extensive blood panel done perhaps you may want to consider and ask your vet to look for Addisons.
My pharmacy gave me the wrong dosage for my dog. They doubled the prescribed dosage for my 30 lb dog. He is unable to walk as his hind legs cramp up. He has neurotoxicity as a result of this error. Hopefully he will fully recover. Moral of this story.....always check your and your dogs meds!
Add a comment to Alice's experience
Was this experience helpful?
Bruno
Pug
10 Years
2 found helpful
My 10 year old pug Bruno was given Metrobactin (Flagyl in the UK) due to a suspected giardia infection. At that point he had really bad diarrhea for almost 3 weeks, lost 2,5kg as he stopped eating anything and the vets just could not get the treatment right. They did a blood test on him, an ultrasound, checked his temperature and felt his tummy a million times but missed to check any fecal samples. In the end they prescribed Metrobactin as they clearly did not listen to us when we told them repeatedly that he tended to have allergic reactions to many drugs (simply the annual injections knocked him out several times). Within 1,5 days he showed strong toxic reactions (could not walk straight anymore, did strange things with his eyes, started to rest his head on the wall) and died 2 days later due to liver failure. We paid £3,000 to them for killing our dog and till the end they deny that this was a toxic reaction to the medicine as is it only proven to cause exactly those reactions but only after using it for 2 or more weeks. They claim that he simply must have had a more serious condition like blood cancer but absolutely nothing, besides their assumptions, speaks for it and they have zero evidence. We are still fighting them but obviously our chances are more than low. Nonetheless, we do not want to give up.
In the meantime we have been contacted by a family in our neighborhood whose beloved dog died only 3 weeks before our lovely pug Bruno, after having diarrhea and being given the same drug with almost the same toxicity symptoms. They were with a different vet but their dog was also know to be sensitive to drugs and they are also trying to fight their vet.

There must be so many more cases out there. Why is nothing being done against this drug and all the beloved family pets dying from it?
Does anyone have any idea what else we could do? Whom else we could reach out to? We have already submitted a complaint with the pharma company supplying the drug in the UK and a yellow label warning has been raised in the UK but of course nothing else happens as the vets claim they did nothing wrong, it can't have been the drug, the pharma company claims it was probably not the drug... and we can't prove it. But I know! I knew my baby for 10 years and I know exactly how he reacted when he was given strong drugs... There must be more we can do to raise awareness and to get some justice.
We need a class action law suit against this drug. My dog just had this drug for one day and all the systems beside death happened to him. Loss of balance, neurological effect and his doctor and hospital kept saying it's not the drug. Crazy. I am not a doctor and I noticed immediately it is the drug. Find an attorney for class action and I am in!
My Sweet Lucy is was 67lbs when I took her in to get her normal checkup. She is a year and a half old. She was given a fecal test and the vet gave her this medicine as a result. Three days into it she is fighting for her life. Her face is swollen beyond recognition, rapid heartbeat, blood red on her body where she is normally a pastel pink and she is crying and pawing at her face! It's friday night and vets here are all closed until Monday! What do I do?
Add a comment to Bruno's experience
Was this experience helpful?
Charlie
Labrador Retriever
6 Years
0 found helpful
My dog charlie had diarrhea and vomiting so I took it to our vet she prescribed him flagyl and another med I was to gi r him 2 flagyl a day 250 mg after day 3 I saw he wasn't breathing right so I stopped the medication but 1 weeks before the diarrhea he had his shots so I thought it was a reaction to them but the. At said no. Ok but before I stopped the flagyl he got a cough that lasted about 2 weeks no he cant see I believe it all has to do with the medication and his shots the vet said no but I'm wondering after reading about these other dogs
Add a comment to Charlie's experience
Was this experience helpful?
Fifi
toy poodle
14 Years
0 found helpful
I shared my experience and saw it four minutes ago and now deleted.....interesting! Wonder why? It was so hard for me to express my feelings and now deleted! Maybe I will get an explanation why my story of using Metronidazole has been deleted. When my tears stop I will submit it again and hopefully will not be deleted.
Add a comment to Fifi's experience
Was this experience helpful?
Fifi
toy poodle
14 Years
0 found helpful
My beloved toy poodle Fifi passed away unexpectedly after her dose of Metronidazole. Fifi had diarrhea and I took her to the Vet. She had lots of test and all was fine including her heart murmur. Except for the diarrhea she was doing great and had a follow up appointment with the vet as well as an appointment to be groomed. Fifi was my life being a widow and living alone. Fifi was a senior dog but ran around the house and yard like a puppy. The last thing I expected five hours after her vet appointment and taking Metronidazole she would pass away in my arms. I regret I did not do my "homework" about Metrondazole or I would never have given it to her. My heart broke as I read all the comments in this site.
There is no time limit for grief and I miss my adorable Fifi so much.
Add a comment to Fifi's experience
Was this experience helpful?
Fifi
toy poodle
14 Years
-1 found helpful
Fifi was my life being a recent widow. My sweet 6 lb toy poodle had diarrhea and I immediately took her to Banfield Clinic. Expensive test were given and all came out fine.
After the Vet visit she was still having diarrhea and I gave her one 0.25 of Metronidazole. a few hours later she died in my arms. I can't stop crying feeling like I killed my dog - I feel like a murderer. Fifi was a senior dog but ran around the house and yard like a puppy. She was so healthy. The Vet even gave me a follow up appointment and I made her grooming appointment. I feel so guilty since I did not do my "homework" and read about this medicine before I gave it to Fifi. For sure I would not have used it and my sweet Fifi would still be part of my life.
Add a comment to Fifi's experience
Was this experience helpful?
Godiva
British Chocolate lab
13 Years
1 found helpful
Has Symptoms
Confusion, dizziness, death
Confusion, dizziness, deatg
Medication Used
Flagyl 500 mg twice daily
Took Godiva to Veterinay for 2 days vomiting and 4 days diarrhea. Veterinay performed exam which was normal, lab tests were also normal. Prescribed Flagyl, Pepcid and probiotic. 9 days after found her dead. Why prescribing Flagyl to a healthy dog and not diagnose her first? Maybe perform a feccal test before prescribing antibiotic? She started having confusion and lethargy, stop walking within a week and died on the 9th day. Heart failure per vet, but her heart was normal when I took her in. Any explanation for this?
Do I need a lawsuit for malpractice?
Add a comment to Godiva's experience
Was this experience helpful?
Hammy
Coton de Tulear
12 Years
1 found helpful
I should've headed the warnings of what I read about metronidazole. I just had to put down my beloved Hammy. He was prescribed Metronidazole for diarrhea. He was about 14 lbs and was prescribed 1/4 of a 250mg pill 2x/day. It cleared his diarrhea overnight which was wonderful but started noticing heavier breathing/lethargy on day 2 so I stopped the drug on day 3. He was supposed to take it for 5 days but I was too nervous to keep giving it to him. A few days after that the breathing was heavier and he was coughing almost constantly. He had heart disease and I knew that would ultimately be what took him but I truly feel the metronidazole hastened heart failure in him. The heavy breathing, coughing up fluid and unable to lie down comfortably started happening 3 days after I stopped the drug. Then he had 5 collapsing episodes in 2 days that weekend along with difficulty breathing...so awful. I couldn't make him comfortable. Putting him down was the most humane thing to do but I feel he would still be here at least f a few months to a year longer if he hadn't been given metronidazole. It came on way too abruptly after taking it for it to be a coincidence. Please don't give your dogs metronidazole.
I am so sorry for your loss. My dog had Metronidazole same as yours and developed tremors, weakness and confusion and I took her off. 2 weeks later she is collapsing, staring into space when I take her out, and not eating. I don't know if there is any way to save her at this point. After beating myself up for days wondering what happened I realize it was the Metronidazole that took her from a happy prancing proud little Shih Tzu to a weak, lethargic, collapsing, confused shadow of her former self. Did the vets even listen to you about this? I wonder if it does any good to tell them, they have to protect their decisions.
Add a comment to Hammy's experience
Was this experience helpful?
Creed
American Staffordshire Terrier
4 Months
1 found helpful
Stay away from this medication. They will prescribe this for something as simple as lose stool. We can help our little friends with probiotics, binding food such as bland rice and boiled chicken breast, and pedialite (for hydration). Unfortunately I found out too late, after 3 days of my AmStaff being on half tables of 250mg of Flagyl every 12 hours I noticed a negative change in his behavior. He did not want to move, eat or drink, looked disoriented, confused as if he did not know who I was. Not worth it. They seems to push these drugs these big pharmaceutical companies want to test. It's been 2 days since I stopped giving him this antibiotic, and he seems to be coming back to normal, but there are times when he reverts back to what I described about, which means there was probably Neurological damage or some kind of negative effect I can only hope goes away. This puppy was full of life, running, jumping, nipping, etc... Now he does not do any of that. I'm keeping an eye out on until the 10th or 11th day. I have a feeling this medication stays in the system longer than the 12 hours they tell us it does. DO NOT GIVE THIS TO YOUR PETS!!!
My 4 month old pit bull Magz was not eating or drinking for 2 days. She had 4 or 5 episodes of diarrhea and vomited 3 times. We took her to the vet and she was prescribed panacur and metronizadole. We got home and gave her the first dose around 3pm. At 3am that night she woke up whimpering and she couldn't walk well and seemed disoriented. She was painful to the touch and we knew something wasn't right. We took her back to the vet today who told us she suspected toxicity from the meds. She said it was rare and had no not seen 2 cases in 17 years however reading all these blogs makes me wonder. She also said she will start to improve as the meds get out of her system, she had 2 doses. I am also now worried about. The more I read the more I realize that she probably isn't out of the woods yet. I will be livid if she passes, if given the risks I would have opted for another treatment. Her fecal was negative and x-ray was clear so we had ruled out anything serious. Was told probably gasteoronitus or maybe Giardia.
Add a comment to Creed's experience
Was this experience helpful?
Baby Jane
Dachshund
5 Years
0 found helpful
Hi, My dog was recently prescribed this as she has severe liver problems. She is also on Ursodiol, Denamarin, and Lactualose. She had actually been showing no symptoms of anything but I knew she had liver damage and so she has been on the Denamarin and Ursolidol for a long time. I'm very concerned as it's been over a week and she seemed fine until yesterday morning when she started sneezing. She goes into occasional sneezing fits and I noticed a red rash on her belly (they had shaved it for the ultrasound she had so it's clear to see red splotches. Yesterday, she did not want to walk (and she LOVES walks) and just sat down in the driveway. today she walked fine but kept sneezing. I checked the pollen in the air and it's mid-range. We use unscented detergents and she's never reacted to any cleaning products we use and after researching her new meds I found this. Could it be a toxic reaction? She is eating fine, seems her usual happy self except for the sneezing, squinty eyes, and rash. I think I will stop giving this to her for now until I can do more research. Is stopping it abruptly a bad idea too though?
Add a comment to Baby Jane's experience
Was this experience helpful?
Oliver
Goldendoodle
2 Years
2 found helpful
My dog had severe flagyl toxicity and was hospitalized for a week. Then I took him home for 2 more weeks before he started acting normally. My question is can going through all this with the seizures, nystagmus and inability to walk, would this change his personality? He doesn't seem to be as happy go lucky as he was. Even his groomer states he's not the same dog. Will he come back to normal?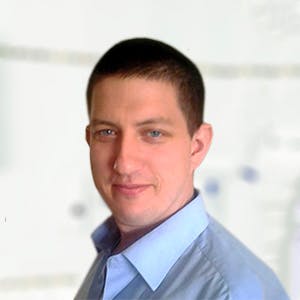 3320
Recommendations
The problem with issues like this is that you cannot explain this is a dog, so they their behaviour can change since they are unaware of what is happening and why; it may take some time for Oliver's personality to come back but I cannot say whether he will ever be the same dog as before. Traumatic events whether physical, psychological or both can have a lasting effect on a dog; all you can do is offer the same love, care and attention you always have given. Regards Dr Callum Turner DVM
Add a comment to Oliver's experience
Was this experience helpful?
Hella
Pit bull
10 Years
0 found helpful
My dog Hella was vomiting a little, no temp, and wanting little food. She was a bit tired than normal but still totally responsive and active,also drinking water as normal. She was not spayed. We took her into a vet and they gave her blood tests, ultra sound, The vet said she was pre diabetic, her liver enzymes were high and they suspected a uterine infection, They said to treat her with meds prescribed then when well to book a spay. They said the meds were safe and she need to rest alot. The meds were Metronidazole 500 mgs twice daily,amoxicillin,a liver pill and a anti nausea. Hella weighed 77 lbs. During the week she drank normally, ate only when I hand fed her with little interest. She resisted the meds. We stuck with it as vet advised. All she wanted to do was sleep. On day 7 after giving meds she fell to the floor with seizures. The first vet visit was 930.00. My husband carried her into vet. At first they did not have time for her to I said she seemed to be dying. At the vet the wanted to send her to another vet for ultrasounds. Though they had said she had no tumors ect on first visit. They took blood and said her liver levels were good. The gave her iv fluids and valium. She did not stop having seizures. We made the decision to have her put to sleep. We asked if the meds did this and they pooed and pawed about it. They denied it could cause this. If I had been told the danger I this drug I would of NEVER allowed it. The second vet visit was almost 800 dollars for about 3 or 4 hours in there. I am very heartbroken and mad we were not told the dangers of this drug. I posted a bit on fb and the replied. Seizures are never fun...................She went in for a slight infection and it ended in death...I am afraid to ever trust another vet. And most assuredly will check any and all meds in future.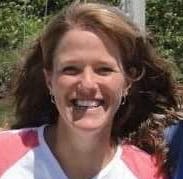 1611
Recommendations
I"m very sorry for the loss of your Hella, that is very sad. Those medications are very commonly used, and very safe, generally. I'm not sure that the medication would have caused the seizures after 7 days of giving them, and think that something else may have caused her seizures. I hope that you will be able to trust your veterinarian in the future, and am sorry, again, for your loss.
Add a comment to Hella's experience
Was this experience helpful?
Sally
Miniature Schnauzer
14 Weeks
-1 found helpful
Has Symptoms
Seizures. No use of back legs
My 4 lb 10 week old mini schnauzer was given metronidazole for diarrhea. She was to take an eighth of a pill twice Dailey, however the tablets went cut evenly so I'm sure that some days she got too much. The day after I stopped giving it to her, she had mild seizures and lost use of her back legs. It has been 21 Days. She still cannot walk. She has improved, in that she can stand on her own for short periods of time and has taken several very wobbly steps. I was expecting her to be back to normal by now. Do you think she will regain use of her back legs? Wonder how long this will take?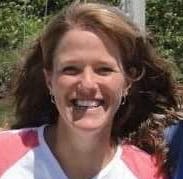 1611
Recommendations
Thank you for your email. Toxicity to Metronidazole is not common, but it does occur. If you think that Sally had a reaction to that medication, it would be best to have her seen by your veterinarian, and determine that that is the cause. If she did have an adverse reaction to the drug, the signs should improve as it leaves her system, but it would be best to follow up with your veterinarian, partly so that they know what is going on, and partly so that they can give her any supportive care that she may need. I hope that she is okay!
Add a comment to Sally's experience
Was this experience helpful?
Zues
English Bulldog
11 Years
0 found helpful
Our 10 1/2 year old English bulldog Zeus had a bad bacterial infection where h was throwing up and vomited some blood. He was prescribed flagyl two days ago . Only side effects we're seeing are fatigue with some heavy breathing, some loss of balance and appetite loss. He is sleeping most of the day but the throwing up and diarrhea accidents have stopped. He is a 58 lb dog and is taking 1 1/2 pills in th morning and evening as prescribed. Do you think this dosage is too much for him ? Don't won't too overdue it Thanks. Kw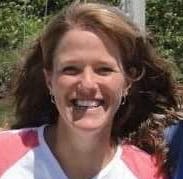 1611
Recommendations
I'm not sure what strength the tablets are that you are giving Zeus, and there are many sizes of those tablets available. The dose range for a dog his size would be from 263 mg to 527 mg. If the tablets that he is taking are in that dose range, it would be best to continue the prescription that your veterinarian recommended. If the loss of balance is dramatic, that may be a side effect of that medication and you should call your veterinarian to see how they want to proceed.
Add a comment to Zues's experience
Was this experience helpful?
bailey
Border Collie
10 Years
0 found helpful
my dog bailey has a tumor on his lung,and prostate cancer,he has started having diarrhea,last time he had metronidazole he ended up having heavy breathing,i know that metronidazole has helped in the past,is there something else i can try to get his tummy back to normal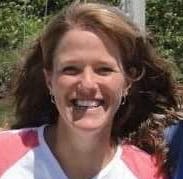 1611
Recommendations
Thank you for your email. WIthout examining Bailey and knowing more about his health history and status, I can't comment on what might help with his diarrhea. Since it may be related to any number of conditions, it would be best to consult with your veterinarian to assess his health, examine him, and determine what might be the best treatment for him.
If my dog is pregnant and taking metronidazole should I have the litter aborted? She was prescribed the medicine due to vomiting and bloody stools at possibly 10 days pregnant. We have no confirmation that she is pregnant or not. The vet did go over we could lose the litter if she is in fact pregnant but now I'm worried about birth defects. Tonight will be her last dose.
My 10 dog is on 100 twice a day feeding him through a siringe day two won't eat or drink vomiting hasn't pooped very worried he doesn't feel any better don't think I'm getting enough food or water in his body help me please
i Got my dogs medication mixed up and gave him 250 mlg of metronidazole in a period of 3 days he is about 3-4 pounds, what can I do to help him since I don't have the money yet to take him to get checked with the vet. He's weak, can't eat, had a seizure and has been throwing up, please help I'm desperate
Add a comment to bailey's experience
Was this experience helpful?
Cosmo
Mixed
11 Years
3 found helpful
I am giving my dog metronidazole 1/2 of a 250 mg tab twice a day. After I administer it he starts trembling. He is legtharic and not eating at all. He started to get sick Saturday night. He had a fever yesterday of 105.2 taken at the vet. Received IV with cerenia and metronidazole and fluids. Is he having a reaction to the metronidazole?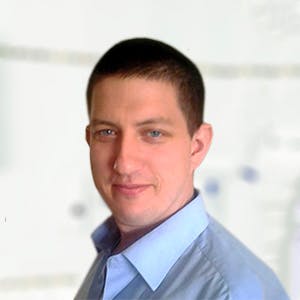 3320
Recommendations
Trembling, lethargy and a loss of appetite are all associated with side effects and/or toxicity with metronidazole; if you are noticing these symptoms you should return to your Veterinarian immediately for another examination and to determine if Cosmo continues with metronidazole or a move is made to another medication. Regards Dr Callum Turner DVM
www.akc.org/content/health/articles/metronidazole-for-dogs/
Same here so sorry for your loss
My 12 lb Doxie just died from this. Vets failed to warn of issues. So sad.
I recently gave my 4 month old 5 lb toy poodle 250 mg 3 times over 2 days. He showing no signs of symptoms and is behaving normal. I'm worried and scared what should I do?
I was given the medication for my six yr old little dog. For a bacteria infection. And sent home. Two hrs later. We ruched her back to the vet. She died. Within two hrs of taking it
Add a comment to Cosmo's experience
Was this experience helpful?