What is Bowel Incontinence?
Similar to humans, dogs' muscles tend to get weaker as they age, and that includes the anal muscles. In addition, there are many illnesses that can create a situation that makes it difficult for your dog to control his bowels. Any type of gastrointestinal problem can also cause bowel incontinence. However, you should have the veterinarian check your dog if the incontinence goes on longer than a few days. In addition, if you notice other symptoms such as vomiting, appetite loss, increased body temperature, or any other abnormal behavior, let the veterinarian know right away.
Bowel incontinence is common in older dogs from lack of muscle tone or from a medical problem such as diabetes, inflammatory bowel disease (IBD), colitis, liver or kidney disease, or Cushing's disease. Some other illnesses may cause your dog not to want to go outside to have a bowel movement such as arthritis, blindness, and some cognitive disabilities. No matter what you suspect the reason is, if your dog is having accidents in the house you should make an appointment to bring him to see a veterinary care provider.
Book First Walk Free!
Symptoms of Bowel Incontinence in Dogs
The symptoms of bowel incontinence are caused by your dog not being able to control his bowel movements and may include one or more of the following:
Diarrhea
Defecating while walking or sleeping
Dragging hind end on the rug or floor
Bloating
Gas
Loss of muscle tone in the anal area
Aggravation
Inability to wag tail
Types
Reservoir incontinence is the inability to hold the fecal matter, giving the dog a frequent urge to defecate. Pain may also cause an unwillingness to defecate properly.
Non-nervous system-related anal sphincter incontinence can be from trauma, infection, or fistulas
Nervous system-related anal sphincter incontinence includes involuntary dribbling when barking or coughing, loss of muscle contracture, lack of muscle tone, and paralysis
Causes of Bowel Incontinence in Dogs
Myasthenia gravis is a neuromuscular disorder that stops the muscles from contracting; the nerves that control the anal sphincter no longer are able to communicate with the brain, which causes incontinence
Tumor of the spine can cause pain or paralysis
Parasites such as cryptosporidium and trichomoniasis can cause muscular damage from prolonged diarrhea
Anal fistula is a chronic lesion in the anal area
Viruses like parvovirus that cause diarrhea
Anal sac infection from previous injury or condition
Paralysis
Inflammatory bowel disease (IBD)
Muscle wasting (atrophy)
Diagnosis of Bowel Incontinence in Dogs
The veterinarian will do a complete physical examination on your dog including vital signs, palpation, and auscultation. Laboratory tests will be performed, which usually includes blood tests, fecal examination, and urinalysis. Radiographs such as abdominal x-rays, ultrasound, MRI, and CT scans will be performed to rule out obstructions and other abnormalities. An endoscopy and colonoscopy will give the veterinarian a better look at what is going on in your dog's system.
Treatment of Bowel Incontinence in Dogs
The treatment of bowel incontinence will depend on the reason it is happening. However, there are treatments the veterinarian will perform right away to help your dog such as a warm water enema, fluid therapy, and medications.
Infections
For infections of any kind, the veterinarian will most likely give your dog an antibiotic by injection.
Muscle Problems
Treatment for muscular degeneration or wasting will likely include medication or surgery to repair the sphincter and anal muscles in that area.
Parasites
Treatment of an infestation by parasites may include antiparasitics and corticosteroids.
Spinal Issues
Chiropractic care, acupuncture, aquatherapy, or physiotherapy may be suggested for spinal problems.
Tumors
A tumor of the spine may need to be removed surgically and will include physical therapy as well.
Anal Fistulas
Anal fistulas and other damage to the rectal area may need to be repaired surgically.
Recovery of Bowel Incontinence in Dogs
Recovery is usually very optimistic unless it turns out to be a tumor or paralysis, which may take longer to treat. Patience, as your dog cannot help his condition, and perseverance in the event he needs a bit of retraining after the treatment, are both important parts of the recovery process. Consult your veterinarian if you need guidance in dealing with the effects of bowel incontinence on both you and your pet.
Bowel Incontinence Questions and Advice from Veterinary Professionals
Zoomy
Pit bull
11 Years
2 found helpful
I have an 11 year old Pitbull who has just been the best dog since I had him at six weeks.
Within the last 12 months he has been diagnosed with a heart arythmia and arthritis in his back legs.
He has been pooing in his bed and sleeping in it and now refuses to go for a walk and now happily poos in the house.
He is ALWAYS at the vets and they have said that there isn't much that they can do due his current medication for allergies as well as the above and he has what they call 'drunken legs'. He has pood twice today and I feel that maybe it's time to have him out to sleep but am really struggling with this decision.
Incontinence is inconvenient, not fatal.

You can often tell in their eyes whether they are ready to give up on life. If Zoomy still has some spunk and shows joy or excitement about things, please don't have him euthanized for this. Show him the same love and compassion and dedication and patience you would show a human family member who developed a non-fatal disorder.

My 12-year-old chocolate lab, Kia, also has fecal incontinence, (among other age-related problems), and it's not fun to live with, but she's still a sweet and joyful dog who gets pleasure out of life!

My solution (since I can't afford surgeries and expensive therapies) has been to buy some reusable fabric diapers, and disposable potty pads. I cut the pads into pieces large enough to line the diaper, and stick them in there after putting on her diaper. If she poops in it, we can usually just change out the homemade liner and go on with our lives.

She still asks to go out, so we take off the diaper (they're velcroed), let her do her biz, and put it back on. Simple. If the poop somehow gets on the diaper, it just gets tossed into the laundry, and we pull out another diaper. We have several that we rotate as needed. (If you can afford disposable diapers, and are comfortable with the ecological impact, your life is even easier.)

As for what might get left behind on Zoomy's fur occasionally, it's just like changing a baby's diaper. Baby wipes are miraculous things! No need for expensive dog wipes. And fortunately, pitties don't have an undercoat, so Zoomy should be easy to clean.

It all might take more effort than you had anticipated, but it CAN be done, and you won't have regrets about euthanizing Zoomy before his time over an inconvenient medical condition.
Zoomy came with special needs and would probably be okay as an outside dog if possible while he gets therapy. As an aging dog, Zoomy will require more on your part to deal with whatever presents and if you can or cannot deal with what has to be done to make his and your life bearable & comfortable.....You have your answer to whether he may need to have his final rest. I have had 7 fur babies and each has presented a different end of life situation. Some have been on their own quietly not waking or falling asleep as we watch TV. If suffering of any kind is involved, as emotionally painful as it is for you the pyhsical suffering is worse for your pet. It is then imperative for you to do the right thing and end their suffering.
Add a comment to Zoomy's experience
Was this experience helpful?
Hunter
Labrador Retriever
13 Years
1 found helpful
Our 13.5 year old lab is experiencing fecal incontinence. It's happening so often he now poops more indoors then out. He has no control over it and poops standing up or laying down. The vet has ruled out any medical issues other then neurological degeneration in his hind end. His back legs and hips are very weak. He has a hard time walking on uneven surfaces without tripping or falling down and drags his back legs frequently when on walks. We've tried a series of laser treatments and are currently trying anti inflammatory & pain meds. He also experiences "Sundowners" where he gets anxious at night. However, his appetite is still good & medically he seems to be ok for a large dog his age. But the pooping all over the house is wearing him and us out. We've considered diapers but don't then we'd have to bathe this 85lb dog everyday. We don't want to have to put him down but our quality of life and his have diminished dramatically because his incontinence prevents us from taking his on long car rides (which he loved), take him on vacation (which we always did), etc. We're distraught. Thoughts?
I have an 18 year old chihuahua and she has been perfect until a year ago when she got sick with pancreatitis. Since then she can not hold her poop. She will have to poop and immediately poop. She knows that she has a problem because she will head to the door but 85% of the time she doesn't make it. I don't know what to do.
I have the same incontinence issues with my 9 year old perfect mutt. I came across this video and it helped alot. My boy eats at the same time everyday and gets this free treatment at regular intervals throughout the day. I works for us.

https://www.youtube.com/watch?v=KPJw8cr6Seo
My 14 year old Jack Russell is peeing on herself in her sleep. Sometimes she won't lie down at night to sleep. She'll try but jump up & keep walking around in a circle like sitting or lying is painful. She has lumps on her back right above her hips that are solid. She's been wanting to go outside several times a day (& night). I'm worn out & slept through her crying last night. She went all over my bedroom floor. Liquid that looked like it had blood in it. The smell was horrid. She has no appetite & sleeps all the time. Once in a while she's almost normal. She has cataracts & I know that's slowing her down too. I know I should have her put to sleep but have been waiting. She's been the best dog ever. She would just stare me in the eyes for a command when she was healthier. I don't feel like she has a quality life but I'll feel guilty putting her to sleep. I can't afford a lot of vet bills either. :(
I am going through the exact same thing with my 16 1/2 yr. old cocker spaniel. I can't help with the fecal incontinence but I can strongly recommend a dementia medicine for the constant circling. My cocker has been on it for a little over 2 weeks and he has finally quit spinning so much. Still a little but NOTHING like before. It is called
ANIPRYL (selegiline hydrochloride) I am also checking into diapers and diaper overalls. I have heard great things about them. Hope this helps!
We have exactly the same issue! Our nearly 14 year old lab has started pooing in the house more and more often. Originally it was just the occasional accident, usually in her sleep; but latterly it's got much worse - 3 times in the kitchen today, including as soon as she came in from the garden! About a year ago she started having really serious hip problems and is on Metacam and a supplement, and this had a miraculous impact - she is much more mobile although not keen on long walks.
She is also stone deaf and has cataracts, and tends to walk in a repeated circuit around the garden, which the vet says may be a symptom of dementia. She still loves her food and her family, but to be honest the smell and the constant need to clear up after her is getting me down, and we can't invite people into the kitchen without checking that nothing embarrassing has happened. Also it's difficult when we go away - taking a dog to a hotel or someone's home is really tricky in the circumstances.
I've googled endlessly but there doesn't seem to be much therapy out there for old dogs with faecal incontinence. I've decided I'll take her back to the vet, and if they can't offer anything to improve the situation it will be goodbye time. Good luck to you and I sympathise, I really do...
Add a comment to Hunter's experience
Was this experience helpful?
Bryzzo
Boston Terrier
15 Months
1 found helpful
My Boston Terrier had a screw tail that the vet decided to remove due to chronic infections. It's been a week and sutures are still not removed. However, my poor Boston now can't control his poop. Did we make a huge mistake?
Add a comment to Bryzzo's experience
Was this experience helpful?
Ajay
Pit bull
9 Years
0 found helpful
Sorry I have posted a few times in the wrong fields.
I have a pittbull mutt who we adopted at 9 years old. He has fecal incontinence and well after a lot of searching and frustration I found this video that helped.
It helped us in our home. It costs nothing just your commitment an willingness to do it.
Copy and paste the following link:
I have the same incontinence issues with my 9 year old perfect mutt. I came across this video and it helped alot. My boy eats at the same time everyday and gets this free treatment at regular intervals throughout the day. I works for us. https://www.youtube.com/watch?v=KPJw8cr6Seo

https://www.youtube.com/watch?v=KPJw8cr6Seo&t=2s
Add a comment to Ajay's experience
Was this experience helpful?
Onyx
Miniature Schnauzer
11 Years
0 found helpful
Has Symptoms
Diarrhea, wight loss, blind
Our 11 yr old miniature schnauzer develop a very severe case of diarrhea. We took her to the vet and after meds, and several changes in dog food we thought the issue was finally resolved. It was determined that our dog had to go on a low-fat diet. The solution was short-lived or should I say partially resolved. Our dog lost a lot of weight and don't know if it's related but soon after all this began she started to lose her vision too. We increased her intake from 1 cup a day to two cups a day which has helped in her putting on weight but she is still very thin and trail looking, and very quickly (seemed almost like overnight) lost all her vision. Diarrhea continues to be an issue and she is now unable to hold it until we get her to the dog run. She goes anytime and anywhere she has the urge. She is crated at night, nothing new she has always been crated at night, but she now defecates in her crate. Whereas before she would let us know she has to go outside. I guess that is also a concern, she no longer lets us know she has to go. We have started to restrict her to a single room and have lined the room with pee pads. But as you can imagine the odor is horrendous even worse her urine also smells rotten. Are we in denial, are we keeping her longer than we should?
Add a comment to Onyx's experience
Was this experience helpful?
Fred
Golden Retreiver
14+ years
2 found helpful
Our 14 year old Golden is quite active, eats grain free high quality food and takes golden paste twice a day (changed his life 2 years ago). He does have cloudy eyes and slips a bit on hard wood and his hearing is going but he plays and walks daily and is at a great weight. He does have quite a few fatty tumors, some 2 inches, and they are checked annually.
This past week he has started to just go poo standing in the kitchen, once in the front room, and once even when turning over in bed. He does not assume the position, his poo just falls out. It is 'normal' and he does not appear to be in any pain (other than the shame he feels).
I was chalking it up to his age, he is a rescue and may be older... and do not want to put him through a battery of tests for that. But am now wondering if it may be something else, something I should take him to the vet for? Thank you.
(I've done so much reading, I have pages of things... I'm sick with worry he is in pain now!)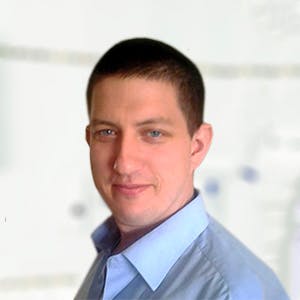 3320
Recommendations
Faecal incontinence isn't normally painful, but the shame can be mentally painful if they know they've done wrong; given his age, the faecal incontinence may just be a part of the aging process. You should however visit your Veterinarian for an examination to determine whether there is another cause or if there are any management options; plus given his age you should have a senior blood panel done regularly to catch issues like liver or kidney disease. Regards Dr Callum Turner DVM
Add a comment to Fred's experience
Was this experience helpful?
Lelo
Boston Terrier
5 Years
0 found helpful
I am fostering a sweet 5 year old boston terrier/frenchie mix, rescued from a puppy mill.
She was overbred causing complete incontinence, both bowel and bladder.
Please, if you know of any specialists that could help her I would love to see if its possible. Currently she wears a diaper, and it is very difficult. Thank you
Add a comment to Lelo's experience
Was this experience helpful?
Bennie
Weimaraner
11 Years
0 found helpful
For the past few weeks, Bennie has started leaving little surprise poop nuggets around the house. He does not seem to even know he is doing it, and otherwise has his normal poop patterns (tells us when he has to go, holds it fine when we aren't home, etc). For his whole life he has been an excellent dog for housebreaking with very few accidents in many years.
Recently, maybe a couple of times a week, we will find a small poop, like the size of a golf ball or smaller, that has somehow "slipped out". One time even in bed. It seems very random. He also has had some other issues that we have not yet resolved, so maybe they are related. 2.5 years ago he had cervical vertebrae surgery as he was having gait issues and it was a disc and a spur (if I remember correctly). He had seemed to recover from that, but recently I have been suspicious of similar symptoms to what we saw then (still to get more tests done for that). Could these be related? We put him on tramadol as he seemed in some pain and also carprophen as it may be some inflammation (vet recommended that one).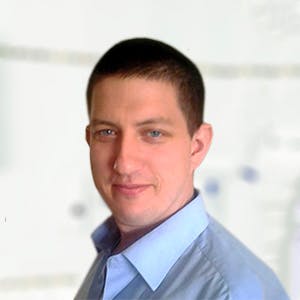 3320
Recommendations
Finding faecal balls around the house and in his bed may be due to a few factors like faecal incontinence which may be from a spinal issue, however another possible cause may be due to constipation with the odd 'nugget' sneaking out especially if it is hard in consistency; other issues may be with anal glands, tumours, age among other causes. You may try feeding a little plain canned pumpkin with his food to make defecation easier which may help if there is some constipation but ideally you should have your Veterinarian examine him to be on the safe side. Regards Dr Callum Turner DVM
Add a comment to Bennie's experience
Was this experience helpful?
Lulu
Miniature Schnauzer
1 Year
1 found helpful
My Miniature Schnauzer cannot control her bowel movements. She will have accidents wherever she is with loose poop. We have changed her diet but nothing seems to help. We have taken her to the veterinarian but they just gave her some medication but it did not help.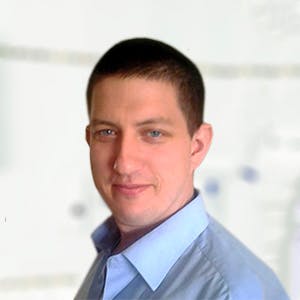 3320
Recommendations
There are various causes for faecal incontinence, but it is important to note that there is a difference if the faeces is falling out without Lulu being aware and if she is squatting to defecate all the time. Spinal conditions, nerve inflammation, anal gland disorders, sphincter damage among other causes may lead to faecal incontinence; checking anal tone is important to see if the anus responses when poked gently with a pen lid. Without examining Lulu I cannot give you any other advice unfortunately. Regards Dr Callum Turner DVM
Add a comment to Lulu's experience
Was this experience helpful?
Damon
Mix
7 Years
1 found helpful
Our seven year old Great Dane boxer mix has started releasing a small portion of loose stool while he's asleep. It seems to happen less if he's empty but at first it was maybe once a day then once every 8 hrs and now we are at about every 4 hours. This started nearly three weeks ago. We took him to the vet twice in that time and they expressed his anal glands and ruled out an infection and gave him arthritis meds. This seemed to help for about a week or so. And then the issue returned so we called our vet and they suggested switching his diet from Hill science to a high protein low residue food. So we are stocky transitioning to Fromm. We started 3 days ago but it's seems to becoming more frequent. Every time it happens we take him outside and he will finish his movement. It seems he's pooping twice as frequently as he used to. He only shows pain if we wipe him in an effort to clean him up. He's pretty active and has a very muscular build. It's hard for us to believe it's just because he's getting older. Seeking help trying to solve this puzzle.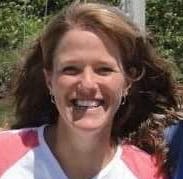 1611
Recommendations
Thank you for your email. I'm sorry that that is happening, it is never easy to accept that our pets our aging. Large breed dogs can be affected by neuromuscular degenerative problems in their hind end, and sometimes there is sadly very little that can be done. Your veterinarian seems to be doing a good job trying to help you manage this condition, and it may just be a trial and error process in finding foods that give him fewer stools, and firmer stools. Some dogs respond better to a low residue food, some to a higher fiber food. I hope that you and your veterinarian are able to find that combination.
Add a comment to Damon's experience
Was this experience helpful?
Memphis
Maltese
11 Years
1 found helpful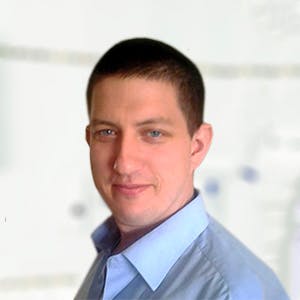 3320
Recommendations
There are various causes of faecal incontinence in dogs especially as they age, this may be caused by damage to the anal sphincter, rectal disorders, parasites, infections, trauma, spinal disorders, tumours among other causes. A visit to your Veterinarian to check for an anal reflex and for a general examination; minocycline is rarely used in dogs and can cause gastrointestinal upset. Regards Dr Callum Turner DVM
Add a comment to Memphis's experience
Was this experience helpful?