What is Bone Cancer?
Chondrosarcoma is the second most common type of bone tumor found in dogs, following osteosarcoma. It can affect dogs of all ages, but is most commonly found in older dogs. Larger breeds of dogs are more susceptible to chondrosarcoma, Boxers and German Shepherds having the highest occurrence. Chondrosarcoma can be life threatening, and the rate of survival negatively correlates with the cancer's progression upon diagnosis.
Chondrosarcoma is a malignant form of bone cancer in dogs characterized by a tumor of neoplastic chondroid and fibrillar matrix forming in cartilage. Chondrosarcomas often develop in the ribs, nasal cavity and pelvis but can metastize, or spread to extraskeletal sites such as the mammary gland, heart, aorta, larynx, trachea, vertebrae and penis.
Book First Walk Free!
Symptoms of Bone Cancer in Dogs
Symptoms vary depending on the site of the tumors and whether they have metastasized, or begun to spread to other parts of the body. Common symptoms include:
Limping or lameness (most often the first to manifest)
Localized swelling
Localized pain
Sneezing and difficulty breathing
Nasal discharge and/or nosebleeds
Bone fracture
Weight loss
Increased blood calcium levels
Causes of Bone Cancer in Dogs
The precise cause of chondrosarcoma is unknown. Development of tumors may be accompanied by abnormal hormone stimulation and bone cell growth. Body size and genetic factors may play a role, but not enough is known about these factors to identify a cause.
Diagnosis of Bone Cancer in Dogs
To aid the veterinarian in diagnosis, bring your dog in for an examination as soon as you recognize symptoms. Be sure to fully report the nature, onset and progression of your dog's symptoms. The veterinarian will begin by performing a thorough physical and orthopedic examination of your dog's hips, legs, shoulders, spine, joints and bones to check for abnormalities. This will be followed by a complete blood count, a biochemistry profile and a urinalysis. The results of these tests will be used solely to discover if you dog has any other health issues that may be causing the symptoms or need to be considered during treatment; if your dog has chondrosarcoma, all results will be within the normal range.
The veterinarian will take tissue samples from lymph nodes in order to analyze for cancerous cells. If nasal chondrosarcoma is suspected, a nasal bacterial culture will be taken and analyzed, as well as a rhinoscopy, or examination of the nasal passages. Further, a combination of x rays, computed tomography (CT) scans, nuclear bone scans, and radiographic scans will be taken in order for the veterinarian to identify and diagnose the type of tumor and its progression. Since it can be difficult to distinguish between osteosarcoma, chondrosarcoma and sarcoma in imaging, the best tool for diagnosis will be the biopsy of the cancerous growth for microscopic analysis in the laboratory.
Treatment of Bone Cancer in Dogs
Because chondrosarcoma advances so rapidly, there is only a 10% chance a dog will survive past a year of metastasis. For this reason, getting treatment as soon as possible increases your chance of survival. Be sure to talk with your vet about your dog's chances of survival and recovery as you will need to make decisions regarding treatment.
If caught before a tumor has metastasized, an operation to remove the tumor or amputate the affected limb will increase your dog's chances of recovery. In the case of an affected leg, your veterinarian's physical orthopedic examination of your dog will help determine if there is a chance of living a healthy life with the remaining limbs. If the tumor has metastasized, surgery may still be done, but even if the primary tumor is removed, there is only a 10% chance of survival. Surgery or amputation will likely be an extensive procedure involving a significant period of recovery, and only 2% of dogs are likely to survive two years after surgery.
Radiation therapy and chemotherapy have not proven effective at treating chondrosarcoma, but radiation therapy is still considered an option to prolong life and relieve pain in cases of nasal chondrosarcoma, or in other cases when surgical removal of the tumor is not possible. Anti-inflammatories, pain medication, and sleeping pills may be prescribed to help ease pain, and euthanasia may be considered in cases with poor prognosis and debilitating pain.
Recovery of Bone Cancer in Dogs
If your dog has surgery, limit his activity and provide a comfortable, quiet place to rest during recovery. For some dogs, this may mean confining them to a comfortable crate. Consult your veterinarian regarding a recommendation for your dog to relieve himself. Also consult your veterinarian on food intake during recovery. It is important for recovery that your dog be getting the right amount of food. In a case where your dog cannot eat on her own, you will be advised on how to properly use a feeding tube. Carefully follow your veterinarian's after care instructions, particularly regards to the site of surgery.
In the case of amputation, follow advice on how and when to reintroduce your pet to activity. Keep in mind that most dogs are able to adapt to the loss of a limb easily.
Your veterinarian will prescribe painkillers to help your pet recover from surgery or to cope with the pain otherwise. Never give your dog a higher dose than prescribed. It's important to keep track of each time you give your dog a dose of a painkiller in order to avoid overdose.
Bone Cancer Questions and Advice from Veterinary Professionals
Skye
Yellow Labrador
9 Years
0 found helpful
My 9year, 6 month old Yellow Labrador was diagnosed with chondrosarcoma of the left front limb nearly 3 months ago. I have declined amputation because Skye is overweight due to a kidney friendly diet he was put on 1 and 1/2 years ago. His kidneys are not functioning properly so he has to be on this particular diet. He has gained 15 lbs since put on this diet and I am concerned that if we amputate his front leg, the continued weight gain would cause problems with his other three limbs. Skye is very sore when he first rises from a nap or in the morning; however, in less than a minute, he seems perfectly normal and even still likes to run and play with other dogs. Something, of course, that makes him a bit more lame. How long can an older dog like Skye live comfortably with this? He is currently receiving acupuncture, Chinese herbals, gabapentin for pain and will begin a 3 part, intravenous treatment next week with his oncologist. This is a total first for me and I have no idea what to expect, i.e., how much time do we still have with our beloved companion? Thank you for whatever assistance you can provide.
IWth our dog hooch we got about six months more with chemo treatments. They were good quality months till one morning he just was vomiting foam and literally could not walk we had to carry him to the car and have a strecter brought to him at the animal hospital. That was the end of our beloved hooch.
Add a comment to Skye's experience
Was this experience helpful?
Tolinka
GSD
8 Years
-1 found helpful
After bumping her left rear leg on the rocker panel jumping out of my truck a week later swelling started just above the joint,of my 8yr old GSD. I thought it was a fracture but digital Xray showed a fuzzy bone line of about 2in above the ankle joint. It is 3mons later with swelling on the area. She is still eating good and wants to still jump,play ball, walk, she's on tramadol for pain an inflamatory I am trying a product called Infinite it has Tumeric (Curcuma Longa)125mg, Glucosamine 250mg , MSM 100mg been on this for a week now as of this writing 11/18 she is holding her own, but i know time is short.
Try Petandim, i have my 13 yr old on it . I had given him to my neighbor with strict instructions on his diet without knowing that they wouldnt follow. We had several discussions about it. Well he showed at my house, could hardly walk. I took him back. He was able to get on my futon and layed there for two days, he had an infection. Way underweight. I started him immediately on antibiotics, and petandim, and 3 hot meals a day. In 3 days he was up and trotting around the house and outside. Their excuse was he is old and when its his time, its his time. Totally disagreed with me that supplements needed to be included in his daily regimen. We take supplements to help with our ailing body for comfort. It is the same with dogs. They should be as comfortable in their later years too. Why allow a dog to be in pain till his last breath. He was at the point of giving up from his pain. Not exceptable in my books. I swear by petandim by Life Advantage makers of Protandim. He is no longer limping or having issue's getting up and down. Here is a link if you are interested, http://virtualteamforhealth.lifevantage.com/
Add a comment to Tolinka's experience
Was this experience helpful?
Nani
Unknown
Eight Years
0 found helpful
I have an eight(at least) year old dog of unknown breed who was diagnosed with osteosarcoma two months ago. She has an exposed tumor on her left hind paw. She also suffers from incontinence. Her leg has started to swell and whenever you hold her leg, to bandage the tumor, she tries to free it. Though, she has not shown any signs of pain, she doesn't howl or whimper, she eats her food, barks when the other dogs bark and tries to move on her good three legs as much as she can. She is also a very brave and strong dog. Should I get her on painkillers considering she tries to free her leg whenever I'm going to bandage it, is it pain or the fact that she doesn't like bandages that she tries to free her leg?
Add a comment to Nani's experience
Was this experience helpful?
Heidi
rottweiller
11 Years
0 found helpful
Has Symptoms
weight loss, limping, leg swelling
Our 11 yr old Rottweiller starting limping and then holding one rear leg up as she walked. Her appetite went down as she lost 10 lbs and swelling started in her rear leg. On our Vet examining her, X-rays were taken as she found cancer on the bone of her rear leg and had quickly spread to her lungs. It was the Vet's explanation that is was for the best that they put her down as she estimated that she had about one month yet to survive.
Add a comment to Heidi's experience
Was this experience helpful?
Cooper
Border Collie
6 Years
0 found helpful
So my 6 year old border collie mix, Cooper, just went through a spinal surgery after being diagnosed with chondrosarcoma in one of his vertebrae. His symptoms before were hunched back, whimpering at the slightest movements, and eventually paralysis of the back legs and impotence. After the surgery , he is walking great, just a little wobbly. However, our vet has prescribed him chemo meds which I've read everywhere are not a good treatment for chondrosarcoma. I'm a little confused and honestly scared to start giving him chemo drugs. I have no idea what to do.
Add a comment to Cooper's experience
Was this experience helpful?
Rocky
German Shepherd
10 Years and 9 months
3 found helpful
My GSD has osteosarcoma of the left Tibia. He is 10+ years and not a candidate for amputation due to arthritic hips. We are giving him Tramadol 150mg 3 times a day. He cannot put the leg down on the floor at this point but otherwise seems to be his old self in every other way. How do I know when it is time for him to be euthanized? I am having such a difficult time with the idea of him having more time and me cutting it short for him. Is he suffering? I honestly can't tell if he is. Please help. I have a vet on call to euthanize at my home.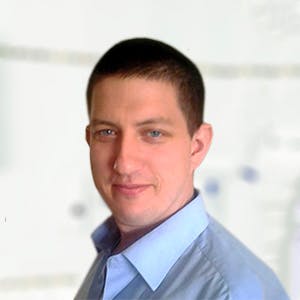 3320
Recommendations
Euthanasia is never an easy decision, people worry about their loved one being in pain and question whether they are prolonging life for the benefit of their pet or their own benefit. Generally as a dog owner, you would know when Rocky is no longer Rocky; behavioural changes, distancing and other changes are usually good indicators to go by. If Rocky is still himself, I would enjoy the remaining time you have together; once you start to notice that he is no longer himself, this is the time when you need to ask yourself if it is time. Regards Dr Callum Turner DVM
Hey Rocky's owner. I just wanted to write and say that we are in the same boat with our 11 year old black lab. She's so precious to us and it's been really hard to know what to do. Some moments it seems like she's gonna be fine and other times it seems like she needs to go right away. It's so, so painful.. especially because she still looks so good besides the giant tumor on her shoulder. I don't know what to do either. But, I do have to trust that I will know at some point.. I also am so worried about cutting her life short, but also the anxiety about when it will happen and seeing her sometimes joyful and sometimes suffering deeply every day is kind of killing me. It feels kind of good to know we're not alone.
Add a comment to Rocky's experience
Was this experience helpful?
Skeeter
Mix
10 Years
0 found helpful
He was just diagnosed with bone cancer in his back right leg and we have decided against amputation bc he had a terrible accident at 2 that has left him with some hip and back problems. Can I cast he affected leg?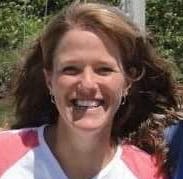 1611
Recommendations
Thank you for your email. Casting won't help at all with any pain, swelling, or problems from bone cancer, and may cause more complications with his skin and infection. Sadly, there is a natural progression to cancer, and you just need to make sure that he is comfortable. If he needs more pain medication or management, your veterinarian can guide you through that. I hope that he is comfortable.
Add a comment to Skeeter's experience
Was this experience helpful?
Stanley
Boston Terrier
11 Years
0 found helpful
Our vet recently found a 8cm tumor on our dog's spleen. Splenectomy was performed several days ago and tumor was removed. Some growth into Pancreas but no other noticeable spread. Surgery recovery is going well. Tumor pathology came back with results of "Osteosarcoma" and "Chondrosarcoma". Is this a confirmed case? Does this imply that he has tumors on other parts of his body (bone/cartilidge) that spread to the spleen? What is the general survival rate for this type of disease? Recommendations on next steps? Not ready to give up on our little buddy yet but want to ensure that he's not in pain!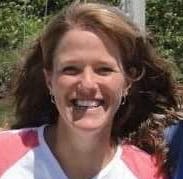 1611
Recommendations
Thank you for your email. I'm sorry that Stanley is going through this, but glad that you are committed to doing the best that you can for him. Osteosarcoma and chondrosarcoma are unusual cells to find in the spleen, and do typically originate from bone. It would probably be best to consult with an oncologist to find out what this means for him, how to fight it, and what his prognosis is. I hope that he does well.
Add a comment to Stanley's experience
Was this experience helpful?
Hershey
Labrador
12 Years I months
0 found helpful
My 12 year old chocolate lab has bone cancer that was dx'd after a fractured tibia. He has a cast on it and is mobile,eating,drinking, doing his business. He is on tramadol and my vet has made an herbal remedy I'll pick up tomorrow. He has mets to lungs. I've heard that dogs hide their pain well so now I'm conflicted on whether he is truly pain free or if euthanasia is in order? I surely don't want to lose my friend but don't want him suffering in silence! Any advice is greatly appreciated!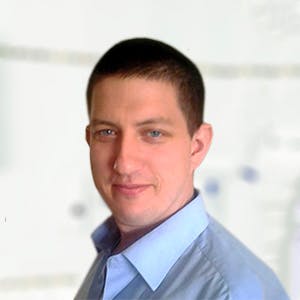 3320
Recommendations
Dogs are stoic and usually do not show their suffering until it becomes unbearable for them, they don't want to look weak in front of their owner; deciding whether to euthanise or not is never easy and it is a question which Veterinarians do not like answering as owners may feel pressured into something they are not ready for, this turns into treating the owner rather than the pet. I always suggest to look for behavioural changes, distancing from loved family members etc… these are usually the tell tale signs. Regards Dr Callum Turner DVM
Add a comment to Hershey's experience
Was this experience helpful?
Chica
Rottweiler
10 Years
0 found helpful
Has Symptoms
shoulder pain due to cancer
our Rottie Chica has Chondrosarcoma, our VET MD has her on tramadol 50mg 4 to 5 times a day,, her left shoulder has grown to a little larger than a baseball,, she can put little if any weight on the left leg.. is the pain med's prescribed sufficient ?
we understand she has only weeks or a month. is there a local shot or something we can give her in the shoulder to alleviate the pain?
a cortisone shot maybe ?
she was diagnosed in Dec.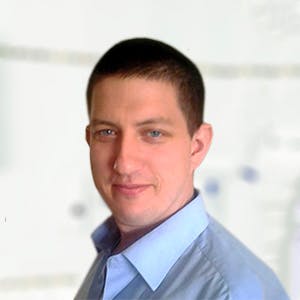 3320
Recommendations
There are stronger analgesics available but I am legally unable to tell you of any as I haven't examined Chica; also there are ways in some cases to give local anaesthesia injections to a site but efficacy is short lived. Pain management is a very difficult balance and can be abused like in human medicine. Your Veterinarian would need to be consulted about changing analgesics depending on Chica's condition. Regards Dr Callum Turner DVM
thank you so much Dr Turner, will speak to our Dr and see what she can offer us.
I HAVE MISTAKENLY GAVE YOU THE WRONG CANCER IT'S =====osteosarcoma====
MY APOLOGIZES.
DANIEL
Add a comment to Chica's experience
Was this experience helpful?