What is Low Blood Albumin?
Low blood albumin can occur because of a loss of protein due to damage in the intestines or in the urine because of kidney disease, or the lack of production of it due to liver damage. Most often it is associated with chronic protein loss due to an underlying disease. Albumin needs to be properly balanced; this is required to keep fluid from leaking out of the blood vessels and then accumulating in the abdomen or lungs. This condition is not breed, age or gender specific.
Low blood albumin is also known as hypoalbuminemia. Albumin is a protein in the body which is made in the liver. It's purpose is to transport molecules but more importantly, keep fluid from leaking into other tissues in the body. Low blood albumin in dogs can be the result of numerous medical conditions.
Book First Walk Free!
Symptoms of Low Blood Albumin in Dogs
Hypoalbuminemia usually develops alongside an accompanying condition and can mean there is liver or kidney damage, or an issue with the intestines. It can be a chronic problem, or occur very quickly. Symptoms of this complication include:
Swelling of extremities, such as legs and paws
Vomiting
Weakness
Diarrhea
Distended abdomen
Breathing difficulty
Causes of Low Blood Albumin in Dogs
Hypoalbuminemia can result as a decrease in the ingestion of protein, a loss of protein through the gut or kidney, or by a failure of the liver to produce protein (therefore causing blood albumin levels to decline). These complications can result from the following underlying causes:
Malnutrition (thus a decrease in ingestion of the protein)
Cancer or inflammatory bowel disease (produces a loss of protein)
Protein losing enteropathy as a result of a parasite, gastritis or colitis
Liver or kidney disease
Malabsorption of nutrients from food
Severe infection
Pancreatitis
Heavy blood loss
Fungal disease
Large volume of fluid in the abdomen (chronic)
Burns that are severe, resulting in an albumin loss from the skin.
Diagnosis of Low Blood Albumin in Dogs
You may be bringing your dog to the veterinarian for a regular annual checkup, and routine blood work shows a low albumin level. Or perhaps your pet is showing signs of illness and a visit to the clinic is needed to diagnose the problem. With low blood albumin, it is necessary to rule out the causes of the condition, one by one in order to make a correct diagnosis.
The diagnosis will begin with a physical exam and bloodwork. Be prepared to relay any symptoms or behavioral changes you may have noticed in your pet. Further tests after the initial examination could include urinalysis to see if protein is being lost in the urine. An abdominal ultrasound may be done to see if there is a fluid accumulation in the abdomen. As well, x-rays will reveal fluid in the lungs, if this is the case.
Treatment of Low Blood Albumin in Dogs
The immediate treatment of your dog will depend on the condition they are in upon entering the emergency room or clinic. An overnight stay or hospitalisation for a few days may be required if your pet is in a crisis state, because stabilisation of blood levels and vital signs will be necessary. Intravenous could be of urgency if your pet is undernourished or dehydrated. If there is the presence of pulmonary edema (accumulation of fluid in the lungs) or ascites (buildup of fluid in the abdominal cavity), procedures to drain them will commence.
Depending on the diagnosis, method of treatment or medication prescribed will vary. For example, the regimen for pancreatitis might include enzyme supplementation, while a diagnosis of cancer or kidney disease (which can mean a loss of protein through the kidney) will follow completely different protocols. Liver or kidney failure are much more problematic and the prognosis can be poor.
Recovery of Low Blood Albumin in Dogs
The management and recovery of hypoalbuminemia will depend solely on the underlying cause of the condition. Causes such as an infection or gastritis will have a more positive outcome and an easier resolution than a diagnosis of cancer or liver disease. Management of your pet's illness might include medication, dietary changes and long term medicinal treatment. Regular follow up appointments in any case will be needed. The veterinarian will want to verify that your pet is in continued good health by checking your dog's albumin levels and verifying that no fluid remains or that accumulation is not a recurring issue.
Low Blood Albumin Questions and Advice from Veterinary Professionals
Buddy
Westie
14 Years
0 found helpful
Buddy lost a lot of weight quickly, low albumin in bloodwork, very lethargic and no appetite. Waiting on results from CBC bloodwork. Started giving him chicken and rice so he is eating a little. Dr wants to an ultra sound to check for cancer. I fear I'm going to spend thousands of dollars to find out Buddy is old and his time has come to go to doggie heaven. How do I handle this? Is there a point to the ultra sound? Do I need to spend $700 on a test to tell me he is sick? I know that! I'm not going to treat my 14yr old dog for cancer. What do I do?
Kim, she was 15 years old which is the upper limit for most breeds. You did the best you could, and made decisions I'm sure that were difficult, yet made with the utmost of love for your sweet girl. No need to feel any guilt. She's crossed the rainbow bridge and has happily known the love that many dogs never receive. She's no longer suffering, but now is pain free and symptom free, and waiting to be with her Mom again one day.
She died the day after I saw the new vet so it was too late to treat. I will never know if he was right or if it was cancer. Not a fun place to be.
I would get the ultra sound. I did not as my dog was nearly 15 and they assumed it was cancer. The last vet I saw thinks it was IBD which is treatable. Now I live with the guilt that I could have saved her. 😢
Add a comment to Buddy's experience
Was this experience helpful?
Vlekkie (Afrikaans for Patches)
Dachshund
4 Years
1 found helpful
I have a male dog (4 years old) that was diagnosed with kidney disease beginning January, 2019. He is under Vet supervision. Today I took him to a follow up appointment to see if is Albumin levels is stabilizing (2 week's ago the count was 15) but unfortunately it is exactly the same. His only visual symptom is his swollen abdomen. Otherwise he is as healthy as a horse. He is on medication (Fortekor 5 x2 a day, Prednisolone x 2 twice daily started today), mild diuretic x 1 a day). Two weeks ago they drained his stomach of 700 ml of fluid. Today his stomach is yet again as big as a balloon. He is on Hills kd dog food.Today they gave him cortisone to see if this will help. I don't know what else to do to help him.
I would prepare food for him, and have the diuretic spironolactene, my dog is 60 pounds and takes 2 pills daily. We walk short times 4 x per day.
I feed her 4 times a day. We go acupunture and also holistic vet that use vom technology veterinary orthopedic manipulation. This helped a log
My 2 year old dog is going through the same thing. Only observable symptom is the bloated abdomen (went from 22 lbs to 33 over a month). I've had x ray, blood work, and ultrasound. They assume cancer or severe IBD . Started prednisone, weight held at 33. Recently drained 3 liters of fluid (down to 27 lbs, still some in there) and as of 1 week she is still holding at 27, though her albumin is still low. Did any of you get any resolution? I feel like this is just crazy for a 2 year old dog and really hoping there is something trivial that's been missed.
Hi, Vlekkie. I am sorry to hear about your dog. I hope he is doing ok. We are in the same experience with our dog. I would suggest taking him off Hills KD and switching to a more holistic KD formula. Hills is having a lot of recalls and is not a good formula. We have personal experience with Hills. They do not use quality ingredients and in the long run will not help. I wish you the best. I know it is difficult.
I am sorry and I feel the pain you are going through. My dog Jax is going through the same thing right now. He looks fine with a bit less mobility due to the increase in fluid in the abdomen area. His albium level was 11 and decreased to 10 over the span of the weekend. The vet says its severe kidney disease. We are currently waiting to see if the medication, similar to the ones prescribed above but with a very low does of advil to help with his blood. We are also using fish oil as recommended by a specialist. I am very scared as his conditioning isnt getting better and that I may have to put Jax down on his 5th birthday. I am really hoping/praying his albium level will increase over the next few weeks.
Add a comment to Vlekkie (Afrikaans for Patches)'s experience
Was this experience helpful?
Vegas
Chihuahua
10 Years
0 found helpful
My sweet and cute long hair chihuahua has gone to the Vet. Blood work results are 423 SPEC-CPL and low Albumin. With help of his urine samples it had been determined that his kidneys and liver are normal. He went in because he was lethargic, no appetite, and soft stools. I caused him to have a bout of pancreatitis because I fed him fatty pork scraps. Thank goodness is feeling better.

He is scheduled tomorrow for the following: Texas A&M GI Panel, Specialty Ultrasound, IDEXX Ultrasound/Radiology Referral, Ultrasound Guided Fine Needle Aspirate, and Iowa State Cytology.

Is this still necessary? Should I ask for another blood panel now that he has recovered from the pancreatitis?

I am seeking comfort from an educated opinion. I look forward to a response.
Add a comment to Vegas's experience
Was this experience helpful?
Louie
Schnauzer-Poodle
7 Years
0 found helpful
My 7 year male,Schoodle, Louie, started with Ascites 2 months ago, blood work, low albumin,1.1-low hemoglobin-10.4,low hematocrit-31.7,low platelet-61. I told the vet i cant aford anymore tests if he won't be living too much longer based on the blood work,I also don't want to put him through tests. The vet said I can keep him comfortable but his life expectancy is very short. I've chosen to put him down this week since he is having breathing issues due to extreme ascites. Does anyone have an opinion?
Add a comment to Louie's experience
Was this experience helpful?
Tyson
pomeraninan
11 Years
0 found helpful
Has Symptoms
no symptoms that I can see
I have a 11 yr of Pomeranian. I took him to doctor for simple neck pain and just requested routine blood work. to my surprise this was the result,
TP 3.1 g/dL L 5.0 - 7.4
GLOB 1.5 g/dL L 1.6 - 3.6
ALB 1.6 g/dL L 2.7 - 4.4
AST 62 IU/L 15 - 66
ALT 27 IU/L 12 - 118
ALKP 64 IU/L 5 - 131
TBIL 0.1 mg/dL 0.1 - 0.3
CREA 0.5 mg/dL 0.5 - 1.6
BUN/UREA 10 mg/dL 6 - 31
PHOS 2.8 mg/dL 2.5 - 6.0
GLU 74 mg/dL 70 - 138
Ca 7.3 mg/dL L 8.9 - 11.4
Ca (CORR) 9.2
Sodium 153 mEq/L 139 - 154
Potassium 4.6 mEq/L 3.6 - 5.5
Na/K Ratio 33 27 - 38
Chloride 122 mEq/L H 102 - 120
and temp of 102.
doctor did not see the result till next day so we went home with pain med for neck pain but he called me next day with lab result very worried that the dog may have cancer and I should take antibiotic till couple of days later that he would see the dog for quick Ultrasound and if he sees fluid leak in the stomach and to take samples.
to add, the dog lost 1 lb in 4 months.
next day, the dog was just fine with no symptoms and eating and everything else was normal. he just does not like his food because he has allergies and takes hydrolyzed protein soy base royal canine food that he hates.

next day, I was imagining that he has distended stomach (maybe because I read too much about people's comments about their dog on this website). I took the dog to doctor (48 hours after original test). they did quick ultrasound and saw very little leak that was not enough to take sample from. they re-did of test and they got the following:
TP = 4.6 g/dL L 5.2 - 8.2
GLOB = 2.7 g/dL 2.5 - 4.5
ALB = 1.9 g/dL L 2.2 - 3.9
ALB/GLOB = 0.7
ALT = 50 U/L 10 - 125
ALKP = 82 U/L 23 - 212
CREA = 0.7 mg/dL 0.5 - 1.8
BUN/UREA = 8 mg/dL 7 - 27
GLU = 82 mg/dL 70 - 143
BUN/CREA = 11

so pretty much the lab had improved and doctor discontinued pain med and antibiotic. and sent urinalysis out. note that 2 yrs ago, dog had serious pancreatitis. but he had no symptoms this time but there was a possibility of flare that doctor thought is far fetched.
dog is pretty active and normal. so, we are all puzzled what this is.
we will have urine result tomorrow. so, could it be liver? could it be cancer?

can anyone help?
thanks
Add a comment to Tyson's experience
Was this experience helpful?
Maddie
Jack Russell Terrier
15 Years
0 found helpful
My 15 year old Jack Russell has low protein in bloodwork and protein is high in urine. She has been taking Enalapril for almost a year for the protein levels in her urine. Protein levels have been going up in urine. What would you recommend? As stated, she is 15 years old...should I do further testing? Is there something else I can do?
Add a comment to Maddie's experience
Was this experience helpful?
Law
cockapoo
8 Years
0 found helpful
About a month ago, our dog came down with what appeared to be gastritis. After a few days of vomiting he became very picky and wouldn't eat or drink much. To avoid dehydration, I fed him syringes of chicken broth, etc.
For two weeks his lack of appetite continued, and he had very sporadic vomiting but nothing that we could pinpoint as a pattern. He was rechecked and our vet diagnosed him as having developed chronic gastritis. He prescribed Prilosec daily and said it may help him keep food down.
As our dogs appetite improved we have seen less vomiting episodes, but this past week his abdomen began to swell. His appetite, energy levels, and demeanor are all totally normal. He has been going to the bathroom without any issue, so our vet said to just keep an eye on him. Today he vomited and I immediately brought him in.
Xrays showed no enlarged organs/heart issues, CBC showed a low albumin level of 1. No signs of infection. Urinalysis showed what my vet described as an incredible amount of protein in the urine, I believe he said a value of 1,000. Glomerulonephritis is what he suspects, but recommended we see an internist or other specialist that can do an ultrasound. He did not give us any instructions or ways to raise the albumin levels at home, only an antibiotic in the event he has any infection in the kidneys that would worsen the problem.
I am completely devastated. I know seeing a specialist will give us answers, but what exactly are they looking for? If this diagnosis is confirmed, can we expect to manage the condition or is it a terminal diagnosis? I do not want to put my dog through unnecessary tests/unfamiliar places only to be told there's nothing we can do. He is still happy, eating well, and isn't having issues breathing due to the Ascites.
Add a comment to Law's experience
Was this experience helpful?
Marty
Goldendoodle
7 Years
1 found helpful
Our goldendoodle Marty has been deteriorating over the last few months. In June of 2018 he ingested a bunch of grapes which we sought medical attention for and he was given meds to vomit up the grapes. His follow up blood work late summer was normal with the exception of slightly low protein levels. During the next few months he progressively became more lethargic with difficulty getting up from a lying position, decrease appetite (went from 98-102 to 88 lbs) and seemed to be breathing heavily. WE scheduled a vet appointment to find he had a low grade fever. We initially tried anti-inflammatories thinking it may be the start of arthritis. However, symptoms did not improve. Follow up visit one week later revealed no fever (however he was on the anti-inflamatories) and repeat blood work revealed an increase decline in his protein levels. X-rays were negative of both the chest and abdomen. Surprisingly, his urinalysis revealed only low protein in the urine. The vet placed Marty on an antihypertensive medication (benazepril 10 mg) to retain what protein he was loosing in the urine. We are now waiting for an ultrasound in 2 weeks however I feel like we need to get answers sooner to begin to treat if the prognosis is one that is treatable. His bark is also "off." He typically has a deep bark but when he can bark it is high pitched. He will also make a licking noice at night however he is not cleaning his paws but what appears to be licking in mid air. When lifted into the car... he moans. His appetite is fine if we add meat or canned food to his kibbles and he drinks water often. He appears to be urinating and has a few bowel movements daily (formed). My question is two fold... any idea what his symptoms point too and should I take him in for an emergency ultrasound to not delay the corse of treatment needed? Any help would be forever appreciated.
Ask your vet about checking for whether there is fluid in or around his lungs. If he finds it, this would help explain any discomfort, watery sounds at night, and change in voice. This is only one possible reason, of course. It could be something else.
I'm so sorry you're all going through this. My Airedale Max has been chronically ill with presumed inflammatory bowel disease since I adopted him six years ago. He is on a litany of medications, and recently had a flare up of diarrhea and anorexia which cost me over $600 to try to get some answers.

I'm not sure what the cause of Marty's illness is but I think you should have the ultrasound sooner than later. I was able to get my Max in the next day, but it is very, very expensive at these Emergency clinics. They try to sell you on every single possible procedure and test. I would consult with your vet before going (they will need to send records) and be clear on what tests you want done.

I hope this is somewhat helpful and I hope Marty gets better soon.
Patty
Add a comment to Marty's experience
Was this experience helpful?
Bentley
French Bulldog
3 Years
1 found helpful
Low albumin
My Frenchie started showing signs of lethargy, weak hind legs, loss of appetite and diarrhea. Vet did an initial blood panel in house with x-ray. NO temperature, bloodwork OK and nothing on x-ray. Prescribed metro and gave prescription food. His prognosis stayed the same over the nest few days and took him back to vet to do another blood panel which was sent out, x-ray and diagnostic tests. Nothing on x-ray, bloodwork came back ok except for low protein levels. Prescribed amoxicillin and was given barium tablets, some pain meds and more metro. Ate that day and hours later vomited all of the food. HE had a normal bowel movement the next morning. Went back to vet and did a radiograph. Vet checked the stool sample and found the barium tablets had passed in the stool. Vet advised that if there was any further vomiting, I would have to go straight to the animal hospital to see an internal medicine doctor. My concern is the weakness in the hind legs. My Frenchie is larger for his breed but extremely athletic and fit. He is not overweight but very agile. He has trouble walking up the small step on our front porch and will not attempt to jump up anywhere.
I'm going through this now. What was your diagnosis?
Add a comment to Bentley's experience
Was this experience helpful?
Myllie
German Shepherd
11 Years
1 found helpful
I noticed my German Shepherd, Myllie, has notable swelling in her extremities. After a trip to the vet, blood work, urine sample, and abdominal xray her diagnosis is Hypoalbuminemia. She was prescribed metronidazole 500mg twice a day. After the vet didn't find a cause for the low protein this was the recommended treatment.
Add a comment to Myllie's experience
Was this experience helpful?
Max
Boston Terrier
9 Years
2 found helpful
My dog appetite's changes daily. Sometimes he's hungry and eats more. Other days he eats very little. He has lost a lot of weight (he was at normal weight before, not obese). His albumin levels are low. Amylase and lipase levels are low. He has water retention in the abdomen. ALP, ALT, GGT are greatly elevated. Red blood cell count is low. He is so weak that he won't stand. All of these symptoms occurred within the past 2 weeks. Before that, he would vomit almost every night (white, sometimes yellowish fluid) with no other symptoms.
Last year he had a major infection that affected his pancreas, liver, gallbladder and bile ducts. Antibiotics helped.
Please, if anyone has any advice I would be so grateful.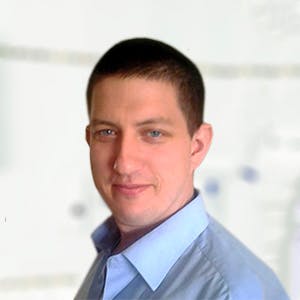 3320
Recommendations
Given Max's history with the infection which affected the pancreas, liver, gallbladder and bile ducts along with the blood test results now; I would highly recommend an ultrasound of the abdomen since the biochemistry information you have provided are indicative of pancreatic and liver injury or from obstruction of the bile ducts (a pancreatic lipase immunoreactivity test may also be useful). Liver injury would increase AST, ALP and GGT as well as causing low albumin; in turn, the low albumin leads to ascites (accumulation of fluid in the abdomen). Regards Dr Callum Turner DVM
Boil chicken breasts and white rice. 1 cup of rice 1/2 cup of chicken. 3 times a day. It works
Could the previous infection (last year) cause scar tissue in the affected area?
Add a comment to Max's experience
Was this experience helpful?
Jenna
Golden Retriever
1 Year
0 found helpful
Jenna has been staying at the vet for 4 days now. She went in with low spirits. We thought it was her allergies acting up. However the Vet did a blood work and she had low calcium low white blood cells and her albumin was 2.2. Two days later he did another blood work and now her albumin has lowered to 1.7.
Add a comment to Jenna's experience
Was this experience helpful?
DM
Pembroke Welsh Corgi
3 Years
1 found helpful
Has Symptoms
significant distention of abdomen,
marginally lower protien in blood
marginally lower albumin in blood
My corgi weaned a litter of puppies the beginning of July. She was a bit underweight but was eating well and drinking well. Toward the end of July we began to see an increase in her abdomen. After ruling out gorging and uptake in water intake, we took her to our vet. She has significant distention of her abdomen but no other symtoms. She is not lethargic, still wants to be a part of our ball throwing and running each night. Our regular vet says that her heart sounds great, no signs of parasites, etc but her bloodwork shows that her protein and albumin are low. Sample of the fluid from her abdomen doesn't show any type of infection and all other bloodwork is normal. We have a referal from our vet to specialty clinic and have the earlies appointment scheduled for further testing, xrays, and ultrasound but I am trying to find out more of what may have caused this and what to expect at our appointment. The only difference from her first litter to this one after weaning is an obvious change in the texture and color of the dog food that we normally buy. No change in ingredients or percentages but a definite change in look, texture and smell. I have since quit feeding her the food and changed it. It may be wishful thinking but I believe there is a slight decrease in her abdomen since the switch.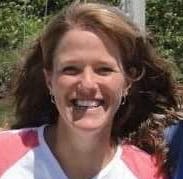 1611
Recommendations
There are three basic causes of low protein - kidney disease, liver disease, and intestinal disease. It may be a good idea to have a fecal sample checked for her, as intestinal parasites can cause that problem, and having puppies can cause intestinal parasites to migrate. I hope that all goes well for DM.
No parasites on fecal. Neg on heartworm test as well. Thank you for the information. I am trying to prepare for the worst and hope for the best.
Add a comment to DM's experience
Was this experience helpful?
Wiggles
Maltese
11 Days
0 found helpful
My dog had low albumin of 1.1 on a routine blood test. Globulin of 4.0. The Internal Medicine doctor performed an ultrasound and additional blood work. Ultrasound normal. Albumin at 2.1. All kidney and liver blood work good. No digestive issues. No fluid. He is a Maltese which I've seen mentioned a few times on here. Could certain breeds naturally have lower albumin and nothing wrong with them?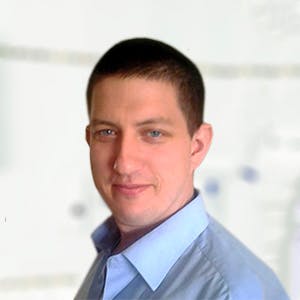 3320
Recommendations
There are various causes for low albumin (see link below), 1.1g/dL is low but 2.1g/dL is just below reference range (2.3–3.1g/dL); I cannot say what the specific cause of the low albumin is since there are many causes including intestinal loss, kidney loss, pancreatic disorders, liver disease among many other causes. I'm not aware of any specific literature regarding low albumin in certain breeds, however another blood test would be useful to see if the albumin returns to normal or decreases again. Regards Dr Callum Turner DVM www.idexx.eu/globalassets/documents/parameters/8088-us-albumin-interpretive-summary.pdf
Add a comment to Wiggles's experience
Was this experience helpful?
Kleo
Samoyed
7 Years
0 found helpful
My dog has a low alb levels he has build up fluid in abdomen, all of the test that we perform shown that his liver is damaged and how he ia in hospital and he is having IV with some proteins that should elevate albumin levels.My guestion is I am from Macedonia and there ia no technology in my country for transfusion on dogs or blood pasma to be giving he only can get iv with proteins I wanted to if there is any kind of pills for low albumin and if there is which one and what other things I can do help my dog I love him so much and I would gave him my blood and organs if I could to hel him.And is it possible that my dog is possined? Thank you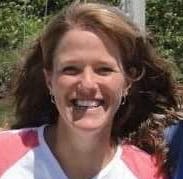 1611
Recommendations
Without knowing more about Kleo's labwork and clinical signs, I can't comment on whether he may have been poisoned, but it would make a difference if his liver damage seems acute or chronic. You can't replace albumin in large quantities - if the liver damage has caused a decrease in the production of albumin, the liver needs to repair and start producing albumin. It sounds like your veterinarian is doing everything that they can, and there are medications that he can be on to support his liver function - Denamarin is one of them. It isn't an albumin supplement, but it supports liver function. I hope that he is okay.
Can someone tell me what to do thanks. And also he has chronic gastritis and anemia beside the liver disease. We made all the tests eho,blood exams, biochemical exams, xrays,serum blood exam and he had elevated ast,ald that shown that the liver values are elevated everything else was fine. We managed to drop down the results with sylimarin and liveril,bcomlex,and special diet and he was getting better now he is having problems with the albumin his albumin is 5 and it should be 50,he is on iv with synthetic proteins for two days and he is in hospital,we don't have any technology as I mentioned in Macedonia, so how can I help my dog I read for rhis medicine same S adenosyl methonine and I trying to find in Greece so is that medicine ok here in my country they don't know what is that and I also find this super albumin pills from amazon I can order them and they would be here for like month and half so I don't know what to do can someone please tell me. Thank you
Add a comment to Kleo's experience
Was this experience helpful?
Remi
toy poodle
10 Years
0 found helpful
We took Remi to the vet four days ago after a series of vomiting and bad diarrhea that occurred early that morning. We found him sleeping by the bathroom after discovering three random spots he vomited over the night. When at the vet, he refused to eat a treat offered to him (which he never refused in the past). Also, he made random adjustments to his posture during the examination - which the vet said was a sign of abdominal pain. After his temperature was taken (which was low) and a further rectal examination, he suddenly had bloody diarrhea. The vet took a couple of x-rays and a blood test. X-rays revealed nothing, except the vet noted his liver is quite small. The blood test showed low levels of protein; and, after further analysis, his albumin level was at 1.7 (he's 3.8 kg). The vet decided to hospitalize him to ensure he got enough fluids as well as to monitor him further. They gave him a shot/IV fluid to help w/ his nasuea. Additionally, they gave him half a pack of plasma transfusion to boost his albumin levels. Later that day, they did an ultrasound. The small intestines appeared oddly rippled and at the entrypoint they saw a black mass which they thought was a build up of excess fluids. After consulting with their team, they felt it was most likely Remi had consumed a foreign object and should undergo surgery. They told us of all possible outcomes and we agreed to the surgery. Post surgery, it turned out there was no foreign object. They "explored" the area and found nothing abnormal beyond a minor build up of plaque in the intestines which they took as a sample and sent for a biopsy. Otherwise, Remi came out of surgery as good as possible. Day 2 Hospitalization: Remi was very weak, tired and refused to eat. They gave him the remaining half pack of plasma post-op. There was no improvement in his albumin levels. He appeared in a lot of pain. Day 3 Hospitalization: Remi was weak, tired and continued to refuse to eat. He threw up again during the day. He received some synthetic protein. His albumin levels actually decreased to 1.1. His belly area appeared bloated - but the vets noted this can happen due to post-op/anesthesia and a build-up of fluids in the body. We walked him for the first time during our evening visit. He was slow, but walked. During our walk, his stool was liquidy/soft but and dark brown. Day 4 Hospitalization: During our morning visit, the vet mentioned that he may have an infection of the pancreas. He received another two doses of plasma to boost his albumin levels, which are now 1.4. He also had a chest x-ray to see if he had any fluids in his lungs - which there was none. He had more energy and walked with us during our evening visit at a rapid pace. He did not eat from us - even when lunch meat was offered (which the vet okayed). Again during our walk, his stool was soft but and dark brown but firmer this time. Could there be any other causes for what is happening w/ Remi? Are there questions that we should ask the vert that we've missed? What can we do after he is released from the hospital to ensure he maintains appropriate/healthy levels of albumin - What foods would you recommend? Thanks!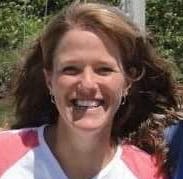 1611
Recommendations
Thank you for your email. I'm sorry that remi is having these problems! It seems that your veterinary team is doing a great job managing his disease, and without examining him, I can't really add anything to what they are already doing. They'll be able to advise you on the proper diet for him once he is discharged, as well as any after care that he may need. I hope that he continues to improve.
Add a comment to Remi's experience
Was this experience helpful?
Adam
English Cocker Spaniel
9 Years
0 found helpful
Has Symptoms
Diarrhea, low albumin level
Hi, my dog had diarrhea and muscle loss and was diagnosed (without biopsy) with lymphangiectasia based on albumin level and symptoms. He was put on prednisone and RC low-fat Gastro diet and did well, recovering his muscle and albumin normal.

Long story short, we went to Chile and ended up not being able to import the dog food. Through trial and error, I ended up feeding him potatoes, 96% lean beef and egg whites. His stool firmed up and he did better than ever. I had his blood checked by a vet there and his albumin was normal but she was concerned about his liver values from the prednisone. Working with her we reduced his pred to 2.5 mg every other day. He continues to have firm stools and great energy.

My main question is, could this all have been severe food allergy and not lymphangiectasia? He never had swelling or bloated belly at all. I would like to taper off the rest of the prednisone and, if possible, get him onto a more complete diet. Or will he now have damage and need to be on ultra low fat for life?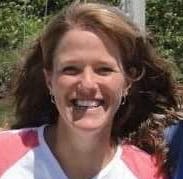 1611
Recommendations
Thank you for your email. A food allergy could cause those signs, yes, as well as a number of other conditions. It is great that you have been able to get him back to health, and if the diet that he is on is one that works for him, you should be able to wean him off of the steroids. Make sure that you get the help of your veterinarian to wean him off of the Prednisone, and it will be a trial and error situation to see if his signs of colitis return as the dosage decreases. He may need to be on a low fat diet for life, or at least for a while, to give his intestines a chance to fully heal. I hope that he continues to do well.
Add a comment to Adam's experience
Was this experience helpful?
Koby
Golden Retriever
8 Years
0 found helpful
My Golden started acting "off" last week - had accidents in the house, developed diarrhea, and all of a sudden looked huge. He refused to eat his dry food anymore (my husband thought he had a choking episode a couple days before), though he still wanted treats. I took him to his vet, who did bloodwork which showed low albumin. The rest of the bloodwork and the fecal test was normal. They recommended an ultrasound, which we did, and also did chest xrays and sent fluid out for evaluation. They also gave him a worm medicine and an antibiotic - Metronidazole, I believe, and put him on Pro Plan EN canned food. Fluid came back okay, urine was fine - very clear - chest xray didn't show any abnormalities. Ultrasound showed some "thickening" or speckling (I think they said), though the layers looked okay. 5 days later, the diarrhea is finally better (soft stools, but they have form), but he's still acting really weird. He refuses to touch dry food, even if I just hold out a piece, and he's usually a voracious eater. He has gotten really picky, and sometimes wants to be fed by hand, instead of leaning down to a dish or to grab something from the floor, which he always did. He has an appetite - just not for a lot of things he liked before. And his eyes look really droopy now, and he's still pretty lethargic, though happy. We're going back in tomorrow to test his albumin again, and maybe a CBC. Not sure what the eating thing is about though. Does that sound off? Could he be afraid to eat because of maybe choking? Or, could it be something in his throat or mouth, totally unrelated to the low protein? I'm really worried about him - he's so not himself. Kind of just looks confused sometimes. Could it be a stroke? Thanks!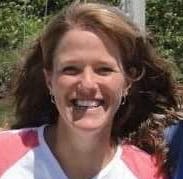 1611
Recommendations
Thank you for your email. I'm sorry that Koby is having problems. His lack of appetite is probably due to the underlying cause for his protein loss, more than having choked on something. If he responds to the medication and continues to improve, his appetite may improve. As far as whether he has had a stroke, it would be best to ask your veterinarian if that is possible when you see them tomorrow, as they can examine him, assess his neurologic status, and determine if that may be a complication of what is going on with him. I hope that he recovers well.
Hello, Koby's owner. Our 7.5 years King Charles Spaniel Janie is exactly going through the same. Can you please share with me about Koby's treatment. Thanks in advance.
Add a comment to Koby's experience
Was this experience helpful?
Louie
Cavalier King Charles Spaniel
11 Years
0 found helpful
My dog has just had an ultrasound and vet has seen a tumour in liver, kidneys abnormal shape and instesinal walls appear thicker, they believe that this is cancer and that the tumour on liver is inoperable, so nothing can be done.

He has ongoing diarrhea and has lost a lot of weight (was 15kg, now 12.6) and they have said that his blood albumin level is low at 19, but currently no fluid build up on body. What can I do to get his albumin levels up, can this be achieved by food? Eggs?

Vet has also suggested a vitamin B shot once a week for the next four weeks.

He appears fine in himself at the moment, alert, wants to eat, go for short walk, jumping on sofa, climbing stairs etc.

Is he in any pain and what can I expect in the next few weeks/months?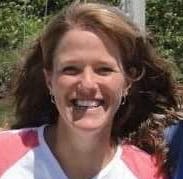 1611
Recommendations
Thank you for your email. I'm sorry that this is happening to Louie. Without knowing what type of tumor he might have, or more about his physical condition, I can't comment on whether he is painful or what to expect, but your veterinarian will be able to assess that for you and give you a better idea as to what to expect. It is difficult to increase albumin levels with food or supplements, as when the body stops producing proteins, the deficit can be quite dramatic. You might be able to add egg whites to his diet to have a marginal increase, but it would be best to discuss that with your veterinarian as well to make sure that it won't interfere with any of his other conditions. I hope that he is okay.
Add a comment to Louie's experience
Was this experience helpful?
Cooper
Black Lab
10 Years
0 found helpful
My Black Lab (Cooper) is now 10 years old. He has an albumin level of 1.5, we originally found that at first he had diarrhea and then vomiting started there after. We waited about a week and half to find out if it would go away on his own which we thought was an issue pertaining to him getting into the trash. When we took him to the vet they did blood work and found high white blood cell count low albumin of 1.8 with normal liver and kidney numbers. The vet did a fecal float and found a round worm which they then treated him for over night with a few bags of IV and a universal worm killer as well they gave him some drug to help with his albumin and with the stomach issues as he got to the point where he stopped eating. He since has recovered or so we thought as he is now playing and eating like normal again. We took him in for a followup blood test which showed his albumin levels rising to 2.1 which the vet said was still low but good that it is rising. I just brought him back again yesterday for another visit and his blood work returned a 1.5 albumin where he now resides so they sent for further testing which resulted to inconclusive results as his kidneys, liver and other organs seem to be showing fine. The vet is saying they don't know at this point and that we need to take him to a specialist for an UltraSound just guessing that he has lymphoma in the intestines. Is it possible that it could be something else i.e he still hasn't gotten rid of his worms or they have been reintroduced to him over the past few weeks after the treatment. What do I need to do. UltraSounds are probably going to break my bank but I love my dog and would give him my organs if I could. I am a military veteran who is only recovering from post military depression and anxiety this dog has been with me since the beginning through the thick and the thin. He is not showing any signs of pain or discomfort hes drinking water and eating food like normal and still plays around with the other 2 dogs in the back yard and of course his toys in the house. Please help!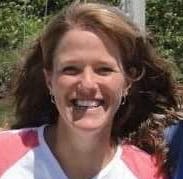 1611
Recommendations
Thank you for contacting us today about Cooper - I'm sorry that that is happening to him. After reading your email, I would agree that an ultrasound would be that next best step, and it is less invasive than a surgical exploratory. A good ultrasonographer can visualize many conditions within the abdomen, and hopefully give you some answers so that he can start to feel better and get healthy!
Did either dogs get scintigraphy to check for liver shunts?
Or run bile acids?
Hi, my dog is having the same symptoms, did you ever get a diagnosis?
Add a comment to Cooper's experience
Was this experience helpful?
Maggie
Chihuahua
6 Years
0 found helpful
My six year old chihuahua has been very weak and not eating for a week. Her abdomen looks bigger. Her blood test shows that SGOT: 796, SGPT: 177, total protein: 4.68, albumin: 1.93, glucose: 96.7, B.U.N: 26.3, creatinine: 1.21, alkaline phosphatase: 386. Do you think she still has any chance to survive? She is our love and we would do anything to save her.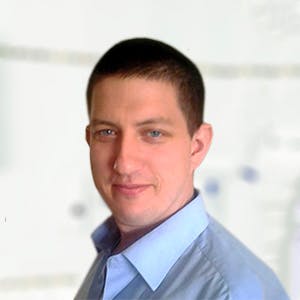 3320
Recommendations
Maggie's liver enzymes are high and also explain the low albumin and ascites; the severity of the problem would be dependent on the underlying cause which needs to be determined which may include infection, tumours, poisoning, parasites, etc… Dietary changes, liver support (Denamarin) and treatment of an underlying condition will help but it is not looking good at face value when seeing the blood results. Regards Dr Callum Turner DVM
Add a comment to Maggie's experience
Was this experience helpful?
BABY
Boston Terriers/DAUCHSY
11 Years
0 found helpful
Has Symptoms
THROWING UP, PEEING IN THE HOUSE
MY DOG, BABY, IS AN 11 YO BOSTON TERRIER/DAUCHSY MIX. SHE HAS BEEN THROWING UP OFF AND ON FOR A WHILE NOW AND I ASSUMED IT WAS BECAUSE THE FOOD DID NOT AGREEE WITH HER AND/OR BECAUSE SHE WOOFS DOWN HER FOOD SO FAST. BY THE WAY, WE, WITHOUT FAIL, SMASH HER FOOD TO MAKE SURE SHE DOESNT HAVE TO WORK HARD TO CHEW SINCE SHE HAS TARTAR ON HER BACK TEETH.

RECENTLY, SHE HAS ADDED PEEING IN THE HOUSE AND SINCE THAT WAS NEW, I TOOK HER TO THE VET FOR BLOOD WORK. THE VET STATED THAT SHE HAD LOST A COUPLE OF LBS AND THAT HER PROTEIN WAS LOW. I DIDNT KNOW IF THIS MEANT SHE WAS GOING INTO KIDNEY FAILURE OR NOT BUT AFTER FEEDING HER THE PRESCRIBED INTESTINAL DIET FOOD, SHE SEEMS SO MUCH BETTER. STILL RAVENOUS BUT NO MORE THROWING UP OR PEEING IN THE HOUSE.

COULD THIS NEW FOOD BE THE REMEDY OR COULD THERE STILL BE SOMETHING UNDERLYING THAT WILL SURELY CREEP UP LATER? SHOULD I HAVE HER TESTED FURTHER SINCE SHE IS FEELING BETTER? WHAT SIGNS WOULD INDICATE THAT SHE IS WORSE?

THANK YOU!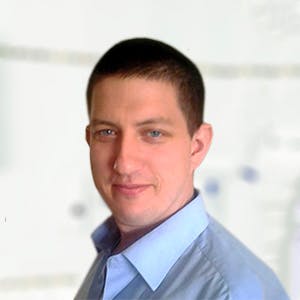 3320
Recommendations
Low protein may be caused by a few different causes which may be linked to digestion, malabsorption, protein losing enteropathy, protein losing nephropathy, liver disease among other conditions. If you are seeing some improvement with with new diet, stick with it but keep a constant eye on Baby and return to your Veterinarian regularly for blood tests to monitor her; if there was any sign of kidney disease it would have shown up on the biochemistry results and would have been pointed out to you by your Veterinarian. Also for the fast eating, consider getting an antigulping food bowl like the one linked below. Regards Dr Callum Turner DVM www.amazon.com/Dogit-Slow-Anti-Gulping-Bowl-Medium/dp/B0038HLHJU
Add a comment to BABY's experience
Was this experience helpful?
buster
Cocker Spaniel
3
0 found helpful
my cocker spaniel has been diagnosed with liver shunt about a year ago have been managing this condition with diet and lactulose he now has low albumin levels and low protein he is very swollen around the stomach with fluid the vet has said there is nothing she can do and this is a steady decline could you recommend anything?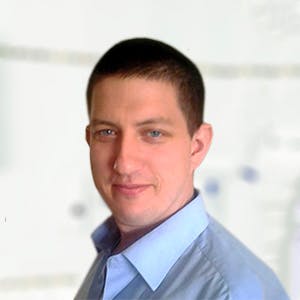 3320
Recommendations
Depending on the case and the severity there may be surgical options available, but I would recommend that you speak with a Specialist about possible surgical options as they would need to perform an ultrasound and other tests to determine suitability for surgery. Apart from that I cannot think of any other course of action. Regards Dr Callum Turner DVM https://wagwalking.com/condition/liver-shunts www.acvs.org/small-animal/portosystemic-shunts http://vetspecialists.com/portosystemic-shunts-in-dogs-and-cats/
Add a comment to buster's experience
Was this experience helpful?
Danny
Chihuahua
12
0 found helpful
A week ago I noticed my dog had suddenly ballooned up in his belly. Took him to the vet and he had fluid in his abdomen and chest. They did Xrays, ultra sound, blood work and urinalysis. His protein, potassium, and calcium levels are low. They didn't find the protein in his blood or urine so they assume it's being drained in his intestinal tract. They prescribed diuretics and I changed his food to a prescription food. There doesn't seem to be any more fluid build up as his body looks normal again. He's had no change in BM, appetite, personality, etc. Without the fluid build up I wouldn't have known anything was wrong. Now, he seems perfectly normal and fine except I know what he blood work was saying. The vet suggested I take him to the university for internal imaging. Since things seem normal should I have his blood retested or would internal imaging be the correct next step. The university is a long trip and costly and I don't want to cause more stress than necessary if the trip isn't needed.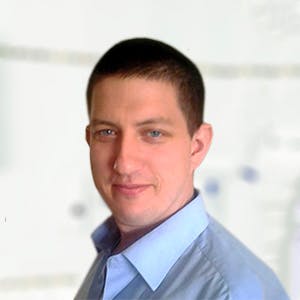 3320
Recommendations
An ultrasound of Danny's abdomen may be useful to indicate any pathology in the intestine, liver, kidney or any other organs; but I do use the term 'may'. Blood results should be monitored regularly to see if the protein, potassium or calcium levels continue to fall; but further investigation should be done to look into the underlying cause of the condition so that a more effective treatment can be directed (I just worry that we may have just plastered over cracks in a wall - for example). The decision to visit the university is down to you, I would recommend to do so if you have no Veterinarian in your area capable of doing further diagnostics. Regards Dr Callum Turner DVM
Add a comment to Danny's experience
Was this experience helpful?
Harley
Maltese-yorkie
7 Years
0 found helpful
My dog was just diagnosed with low albumin levels during a routine exam. He does not show any symptoms. He is a 7 year old Maltese/Yorkie. He was given a anti parasitic tablet Monday night and repeated his level today which was a little higher, but still low. I am taking him for an ultrasound Friday. I recently changed his food(accidentally) from toy breed which he seems to enjoy more to small breed.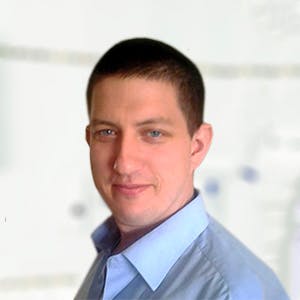 3320
Recommendations
There are many causes for low albumin levels in dogs which may include protein restriction in diet, intestinal protein loss, kidney protein loss, liver disease among other conditions; I would check his urine for protein and an ultrasound may give some valuable insight to the liver, kidneys and intestinal health. Regards Dr Callum Turner DVM
Add a comment to Harley's experience
Was this experience helpful?
Sugar
Yorkie
10 Years
0 found helpful
Hello,

My 10 year old Yorkie (Sugar) has been feeling weird for the past 3 days. He started having diarrhea, vomiting green and has stopped eating.

I took him to a nearby vet who did a blood test which showed he had a 20 albumin levels, which the doctor says it's low and wants Sugar to have a urine test and see what's going on. The blood test costs me $400 and right now I cannot afford to pay more for a urine test or another extra examinations they will want to add. I wanted to ask what I can do to increase his albumin, or see if it goes away with time?

Something very important to consider is that before he got sick, he ate the garbage that I forgot to throw out, which contained all types of rubbish, including moldy bread, egg cracks, lysol wipes, etc. I thought it may be due to him eating the bad bread, but the doctor said it could be kidney disease?? It's a little extreme, I need answers to decide what to do, thank you so much for your time.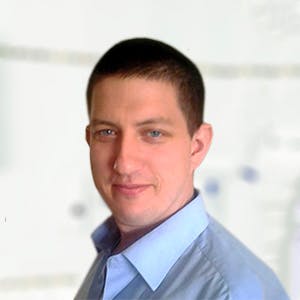 3320
Recommendations
Low albumin may be caused by a few different conditions which may include kidney disease (including protein losing nephropathy), liver disease, malabsorption disorders, low dietary protein and protein losing enteropathy. Urinalysis would be the next logical step in the diagnostic process to see if the kidneys are excreting a high proportion of protein. I understand and sympathise with the difficulty of affording veterinary care, there are many charities and nonprofits which may be able to help - see link below. Regards Dr Callum Turner DVM www.avma.org/public/YourVet/Pages/Financial-assistance-for-veterinary-care-costs.aspx
Add a comment to Sugar's experience
Was this experience helpful?
Olly
Labrador Retriever
4 Years
0 found helpful
My 4 year old Labrador has low albumin in his blood sample.
4 weeks ago he was fit and healthy but on a day out he ate a mussel that was washed up on the beach and rotting. That night he was sick heavily. After 3 days He got progressivly worse and was put on a 5 day course of low grade antibiotics. Stool samples showed no residual microbes. However, he is not the same dog and can only eat bland food a the moment, otherwise he is sick, and has little energy & looks severly ill. Could such a heavy bout of foot poisoning result in this after 4 weeks? He is going for a ultrasound etc soon. I am hopeful.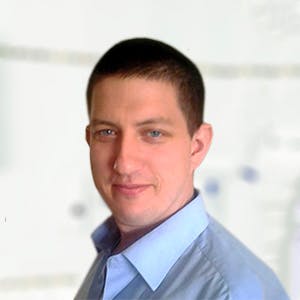 3320
Recommendations
Consumption of a dead mussel would have carried with it not only bacteria but also possibly toxins from bacteria (which are not treated with antibiotics) or parasites which may cause other complications. I would recommend calling your local veterinary school parasitology department to see if there is anything from mussels which may affect a dog in this way. Other than that, supportive and symptomatic care to assist with recovery. Regards Dr Callum Turner DVM
Add a comment to Olly's experience
Was this experience helpful?
Dewey
Australian Shepherd
10 Years
0 found helpful
Has Symptoms
Low albumin, weakness, pitting edema.
10 year old Australian Shepherd low albumin, weakness, pitting edema in hind legs after infiltrative lipoma removal.

It has been almost 8 weeks post up since Dewey had the surgery. Prior to his surgery he was a completely healthy dog besides a bit of discomfort from the tumor on his inner thigh. Post operative blood work came back completely normal. Dewey was discharged with two drains that were consistently leaking fluid. He was getting up and getting around great until the fluid began filling in both hind legs. Vets thought due to excessive draining but we pulled labs again and were shown albumin low at 1.8 and WBC high over 32,000. He was put on antibiotics and I began feeding 6-7 egg whites with food 2x daily. Labs were pulled every week with an increase in albumin between 2.3-2.5 and WBC going down drastically, yet swelling in hind end persisted. Several cold laser treatments were done along with compression wraps and massage. He was als prescribed pentatoxiphyline (probabaly wrong spelling) and no difference. Swelling would go down but return within hours of wraps being taken off. It is now 8 weeks out and he continues to grow weak and I am unable to control the swelling for more than an hour. I noticed fluid build up around his left hind quarter and side of high belly (same side as surgery) he has an appointment with a specialist this Monday since my vet says he is beyond their care. I am so confused in to what has happened to my best buddy who prior to surgery was completely fine besides some trouble going up stairs. He is in so much pain it breaks my heart. Has anyone ever seen this happen after a surgery? I feel as though he may have an deep internal infection since he seemed to improve when on weeks on antibiotics. I must also mention he is severely sensitive to medications and can only handle low doses of specific medications due to having the HDR1 gene.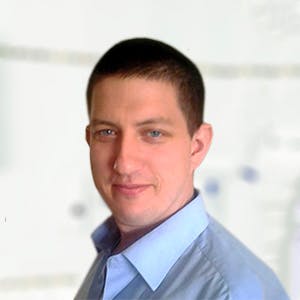 3320
Recommendations
It isn't usual for fluid accumulation to occur when there is a drop in albumin levels but we would normally see ascites (abdominal fluid) before seeing any fluid accumulation in the hind limbs; may first port of call would be to check the regional lymph nodes for any signs of enlargement which may be preventing any lymphatic drainage of the limbs. It would be best to have a Specialist take a look as I am sure your Veterinarian has covered all the usual possible causes. Regards Dr Callum Turner DVM
Add a comment to Dewey's experience
Was this experience helpful?
Boscoe
American Bulldog
9 Years
1 found helpful
Medication Used
Clavamox antibiotic- oral
Boscoe has had on and off issues since last year September. We have been dealing with constant thirst, hair loss, and peeing in the house. He has been tested for a number of things and they all come back normal. He has always had a high protein level and was placed on CD dog food. A week ago he came down with a cough the Dr said he was concerned and should get an Echo on his heart. We ended up doing an emergency Echo. We found his heart is fine but has "wet" sounding lungs, we took him to the ER we found a large fluid sack on his neck. We did several test including Lower abdomen ultrasound and a CBC everything came back normal. They stated he does have a smaller liver but didn't see any problems. He is eating, drinking but is very weak and the fluid sack is now growing we still do not have a set answer and I'm worried I am failing my dog. The vet said he may have Albumin, will he survive this if we do not know the underline issue ?!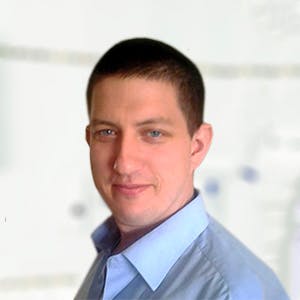 3320
Recommendations
It is difficult to have an idea about prognosis when we do not know what the underlying condition is. Low albumin levels may cause fluid accumulation in the body but would be shown on a blood test along with other parameters. Fluid sac on the neck may be due to lymph or another cause; aspiration of the fluid for an examination may help to determine it's origin to assist with the overall diagnosis. At this point, it may be worth speaking with an Internal Medicine Specialist (you can do through telemedicine) and get a second opinion that way to see if there is anything in their experience which may help with Boscoe's case. Regards Dr Callum Turner DVM
Thanks Dr. Turner! We went to our veterinarian yesterday and he did see his albumin is low. Boscoe was giving a steroid shot and anabiotic on top of the oral anabiotic. He was brought in on a stretcher and walked out ! The swelling went down a lot last night and he had a lot more engergy. We saw the doctor again today and he drained some blood out of the sac and gave him more meds. I am praying we figure out the underline issue or at least get him feeling better.

Thanks!
Add a comment to Boscoe's experience
Was this experience helpful?
Copper
Dachshund
12 Years
1 found helpful
Hi, my 12 y/o dachsund border collie mix was lethargic and had a tenderness around her tummy so we took her to the Pet Emergency Room. They said her PCV is 28% and her red blood cells are low 4.1. They did an ultrasound and they think there is a mass or tumor but can't say for sure, they said there is fluid around her tummy but not very much, they think it is blood. They are keeping her overnight, one doctor said we can do surgery the other doctor said we might be able to take her home in the morning. What are your thoughts?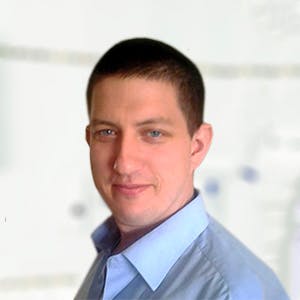 3320
Recommendations
I haven't examined Copper so it is difficult to comment when there are two Veterinarian giving you different information, but if there is a suspected mass, further investigation is needed to see if this is a mass worth removing or not. It may be worth asking for a third opinion to see which Veterinarian they agree with, but I think that further imaging or surgery could be the way forward. Regards Dr Callum Turner DVM
Add a comment to Copper's experience
Was this experience helpful?
Evie
Pekingese
8 Years
1 found helpful
Evie has starting acting odd, we have done many tests and each time something new shows up but we still don't know cause.
Physical symptoms, pacing, anxiety, painful? Increased water intake, decreased urination, noise sensitivity. She does bolt up from a deep sleep as if she has been bitten but could be related to back (had surgery for compressed disc last December)
She has had high BUN for a while, originally thought to be dehydration but on further analysis showed she has proteinuria.
Last weeks blood work showed high BUN 50 - 60 range, following lower protein diet her BUN is 35 but albumin is now borderline low. ALBUMIN SLIGHTLY LOW AT 2.6, BUN SLIGHTLY HIGH AT 35
SDMA HIGH NORMAL (AT 12) ELECTROLYTES WERE NORMAL, AS WELL AS CALCIUM AND CHOLESTEROL.
Ultrasound determined KIDNEYS: The kidneys are normal size. Renal cortex is hyperechoic, with loss of the corticomedullary distinction. There is some mineralization of the renal crest/diverticula.
LIVER: The liver is of normal size and echogenicity. There is a single focal, hypoechoic lesion at the
margins of the left lobe of the liver. The margins are well defined.
Urine culture did not grow anything.
Slightly high blood pressure.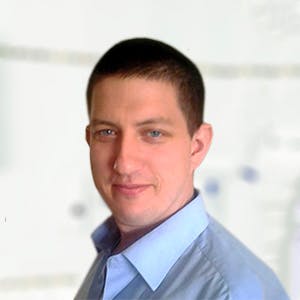 3320
Recommendations
From using the IDEXX reference ranges we can determine that BUN is elevated at 35mg/dL (reference range 9-31mg/dL), albumin is just below reference range at 2.6g/dL (reference range 2.7-3.9g/dL) and SDMA (symmetric dimethylarginine) is within reference range at 12ug/dL (reference range 0-14ug/dL); the loss of the corticomedullary distinction indicates a loss of renal function through the loss of active renal tubules and the hypoechoic lesion on the liver may be due to a tumour or other lesion, a biopsy for diagnosis may be required. There are numerous causes of renal failure (both acute and chronic) which include infection, inflammation, hormonal disease or cancer. In cases of reduced renal function, dietary management is important to ensure that the kidneys are not being over worked and it is important for Evie to remain hydrated; other secondary conditions would need to be treated symptomatically if the underlying condition cannot be treated. Regards Dr Callum Turner DVM
My dog has very similar symptoms. His appetite changes daily. Sometimes he's hungry and eats more. Other days he eats very little. He has lost a lot of weight (he was at normal weight before, not obese). His albumin levels are low. Amylase and lipase levels are low. He has water retention in the abdomen. ALP, ALT, GGT are elevated. Red blood cell count is low. He is so weak that he won't stand. All of these symptoms occurred within the past 2 weeks. Before that, he would vomit almost every night (white, sometimes yellowish fluid) with no other symptoms.
Last year he had a major infection that affected his pancreas, liver, gallbladder and bile ducts. Antibiotics helped.
Please, if anyone has any advice I would be so grateful.
My 6 yr old catahoula has a low albimun of 1. Something an anemic . She was sick for 2 weeks an stopped eating an list half her body wieght. She wieghed 50lbs now weighs 24. She wont eat on her own so im feeding her chicken broth through a syringe an cream chicken soup . She taing 6 ml iron 2 antibiotics an 2.5 predison a day. Shes getting weaker by the day. She will drink on hetown. Ive gave her b12injection an pediolyte in her chicken broth syringe .what should i b feeding her to build her strength back up. The weakness is so bad i have hold her up for her to pee or poop. An her bowels havent moved since yest. Morning. She cant hold het own body up. What food does she need to build her back up? She also had blood transfusion yesterday.
Add a comment to Evie's experience
Was this experience helpful?
Lilly
Morky
8 Years
0 found helpful
Has Symptoms
Distension of abdomen due to fluid accumulation
Loss of muscle tone, eating alot, once in a while
My dog is 8 years old Yorkie mixed with maltese. She weighs 4.1 lbs

My dogs Albumin Level came back as low 1.1, her globulin level was low at 2.1, her total protein is low at 3.2, cholesterol is low at 125, calcium is low at 7.0, her T4 Test was low at 0.7. WBC count was 10.2 , RBC count is 6.05 (those came back normal ) she has fluid buildup in her abdomen ( it's been accumulating for about 3 weeks) they extracted some fluid and it was pure water. Doctor said she didn't want to waste our money and have it tested right now because she feels like it wasn't a good sample to test since it was so clear it looked as if nothing was in there. She put her on Prednisone 2.5mg a day 1/2 a tablet twice a day. She said that should reduce the fluid in the abdomen and if fluid doesn't go away then it's a bad sign,could be cancer . I'm hoping for some advice and a different opinion ? .... She is eating normal , peeing more frequent , drinking more water ,no diarrhea, when she walks she looks uncomfortable because of distended abdomen, but doesn't show any signs of pain when you touch her stomach, her behavior is still normal for a Yorkshire ( barking, barking, barking when she sees food) no loss of appetite. Doctor said she could have protein losing enteropathy but if fluid doesn't go away it's bad, just looking for an opinion and some advice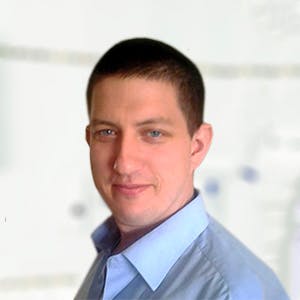 3320
Recommendations
It is possible that Lilly has protein losing enteropathy as low albumin, globulin, calcium and cholesterol as well as fluid accumulation can be indicative of this condition. Further tests can be carried out to confirm the presence of protein losing enteropathy. Treatment with diuretics like furosemide or spironolactone would be better to remove ascites and other fluid accumulation; dietary management plays an important role too. It would be best to confirm the diagnosis so that treatment (or rather management) can be directed more effectively. Regards Dr Callum Turner DVM
Hi,

Sounds just like my dog. She's an 8 year old yorkipoo. She first got fluid in her abdomen in 2013 and underwent a biopsy and other tests. She was diagnosed with lymphangiectasia and Panhypoproteinemia - basically she can't absorb protein. They put her on prednisone and a higher protein food and she's been on it since. She bloated up once since then but hasn't in a few years. However, she got very skinny and pees herself and is now losing her hair and strength, vomiting and having diarrhea😔 though she's been pretty good for 4 years her body is getting older and really not absorbing any protein now. The vet said not much we can do now. I hope your pup has gotten better.
I just left my little schnauzer at the hospital
She was throwing up and had diarreah and her blood level showed 1.9 alb which is extremely low :(
She's staying in the hospital and will get new blood test in 2 days to see if the levels are up
I have no idea what to expect or what tests should I be speaking about with the doctor
I have no idea why this happened to her and I hope it wasn't my fault from feeding her the wrong food or something :(
She's only 7 lbs
My Morkie has the exact same symptoms and levels..on the spironolactone and antibiotic but not prednisone..fluid drained from the hole for a few days too which was helpful..he went hiking yesterday and seems well but I can feel his skin and muscles wasting..fluid build up like breast area now but not so much the belly..Bernadette
Add a comment to Lilly's experience
Was this experience helpful?
Izzy
Brittany (Spaniel)
10
0 found helpful
My 10.5 year old Brittany was diagnosed with low albumin. Her levels are at 1.6. More blood work and urine analysis showed nothing else wrong (aside from the albumin levels). Went to a specialist who wants to do an ultra sound. What exactly are they looking for? He said the ultrasound may not show the problem, but its the first step (then biopsy or scope. no xray was done).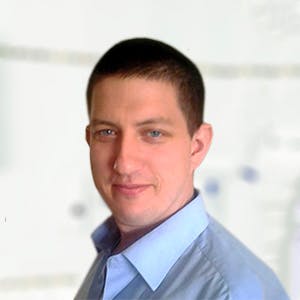 3320
Recommendations
An ultrasound examination will allow the specialist to check Izzy's internal organs and will allow him to check size, thickness (i.e: of the intestinal wall), structural abnormalities (i.e: cysts, tumours), blood flow (if Doppler equipped) and density. Ultrasound is usually favoured as a first step as it is non-invasive and may lead to a diagnosis or a change of the differential diagnosis before more invasive and riskier diagnostic techniques are tried. Regards Dr Callum Turner DVM
My 10 year old Brittany has been losing weight and also has low albumin. We are going for an ultrasound tomorrow. I'm curious if anything else was discovered about izzy?
Add a comment to Izzy's experience
Was this experience helpful?
Annie
American Cocker Spaniel
7 Years
0 found helpful
If my dog has low blood albumin what symptoms should I be looking for? Will it cause infections in the paws?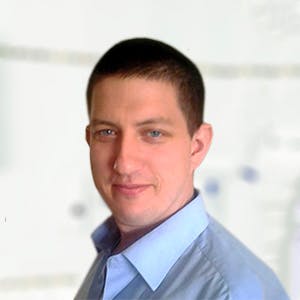 3320
Recommendations
Hypoalbuminemia (low albumin levels) presents as general body swelling particularly limbs, ascites (abdominal fluid) and diarrhoea. Causes of hypoalbuminemia are: infections, skin burns, intestinal disease, kidney disease, liver disease and lymphoma. If Annie has itchy sore feet with swollen foot pads, I would be concerned more with pododermatitis, which if treated promptly has a favourable prognosis. Was Annie diagnosed with hypoalbuminemia by a Veterinarian? If you haven't visited a Veterinarian yet, I would visit your local one to determine the exact cause of her foot problem. Regards Dr Callum Turner DVM
Add a comment to Annie's experience
Was this experience helpful?