Amoxicillin
Veterinary reviewed by: Dr. Linda Simon, MVB MRCVS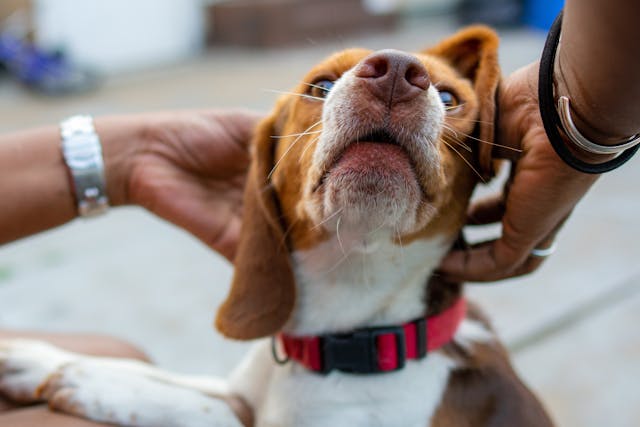 Veterinary reviewed by: Dr. Linda Simon, MVB MRCVS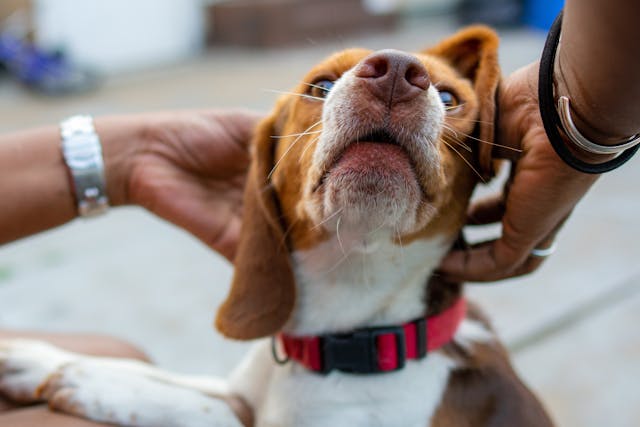 Amoxicillin for dogs is an antibiotic that treats a range of bacterial infections. Available under a variety of brand names, amoxicillin is a top choice for treating skin conditions, bacterial gastroenteritis, urinary tract infections, and respiratory infections. Keep reading to find out the recommended dosage, efficacy, and frequently asked questions about amoxicillin for dogs.
Dosage
The dosage strength and instructions vary depending on the brand, type of infection present, and your dog's age and weight. Amoxicillin may be prescribed in liquid or tablet form. The recommended dose for most dogs is 5 mg per lb. Most courses of amoxicillin are administered up to twice a day for 5 to 7 days, or for 48 hours after symptoms subside completely. If stomach upset occurs, give amoxicillin with food.
Efficacy
Amoxicillin is one of the most effective antibiotics at treating the following conditions:
Infected wounds

Abscessed teeth

Respiratory tract infections

Bacterial gastroenteritis

Urinary tract infections
Amoxicillin works by preventing the growth of certain strains of bacteria, including, but not limited to:
E. coli

H. influenzae

Streptococci 

N. gonorrhea

Pneumococci

Proteus mirabilis
Amoxicillin starts working within 1 to 2 hours after the first dose. Your dog's condition should improve within a few days. However, be sure to give your dog the full course of antibiotics according to your veterinarian's instructions to prevent reinfection and antibiotic resistance. If symptoms persist for 5 or more days with no improvement or your pet seems to be declining, talk to your vet.
Side effects
Possible side effects of amoxicillin for dogs include:
Vomiting

Diarrhea

Swelling

Skin rash

Loss of appetite

Difficulty breathing

Loss of coordination
Taking amoxicillin with food typically prevents gastrointestinal symptoms. Mild side effects usually clear up within 24 hours. Serious side effects are rare.
Considerations
Although amoxicillin is generally considered safe for pregnant and lactating dogs, monitor your dog closely and follow your veterinarian's instructions.
Drug interactions
Amoxicillin may interact with the following drugs:
Another class of antibiotics called bacteriostatic antimicrobials

Immunosuppressive drugs that treat cancer (methotrexate)

Drugs that treat uric acid stones and gout (probenecid)

Blood thinners (warfarin)
Amoxicillin is generally safe to combine with other broad-spectrum antibiotics. Some combination antibiotics contain amoxicillin and clavulanic acid, which is highly effective at treating gum disease and certain skin infections. Your vet may prescribe amoxicillin in addition to other antibiotics for infections in which the bacterium is unknown or unidentified.
If your dog is taking other medications, prescribed or otherwise, let your vet know before giving the first dose.
Allergic reactions
Amoxicillin is related to penicillin and should not be given to dogs with an antibiotic allergy, amoxicillin allergy, or a penicillin allergy. The most common signs of an allergic reaction include rash and watery eyes. Less common symptoms may include:
Runny nose

Excessive scratching

Swelling and hives

Anaphylactic shock
If you notice signs of an allergic reaction, take your dog to the vet immediately.
Frequently asked questions
Do I need a prescription for amoxicillin?
Yes, amoxicillin is a prescription-only drug.
Should I refrigerate liquid amoxicillin?
Yes, you should refrigerate liquid amoxicillin.
What should I do if I miss a dose?
Administering amoxicillin around the same time each day is important, as this medication is time-dependent. Give your dog the missed dose as soon as you remember. If it's close to time for the next dose, skip the first one and then return to your dog's normal dosing schedule. Do not give your dog extra doses or 2 doses at once. Setting a reminder on your smartphone or calendar can help you stick to the schedule.
What should I do if my dog shows signs of an allergic reaction?
Consult your vet immediately.
Is it possible for my dog to overdose on amoxicillin?
Yes but this isn't easily done as there is a relatively high safety margin. Overdose can have serious and potentially fatal consequences. Amoxicillin overdose can cause inflammation and significant damage to the kidneys. Signs of overdose include:
Loss of appetite

Vomiting/diarrhea

Loss of coordination

Excessive panting

Difficulty breathing

Increased heart rate

Facial swelling

Hives/rashes

Excessive thirst

Excessive or discolored urine
Contact your veterinarian immediately if you notice any of these signs. Your vet may induce vomiting or administer activated charcoal to remove amoxicillin from your dog's system. Severe cases of overdose may be treated with intravenous fluids.
Always give the recommended dosage of amoxicillin and keep medications out of your dog's reach.
Amoxicillin Questions and Advice from Veterinary Professionals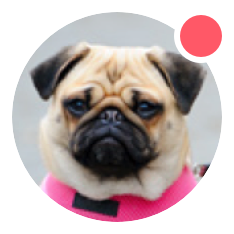 Need pet insurance?