Welactin® Omega-3 is a fatty acid supplement given to large and small animals, including dogs, cats, and horses. This over-the-counter supplement is used alongside other medications to help manage a range of ailments, including inflammation, constipation, heart disease, and even cancer. The fatty acids in omega-3 supplements also improve the condition of a dog's coat.
Omega-3 fatty acids don't naturally occur in the body and are part of a balanced diet for dogs. Omega-3s are polyunsaturated fats primarily derived from fish oil. They're also present in flaxseed oil, hemp oil, primrose oil, and others. 
Specifically, omega-3 contains eicosapentaenoic acid (EPA) and docosahexaenoic acid (DHA). Common health benefits of these polyunsaturated fats include regulating blood flow, reducing inflammation, and boosting immunity.
But is omega-3 oil safe for dogs? Keep reading to find out about dosages, side effects, allergic reactions, and more.
Dosage
Before giving your dog any supplements, including Welactin® Omega-3, you should tell your vet as the supplements may interact with other medications. Welactin® Omega-3 comes in two forms: liquid and soft gel tablets. 
The recommended dosage for Welactin® Omega-3 depends on which form you've purchased. A bottle of liquid form Welactin® Omega-3 comes with a scoop used to measure the dosage. For dogs under 9 pounds, administer half a scoop every other day. If your dog weighs between 10 to 19 pounds, give your dog half a scoop every day. 
These measurements increase by half a scoop for 20 to 25 pounds of additional body weight. For example, dogs that weigh between 20 and 45 pounds should take a scoop and a half every day and so forth. You should administer liquid Welactin® Omega-3 by pouring it over your dog's food. 
If you are giving your dog omega-3 tablets, give your dog one tablet for every 20 pounds of body weight. Follow the directions on the bottle carefully and consult with your vet about dosages if you are unsure. 
Efficacy
Welactin® Omega-3 and other omega-3 supplements are often recommended by vets to help manage chronic conditions. As omega-3 fatty acids contain no additional drugs, they are safe to give dogs long-term. Side effects are very rare. 
The efficacy of omega-3 in dogs seems to vary significantly from animal to animal. As omega-3s are known to help a range of conditions and can be taken for a long time, it's generally one of the most common supplements recommended by vets.
Side effects
Most side effects related to Welactin® Omega-3 result from allergic reactions or overdoses. Side effects relating to omega-3 supplements include:
Fishy breath

Oily skin/flaky dander

Decreased blot clot formation
Most of these side effects are a result of allergic reactions or overdoses. Omega-3 supplements can be fatal to dogs if an allergic reaction is severe. If you notice any of these side effects in your dog after administering Welactin® Omega-3, contact your vet immediately.
Considerations
Drug interactions
Welactin® Omega-3 is generally safe to take with most medications. High doses of omega-3 may interfere with blood clotting. Your vet may recommend an alternative to Welactin® Omega-3 if your dog is currently taking an anticoagulant drug. 
Allergic reactions and sensitivity
As mentioned, your dog can be allergic to omega-3. If you notice any signs of an allergic reaction, contact your vet. Fish oils are safe to give to pregnant dogs and are known to promote healthy eye and brain development in puppies. 
Frequently asked questions
How should I store Welactin® Omega-3?
Omega-3 should be kept in the fridge and away from direct sunlight. Fish oils can oxidize and spoil if not stored correctly.
Can I give my dog omega-3 supplements designed for humans?
You shouldn't give your dog omega-3 supplements designed for humans as they will have different dosages. Always give your dog supplements designed for them and consult your vet before giving your dog any supplements.

Can I give my dog Welactin® Omega-3 capsules with food?
If your dog isn't keen on taking the tablet, you can break open the capsule and pour the gel directly onto their food.

Welactin Omega-3 Questions and Advice from Veterinary Professionals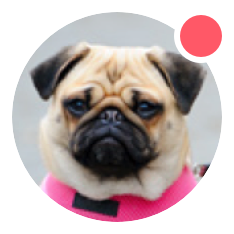 Need pet insurance?