What is Caudectomy?
A caudectomy is a surgical procedure to remove the tail of a dog. This can sometimes be medically necessary, or may be done for cosmetic purposes. When the procedure is cosmetic, it is commonly referred to as "tail docking". Tail docking is often performed when a puppy is just a few days old and is a simple procedure.
Medical caudectomy, on the other hand, is slightly more complicated. The procedure should be performed by an ACVS board-certified veterinary surgeon. The removal of the tail can often solve severe injuries or infections that are ailing the tail. Some areas only allow the use of a caudectomy for medical reasons. Many countries have actually banned the practice of breed standard tail docking. 
Caudectomy Procedure in Dogs
If the tail docking is for cosmetic reasons, it is often carried out between days three and five of a puppy's life. A local anesthesia can be used to numb the area before removal. It is a fast and uncomplicated process. If the dog is any older, or if a caudectomy is needed for medical reasons, general anesthesia will need to be administered. Because of this, full blood work will need to be run on any dog receiving this operation. If tumors are present, radiographs will be needed to confirm their number and location.
Before the procedure is started, the area of the tail being removed must be shaved and cleaned. An incision can then be made either at the base of the tail, or at the vertebrae below the affected area. The bones will be separated using a scalpel. Some clinics may offer laser or electrosurgery to perform caudectomy. The open end of the tail can be sutured shut after removal.
Top
Efficacy of Caudectomy in Dogs
The removal of the tail is a permanent surgical solution to many issues. This surgery is considered very safe as it carries minimal risks to the animal. In some cases, a constricting band can be used to removal tail sections instead of surgery, however this process takes more time and has a higher risk of infection. If the caudectomy is being done for cosmetic purposes, the entire process is a matter of choice and brings no health advantages to the animal.
Top
Caudectomy Recovery in Dogs
If the tail docking was performed on a puppy under five days of age, there is little to no post-operative care required. If the dog is older, it will need to be monitored as the anesthesia wears off to ensure all vitals resume function. An Elizabethan collar can be used to prevent the dog from biting or licking at its tail. 
The incision area should be monitored for signs of infection, and be kept as clean as possible. Bandages may be used to assist in this measure, and will likely need to be changed regularly. A follow-up appointment will be needed two weeks after the surgery, at which point all sutures can be removed.  If a tumor has been removed, it will be sent for diagnostic testing. Once results are back from the lab, a treatment regime may be started.
Top
Cost of Caudectomy in Dogs
Tail docking a puppy is an inexpensive procedure. Generally, it runs from $10 to $20 per animal. This procedure is paired with the dog's first check-up, which can cost up to $100. If the dog is older, the cost is greatly increased. This is because general anesthesia must be used to perform the caudectomy. Two other variables on the cost include diagnostic testing and the size of the animal. Because of this, the price for a caudectomy ranges from $200-$500.
Top
Worried about the cost of Caudectomy treatment?
Pet Insurance covers the cost of many common pet health conditions. Prepare for the unexpected by getting a quote from top pet insurance providers.
Dog Caudectomy Considerations
If the caudectomy is being performed for medical reasons, the risks associated with the use of general anesthesia will apply. Some dogs experience nerve damage that leads to decreased feeling in their rectum. This can result in problems defecating. The area of incision can become inflamed, which delays the healing process. In some cases, the dog will excessively chase its tail after a caudectomy has been performed. The tail may also become infected. However, the vast majority of caudectomy procedures are performed without complications.
Top
Caudectomy Prevention in Dogs
Both cancer and excessive skin folds are often genetic. It is important to request your dog's family health history when obtaining a new puppy. Environmental factors can also increase the chance of your dog developing cancer. It is for this reason that you should reduce any exposure that your dog has to known cancer-causing carcinogens such as cigarette smoke and car exhaust. If your dog does not need its tail removed for medical reasons, it is arguably more humane to leave it as it is. Many now are opting not to dock the tail of a dog simply for cosmetic purposes.
Top
Caudectomy Questions and Advice from Veterinary Professionals
German Shepherd
Seven Years
6 found helpful
6 found helpful
My Sadie has been biting on her tail for several years.. She's actually shortened her tail by quite a bit. We do try an keep it bandaged up when she breaks the skin, but for some reason, this month she's in heat and wouldn't keep it bandaged and chewed on it more than normal. I know it's not customary to have a GS tail doxxed but she has made herself miserable for years now. I would like to have her tail doxxed to end this once and for all.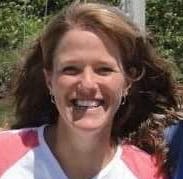 Dr. Michele K. DVM
6 Recommendations
Thank you for your question. At her age, it wouldn't be a tail docking, it would be an amputation. It isn't unheard of to perform this procedure in dogs that have problems with circulation to the tip of their tails. Since I cannot see her or examine her, it would be best to have an appointment with a veterinarian, as they can look at the tail and let you know what would be involved in the amputation. I hope that all goes well for Sadie.
Aug. 8, 2020
Was this experience helpful?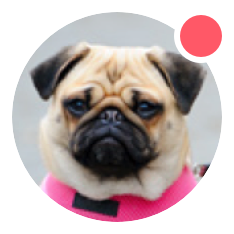 Need pet insurance?