What is Ingested Foreign Body Removal?
An ingested foreign body can cause a number of symptoms and complications in dogs, from simple nausea to a dangerous internal injury or intestinal obstruction. In cases which an object or foreign body is not passed or expelled naturally, it may be necessary to have a veterinarian remove the object manually to prevent serious illness, injury, toxicity, or infection.
The method used to remove a foreign body will depend on the nature and location of the object. In some cases, materials can be removed easily from a dog's mouth, while a scope or open surgery may be needed in more serious cases when objects have traveled farther down the digestive tract. These procedures are commonly performed by veterinarians in general practice, though a referral to a specialist may be needed for some surgeries and procedures.
Book First Walk Free!
Ingested Foreign Body Removal Procedure in Dogs
The procedure used for foreign body removal in dogs will depend on the nature and location of the obstruction. In most cases, a veterinarian will assess the dog's condition with X-rays or other imaging scans to determine the safest and most effective approach. Blood, urine, and stool tests may also be conducted to identify related complications or conditions and to determine whether the dog is fit for anesthesia, which is required for many methods of foreign body removal.
Endoscopic Retrieval
Endoscopic retrieval is a minimally invasive procedure that can be used to retrieve many materials from the upper digestive tract (mouth, esophagus, and stomach). Ideally, the patient should fast for several hours before the procedure, but in emergency cases, the veterinarian may perform a stomach lavage to clear the stomach contents before proceeding.
The dog will receive local or general anesthesia and be positioned for the procedure.
A flexible endoscope, fitted with a camera and appropriate tools, will be inserted through the mouth and advanced through the esophagus to visualize the trapped item and the condition of the digestive tract.
The foreign body will be grasped and withdrawn using endoscopic instruments.
The endoscope will be withdrawn and the dog allowed to recover from anesthesia.
Surgical Removal
Surgical removal is typically required if a foreign object is lodged within the intestines, or if it cannot be safely removed from the esophagus or stomach with endoscopy. Open surgery is invasive and requires general anesthesia in all cases.
The dog will be anesthetized, positioned, shaved, and cleaned for surgery.
An incision will be made in the chest or abdomen as required (thoracotomy or laparotomy)
The surgeon will access the esophagus, stomach, or intestine as needed via esophagotomy, gastrotomy, or enterotomy
The foreign body will be removed, the site examined for trauma, and surgical repair made as necessary.
Incisions will be closed and the patient allowed to recover from anesthesia.
Efficacy of Ingested Foreign Body Removal in Dogs
Foreign body removal is commonly performed on dogs, and both endoscopic and surgical techniques are highly effective at preventing complications that may occur if an indigestible object or material is left within a dog's gastrointestinal tract. Failure to remove an ingested foreign object can lead to serious and life-threatening complications, making the procedure necessary in cases which a dog will not pass or digest material safely.
Ingested Foreign Body Removal Recovery in Dogs
Recovery from endoscopic retrieval of a foreign body is generally uneventful. Once the effects of anesthesia and discomfort caused by the procedure and the foreign body have subsided, your dog should resume its normal level of activity quickly.
Recovering from open surgery, however, is more complex and may take several weeks. Your dog will require rest and may be prescribed medication to treat pain and prevent infection. A follow-up visit will be needed after about two weeks to remove sutures or staples and to check progress and healing.
Depending on the presence and severity of internal injuries caused by the foreign body, your vet may have other specific recommendations for your dog's activity, diet, or other care to promote complete healing.
Cost of Ingested Foreign Body Removal in Dogs
The cost of foreign body removal in dogs depends largely on the type of anesthesia and procedure needed to provide effective treatment. Endoscopic procedures commonly cost between $800 and $2,000, while open surgery, such as laparotomy, may range from $500 to $2,500.
Dog Ingested Foreign Body Removal Considerations
In general, the benefits of foreign body removal clearly outweigh the costs and, in many cases, the treatment is lifesaving. Concerns that commonly arise include the risk of complications from anesthesia, internal injury from the procedure, and infection at a surgical site. These risks can be mitigated with prompt and thorough screening and treatment, as well as proper aftercare upon returning home with your dog.
Ingested Foreign Body Removal Prevention in Dogs
The ingestion of foreign bodies can be prevented by ensuring your dog has a safe living and play environment, free of objects and materials that could be harmful if chewed or swallowed. Monitor your dog to keep it from chewing on or playing with inappropriate items, such as children's toys, string, rocks, and even dog toys that break down easily. Be sure to feed your dog a complete diet in appropriate amounts to prevent nutritional deficiencies, and notify your vet if your dog shows signs of pica-- intentionally eating unusual or non-food items-- which could be a sign of an underlying health condition.
Ingested Foreign Body Removal Questions and Advice from Veterinary Professionals
Katy
Chihuahua
3 Years
0 found helpful
Our dog is went outside 20 mins ago with a steak bone, and she came back coughing and wheezing. We are assuming that she ate a piece of the bone, but we couldn't seem to get out. We tried the Heimlich maneuver (or the dog equivalent). She doesn't want to drink water or anything. When she lays down the coughing settles down, but the coughing is still frequent enough to the point where I don't think she will be able to sleep tonight.
Add a comment to Katy's experience
Was this experience helpful?
Kai
Maltese
2 Years
0 found helpful
Hi my little dog swallowed a small tubi grip that i had for my thumb on Tues last week, i took him to the vet who checked his stomach which he had no signs of discomfort he is still eating drinking and playing. it has been a week past Tuesday and there is still no sign of it in his poo. does that material disintegrate or should i have concerns?
Add a comment to Kai's experience
Was this experience helpful?
Tank
English Bulldog
7 Years
0 found helpful
My dog had to have rubber toys removed from his stomach. During the operation, they also removed part of his intestine and reconnected it due to an area of concern. He was sent home with 42 staples in his stomach and pain pills. They did not send me home with any antibiotics to prevent infection. Is this normal? I have always been sent home with antibiotics after my pets have had surgery.
Your vet may have given your dog an antibiotic via injection before he was sent home. Call and double check.
Add a comment to Tank's experience
Was this experience helpful?
Leila
Pitbull/lab mix
4 Years
0 found helpful
My dog was regurgitating green liquid for 2 days. She had surgery for obstruction related to eating cow hooves. She's now less than a day post op and still regurgitating a little. She won't be given food or water for 24 hrs. Her still regurgitating makes me nervous because they didn't check her esophagus, only her stomach and intestines. I pick her up Monday morning.
Add a comment to Leila's experience
Was this experience helpful?
Scooby
Pit bull
2 Years
0 found helpful
My dog is a terrier pit mix who had exploratory surgery wherein the vet took out a rubber piece and sewed up two tears in his small intestine 11 days ago, we had Tramadol (20 ct.) that we gave him every 8-12 hours and he seemed like he was healing fine. Now we ran out of pain medicine he is shaking when he inhales and really lethargic. He eats when he's hungry and his bowel movements are regular. We've been feeding him can food so the stool has been a little wet. No vomiting and he drinks water. Should I be concerned? Can he wait a few days to go to the vet or is this an emergency?
Add a comment to Scooby's experience
Was this experience helpful?
casey
Whippetmix
3 Years
0 found helpful
Has Symptoms
Not eating after endoscopy
Casey had an endoscopy Monday, 9/2/19 late afternoon to remove part of a t-bone steak from her stomach. Casey will not eat, I have tried everything, she is drinking water. How lomg before she will eat after this procedure?
Add a comment to casey's experience
Was this experience helpful?
Patches
terrier
5 Years
0 found helpful
My dog is 5 and has shredded socks, underwear or anything clothing related since he was a puppy. My dog began having seizures 3 months ago, they have gotten worse over time. Two weeks ago I noticed he has lost weight, I blamed it on an older dog I have that's a bully. He started throwing up so I took him to the vet. He was given a atb shot and phenobarbital and sent home. Last Wednesday I took him back to another vet because of the vomiting again and lethargy. This vet kept him overnight, did bloodwork, iv fluids and x rays. X Ray didn't show a blockage but she wanted to do exploritory surgery. I refused, she said it didn't look like anything stood out in the X-ray of the stomach. She said he was full of poop. I had her give him an enema and I took him home. He's had 3 seizures since then and just began eating again. No more vomiting but he's weak and still not himself. What do I do? I can't risk exploritory surgery for nothing and I can't see doing diagnostics for the seizures when they can't guarantee I'll find out why. Please help! I don't want him to die or have to put him down. 😭 He's never been sick but she said he has a rough patch on his paw. She thinks he may have had distemper before. I think I'd know if he had that don't you?
Add a comment to Patches's experience
Was this experience helpful?
Betty
American Eskimo
4 Years
0 found helpful
Medication Used
Clavamox antibiotic- oral
My mini american eskimo Betty had a piece of bully stick retrieved via endoscopy out of her lower esophagus. This was 4 days ago, and today after chowing down soft food along with her meds she has started to cough & hack again. She hadnt really until now. Is her throat still irritated?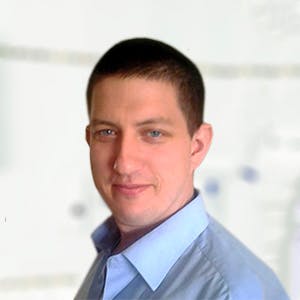 3320
Recommendations
It is possible that there may be still some irritation from the object removed and from the endoscopy, keep an eye on Betty for the time being but if the hacking gets worse or you notice any other concerning symptoms you should visit a Veterinarian to be on the safe side. Regards Dr Callum Turner DVM
Add a comment to Betty's experience
Was this experience helpful?
Cocoa
terrier
3 Years
0 found helpful
Our dog ate a plastic squeaker from a stuffed toy. The next day she threw up what looked like a good portion of the chewed squeaker and then pooped out more of it. We thought everything was fine until she started to throw up every time she ate anything solid. She would either throw up on her own or go outside to eat grass and make herself throw up. The vet took x-rays and saw nothing in her intestines but something dark in her stomach. He asked us to not feed her for 12 hours and bring her back to x-ray again. We did, and the dark area was in the same spot in her stomach. He felt there was an obstruction in there. Liquids passed with no problem only solid food would come up. After the surgery, he found no foreign object in her stomach but just a lot of inflammation in that area along with inflammation at the beginning of her small intestine and her pancreas was inflamed. (pancreatitis). We are now at almost 48 hours after surgery and she is eating very little. (about four small pieces of chicken). She is drinking well and walking around but not really eating. The vet keeps mentioning gut motility and I'm just worried. If there was no obstruction, what has changed that will now stop her from vomiting when she eats anything solid? He has her on a strong anti-nausea med and gut motility med, along with pain meds. What time frame should we expect to see her intestines start to move things along? If she's really not eating, I can't imagine she would need to have a bowel movement? Thank you for your professional advice. Also, should I get a second opinion?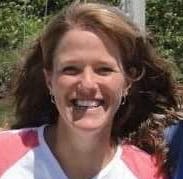 1611
Recommendations
It is not uncommon to have an exploratory surgery where there isn't a foreign body, to make you feel better. If she is being treated for her pancreatitis and motility, those things should help with her vomiting, and the motility problem may have been caused by inflammation and pancreatitis. I would think within about 72 hours things should start to move again, although it is difficult to say without knowing what medication she is on. If her appetite is down, she may not have a normal bowel movement for awhile, it is true. If you aren't sure if she is okay, it is always okay to have a recheck with your veterinarian, or a second opinion from another veterinarian.
Add a comment to Cocoa's experience
Was this experience helpful?
Marley
Cocker Spaniel
3 Years
0 found helpful
My dog is a 30 pound cocker spaniel mix. He ate a piece of plastic from a dexas scooper, The piece of plastic is .5 inches by 2.75 inches. He pooped about 5-6 about half the size of a dime initially in the first day or two after eating it. I took him to the emergency vet but they did a physical exam only and said an X-ray would not show plastic. I called the manufacturer and they said if it had not been all chewed up it would show up. I've checked my dogs poop every single time for any plastic and nothing. His apetite is fine and his pooping is fine. He does seem a tad bloated but could that be from me overfeeding him chicken and pumpkin purée? I'm taking him back to his regular vet in 2 days and am requesting X-rays. His energy appears fine and he has no vomiting. Could the object still be stuck in his stomach? Any other course? Should I wait on X-rays before insisting on an endoscopy? The pieces of plastic he pooped were sharp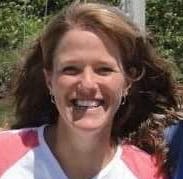 1611
Recommendations
I think it makes sense to start with an x-ray and go from there. The plastic could still be in his stomach, if it is a large piece, and there may be some evidence of it on the x-ray to know if it is causing any problems. If it is still in his stomach, your veterinarian may be able to retrieve it by endoscopy, and that is always easier on an empty stomach, so it would be best not to feed him for 12 hours before his appointment with your veterinarian in 2 days.
Add a comment to Marley's experience
Was this experience helpful?
BROO
Labrador Retriever
8 Years
0 found helpful
Im a worried mother of an 8 year old Lab/pit mix and it has been almost 3 weeks I have been dealing with this issue. On May 31, I took my dog to the vet and I explained to vet he was still having bowel movements, but was throwing up every other day. Dr. did not seem worried and thought it could have been an upper respiratory infection. My dog was prescribed Famotidine, Doxycycline, cough tablets. My dogs health has not improved and I also want to mention blood work returned normal and the x-rays were not clear if there was blockage of a foreign object. Today he has thrown up 2 and has not had any bland foods or a bowel movement. Im worried because he is losing weight and is not his normal self.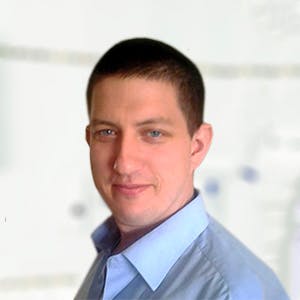 3320
Recommendations
Without examining Broo I cannot say whether or not there is a foreign object and if the x-rays were not clear, another set should be taken to get a better image. You should return to your Veterinarian if there is no improvement, get another set of x-rays done and reevaluate treatment. Regards Dr Callum Turner DVM
Add a comment to BROO's experience
Was this experience helpful?
Iggy
Boston Terrier
4 Years
0 found helpful
Has Symptoms
Lethargic, shaky and leaking poop
This is the second time my dog had surgery for removal of a foreign object. His post surgery is nothing like the first one. It was nice and clean he recovered quickly. This time some other surgeon operated on him the same day he had an eye surgery for an ulcer and had pneumonia at the same time. He is taking medicine for his eye, for his pneumonia and for his surgery. He didn't eat for 3-4 days. They used a razor too harsh so he has deep razor burns all over including on his moles. But my biggest concern is that he is leaking feces non stop all day. They said call us if he has diarrhea or has oozing. Not to mention they sent him home after 24 hours. I believe it won't hurt asking second and third opinion. He is a Boston Terrier and he's 4.5 yrs old.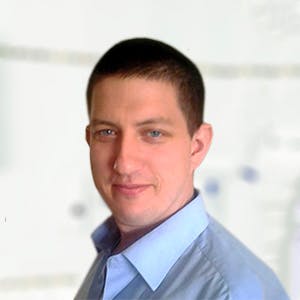 3320
Recommendations
You didn't mention which specific medicine he is taking at the moment as many medications (the majority in fact) do cause some gastrointestinal irritation which may include diarrhoea and loss of appetite; also removal of foreign objects may also cause some gastrointestinal irritation. At this moment it is important to keep Iggy hydrated especially if he has loose stool; keep a close eye on him and return back to your Veterinarian for a checkup to ensure he is otherwise on a good path to recovery. Regards Dr Callum Turner DVM
Add a comment to Iggy's experience
Was this experience helpful?
Oreo
springer spaniel standard poodle
3 Years
0 found helpful
This morning my dog swallowed a whole makeup sponge that had lots of chemicals and bacteria on it. He is now very lethargic and hasn't eaten or drank very much either. Is there any way he will be able to digest this or will he have to undergo surgery to get it out?​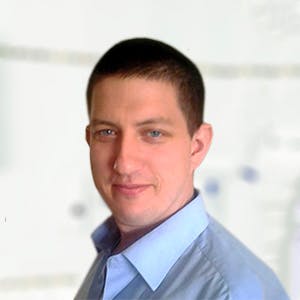 3320
Recommendations
In a dog Oreo's size, the makeup sponge should pass but there is still a risk of obstruction; the makeup itself may cause a lot of irritation to the gastrointestinal tract. Keep an eye on the stool as the sponge will not be digested but if it doesn't pass, there is a lot of abdominal pain or a loss of appetite you should visit your Veterinarian immediately. Regards Dr Callum Turner DVM
Add a comment to Oreo's experience
Was this experience helpful?
Sasha
German Shepherd Dog
4 Months
0 found helpful
Dog swallowed a sock yesterday. She hasn't shown any signs of discomfort and is eating, pooping, and playing like normal. She is 4 months old. She has yet to throw up or poop out said sock.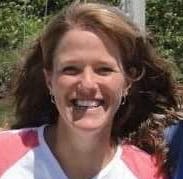 1611
Recommendations
Sasha may pass the sock, or it may lodge and cause a foreign body. If she continues to eat, drink, and defecate normally, you may be okay to monitor her bowel movements for the sock. If she stops eating, starts vomiting or having diarrhea, or seems lethargic or painful, she needs to be seen by a veterinarian right away. I hope that things resolve uneventfully for her.
Add a comment to Sasha's experience
Was this experience helpful?
Jax
German Shepherd
1 Year
0 found helpful
Dog is having watery diarrhea and is straining to poop. He is eating fine and drinking plenty of fluids, but will not let me anywhere near his anus. He did have small drops of blood in his stool but nothing extremely significant. He acts normal also and is running around but stops to his butt. I have palpate his stomach and intestines area and there is no abdominal pain. What should I do? And can it wait until the regular vet opens?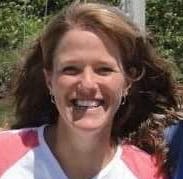 1611
Recommendations
Thank you for your email. If Jax isn't vomiting and is eating normally, you should be fine to see your veteirnarian in the morning when they open up. He should be seen if he is having blood in his stool and is obviously uncomfortable, but if he is otherwise normal, and is not having abdominal pain, he should be fine to wait until the morning. I hope that all goes well for him!
Add a comment to Jax's experience
Was this experience helpful?
Destro
Poodle x daschund
6 Years
0 found helpful
My small dog had an endoscopy to remove part of a stuffed toy. Its been nearly 48hrs since the procedure and he still has a cough and is exhausted. It seems his throat is very sore. He ate some boiled chicken, but then when we tried again, it irritated his throat and he ended up coughing until he puked. Its a struggle to get him to eat because of this discomfort. How long does it take to heal enough that he's comfortable again? What can I do in the meantime??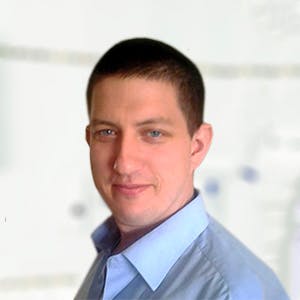 3320
Recommendations
We can expect Destro to be uncomfortable for a few days especially if the foreign object was large or sharp; you should try to encourage eating with boiled chicken and rice that has been through the blender to make is easier to swallow (mixed with a bit of water). In the meantime it is a case of keeping a close eye on him and ensuring that he is at least hydrated and not in any distress, if he is still having trouble by Friday visit your Veterinarian for another look. Regards Dr Callum Turner DVM
Add a comment to Destro's experience
Was this experience helpful?