What is Soft Tissue Trauma?
Soft tissue can relate to any tissue that is not bone, including oral tissues such as the lips, tongue, or tonsils. Soft tissue trauma is generally understood to be any damage that is causing symptoms such as pain, but that do not involve the bone or skin. As dogs are often quite active and athletic, this type of injury is relatively common and usually resolves completely in all but the most severe of injuries.
Damage to the muscles, tendons, and ligaments are common in dogs but can take some time and patience before they can be repaired.
Book First Walk Free!
Symptoms of Soft Tissue Trauma in Dogs
Soft tissue trauma like strains, sprains, and muscle damage have many of the same symptoms as minor fractures, bone degeneration, and even cancerous conditions. This makes a confirmation of the condition by a veterinary professional crucial.
Depression
Excessive licking on joints or legs
Lethargy
Limping
Limp tail
Loss of appetite
Pain
Reddened joints
Exercise reluctance
Swollen joints
Swollen paws
Unexplained crying out
Yelping when touched
Types
Medial shoulder instability (MSI) - This is one of the most common forelimb problems in dogs as it relies almost entirely upon soft tissue fibers for stability as it does not have a stable socket; along with the standard symptoms of soft tissue damage, you may see your dog refusing tight turns
Sprain - A sprain in an injury that tears or stretches the ligament; ligaments connect bone to bone and are a primary component to joints
Strain - A strain refers to the tearing or stretching of either the muscle or of the strong bands of fibrous tissue that connects the muscles to the bones, called tendons
Causes of Soft Tissue Trauma in Dogs
Sprains, strains, and muscle damage are most often caused by trauma or injury. This can occur through traumatic incidents such as an automobile accident or a dog fight, or through a more mundane situation such as slipping on ice or attempting too ambitious a jump. Fast growing breeds and overweight dogs are more prone to sprains of all sorts and dogs with long backs, like Dachshunds and German Shepherds, are more likely to develop strains and sprains in the back and neck area.
Diagnosis of Soft Tissue Trauma in Dogs
Symptoms of anything more than an extremely mild injury should be evaluated by a veterinarian as soon as possible, and even mild limping should be treated if it lasts more than 48 hours. Muscular strains and damage, minor fractures, bone degeneration, and even cancerous conditions have nearly identical symptoms and often require imaging technology to differentiate between them.
A thorough physical examination, paying particular attention to the joints and musculature, will help to pinpoint the area of pain as well as assess the severity of the injury. Radiographs (x-rays) will usually be employed to visualize the joints and bones in the area, in order to rule out other disorders such as fractures and osteoarthritis. Arthroscopy is an imaging technique that allows the examiner to get a clear visual image of the ligaments and tendons of any affected joints. An arthroscopy is a surgical procedure, performed by inserting an endoscope into the joint using a small incision.
Treatment of Soft Tissue Trauma in Dogs
There are some steps that you should take while you are contacting your dog's doctor, such as placing an ice pad on the affected area to help reduce pain and swelling and making sure that the animal doesn't aggravate the injury any further. Severe damage almost always entails some sort of surgery to remove or repair ligaments, tendons, and muscles, and if complete healing is accomplished, it will require more extensive healing time. Surgery on the ligaments can be either traditional or can be achieved by laser surgery.
Even soft tissues such as tendons, ligaments, and muscles that do not require surgical intervention take some time to heal properly and go through predictable stages of healing.
Stage 1
This is the more acute stage of the injury, usually within the first few hour hours after the injury up until around five days of healing. Treatment care at this point is focused on reducing pain, swelling, and inflammation and activity should be extremely restricted.
Stage 2
This occurs between around five and twenty-one days and is when active healing is starting to take place. Some light activity such as short, on leash walks and gentle stretching would be tolerated well at this point.
Stage 3
This stage can be as short as three to six weeks, or it could last up to a year, depending mainly on the severity of the damage as well as the quality of care.
Recovery of Soft Tissue Trauma in Dogs
If the soft tissue damage is minor and does not require surgery, aftercare should be fairly simple. Keep your dog as inactive as possible during the first stage of the healing period to avoid causing the sprain to reoccur. Continue with the anti-inflammatories and add in new exercises as recommended by your veterinarian. After any surgery, it is essential to keep the site clean and free from dirt and debris. You will need to keep your pet from interfering with the site and examine it often over the next two or three weeks for swelling, bleeding or pus. Keeping your recovering dog in a calm, quiet environment will help encourage healing, as will having appropriate food and water within his reach.
Soft Tissue Trauma Questions and Advice from Veterinary Professionals
Bella
Pit bull
4 Years
1 found helpful
My dog Bella a Blue Pit started limping about two months ago. After shortly after mobic was prescribed she had a severe diarrhea and vomiting eventhough the medication was given with food. On day three she stopped eating and drinking. We took her to emergency care which said she ahd a mild case of pancreatitis. Cured. However she is still limping. xrays show no broken bones nor arthritis. my vet seems to think it's some back injury causing the issue and has scheduled us for more expensive testing. any ideas . We spent a lot of money at this point with no definitive diagnosis.
I don't even know if this is the place to leave a question or comment 2 years ago maybe not even that long I woke up one morning and I found this not on my dog on his leg I examined my animals every single day he is a service animal he is my angel my life when I found it I immediately took that dog to the vet they examined him they took fluid to check for cancer they said it was benign that it was a small tissue injury gave me instructions as to how to treat him I did exactly as they told me it is now the size I was softball sometimes he hurts he favors that leg I know he is aged and hate deals with arthritis so does his sister I know that that goes with me older animals and I treat them with natural all natural herbes and lots of exercise a very strict diet Blue Buffalo I take very good care of my animals here's my question why is it so big why does it seem to get bigger I have made arrangements and saved up a lot of money still not enough of course to surgically have this thing removed of course I need to have it tested again but why and how can it be a small tissue injury and be still growing so big I am confused
Please keep following up on this. My pet had similar symptoms, basically it all started with limping. Initial X-ray came clean and an x ray 7 months down the line revealed bone cancer. Do ask your doctor to do the tests that may help in even checking out the cancer possibility!
Add a comment to Bella's experience
Was this experience helpful?
Bruno
French Bulldog
4 Years
2 found helpful
My was playing and he jumped off the couch and caught his back right leg muscle on the coffee table edge. The next day he was walking, eating, drinking fine. Once I touched that area he screamed. He is not limping but he is staying mostly in on place and shaking evry once and awhile.
I just had the same issue with my dog. What was the remedy ?
Hi, our dog es exhibiting the same exact symptoms after missing two steps going downstairs. Can you please let me know how you proceeded with Brunos care. Thanks!
Add a comment to Bruno's experience
Was this experience helpful?
Zahra
German Shepherd
5 Months
0 found helpful
Zahra is about 4-5 months and has a swollen elbow. After seeing the xray the ortho vet says it could be soft tissue damage with big joint space or infection or something else and asked us to wait for a month to monitor and assess. She is on anti-inflammatory and also prescribed rest - which is very difficult since she is a puppy an wants to play and run fast all the time.
Add a comment to Zahra's experience
Was this experience helpful?
Keelut
Alaskan Husky
8 Years
0 found helpful
I've had an Alaskan Husky for a week. I was told she had mild arthritis and could pull a sled for thirty miles. She was a previous lead Iditarod dog and ran another 300-mile race.

Turns out she was bitten in the ankle a few months ago, causing damage to soft tissue. After a walk, she started running on three legs. She had previously spent a month recovering, but the injury is obviously more severe.

The vet gave her anti-inflammatory meds but seems to have little clue as to what I can expect regarding her recovery. He doesn't know how long it will take, or if she will ever completely recover.

When she isn't hopping, she is strong and symptom-free.
Add a comment to Keelut's experience
Was this experience helpful?
Archie
Goldador
5 Years
0 found helpful
My 5yo lab X retriever suddenly refused to go up the stairs to our flat above the pub which we run. We carried him up (with great difficulty as he weighs 41kg) and he also refused to go up another small set of steps within the flat. The vet gave him a thorough going over checking his vision, spine, hips, temperature, legs, paws etc and could not find anything clear. He put him on 2 weeks bedrest with toilet visits on a leash and no walks at all and no stairs. The problem is the stairs - We can just about carry him up but not down (although down does not bother him). How detrimental is this to his healing. He is not limping or giving any indication of where the pain is but he is definitely not 'right'.
Add a comment to Archie's experience
Was this experience helpful?
Bentley
French Bulldog
8 Months
-1 found helpful
My 8 month old frenchie has been limping since yesterday afternoon. When I came home from work I noticed he was a bit slower than usual (not sure if he slipped or jumped off the couch). Upon further inspection, I could see he was limping (front right leg).

Today his limp is more obvious. I checked his paw and felt his entire leg - he did not yelp or show any reaction/pain at all. There is no apparently swelling or warmth. He's been home all day today, mostly in bed.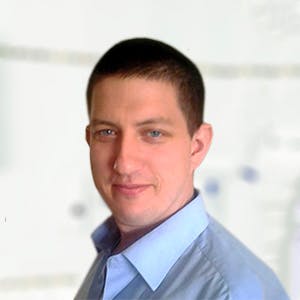 3320
Recommendations
Without an examination I cannot determine the severity of the symptoms or know if the injury is soft tissue, a sprain or other injury; you should restrict Bentley's movement for the next few days to ensure there is no running, jumping or playing and visit your Veterinarian if there is no improvement before the weekend. Regards Dr Callum Turner DVM
Add a comment to Bentley's experience
Was this experience helpful?
Bailey
Pomeranian
10 Years
0 found helpful
I have a 10 yr old Pomeranian who has been limping on his front right paw for about a month now. The elbow joint is swollen. I have had him to the vet 3 times and they put him on Rimidyl and Tramadol. He weighs 9.3 lbs. he is the larger sized Pomeranian. They did X-rays and blood work and said there wasn't anything broken or displaced and were treating for soft tissue injury. He doesn't appear to be in pain. He will let me massage the joint. He has been on the meds for three weeks. Is it normal to still be limping? He also just started to have an occasional incontinance and when he does it is cold.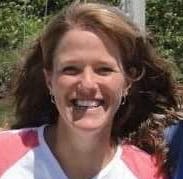 1611
Recommendations
It is possible that a soft tissue strain or sprain, or arthritis pain, can take quite a quite a while to heal. If he isn't on anything for pain at this point, he may need to be on those medications for a longer period of time. If the swollen elbow joint is a new occurrence over the month, it would be a good idea to have a recheck for him, as they may need to recheck those x-rays for any changes that might be happening.
Add a comment to Bailey's experience
Was this experience helpful?
Jill
Jack cross dachshund
3 Months
0 found helpful
My dog jumped off the sofa and landed on her left shoulder/leg, she cried for a bit holding her leg and then calmed down she has a very noticeable limp but is happy to run a bit and go up the stairs, we have put ice on her leg and stopping her from being too active, do you think it is serious or just give it a couple of days?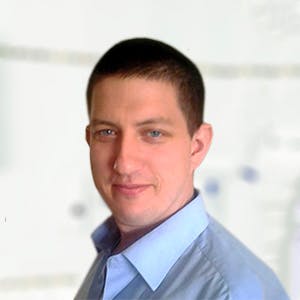 3320
Recommendations
Without examining Jill, I cannot determine the severity of the injury or know if there is just a soft tissue injury, sprain or something more serious; try to restrict Jill's movement to a crate or small room to prevent running, jumping or playing and visit your Veterinarian if there are no signs of improvement over the weekend. Regards Dr Callum Turner DVM
Add a comment to Jill's experience
Was this experience helpful?
Cooper
English Bulldog
9 Years
0 found helpful
My dog torn his knee ligament in his rear leg. He was able to walk on his three legs fine because we could not afford the surgery. Several months later if atrophied and now all of a sudden it is starting to severely swell. He has not been using it? He doesn't seem to be in pain unless I move the leg around.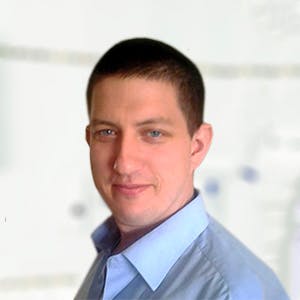 3320
Recommendations
It is possible that the joint is becoming inflamed which may occur for various reasons, if you are unable to afford surgical correction, then a partial amputation should be considered which is significantly cheaper and will prevent further issues with the leg. Regards Dr Callum Turner DVM
Add a comment to Cooper's experience
Was this experience helpful?
Sita
Belgian Malinois
Two Years
0 found helpful
My 2-year old, female, Belgian Malinois, got her rear leg hooked into a piece of machinery resulting in the need for stitches. We had xrays too, and asked repeatedly about a possible muscle tear. It has been 4 weeks. She walks on all fours, but if she does much of a trot or run, she lifts up the damaged leg. The swelling has gone down quite a bit, but is not entirely gone yet. We got another X-ray yesterday which shows the tendon is torn. Is it too late for surgery to repair this kind of injury? We are seeing a specialist in a few days but we keep reading articles that say we need to act quickly with surgery.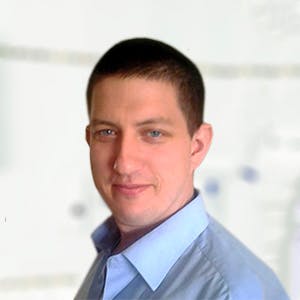 3320
Recommendations
It is always good to correct tendon injuries as soon as possible, however you may need to wait to see a Specialist for evaluation and surgery. You should stop allowing her outside and restrict her movement so that she doesn't cause any further injury to herself and she is as rested as possible; without examining her I cannot comment about the possible success of any surgery. Regards Dr Callum Turner DVM
Add a comment to Sita's experience
Was this experience helpful?
Sydney
Cocker Spaniel
9 Years
0 found helpful
my nine year old cocker spaniel was chasing a bird when he was out on his chain with a collar on and it snapped him back hard, since then 2 months ago he has been arching his back and when he is in pain his neck area is stiff and puffed up. We have been to the emergancy and to our regular vet, he has had xrays done, all came back normal. He is on an anti-immflamatory and seriods. How long can a soft tissue neck injury take to heal?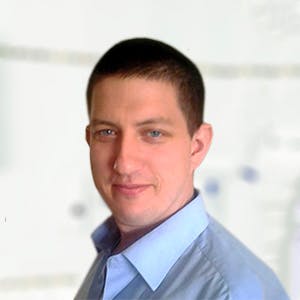 3320
Recommendations
Soft tissue injuries typically heal faster than orthopaedic injuries, however if there is nerve damage (or other soft tissue trauma) in the area the recovery time will be longer; there is no set time for recovery with each case being different, I cannot give a set number of weeks or months especially without examining Sydney first. Regards Dr Callum Turner DVM
Add a comment to Sydney's experience
Was this experience helpful?
Monty
Shih Tzu
6 Years
0 found helpful
My 6 yr old shih tzu walked into my living room, whimpered, then walked out. He is now limping and holding up his back left leg. There isn't anything he can get into in the living room. He doesn't jump up or off the couch or chair. I've checked the pads of his foot to see if there is something stuck in them and checked in between as well. I've moved his foot and knee in and out and he doesn't seem to be uncomfortable. He doesn't have any appetite. Any suggestions?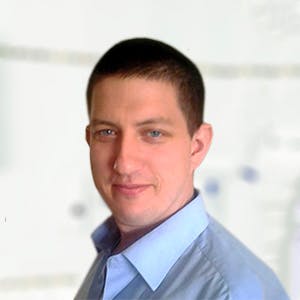 3320
Recommendations
Without examining Monty I cannot determine the extent of any injury or say whether it is a bone or soft tissue injury; you should keep Monty's movement restricted for a few days to prevent any further injury but if there is no improvement or he is showing signs of pain you should visit your Veterinarian for an examination. Regards Dr Callum Turner DVM
Add a comment to Monty's experience
Was this experience helpful?
Charlie
maltese/shi tzu mix
2 Months
0 found helpful
my maltese shi tzu mix either went to jump down from my bed or he went to jump on my bed. he was on his back i went to pick him up he yelped so loud i thought he broke his right leg or shoulder. i had my parents check him out they said, if he had broken anything he would scream louder then wha the was, so i massaged his right shoulder and leg for a good 2 to 3 hours he walked on it fine just a little but holds it up. he jumps around when he see my brother or people period he paws at you with is right paw but that the paw that he hurt. my questio is since he is swallen since he jumps to play but how he holds it is werid looking but do u think it a soft tissue or he pulled a muscle?

if so i have my heating pad on his leg to hopefully help the swelling to go down his right leg is proped up.
i jsut hope he is ok by tomorrow my dad my step dad n mom said he should be ok if he still limping we should tak ehim to the vet i hope it doesnt come down to that he is still a baby he is two years old.



he eats normallu and drinks normally he acts fine yet he still has that limp and he is swollen he has his leg looking lik eit pulled in a werid postion i just hope he okay what do u think?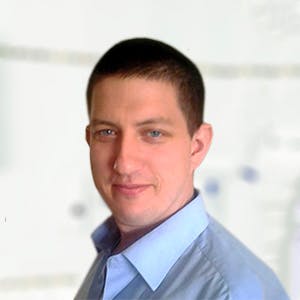 3320
Recommendations
Without examining Charlie I cannot say whether or not there is a muscle injury, sprain or other injury; if the leg was fractured or dislocated we would expect to see a more severe response to pain. You should give Charlie strict rest for the time being so he doesn't cause himself any further injury; if there is no improvement you should visit your Veterinarian on Monday for a checkup. Regards Dr Callum Turner DVM
Add a comment to Charlie's experience
Was this experience helpful?
Jasper
Dachshund
4 Years
0 found helpful
My dog recently jumped off the furniture and ever since he has been yelping if you touch his chest. There is so an audible "clicking" sound if you press on it. Vet did x-rays and nothing is broken or out of sorts. They said it might be a pulled muscle. Does this sound right or should I get a second opinion? He is on kennel rest, but seems to not be improving at all.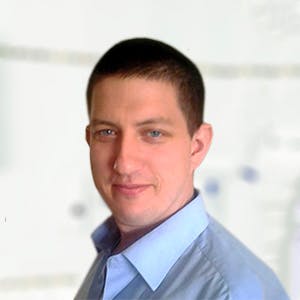 3320
Recommendations
It is difficult to say where the origin of the clicking noise is coming from, I would ask that the x-rays are sent to a Radiologist for a second opinion to see if they are able to see anything different on the x-ray. I cannot think of anything, but do not continue to press the area to induce the clicking noise. Regards Dr Callum Turner DVM
Add a comment to Jasper's experience
Was this experience helpful?
Jack
French Bulldog
7 Years
0 found helpful
My dog has had a slight limp for the last month, with what feels like fluid around his bottom joint in his leg. He has been lethargic and what can only be described as depressed. I've taken him in 3 times, for x-rays and blood work. The xrays just showed fluid around that inflamed joint.

I tried to find the source of the pain, and he yelped when I applied pressure where his leg meets his hip. Anti-Inflam and antibiotics haven't helped much.

The symptoms haven't gotten worse, but haven't really got much better. He can now do steps again, which is progress.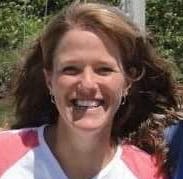 1611
Recommendations
Without seeing Jack, I'm not sure what might be going on with him, but it would be worthwhile to have a follow up visit with your veterinarian and let them know that he isn't improving the way that you would expect. It may also help to get a second opinion if they are not sure what might be going on with him, as different veterinarians have different experience and methods. I hope that everything goes well for him.
Add a comment to Jack's experience
Was this experience helpful?
Edgar
English Shepherd
1 Year
0 found helpful
My dog sprinted up the stairs and tripped and it looked like he whacked his knee. He dragged his back right leg for a few moments then walked like normal but then limped on it. He doesn't seem like he's in pain and doesn't yelp or anything. When he runs he hops on his back leg like a bunny rabbit.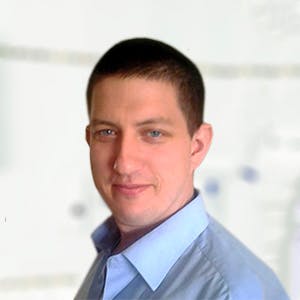 3320
Recommendations
Edgar certainly injuries himself, but wont rest without you telling him. You should try to restrict his movements to help him recover but if there is no improvement over the next few days in the severity you should visit your Veterinarian for an examination to make sure it isn't something more serious. Regards Dr Callum Turner DVM
Add a comment to Edgar's experience
Was this experience helpful?
Rocco
Boxer
11 Months
0 found helpful
Hello. My boxer got a little cut on his nose (on the top) from another dog today at the dog park. A couple of hours later, I no longer see where the wound was, but the area is now swollen. Is this normal?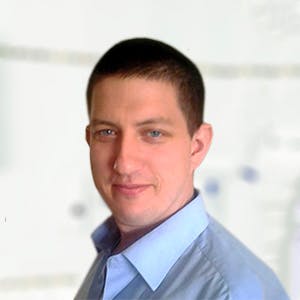 3320
Recommendations
Swelling is the bodies natural reaction to trauma, you should bathe the area where the wound was with a dilute antiseptic twice per day; applying an antibiotic ointment may not be beneficial as it may be licked off if in range. Keep an eye on the swelling, but if you have any concerns you should visit your Veterinarian. Regards Dr Callum Turner DVM
Add a comment to Rocco's experience
Was this experience helpful?
Dexter
Golden Retriever
9 Months
0 found helpful
I have a 9 month old golden he is a great dog and is in training to become our therapy dog at work, He has been limping on his right front leg since November. I have taken him to two vets both have done x-rays and his bones and joints all look normal, we have had him on pain killers and steroids all which really didn't do much. He has also been on exercise restrictions which still isn't making a difference. The limp stays the same everyday but does worsen if he exercises. At this point it seems like it is a soft tissue injury but our vet said a CT to find out exactly is around $2000, I do not have that kind of money and do not know if I should go to specialist, which I also cant afford or what I should do next?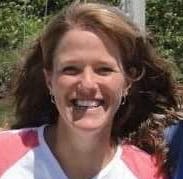 1611
Recommendations
Thank you for your email. It may be a good idea to see an orthopedic specialist at this point, if your veterinarians are not able to pinpoint the cause of his lameness. Large breed growing dogs are prone to a number of musculoskeletal disorders, and a specialist may be able to provide more insight into what might be going on. You may be able to take the x-rays that you have already had taken with you, to save some cost if they are able to use them and not have to retake them. The initial cost will be the office visit, and you will have a better idea as to where to go from there.
Add a comment to Dexter's experience
Was this experience helpful?
Maxx
Black lab and boxer mix
5 Months
0 found helpful
My 5 month old puppy was limping and after several days of limited activity no improvement. WE took him to the vet and was prescribed anti-inflammatory and pain medications. We have him in a crate several hours a day and overnight. Taking him out on a leash and not letting him play with our other dog which he hates. He is an active puppy so all of the limitations are hard for him and us to enforce. It has been 10 days since injury (from playing with our other dog) and 1 week since on medications. He is still limping. I just read no stairs for him. I will start that today (hard since stairs to get in and out of the house and he is 42 pounds to carry up and down, boxer/lab mix) What else can we do to help him heal as quickly as possible he is so young still and we want him to be able to go on walks and play. He was limping less and then he chased our 1.5 year old dog through the house and up the stairs a few times before I could stop it and it seems like we are starting over. We have lots of medication left and giving it regularly but I am concerned with no progress.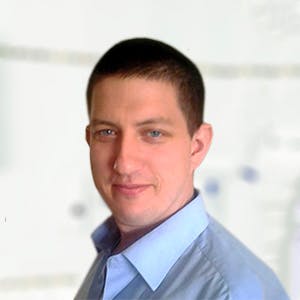 3320
Recommendations
It can be frustrating to keep an active dog restricted especially when there are other dogs around and they like to chase and play; but rest and pain management is usually the best course of action, if you haven't already an x-ray may rule out any skeletal anomalies which may be present. Other than movement restriction, walking on the lead and giving pain medication there is little else that can be done at this point; I know his energy will be bubbling over and he feels like he can run around the world, but recovery comes first. Regards Dr Callum Turner DVM
Add a comment to Maxx's experience
Was this experience helpful?