What is Hair Loss Related to Endocrine Dysfunction?
Shedding is normal in dogs; some shed more than others. However, a dog's fur coat should not be thin enough for you to clearly see his skin and should not have bald patches where his coat should be thick and plush. If your dog's coat sounds like this description, it may be a result of an endocrine imbalance. The only way to determine if it is an endocrine dysfunction is through diagnostic blood work.
Once diagnosed, proper medical therapies and medications can be prescribed and started. Given time, the medications will return your dog's endocrine levels to normal and therefore his hormonal levels within his body will return to normal. This will allow for the body to return to normal functions, including growing new fur.
If your dog is experiencing fur loss for no apparent reason, he may be suffering from an endocrine related medical condition. If you have noticed your dog's fur thinning or that he is balding, it is recommended you take him to his veterinarian for an evaluation.
Book First Walk Free!
Symptoms of Hair Loss Related to Endocrine Dysfunction in Dogs
Symptoms may include:
Hair loss (symmetrical, asymmetrical, typically begins in areas of friction, then is seen on other places of the body)
Hair loss may be seen with or without scratching, licking
Additional symptoms will vary depending on the primary cause of your dog's fur loss
Types
Hair loss on the body due to endocrine dysfunction can occur anywhere. Owners typically begin to notice fur loss at places of friction. This means the neck under the collar and the caudal thighs typically experience hair loss first. The thinning then begins to move its way up and down the body. It can be one sided fur loss, but with endocrine dysfunction, hair loss seen is typically symmetrical.
Causes of Hair Loss Related to Endocrine Dysfunction in Dogs
Hyperthyroidism, hypothyroidism, Cushing's disease, and Addison's disease are the most common endocrine dysfunction disorders that cause hair loss in dogs. If the endocrine gland does not excrete the proper amount of hormone, it typically results in some degree of hair loss. The body tries to compensate, but is unable to due to the imbalance.
Diagnosis of Hair Loss Related to Endocrine Dysfunction in Dogs
When you arrive at the veterinarian's office, she will start by collecting a history from you as a part of her diagnostic process. She will want to know when you first noticed your dog was losing his fur, if and where he has been scratching or licking excessively, if you have fed him anything new lately, if he has had any changes in his routine or home that could cause stress, or anything else in regards to his daily life that may be helpful to know about his situation. Your veterinarian will collect all this information in order to help her rule out other possible diagnosis that can produce hair loss with similar symptoms.
Your veterinarian will then continue by performing a full physical exam on your dog. While it may be obvious where the fur loss is occurring, she will want to do a full evaluation of his entire body system. She will want to check for other areas of fur loss or skin abnormalities that may be the primary cause of the fur loss. During her examination, she will watch for signs of itching, check for evidence of parasites, look for skin abnormalities, and give him an overall evaluation.
Your veterinarian will come to her diagnosis by ruling out other possible causes of his symptoms. There are similar conditions that can result in fur loss for your dog. Diagnostic tests she may perform include skin scraping, skin cytology, blood work, allergy testing, and a check for parasites. The skin scraping will be done to rule out skin mites. A skin cytology can rule out a bacterial or yeast overgrowth of the skin that can lead to loss of fur.
If your veterinarian suspects environmental allergies, there is a blood serum test that can test what your dog is allergic to. If she suspects a food allergy, she will recommend you do a food trial to either rule this out or confirm it.
If she suspects an endocrine disorder, laboratory work will need to be performed. General blood work will consist of a complete blood count (CBC) and chemistry panel. This will give an overall look at your dog's internal organ function and blood count. A urinalysis will also be recommended to check the bladder and kidney function. Depending on the lab work results and your dog's symptoms, your veterinarian will then recommend more detailed diagnostic blood work. There is a test specifically for the thyroid function evaluation she will recommend to rule out a thyroid disorder. If she suspects Cushing's or Addison's she will have those tests run as well.
Treatment of Hair Loss Related to Endocrine Dysfunction in Dogs
The combination of blood work results, urinalysis results, and your dog's physical symptoms will diagnose your dog's problem. Once he is diagnosed with an endocrine disorder, treatment can start accordingly.
If your dog has hyperthyroidism or hypothyroidism, he will be started on thyroid medications to bring the thyroid levels back within the normal ranges. If your dog has Addison's disease or Cushing's disease, there are medications and therapies your dog will need to be started on. He may even need these medications for the rest of his life. If you do not correct his endocrine levels, he will continue to have the hair loss and it will likely progress. He will be prone to developing other illnesses and will have an overall lower quality of health.
If your dog is simultaneously battling other issues, your veterinarian will be sure to address them as well. For example, if there is a secondary infection of the skin that can be related to his fur loss, your dog will be prescribed an antibiotic and possibly steroids to cure the infection. If he is losing or gaining weight excessively due to his condition, this will also be addressed by your veterinarian.
Recovery of Hair Loss Related to Endocrine Dysfunction in Dogs
If you are able to have your dog's condition properly diagnosed and treated, he should recover without a problem. Once treatment begins to work, his fur will start to grow back. If you do not treat his condition, his fur loss will remain present and is very unlikely to grow back without medical intervention.
Hair Loss Related to Endocrine Dysfunction Questions and Advice from Veterinary Professionals
Eadie
Boarder collie cross
2 Years
0 found helpful
Has Symptoms
Thinning hair. Regular sheddin
My boarder collie cross was diagnosed with Addison's 6 months ago. The vets say all her levels are now where they should be with the treatment she is having but the patches they shaved at the time to scan her kidneys still haven't grown back. I am now noticing thinning hair all over her, mostly her underside and hips. Im worried she will go completely bald!
She had a beautiful velvety coat and a bushy tail, crimped ears and a fluffy bottom. People don't recognize her anymore. It is also lightening from jet black to brown/beige.
Is this just an immediate response to her diognosis? Will it ever grow back?
I know her health is more important than her coat but I miss her collie traits.
Thank you.
My 9 year old border collie cross has experienced exactly the same. We are hoping that a reduction in medication will stimulate his hair growth
Add a comment to Eadie's experience
Was this experience helpful?
Dusty
Shih Tzu
13 Years
0 found helpful
My 13 year old Shih Tzu/Yorkie female has been on thyroid medication and Vetoryl for some time now and has lost a considerable amount of her hair along her flanks, chest and has a rat tail. She has also had her skin darken over her body. I have been told that she will not likely regrow the hair. Do you have any suggestions for treatment that might start the regrowth of hair? I have read about melatonin and flax seed lignins and I am wondering whether to try that.
Add a comment to Dusty's experience
Was this experience helpful?
Maggie
Lab/Rotty
5 Years
0 found helpful
My 5 1/2 year old Lab/Rotty has been diagnosed with Addisons Disease. Lately I have noticed her hair is coming out more than usual. She use to be fluffy, long hair on tail and backs of legs. She has lost all of that now, and around her chest and neck. She is on 5mg prednisone every other day and percortin 1 time a month. Could this be the cause. and What can I do to help her fur. Thank You!
My GermanShepherd mix has constatant liqid bowel movements, eight drops and similar hair loss... after multiple tests, steroids and antibiotics he was finally diagnosed with Pancreatitis. He's on pancreatic enzymes daily now and his Symptoms are improving but the hair lose seems to still be happening... the patches are growing back however his tail was getting brushed out today and so much came off he basically has a patchy rat tail now. Every area of hair loss seems to heal up after releasing the hair. It's concerning but the hair seems to start growing back after. The vet has him on on weekly B12 shots as well.
Maggie, I wish I knew! I'm going through the same thing with my almost 6 year old silver lab. He was diagnosed with Addison's disease in November 2018, just a few months ago. He is on 5 mg Prednisone every day, and requires a shot every 28 weeks. His hair loss is getting worse. Started with his legs, especially his hindquarters, but is now she lying signs of lost on his side's and upper body. It saddens me to death. The medication he's on was supposed to help, I was told. However, it hasn't. I wish you luck in finding a solution, as I continue to look for one myself.
Add a comment to Maggie's experience
Was this experience helpful?
Deuce
Pit bull
6 Years
0 found helpful
6 yr old female pit was diagnosed with Addison's 2 yrs ago. We have been on treatment. Since taking the medicine her dark brindle coat has turned almost blonde and her body is covered in peach fuzz. She has lost the majority of her hair. Could she have had a kidney crisis for some reason and not need all this medicine? Sounds like her fur is acting like cushings disease where you get too much cortisones? I don't know what to do?
Add a comment to Deuce's experience
Was this experience helpful?
Laxie
Labrador Retriever
7 Years
0 found helpful
Has Symptoms
of course drinking a lot of water
My 7-year-old yellow female lab, Laxie was diagnosed with hypothyroid disease 2 years ago when she was in vets for bacteria infection and I casually mentioned her black skin and excessive shedding. She responded well to synthetic thyroid drug. Her fur grew back the shedding was dramatically reduced and skin color returned to normal.
Then 5 months ago she experienced an Addison crisis. We had been to our vet 3 days prior crisis due to lack of appetite weight loss, lethargic, dehydration, and diagnosis of urinary tract infection. Strangely her blood work 5 days prior to her A. crisis did not point to addisons.
She did not recover from crisis quickly. This concerned Hospital VET and most likely caused him to prescribe a high dose of prednisone. It took over a month to get Laxie to eat and have normal stools. Reduced prednisone gradually. And by December-January she was herself. for the last month, her coat is thinning rapidly. This is a new issue. Thinning fur bare skin on her shoulders, leg joints, neck area.
Vet increased Thyroid meds. 2 weeks ago. T4 test was low/normal. I have seen very little improvement in her coat and her leg shaking has returned. Emotionally she is great!
My question is there any research linking these 2 endocrine diseases? What is the current recommended drug therapy?
Add a comment to Laxie's experience
Was this experience helpful?
Harper
Golden Retriever
2 Years
0 found helpful
Hello, my 2 year old golden retriever is being treated for MMM and has been on steroids for about 5 months. We are noticing that her hair has thinned and hasn't grown. Is this a normal side effect of a steroid?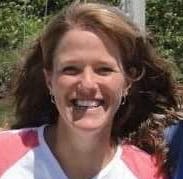 1611
Recommendations
Thank you for your email. MMM can be a difficult disease to treat, and to manage, and unfortunately, steroids are a primary part of the treatment for that disease. Thinning hair can be a side effect of chronic steroid usage. It would be best to follow up with your veterinarian to let them know of this side effect that is happening. I hope that Harper does well.
Add a comment to Harper's experience
Was this experience helpful?
Skynyrd
Rottweiler
1 Year
0 found helpful
Hello. My Rottweiler was diagnosed with Alopecia as a puppy. When he was a puppy he had a full set of fur but it was very coarse feeling and as he began to grow it would fall out. Now he is left with no fur and his skin is a dark grey color. His whole body does not have fur except for spots on his paws and his back has tiny spots where it pops up. His whole body I can see in the pours of his skin that he has little peach fuzz of his fur and is the black color like a Rottweiler should have. Looking into Endocrine disorders he shows all the symptoms I have found. I have also not seen anywhere that it is incurable like I have been told unless there is scar tissue. The tests done I also can not see how they can know it is incurable. We have had some tests done on him like seeing if there is parasites in the skin and it came out negative. To know he was born with fur I believe there has to be a way for him to get it back. When Vet's see him they do not know what to do because he is so large and have never see anything like it in his size and say it is incurable and to expect health problems. He has now developed a terrible odor and it returns the next day after bathing him and I believe he has developed a skin yeast infection and I have gotten shampoo to treat that but am waiting on the results to see if it goes away. On this information I am just needing an opinion on what questions to bring to a veterinarian. I am determined to find him proper care. The veterinarians I have taken him to I have seen in some that they are either lazy or want to drain money out of you since I have found way cheaper pricing at others. I do not want to go and have useless tests done like I have in the past treating him like a science experiment and getting negative results. I live in West Texas so if there is any recommendations on a Veterinarian to see I would love to get their contact information.
Thank you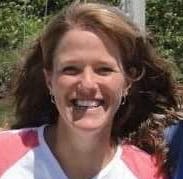 1611
Recommendations
Thank you for your email. Skynyrd definitely sounds ike he has an unusual situation. I'm not sure what tests have already been run, but three tests that might be a good idea based on your description woud a skin scraping to rule out Demodex, a thyroid test, and a full thickness skin biopy. The information that you get from those might help guide treatment. The odor that you describe might indicate a bacterial or fungal infection that may need oral treatment. If you haven't had success or a good relationship with veterinarians in your area, you may want to drive to a larger center, where they can refer you to a specialist if necessary. I hope that you are able to get his condition figured out.
Add a comment to Skynyrd's experience
Was this experience helpful?
Lilly
West Highland White Terrier
10 Years
0 found helpful
Has Symptoms
Hair loss, hair thinning, scratcing
Medication Used
Prednisone 0.5mg caninsulin 12 unit
My dog was diagnosed with Addison's about 17 months ago after having an addisonian crisis. She was put on 2.5mg of prednisone daily. She was a lot brighter and even her ear infections and scratching and licking of paws stopped. Then in August she was disgnised with diabetes and has been on a dose of 6 units of caninsulin twice daily, and her prednisone gradually reduced until she is now only only 0.5mg daily. Blood curves stay high all day when in the vets, so they are using fructosamine tests which show she is fairly under control with the diabetes. However the licking and scratching has returned, she sleeps an awful lot, and her fur has quite literally fallen out around her muzzle, her neck, under her armpits, and has generally thinned everywhere else. She looks like a completely different dog. Also forgot to mention that shortly after the diabetes diagnosis she has become almost completely blind due to severe catteracts. Do you have any advice?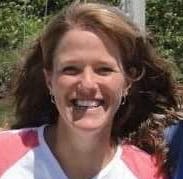 1611
Recommendations
Thank you for your email. I'm sorry that Lilly is having so many problems. It sounds like your veterinarian is doing the best that they can to control her endocrine problems. Westies are prone to skin conditions, as you may know, and endocrine conditions can predispose them to infection as well as thinning hair generally. She may be developing a pyoderma that would benefit from antibiotics, or she may be having allergies that would benefit from allergy medication. Both of those can be prescribed by your veterinarian if she needs them in addition to her current therapy. Diabetic cataracts are unfortunately one possible side effect of high blood sugar, and are not reversible. Dog tend to do quite well if their environment isn't challenged when they can't see very well - you just have to make sure not to move furniture and such if you can help it. You can also consider blood glucose testing at home to get more accurate readings, if you are interested in that, your veterinarian can guide you through that process. I hope that she stabilizes with all of her medical conditions and does well.
Add a comment to Lilly's experience
Was this experience helpful?