What is Reverse Sneezing?
Pharyngeal gag reflex, also known as reverse sneezing, is common in dogs, particularly smaller and short nosed dogs. Although this condition can seem very distressing when it is occurring , it is generally harmless and passes within just a minute or two. A veterinarian should be consulted however, if the condition starts occurring regularly in an older dog, begins to happen more intensely and frequently, or is joined by additional symptoms such as nasal discharge or additional coughing. This can help rule out other disorders which may not be as harmless.
Pharyngeal gag reflex, also known as reverse sneezing, is a spasming disorder that sounds alarming when it is occurring to your pet, but is usually harmless.
Book First Walk Free!
Symptoms of Reverse Sneezing in Dogs
Reverse sneezing, also known as pharyngeal gag reflex, can appear at first glance, quite a bit like an animal that is choking. Symptoms during an episode include an extended neck, and the dog gasps with an alarming snorting sound. The elbows are often turned out and their eyes bulge as they have difficulty getting air into the lungs due to the narrowing of the trachea. These symptoms usually clear up within about one to two minutes, with no ill effects.
Gasping
Difficulty drawing air
Extended neck
Snorting
Types
Another condition that can appear to be quite similar to reverse sneezing is tracheal collapse. This disorder will have all of the same symptoms as the pharyngeal gag reflex, but may also exhibit additional symptoms of exercise intolerance, breathing that is labored even after an incident, and a bluish tinge to the gums and other mucous membranes. Tracheal collapse is a genetic disorder that is most common in Yorkshire terriers. It can occur at any age, although it is most often identified in canines around six to seven years old. If your dog is experiencing reverse sneezing on a regular basis a visit to the veterinarian is essential to rule out this and other conditions.
Causes of Reverse Sneezing in Dogs
Reverse sneezing is not actually sneezing at all, but is a condition known as pharyngeal gag reflex. It is a spasm of the throat and nasal passages that is generally instigated by an irritation to either the throat or the soft palate. The type of irritations that can lead to an episode of reverse sneezing include:
Allergies
Eating or drinking too fast
Foreign bodies
Mites
Pressure on throat (often from pulling on leash)
Viruses
Diagnosis of Reverse Sneezing in Dogs
In the event that your dog's symptoms are concerning enough to make an appointment with the veterinarian, then several tests will need to be done to confirm there are no underlying causes to the behavior. While the typical physical examination is being completed the examiner will also check the nasal passages, mouth, and throat areas thoroughly. A rhinoscopy, a procedure in which the examiner uses a speculum to allow them to look more deeply into the nasal passages may be completed in order to see if any mites, polyps, or tumors are present.
A sample from the nasal passages may also be taken for biopsy in order to rule out nasal cancer. Information will be gathered about the duration and frequency of symptoms, as well as any concurrent medications that your pet is being given. Many veterinary professionals will ask for a video recording of an episode as well, to assist in the diagnosis.
Treatment of Reverse Sneezing in Dogs
If an underlying cause such as allergies or mites is uncovered, that condition will need to be addressed to help reduce the frequency and intensity of the reverse sneezing episodes. Allergic reactions may be eased by taking antihistamines and any polyps or growths will need to be removed to allow for easier breathing. If the reverse sneezing is idiopathic, meaning that the cause is unknown, it may not require treatment.
Reverse sneezing, as chaotic and scary as it sounds for the minute or two that it is occurring, is usually harmless, and your dog will continue on his merry way as if nothing has happened. If your dog is having an episode, you can help shorten the duration of the attack by channeling the air through the mouth rather than through the spasming nasal passages. This can be done simply by closing off the nostrils with your hand for a few seconds and allowing your dog to breathe through his mouth instead.
Recovery of Reverse Sneezing in Dogs
Certain dog breeds, particularly short-nosed breeds, are more likely to develop this disorder than others. This can include Bulldogs, Boxers, Pugs, Shih Tzus, and Boston Terriers. There are several steps you can take, to reduce or eliminate occurrences if you have a dog that is prone to pharyngeal gag reflex. These can include steps like:
Buying bowls designed to slow down eating speeds
Put a soup can in the food bowl to slow down eating.
Reducing levels of chaos and excitement in your dog's environment
Reducing levels of dust and dander in the house.
Using a harness or halter lead on walks instead of a traditional collar
Reverse Sneezing Questions and Advice from Veterinary Professionals
Annie
Australian Shepherd
1 Year
0 found helpful
Has Symptoms
Neck extension, panting, stiffness
My one year old Annie woke up in the night and started reverse sneezing continuously for 25 minutes at least. She had never reverse sneezes before and I am worried because the episode lasted so long with very few breaks in between reverse sneezes. She seemed afraid as she would not leave my lap and after it stopped she panted for another 20 minutes and went back to bed. Is this something I should worry about? She has no prior medical conditions or allergies
Add a comment to Annie's experience
Was this experience helpful?
Sadie
Daschound
1 Year
0 found helpful
Has Symptoms
Pain and reverse sneezing
I have a one year old female daschound. She has been having the reverse sneezing for 3 days or so now. Tonight she started stiffening her head straight up as if she was smelling the air and would not bring it back down to normal. She acts almost as if she is hurting either in her neck, shoulder, or back. At times she lends her head to the left and picks up her right paw as if it is hurting. I put her in her crate to rest, but the strange thing is that she comes out of it sometimes as if nothing is wrong. I have medication from when my other daschound hurt her back. Should I give her some of that or what?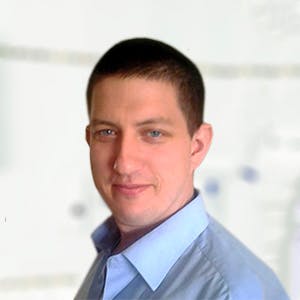 3318
Recommendations
I cannot legally recommend that you give any prescription medication to Sadie which was prescribed to another dog; plus I don't know what the medication is, if it is still in date, was stored correctly etc… Also don't try to give any human over the counter painkillers since a single tablet of ibuprofen may cause kidney failure in a dog the size of a Dachshund. Reverse sneezing may be caused by a variety of different causes and is normally a result of a dog attempting to clear their nasal passage of mucus, foreign material, tumours, polyps or other things; I am not sure how well this relates to her neck or back but a visit to your Veterinarian would be wise to get to the underlying cause. Regards Dr Callum Turner DVM
Add a comment to Sadie's experience
Was this experience helpful?
Cristalle
Lhasa Apso
4 Years
0 found helpful
I have 2 - 4 year old sisters and 2 - 6 mos old pups which are all Lhasa's. Occasionally my older ones would have the reverse sneezing but recently in the past two weeks or so almost daily one of the 4 year old has been having the reverse sneezing and the other sister for past 2 days has done it too. One of the pups has been starting to do it a few times now too. The 3 in question do have the shorter noses where as the other pup has a longer nose. Could this possibly be mites cause all 3 seem to be doing more frequently.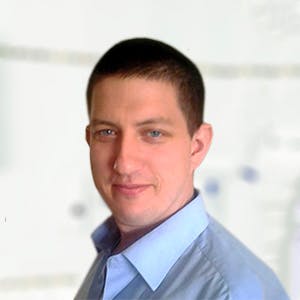 3318
Recommendations
Reverse sneezing may be caused by a few different causes which may include nasal mites and other infections; but other causes may be due to allergies, foreign bodies, tumours, dental disorders among other causes but this would unlikely occur in three out of four dogs. Since you have three dogs affected, it would warrant a visit to your Veterinarian for an examination to be on the safe side. Regards Dr Callum Turner DVM
Add a comment to Cristalle's experience
Was this experience helpful?
Artie
French Bulldog
8 Weeks
0 found helpful
Hi! my puppy is making this hiccup/reverse sneezing sound when we put him alone in his play pen. Is this from stress? Also he has giardia so im woundering is this is a symptom of that.when he does this should we just leave him in the pen and just let it pass or should we pick him up and hold him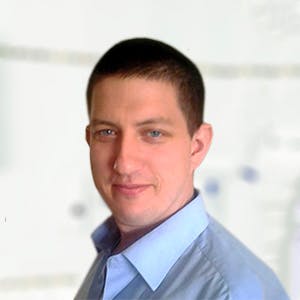 3318
Recommendations
I just realised that you asked two questions, otherwise I would have answered them both together. However, there are various causes for reverse sneezing and hiccups which may include a new environment especially if you've just brought Artie home; you should keep an eye on him for the next few days but if there is no improvement you should return to your Veterinarian for an examination. Regards Dr Callum Turner DVM
Add a comment to Artie's experience
Was this experience helpful?
Royal
Chihuahua
4 Years
0 found helpful
My chihuahua went outside to eat some grass, came back inside reverse sneezing. I thought he was choking on something, he didn't have anything in his mouth but saliva. He's been reverse sneezing since yesterday afternoon. How can I help him?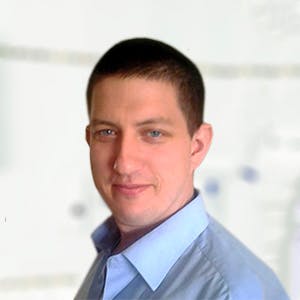 3318
Recommendations
Reverse sneezing may be caused by a few different causes which may include foreign bodies, infections, mites, allergies, tumours and other causes; many times reverse sneezing occurs until the source of the irritation has moved. Sometimes this resolves itself in instances of foreign objects or mucus blockage but in other cases veterinary intervention is required. Regards Dr Callum Turner DVM
Add a comment to Royal's experience
Was this experience helpful?
Duke
Australian Shepherd
9 Years
0 found helpful
My dog has been having reverse sneezing, and on and off discharge coming out his nose for almost 5 months now. We had a scope done, the vet said there was nothing there. We gave him allergy meds, they did not help. He will go through time where the discharge is just terrible and then will seem to get better on its own then it comes back after a couple weeks. He is about 9 years old, and an Australian Shepard mix. He did start taking galleprant recently could that be a side effect?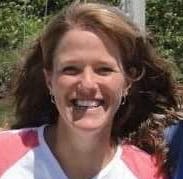 1608
Recommendations
Sneezing is not a side effect of Galliprant, commonly. He may have a bacterial infection that needs antibiotics, or a parasite that needs to be treated. i'm sorry that this is happening, and hope that you are able to get to the bottom of it.
Add a comment to Duke's experience
Was this experience helpful?
Gunner
Weimaraner
10 Years
0 found helpful
Has Symptoms
Reverse sneezing, difficult breathe
Our 10 yr old Weimaraner suddenly came down with an episode of reverse sneezing after being outside. It lasted approximately 15-20 min. His gums looked normal, though he was salivating and straining to get a decent breathe. We live in Ohio where temps are currently riding around 2-5 degrees (with lots of snow). Since we know Gunner loves to eat snow, is it possible that this would have triggered the attack?There would have been no other irritants outdoors that he would have had access to. We also have another female and she had no issue.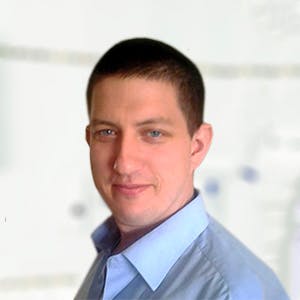 3318
Recommendations
It is possible that Gunner's reverse sneezing is attributable to snow or the cold temperature, but if he is having breathing difficulties you should visit your Veterinarian since there may be a foreign object or something else in his nose which may need attention. If Gunner is now calm and not showing any symptoms, keep an eye on him especially when he goes outside to do his business. Regards Dr Callum Turner DVM
Add a comment to Gunner's experience
Was this experience helpful?
M
Boxer
5 Years
0 found helpful
Has Symptoms
Reverse sneezing, nasal drainage, white oam mouth
Can reglan 5mg given every eight hours, cause reverse sneezing in a dog that has never exhibited this before? GI surgery performed exactly 7 days ago, the reverse sneezing appears to have begun 4 days after surgery, and now appears to be getting worse. He was discharged from the hospital two days after surgery. The reglan was prescribed every eight hours for gut motility, which was begun the evening of discharge, so the following day, would be when the reverse sneezing was noticed.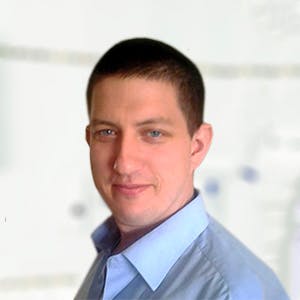 3318
Recommendations
Reverse sneezing isn't a noted side effect of Reglan (metoclopramide) but brachycephalic breeds (like Boxers) seem to have problems reverse sneezing more than other breeds; reverse sneezing is usually caused by something irritating the nasal cavity or something stuck there which a dog is trying to clear. If the reverse sneezing is getting progressively worse, it would be best to visit your Veterinarian again to take a quick look to make sure there isn't anything serious occurring. Regards Dr Callum Turner DVM
http://csu-cvmbs.colostate.edu/vth/Documents/pharmacy-metoclopramide.pdf
Add a comment to M's experience
Was this experience helpful?
Gibong
pom-pitz
16 Months
0 found helpful
my 1 year old dog has been having reverse sneeze for 8 weeks now. Most of the time he reverse sneezes, it is when he is excited or happy, when a family returns home from work or freinds visiting. when it was really bad, he vomitted 7 times within a couple of hours, continuously reverse sneezing in between. I have been to three clinics where they all say different things. One of them gave my dog heart medicine which he took for a week but the symptoms of him reverse sneezing and vomitting did not go away. Another clinic diagnosed him for an infection, so he took antibiotics for 3 weeks, but the symptoms still remained, although he only vomits once a day now, three to four days a week. vomits are almost always followed by reverse sneezes. If we keep him not excited, he only has light reverse sneeze once or twice a day. Whenever we walked him for 20 to 30 minutes outside, he was not as jumpy and running as he was before, and symptoms worsened when came back home later that day, but the weather's really hot outside, so that may be why too. sorry for the long question.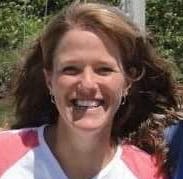 1608
Recommendations
If Gibong is truly reverse sneezing, it may be allergy related if it seems to be worsening. He may benefit from anti-histamine therapy, and one of the veterinarians that you took him to will be able to recommend an anti-histamine if that is appropriate for him, as I have not examined him.
Add a comment to Gibong's experience
Was this experience helpful?