Vaginal Prolapse in Dogs
Veterinary reviewed by: Dr. Linda Simon, MVB MRCVS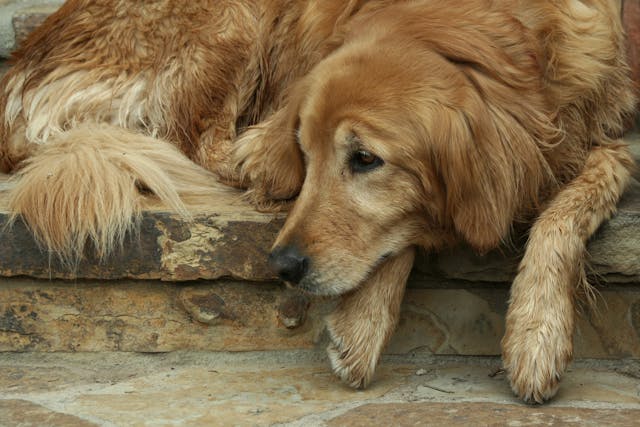 Veterinary reviewed by: Dr. Linda Simon, MVB MRCVS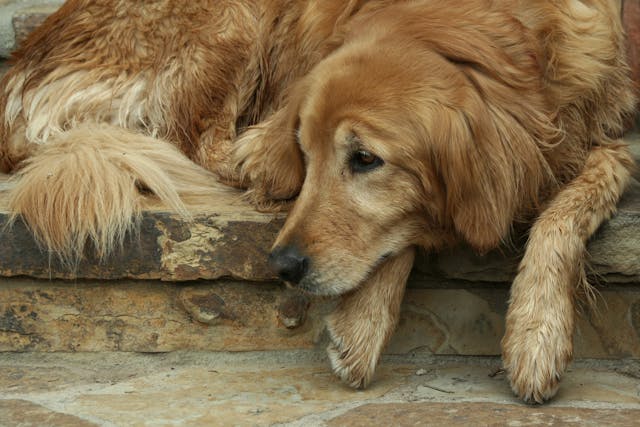 What is Vaginal Prolapse?
Discovering a large mass of tissue protruding from a dog's vulva is alarming. For those unaware of vaginal prolapse, the mass may appear to be a fast-developing tumor, or an in-process miscarriage. As unsightly as it may be, the condition of vaginal prolapse commonly occurs in female dogs that have not been spayed. Due to the action of the female hormone estrogen, the tissue of the internal vaginal walls swells and protrudes through the vulva; the external female genital organ. The mass is usually accompanied by vaginal discharge.
 In vaginal prolapse, the swollen, protruding vaginal tissue resembles what's often described as a "donut-shaped" mass. While the primary cause of vaginal prolapse is estrogen stimulation, other causes include vaginal hyperplasia (a proliferation of the vaginal mucosa) and genetic predisposition. Other causes of prolapse are prolonged straining resulting from a difficult labor and delivery or a urinary tract infection, or an interruption during coitus before mating can occur. Reluctance to breed may be a symptom of vaginal prolapse.
While the condition affects a range of dogs, breeds most commonly affected include the Labrador and Chesapeake Bay retriever, English Bulldog, German Shepherd, St. Bernard, Mastiff, Springer Spaniel and Weimaraner. Predominance in certain breeds suggests that genetics plays a key role in the development of canine vaginal prolapse. 
When serious, vaginal prolapse may prevent urination. The condition is almost always diagnosed just before or during estrus (heat). While the outcome is positive for most animals, the chance of the condition recurring throughout pregnancy, or at delivery is quite possible. Because breeding may place the dog at further risk for the condition, spaying the animal may be recommended.
Vaginal prolapse, a condition caused by the action of the female hormone, estrogen, occurs in young, unspayed female dogs.
Vaginal Prolapse Average Cost
From 572 quotes ranging from $300 - $2,000
Symptoms of Vaginal Prolapse in Dogs
Protrusion of pink or red inflamed tissue from the vulva
Excessive licking of the affected area
Difficult or painful urination
Resistance to mating, even during heat cycle
Types
Type 1 occurs when there is a slight protrusion, even though it does not exit the vulva itself
Type 2 is when the vaginal tissue protrudes through the vulvar opening
Type 3 hyperplasia refers to the donut-shaped mass, which can be seen externally
Top
Causes of Vaginal Prolapse in Dogs
Genetics
Breed affiliation
Estrogen stimulation
Vaginal hypoplasia
Top
Diagnosis of Vaginal Prolapse in Dogs
A veterinary consultation will be required for diagnosis of vaginal prolapse. The timing of the problem (during pre-estrus or estrus), and the typical appearance of the mass upon physical examination, will usually be sufficient for diagnosis. In an older female dog, a tissue sample is often taken to differentiate the condition from a cancerous growth.
Aside from the physical examination, your veterinarian may choose to perform blood tests and urinalysis to rule out the presence of other underlying conditions or infection that may be present.
Top
Treatment of Vaginal Prolapse in Dogs
If your dog is experiencing prolapse but can urinate normally, the veterinarian may prescribe hormonal therapy. The prolapse may correct itself as this type of therapy can initiate ovulation. Topical creams will be prescribed if your pet is uncomfortable. With these therapies, vaginal prolapse is highly treatable and in many cases, can be reversed.
Unless the vaginal prolapse is blocking the urethra completely so that your pet cannot urinate, the condition is not a medical emergency. If your companion is unable to pass urine, she will likely require hospitalization, surgery to suture the tissue back in and enable an assessment of the prolapsed tissue, and if required, a urinary catheter will be utilized. Spaying is often suggested.
Top
Worried about the cost of Vaginal Prolapse treatment?
Pet Insurance covers the cost of many common pet health conditions. Prepare for the unexpected by getting a quote from top pet insurance providers.
Recovery of Vaginal Prolapse in Dogs
During recovery, you must keep the prolapsed area clean and dry.  If tolerated, an Elizabethan collar may stop your dog from licking, chewing or biting the affected area; many dogs benefit from wearing a canine diaper to protect the area and make it less accessible.
The veterinarian will prescribe moisturizing ointments that will help prevent tissue damage. As a  pet owner, you must be vigilant so that the prolapsed tissue is not aggravated or damaged by surfaces or other animals.
Top
Vaginal Prolapse Average Cost
From 572 quotes ranging from $300 - $2,000
Top
Vaginal Prolapse Questions and Advice from Veterinary Professionals
Pit Bull
7 years
34 found helpful
34 found helpful
I can't afford treat ment. No other clinics are seeing new patients is there anything I can do at home to help her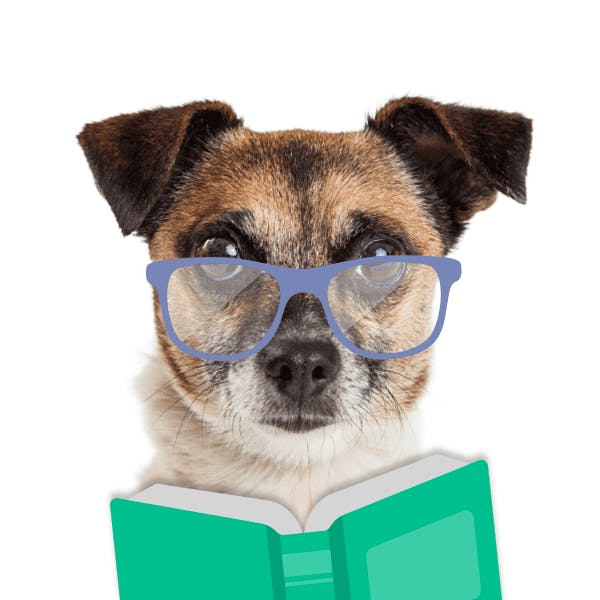 Dr. Linda S. MVB MRCVS
34 Recommendations
I'm sorry to hear this. This is a very large prolapse and (while hard to tell from a photo) the tissue looks infected and necrotic. She needs to see a vet immediately or is at risk of shock and even passing away. Consider contacting a charity vet or asking your vet for a payment plan or credit payment option.
April 23, 2021
Was this experience helpful?
Golden Retriever
Ten Years
13 found helpful
13 found helpful
My dog has watery blood coming from her vaginal area and it looks something is protruding from her vaginal area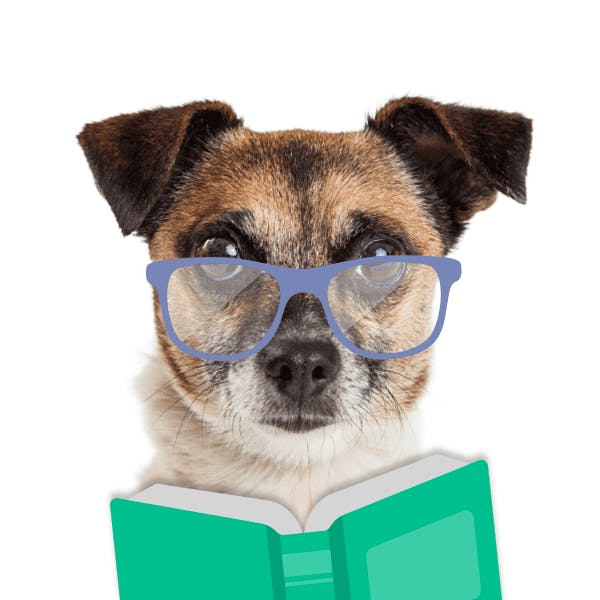 Dr. Linda S. MVB MRCVS
13 Recommendations
I'm sorry to hear this. The are looks inflamed and infected and there may be a slight prolapse. A vet visit is essential and they will likely also analyse her urine. Consider a buster collar to stop all licking.
Feb. 13, 2021
Was this experience helpful?
Vaginal Prolapse Average Cost
From 572 quotes ranging from $300 - $2,000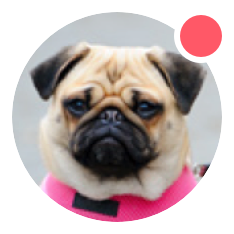 Need pet insurance?