What are Giant Cell Tumors?
Giant cell tumors are a type of malignant fibrous histiocytoma that originates from more than one cell. These tumors typically do not metastasize, though they may spread to the spleen or other organs. Because the symptoms for malignant fibrous histiocytoma are nonspecific, it can be mistaken for other types of cancer, which is why a biopsy is necessary for a correct diagnosis.
Malignant fibrous histiocytoma presents as a tumor of or beneath the skin and typically affects middle-aged to older dogs. Giant cell MFH, which is a subtype with multinucleated cells, is uncommon in dogs but may be life-threatening if metastasis is present. An earlier diagnosis and prompt surgical treatment allow for a better prognosis.
Giant Cell Tumors Average Cost
From 7 quotes ranging from $3,500 - $15,000
Symptoms of Giant Cell Tumors in Dogs
The symptoms for giant cell tumors are nonspecific and include:
Lethargy
Depression
Loss of appetite
Vomiting
Diarrhea
With most cases of malignant fibrous histiocytoma, the tumor is present as a detectable mass under the skin. These may appear anywhere on the dog's body. Anemia or abdominal pain may also be present in dogs whose malignant fibrous histiocytoma have metastasized to the spleen.
Top
Causes of Giant Cell Tumors in Dogs
Giant cell tumors occur in and beneath the skin and may spread to the spleen or other organs. There is no known cause for malignant fibrous histiocytoma though Golden Retrievers and Rottweilers seem to be predisposed to the condition. Older dogs are typically more at risk.
Top
Diagnosis of Giant Cell Tumors in Dogs
If you notice an abnormal mass beneath your dog's skin, bring it to the veterinarian's attention right away. As with most comprehensive examinations, the veterinarian will conduct a thorough physical examination and take down your dog's history. During this initial examination, let the veterinarian know about any clinical signs you have observed, as well as their duration and severity.
The veterinarian will perform tests on your dog, which may include a complete blood count and a urinalysis. However, a diagnosis of a giant cell tumor is usually confirmed with a biopsy, which will show multinucleated giant cells in the tissue. Additional diagnostic tests, such as radiographs and ultrasounds, show the size of the tumor and reveal any metastasis if present. Though imaging may not differentiate malignant fibrous histiocytoma from other tumors, it provides a clearer idea of the extent of the condition, which allows for proper treatment.
Top
Treatment of Giant Cell Tumors in Dogs
Surgery is historically the treatment of choice for malignant fibrous histiocytoma, especially for cases in which the tumor has not metastasized. The goal is to eradicate the primary tumor completely before it can spread to the spleen or other areas of the body.
For cases in which the tumors have spread throughout the body or in which the dog is not otherwise a good candidate for surgery, chemotherapy may be used to control metastasis and to extend the dog's life. However, chemotherapy will not remove the tumor or cure the disease, and the tumor may eventually lower your dog's quality of life.
Top
Worried about the cost of Giant Cell Tumors treatment?
Pet Insurance covers the cost of many common pet health conditions. Prepare for the unexpected by getting a quote from top pet insurance providers.
Recovery of Giant Cell Tumors in Dogs
If your dog underwent surgery, you will need to provide a comfortable place to rest during the healing process. Your dog should be allowed to recover in peace and quiet. During this time, limit your dog's physical activity, and ensure that he or she does not bite at the surgical site. An Elizabethan collar may be useful.
Whether your dog was treated surgically or with chemotherapy, you will need to follow up with the veterinarian periodically. The veterinarian will check to ensure that the tumor was eradicated entirely during surgery and that the malignant fibrous histiocytoma is not recurring. If you opted for chemotherapy, the drugs might need to be administered in the veterinary office, and the veterinarian will need to monitor the extent of the tumors.
In both cases, you should monitor your dog carefully and watch for additional clinical signs. Any changes in your dog's behavior should be reported to the veterinarian.
Top
Giant Cell Tumors Average Cost
From 7 quotes ranging from $3,500 - $15,000
Top
Giant Cell Tumors Questions and Advice from Veterinary Professionals
Jim
Dog
8 Years
0 found helpful
0 found helpful
Any chance the GCT in dogs is even minimally similar to GCT in humans? #####################################################################################################################
April 26, 2018
Jim's Owner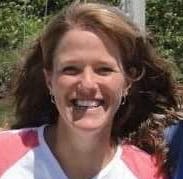 Dr. Michele K. DVM
0 Recommendations
I'm not sure which test you are referring to - a glucose challenge test? If so, they are not treated the same, no. We tend to do 'glucose curves' in dogs to measure blood glucose over a 12 hour period.
April 26, 2018
Was this experience helpful?
Maddy
Mixed
7 Years
0 found helpful
0 found helpful
Has Symptoms
Lethargy, Loss Of Appetite
My sisters dog has a giant cell tumor sarcoma on the top of her foot near the joint. she plans on having it surgically removed and then chemo treatments. As long as the cancer hasn't spread what are the odds of it reocurring? any ideas or advice?
April 6, 2018
Maddy's Owner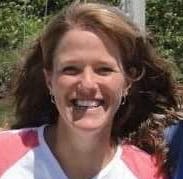 Dr. Michele K. DVM
0 Recommendations
Without knowing more about the type and aggressive nature, and stage of the tumor, it is impossible for me to comment on the chance of recurrence. Since your sister seems to have veterinary care for Maddy and possibly an oncologist, this would be a perfect question to ask them, as they know the type of cancer, and more about Maddy's specific situation.
April 6, 2018
Was this experience helpful?
Giant Cell Tumors Average Cost
From 7 quotes ranging from $3,500 - $15,000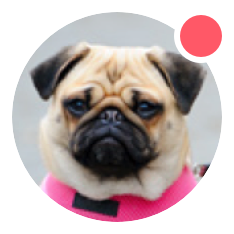 Need pet insurance?