What are Mosquito Bites?
Mosquitoes might not seem to be a big problem for furry animals like dogs and cats, but your pets can still get bitten in areas with only thin hair coverage, such as the nose and ears. Dogs and cats experience the same itching and irritation around mosquito bites as humans, however a more serious concern is the spread of mosquito-borne diseases, especially heartworm. Heartworm is a parasite that causes life-threatening heart and lung infection in dogs and sometimes cats. It is carried from one animal to another via mosquitoes and it is relatively common in the United States. Protecting your dog or cat from mosquito bites is the best way to reduce the risk of heartworm infection. Mosquitoes pass through several stages in their life cycle. The eggs are laid by an adult female. She will choose a site close to water since mosquito eggs need water exposure to hatch; however the eggs can survive for several months unhatched if moisture is not present. The larva, sometimes called the "wriggler," is a small worm that lives and feeds in the water, coming to the surface to breathe. The pupa or transition stage takes place just before the adult mosquito emerges. This phase is called the "tumbler" stage; the pupa remains in the water, but does not feed and develops a hard case that protects the developing adult fly. Shortly after emerging, mosquitoes will take to the air in the form that is best known. The females will bite humans and other animals such as dogs and cats, often spreading blood infections from one host to another. The entire mosquito life cycle usually takes about two weeks, but in ideal breeding conditions with high moisture levels, it may be as short as four days. Over the course of the summer, thousands of mosquitoes will be born and have the potential to bite and infect your dog or cat. Outdoor animals are more at risk, especially dogs or cats that spend a lot of time close to swampy areas or stagnant water.
Mosquitoes can be a nuisance for dogs and cats just as they are for humans. The bites cause itching and irritation, but more importantly they can also spread serious bacteria and parasite infections.
Book First Walk Free!
Symptoms of Mosquito Bites in Dogs
When dogs and cats are bitten by mosquitoes, they experience the same itching and irritation as humans. The following symptoms could indicate mosquito bites.
Constant scratching
Rubbing ears or nose against a rough surface
Red welts similar to mosquito bites in humans
Systemic illness from mosquito-borne parasite infection
Coughing
Respiratory difficulty
Lethargy or depression
Intolerance to exercise
Lack of appetite or weight loss
Vomiting (cats)
Types
These are some of the many different types of infection that can be carried by mosquitoes.
Heartworm
West Nile Virus
Eastern Equine Encephalitis
Systemic Lupus Erythematosus
Heartworm is the most common concern for dogs and cats.
Causes of Mosquito Bites in Dogs
It's impossible to eliminate all mosquitoes, but these are some factors to take into consideration.
Standing water around the house
Animal water bowls or troughs
Bird bath
Any ornamental pond
Untreated pool
Seepage from a septic tank
Water pooling in a tarp cover
Water pooling in a driveway pothole
Broken screens
Night lighting
Diagnosis of Mosquito Bites in Dogs
Mosquito bites can be diagnosed based on signs of itching and irritation as well as the presence of mosquitoes. Bites that carry infection are undetectable from those that don't, so heartworm is only found through regular testing, or when symptoms of illness are already present.
A small blood sample can be used to detect the presence of heartworm-related proteins. It takes six months for an animal to test positive for infection, so it's recommended that dogs be tested at least once annually after they are seven months old. Cats are not as typical a host for heartworm; the infection is less common and different testing regimes may be recommended by different veterinarians. In cats, few worms reach the adult stage, however the larvae can still cause fatal and sometimes sudden illness, so it's important to get your cat tested often too. If your dog or cat tests positive for heartworm, chest X-rays or further tests may be ordered to evaluate the extent of the infection.
Treatment of Mosquito Bites in Dogs
Insect repellent is often used to reduce mosquito bites in humans, but it can be unsafe for dogs and cats. Any human designed spray, especially those that contain DEET, may be toxic and should be avoided. Choose a repellant that is tested specifically on your pet, preferably with the advice of a veterinarian. Environmental repellants such as sandalwood or citronella candles may be more advisable if you cannot find a spray that is safe for pets.
If your dog or cat is suffering from severe discomfort related to mosquito bites the veterinarian may be able to prescribe or recommend a treatment to reduce the itching. Otherwise, no treatment is necessary. Dogs that test positive for mosquito-borne heartworm infection are usually treated with an arsenic-containing medication given in small doses over the course of several months. This medication is not safe to use in cats. No treatment is currently available for cats diagnosed with heartworm infection. However, monthly preventive medication can be given to both dogs and cats and is usually effective at eliminating the risk of infection.
Recovery of Mosquito Bites in Dogs
Individual mosquito bites will heal in dogs and cats, but continued exposure increases the risk of infection. Taking steps to make your house and yard as mosquito free as possible in the summer months can reduce the chance that pets will be bitten by disease carrying insects. Since no mosquito elimination is foolproof, the best way to manage heartworm infection is with medication and regular testing. It's important to be consistent and give each dose at the same time each month, since missed or late doses can impact the effectiveness of the treatment. Pets should be tested before beginning a treatment plan and after any lapse in medication.
Mosquito Bites Questions and Advice from Veterinary Professionals
Luna
American Staffordshire Terrier
8 Months
1 found helpful
I noticed today that my girl Luna was covered in mosquito bites (25 bites just on her chest) after being outside on a farm with her Labrador bestie last night. Red welts and super itchy. She gets herself so worked up over the itching that she begins to pant. When she calms down she can breathe fine. Just looking to make her more comfortable, and wondering whether to take her to the vets when they open in a couple of hours?
Add a comment to Luna's experience
Was this experience helpful?
Prince
Pit bull/bulldog
2 Years
0 found helpful
We have a ton of mosquitos in our area. I have 2 dogs one long hair chihuahua and a pit bull/bulldog mix. My chihuahua is perfectly fine but my bully has been itching all over. I thought it was from a flea/tick bath shampoo I used because it seemed to start after that and worsened after I used it again. I stopped using it and gave him a nice cool bath with a medicated shampoo, with Benadryl 1mg/1lb twice a day. It seemed to get better for a few days. I missed a day of Benadryl and the itching came back . My vet isn't open until tom
Add a comment to Prince's experience
Was this experience helpful?
Winnie
Pit bull
2 Years
0 found helpful
Hello, Im just now reading about mosquito bites and its products with out knowing I sprayed my dog down with OFF (Deep woods) spray and took her to the park she was still bitten now she has all the swollen bumps(which look like tons of mosquito bites)and her skin looks irritaded and its really itchy. I'd like to know if there is a shampoo or lotion to put or wash her fur to help heal or help with irritaded skin? I'm now aware of the proper mosquito sprays for Winnie and will get it accordingly.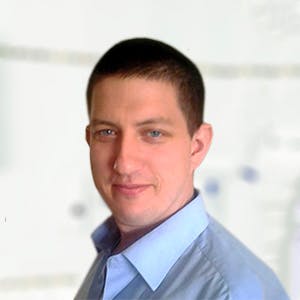 3320
Recommendations
You should bathe Winnie thoroughly with a mild sensitive dog shampoo; however you should visit your Veterinarian to be on the safe side especially if you live in an area affected by heartworm and you're not giving Winnie appropriate preventative treatment. Regards Dr Callum Turner DVM N.B: OFF bug spray isn't approved for use in dogs but may be used on the skin of humans; if Winnie shows any symptoms of DEET toxicity I would recommend that you contact the manufacturer on 1-800-558-5252 for product specific information. https://off.com/en/product/deep-woods/deep-woods-insect-repellent-v https://wagwalking.com/condition/deet-toxicity https://wagwalking.com/condition/heartworms
Add a comment to Winnie's experience
Was this experience helpful?
Jaxon
pomeranian cross
8 Years
2 found helpful
My little dog is 8 years old and around 9lbs. He has suddenly started licking his tail, shaking, and acting erratically. He has always either slept in bed with me or under the bed; we call it his "man-cave". But he is now hiding in the closet in the office or behind he toilet in the bathroom. I recently changed his food and he isn't eating much of it. He doesn't want to be held any more and hides more than he is social.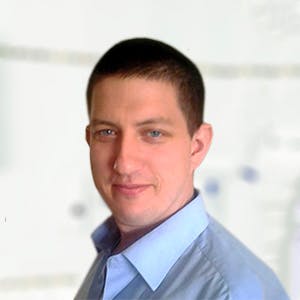 3320
Recommendations
Constant licking of the tail or hind areas and strange behaviour (possibly caused by pain) may be attributable to anal gland or other issues around that area; without examining Jaxon, I cannot say what the cause is but changes to diet may cause issues back there. It would be best to have your Veterinarian take a look to see if there is anything to be concerned about and until then try to prevent Jaxon from licking or biting the area and bathe the area so that the saliva from the licking doesn't irritate the skin. Regards Dr Callum Turner DVM
Add a comment to Jaxon's experience
Was this experience helpful?
Dalmo
Dalmation
8 Years
0 found helpful
I'm pretty sure my 8 year old Dalmatian has gotten hit by a mosquito he is constantly licking an area on his front paws, around his arm pit. It has a red small bump. I tried helping him, like scratching it for him: he tilts his head and shakes his leg in relief- I'm wondering if there's anything I can give him, it seems to really bother him.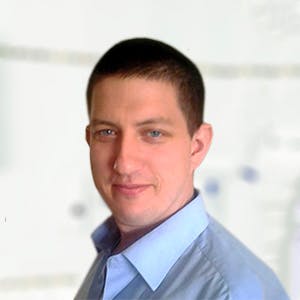 3320
Recommendations
Mosquito bites can be really annoying for humans and we understand that we were bit by a mosquito so it is understandable that a dog isn't as understanding; the irritation will decrease with time but I'm more concerned about heartworm if you live in an area affected by it, if your not sure call your Veterinarian to ask so you can take preventative measures. Regards Dr Callum Turner DVM
Add a comment to Dalmo's experience
Was this experience helpful?
Pixel
Bichon Frise
6 Months
0 found helpful
Hi! I have an 8 pound bichon/poodle mix 6 months olf. I noticed this morning he has 3 small red rashes on his hairless belly that have a slight bump in the center, most likely from a mosquito. If he isn't itching it or showing any odd behaviors, will they go away on their own? He is on interceptor for heartworm and intestinal parasites. I worry because of all the scary things you hear about mosquitoes in correlation with dog illnesses.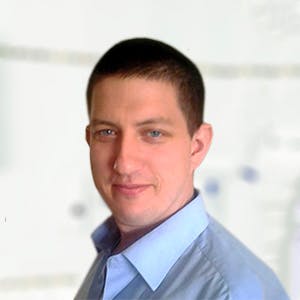 3320
Recommendations
As you know, mosquitoes are vectors for heartworm, thankfully you are already giving a preventative against that; however other diseases (depending on your location) may also be carried by mosquitoes (see link below) and you should monitor Pixel for any symptoms listed. The bites should go down by themselves, just keep an eye on things; but if any other symptoms present or you're generally concerned you should visit your Veterinarian. Regards Dr Callum Turner DVM https://wagwalking.com/condition/mosquito-borne-diseases
Add a comment to Pixel's experience
Was this experience helpful?
Max
Cavapoo
3 Years
0 found helpful
Can I give my dog heartworm prevention if he already has a mosquito bite? He has been licking himself since I got home , but I think it has been more than that because there was a mosquito in the kitchen filled with blood but we killed it already, he has been feeling good today but now he is itching mildly.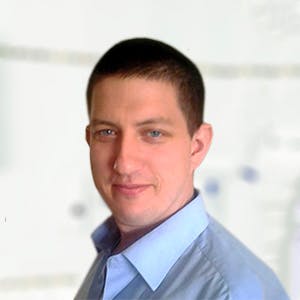 3320
Recommendations
If you live in an area known for heartworm, you should have Max on a heartworm preventative medication already but you can give one now; however the best products are available only on prescription so you should consult with your Veterinarian. Regards Dr Callum Turner DVM https://heartgard.com/Pages/default.aspx
Add a comment to Max's experience
Was this experience helpful?
electra
bull arab mastif and bull dog
16 Months
0 found helpful
Has Symptoms
Fast Breathing and swealing
my dog has been bitten severly back and feet by mosquitos, our rotti has few but not a huge amount what can I do to help quickly got worse in last three days don't have money for vet or transport, environment has not changed except little bit of long grasss. have recently dug holes in dirt though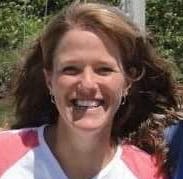 1611
Recommendations
Thank you for your email. If Electra is having mosquito bites and is itchy on her feet only, you can bathe her in cool water to relieve the itching, and time should make the itching better, same as in people. If she was bitten and is showing signs of an allergic reaction, with facial swelling or trouble breathing, there isn't any other option for her than to be seen by a veterinarian as soon as possible. If the mosquito bites have caused a secondary infection, she needs to be seen for that as well. A visit to a veterinarian and a prescription for medications should not be terribly expensive, and she may need veterinary care. I hope that all goes well for her.
Add a comment to electra's experience
Was this experience helpful?
Chester
Chihuahua
7 Years
0 found helpful
My 20lb chijuajua mix got bitten all over his body by what I think were mosquitoes. He now has hives all over his belly as well. I gave him the recommended dose of benedryl, when it was first noticed, and a few hours later, a bath. They both worked for a short time, but now, he can't lay down or anything due to the itching. I gave the last dose of benrdryl about 5hrs ago. And my vet is closed tomorrow. What should I do. I'm getting very scared, and I don't scare easy!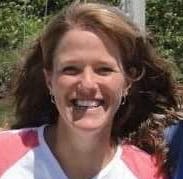 1611
Recommendations
Thank you for your question. Sometimes dogs do need repeated dosages of anti-histamine to keep he allergic reaction caused by insects under control over a couple of days. Since I can't examine him or diagnose what it going on with him, it would be best to have him seen at your nearest emergency clinic - if the oral antihistamine isn't working, he may need something stronger to get the itching under control, or he may have more going on that what is being treated with the Benadryl. I hope that he is okay.
Add a comment to Chester's experience
Was this experience helpful?
Charlee
Goldendoodle
1.5 years
0 found helpful
Has Symptoms
slight bleeding from bite
Our dog has a very large mosquito bite on her back. We think that, at one time, it was a normal bite. However, due to constant itching and scratching, we think it has become worse and potentially infected. It has started to bleed, but not much and only from the one spot. We know it must hurt her, because she tries to run away when we try and help her with it. What do you suggest doing, and is this serious?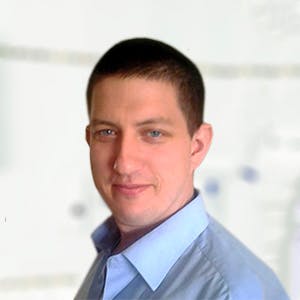 3320
Recommendations
Secondary infection of bites and scratches are serious; it is important to bathe the area regularly with a dilute antiseptic and try applying a topical antibiotic ointment to the area; the hardest part will be stopping licking and further scratching of the bite. If you are having difficulty handling Charlee it may be worth visiting your Veterinarian for them to have a look at it and they may offer something to decrease the level of irritation. Regards Dr Callum Turner DVM
We went camping and got all set up and lots of mosquitoes. Both our dachshunds got all bit up in a half hour time. The female dog seemed like she was dying, so we put water on her and petted her and kept talking to her. Then I gave her some benedryal. Her muzzle and eyes were swollen. Then the male dog started doing the same thing. They both could hardly walk and their breathing was shallow. We packed everything back up and took our dogs home. By then they seemed a little better and when we got home they were doing ok. MY females face is still swallow. We live in MT and never heard of heart worms here. Should we still treat our dogs for heart worms since they were bitten a lot by the mosquitoes?
Add a comment to Charlee's experience
Was this experience helpful?
Brass and Knuckles
pitbull
Approximately 6 months
0 found helpful
I have two pit pups. Got home from work this morning and one was not himself at all. Acts like his spirit had been broken. Just lays around. The other has been a little more like himself until this afternoon. Now he is throwing up. We have mosquitoes as I have gotten bit by them.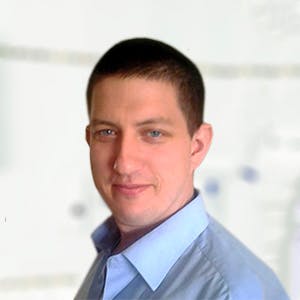 3320
Recommendations
Firstly if you are living in a heartworm area you should be giving both Brass and Knuckles regular heartworm prevention medication. Allergic reactions to mosquitoes may cause symptoms of lethargy; however, trauma from a fall where he hit his head is also a possible cause and should be seen by your Veterinarian (especially if they climb on furniture or use the stairs). Regards Dr Callum Turner DVM
www.vetary.com/dog/condition/mosquito-bite-allergies
Add a comment to Brass and Knuckles's experience
Was this experience helpful?
Roxie
Boxer pit mix
2-4
1 found helpful
My dog got bit by tons of mosquitos and maybe other insects. She was roaming around in tall grass. She's having a hard time walking, or moving period. Her underbelly, head, and legs are swollen. She has severe shaking. This occurred within the last 10 hours. Should I take her to the vet?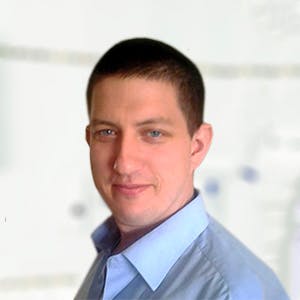 3320
Recommendations
Mosquito bites themselves are normally more irritating than anything else, if there are a large number of them the body may have a reaction to them; Benadryl would have been best to give if you had it. Baby aspirin is normally dosed at 5mg/lb but may help with pain but not with the reaction. At the moment, it would be best to visit your nearest Veterinarian regardless of distance once they open especially if you live in an area where mosquitoes are vectors for some diseases. Regards Dr Callum Turner DVM
Unfortunately the nearest animal Hospitial is 6 hours away and my vet doesn't open until 8 am tomorrow. I don't have an Benadryl but I do have baby aspirin. Would the baby aspirin be ok for now?
If you do not have access to a vet immediately do you have any Benadryl you can give her? An emergency animal hospital at this time of night would be your best option
You should immediately! Do you use oral or topical protection for fleas/ticks and heartworm? Please rush her to the vet she is having a severe reaction to whatever has bitten her!
Add a comment to Roxie's experience
Was this experience helpful?
Bella
Pit Boxer mix
1.5
1 found helpful
My boxer mix has around 10 mosquito bites on her back and sides. Is this something that requires medical attention? She just got them today. She is not showing any difference in behavior so far. She received these about 5 hours ago.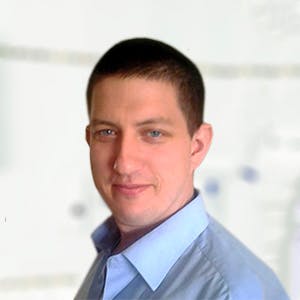 3320
Recommendations
Mosquito bites themselves are not much to be concerned about; however, mosquitoes may act as a vector as transmit other diseases. While some topical ointment may help relieve itching; depending on your location, there may be a risk of other diseases transmitted by the mosquitoes. It get a better picture of possible vector borne diseases in your area, call your local Veterinarian's Office and ask if there is anything worrying in your area. Regards Dr Callum Turner DVM
My Toller has a mosquito bite on his nose and has been up all night scratching and shaking his head. What can I put on it or give him to ease the itch?
My boxer was outside all weekend and now the last two days has developed a rash on most of her body. Could this be from having a lot of mosquito bites? She's not swollen, just very itchy and red. I don't want to bring her to er vet, we are there enough with her for more serious problems. She's also on a medication, could a side effect be the cause?
Add a comment to Bella's experience
Was this experience helpful?