What are Proprioceptive Deficits?
If your dog is experiencing this condition he will be knuckling with his paws or dragging them instead of lifting and placing them properly. If you notice your dog doing this, you should bring him to your veterinarian. While it may not seem very serious, this action can actually be indicative of a more severe underlying issue. The sooner your dog gets a proper diagnosis, the sooner a treatment plan and therapy can be put into place.
If your dog is experiencing proprioceptive deficits it means he is not using or placing his paw as he should. This can be from an acute injury or chronic condition. If you notice your dog dragging his feet in an odd way, or if he sleeps with them in an abnormal position, take him to his veterinarian for evaluation.
Book First Walk Free!
Symptoms of Proprioceptive Deficits in Dogs
Symptoms of deficits in proprioception can be subtle or very obvious. Symptoms may include:
Worn nails in an abnormal pattern from dragging the limb/paw
Staggering
Misplacement of the foot
Not realizing when his paw it placed on its dorsal surface instead of its ventral side ( its normal paw pad surface)
Odd postures when lying down or sleeping with legs in abnormal positioning
Types
Proprioception deficits can be acute or chronic. If your dog experiences some type of injury or trauma it can cause the proprioceptive deficit to appear suddenly. This is also known as acute onset. If your dog has a degenerative disk disease or other developing back condition, the symptom may appear subtly at first but then worsen as time progresses.
Causes of Proprioceptive Deficits in Dogs
There are many causes that can lead to your dog developing proprioceptive deficits. Almost every type of back disease or condition can cause this issue. There is also injury, pinched nerves, and even something as simple as inflammation of specific muscles that can contribute.
Diagnosis of Proprioceptive Deficits in Dogs
If you suspect your dog is having issues with his walk or feet, take him to see his veterinarian. She will begin by performing a physical exam in order to evaluate your dog as a whole. One of the typical tests veterinarians do as a part of their exam is testing his proprioception. Your dog will be standing on all four legs, she will take one paw, flip it so that his knuckles are down and see if he flips his paw back to its normal posture. A dog without a problem will flip its paw back immediately or will barely let you flip it in the first place. However, if your dog is experiencing deficits, he will take a few seconds before flipping it back over or he may not flip it back at all. This is what is known as delayed or lacking conscious proprioception.
This will lead to further diagnostic testing in order to confirm her suspicions. The veterinarian may recommend radiographs. She will want to look at your canine's knees, hips, and spine. Since proprioception deficits are usually due to a compromised nerve, she will be looking for the source. A radiograph will allow her to check for any pinched places or compressed spinal cord.
If for some reason the radiograph does not show any obvious causes, the veterinary caregiver may take a thermal image of your pet. This is done through the use of a heat sensing camera that shows areas of inflammation and areas with poor circulation. It there is an area that is compressed, it will typically show more heat in the area due to inflammation. In the area behind or below the affected area may appear to be cooler due to lack of circulation and senses.
The veterinarian may recommend you go to a specialist for an MRI. This is the most complete imaging system there is to find the exact cause of your dog's proprioceptive deficits, and this tool can pinpoint the location of the misfiring of the nerves. In most cases though, this is not required for diagnostics. It is used only if your dog is one of the abnormal cases where your veterinarian cannot find a cause.
Treatment of Proprioceptive Deficits in Dogs
When it comes to treatment of proprioceptive deficits in dogs, the veterinary doctor will have to find the source of the problem in order to have the best opportunity of fixing it. When she does find the cause, the main option is surgical correction. Spinal surgery is complicated and not every veterinarian is able to do this type of procedure. This will require you to see a specialist.
If you do not want to put your dog through surgery or want to try something else, you can try treatment with supportive therapies. Your veterinarian can prescribe anti-inflammatory medications as well as suggest some physical therapy exercises. If you are unable to do the exercises at home, there are facilities that provide rehabilitation for animals.
Light laser therapy is another form of treatment some veterinarians can recommend. This is a therapeutic light that penetrates down to the affected area. In no way will this harm your pet, it only benefits him; the worst thing that may happen is that it will not help. This therapy reduces inflammation, offers pain relief, and increases flow throughout the treated area. Not many veterinarians have access to laser therapy or may not have used it personally in their practice. Research this option in order to find a veterinarian that can provide this therapy.
Recovery of Proprioceptive Deficits in Dogs
The cause of your dog's proprioceptive deficit will play a significant role in his recovery. Without surgical correction, you are only giving him supportive therapies and managing his condition. These options can work very well for some dogs and reduce their symptoms significantly but may be ineffective for others. Even if you do have surgery performed on your dog, there is no guarantee it will fix the problem.
The proprioceptive deficit alone will not harm your dog; it may just trip him up at times and may become more pronounced as the underlying cause progresses.
Proprioceptive Deficits Questions and Advice from Veterinary Professionals
Coco
Miniature Pinscher
14 Years
0 found helpful
My dog has had a couple times where her limbs became weak but yesterday they were so weak that she fell down 5 stairs. Now she can't stand AT ALL. Her front legs are buckled and she falls face down and I put her outside and she got a mouth full of dirt. She looks at me with lucid eyes but has no control over her legs to stand or walk. I have an appt to have her put down in two hours. She is old, maybe 14 or so. I rescued her from a puppy mill where she birthed many litters. She is a Min Pin. Is there any hope?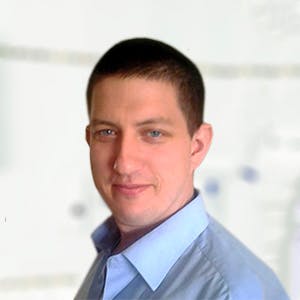 3318
Recommendations
I think by the time you get this response, you will have already have visited your Veterinarian. I cannot say whether or not Coco has any positive prognosis as I haven't examined her and the cause for the weakness may be attributable to many different causes. Regards Dr Callum Turner DVM
Add a comment to Coco's experience
Was this experience helpful?
Lizzie
Labrador Retriever
15 Years
2 found helpful
I used to be a vet tech at an e-clinic so I like the medical terms as they are less ambiguous. I have a 15 yo S/F lab. Took her in last week for fecal incontinence. Blood work normal. ROM good, PE, unremarkable (looking for sore spots on the spine) No xrays at this time. Now I am noticing some minor proprioceptive deficits, very minor. But there were some short bouts of ataxia. My question is, I don't know what my question is. just any observations on possible causes and options.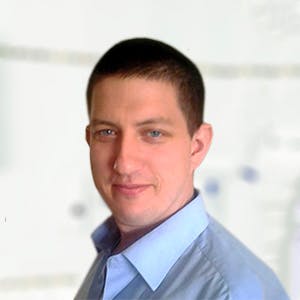 3318
Recommendations
As I am sure you are aware from your previous experience as a Vet Tech, as animals age (as in humans) certain conditions may arise due to a more fragile musculoskeletal system or just dysfunction of an aging body system. Proprioceptive problems usually occur due to spinal issues which have been investigated already by palpation of the spine; I would think it beneficial to have an x-ray done just to look for any problems with the intervertebral disks or narrowing of the spinal canal. As you would know, random inflammation putting pressure on a nerve may also cause these symptoms. Other possible causes may be due to toxins, poisoning, trauma, tumours, neurological conditions or liver disease (not likely if blood panel clear). Regards Dr Callum Turner DVM
Add a comment to Lizzie's experience
Was this experience helpful?
kiko
Shiba Inu
15 Years
1 found helpful
This is in regard to the description above. The proprioception deficit. My dog is 15 also and was diagnosed with this and degenerative disk disease. She is on a corticosteroid and antibiotic. I was told the best thing for her is to keep her crated. I don't think this is a good way to live. What are your thoughts and will she get better or just keep getting worse? Just thoughts after coming home from the vet and talking with my husband. We just recently had to put down our other 15 year old dog because of a brain tumor.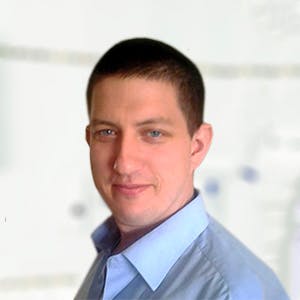 3318
Recommendations
Whilst crating seems usually cruel, it certain cases it is the best course of action to restrict movement which may otherwise exasperate the condition more. I know that seeing your girl in a crate can be heartbreaking, but it is all about limiting possible damage. It is difficult to say if there will be much improvement, but the condition itself will not reverse; the treatment would slow down the progression. Regards Dr Callum Turner DVM
Add a comment to kiko 's experience
Was this experience helpful?
Macy
Labrador Retriever
5 Years
1 found helpful
Has Symptoms
Diarrhea, hanging head, vomiting
My 5yr old dog, since taking simparica for flea/tick control about 1 1/2 wks ago, has started to behave strangely. She is holding her head down, in line with her body. Doesn't seem herself. Has thrown up 1 or 2 times since then as well. She had some diarrhea as well. Is this normal possible allergic reaction to this medication?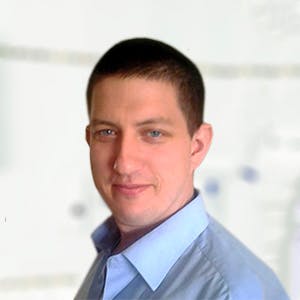 3318
Recommendations
Reported side effects of Simparica (sarolaner) include vomiting, diarrhoea and loss of appetite; whilst these side effects are uncommon, they may still occur. Generally if the cause is due to Simparica, there is no real course of treatment apart from symptomatic care (if effective) and waiting for the active ingredient to the excreted from the body. You should visit your Veterinarian for a discuss or call the manufacturer (1-888-963-8471) if you have any concerns. Regards Dr Callum Turner DVM www.zoetisus.com/products/dogs/simparica/pdf/simparica-pi-2016.pdf
Add a comment to Macy's experience
Was this experience helpful?
Meer-kat
Pekingese
9 Years
1 found helpful
Is deficit in conscious proprioceptive possibly caused by a lesion on the spinal cord?
Meer-Kats (my k9) vet has informed me that he feels this is her problem.

He was super positive about the issue. The Doctor explained her spinal cord as having layers the first will cause the swaying, cross over walking, tumbling, all symptoms except the lying irregularly. As the next layer is affected she will get weaker possible be paralyzed from the lesion back , then the last layer she will actually have no pain.
Any suggestions to add to action plan?
Action plan
Water therapy (purchasing a small dog pool for basement )
Range of motion exercises to keep her joints active
Let her walk until tired (she walks better at a quicker gant)
No jumping (very hard to correct) using the word wait and she is learning
Ramp for large steps

thanks in advance for any information you can provide to help Meer-Kat.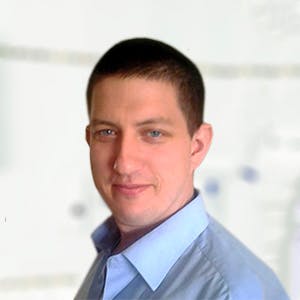 3318
Recommendations
Spinal cord lesions may cause some proprioceptive defects, paralysis and incontinence (among other symptoms); ideally if some lesion is suspected myelography (x-ray with contrast media in the vertebral canal) would ideally be used to confirm the diagnosis and to locate the area where the lesion is. Passive movements and hydrotherapy may help with keeping muscle mass, but more importantly movement restriction (I know it can be difficult) is very important; blocking where he used to jump is best so he doesn't have the opportunity except for ramps etc… I've added a link below to an article which covers spinal cord lesions and nerve sheath tumours which may help shed more light on the subject. Regards Dr Callum Turner DVM
www.vin.com/apputil/content/defaultadv1.aspx?pId=11196&catId=30758&id=3854286
Add a comment to Meer-kat's experience
Was this experience helpful?
Amos
Pug
13 Years
0 found helpful
My 13 year old pug has delayed proprioception in his hind legs, but I think his front ones are fine. Harder to tell. His hind legs seem to be getting very very slowly worse. Could that be caused by the same thing which caused some sort of central nervous system deficits a few weeks ago? Brief ataxia, head tilt, hypermetria. And/or the daily vomiting (and re-eating) which started a month ago, and was helped by famotidine. And/or his very recent new impulse to lick my comforter instead of his stuffed frog. Ewww!

He had a bunch of vaccinations in early March, and then the daily vomiting three weeks later (plus one eye was red). Then about two weeks later the CNS symptoms. He was put on antibiotics and steroids and seemed to feel much better, and no returning CNS symptoms, but not sure about proprioception. The comforter licking started two or three days after the steroids stopped.

He also had a much worse (but different) CNS problem two years ago around the same time and also I guess about a month after lots of vaccinations. Seemed completely better after two rounds of antibiotics and a month of tapering steroids that time. Could both of these CNS incidences actually be a reaction to the vaccines? (Or infected cat poop he eats in the backyard?) Is it possible that the two rounds of antibiotics really helped two years ago and he would benefit now from another round? Would a CBC panel show evidence for whether or not antibiotics would help? My vet says unless I get an MRI, all she can do is give steroids to treat the symptoms, so I'm looking for other possibilities.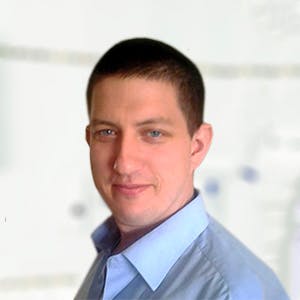 3318
Recommendations
Without examining Amos it is difficult to say what the specific cause of these symptoms are, if your Veterinarian was unable to determine a cause from a physical examination then it may be worth having blood tests and an x-ray to be on the safe side before going for more expensive diagnostic tests like an MRI. Vaccinations don't really cause proprioceptive defects and you didn't note when Amos was last vaccinated so it is difficult to comment. Another option you have is get a consultation with a Neurologist to help narrow in on a specific cause for the symptoms. Regards Dr Callum Turner DVM
Add a comment to Amos's experience
Was this experience helpful?
Saydee
Terry begal mic
12 Years
0 found helpful
Our girl recently rolled off our bed and fell on her four paws... she was immediately unable to stand on her own but did not seem in pain. We didn't think much of it at first since she's getting older we've seen her activity decline. After not getting up for a few hours we tried to help her and noticed she couldn't stand on her own and noticed her right knuckle was not laying flat as usual we took her to the vet and did an xray after not finding anything they recommended steriods to see if it was a nerve pinch or back disc dislocation. This was two days ago and have not seen much improvement. The vet recommended we might have to think about euthanasia if we didn't see any improvement.
We're unsure if we should see a specialist or move forward with euthanasia. She's also blind and is a bit over weight. We are unsure if surgery will actually help her long term or if she'll begin to experience more pain due to her age but also feel like we should try to do our best to make last few years as comfortable as possible. What would you recommend and do you see dogs at this age better after surgery?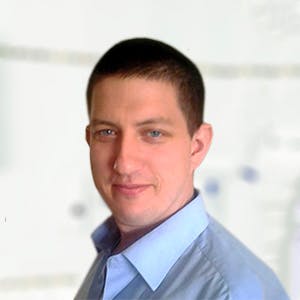 3318
Recommendations
Since your Veterinarian didn't narrow down the actual root cause of the misplacement of the paw it is difficult to know exactly if surgery would be beneficial or not; visiting a Specialist would be worth exploring as they will have more experience in these types of injuries and will be able to advise you better regarding dogs Saydee's age. Further examinations may require x-rays of the spine with contrast media (myelography) to see if there are any disk protrusions etc… Without examining Saydee and seeing the x-rays I cannot give you a way forward. Regards Dr Callum Turner DVM
Add a comment to Saydee's experience
Was this experience helpful?
Zig Zag
Dingo
12 Years
0 found helpful
Has Symptoms
Paws knuckling, Unable to stand up from a laying
I have a 12 year old Dingo named Zig Zag that seems to have Proprioceptive Deficits. Myself like many people in the community have fallen on a financial hardship resulting in no moneys to see a vet. For the past 2 years my guy has occasionally had days when he would fall while running or out on a walk. This last week he had out of the blue fallen multi pal times on a Friday. The again on Saturday he had a few falls. Sunday he fell about two times then at one point he couldn't stand up by himself. Later in the evening on Sunday he was able to walk after help in lifting him to a standing position. Monday he cant stand up by himself and it seems like his paws are paralyzed he try to walk and lands paw knuckled and cant right them and down he goes. Mind you my guy is about 110lb Dingo so hes a big guy. I cant pick him up hes bigger then me. So the question weighing on my mind is should I continue to cart him around in a wagon I have gotten him some joint supplements and multiple vitamins plus I have been giving him leg,paw,and back massages in hopes to help him out. I dont want to put him threw all this if there is no chance he will improve and with no money I cant go to a vet there is now free medical for animals that I have found. I love my guy so much I cant even bear the thought of loosing him especially if there is a chance for him to improve. I have even thought of making him a walker to help him not fall. I have not seen anything for the front legs only the back legs . Again is it a prolonging of the inevitable. He doesn't seem to be in pain but I dont know for sure. Please any suggestions would be extremely appreciated.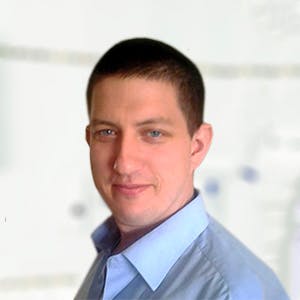 3318
Recommendations
Normally when a dog is showing issues with the hindlimbs, a physical examination and x-rays would indicate a possible cause; without an examination and x-rays we can only start to guess at the possible causes which may include: vertebral disorders, hip disorders, intervertebral disk disease, mass in the vertebral canal, subluxation among other issues. It is important that you try to cut down his weight as this will put more pressure on his spine; other than that, I cannot recommend anything else as I haven't examined him. Regards Dr Callum Turner DVM
Add a comment to Zig Zag's experience
Was this experience helpful?
Jackie
Jack Russel
12 Years
0 found helpful
12 year old Jack Russell female after a day of restless behaviour suddenly loses the loss of her hind legs. She seems ill and in distress. Stops eating and drinking. A visit to the vet, blood work normal except increased WBC. We opt for no xray/MRI and discuss euthanasia. She seems to feel slightly better. I take her home overnight on pain meds and try to keep her comfortable and prepare for the worst. She starts to drink again and take very small amounts of food. She pees and does not seem to be in pain. I return to the vet as planned for euthanasia. The vet seems to be encouraging this in spite of the fact she seems so much better but still unable to stand on her hind legs. She can move her legs but they don't support her weight and fails the knuckle test. She seems alert, happy and in no pain. The vet said she could give me a few more days but was worried about long term effects. We go ahead with the euthanasia. Now I am filled with grief and guilt that I was too hasty to put down my beloved pet. I should have delayed and wish I had asked more questions. She was healthy before this except for some arthritis. She had a smallish mass on her abdomen for over a year that may have grown a bit lately. The vet seemed unconcerned about the mass. She had a tick removed a week prior to this. She had had an abcess on her cheek a few months ago and it seemed to be a bit red again. Can you give me any information about what her prognosis may have been if we had not opted for euthanasia from the info provided? At her age, I wasn't going to go the whole xray/MRI route but I would have been very happy to care for her in whatever way was needed. The vet seemed to think she was in pain but I saw little evidence of it although she was a pretty stoic girl.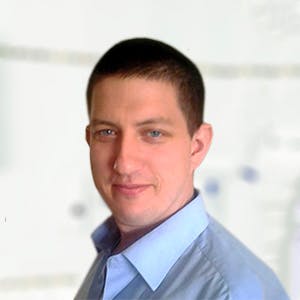 3318
Recommendations
I understand that you are distressed from the loss of your loved one and you are naturally thinking about could you have somehow prolonged Jackie's life by providing nursing care or some other treatment. It is difficult to make a diagnosis of this type of injury without at minimum an x-ray; x-rays tell us the condition of the spine, vertebral spacing, alignment as well as looking at the hips and surveying the internal organs for anomalies. I cannot say whether or not euthanasia was the best course of action as I haven't examined Jackie, but at this time try to think about the good times and to not think about her final days. Regards Dr Callum Turner DVM
Add a comment to Jackie's experience
Was this experience helpful?
Smokey
German Shepherd
10 Years
0 found helpful
Where can I find a Vet clinic or an Hospital that use the heat sensing camera in New York state near Montreal, Quebec, Canada?

Signs of proprioceptivef my dog: light to moderate dragging foot, placing toes on dorsal side, balancing his tail when walking, light to moderate staggering and a bit of worn nails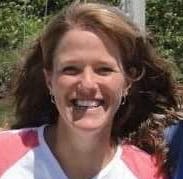 1608
Recommendations
I'm not familiar with the heat seeking camera that you are asking about. Smokey seems to be showing some neurologic dysfunction, and without being able to see him or know more about his situation, it might be a good idea to see a veteirnary neurologist for him, to seek more advice.
Add a comment to Smokey's experience
Was this experience helpful?