What are Lawn Fertilizer Allergies?
As a pet parent, you may not realize that the products you're using to feed your lawn are actually toxic to dogs and can cause allergy symptoms as well. These fertilizers can even be deadly if your dog ingests a substantial amount.

Although some fertilizers are safe for your pet to walk on after they dry, your dog may decide to snack on the grass instead of walking on it. In addition, some types of fertilizers can transfer to your dog's footpads and cause irritation, which leads to your dog licking and chewing on them. This is especially likely after rain or in the early morning when the grass is wet.

Any reaction to lawn fertilizer exposure may be considered an allergy, but it is just as likely to be a toxic reaction to the chemicals in the product. If you intend to use these products, you should read the warning labels and consider switching to a natural fertilizer with no toxic chemicals.
Most commercial lawn fertilizers are toxic to dogs. Even if your dog is not technically allergic to them, make sure your canine companion is not exposed to them. Though most lawn fertilizers state they are safe once they are dry, your dog may still be affected by eating or licking the grass, or their feet and belly. Pets can also breathe in the chemicals from the fertilizer in the basement or shed where you store it, so be sure it's kept in an airtight container away from pets and children.

The weed-and-feed type of fertilizers are never safe, even after they dry, and can cause diseases such as bladder cancer, lymphoma, and asthma. Although organic fertilizers can be better, they are not necessarily safe, and can cause inhalant and contact allergic reactions as well as pancreatitis and intestinal issues.
Lawn Fertilizer Allergies Average Cost
From 542 quotes ranging from $200 - $500
Symptoms of Lawn Fertilizer Allergies in Dogs
Mild exposure from walking on your lawn after treatment with fertilizer may cause irritation to the lungs, feet, and eyes. If your dog ingests the product by licking and chewing on their feet or eating the grass, they may experience the following symptoms:
Abdominal pain
Anxiety
Coughing
Gastrointestinal upset
Lethargy and sleepiness
Licking or chewing on feet
Red, painful foot pads
Sneezing
Watery eyes and excessive blinking
If your dog eats a substantial amount of fertilizer instead of accidentally ingesting it from the lawn, the symptoms can be much more serious. These symptoms can be separated into three sections, which are central (peripheral activity), muscarinic (parasympathetic activity), and nicotinic (neural and neuromuscular activity).
Central symptoms:

Anxiety
Coma
Convulsions
Agitation
Involuntary movements of the tongue
Loss of voluntary movement

Uncontrollable repetitive movements
Impaired digestion

Nerve pain and tingling

Numbness

Sweating
Respiratory distress
Restlessness
Muscarinic symptoms:

Breathing trouble
Decreased heart rate (bradycardia)
Diarrhea
Dilated pupils
Excessive salivation
Frequent urination
Gastric cramping
Low blood pressure (hypotension)
Slow reflexes
Vomiting
Watery eyes
Nicotinic symptoms:

Cramping
Muscle weakness
Paralysis
Respiratory paralysis
Twitching muscles
Weakness
 Types:
Almost all types of commercial lawn fertilizer have some amount of certain products that can cause an allergic or toxic reaction in your dog:
Boron
Cobalt
Copper
Disulfoton
Fungicides
Herbicides
Iron
Manganese
Nitrogen
Pesticides
Phosphorus
Potassium
Zinc
Top
Causes of Lawn Fertilizer Allergies in Dogs
The most common cause of lawn fertilizer allergies is accidental ingestion from exposure to a treated lawn, although there have also been many cases of dogs eating the fertilizer itself. In addition, some breeds tend to be more susceptible to fertilizer allergies.
West Highland White Terriers
Wirehair Terriers
Top
Diagnosis of Lawn Fertilizer Allergies in Dogs
The first thing your veterinarian will do is stabilize your dog if necessary by providing intravenous (IV) fluids and oxygen. The team will ask you to provide as much information as you can about what you think your dog may have been exposed to, how much, when it happened, and symptoms you have seen. It may be good to bring a sample of the fertilizer or label from the product that you used so the veterinarian can find out what may be causing your dog's allergy symptoms. Make sure to provide your dog's medical history, any previous illnesses or injuries, and vaccination records.
A physical examination will come next, which includes:

Weight
Height
Reflexes
Body temperature
Blood pressure
Heart rate
Breathing
Blood oxygen level
Overall appearance

Your vet may also conduct lab tests, including:

A complete blood count (CBC) to determine the cholinesterase activity
A urinalysis to check kidney activity
Liver enzyme levels to check for liver function
A blood chemistry profile for pancreatitis and glucose levels. 
An electrocardiogram (ECG) may also be used to check your dog's heart function. Abdominal x-rays will be done as well to make sure there is no further damage.
Top
Treatment of Lawn Fertilizer Allergies in Dogs
The intravenous (IV) fluids will be continued until the veterinarian is sure that the fertilizer has been flushed from your dog's system. If the veterinarian suspects organ damage, your dog may need to spend 24 to 36 hours in the hospital for observation.

If it was just an allergic reaction to mild exposure, corticosteroid cream and hypoallergenic shampoo will help get rid of the itching in about a week. Immunotherapy shots are sometimes suggested to desensitize your dog from an allergy, but it is best not to subject your pet to any more exposure to most fertilizers on the market. The veterinarian will probably recommend you stop using the lawn treatment or fence off that area to keep your dog from being exposed.
Top
Worried about the cost of Lawn Fertilizer Allergies treatment?
Pet Insurance covers the cost of many common pet health conditions. Prepare for the unexpected by getting a quote from top pet insurance providers.
Recovery of Lawn Fertilizer Allergies in Dogs
You should see improvement in your dog right away if the exposure was mild and just an allergic reaction. As long as you keep your furry friend from being exposed to fertilizer from now on, there should be no lasting complications. If there is any damage to the organs or nervous system, further treatment will be required. The recovery will depend on the amount of lawn fertilizer your dog was exposed to. If you have questions or concerns during the recovery time, give your veterinarian a call right away.
Top
Lawn Fertilizer Allergies Average Cost
From 542 quotes ranging from $200 - $500
Top
Lawn Fertilizer Allergies Questions and Advice from Veterinary Professionals
Sheppard mix
Six Years
0 found helpful
0 found helpful
Has Symptoms
Red Bumps On Shoulder Blades
My dog has red bumps on shoulder blades followed by patches of hairloss where those red bumps are. She is not scratching at them but they are there.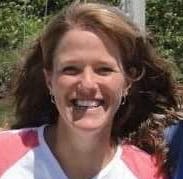 Dr. Michele K. DVM
0 Recommendations
Thank you for your question. These bumps may be caused by a parasite, a mite, or a bacterial or fungal skin infection. If they are not getting better and there is hair loss, it would be best to have her seen by a veterinarian. They can examine her, see what might be causing this problem, and get treatment for her. I hope that she is okay and feels better soon!
Aug. 3, 2020
Was this experience helpful?
French bulldog Merle
Four Months
3 found helpful
3 found helpful
Has Symptoms
Rash All Over Belly / Groin
I brought my dog out today to my fathers house , he layed in grass also snuck into sandbox lol .. before leaving realized his whole belly and groin area was really red like welts all over . Am wondering what it could be and also can I use hydro cortisone , he is not itching or anything
Dr. Ellen M. DVM
3 Recommendations
Hello, I am sorry to hear that your dog has a rash on his belly! His skin definitely does look irritated! Without examining him, it's very hard to know what could be the cause. It could be an allergy to grass pollen or something used to treat the grass as you suggested. It could also be that there were small bugs such as sand fleas or something along those lines in the sandbox. I recommend bathing him to wash off whatever allergen may be causing the irritation. I would not recommend putting hydrocortisone on him without consulting your regular veterinarian first, as most dogs will merely lick it off. If it has not improved within 24 hours of a bath, I recommend taking him in to be seen by your vet in case he needs treatment. I hope that he starts feeling better soon!
July 27, 2020
Was this experience helpful?
Lawn Fertilizer Allergies Average Cost
From 542 quotes ranging from $200 - $500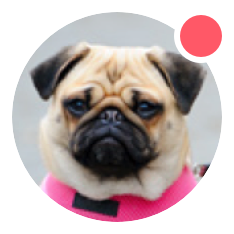 Need pet insurance?