What is Septicemia and Bacteremia?
The terms Septicemia and Bacteremia are sometimes used interchangeably but are actually more of a cause and effect. Bacteremia is the presence of a bacterial infection in the bloodstream. Septicemia is a secondary illness that occurs due to the body's inflammatory response to that infection.
Bacteremia is not uncommon as even dental cleaning can cause bacteria to enter the bloodstream, but a healthy dog's immune system will usually defeat the infection before the animal shows symptoms of illness. If the bacterial infection is not quickly dispatched due to a suppressed immune response, the amount of bacteria in the dog's blood can increase to the point of septicemia, also called sepsis or blood poisoning. Septicemia is very serious, and you should seek veterinary assistance immediately if your dog is showing symptoms.
Bacteremia is a term used to describe an infection in the bloodstream. Septicemia is the associated condition wherein the body mounts an inflammatory response to that bacterial infection. Act urgently, as septicemia has upwards of a 50% mortality rate in canine.
Book First Walk Free!
Symptoms of Septicemia and Bacteremia in Dogs
Bacteremia symptoms can include:

Vomiting
Diarrhea
Lack of appetite
Lethargy and possible depression

If it progresses to septicemia:

Fever
Shaking
Chills
Pale gums
Rapid pulse
Rapid panting or shallow breathing
Low blood glucose
Disorientation
These symptoms may appear gradually or very quickly, depending on the location of the infection.
Types
Bacteremia can be temporary, causing little or no symptoms, or more aggressive, leading to a case of septicemia.
Septicemia can affect several different organ systems. Inflammation may occur in the kidneys, brain, heart, lungs, bones, joints, urinary tract, pancreas, or intact sex organs.
Septicemia is life-threatening, as it can quickly progress to septic shock, and lead to complete organ shutdown.
Causes of Septicemia and Bacteremia in Dogs
A temporary bout of bacteremia can be caused by bacteria entering the bloodstream during dental cleanings, or from bacteria that lives in the intestines being released into the body during surgery. In cases of otherwise healthy dogs, these pose little risk, and the dog's immune system will make short work of the infection. However, if your dog has a compromised immune system or a separate chronic disease (such as diabetes), your veterinarian will likely prescribe an antibiotic after dental work to reduce the risk of bacteremia.
Septicemia is caused by a weakened immune system, when the bacterial load in the animal's blood becomes too much to fight off without support. E.coli is the most common cause of septicemia, but parvovirus, bacterial pneumonia, chronic urinary issues, pancreatitis, and untreated wounds can also be life-threatening for immune-compromised dogs. Sepsis can also occur from unchecked fungal, parasitic, or viral infections although this is less common.
Diagnosis of Septicemia and Bacteremia in Dogs
If your dog is showing symptoms of bacteremia or septicemia, you should take them to your veterinarian immediately. The veterinarian will do a thorough physical examination, take a full medical history, and draw blood and urine samples. A pathologist will examine the samples under a microscope to determine the exact cause of the infection that has lead to sepsis. They may take several blood and urine samples to look at other effects of the infection, such as low white blood cell count, decreased blood oxygen, and proteins in the urine that may point to renal failure. They can also take cultures from the sputum, spinal fluid, or pus from any wounds to be analyzed for bacterial load.
The veterinarian may also perform and EKG to look for heart irregularities, chest x-rays to determine if pneumonia is a factor, and an ultrasound of the belly to rule out any abscesses of the GI tract or internal sex organs.
Because septicemia can affect so many of the organ systems, all of these tests are important to pinpoint the infection and determine the most effective course of treatment.
Treatment of Septicemia and Bacteremia in Dogs
While the pathology of the infection is being determined, it is best to start treatment immediately with a broad-spectrum antibiotic (or multiple antibiotics) tuned to fight the most common causes of septicemia. Once a cause is identified, your veterinarian will adjust the medicine to pinpoint fighting that specific pathogen. If it is determined that an internal abscess is the root cause of the septicemia, surgery may be needed to remove the source of the infection.
If your dog is in septic shock, a hospital stay will be necessary for proper monitoring and supportive care. They will be given intravenous antibiotics for the most aggressive infection treatment and Ringer's solution to counteract dehydration from diarrhea and vomiting. They may be given vasopressors (drugs that constrict the blood vessels) to increase blood flow to the heart, lungs, brain and other organ systems. Because septicemia so often involves the GI tract, your veterinarian may need to insert a feeding tube to ensure your dog is getting proper nutrition while being treated for the infection.
Recovery of Septicemia and Bacteremia in Dogs
Septicemia is very serious and has a 50% mortality rate in dogs. The most valuable action to ensure recovery is prompt veterinary treatment and supportive care. Once the veterinarian decides your dog is healthy enough to return home, they may be put on a short-term soft diet to give their digestive tract more healing time. A few weeks of rest and your dog will likely be back to their old self.
Septicemia and Bacteremia Questions and Advice from Veterinary Professionals
Buttons
Chihuahua
8 Years
0 found helpful
My chihuahua who was 8 years old and 6.5 lbs had started vomiting blood on Sunday night, lots of blood actually and on Monday morning we took her to the vet.

x-rays and ultrasound showed an intestinal blockage and she was admitted and had surgery that afternoon.

The vet called and said she handled the surgery well, he had checked her stomach which he said was highly flamed and removed a ball of string from her intestinal track that had been wedged in the tract.
He said when he took it out, the intestine responded
back to a normal, pink color. When he left for the evening, she was alert and sitting up. This was at 10pm.

At 600am, I received a call from the vet that Buttons had passed away during the night. He said her blood work did not show any form of bactermia/septicemia that was cause for alarm at that time. I am sort of at a loss as to what may have caused her death. The amount of blood she vomited was significant, plus an inflamed stomach...I am just trying to get an answer.
He did say he thought it was a bacteria infection in her bloodstream after the surgery. She had her teeth
cleaned about 6 weeks ago and given clindamycin twice a day until the meds were gone. Thank you for any assistance you may give me.
Add a comment to Buttons's experience
Was this experience helpful?
ChiChi
Chihuahua/Jack Russell
13 Years
0 found helpful
My 13 year old Chihuahua and Jack Russell Terrier mix had been diagnosed with a liver tumor and had 2 ultrasounds, aspirations during the tests and lab work. Each time he showed no sign of cancer and the tumor was not changing. His liver enzymes were elevated but steady. He was, also, shown to have a gallstone.
One morning he was his playful, happy self, wanting food and treats. By that afternoon he had vomited everything up and only wanted water. He would pace about some but did not want to lay down. We took him to the vet the next morning and his liver enzymes were off the charts. She suggested another ultrasound but it could not be down until the next day. The ultrasound showed his liver had not changed, his spleen was enlarged and his gallbladder was extended. She said his gallbladder may be "leaking"? She did nothing but give him a nausea pill and some special food - he would not eat or take the pill. He became very thirsty, urinated a lot, had diarrhea, breathing was very shallow, became confused, stumbled when trying to walk - it was awful. I called the vet and told her over and over that he was SO sick, but she didn't do anything but treat a few symptoms. The next day I took him back to the vet and she asked me "What do you want?". I told her I wanted him in a doggie hospital where he could get the treatment he needed! She said "We can do that, but not here". She told me they were not set up to except patients. The name on the clinic said Animal HOSPITAL!! She sent us to a critical care unit and the vet there took him in, said she would examine him, possibly do another ultrasound, she had our vets information, and she would give us a call. We hadn't even made it home before she called and told us he had Sepsis, probably from his gallbladder that may have ruptured. She told us we should make a decision to either have surgery (she gave us a less then 20% chance) or Euthanasia. It had been 4 days before he was diagnosed. I keep feeling that I should have taken him to the ER vet immediately, could he may have had a better chance? I feel extreme guilt for not taking action quicker. Unfortunately, he died. Saddest day of my life.
Add a comment to ChiChi's experience
Was this experience helpful?
Mowgli
Cocker Spaniel
5 Years
0 found helpful
I gave Mowgli a bath on Sunday and since then he has had fever, is not eating and is extremely drowsy. I took him to the vet immediately. He gave him a few antibiotic injections and took his blood test. Today the reports came and a blood infection with low platelet count was diagnosed. I'm really worried. What can I do from my end?
Add a comment to Mowgli's experience
Was this experience helpful?
LUCKY
Dachshund
12 Years
1 found helpful
My dog was admitted today at the hospital after the doctor diagnosed him with severe infection from blood test and itchy and flaky skin. Surprisingly his symptoms developed in a day. He had a strange slimy vomit,fever,did not eat,tired and drowsy. All this in a day.The doctor put him on IV drip and antibiotics. Any suggestions or advice?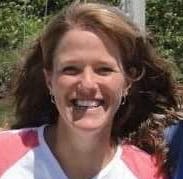 1611
Recommendations
Without knowing more about what is going on with Lucky and the cause of this problem, I don't really have any way to know what might have happened, or how to help him. Since you have him at your veterinary clinic for care, they would be a great resource for you to ask what might have happened to cause this, and if there is anything more that you can do for him. IT sounds like they are taking good care of him. I hope that he is okay.
Add a comment to LUCKY's experience
Was this experience helpful?
Shelby
American Staffordshire Terrier
3 Years
0 found helpful
Hi my dog shelby had her first litter of pups nearly 5 weeks ago.

2 days ago she got up from feeding them and just collapsed.
We called the vet and were told to monitor her thru the night keep her fluids up and bring her in the morning.

She was doing ok for a few hours even got up to walk and drink.
After an hour she vomitted. S
I took her straight to emergancy, where we discovered she had mastitis.
She has been on an IV with fluids and antibiotics since.

After 24hrs her temperature started going up and one of her mammaries have started bruising, her bloodwork showed low glucose leveles and anemic.

They told me she now has sepsis and that they've changed her treatment to aggressive antibiotics via IV, fluids and strong painkillers.

They cannot give me a prognosis until another blood draw tomorrow.
To determine whether she will be fit for sugery or not.

She is now eating, not vommiting, no diarrhea, trying to move and get up but is in a lot of pain, temperature is in the normal range at 38.8 but being monitored.

When we saw her she was extreemly happy wagging her tail being very attentive giving lots of kisses trying to get on us sat up but she was very weak.

Have you seen dogs come back from sepsis and what are good signs to look for.
Thank you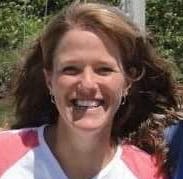 1611
Recommendations
Shelby may be able to recover from her episode of sepsis, since she is on IV antibiotics and care. Her increased activity level is a good sign, eating, not vomiting and no diarrhea are all positive signs. Once you have further lab work, you will know more. I hope that all goes well for her.
Add a comment to Shelby's experience
Was this experience helpful?
Zara
Golden Retriever
4 Years
0 found helpful
Golden retriever, desexed female, just turning 4. She was diagnosed with Septicemia and admitted to the Vet hospital a few hours ago. Noticed vomiting since yesterday. Since today morning she started drinking plenty of water and a few minutes later noticed vomiting it. Took to the vet at that time & he prescribed some medication. My dog had one dose but after a few more hours she went totally silent and wanted to sleep. after another 1 hours time, she started vomiting and but it was just water. After another 30 mins maybe she started shaking her arm and tried to vomit. It was brown colour phlem. We immediately took her to the emergency. She was admitted and diagnosed with the Septicemia. She is on antibiotics now. The vet said that her heart is strong but she has low blood sugar so now she is taking glucose as well. The vet also said that she might need to stay for 2-3 days.
I am so worried about her condition. Do you think she is stable? Do you think she will be back to normal? Will she be able to live as a normal dog? Is this curable? Please advise me. Is she in the good hands?

Thank you!

RVI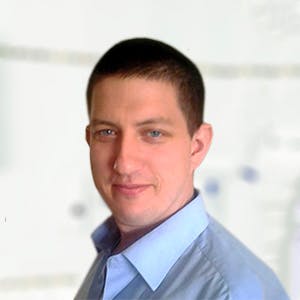 3320
Recommendations
Without examining Zara I cannot determine how severe her condition is, however being admitted to a veterinary hospital she will receive antibiotics, fluids and other supportive care to get her through this. I cannot give you any indication of prognosis since I don't know how severe the symptoms are and we don't know how she will respond to treatment since she only just started. Regards Dr Callum Turner DVM
Add a comment to Zara's experience
Was this experience helpful?
Skippy
miniature poodle
9 Months
1 found helpful
Skippy is a nine month old puppy who had an FHO surgery on Monday. Today i noticed bruising around the surgery site and a severe pain - she has never bitten me but when I tried to touch her leg, she bit me and yelped. I took her to her doctor and they discovered a bad infection - lots of dark fluid was extraxted from her hip. It was a huge amount! She also had a 104.1 fever. The doctor took blood and administered two different antibiotics. Bloodwork came back soon and doc said the white blood cell count was normal, whish, she said, was good news. Later in the afternoon the vet called me amd said my puppy's fever had gone down and that she ate some food. However, the doc said it was too early for a definitive outcome prognosis. She said there might be complications, such as a blood cloth, or even infection of the bone. My questions are: will Skippy survive? Does she have an infection or sepsis? When would she be "out of the woods"? And what happens if she gets a blood cloth or bone infection? Will she survive those?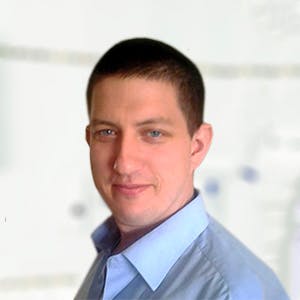 3320
Recommendations
Unfortunately, if your Veterinarian is unable to give you an indication of prognosis then I cannot either especially since I haven't examined her and cannot determine severity etc… It is encouraging that the fever has come down and that Skippy is eating again but it would require a week or more to have a better picture of the response to treatment. From your description it sounds like a localised infection or a bad haematoma, but again I cannot comment fully due to not being able to examine her. I would take each day as it comes and wait for updates. Regards Dr Callum Turner DVM
Thank you, doctor! Skippy's vet called again this morning. The fere is down to 101.5 and she is eating a bit today as well. The vet will start cold laser treatments tomorrow.
Add a comment to Skippy's experience
Was this experience helpful?
Ruby
Labador
8 Years
0 found helpful
Has Symptoms
lethargi, drooling , smelly breath
My dog is showing no signs of sepcis besides the brick red gums, she has been drooling and larthgic. Dr is running blood work as of now, did x-ray of belly and nothing , no pancreatitis, no obstruction. not sure if she has diarrhea, since she goes out the doggy door, no vomiting. last time she had pancreatitis, she didnt show a lot of symptoms, but had it pretty bad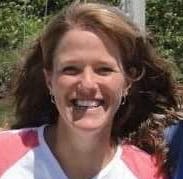 1611
Recommendations
Thank you for your email. I am glad that you are at your veterinarian with Ruby - I am sure that you will know more once the blood work results come back, and I hope that she is okay!
Add a comment to Ruby's experience
Was this experience helpful?
Rascals
Corgi
10
0 found helpful
Our dog received his yearly vaccines on Monday morning. He can be a bit moody after visiting the vet and refused to eat after that visit and seemed very tender on the side where he received a shot. When still not eating on Wednesday I called to report symptoms but they felt he would bounce back. On Thursday, he was still not eating but drinking a lot and began having seizures. Rushed him to ER and were told that he is septic but they cannot find the source of infection. Abdomen looks good. He had several teeth extracted 1 year ago but at the check on Monday we were told his teeth looked good. He had 2 fatty masses removed about 3 months ago and recovered fine from those. His white blood count was higher then either doctor had ever seen and his glucose was a 21. They said this was from not eating and is what caused the seizures. Any ideas on what can be causing this or what to look for?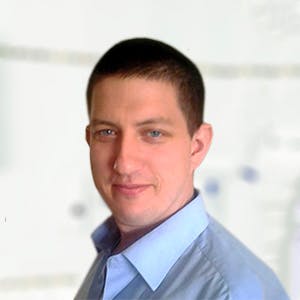 3320
Recommendations
An infection can be introduced into the body at anytime and may lay dormant until it is triggered. I cannot think of a specific cause for sepsis for this case, but aggressive antibiotic therapy and fluid therapy (as required) would be need to get Rascals on the mend. Regards Dr Callum Turner DVM
Thank you. They just completed an abdominal ultra sound with no finding. His WBC was 86k last night and after almost 24 hrs fluid and antibiotics it is at 75000. No one can find source of infection. Are you saying he doesn't have to have a current infection for this to be the situation? Thank you.
Add a comment to Rascals's experience
Was this experience helpful?
Denver
Golden Retriever
8 Years
1 found helpful
Denver is our 8 yr old Golden, recently had his teeth cleaned in June, no extractions or infections, but at the same time had a large benign mass removed near abdomen, 5" incision, closed with stitches. Three months later, he is diagnosed with 104 degree temperature with blood infection. Coincidence? Are the meds listed below appropriate? Should they be taken with food all at once? Should another blood test be done after 10 days of meds are finished?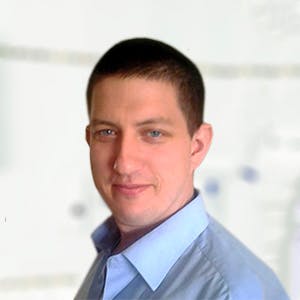 3320
Recommendations
Both Aventiclav (amoxicillin and clavulanic acid) and Simplicef (cephalosporin) are broad spectrum antibiotics; the famotidine is a stomach acid reducer used in dogs with stomach ulceration or some vomiting syndromes. Generally it is recommended to treat with broad spectrum antibiotics initially and to take a blood sample for culture and sensitivity testing and once the results come back to change to the antibiotics indicated in the test. There are other antibiotics which may be more suitable, but treatment is at a Veterinarian's discretion based on their findings, the article below has a table which you can open which gives an overview of antibiotics commonly used in sepsis. Regards Dr Callum Turner DVM http://veterinarynews.dvm360.com/treatment-canine-sepsis-first-identify-eradicate-cause
Thank you so very much Dr. Turner, for your reply to my questions and concerns. This online vet website is a valuable resource, for those of us in need of advice and/or a second opinion. We came close to losing Denver, his fever was 104 in addition to other symptoms, and I am thankful that you are in agreement to his treatment. Denver is recovering, clinical symptoms are lessening, he is on the mend, we have peace of mind, thank you for your input!
Add a comment to Denver's experience
Was this experience helpful?
Salty
Stray
6 Years
0 found helpful
I admitted a stray dog to an NGO that has in-house vets. She was 5/6 yr old who had been partially recovered from paralysis & had an open wound. I had already treated her from a private veterinary before admitting her to this NGO & she was very healthy. After about a month, one day suddenly the NGO gave an update that the dog had low body temperature & recumbency. Today morning they reported her death citing acute septicemia. Despite me asking them repeatedly about the line of treatment she was getting, they didnt specify any details. Just said they were giving her focused treatment (God knows what that is) & were trying their best. Please let me know what all specific details I should be asking them regarding the death as I want to know the real cause. I am devastated at the dog's sudden & unexpected death. Every time they have avoided answering my questions & of the 3-4 cases I had previously admitted there, all of them had died.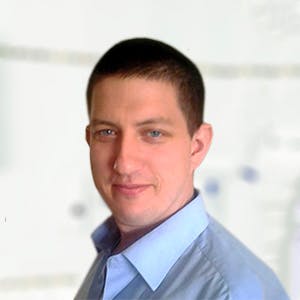 3320
Recommendations
If the NGO is being vague in their answers to you, it is doubtful that more direct questions will give any favourable answers; I would ask them for the dog so that you may take it to a private Veterinarian for a necropsy so that they can give you more in depth answers. You could try asking the NGO about the dog's body temperature, heart rate, respiration since being admitted; also asking what if any tests were done and what are the results. The biggest problem is that (I don't know which country you're in or the laws there), but if Salty was classed as a stray the NGO probably has no legal reason to give you any answers apart from 'she died'; I know that this isn't comforting, but ownership is very important. Regards Dr Callum Turner DVM
Add a comment to Salty's experience
Was this experience helpful?