What is Septicemia and Bacteremia?
The terms Septicemia and Bacteremia are sometimes used interchangeably but are actually more of a cause and effect. Bacteremia is the presence of a bacterial infection in the bloodstream. Septicemia is a secondary illness that occurs due to the body's inflammatory response to that infection.
Bacteremia is not uncommon as even dental cleaning can cause bacteria to enter the bloodstream, but a healthy dog's immune system will usually defeat the infection before the animal shows symptoms of illness. If the bacterial infection is not quickly dispatched due to a suppressed immune response, the amount of bacteria in the dog's blood can increase to the point of septicemia, also called sepsis or blood poisoning. Septicemia is very serious, and you should seek veterinary assistance immediately if your dog is showing symptoms.
Bacteremia is a term used to describe an infection in the bloodstream. Septicemia is the associated condition wherein the body mounts an inflammatory response to that bacterial infection. Act urgently, as septicemia has upwards of a 50% mortality rate in canine.
Septicemia and Bacteremia Average Cost
From 367 quotes ranging from $300 - $8,500
Symptoms of Septicemia and Bacteremia in Dogs
Bacteremia symptoms can include:

Vomiting
Diarrhea
Lack of appetite
Lethargy and possible depression

If it progresses to septicemia:

Fever
Shaking
Chills
Pale gums
Rapid pulse
Rapid panting or shallow breathing
Low blood glucose
Disorientation
These symptoms may appear gradually or very quickly, depending on the location of the infection.
Types
Bacteremia can be temporary, causing little or no symptoms, or more aggressive, leading to a case of septicemia.
Septicemia can affect several different organ systems. Inflammation may occur in the kidneys, brain, heart, lungs, bones, joints, urinary tract, pancreas, or intact sex organs.
Septicemia is life-threatening, as it can quickly progress to septic shock, and lead to complete organ shutdown.
Top
Causes of Septicemia and Bacteremia in Dogs
A temporary bout of bacteremia can be caused by bacteria entering the bloodstream during dental cleanings, or from bacteria that lives in the intestines being released into the body during surgery. In cases of otherwise healthy dogs, these pose little risk, and the dog's immune system will make short work of the infection. However, if your dog has a compromised immune system or a separate chronic disease (such as diabetes), your veterinarian will likely prescribe an antibiotic after dental work to reduce the risk of bacteremia.
Septicemia is caused by a weakened immune system, when the bacterial load in the animal's blood becomes too much to fight off without support. E.coli is the most common cause of septicemia, but parvovirus, bacterial pneumonia, chronic urinary issues, pancreatitis, and untreated wounds can also be life-threatening for immune-compromised dogs. Sepsis can also occur from unchecked fungal, parasitic, or viral infections although this is less common.
Top
Diagnosis of Septicemia and Bacteremia in Dogs
If your dog is showing symptoms of bacteremia or septicemia, you should take them to your veterinarian immediately. The veterinarian will do a thorough physical examination, take a full medical history, and draw blood and urine samples. A pathologist will examine the samples under a microscope to determine the exact cause of the infection that has lead to sepsis. They may take several blood and urine samples to look at other effects of the infection, such as low white blood cell count, decreased blood oxygen, and proteins in the urine that may point to renal failure. They can also take cultures from the sputum, spinal fluid, or pus from any wounds to be analyzed for bacterial load.
The veterinarian may also perform and EKG to look for heart irregularities, chest x-rays to determine if pneumonia is a factor, and an ultrasound of the belly to rule out any abscesses of the GI tract or internal sex organs.
Because septicemia can affect so many of the organ systems, all of these tests are important to pinpoint the infection and determine the most effective course of treatment.
Top
Treatment of Septicemia and Bacteremia in Dogs
While the pathology of the infection is being determined, it is best to start treatment immediately with a broad-spectrum antibiotic (or multiple antibiotics) tuned to fight the most common causes of septicemia. Once a cause is identified, your veterinarian will adjust the medicine to pinpoint fighting that specific pathogen. If it is determined that an internal abscess is the root cause of the septicemia, surgery may be needed to remove the source of the infection.
If your dog is in septic shock, a hospital stay will be necessary for proper monitoring and supportive care. They will be given intravenous antibiotics for the most aggressive infection treatment and Ringer's solution to counteract dehydration from diarrhea and vomiting. They may be given vasopressors (drugs that constrict the blood vessels) to increase blood flow to the heart, lungs, brain and other organ systems. Because septicemia so often involves the GI tract, your veterinarian may need to insert a feeding tube to ensure your dog is getting proper nutrition while being treated for the infection.
Top
Worried about the cost of Septicemia Bacteremia treatment?
Pet Insurance covers the cost of many common pet health conditions. Prepare for the unexpected by getting a quote from top pet insurance providers.
Recovery of Septicemia and Bacteremia in Dogs
Septicemia is very serious and has a 50% mortality rate in dogs. The most valuable action to ensure recovery is prompt veterinary treatment and supportive care. Once the veterinarian decides your dog is healthy enough to return home, they may be put on a short-term soft diet to give their digestive tract more healing time. A few weeks of rest and your dog will likely be back to their old self.
Top
Septicemia and Bacteremia Average Cost
From 367 quotes ranging from $300 - $8,500
Top
Septicemia and Bacteremia Questions and Advice from Veterinary Professionals
Mowgli
Cocker Spaniel
5 Years
2 found helpful
2 found helpful
I gave Mowgli a bath on Sunday and since then he has had fever, is not eating and is extremely drowsy. I took him to the vet immediately. He gave him a few antibiotic injections and took his blood test. Today the reports came and a blood infection with low platelet count was diagnosed. I'm really worried. What can I do from my end?
Sept. 25, 2018
Mowgli's Owner
Was this experience helpful?
LUCKY
Dachshund
12 Years
0 found helpful
0 found helpful
My dog was admitted today at the hospital after the doctor diagnosed him with severe infection from blood test and itchy and flaky skin. Surprisingly his symptoms developed in a day. He had a strange slimy vomit,fever,did not eat,tired and drowsy. All this in a day.The doctor put him on IV drip and antibiotics. Any suggestions or advice?
Aug. 20, 2018
LUCKY's Owner
---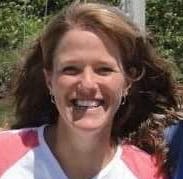 Dr. Michele K. DVM
0 Recommendations
Without knowing more about what is going on with Lucky and the cause of this problem, I don't really have any way to know what might have happened, or how to help him. Since you have him at your veterinary clinic for care, they would be a great resource for you to ask what might have happened to cause this, and if there is anything more that you can do for him. IT sounds like they are taking good care of him. I hope that he is okay.
Aug. 20, 2018
Thank you for the response. Lucky is doing better and has started eating again.he is still at the clinic since the doctor recommended it til the end of the antibiotic course. Although the source of the infection is not clear, they said it might have been through food/water. Since we leave him out in the garden alday, it's difficult to keep a track of what all he might find there and consume.
Aug. 21, 2018
LUCKY's Owner
Was this experience helpful?
Septicemia and Bacteremia Average Cost
From 367 quotes ranging from $300 - $8,500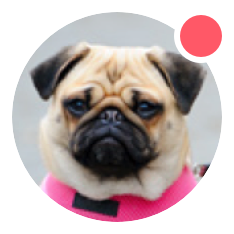 Need pet insurance?