What is Intestinal Malabsorption?
Intestinal malabsorption occurs because of some underlying disorder within the small bowel or the pancreas. While your dog may be eating and even eating well, he is not getting the vital nutrients he needs from the food. This leads to ill-health, weight loss, and other complications. One of the most critical symptoms is chronic diarrhea. If your dog is displaying these signs, you need to take your pet to the nearest veterinarian for treatment.
Intestinal Malabsorption is a deficiency or inability within your dog's system to absorb nutrients within the digestive tract resulting in malnourishment despite a good appetite.
Book First Walk Free!
Symptoms of Intestinal Malabsorption in Dogs
Depending on the cause, the breed and age of your pet, the variety of symptoms can vary considerably between affected dogs.
Eating of unusual things such as trash
Weight loss despite insatiable appetite
Frequent smelly stools of high volume that look oily
Noisy stomach with rumbling and gurgling sounds
Flatulence
Depression
Lack of energy
Poor haircoat that may be shabby and scruffy
Chronic diarrhea
Vomiting
Causes of Intestinal Malabsorption in Dogs
The main function of the small intestine is for digestion and to absorb nutrients from the food eaten by your dog. Absorption of the food occurs in three phases; intraluminal digestion, mucosal digestion and absorption, and then delivery around the body of the nutrients. The disease can interfere with any part of this function rendering your dog unable to benefit from the food it eats.
Exocrine pancreatic insufficiency
Inflammatory bowel disease
Small intestinal bacterial overgrowth
Obstruction or blockages (tumors or growths) involving the lymphatic system of the gastrointestinal tract; the result is a loss of protein causing profound low protein levels within your dog's body
Idiopathic villous atrophy within the small intestine; villi are invisible to the human eye and are hairlike structures that are the absorption surface of the bowel (sometimes these villi are poorly developed causing malabsorption)
Inflammatory bowel disease is suspected to have started from a compromised immune system caused by the inflamed or destroyed intestinal mucosa
Shortened bowel syndrome occurs after a large portion has been removed from the intestinal tract as a result of health issues; the remaining bowel is unable to function normally and malabsorption develops
Infectious agents such as viral and fungal infections and parasites that proliferate once inside the body
Bacterial overgrowth in the intestines of the normal intestinal bacteria
Dietary causes such as wheat sensitivity
Diagnosis of Intestinal Malabsorption in Dogs
Your dog needs veterinary help if it is exhibiting any of the signs listed above. Your veterinarian will need to do tests to determine where the problem area is. As so many conditions and disease all have similar symptoms, it is wise to get the tests done to isolate the cause and allow treatment to begin. If the specialist thinks it may be exocrine pancreatic insufficiency, blood tests for B12 and folate can be done to isolate the problem area. With suspected IBD it is wise to ensure your dog is well dewormed. Dietary measures will then be suggested and monitored. If these measures fail to provide relief, other tests may be advised.
Fecal cultures, ultrasound, endoscopy and biopsies, and full thickness bowel biopsies may need to be done. It is rare that your dog would have all these tests done; often the veterinarian can find the cause from one or two types of testing and the less invasive for your dog, the better.
Treatment of Intestinal Malabsorption in Dogs
It depends on the cause of the problem as to the treatment to administer. If your dog is diagnosed with villous atrophy, he can be prescribed a gluten free diet to ease the condition. Bacterial overgrowth is treated via a broad spectrum oral antibiotic. Tylosin, oxytetracycline, and metronidazole are the common choices for antibiotics; in addition, changes in your pet's diet will be necessary. Adding to your dog's diet with live cultured yogurt products and probiotics can greatly assist your pet's condition. Often treatment is for life, focusing on your pets' diet, regular medication and supplements.
For exocrine pancreatic insufficiency, a pancreatic extract such as lypex or pancrex will be needed. If these are in a capsule form, open the capsule and sprinkle the contents over the food. Meals should be regular and good quality. With EPI, an injection with B12 may be necessary once a week. Because intestinal malabsorption can originate from many and varied causes, treatment is specific to that underlying disorder, and each type of cause requires a different therapy. The most often treatments involve dietary modification, antibiotic therapy, anti-inflammatory treatment, pancreatic enzyme replacement and chemotherapy in advanced cases.
Medication can reduce inflammation of the bowel – steroids and H2 antagonists (Tagamet) can help with that area. While German Shepherds and Chinese Shar-peis are often subject to these conditions, other dogs can be affected as well.
Recovery of Intestinal Malabsorption in Dogs
Once your dog is home from his trip to the veterinary clinic, you will need to continue to administer the medication provided and make modifications to your pet's diet. Recovery will take some time, but if no improvement is noticeable within two weeks, you need to contact your veterinarian for an update. Always give the medication as advised, and control the diet as a simple lapse could see the condition flaring up again. Easy to absorb meals at regular times are necessary to get your dog through this adjustment. Record the symptoms that your dog is experiencing so that you can report back to the specialist. You should see a reduction in diarrhea and a slight increase in weight after a few weeks, and your dog's overall condition should improve. If in doubt about anything, contact your veterinarian immediately.
Intestinal Malabsorption Questions and Advice from Veterinary Professionals
Aria
German Shepherd
2 Years
1 found helpful
In April this year, my dog Aria got incredibly sick. She was vomiting a dark, foul smelling sludge and had diarrhea for weeks at a time. We were in and out of the vet's office so many times. X-rays, testing for EPI, testing liver functionality, full-panel blood test, parasite test, and more. Everything came back normal each and every time. We finally found an outside source that tested her for food intolerances and we found out that she was highly intolerant to chicken, corn, potatoes, and venison (and many more things). All of these were ingredients in the foods we were trying (including the vet RX foods). We finally found a food that worked for her and she stabilized and doesn't throw up anymore. However, she still has gas and loose stools every once in a while. We have her on a good dog food and only give her fresh foods as treats. She also takes FortiFlora and a digestive enzyme with her meals. Any ideas?
FYI, FortiFlora has poultry in it for flavor. Our dog has a intolerance to all forms of poultry. Therefore FortiFlora isn't an option for us. We are currently trying Orijin's supplement that is a fish based product. Several people I know have had incredible results. I'm hoping to see some noticable and positive changes with our dog. Good luck!
Add a comment to Aria's experience
Was this experience helpful?
Tova
Weimaraner Cross staffidshore bull terrier
16 Months
0 found helpful
We switched our dogs food from Purina to Arden grange about four months ago due to her not eating. She eats great now but has lost weight and is scavenging like crazy. She's always been greedy but is being excessively so, even going in the bin which she's never done before even though I've upped her amount of food. She's wormed regularly and is fine in every other way and her stools are normal. Should I be worried?
Add a comment to Tova's experience
Was this experience helpful?
Missy
Terrier mix
5 Months
0 found helpful
We rescued a dog from a group that takes in strays from Puerto Rico. She was 4 weeks on the street when they found her. At about 12 weeks, they allowed us to adopt her. She's a little terrier mix. She eats CONSTANTLY...but poops upwards of 5 times a day. And I'm always surprised at how much she, ya know...goes.

She IS growing and gaining weight. However, the snow has melted here and I've caught her eating grass. The other day she tried to eat my other dog's poop right as he was going. She has energy in spades. I'm just wondering if maybe something is wrong with her digestion that she is always famished, eats, and then goes so much. We are a bit strapped so I'd like to do as few tests as possible, but I do want to get her what she needs.

I should add that she is a bit of a lemon, the poor dear. constant eye infections, one ear infection (Yeast) and a bacterial skin condition which may or may not return.
This sounds so much like our rescue from Louisiana! She came up about 10 weeks ago. We've spent so much money on the ER vet & on getting labs done and we still don't know what it is!
Add a comment to Missy's experience
Was this experience helpful?
Storm
Beagle
3 Years
0 found helpful
My dog Storm has become suddenly extremely ill, she just turned 3 years old. It started with excessive drooling and then diarrhea and vomiting, which has stopped but she can not gain weight and lost a lot of it. She still has her appetite but seems to be not absorbing anything. All test results including blood work for pancreas have come back normal. She now is getting patches of scabs on her that are pussing and losing hair that is not growing back. Any idea of what this could be?
Take her to a veterinary internal medicine specialist. It sounds like she has pancreatitis. Pancreatitis doesn't always show up on blood tests. It actually never does. She could also have gastroenteritis. The drooling means she is nauseated. Once you take her to the specialist, they will figure it out and get it under control for life. Give him Pepcid AC (not Complete) once a day, you can look up the dosage online, cover it on a tiny piece of Pill Pocket. Pancreatitis is a fatal disease and also gastroenteritis are both very painful and miserable, if untreated cause organ damage. Hope your pup gets better soon. Good luck to you.
Add a comment to Storm's experience
Was this experience helpful?
Thora
Mastiff
5 Years
0 found helpful
We decided to adopt a 6 month old mastiff box mix about 5 yrs ago. It was told to us by the person we adopted from she has a grain intolerance and would beem special grain free food.... She would occasionally puke and have diarrhea if she was given table scrapes so that was a must stop when friends would come over. Last year we moved and went to a new vet. Thid vet told me that my dogs needed off grain free beca2 thr fda was saying it impacted dogs hearts. So not waiting them to suffer we changed to a non grain free food.... She surprisingly didnt do too badly ..... However.... We started to notice her weight decrease and her looking very thin. I am not thinking of placing her back on grain free because mayne she is not absorbing thr food. He poop is solid. I need help with her ...
Add a comment to Thora's experience
Was this experience helpful?
Thora
Mastiff
5 Years
0 found helpful
We decided to adopt a 6 month old mastiff box mix about 5 yrs ago. It was told to us by the person we adopted from she has a grain intolerance and would beem special grain free food.... She would occasionally puke and have diarrhea if she was given table scrapes so that was a must stop when friends would come over. Last year we moved and went to a new vet. This vet told me that my dogs needed off grain free because the fda was saying it impacted dogs hearts. So not waiting them to suffer we changed to a non grain free food.... She surprisingly didnt do too badly ..... However.... We started to notice her weight decrease and her looking very thin. I am not thinking of placing her back on grain free because mayek she is not absorbing thr Her poop is solid some times and sometimes looks like a cows poop. She has occasionally vomited in the early morning dark brown watery mucasy vomit. Altogether in a year or less she has dropped 17lbs. We took her back to our old vet beacuse she moved back. She was shocked at how thin she was. She did blood tests. Her blood test came back with high white cells indicating infection so she put her on antibiotics for a week gave her a steriod shot and a B12 shot. We went back for a weight check and we were only up .2lbs. She sent us home with oral steriods for 21 days. Thora has vomited 2 times in a week and has loose stool. I feed her at least 3 times a day with an addition of wet food to her prescription dog food. Still not sure if anything is working does not seem to be gaining weight.
Add a comment to Thora's experience
Was this experience helpful?
Eli
English Bulldog
6 Years
0 found helpful
Has Symptoms
Vomiting weight loss constant
My dog has always been healthy then one day he started vomiting..diarrhea..blood in stool and weight loss..loss of fur and just laying around..I spent $5800 at University of Penn in Philadelphia vet hospital and they are guessing it's an absorption problem or cancer..after spending $5800 I couldn't afford anymore tests..they wanted to check for masses or absorption problem..they sent my dog home with injectable steroids..medication for vomiting..meds for blood clots and injectable B12..he now after 5 weeks of watery diarrhea has solid stool..no more vomiting..no more blood in stool and he has lots of energy..he's on royal cainin low fat and hills I/d low fat food and all is looking good but my question is what does it sound like???and what is the cause???they did ultrasound..bloodwork..fecal test..it was a lot to take in but they said his white blood cells and protein were a concern..please help
Add a comment to Eli's experience
Was this experience helpful?
Wickett
Mutt
4 Years
0 found helpful
Please help me if anyone can. My dog has been progressively getting worse since September and we don't know what to do. He has no appetite most of the time but will sporadically eat quite a bit at a time before going back to not eating or drinking at all. He has lost a LOT of weight and has no energy anymore, but he was once a very energetic dog. The vet has run several tests but cannot find an answer for what is wrong with him, all we know is that he is dying. The only medications that I know for sure he has received have been B-12 shots and some kind of antibiotic.
Add a comment to Wickett's experience
Was this experience helpful?
Black Betty
Staffordshire Bull Terrier
15 Years
0 found helpful
Hi I have a nearly 15 year old English staffie that 8kg in the last 6 months. She has diarrhoea immediately after a meal. I have had bloods & an X-ray & vet says she just old. I have been feeding her twice a day because she is barking for food. She is happy in herself. Someone suggested to me it might be this malabsorption issue. Just wondering what when & how much to feed her? Should I be putting some probiotics or other supplements into her diet to help? If so how much? She is down to 10.5kg very boney.
Add a comment to Black Betty's experience
Was this experience helpful?
Pebbles
Mini Aussie
3 Weeks
0 found helpful
3 week old puppy slowed way down on growing ,bloated belly , constipated still nurses . Vet did ex-ray and looked like nothing really going thru small intestine. We put her on laxative every 8 hours last 3 days . She has had 3 very small bowel movements that are almost black in color and sticky no real smell. Does not cry ,not dehydrated, not real active but will try to walk and nibble on my finger. I would really like to save this pup but don't know what to do from here . They will not do exploratory surgery to young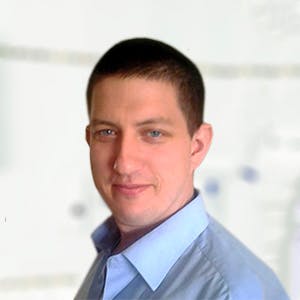 3320
Recommendations
There are a few different causes for a lack of intestinal motility in dogs, however many of them show on x-ray or are easily identifiable. Neuromuscular disorders, electrolyte imbalances, dysautonomia among others; it can be very difficult to narrow in on a specific cause in these cases especially in such a young pup. I cannot think of anything to suggest for Pebbles at this time. Regards Dr Callum Turner DVM
Add a comment to Pebbles's experience
Was this experience helpful?
Charlie
American Cocker Spaniel
8 Years
0 found helpful
Initial visit to vet for acute onset of diarrhea with blood. Blood work showed only elevated WBC and NEU. All other normal. Weight at time of visit 30 lbs. 2 lbs lost since last visit. He had a fever. X-ray showed empty bowel small and large but with full of air. Started 250mg metronidazole 1/2 tablet 2xs a day, lomotil 2.5 mg 2xs a day. FortiFlora packet once a day. Told to put on bland diet chicken and rice. However he is allergic to chicken so gave rice with beef broth. After 3 days slight improvement but by 5th day back to beginning. No parasites and giardia antigen test negative. Stoped rice since he has not had rice in diet for 6 years and just gave boiled turkey for last 3 days. Stools semi formed extremely soft size of pointer finger. 24 hours between bowel movement Sunday and Monday. Lost 1 1/2 lb. weighs 28.6.
Vet wants to do an expensive malabsorption test. Since enzymes were normal on initial blood work and weight was maintained until this acute onset a week ago is this test a waste of money? Especially since blood work suggested bacterial infection due to wbc elevated and fever. Does he need to be given more time to recover and was the dosage of metronidazole proper amount for 30 lb. weight?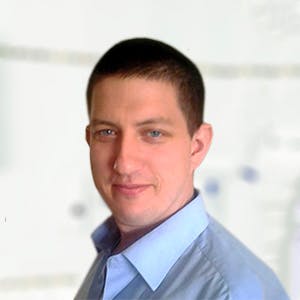 3320
Recommendations
There are many different possible causes for diarrhoea (with or without blood) in dog which do include infections, parasites, dietary intolerance, poisoning, foreign objects, stress, some cancers among other causes; sometimes it can be very difficult to narrow in on a cause as their may appear to be no logical cause for the diarrhoea. Further testing is required, but it needs to be indicated (reason to do the test) especially for expensive tests; your Veterinarian may notice some other symptoms indicating the need to test for malabsorption, however it may be worth having another Veterinarian look at Charlie in case they come up with a different line of testing. The dosage of metronidazole works out to be around 5mg/lb which is the minimum dosage used in dogs. Regards Dr Callum Turner DVM
Add a comment to Charlie's experience
Was this experience helpful?
Mr. Biggs
Yorkie
4 Years
0 found helpful
Has Symptoms
walks in circles constantly
Rescued a yorkie, he was very anxious and scared. Now, 2 months later, he is improving. He has an odd behavior, he walks in circles. He has an insatiable appetite, horrible breath and lately dark, tarry stool. Any ideas?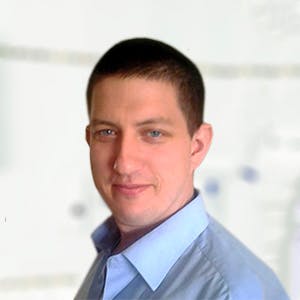 3320
Recommendations
The dark tarry stool is concerning since it indicates a bleed in the upper gastrointestinal tract; also the circling may be due to behavioural issues, liver disease, neurological conditions, hormonal conditions among other causes. Without giving Mr. Biggs a thorough examination I cannot determine the underlying cause in this case but would highly recommend a visit to a Veterinarian for an examination and treatment. Regards Dr Callum Turner DVM
Add a comment to Mr. Biggs's experience
Was this experience helpful?
Annie
Aussiedoodle
5 Months
0 found helpful
Annie began having diarrhea 3 days ago. She has been on the same diet-TLC since she transitioned from her mom. She does like to put things in her mouth. I didn't see her ingest anything. I took her to the vet the 1st day of occurrence. The diarrhea persists despite the medication. She is day 3 out of 10 for this. They did take a rectal specimen but she moved and there was very little stool on the instrument. I wasn't told if any parasites. Her bowel movement is not urgent. She goes every 4-6 hours. It is a liquid stool with no form. When should I take her back? She is active with no sign of illness except for the diarrhea.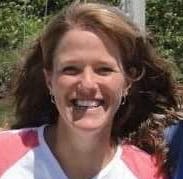 1611
Recommendations
If Annie is still having diarrhea three days into the treatment, it would be best to have her rechecked tomorrow to see why it isn't resolving. Normally, mild colitis resolves with medication, although i am not sure what medication she is on. I hope that things clear up for her, soon.
Add a comment to Annie's experience
Was this experience helpful?
Tuco
Boston Terrier
3 Months
0 found helpful
Hello,

I figured this was worth a try since my parents are running out of options and we are left scratching our heads at every turn.

We purchased my parents a Boston Terrier puppy as a Christmas gift since they unfortunately had to put down their 11 year-old BT in October. The breeder was reputable and other family members of ours have dogs from the same home over the years. He weighed about 3.4 lbs when they received him on Christmas and ever since, he's been losing weight and has been back and forth to the vet many times.

Initially, he was given antibiotic to help with a bacterial overgrowth in his system that was causing lack of appetite and chronic diarrhea. This seemed to help but the puppy doesn't have much appetite and continues to have diarrhea. They checked for a type of issue with the liver (pardon my lack of specifics) and tests came back fine. Steroids were given, an enzyme for something with the pancreas all to no avail. He is currently at the animal hospital and is being referred to a nearby larger city for another diagnosis. Other than the aforementioned issues, the puppy is very smart, active and has been learning house training very well.

We are all mystified, as is the vet, as to what the issue could be. I'm just curious if there is any other insight you could provide. My main fear is that nothing can be done and there may be something very seriously wrong. While this is a potential, I hope and pray that it is not the case.

Thank you in advance.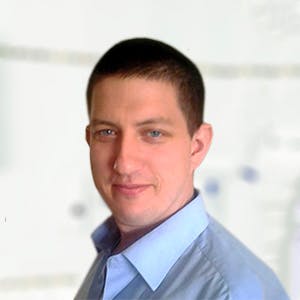 3320
Recommendations
It seems like Tuco's Veterinarian has covered a lot of bases with the treatments given all ready covering small intestinal bacterial overgrowth and exocrine pancreatic insufficiency, checked for liver, bile duct and kidney disorders among other tests performed. It is possible that there is a malabsorption disorder but from this point it would be a case of either having faecal tests done or having a biopsy taken to check the villi of the intestines to look for abnormalities (atrophy etc…). Regards Dr Callum Turner DVM
Add a comment to Tuco's experience
Was this experience helpful?
Zenji
French Bulldog
4 Years
1 found helpful
Hello. We have a 4 year old French Bulldog who has been maintaining his weight, but losing muscle or not being able to store fat as his body seems to be decreasing in mass over the past few months. He has been battling DCM and went into heart failure around 9 months ago, but has positively progressed due to a taurine defiency causing the disease and should be cleared soon according to our cardiologist. The main issue is the GI problems that result in Diarrhea, Greasy Stools, and Smelly flatulences over the past few months. We are on probiotics, digestive enzymes, omega 3's and other antioxidant and vitamin supplements. His appetite has increased. His blood tests showed a healthy dog and no signs of EPI. We do not know the next step other than starting on a new diet that features rabbit, lentils and veggies. Thanks for your time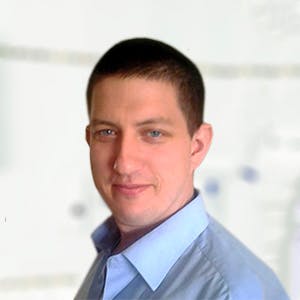 3320
Recommendations
When I started to read the first half of your questions I was thinking pancreatic disorders, but if there is no signs of exocrine pancreatic insufficiency and Zenji is already being given probiotics and digestive enzymes we can rule these issues out. There are other issues like malabsorption but this would need to be tested separately and may involve examination of faeces or a biopsy of intestine. If you have exhausted other diets, the rabbit/lentils/vegetable diet may just produce the same results; but give it a try anyway. I would look into tests to determine nutrient absorption to either make a diagnosis or rule it out as a cause. Regards Dr Callum Turner DVM
What types of tests are done in this particular case involving the feces or what would it be called when looking to have it done? And what types of doctors should we be looking at contacting to diagnose this problem? Thanks for your help
Add a comment to Zenji's experience
Was this experience helpful?
Sugar
Golden Retriever
13 Years
0 found helpful
I have a female Golden Retriever that's coming up on 13 years of age. She's had some seizures in the past that are under control. Last year she started vomiting, losing energy, and breathing heavily. Took her to the Vet, XRays, Ultrasound, Blood work, and ended at Doggie ER near where I live. They said her esophagus was constricted, and had pneumonia. She spent about a week in hospital. After she got out she can't bark. Lately, she's begun her chuffing again is losing weight despite the fact that her diet hasn't changed. I'm giving her a combination of kibble, soft dog food, boiled white rice and boiled chicken. I suspect she's not absorbing the nutrients in the food. Is there anything I can do to increase absorption? How about Yogur?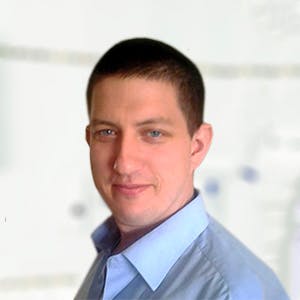 3320
Recommendations
If there is a malabsorption problem, it would depend on what the specific cause was; lack of digestive enzymes, villous atrophy among other causes may lead to nutrients not being absorbed. Also, underlying health problems (liver disease, kidney disease, cancer, hormonal conditions among others) may also have an impact on weight as well; this is something which would need to be discussed with your Veterinarian to come to a diagnosis so that the right path can be taken as for as treatment or management is concerned. Regards Dr Callum Turner DVM
Add a comment to Sugar's experience
Was this experience helpful?
Buddy
Golden Retriever
10 Years
0 found helpful
Hello I have 10yr Golden Retriever that over the last year in half he has been consistently losing weight. At his last annual check up (May 17') we ran some blood (wellness Chemistry, CBC, differential, heartworm and T4) the only thing out off parameters was a low phosphorus .77 mmol/L. He has always been well cared for on his heartworm every year taking his revolution consistently walked every day fed a good quality of food but I'm starting to get worried. He has no vomiting no diarrhea he does seems to be overly hungry although he was always a good eater and ate all his food he's fed 5 cups a day broken into two am pm. He never gets table food he gets to cookies at night… But this is what has changed over the last two months his skin has become very greasy and there has been quite a buildup of dandruff which makes me feel he's got some sort of malabsorption problem. I consistently bath him but it keeps coming back. Oh and of course he has the consistent old man lipomas scattered around his body none of them grow at any consistency and he's had them for quite a few years and the vet has looked at them. I'm just not sure where I should go with my next visit do I do an x-ray or is there some sort of other bloodwork I should be looking into. Anything you may suggest would be lovely thank you!!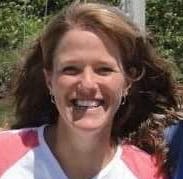 1611
Recommendations
Thank you for your email. I'm not sure what type of testing for his thyroid was done other than the T4, or where that number was on the scale of normal, but it might be a good idea to have that rechecked, and to have a full thyroid panel run vs. just the T4. Hypothyroidism is common in Golden Retrievers, and can affect skin health. He may also need a better quality senior dog food, as nutritional needs can change, and if he is always hungry and losing weight, he may need more calories. It would be good to discuss these things with your veterinarian, as well as any suggestions that they might have, as they can examine him and see more what is going on with him. I hope that he does well.
Add a comment to Buddy's experience
Was this experience helpful?