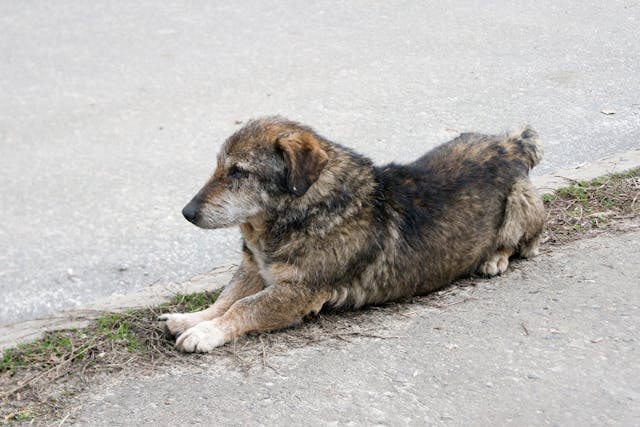 What are Leishmaniasis?
While a tropical holiday with Fido included may sound like a fantastic idea, you may want to think twice before booking his passport. Leishmaniosis is a parasitic disease that thrives in the warm, tropical climates of places like Portugal, Greece, Brazil, and more. It is thought to be contracted through sandflies of the Phlebotomus species.
Humans and dogs can contract this disease, but dogs are the more common receptors. It can be contracted by two or more dogs through sniffing or ingesting, but it is mostly contracted in the womb or through infected blood. Without treatment, your dog can rapidly deteriorate in health and even die.
Canine Leishmaniosis is a parasitic disorder contracted from Leishmania infantum in mostly Mediterranean and South American areas through sand flies. It is also becoming increasingly prevalent in Foxhound breeds. Leishmania infantum is quite a scary experience for any pet and can be deadly without treatment. If you are considering taking your pet on holiday, make sure that you take necessary precautions. Be active if your dog starts showing clinical signs, as time is of the essence.
Leishmaniasis Average Cost
From 367 quotes ranging from $3,000 - $18,000
Get a free pet insurance quote in less than 60 seconds!
Easily compare quotes from the most trusted pet insurance companies in the United States.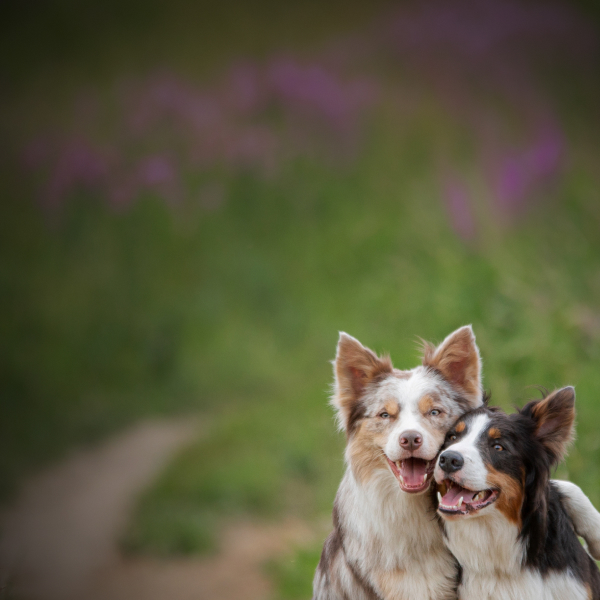 Symptoms of Leishmaniasis in Dogs
Because most cases are developed in the womb, symptoms are not very prevalent. It can take anywhere between three weeks to seven years for clinical symptoms of leishmaniosis to show. If a dog's immune system is strong, it is likely they will never even show symptoms. However, once the immune system fails, your pet will become more and more sick.
The most important signs to be on the lookout for include:
Skin lesions - particularly near the head and pressure points
Lymphadenopathy - Swollen lymph nodes
Enlarged spleen
Weight loss
Fever
Abnormal nails
Epitaxis
Renal disease symptoms
Anaemia
Renal disease is the signs of serious infection. Once your dog's health has declined to that point, the prognosis is very poor. If you believe your dog to be a carrier, or even if you catch the symptoms early, it is possible your pet will recover.
Types
There is only one known type of leishmaniosis and that is Leishmania infantum. It is also called visceral leishmaniosis. This disease affects mostly dogs in tropical locations, but it has been increasingly noticed in the Foxhound breeds. No one knows why this happens in this one particular breed, but it is thought because they work in swampy or wooded areas, near other animals that could be carriers. There has also been an endemic in the United States in places such as Oklahoma and other southeastern states.
Causes of Leishmaniasis in Dogs
Leishmaniosis is contracted through sniffing and ingesting, like many other parasitic diseases. The cysts of the parasite enter the body of the carrier through food, soil, feces, or infected water. Once in the body, the parasite slowly completes its lifecycle in the tissues, skin, and bones of the host. The host will then pass the new cysts on through feces, and the cycle begins all over again when a new host picks it up again.
It is also passed on to unborn puppies if the mother is a host. Another possible way of transmission is through eating or ingesting the blood of an infected animal. Usually, a dog will pick it up by only being in a place where the disease is endemic.
Diagnosis of Leishmaniasis in Dogs
Similar to other parasitic diseases, your veterinarian will do a series of tests to diagnose leishmaniosis. There are three effective routes of diagnosing your pet. The first is through samples from smears or biopsies. They will observe the tissue samples taken from your dog to see if the parasite is living there. This can be tricky as there won't be many organisms present in all places. They call also test bone marrow, skin, or lymph nodes.
The second method is through an antibody test. This test will be done through the ELISA procedure, which is just a way to measure levels of antibodies. If your dog's antibodies are high, that means it has an infection. In this case, high antibodies mean the presence of leishmaniosis.
The last and most effective and commonly used method is the polymerase chain reaction (PCR) test. The PCR test is the best to use because specialists can look directly at your pet's DNA and see that there is a change to it, therefore indicating a disease. Parasites infecting an animal's tissues or cells will alter the DNA in certain places, so veterinarians can see the change and know exactly what the disease is.
Treatment of Leishmaniasis in Dogs
There are two options when it comes to treating leishmaniosis. The first is a combination of meglumine antimonite and allopurinol - two intense, anti-parasite medicines. This will be taken every day for 28 days, and then the dog will take only allopurinol for anywhere between 6-12 months.
The second option is miltefosine and allopurinol for 28 days, followed by only allopurinol for another 6-12 months. The prescription will depend on the progressiveness of the disease. The stronger the disease has gotten; the more medicines they will have to take. Pets may also have to take antibiotics, intravenous fluids, and malassezia treatment, which is a treatment for the skin lesions they have.
Also adding to the long list of treatments, pets who are starting to have renal disease or failure may have to have additional medicines to support them through that.
What makes this even more complicated is that because leishmaniosis is usually only found in tropical locations, your veterinarian may have to get a special drug license to order the needed medicines to the United States or Canada.
There is no complete cure for leishmaniosis, however after a year of treatment, your pet may not show symptoms anymore and may be able to stop treatment.
Worried about the cost of treating your pet's symptoms?
Pet Insurance covers the cost of many common pet health conditions. Prepare for the unexpected by getting a quote from top pet insurance providers.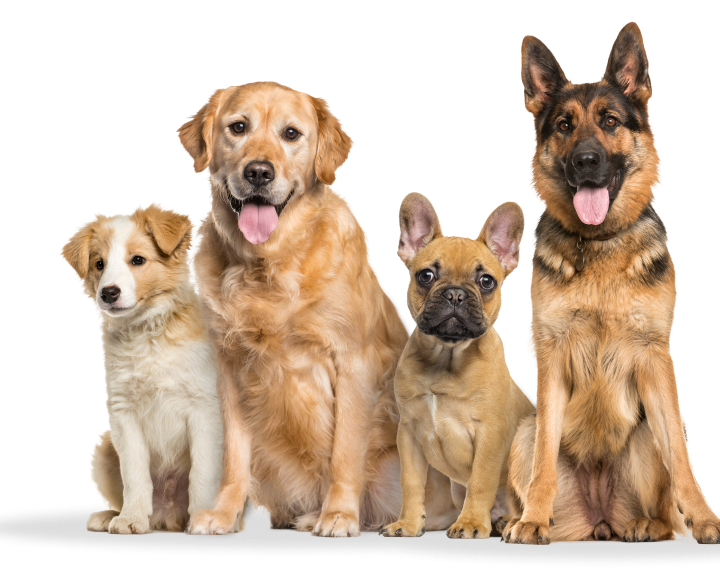 Recovery of Leishmaniasis in Dogs
If caught in time, most dogs will show improvement within the first month. Symptoms will subside in a few weeks noticeably with the treatment. The worse state your pet is in, the longer it will take to recover.
Your pet will have to go in for regular monitoring check-ups at specific points. They will most likely be at one month after treatment, followed by four, six, and a year. Once your pet has made it a year without symptoms and has had positive results from treatment, you will reduce your visits to once or twice a year. They will also be able to stop taking the medication allopurinol if their body functions are normal.
There is a vaccine in the United Kingdom that, while it doesn't prevent the contraction of leishmaniosis, it helps reduce the risk of developing the clinical signs of the disease. Other forms of prevention include using sandfly repellant and keeping your pets indoors when sand flies are active. This is usually in the months of May to October and around the times of 7 p.m to 7 a.m
Leishmaniasis Average Cost
From 367 quotes ranging from $3,000 - $18,000
Top
Leishmaniasis Questions and Advice from Veterinary Professionals
Mixed
Gari
5 Years
0 found this helpful
0 found this helpful
My pet has the following symptoms:
Hi, My dog named Gari is 5 years old, we took him from the street when he was 2 months old. We dont know his breed but we think that he have part of staford and black labrador and some others.. he is 27 kg.. 2 years ago he was diagnosed with Leish, he took therapy 28 days with Alopurinol and some othes meds, but we kept to give him every day alopurinol for these 2 years to keep his kidneys good, because they were not affect with Leish in that time, the test was good for kidneys. and he was great! he recovered very fast and he was so good until now. He started eating bad, and loose some weight, and he is peeing its strange, he pees a lot short streams. Today I got the test results and they are bad- UREA is 35.3 (it should be 2.5-8.9) and KREATININ 587 (it should be 44-124) ALT 68 ( should be 15-58) We all love him so much! he is equal member of the family, and we would do anything for him to get better. If you have any advice I would be so thankful! Thanks, Radovan
It is important to know what is causing the the increased BUN, creatinine and ALT; the ALT is the odd one out here as this is a more liver specific enzyme and normally we would expect to see other liver enzymes elevated too (very small amounts of ALT are found in the kidney). Further investigation is needed and I cannot say what the specific cause is. Allopurinol has been used safely long term in dogs recovering from Leishmaniasis. Regards Dr Callum Turner DVM www.ncbi.nlm.nih.gov/pubmed/9673902
Aug. 11, 2018
Was this question and answer helpful?
Vizsla
Bear
5 Years
5 found this helpful
5 found this helpful
My pet has the following symptoms:
I have a vizsla, adopted from Budapest, now living in England. She is a healthy happy 5 year old dog of 30kg. She has a lame front carpus, with deterioration of joint indicated by CT. Tissue sample from joint indicates protozoa with a query of leish. She has had a negative blood test for leish and a negative anti-body test for leish. Her routine bloods all show normal. I am awaiting DNA results. No bacteria has grown from joint cytology samples. Have you heard of cases of leish that are restricted to one joint? Given the test results would you still be considering leish? To note, leish is not prevalent in UK or Hungary.
---
Typically Leishmaniasis in Europe is located to the Mediterranean with countries like Hungary and the UK being considered free, however the UK does see some cases in imported dogs from time to time; we have seen in recent years especially in Europe the migration north of some vector borne diseases. In recent years there have been some reports of dogs infected with Leishmaniasis in Hungary which are native to Hungary (see articles below); whilst uncommon, it may occur. Leishmaniasis seems possible, but I cannot be sure especially since all testing has come back negative. Regards Dr Callum Turner DVM www.researchgate.net/publication/225046142_First_Record_of_Autochthonous_Canine_Leishmaniasis_in_Hungary www.ncbi.nlm.nih.gov/pmc/articles/PMC3974411/
July 6, 2018
Thank you. DNA test have also returned negative but my vet still is fixated on it being leish! Are there any further tests to prove she doesn't have it? In the meantime of course, she remains as lame now as she was 6 months ago 😒
---
I have a dog diagnosed with Leish who is currently in remission. If you have a facebook account, send a request to a group called 'Living with Leish' There you will find fact sheets, be able to get advice from experienced owners, and support from other Leish dog owners. This group has been invaluable to me and my dog. Having a supportive vet who is willing to learn also helps !!
Was this question and answer helpful?
Leishmaniasis Average Cost
From 367 quotes ranging from $3,000 - $18,000
Get a free pet insurance quote in less than 60 seconds!
Easily compare quotes from the most trusted pet insurance companies in the United States.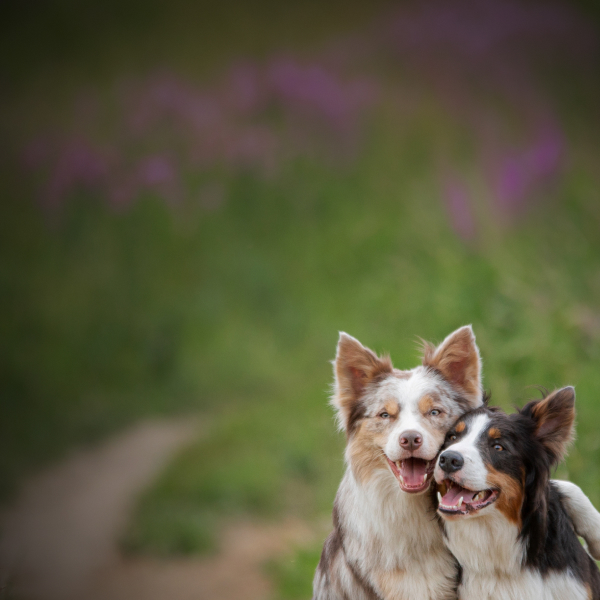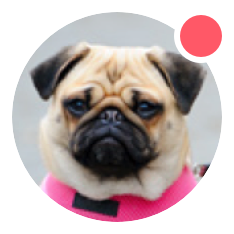 Need pet insurance?