What are Hair Follicle Tumors?
Hair follicle tumors develop as a result of the disordered growth of the hair follicles. There is a genetic predisposition to developing hair follicle tumors, and they are more likely to occur in the Golden Retriever, Standard Poodle, Miniature Schnauzer, English Springer Spaniel, Irish Setter, German Shepherd, Cocker Spaniel, Norweigan Elkhound, Keeshond, Kerry Blue, Bedlington Terrier, Bichon Frise, and Basset Hound breeds.
Hair follicle tumors are tumors originating in the hair follicles in a dog's skin. While there are several types, almost all are generally benign, and the prognosis for hair follicle tumors is typically good.
Book First Walk Free!
Symptoms of Hair Follicle Tumors in Dogs
The primary symptom of hair follicle tumors is the palpable tumor on the surface of a dog's skin. Tumors may ulcerate and ooze bloody fluid and are at a risk of becoming infected.
Types
Infundibular Keratinizing Acanthoma tumor develops in the upper part of the hair follicle and may be solitary or multiple. These are likely found on the back of the neck and trunk. They discharge keratin and pus and/or blood. These more commonly occur in males than females, and the average age of occurrence is five years.
Trichoepithelioma tumor is typically found in middle age dogs, on the back, shoulders, trunk, tail and limbs. They ulcerate and can discharge pus and/or blood. In German Shepherds, they are likely to occur in multiple sites, although they can occur singularly.
Trichoblastoma tumors develop in hair matrical cells (cells at the root of the hair follicle), are usually solitary, and are likely found at the head, neck and base of the ear. They are most likely to occur in the Standard Poodle and Cocker Spaniel breeds.
Pilomatricoma tumors develop in hair matrical cells and are usually solitary. However, there is an extremely rare malignant form of pilomatricoma that can metastasize and spread throughout the body. However, only five cases of multiple malignant pilomatricoma have ever been recorded in the United States. Certain breeds with continuous hair growth are most susceptible to developing this type of tumor because of the constant cell division occurring in their hair follicles. These are the Kerry Blue, Poodle, Bedlington Terrier, Schnauzer, and Bichon Frise breeds.
Causes of Hair Follicle Tumors in Dogs
The cause of hair follicle tumors is unknown, although there seems to be a genetic connection, as the correlation of certain physical structures of follicles of certain breeds, that may contribute to their development. Development of hair follicle tumors is also associated with excess production of the naturally occurring chemical B-catenin, which enables hair follicles to develop from skin cells.
Diagnosis of Hair Follicle Tumors in Dogs
Diagnosis depends upon a thorough reporting of the onset of your dog's health history and the onset of symptoms, as well as a complete physical examination. This will include a chemical blood profile, a complete blood count, and a urinalysis that will include an electrolyte panel. These tests will determine the overall health of your dog and reveal any other issues.
The veterinarian will be able to detect a hair follicle tumor upon physical examination, and will then take samples of the tumor through biopsy and fine needle aspirate to submit to a veterinary pathologist for histopathologic laboratory analysis. The veterinary pathologist will report out the results, of which the analysis will help provide transparency to the type of hair follicle tumor and if it is benign or malignant.
Treatment of Hair Follicle Tumors in Dogs
Treatment is surgical removal of the tumor itself, and this is a simple procedure for singular, benign hair follicle tumors.
Multiple infundibular keratinizing acanthomas will each be removed surgically, and your dog's coat may need to be shaved completely. This will be followed by antibiotics and high doses of omega-3-fatty acids.
Trichoepithelioma may be found to be malignant; however, this type of cancer does not metastasize and is usually cured by removal of the tumor or tumors themselves.
In the unlikely event your dog is diagnosed malignant pilomatricoma, you will be referred to a veterinarian oncologist to discuss treatment. Prognosis for this incredibly rare form of cancer is poor.
Recovery of Hair Follicle Tumors in Dogs
Recovery involves the proper care of the surgical site and your dog's skin. The area must be kept clean and monitored for healing. You cannot allow your pet to rub, scratch, lick or bite the affected area; an Elizabethan, which is provided to prevent your dog from licking or biting due to irritation, may be necessary. Report any negative changes to the site to the veterinarian immediately.
Most tumors are completely cured by surgical excision. Prognosis of benign hair follicle tumors is typically great; however, your veterinary pathologist will be able to give you an accurate prognosis based on your dog's tumor that will include the probability of local recurrence. It is important to monitor your dog's coat throughout its life in order to identify the recurrence of any hair follicle tumors and contact the veterinarian immediately if you identify one.
Hair Follicle Tumors Questions and Advice from Veterinary Professionals
Riddick
Staffordshire Bull Terrier
7 Years
0 found helpful
Hello all, I'm wondering if someone can help.
My dog Riddick has developed a egg sized hard lump on his back near his neck, it has come out of nowhere so I don't know if he's banged it when we have taken him to the beach and it's swollen up, or if it's a hair follicle tumour. I have done some research but I need to know..

-what does a hair follicle tumour feel like?
-would it come over night?
-are they dangerous?

He has banged himself before and it's swollen up and we took him to the vets and they gave anti inflammatory tablets and it went in around 4 weeks, but becuase of where it is on him in quite concerned. It is under his skin so there is no open wound and it doesn't seem to be bothering him, he's still playing, eating, going for walks. It has been there around a week now so if it hasn't gone down by next week I will be taking him to the vets. It's jsut strange how it's appeared out of no where.
Hope you can help.
Thank you
I don't know if this helps but my current Golden Retriever stud, Koios, developed a very large lump on his head before his first birthday. it turned out to be a massive lump of ingrown hair, about the size of my thumb ( It was a very large glob of hair ). it was surgically removed and he never had any further problems. Moving forward, he's about 11 and fathered his first litter last September. two of his boys have developed very similar lumps on their heads, roughly about the same age when he developed HIS lump, and I will be taking them to the vet to have them removed. It's not a big deal, it does looks strange but you don't want it to get infected. I highly recommend you have it checked out and removed. You don't want it to turn into a bad infection. BTW ... LOVE the name of your dog ... one of my favorite movies, all three !
Add a comment to Riddick's experience
Was this experience helpful?
Alf
Boxer pure bred
5 Years 2 months
1 found helpful
Hi our 5 year old male boxer has just had a "growth to left side of neck cleaned out and biopsied. They've also taken hair for fungal and did a slide screen at beginning of week which they said just showed up 2 types of white cells indicative of inflammation and infection. When they opened up the mobile lump they said they had never seen anything like it- full of muck granulation tissue and hair!!! She said tufts of hair! Inside ! So follicle cells growing on inside. She is totally baffled. So waiting on biopsy. In meantime he has loose stitches to allow drainage and I'm bathing with salt water twice a day. Exudate is reducing. Not purelant . He's on abx twice a day and meloxicam . Also giving him lots of chicken for protein.
He's absolutely fine in self and no problems with diet drink or wee /poo.
Prior to biopsy he had been on abx for 2 weeks as they thought ? Abscess or pyoderma? It was rectangular then , and mobile , not attached to anything and it changed chose to a round ball so bet said biopsy as no improvement and changed shape.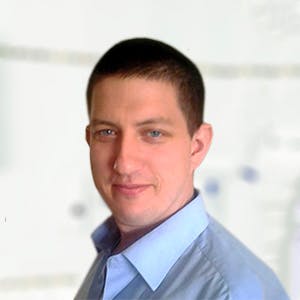 3320
Recommendations
There is a rare type of tumour (even more rare to be found outside of the reproductive tract) called a teratoma which is a benign tumour which may contain hair, teeth, skin cells and other types of tissue found around the body. I do not have any first hand experience with this particular tumour but know of its existence; I found it hard to find an example of one from outside of the reproductive tract but I found a case study from a reputable journal outlining a case of a teratoma on the neck of a dog which I have put a link to below for you to see comparisons. The histopathology report will tell you much more. Regards Dr Callum Turner DVM https://pdfs.semanticscholar.org/8712/a0539881af7a90884c1e4a94279b22982b42.pdf
Add a comment to Alf's experience
Was this experience helpful?
Dru
Basset Hound
5 Years
1 found helpful
Hello,

My five year old basset hound had a lump on his back. His previous owners said they had it checked out and that it was nothing to worry about. I have had him for two years and within the last few months, the lump grew quite substantially. I took him to the vet and they removed the lump and had it sent off for testing. I got the call today that it is in fact cancer. Pilomatricoma, a RARE type of aggressive cancer. The vet checked with other vets at the clinic and none had ever seen it before. They all had to do some research before calling me about it. He stressed that it is very rare. He said they got clean borders on the tumor and asked if the dog was showing any signs of neurological problems. He isn't. He seems perfectly healthy. The vet said it is possible it could have spread to the bones or the lungs so we are having Xrays done this week. How should this cancer be treated moving forward? If it has spread to the lungs, are there any options? How likely is it that the tumor will come back? My vet didn't seem to know much about it which worries me even more. PLEASE HELP!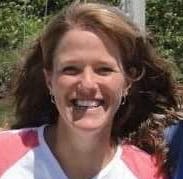 1611
Recommendations
Thank you for your email. Without knowing more about Dru, the actual location of the tumor, and the extent of tissue involvement, I am not the right person to answer these questions for you, unfortunately. Your veterinarians are researching the tumor, and will be able to give you better answers, as they have seen the tumor, did the surgery, and know more about any details that might affect the prognosis. i hope that all goes well for her.
Have a question have a golden retrevior he has infected hair follical on his head they tried to remove it surgically and now they say it might extend down deeper where it would get closer to his spine have you heard of this
How did dru make out? We just found out our Westie has the same type of tumor.
Add a comment to Dru's experience
Was this experience helpful?
Ollie
Cavalier King Charles Spaniel
6 Years
1 found helpful
Hi. I have a 6 year old King Charles cavalier who has small lump on shoulder; feels like a hard pea just under skin. Needle aspiration completed by vet who has indicated it is a hair follicle tumour. The lump does not seem to cause any issue for my dog; he's not in pain with it and it doesn't hurt when touched and so vet deciding to leave it alone (My dog also has grade 2 MVD and coping well). My question is if left untreated, can it turn into anything more sinister than a benign tumour? Should I insist that it be removed?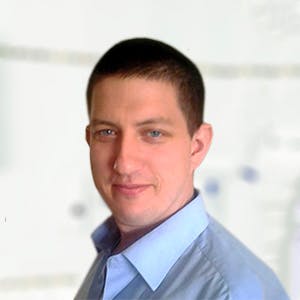 3320
Recommendations
The vast majority of hair follicle tumours are benign and stay that way, the main issues with a wait and see approach is the the tumour may grow in size or may ulcerate, ooze or develop a secondary infection. If the mass is small and not causing an issue, you should keep an eye on it given the mitral valve disease (which isn't a surprise in this breed). Regards Dr Callum Turner DVM
Add a comment to Ollie's experience
Was this experience helpful?
cronus
Chow Chow
6 Months
0 found helpful
Medication Used
Clavamox antibiotic- oral
my 6 mos old male chow has a follicle infection so i went to the vet and had him checked, at first our vet prescribed 1 week of clavamox antibiotic but it was not cured. after 2 - 3 weeks pus are still secreting from his follicle so the vet advised for an operation. she took some parts of the skin which she said there was a lump. the she sutured. after 3 weeks post op the suture ruptured and to my suprise there is a lot of hair inside that is growing.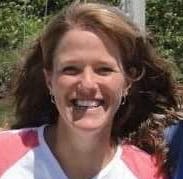 1611
Recommendations
Without being able to see Cronus, I'm not sure what might be happening with him, but he is quite young to be having these problems. Chows are prone to certain skin conditions that can respond well to specific prescription shampoo therapy, but if the suture site has ruptured, it would be a good idea to have a recheck with your veterinarian and find out what possible causes and treatments there might be. I hope that all goes well for him.
Add a comment to cronus's experience
Was this experience helpful?
G
Poodle
9years
0 found helpful
my senior standard was diagnosed with malignant trichoepithiliomas. it was graded to be on average to higher end of cell growth according to my vet. is chemotherapy needed or should we watch for more growths and do an xray from time to time? also, is raw feeding recommended for such things or is dehydrated low carb also a good choice? I was also going to supplement with curcumin and mushrooms??? thank you :)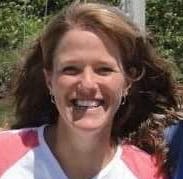 1611
Recommendations
Without examining G, or knowing the extent of her disease, it is difficult for me to comment on what treatment might be necessary. A referral to an oncologist would be a good idea, as they will be able to see her, know her situation, and determine what chemotherapy options may be available, as well as any possible dietary changes that may help her. I hope that everything goes well for her.
Add a comment to G's experience
Was this experience helpful?
Casey
Jack Russell Terrier
11 Years
1 found helpful
My doggie is an 11 year old Jack Russell Terrier. He has so many of these tumors on his body and they bleed, ooze off and on. Some look lumpy like a wart and others with an open ulcer type center. He has too many to count but for a 15 lb dog he has one every 3 inches all over his body. Are there any home remedies to ease or shrink these? His neck is the worst with a cluster of about 5.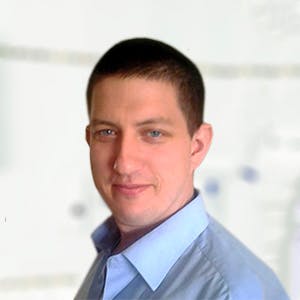 3320
Recommendations
There are different types of hair follicle tumours, each with a different etiology and treatment; some require surgical excision whilst other may require chemotherapy etc… You should really discuss with your Veterinarian the type of tumour present (if already diagnosed as hair follicle tumour) and look into specific management options (if available) for that specific type of tumour. The link below goes over different types of hair follicle tumours. Regards Dr Callum Turner DVM www.msdvetmanual.com/integumentary-system/tumors-of-the-skin-and-soft-tissues/epidermal-and-hair-follicle-tumors#v3281038
Add a comment to Casey's experience
Was this experience helpful?
Curlyfry
Chihuahua
3 Years
0 found helpful
My 3 yr. old chihuahua recently began to get real puffy around her eyes and her hair was raised in several places on her back, neck, and tail. I could tell that she was dehydrated and it was difficult to get her to her dish because her paws were painful to walk on, so I had her drink out of my cupped hand.
Well I ran my finger tips down her back and neck and a whole bunch of water pockets burst at the base of her hairs. I realized that her eyes were also swollen with this water at the root of her hair follicle. She would gag a tiny bit when I would gently pop these water filled hair roots and I could only assume she was recieving some of the water in her throat. None the less, she thoroughly enjoyed me running a combing or my finger nails through her hair because it gave her such relief.
I took her to a vet and her gave me a pill for stickfleas. ??? I never saw fleas but did look it up on google. The only thing I could think was that they were in her paws.
Anyways ibwaould have to pop these water pockets around her eyes and about every 3 hours or so because the inflammation would cause her to weaze. It sounded like The was struggling to get a breath.
This lasted about three days and then just disappeared but occasionally I'll run into a Little water bubble atbher haircroot when i'm petting her.
Otherwise she is a very healthy happy dog , I was just searching for an answer to this. Please
Thank you
Sincerely
Tracy A. Figueroa
[email protected]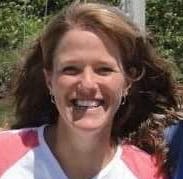 1611
Recommendations
Thank you for your email. It sounds like Curlyfry is getting better, and if your veterinarian had a high suspicion for stickfleas, and treated her with an appropriate medication, you should see continued improvement. Those fleas tend to occur with contact with poultry, so if she is around chickens or other birds, she needs to be on flea control for them. If she is not responding to the medication, she may need further treatment, and it would be best to have a follow up exam with your veterinarian to make sure that she gets the treatment that she needs.
Add a comment to Curlyfry's experience
Was this experience helpful?
Scout
Miniature Schnauzer
5 Years
0 found helpful
Hi, my dog Scout is a 5 year old Miniature Schnauzer mix. I recently found a small lump on his hind leg and about 2 weeks after I found it (I was about to make an appointment with the vet) he started getting some GI issues (nausea, vomiting, decreased appetite, diarrhea). I made an appointment for the next day. The vet didn't seem too concerned about the lipoma (what I thought it was) and said his breed is prone to GI issues and treated that as such. She put him on a treatment program and he has done very well since. Eating normally and normal pooping. But when she aspirated the lipoma she said she found some solid, yellow-looking matter in the aspirate instead of just the oily matter she expected in a lipoma. She started throwing around liposarcoma which of course freaked me out and was going to send it out to a lab. I haven't heard anything yet but of course I've gone online and found a lot of other possible reasons for this including a potential cyst. Could there be other explanations for a solid matter in what appears to be a lipoma? (it's not causing him any pain, it's semi-soft and I can move it around pretty easily/seems to detach from the underlying tissue).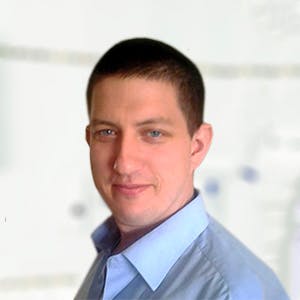 3320
Recommendations
There are many different types of masses which may occur on or under the skin in dogs; movable masses are usually lipomas but may be caused by other processes. I would wait for the results of the histopathology and then take action from there; in a mass which is movable as you say can be removed easily which will most likely be the next course of action after the results are received, once the mass is removed your Veterinarian can slice it open to get a better idea of what it is. Regards Dr Callum Turner DVM
Add a comment to Scout's experience
Was this experience helpful?
Alfie
Standard Schnauzer
12 Years
0 found helpful
Has Symptoms
Malignant Trichoepithelioma
My dog has a malignant trichoepithelioma. He has had this since July 2016. Only option is to amputate his leg, this is something I do not want to do, he is 12 years old. Currently I am cleaning and dressing it every day. Is there anything else I can do, I have not been back to the Vets as I am aware his eventual outcome?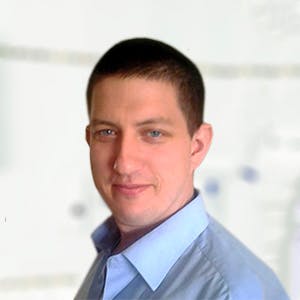 3320
Recommendations
Malignant Trichoepithelioma are an uncommon form of tumour which is differentiated from the benign tumour by the level of local invasiveness. Although the tumour is invasive to local tissue, the risk of metastasis is minimal. Surgical excision (with wide margins) is the treatment of choice and may involve the removal of a limb; surgical excision is the treatment of choice (and only treatment), done correctly is usually curative with little post operative care required. Leg amputation does seem extreme to some, but the quality of life would be improved and Alfie would be able to learn to manage with three legs. Regards Dr Callum Turner DVM
Add a comment to Alfie's experience
Was this experience helpful?