What is Horner's Syndrome?
There are other conditions that produce similar symptoms to Horner's syndrome. Your veterinarian will need to use observations and testing to differentiate between Horner's syndrome and other conditions such as uveitis. A neurology specialist may be needed to properly diagnose it.
While Horner's syndrome can affect any dog, there are certain breeds such as the Golden Retriever and Cocker Spaniel that have a higher incidence of occurrence.
Horner's syndrome is when the nerves that control certain parts of the eye have been disrupted. The automatic functions between the eye and the brain have become disjointed and therefore, the eye is not functioning properly.
Book First Walk Free!
Symptoms of Horner's Syndrome in Dogs
The symptoms of Horner's syndrome in dogs are similar to those of other conditions. If you notice any of these symptoms, contact your veterinarian for an exam. Your veterinarian may refer you to a neurologist for further diagnosing.
Drooping of the eyelid on the affected eye
Constricted pupil of the affected eye
Sunken appearance of the affected eye
The third eyelid may appear elevated on the affected eye
Vision may be impaired
Causes of Horner's Syndrome in Dogs
Horner's syndrome in dogs occurs when a nerve going from the eye to the brain has been damaged. There are three things that can happen to cause the damage to the nerve.
Central Lesion
The nerve has been damaged somewhere before the nerve exits the spinal cord. Blood clots, spinal cord tumors, brain tumors or trauma can cause the damage in this location. Other neurological signs may present such as stumbling or head tilting.
Preganglionic Lesion
There has been nerve damage between the spinal cord and the synapse. Trauma to the neck or tumors in the neck or chest can cause the damage in this location.
Postganglionic Lesion
The nerve has been damaged between the synapse and the actual eye. This can occur when the ear is cleaned vigorously or the dog has middle ear disease. Most postganglionic lesions have an unknown cause.
Diagnosis of Horner's Syndrome in Dogs
Most veterinarians will diagnose Horner's syndrome based on clinical symptoms. Once it has been diagnosed, however, it is important to find out where the interruption between the brain and the eye is occurring. This can be done by your veterinarian or you may be referred to a specialist.
A phenylephrine solution eye drop will be put in both eyes of your dog. If the affected eye responds to the solution by resolving all clinical symptoms and appears normal, the damage is postganglionic. If the eye does not respond to the eye drops, additional diagnostic testing will be required. Chest x-rays, blood work, radiographs, pharmacological testing on the eye and an MRI are some of the testing that may be required to determine the location of the damage and set a treatment plan.
Treatment of Horner's Syndrome in Dogs
Horner's syndrome, in most cases, will resolve itself. However, treatment of the underlying disease is essential. In cases of unidentifiable causes of Horner's syndrome, natural recovery will usually recur within 16 weeks to 6 months.
In the case where there is a serious underlying condition, your veterinarian and your veterinarian specialist will set a treatment plan in place to alleviate symptoms and treat the underlying condition.
Recovery of Horner's Syndrome in Dogs
Depending on the location of the damage and the underlying condition, if any, recovery time will vary. If the damage has no known cause, it is best to allow the disease resolve itself. This can take anywhere from 16 weeks to 6 months depending upon the severity of the symptoms.
Your veterinarian will give you a better understanding of recovery time once an underlying condition has been found and a treatment plan has been put in place.
Horner's Syndrome Questions and Advice from Veterinary Professionals
Dakota
Pit bull
5 Years
0 found helpful
My very sweet pit bull was diagnosed with chronic ear infection. (We got her from the pound about a year ago, not sure of her age). We did the ear drops they gave us for her until they ran out. We started to notice that she had a bad smell from her ears and I went online and ordered Zymox to help. We were using the Zymox for quite some time and the smell went away and she seemed better. The smell then came back so we again used the Zymox, but she seemed to not be getting better because she started walking sideways and her head had a tilt. Took her to the vet who did a vigorous ear cleaning and prescribed ciprofloxacin antibiotic, prednisone and Gentacalm Topical Spray for use as ear drops. She has been on these meds for almost 2 weeks and is not better. The vet said she has Horner's Syndrome and made it sound like it would not get better. Dakota was also vomiting, so the vet said to give her dramamine. Anything else we can do for her? The eye seems really dry and is looking like green pus in it. Any idea if this is permanent or is it possible she may get better?
Did you resolve the green pus in the eye? My dog has similar ...
Add a comment to Dakota's experience
Was this experience helpful?
Duncan
Golden Retriever
5 Years
0 found helpful
Has Symptoms
One side of mouth curling up
Medication Used
Baytril for ear infection
My golden retriever, Duncan is 5 years old. One night he got very lethargic and was circling,stumbling and not turning to his left. After going to the vet they could not find anything wrong. His ears are clean and there is no smell, but he is being treated for an inner ear infection. After 2 weeks on antibiotics he has made some improvement but not totally back to normal. After his check up today my vet said he now has Horner's Syndrome. He is back on another 2 weeks of antibiotics. Should we have had him scanned or any other tests done? As long as he is improving with antibiotics does that mean it was definitely an inner ear infection? Or could it be something else?
Add a comment to Duncan's experience
Was this experience helpful?
TC
Cocker Spaniel
12 Years
0 found helpful
A week ago on 7/12 At 1:45pm I took my baby girl for her first acupuncture session to help with osteoarthritis. She currently takes galliprant and GNC joint meds for it and does really well. 2 days after this on 7/14 in the evening her right eye lid started to droop and her inner (third) eye lid started to show (red). This was worse in the morning on 7/15 and I thought her eye looked a little sunken but for day 1-2 it was better in the evening, even back to normal, so at first we thought she was just really tired before we went to work. Symptoms from day 2-4 were the same. Her second acupuncture session was Thursday evening on 12/18 at 4:45pm(day 5), this is the first day she had yellow discharge in the right, affected eye, and the vet diagnosed horners syndrome with all symptoms except constricted pupil. The vet looked in her eyes and moved her skin all around feeling her head and around the eyes but never did the phenylephrine drops. The vet saw some brown yeasty stuff in her right ear so has me treating for an inner ear infection with mometamax ear drops (past yeast ear infections have mainly been in the right ear). After flushing her ears at the vet and then placing drops in her ears at home, her left eye seemed to be affected a little for the first time. Today 7/19 (day 6) both her eyes are sunken far in, third eye lids really showing, upper eye lids really droopy, yellow discharge in both eyes. With a wet cloth I removed all the yellow discharge. She is pawing at her eyes occasionally as if she is trying to fix the third eye lid or maybe her eyes are dry? I am afraid she may injure her eyes by pawing at them. I would like to get her eye drops but don't know what drops to get. In summary it has been a week since the first acupuncture session and 2 days later is when the right eye started to droop and each day the symptoms of horners have gotten worse with now both eyes affected and sunken in, third eye lid showing a lot, top eye lid dropping, yellow discharge, and she is pawing at them occasionally. I am worried about dry eye and her possibly injuring or scratching them since she is pawing at her eyes or rubbing her face on the bed/couch/floor. Also I was initially suspecting that maybe the accupuncture may have affected her nerves negatively causing horners to happen? Is this possible? I have read that accupuncture can actually relieve symptoms? Is this true? Any response is greatly appreciated! Thank you!
Add a comment to TC's experience
Was this experience helpful?
Blue
pitbull
4 Years
0 found helpful
Unannounced and unexpected, I saw my dog experiencing anisocoria. He was having accidents in the house and also seemed very off put. Confused, exhausted. He just wasnt himself. I took him to the vet and was recommended he see a specialist. After many tests later, they prescribed him two antibiotics and and anti inflammatory medication for him to take for next 20 days. They warned that the medication would cause him to urinate more frequently.

It's almost as if my dog has forgotten he was potty trained. Could there be off set delays of horner's syndrome after trauma? about a year ago, my dog got into a brutal brawl out with another pitbull (my dog is a pitbull). Neighbor's dog trespassed into my backyard and attacked my dog. They both fought almost to death. but there were wounds and punctures in his neck/jugular, face, chest...He recovered.

Notes from the specialist given the anisocoria and behavioral issues my dog was experiencing:

"On physical exam, Blue seemed depressed. Mildly hypothermic. Left pupil dialated and did not respond appropriately to light. Blood work was unremarkable. Chest X-rays revealed soft tissue opacity that could be enlarged lymph nodes. His opthamology consultation suggested problem was neurological and not opthalmic decease. The neurologist that performed the neurology consultation was concerned about inflammorty CNS decease or potentially cancer."

As of current Blue appears to be fine (not getting any worse). He is a little more active at times. more than he was initially. He is still having accidents at the house.

I have a feeling that he is going to get better. However, there was no explanation of Horner's syndrome and from what I have gathered. it's what I'm thinking it is...

Does anyone know if Horner's syndrome can be delayed after accident (dog fight/attack). Does anyone also know if lethargy/confusion can be tied to it?
Add a comment to Blue's experience
Was this experience helpful?
Marley
Golden Retriever
9 Years
0 found helpful
My almost 9-year-old Golden Retriever, Marley, got attacked 10 days ago by another dog, the tip of the left ear flap was injured, he was treated immediately and luckily healed rather quickly with some antibiotics. Around the same time of the injury his left lower eye lid started to drop just a little. At first it was visible only when he woke up or opened his eyes after having them shut, but 3 days ago, the condition started to rapidly get worse, with his eyelid almost always drooping when the eye is open, the third eyelid bigger and pupil decreasing in size. There is even a slight discharge (which he normally never has). The eye also looks a little sunken and watery. He doesn't try to scratch it and there are no other changes in behaviour. The vet did not find any other signs or symptoms when he saw Marley and suggested we could run tests like MRI or CT scan which he did not think were really necessary given that there were no other signs or symptoms. Could it be that it is the injury that caused all this? Do you think we should run CT scans and all other tests?

Read more at: https://wagwalking.com/condition/horners-syndrome
Add a comment to Marley's experience
Was this experience helpful?
Sadie
Golden Retriever
7 Years
0 found helpful
Has Symptoms
3rd eyelid showing red droopy eye -
my golden retriever has signs of horners in one eye for a few months now. it has started to improve, no more prolapse of 3rd eyelid drooling stopped and facial droop gone but she still has some facial paralysis on that side, now the other eye is showing the 3rd eyelid - can it switch sides or develop in both eyes
my vet initially wanted to wait and see if it improved which it had till today - he said it sometimes takes up to 6 months to resolve on its own and maybe not fully, but Im curious why it is now showing up on the other side - is this possible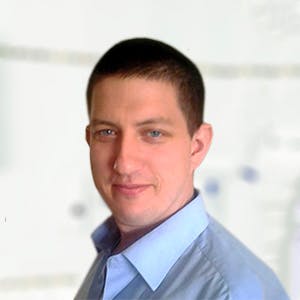 3320
Recommendations
Horner's syndrome may occur in one eye or both eyes and unfortunately in around 50% of cases (depending on the textbook quoted) the cause is idiopathic which means we don't know why; the condition can spontaneously resolve in most cases and if an underlying cause isn't detected we cannot know for sure if it would improve or not. Regards Dr Callum Turner DVM
Add a comment to Sadie's experience
Was this experience helpful?
Ginger
Yellow Lab
8 Years
0 found helpful
Has Symptoms
Coughing, not eating, etc
have a yellow lab. She has recently had the signs of Horners syndrome (drooping eye). On top of that she has been suffering from limping(not particularly from pain), coughing, respiratory problems, throat problems, not eating and trouble keeping food down. If anyone has any ideas of what may be causing this, please let me know.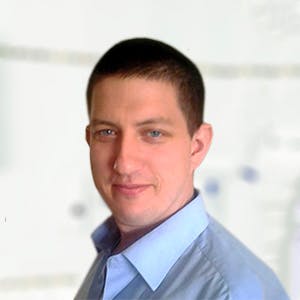 3320
Recommendations
Many times, Horner's Syndrome turns out to be idiopathic; however if the limping is in the foreleg of the affected side of the Horner's Syndrome they may be related and cause by either trauma, thoracic nerve root compression among other causes. I would recommend visiting your Veterinarian to confirm and to determine whether treatment is required or not. Regards Dr Callum Turner DVM
Add a comment to Ginger's experience
Was this experience helpful?
buddie
Border Collie
9 Years
0 found helpful
I have a border collie and golden retriever cross. She has all the visuals of Horner syndrome-sunken eye,3rd eye lid, dropping eye lid, and constricted pupil. I took her to the vet who checked for glaucoma,and tears or ulcer on the eye. How long for the eye to get back to normal.treated for inner ear and sinus infection.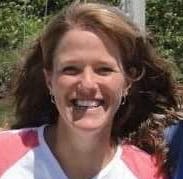 1611
Recommendations
Typically, idiopathic Horner's syndrome tends to resolve over a few days to a few weeks. If other causes of nerve inflamation have been ruled out, most dogs have an uneventful recovery. If Buddie does not show signs of recovery within a few days, it would be best to have a recheck with your veterinarian to make sure that nothing else is going on. I hope that all goes well for him!
I have a yellow lab. She has recently had the signs of Horners syndrome (drooping eye). On top of that she has been suffering from limping(not particularly from pain), coughing, respiratory problems, throat problems, not eating and trouble keeping food down. If anyone has any ideas of what may be causing this, please let me know. Thanks!
Add a comment to buddie's experience
Was this experience helpful?
Matti
Collie
7 Years
2 found helpful
Has Symptoms
Third eyelid not fully retracting
I have a Collie that has the symptoms of Horner's syndrome and have gone to a Vet but they did not do any testing just took the pressure on the effected eye and checked the ears, said to come back in two weeks if things did not change. By all things that I have read should more testing be done? I am a little nervous as they also mentioned a tumour. Should I take her to someone else or get them to do more? If it is a tumour should that not be found early?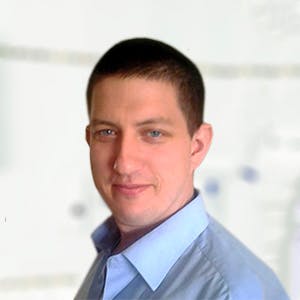 3320
Recommendations
Horner's Syndrome is a diagnosis by exclusion where all other possible causes like trauma, tumours etc… are ruled out before a diagnosis is made. Generally cases of Horner's Syndrome resolve themselves; however if the cause is a tumour or another cause then medical or surgical intervention may be required. Your Veterinarian may be taking a wait and see approach and may check the progression after two weeks and other regular intervals to determine the cause. If you are looking for further tests, then a visit to a Specialist and indepth radiology studies to confirm and rule out other causes would be required. Regards Dr Callum Turner DVM
Add a comment to Matti's experience
Was this experience helpful?
Cody
Pomeranian
Thirteen Years
0 found helpful
My 13yr pom X (who also has kidney disease)had a Teca procedure on the 20/12/2017. He also had a tumor removed from the same area. Post op 4 wks and he seems to still cough, after eating and drinking sometimes to the point of vomiting. Sometimes the cough is a long drawn out noise, is this referred to as, aspiration? The side if the head where the teca was preformed, the eyelid still can't close over the eye, how long is long enough before we assume that this function will not return?
How long do I wait for the cough to subside before I call it aspiration pneumonia. My dog was given a script for Marbofloxacin which I had compounded to a liquid and administer .7ml daily for 30days to treat bacteria(?) after a sample swab was sent off for a culture report.Is this common after a procedure that I thought would put an end to his non stop cycle of ear infection, antibiotics and ear drops.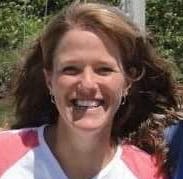 1611
Recommendations
Thank you for your email. Without having done the procedure or examining Cody, I can't comment on how long it may take to recover, but nerve damage to the surgical area is possible with the surgery, generally. If he had a TECA procedure, his ear canal has been removed, and any ear infections should be a moot point in that ear. The antibiotics may have been to clear up any infection from the surgery. It is unlikely that he has aspiration pneumonia, but may have a cough for another reason. 4 weeks post op is a long time to still not have eyelid function, and he should probably see your veterinarian for a recheck to assess nerve function to that eye, and to have that cough diagnosed. I hope that he is more comfortable after the surgery, they are often dramatically more happy because their ear doesn't hurt anymore.
Add a comment to Cody's experience
Was this experience helpful?
Buddy
Yellow Lab
9 Years
0 found helpful
9 year old yellow lab. Has had Horner Syndrome symptoms for now 5 months. Latest symptom include excessive drooling and difficulty chewing. His personality and all are the same. We cannot afford a CAT scan. Not sure what else we can do for our precious boy.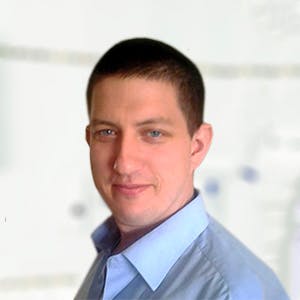 3320
Recommendations
Around half of cases of Horner's Syndrome are idiopathic meaning that we are unable to find a cause; trauma, spinal conditions, ear infections, tumours and other disorders are considered possible causes. It is important to make sure the eye on the affected side is lubricated if the eye cannot close, but without determining a cause treatment is supportive and symptomatic. Regards Dr Callum Turner DVM
Add a comment to Buddy's experience
Was this experience helpful?
Indy
Staffordshire Bull Terrier
12 Years
0 found helpful
Hi, my Staffordshire bull terrier has been diagnosed with Horners syndrome. Her eye was a little sunken, red and her third eyelid was very visible. Her vision does not seem to be affected and she didn't seem to be irritated by it or in pain. When the vet diagnosed this he applied the phenylalanine drops to her eye and within moments it appeared normal. However 5 hours later it was very irritated and inflamed, and again the third eyelid is visible. Is this just irritation from the drops or are the drops not a treatment, just a diagnostic tool? Do we now need to wait for the horners to go on its own or does the eye returning to this state mean something? I'm not sure if the drops should have resolved this permanently?
Also, I notice that on the info page it says that if the eye does improve when drops are administered then the lesion is postganglionic. Our vet wants to run a full chest and head scan looking for rumours that may have caused the horners, but surely if the info page is correct the improvement of the eye with the drops would rule this out?
Thank you!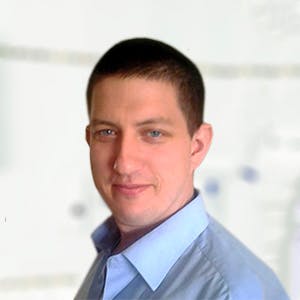 3320
Recommendations
The phenylephrine (not phenylalanine) test is a diagnostic test and is used to compare the dilation of pupils on both eyes usually; post ganglionic Horner's Syndrome may still require further diagnostic imaging to determine a cause but still helps to narrow down the cause as all that has been ruled out is pre ganglionic causes. There are various causes of Horner's syndrome but in most cases no cause can be found and it is determined to be idiopathic with most cases resolving without any treatment (apart from lubrication of the eye and third eyelid as required). Regards Dr Callum Turner DVM
Add a comment to Indy's experience
Was this experience helpful?
Jinty
Golden Retriever
8 Years
0 found helpful
My golden retriever has been diagnosed with idiopathic Horner's syndrome. She has the symptoms. The vet did not do any tests and said just to bring her back in a few weeks. My dog has now ( after 3 weeks) started to have quite a bit of green mucus in the eye. Should I take her back to the vet is this a sign of another problem?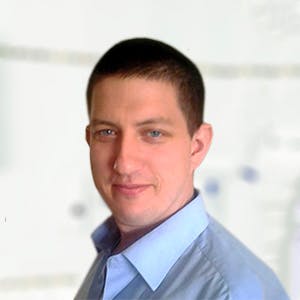 3320
Recommendations
The green mucus may be down to some infection since the eyelid may be droopy leaving the eye open to infection. Clean the eye and administer some ophthalmic antibiotic drops which you could pick up from a pet shop (depending on your location). However, it would be best to check in with your Veterinarian for a progress update. Regards Dr Callum Turner DVM
Add a comment to Jinty's experience
Was this experience helpful?