What is Horner's Syndrome?
There are other conditions that produce similar symptoms to Horner's syndrome. Your veterinarian will need to use observations and testing to differentiate between Horner's syndrome and other conditions such as uveitis. A neurology specialist may be needed to properly diagnose it.
While Horner's syndrome can affect any dog, there are certain breeds such as the Golden Retriever and Cocker Spaniel that have a higher incidence of occurrence.
Horner's syndrome is when the nerves that control certain parts of the eye have been disrupted. The automatic functions between the eye and the brain have become disjointed and therefore, the eye is not functioning properly.
Horner's Syndrome Average Cost
From 201 quotes ranging from $300 - $2,000
Symptoms of Horner's Syndrome in Dogs
The symptoms of Horner's syndrome in dogs are similar to those of other conditions. If you notice any of these symptoms, contact your veterinarian for an exam. Your veterinarian may refer you to a neurologist for further diagnosing. 
Drooping of the eyelid on the affected eye
Constricted pupil of the affected eye
Sunken appearance of the affected eye
The third eyelid may appear elevated on the affected eye
Vision may be impaired
Top
Causes of Horner's Syndrome in Dogs
Horner's syndrome in dogs occurs when a nerve going from the eye to the brain has been damaged. There are three things that can happen to cause the damage to the nerve.
Central Lesion
The nerve has been damaged somewhere before the nerve exits the spinal cord. Blood clots, spinal cord tumors, brain tumors or trauma can cause the damage in this location. Other neurological signs may present such as stumbling or head tilting.
Preganglionic Lesion
There has been nerve damage between the spinal cord and the synapse. Trauma to the neck or tumors in the neck or chest can cause the damage in this location.
Postganglionic Lesion
The nerve has been damaged between the synapse and the actual eye. This can occur when the ear is cleaned vigorously or the dog has middle ear disease. Most postganglionic lesions have an unknown cause.
Top
Diagnosis of Horner's Syndrome in Dogs
Most veterinarians will diagnose Horner's syndrome based on clinical symptoms. Once it has been diagnosed, however, it is important to find out where the interruption between the brain and the eye is occurring. This can be done by your veterinarian or you may be referred to a specialist. 
A phenylephrine solution eye drop will be put in both eyes of your dog. If the affected eye responds to the solution by resolving all clinical symptoms and appears normal, the damage is postganglionic. If the eye does not respond to the eye drops, additional diagnostic testing will be required. Chest x-rays, blood work, radiographs, pharmacological testing on the eye and an MRI are some of the testing that may be required to determine the location of the damage and set a treatment plan.
Top
Treatment of Horner's Syndrome in Dogs
Horner's syndrome, in most cases, will resolve itself. However, treatment of the underlying disease is essential. In cases of unidentifiable causes of Horner's syndrome, natural recovery will usually recur within 16 weeks to 6 months.
In the case where there is a serious underlying condition, your veterinarian and your veterinarian specialist will set a treatment plan in place to alleviate symptoms and treat the underlying condition.
Top
Worried about the cost of Horners Syndrome treatment?
Pet Insurance covers the cost of many common pet health conditions. Prepare for the unexpected by getting a quote from top pet insurance providers.
Recovery of Horner's Syndrome in Dogs
Depending on the location of the damage and the underlying condition, if any, recovery time will vary. If the damage has no known cause, it is best to allow the disease resolve itself. This can take anywhere from 16 weeks to 6 months depending upon the severity of the symptoms.
Your veterinarian will give you a better understanding of recovery time once an underlying condition has been found and a treatment plan has been put in place.
Top
Horner's Syndrome Average Cost
From 201 quotes ranging from $300 - $2,000
Top
Horner's Syndrome Questions and Advice from Veterinary Professionals
Marley
Golden Retriever
9 Years
6 found helpful
6 found helpful
My almost 9-year-old Golden Retriever, Marley, got attacked 10 days ago by another dog, the tip of the left ear flap was injured, he was treated immediately and luckily healed rather quickly with some antibiotics. Around the same time of the injury his left lower eye lid started to drop just a little. At first it was visible only when he woke up or opened his eyes after having them shut, but 3 days ago, the condition started to rapidly get worse, with his eyelid almost always drooping when the eye is open, the third eyelid bigger and pupil decreasing in size. There is even a slight discharge (which he normally never has). The eye also looks a little sunken and watery. He doesn't try to scratch it and there are no other changes in behaviour. The vet did not find any other signs or symptoms when he saw Marley and suggested we could run tests like MRI or CT scan which he did not think were really necessary given that there were no other signs or symptoms. Could it be that it is the injury that caused all this? Do you think we should run CT scans and all other tests? Read more at: https://wagwalking.com/condition/horners-syndrome
Sept. 14, 2018
Marley's Owner
Was this experience helpful?
Sadie
Golden Retriever
7 Years
6 found helpful
6 found helpful
Has Symptoms
3Rd Eyelid Showing Red Droopy Eye -
my golden retriever has signs of horners in one eye for a few months now. it has started to improve, no more prolapse of 3rd eyelid drooling stopped and facial droop gone but she still has some facial paralysis on that side, now the other eye is showing the 3rd eyelid - can it switch sides or develop in both eyes my vet initially wanted to wait and see if it improved which it had till today - he said it sometimes takes up to 6 months to resolve on its own and maybe not fully, but Im curious why it is now showing up on the other side - is this possible
Aug. 23, 2018
Sadie's Owner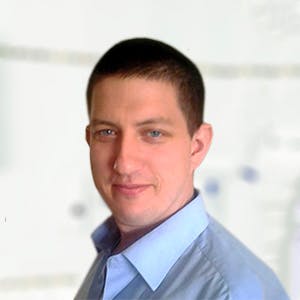 6 Recommendations
Horner's syndrome may occur in one eye or both eyes and unfortunately in around 50% of cases (depending on the textbook quoted) the cause is idiopathic which means we don't know why; the condition can spontaneously resolve in most cases and if an underlying cause isn't detected we cannot know for sure if it would improve or not. Regards Dr Callum Turner DVM
Aug. 23, 2018
Was this experience helpful?
Horner's Syndrome Average Cost
From 201 quotes ranging from $300 - $2,000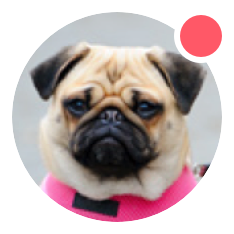 Need pet insurance?