What are Brain Tumors?
A brain tumor is a serious condition caused by improper cell division in tissues associated with the brain. These cells are unable to receive the "stop growing" signal and continue to divide, forming masses that can replace or damage healthy brain tissue. Brain damage can cause abnormal behavior, weakness or lethargy, and difficulty moving. Only a veterinarian can properly identify and diagnose a brain tumor, so make an appointment as soon as possible if your pet exhibits unusual behavior or tremors.
A brain tumor is a malignant growth associated with one or more of the structures of the brain, classified by the type of cells in the tumor, the behavior, and any secondary changes seen in or around the tumor. Brain tumors may arise either from the neural tissue itself, or metastasize (spread) from associated muscle, bone or blood.
Brain Tumors Average Cost
From 21 quotes ranging from $5,000 - $25,000
Symptoms of Brain Tumors in Dogs
Tremors
Abnormal Behavior
Lethargy
Weakness
Loss of appetite
Vision loss or impairment
Bleeding in the brain
Tissue necrosis
Abnormal hair loss/growth
Top
Causes of Brain Tumors in Dogs
Exposure to carcinogens, either acutely or over one's lifetime
Genetic predisposition
Top
Diagnosis of Brain Tumors in Dogs
Brain tumors vary widely in the type of malignant growth, their location, size and rate of growth. The symptoms of a brain tumor will be determined by two factors: the part of the brain the tumor is damaging, and any other structures nearby. For example, it is not uncommon for bone tumors deep inside the nasal cavity to spread to the brain, causing persistent sneezing and bloody noses, or for brain tumors beneath the eye socket to press on the optic nerve and cause blindness or double vision. Thus, any abnormal behavior or unusual symptom such as bleeding from the nose should be reported promptly to a veterinarian, as this may be an early clue to a hidden illness.
There are many steps a veterinarian can take to successfully diagnose a brain tumor, beginning with a simple head x-ray. This procedure can easily be done in most clinics and thanks to digital imaging, can provide results immediately. However, plain-film x-rays do not always provide enough detail to properly identify or even visualize the tumor, especially if it is of a similar density to brain tissue. Therefore, if the x-ray turns up an inconclusive or negative result, a CT scan with contrast is usually the next choice. A CT scan is essentially a series of pictures taken via a rotating x-ray camera that are re-assembled into a 3D image. To better distinguish the potential tumor from the surrounding tissue, a special dye will be injected using an IV. This dye often causes a sensation of tingling warmth, but is not painful and will not harm your pet.
Another diagnostic tool that may be used is the MRI. MRI technology using magnetic pulses to image the interior of the body, and is better for diagnosing tumors composed exclusively of soft tissue. These machines can be somewhat loud or intimidating, but owners may be allowed to accompany and comfort their pet.
Finally, when the tumor is confirmed and located, one or both of the following may be necessary. First, if the tumor is accessible to surgeons, a biopsy (small sample of tissue) will be taken for testing to identify the tumor. If the tumor is not accessible, or additional information is required, blood or cerebrospinal fluid may be taken for testing, as immunological markers may be present that will identify the tumor.
Top
Treatment of Brain Tumors in Dogs
The treatment for a brain tumor will vary widely based on the nature and location of the tumor, the size and how early it was diagnosed. In general, an accessible tumor will be removed surgically, along with radiation or chemotherapy. Radiation therapy with Cobalt-60 has shown significant increases in survival rates compared to surgery alone.
An inaccessible tumor cannot be treated surgically, and so chemotherapy/radiation may be employed. Steroids to reduce swelling and anticonvulsants to stop seizures may also be used to minimize symptoms and provide the dog with some comfort, but this is usually to ease the passing of the animal, and is not a cure.
Top
Worried about the cost of Brain Tumors treatment?
Pet Insurance covers the cost of many common pet health conditions. Prepare for the unexpected by getting a quote from top pet insurance providers.
Recovery of Brain Tumors in Dogs
In general, outlook for dogs with brain tumors is guarded or poor. Well-defined, single brain tumors that have not grown to excessive size and may be accessed surgically have the best chance of a successful outcome. Tumors in groups or inaccessible to surgeons have the poorest prognosis. Radiation therapy can be used to extend a dog's life over a few additional months, but is not usually a cure. Palliative treatment to make a dog more comfortable is often given, including steroids, anticonvulsants, and painkillers.
Top
Brain Tumors Average Cost
From 21 quotes ranging from $5,000 - $25,000
Top
Brain Tumors Questions and Advice from Veterinary Professionals
Chloe
Soft Coated Wheaten Terrier
9 Years
0 found helpful
0 found helpful
My dog, Chloe, (soft coated wheaten terrier), is nine years old has a brain-stem tumor. She started showing mild symptopms and in January went very very very downhill, when she got an MRI revealing the tumor. Chloe recived Stereotactic radio surgery. She has been on prednisone from january up until this point. In febuary, Chloe went to UGA and the doc said she was doing better than they would have thought, and took her off prednisone by half. Instead of 10mg she was now taking 5mg. She did well for about two weeks being off of it, until about last week, she started getting lethargic, depressed, standing in the middle of the room, not knowing what to do. (confusion?) and her eye which was the only thingtwitching because of nerve damage, is now accompanied by the entire right side of her head, and a little of her shoulder. Everynow now and then her head will jerk, her right eye has alot more green gunk than normal, and is crusty. Her eye looks sunken down and in the back in the socket. She has been gagging, and she has lost her bark completely. All that comes out is a wisper. Her poor nose is also very cracked, and i thought about putting vasaline on it. All she ever wags her tail about is treats. Im not sure how good her quality of life is right now, or if she gets to a certain point that she should get put down.(i do not want to do that option at all)-:( ANY tips to help any of her symptoms/ side effects would be great. Also do you think another round of stereotactic radiosugery would do any good or bad? Is it bad she has been on prednisone this long, and consider that maybe shes feeling poorly BECAUSE she was taken off the prednisone? (she is back on 10 now...third or fourth day i think). How long does it take for prednisone to go through her system? We are giving her eye drops for her eye becauase she can no longer blink in that eye. Would a glass eye be bad? Could she still get an infection with one? (im worryed that her right eye might have or develop one). Is there anything im missing as a treatment to kill the tumor cells? (she cant have sugery because its on the stem). Im just so worryed about her, because i got her in first grade, and she the only dog ive ever had. Follow her updates on Instagram @3raderdog . The only pet's death ive experienced was a fish and that was a few years ago. Im 15, and i want to be an oncologist so feel free do give an IN DEPTH answer, i would really like that. thank you - Gabrielle. :)
March 25, 2018
Chloe's Owner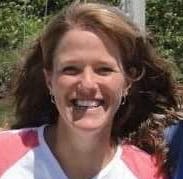 Dr. Michele K. DVM
0 Recommendations
It seems that you have done everything that you can for Chloe. I'm sorry that that is happening to her, and I absolutely know how hard it is to come to terms with our pets aging. I think that you need to take a very close look at what her quality of life is, as it does not sound liek she is having very much fun. Our dogs are so wonderful to us, it is part of our responsibility to make sure that we are being fair to them. Since I cannot examine her or determine whether she is suffering, or just tired, or if the prednisone will help prolong her comfort, it would be best to have an honest conversation with your veterinarian. They will be able to give you an honest answer, and they can see Chloe and assess whether continuing with her treatment is fair to her.
March 25, 2018
Was this experience helpful?
Hope
German Shorthaired Pointer
11 Years
0 found helpful
0 found helpful
My 11 yr old Pointer was just diagnosed with a brain tumor. We noticed that she was having some aggression issues towards our other dog, which she gets over just as fast as she gets them, but we just noticed that her eye that has a cataract, the pupil does not retract with light . After her examination, they determined that the eye was able to be viewed fully by their instruments and the cataract is not causing a vision problem. They have determined after getting more info from us and testing; i.e. her unsteady/falling (which we contributed to age and our wood floors) aggression and pacing around are house, etc., that this is the diagnosis. We have opted to give her anti-inflammatory and anti-anxiety meds, I guess to give us the time we need with her. Is there anything else we can do or look for with the progression of this terrible diagnosis? How will I know if she is in any pain, other then her tail not wagging? Thank you, Hope's Faithful Owner
March 22, 2018
Hope's Owner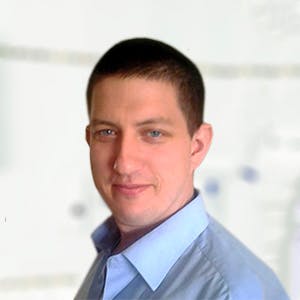 0 Recommendations
The effects of a brain tumour may take different paths, some may progress quickly whilst others will be slow; it depends on the area of the brain affected and the specific type of tumour. Generally, I look at behaviour and ask if an animal is more lethargic, less playful, spending time away from the family (distancing) as well as any other strange behaviour (loss of appetite etc…). With the manage path you've chosen, you would be looking at managing symptoms as they come along; you should have regular checks with your Veterinarian to discuss whether any changes need to be made. Regards Dr Callum Turner DVM
March 23, 2018
Was this experience helpful?
Brain Tumors Average Cost
From 21 quotes ranging from $5,000 - $25,000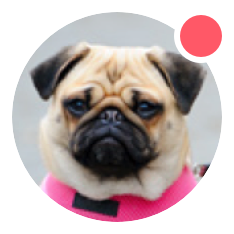 Need pet insurance?