What is Lice?
Dog infestation with lice is known as "canine pediculosis." Lice are insects that live on the skin and fur of an affected pet. A "louse" is the term for a single insect. Lice are external parasites that chew on the skin or suck the blood, causing skin irritation, itchiness, and possible anemia in severe infestations. Untreated pets can develop pediculosis over the entire body. Infestations are more common in young pups, debilitated/malnourished animals or geriatric animals in unsanitary conditions. Infestations are not common in clean, healthy pets. Lice are tiny, species-specific external parasites that live on the skin and hair coat of dogs and other mammals. The lice that affect people are not the same as the lice that affect dogs or other animals, and they typically do not transfer between different species. They are easily killed by topical insecticides. Some of the more common insecticides used to treat pediculosis include lime-sulfur, pyrethrins and pyrethroids.
Book First Walk Free!
Symptoms of Lice in Dogs
Symptoms of lice infestation in dogs can include one or more of the following:
Itchiness
Scratching, rubbing and/or biting at skin
Restlessness
Skin redness, irritation
Dry coat
Matted fur
Hair loss – often around neck, ears, upper back, groin and rectum
Anemia – more often seen with severe infestation
Lethargy, weight loss, poor development in severely infested pups
Types
There are two species of lice that infest dogs:
Trichodectes canis: The chewing louse. These insects grip the host's fur with their large, wide mouthparts and chew the dead skin cells of the dog host. This species is found throughout the world and can serve as a vector for the canine tapeworm.
Linognathus setosus: The sucking louse. These insects grip host hair with their claws and have narrow mouthparts for sucking blood through the skin. This species is found throughout the world and can be more common in long-hair breeds and colder climates.
Causes of Lice in Dogs
Both types of lice can be transferred between dogs through direct contact or contact with contaminated objects.
Locations where dogs are in close contact such as dog parks, boarding kennels, grooming facilities and animal shelters are all possible places pets can contract lice.
Dogs that share kennels, bedding, furniture, or outdoor space with affected dogs are at increased risk for lice infestation.
You may wonder, can humans get dog lice? Thankfully, the answer is no. Lice are species-specific and do not feed on animals of other species. People cannot get lice from dogs and dogs cannot get lice from people. Cats and other animals are likewise not susceptible to dog lice.
Diagnosis of Lice in Dogs
A pet owner may notice itchiness, restlessness, fur loss, or other symptoms mentioned above as an initial sign of possible lice infestation. The owner or groomer may see adult lice on the skin or the eggs of lice, "nits," on the pet's fur. Adult lice can be 1-2.5mm in length and look like spots of dirt on the skin. Nits look more like white sand granules stuck along the hair shaft. Lice can be difficult to notice until a full infestation has developed.
The type of infestation is diagnosed by a veterinarian by examining a sample of fur or scraping of the skin for nits and adult lice under the microscope. Chewing lice are identified by their large mouthparts used for chewing and grasping fur. Sucking lice are identified by their narrow mouthparts and slightly more developed claws.
Diagnosis is based on reported clinical symptoms and visual identification of lice or nits. Most lice in an infestation will be found under clumped or matted fur or along the head, neck, shoulders, groin and tail. Lice seek out moisture and will often locate themselves near skin abrasions or the anus.
Treatment of Lice in Dogs
Infestation with lice can be treated fairly easily. Once your pet has been diagnosed with pediculosis, the veterinarian will supply you with instructions for treating the infestation and preventing further infestation. It is important to remember that merely bathing your pet will not rid it of a lice infestation. Lice hold tight to the skin and hair and will not be removed or killed with soap and water.
Topical Treatments
There are numerous shampoos, sprays and powders effective in killing lice. The effective ingredient may be:
Lime-sulfur
Pyrethrin
Pyrethroid
Flea treatments are also effective in preventing and treating a lice infestation. Some products that may be recommended by the veterinarian include:
Fripronil
Imidacloprid
Selamectin
Fur Shaving
Clumped or matted fur may require shaving. Shaving will expose the skin and ensure that lice are put in contact with the insecticidal treatment.
Treatment Duration
Because of the life cycle of the parasite, it may be necessary to treat your pet more than once with topical shampoos, powders or sprays. Adult females live approximately 4 weeks and lay eggs daily. Nits hatch within 1-2 weeks. The nymph becomes an egg-laying adult within 2-3 weeks.
The initial treatment will kill the adult lice. However, nits are not susceptible to insecticides and will remain on the pet. Treatment every 1 to 2 weeks for at least 4 weeks should be sufficient to kill all hatched nymphs.
Treatment Risks
Certain dogs, pregnant dogs and young puppies can be susceptible to insecticides. Be sure to follow the veterinarian's instructions on treatment. Keep the treatment products in a safe place away from children and pets and wear gloves when applying them. Although people cannot get dog lice, remove and wash your clothing immediately after treating your furry buddy. Wash all towels used in the process as soon as you complete each treatment session.
Recovery of Lice in Dogs
Affected pets should be quarantined and have no contact with other dogs until the full treatment regimen is complete.
To prevent reinfection, throw away or clean any place where your pet spends time. Carpets, floors, rugs, furniture and outdoor surfaces should be cleaned thoroughly. Throw away or wash all pet bedding. Lice survive only 3-7 days off of the host, so unwashable items can be packed in sealed plastic bags for 4-6 weeks (allowing time for all eggs to hatch and die). Clean all grooming brushes, combs, crates, leashes, collars and dog apparel.
Dogs severely infested with sucking lice may require supplementation with iron, vitamins and minerals to address anemia (low red blood cell levels). Most monthly flea treatments will prevent future lice infestation.
Lice Questions and Advice from Veterinary Professionals
Mai
Golden Retriever
1 Year
2 found helpful
My 1 year old golden has been scratching intensely and we found adult lice. She has had a flea bath and frontline plus treatment over the weekend but is still scratching like crazy. All bedding and floor has been cleaned. How long before treatment kills the adult lice and the scratching decrease?
My dog died few days ago leaving a lot of lice around the house so i decided to give Nextguard to my new pup. when we arrived home, we saw our pup attack by a class of lice, we immediately put the pup inside his cage and fire those lice with candles and lighters, we thought were done but then they are still alive waiting for my pup to takeoff nextguard in her system and attack her again. help.. we did thorough cleaning throughout weekend but still it wont work, they're still out there hiding at the grass. they dont look like dog lice to me they more look like zombie lice, they cant die and still continue to hatch even without a host. helpp meee...please huhuh
My 10 months dog found so many lies we dont know why he have it but in the first he dont have he is so clean but after months he already infected with lice, can anyone help me? every week our dog take a bath 2 times and we get the lice from the body of dog and put it on bottle full of zonrox so the lice eggs not scattered but after few days the lice x2 become many and many please help me how to remove the lice from my dog i really love my dog :(
Add a comment to Mai's experience
Was this experience helpful?
Blacky
normal
1 Year
0 found helpful
My Dog having bad experience with lice in first place like 1-5 months he dont have it already but now he's reaching 1 yr old he have many lice every week we take a bath our dog 2 times and after we get the lice on his body and put it on bottle full of detergent also known here in philippines (zonrox) so the eggs not scattered but after few days the lice become x2 we really doing our best just to take all the lice but we failed please help us, My dog is not highbreed or whatelse my dog is just normal but i really really love my dog i hope you will help us and help us where can we buy those shampoo, thankyou in advance.
Add a comment to Blacky's experience
Was this experience helpful?
Moe
Mixed
11 Years
0 found helpful
Has Symptoms
bitting, itchiness, scratching
Hi I have 2 dogs, one is an 11 yr old male mix pekinginse/chichuaua his sister is a 3 and 1/2 chocolate lab.

some how my chocolate got chewing louse from a stray dog and she gave it to my dog I have nver seen a sucking louse before and thought that it was a different type of flea. I removed all of the sucking louses and had no idea that they had layed their eggs on both dogs before long my two dogs where infested with dog lice. its been very diffilicut trying to rid these pests as I was doing research and I read an article in which it stated that dog lice dont bite people. well I am here to tell you that YES they do bite pepole and suck your blood. I have several bites as does my husband. so a word of caution dont underestimate dog lice they do bite and suck on human blood. The bites are small as like a mosquito bite good thing I has anti itch cream after a while the redness and itchiness went away.
Dog lice do not bite and are not attracted to humans. Lice are species specific. Their bodies are modified to grip their hosts skin and/or hair and to live in that specific environment. Your dog(s) could also have fleas, or you could have bedbugs as mentioned. Dawn dish soap will not kill lice! Your dog(s) need to visit a veterinarian for proper treatment. Bathing them excessively with dish soap will only dry out their skin. They're are specific dips/shampoos that will kill lice. However that is adult lice! Nits are not likely to be removed and will stick to the coat until hatched. Which means repeating baths/dips on your pet, and possible deworming may be necessary since lice are know to pass on tapeworm if you dog ingests them. If you have a severe infection as stated it will take a few weeks to get rid of the infestation.
You guys sure they srent bed bugs? They of course can bite humans but cannot live off our blood.
oh yesss they do bite. i`ve been being bit by something for 2 weeks. couldnt figure out what the hell it was, the bites itch so bad and they keep itching days later. i noticed my dog had issues so i was taking a better look at his hair and boom i saw little nits in his har. used flea comb and wow they were all over the head ears butt ect. i combed every thing that i could.. but i threw him in tub, bath and dawn dish soap for now. it`ll be fun getting rid of them but at least i know whats eating me alive. how do u stop itching. can humans do anything to prevent bites. ugh going nuts
Add a comment to Moe's experience
Was this experience helpful?
bella
pariah indian
10 Years
0 found helpful
Has Symptoms
severe reaction ,difficulty walking
doc. my dog had fleas and i used a permetherin shampoo and i was extra careful while bathing her. There was no ingestion or even licking and it was nicely washed off with like 20 buckets. yet , my dog had a strong reaction to it. After 12 hours she could not even get up and when she did get up, her gait was slow like a 90 year old human. anyhow, i rushed her to the vet for an antitoxin and drip. she recovered well after that .so doc, if u could advice on some natural treatment to keep lice and fleas away. thank u so much doc :)
Add a comment to bella's experience
Was this experience helpful?
Winnie
Maltese
1 Day
1 found helpful
Hi
My Maltese has been itching herself but not excessively. However, we found two black bugs crawling across her fur and skin that looked like dog lice. We shaved her since she had a lot of matted fur. What should we do now?
Go to your local pet supply and get the lice shampoo and a lice nit comb. Follow the directions on the bottle bathing your dog at the prescribed times. Daily comb for nits and dispose of them in a container of water containing vinegar, but make sure and rinse down the drain well. I actually use my vacuum and keep it running next to me as a I comb - our springer contracted lice from our day kennel so we are in the middle of treatment now - I vacuum the hairs and any nits out of the comb constantly throughout the process. My vacuum has bags with a valve that nothing can escape from and I also sucked up 1/8 cup of diatomaceous earth product which kills lice, into the vacuum bag for extra measure. Wash all blankets, pads, area rugs, towels and dog bedding daily as used by dog, in hot water. There is a spray called vet-kem you may be able to get from your vet that kills lice and can be sprayed on surfaces. We sprayed surfaces in our vehicles as well. Follow directions very carefully. For us, one week later we are lice and nit free but having a lice check next week. Lice happen any time dogs congregate as only takes one dog in infect his friends. Easy to irradicate. There is now an oral preventative called Credelio that has now been approved and has very high rate of effectiveness in protection from infestation . We have just started our boy on it.
Add a comment to Winnie's experience
Was this experience helpful?
Tillie
Miniature Schnauzer
12 Weeks
0 found helpful
Our vet noticed the pup had lice at her first vaccination at 10 weeks. We went following week for treatment with frontline spray. I have been trying to brush her regularly with a bit comb with some difficulty as she doesn't like to stay still. Yesterday I found some very small brown things in hair that came off with comb. Took photo on my phone and zoomed in and they were definitely dead lice. I have been washing bedding and cleaning environment. We are going back to vet this week for another treatment. She still has a lot of eggs on her hair and these do not come off with the comb. Will these eventually come off. Can I do anything else that I am not already doing. She had been itching a lot and her fur has thinned around ears and the inside of her tail. Will this grow back? I would appreciate any help?
Add a comment to Tillie's experience
Was this experience helpful?
Ruby
Chi Apso
7years
1 found helpful
My dog is icthing bad to the point her skin is red I found a flea on her got it off but she is losing her hair here and there what can I do for her and would it be a reaction I'm not sure if it's lice or not we also have a Pom to and she is scratching to but not as bad as my chi not losing hair either and can adults get dog life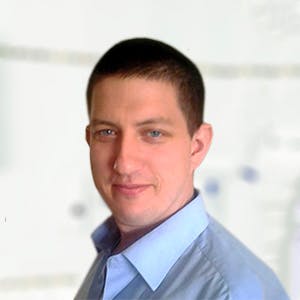 3320
Recommendations
Lice are species specific and don't normally affect humans but can be difficult to get rid of; flea bite dermatitis is an allergy to flea saliva and can result in many symptoms which may include hair loss. Below I've added a great article on the subject from Merck, regular spot on treatments are best and a thorough cleaning of your environment. Other causes may be other allergens, contact dermatitis, hormonal conditions among other disorders; I would recommend consulting your Veterinarian. Regards Dr Callum Turner DVM www.msdvetmanual.com/integumentary-system/fleas-and-flea-allergy-dermatitis/flea-allergy-dermatitis
Add a comment to Ruby's experience
Was this experience helpful?
Nala
Brussels griffon
4 1/2 yo
2 found helpful
Hello there,

I am a dog sitter and while wiping the paws of one of the dogs, found what looked like black dots on her. Suspecting fleas, we put her in the bath and noticed they were not acting like fleas. We applied pet armor after her bath, quarantined her, and treated the home.

Upon research, we learned it can be dog lice and went out to purchase a flea shampoo containing pyrethrins 0.150%. We gave every dog present a flea bath and applied pet armor.

I took the initial dog to the vet and was told that they were sucking louse. She has been on frontline monthly and learned that frontline does not specifically target sucking louse.

We have advised the owners of every dog present to give their dogs weekly flea baths along with washing their bedding weekly in addition to a spot on treatment.

We have done a ton of research and cross referenced all the information we've found. However, we would like to get a confirmation and some questions answered.

1. Once the eggs hatch, how long does it take for nymphs to reach their reproductive stage?

2. Since we've already applied frontline to all the dogs present, how long do we have to wait before applying a more appropriate treatment (i.e. K9 advantix, advantage)?

3. What kind of spray should we be looking for that is safe to use on the dogs and our bedding/common spaces (that is not toxic to cats)? We have been washing our bedding daily but would like to back it up with sprays as well.

4. We plan to treat our home and dogs as a infestation for 4 - 6 weeks. We are advising the dogs that were present to do weekly flea baths 4 - 6 weeks in combination to spot on treatments every 2 weeks. We have been suggesting k9 advantix and advantage but know that they are toxic to cats. Is there an over the counter spot on treatment that is safe for cats and effective in killing sucking louse specifically?

5. We are informing all our future scheduled dogs owners of our current situation. The vet informed us that they should be pre treated 2 - 3 days before arrival and another round in 3 - 4 weeks. Since they have not been exposed, I was told that these treatments will prevent an infestation. Is that something you would agree with?

6. We have not found a single live louse since the flea baths were given. Although the dog we found the lice on is separated, they share the same backyard. We take them outside separately as well. How likely is it that the others can get eggs on their body from using the same backyard?

This is our first time encountering dog lice and the safety of everyone under our care is our number 1 priority. I thank you for taking the time to read through my situation and look forward to your response. Thank you.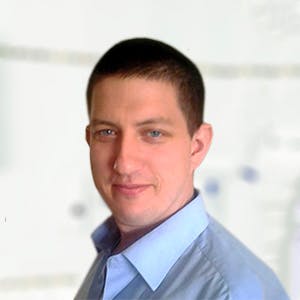 3320
Recommendations
1. Linognathus setosus is the only sucking louse found on small animals which has a life cycle of two to three weeks which varies based on a few different factors. 2. I would wait at least two weeks before applying another spot treatment. 3. Fipronil sprays have been indicated for use in the environment but regular washing of bedding on a hot wash should be sufficient; other sprays are available but there is no single product which is approved for this use. 4. I cannot think of a specific spot-on treatment for Linognathus setosus which is suitable for cats, regular bathing should be sufficient especially with all the other measures you've taken. 5. It would be best for any incoming dogs which are not affected to be treated two or three days prior to arrival. 6. I would say it is highly unlikely that they can become infected from sharing a backyard as long as they don't have physical contact. It seems like you have a good handle on this situation and have already taken many preventative measures to prevent any further spread. Regards Dr Callum Turner DVM
do lice go on humans been itching lately
Hello Dr. Turner. Thank you for your response. Through our research, we have found that the ingredients, imadacloprid and permethrin is effective in killing sucking louse. Would k9 advantax II and advantage work to kill sucking louse specifically? If so, how long before it loses efficacy against sucking louse? Would it kill all sucking louse upon contact? I look forward to hearing from you. Thank you.
Add a comment to Nala's experience
Was this experience helpful?
Shero
Pomeranian
1 Month
-1 found helpful
My puppy is too young but found lies like creatures in his fur hes just 1month old to be treated.what should i do to stop sevierty growing lie...willbe harmful to me also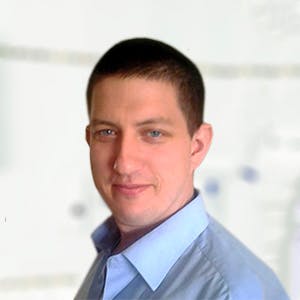 3320
Recommendations
Whilst four weeks of age is too young for topical spot on products, there are some shampoos which are available for use in puppies of four weeks; you should visit your local pet shop to see what is available in your area as there are different products in different countries, states etc… Many natural non-toxic products may also be useful as would regular brushing with the nit comb and regular cleaning of bedding on a hot wash in the washing machine. Regards Dr Callum Turner DVM
What was the second part to this post? Was it a vet statement, suggestion, remark from the peanut gallery or another stupid remark from Donald Trump. You need to consider having someone edit your Q & A segment.
Can a cacao(theobroma) can removed lice Dr.....
Other study said that shampoo can removed lice are those containing d-limonen for adult dogs.
Add a comment to Shero's experience
Was this experience helpful?
Drogo
German Shepherd
1 Year
1 found helpful
Has Symptoms
Frequent itching and biting , mild outburst
I have two dogs a GSD and a mixed breed. About few weeks before my older one the mixed breed started showing itchiness scratching and biting followed by skin outbursts. I had him treated with ticks and fleas shampoo and neem as told by my breeder. His kennel was also cleaned . It seems like the number of lice flea or whatever was present on his body has reduced. But now my younger one GSD too has started showing same symptoms but not that aggressively . Today I saw a number of lice on his fur it doesn't seems like it's causing that much disturbance as there is no skin outbursts but how do I treat my GSD ? It's pretty hot climate now in here as I am from India . I had his long coat cut short .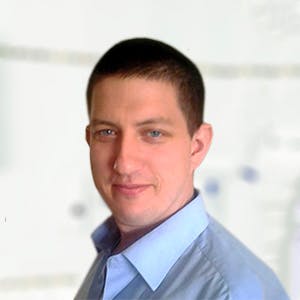 3320
Recommendations
Cutting the hair short and bathing regularly with a lice shampoo is the best course of action, you should also apply a topical spot-on product which covers against lice; all bedding should be washed frequently in a washing machine on a high temperature wash and any other surfaces steam cleaned and/or sprayed with a fipronil spray. Regards Dr Callum Turner DVM www.bayerdvm.com/products/advantage-ii-for-dogs/ www.msdvetmanual.com/integumentary-system/lice/lice-in-dogs-and-cats
I have had his hair cut short and bathed him with shampoo for lice. Also I make sure that his coat is combed regularly.
Add a comment to Drogo's experience
Was this experience helpful?
Sufur
Husky
10 Years
0 found helpful
My mixed breed dog (Husky, Great Dane, Collie, Norwegian Elk Hound) was diagnosed with lice three weeks ago. He got a treatment with a selamectin topical solution at the vet's clinic and then another one at home two weeks later. This is week three and there are still numerous nits on the shafts of his fur when I brush him daily. How long will it be before the nits disappear? He is not itchy (never was) and the only indication that he has lice is the nits on his fur.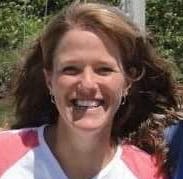 1611
Recommendations
Thank you for your email. The nits are actually the egg sacs of the lice, and are very sticky on the hair shafts. Sufur may need a third treatment to get rid of the rest of them, and it would be best to have a follow up with your veterinarian to determine if his recovery is what is expected, or if he needs another treatment.
Add a comment to Sufur's experience
Was this experience helpful?
Archer
Golden Retriever
2 Years
1 found helpful
I took my golden retrieve in today for a bath and trim. They said he has lice. what is the treatment. He has been scratching a little but I thought it was an allergy. Very healthy What is the treatment.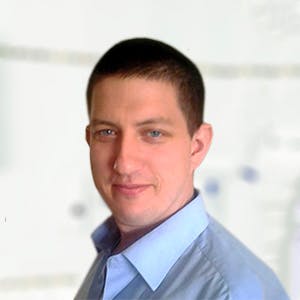 3320
Recommendations
There are various shampoos which can be used against lice, once a dog has been bathed then a topical spot on products containing either selamectin, imidacloprid or fipronil may be used. Spraying of surfaces with a fipronil spray is beneficial and washing any bedding on a hot wash in a washing machine is also best to kill any lice. Regards Dr Callum Turner DVM www.msdvetmanual.com/integumentary-system/lice/lice-in-dogs-and-cats
Add a comment to Archer's experience
Was this experience helpful?
Peggy , mojo , spark , nellie and glitter-sparkle
Dalmatian
7 Years 2years 6months
2 found helpful
I have 5 Dalmatians ( one aged 7 , two aged 2, And 2 aged 6 months old ) . Due to extensive renovation of the house and access to unattended farm , they were infested with ticks fleas and lice . Over restrictions from access they have reduced in fleas and ticks considerably , however the lice lingers on . One morning I woke up to over 30 lice on the bed of all
Sizes .
I am in india where all products are available but with different brand names . Any suggestions / recommendation would be advisable with specific compositions that I may look into the label of a product . Thank you .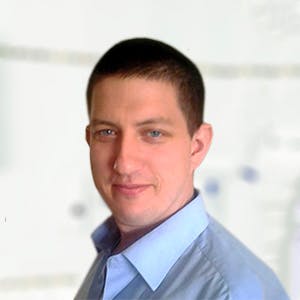 3320
Recommendations
It is important to wash your bedding with on a hot wash and to spray all areas with a fipronil spray; the dogs should be bathed in a pyrethrin based shampoo similar to the one below. Using a selamectin based flea and tick preventative monthly will help control lice as well. Regards Dr Callum Turner DVM www.adamspetcare.com/products/pet/plus-flea-and-tick-shampoo-with-precor
Add a comment to Peggy , mojo , spark , nellie and glitter-sparkle's experience
Was this experience helpful?
Cinnamon
Shih Tzu
2 years next month
1 found helpful
What can i do for my shih tzu. My 1st vet told me she had lice and to bathe her with dawn dish liquid. But he retired. When it seemed that she was having more symptoms I took her town another vetc who stated she has fleas. I've bathed her sprayed her with a natural spray also bedding, got a new flea collar and even gave her flea killing pill because the vet said it was fleas. I know it's fleas but what about the lice they look different than fleas but she said it was just fleas. I am constantly getting bit by the fleas.. so what can I do for both fleas and lice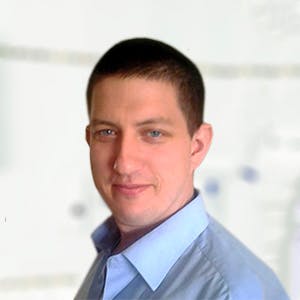 3320
Recommendations
If Cinnamon is having these fleas and lice issues it would be best to treat her with K9 Advantix II and to spray the bedding and surrounding environment with a fipronil based spray. K9 Advantix II is effective against fleas at all stages of the lifecycle and biting lice; there are also medicated shampoos against lice available from pet shops; natural products are useful in their place, but sometimes you need to use stronger medications. Regards Dr Callum Turner DVM www.bayerdvm.com/show.aspx/productdetail/k9-advantix-ii
Add a comment to Cinnamon's experience
Was this experience helpful?
Kona bristol
Chihuahua
7 Years
2 found helpful
Um i have a 7yrs old chi she been having bugs that i dont know what it is....um it kind of look like lice but it lives under the skin so it kind of look like warms but she got eggs on her hair so can you help me bec i have takking her to the dr and they dont know what they talking about or what they doing....i need help,bad she hurting really bad @ its bittinh her all over and its under her skin they look like black,worms thats coming out from under the skins and it makes her scream and cry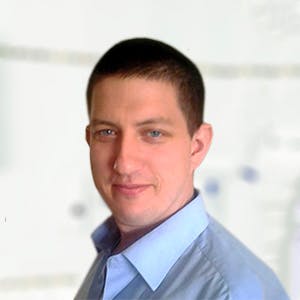 3320
Recommendations
From your question I am going to answer in three ways since I haven't seen the lice / worms for myself. Firstly Kona may have lice which leave eggs on the hair shaft and return to the surface of the skin to bite or suck (depending on the species); lice can be treated at home with topical shampoos available from any Pet Store. Secondly, Kona may have some larva which fall out of the skin; successful treatment may involve surgical extraction and medical treatment. Thirdly, leeches are black and resemble worms; treatment simply revolves around removing the leeches from the body. Regards Dr Callum Turner DVM
I have a 1 year shih tzu i found lies on its back and it is being sleepy and rubbing its skin and frequently sitting on ground can u please tell me a suggestion
Add a comment to Kona bristol's experience
Was this experience helpful?
Princesd
Golden Retriever
1 yr and half
0 found helpful
I have a golden retriever who scratches constantly especially her belly. She has a flea collar. All of her long fur shedded and at one point she was eating it. I also caught her eating her poop. Whats wrong with my dog?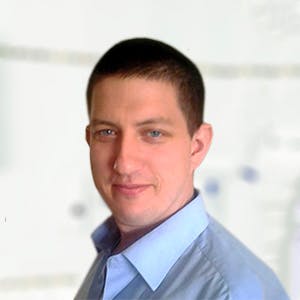 3320
Recommendations
There are various possible issues which may be affecting Princess which may include allergies, infection, parasites, hormonal condition, dietary deficiencies among other disorders. A thorough examination would be needed to check her over for other symptoms and to examine her belly etc… Also, try removing the flea collar and using a spot on treatment for a month or so to see if there is any change in the hair and skin; once you remove the flea collar give her a good bath (with a sensitive shampoo). Regards Dr Callum Turner DVM
Add a comment to Princesd's experience
Was this experience helpful?
Bear
Lab/Golden retriever/Border collie (Poodle?)
10 Weeks
-1 found helpful
Hello, we just adopted an 8week old puppy from a shelter. Turns out the puppy has lice. It is a mutt, mix of golden retriever/lab and maybe border collie/poodle. It has straight black hair about 2 inches long. Is it OK to cut the hair to 1/4inch to help us with treatment and prevent reinfestation?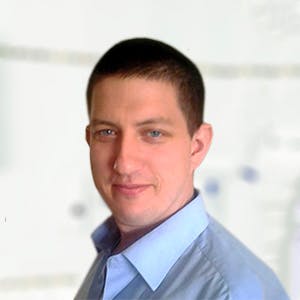 3320
Recommendations
It is a good idea to cut hair down when treating lice if the hair is long or matted; also washing their bedding in a hot wash in the washing machine and using topical sprays containing fipronil will help with the environmental cleaning. Regards Dr Callum Turner DVM
Add a comment to Bear's experience
Was this experience helpful?
George
Husky
2 Years
1 found helpful
Has Symptoms
Sucking Lice Reinfestations
We have 3 dogs that were previously treated for confirmed sucking lice back in January. We gave them Advantage II for 3 doses at 2 week intervals. They began itching again at the beginning of May that intensified. Today we gave one a bath and while brushing her found 2 adult sucking lice again. We took the lice in to our vet who confirmed they were sucking lice.

We were given 3 doses again for each dog but with instructions to apply the Advantage II once a month for 3 months. We have decided to continue with monthly applications even after the 3 month period has ended.

First, should we be treating the 3 dogs with Advantage II every two weeks during the initial three treatments? Second, with obvious reinfestations, is it a good idea to give the 3 dogs Advantage II every month? And third, is there anything better on the market to get rid of the sucking lice?

Thank you for your help!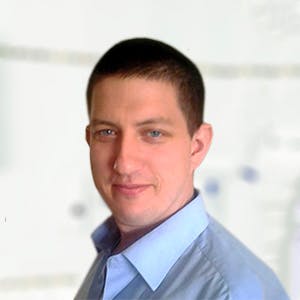 3320
Recommendations
A single application of Advantage for all three dogs would be sufficient with monthly applications afterwards if only two lice were found; but it is also important to wash bedding (high temperature wash in a washing machine) etc… and to treat the environment with fipronil containing products (spray). Selamectin, imidacloprid, and fipronil are all other ingredients which are effective against lice. Regards Dr Callum Turner DVM
Hi Dr. Turner;
I wanted to touch base with you regarding our experience thus far with our 3 dogs and lice. We were given Advantage Multi by our vet rather than Advantage II. We used a single treatment 3 times on each with 2 weeks in between treatments. We gave them the last of the 3 treatments on July 24th. On August 6th we found an adult lice on one of our dogs and all 3 dogs starting major itching that same night.
We are at a complete loss on what to do at this point as this was our second round treating lice for them (the first was this past February). Is there any medicine or treatment you would further recommend to help us get rid of these terrible pests?
Thanks for your help again.
Add a comment to George's experience
Was this experience helpful?
Max
Mixed
9 Years
1 found helpful
We have an approx. 9 year old havenese-Lhasa-Apso. Max has very dry skin on his back. He kept rolling and scratching. When I looked closed at his back, it looked like dandruff and dirt. Before I found this website, I shampooed him with Oatmeal to get the loose skin cells and dirt off. I added some moisturizer with a towel. He's not itching. And it looks like whatever it was is healing. He has scabs in the area. Should I bathe him again to rid his skin of the dead skin cells. The area is tender to the touch. Max needs a haircut. But, I want to make sure the skin is healed before I take him to the groomer.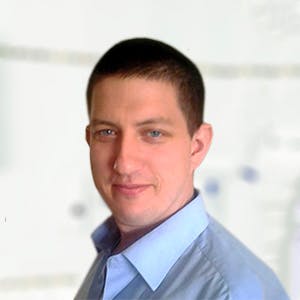 3320
Recommendations
From your description and the response to the shampoo, Max may have seborrhoea sicca. There are many types of shampoos available; if you have any concerns, a skin scraping by your Veterinarian will rule out parasites. When using shampoo, always follow the instructions and treatment intervals on the bottle. Regards Dr Callum Turner DVM
www.vetary.com/dog/condition/skin-disease-canine-seborrhea
Thank you so much. I thought of allergies. I will take him for the skin scraping as the article advises. He is on flea/tick treatment so I believe it is endocrine related. Thank you.
Add a comment to Max's experience
Was this experience helpful?
Koda
Mixed
3 Years
3 found helpful
Has Symptoms
crawling black looking bug
Medication Used
No medications were prescribed
Our Pomeranian mix has black crawling bugs that leave black dirt like substance. He has flea and tick med. on so I don't think it's fleas.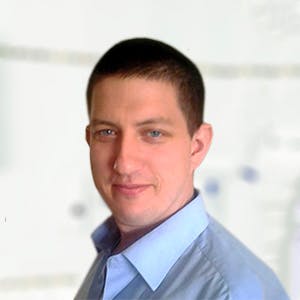 3320
Recommendations
It does sound like Koda has lice; the best course of treatment is to use a shampoo specifically for lice which you can get from your Veterinarian or pet store. The shampoo kills the adults but the eggs are not affected, so daily washing is required for usually two weeks; please read the specific instructions carefully for the product that you purchase also thoroughly clean your home and your dog's bed (may need to be thrown out and replaced). Regards Dr Callum Turner DVM
Add a comment to Koda's experience
Was this experience helpful?
fifi
Japanese Spitz
10 Years
1 found helpful
my dog is a japanese spitz. she is 10 years old. she suffers from lice infestation which started a week ago. it becomes severe and her head is covered. this morning she can barely walk, limps and howls in pain..what can be done about this?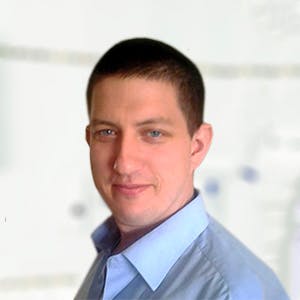 3320
Recommendations
If Fifi has lice, it would be best to clip off her short and to bathe her followed by the application of a pyrethrin based topical medication or using a spot on medication containing fipronil or selamectin. If Fifi is in pain and is unwell, a visit to her Veterinarian is needed. Regards Dr Callum Turner DVM
My dog has lice and has worms now going to the vet today cause she had had them over a month now and know better of doing advantage shampooing. I am scared.
Add a comment to fifi's experience
Was this experience helpful?
Buddy
German Shepherd
3 Years
1 found helpful
My dog 3 year old German Shepherd scratches his ears a lot and often bits and licks his forearm but he took that pill that doesn't let fleas be around what's wrong with him?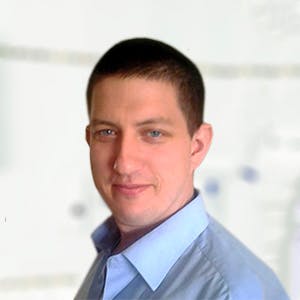 3320
Recommendations
Scratching the ears could be due to otitis which is common in German Shepherds and the licking of the arm could be due to irritation from Buddy licking the area causing more licking. Other possible causes may be mites (if the tablet doesn't cover mites), allergies and chemical sensitivity (have you used any new cleaning products in your home?). Check his ears to see if they are clean, if you see or smell anything try to clean his ears out with a products from your local pet store; for his arm, clean the area and prevent him from licking there. If these problems persist, visit your Veterinarian. Regards Dr Callum Turner DVM
Add a comment to Buddy's experience
Was this experience helpful?