What are Hot Spots?
Canine acute moist dermatitis is a form of canine pyoderma also known as "hot spots." Hot spots are red, moist, irritated patches of skin often caused by an initial irritation and then exacerbated by bacterial infection. The irritated patch can double in size within hours and can become very painful. Common sites of lesions are the head, neck, hips and limbs. Matting of fur, hair loss, scabbing and oozing are often seen. Hot spots seem to be common in long-haired dog breeds and are more prevalent during summer months in times of high temperature and humidity. Hot spots are the result of a bacterial infection. Your dog's skin becomes irritated and the dog starts itching, licking, or both, eventually causing a red, ugly, oozing sore. Technically hot spots are referred to as acute moist dermatitis or superficial canine pyoderma, usually localized to a specific area. The sore can only be treated by focusing on the underlying infection.
Book First Walk Free!
Symptoms of Hot Spots in Dogs
Symptoms of a hot spot may include one or more of the following:
Itchy, painful patch of skin
Continual chewing or licking at site
Abnormal aggression (associated with painfulness of site)
Possible depression (associated with painfulness of site)
Inflammation, redness, and swelling in a localized patch of skin
Crusted scabs or oozing sores
Dry scaly skin
Hair loss
Moist, matted fur
Foul odor from lesion
Causes of Hot Spots in Dogs
Possible causes of initial irritation can be any one of the following:
Flea allergies
Cuts or abrasions
Ear infection/anal gland infection
Foreign objects (splinters/thorns)
Food allergies
Matted fur
Insect bites
Chewing or licking due to stress or boredom
Process
Hot spots on dogs are the result of an imbalance in the normal bacteria (Staphylococcus intermedius) on the skin.
The bacterial imbalance is most often brought about by some initial irritation that the pet bites or scratches at repeatedly.
Biting and chewing can introduce bacteria from the mouth and nose to disrupted hair follicles at the site of irritation.
Moisture and heat from matted hair, summer warmth and humidity or open scrapes or cuts can further exacerbate bacterial growth.
Bacterial growth cause the body immune response to react, resulting in more itching, heat, redness, inflammation and pain.
Diagnosis of Hot Spots in Dogs
If you notice your pet is showing symptoms of a hot spot, you may try an over the counter medication to clean and treat at home. Since hot spots are painful and can worsen within a matter of hours, it is advisable to schedule a visit to a clinic to receive proper treatment.
The veterinarian will take a thorough history and conduct a physical exam to determine the initial irritant. It is important to let your veterinarian know when the onset of symptoms began and any unusual circumstances that may have led to the irritation so the doctor can identify possible allergens or stressors and address them in treatment.
The area will likely be shaved and cleaned to determine severity and size. Shaving and cleaning is also necessary to properly clean and air the lesion. In cases where other forms of pyoderma are suspected, the veterinarian may examine bacterial samples under the microscope or culture a sample for diagnosis.
Treatment of Hot Spots in Dogs
Cleaning
The lesion must be cleaned thoroughly. Matted fur should be shaved off and away from the affected area. Because this can be quite painful, it is a good idea to bring the pet to the veterinarian where nurses can clean and shave the area. Some level of sedation may be necessary. A topical antiseptic such as chlorhexidine can then be used to clean the lesion.
Treating Bacterial Infection
Topical and/or oral antibiotics will often be administered. Antibiotic treatment may last 4 weeks or longer.
Treating Initial Irritation
Some cases of hot spots are idiopathic (the cause is unidentifiable). More commonly, allergies to fleas, pollen or food are identified with a history and examination. Monthly flea treatments or hypoallergenic diets can address allergies. Regular grooming or keeping fur cut short can prevent matting, a common cause of skin irritation. Anxiety-induced chewing and licking can be lessened by introducing toys or chews and exercise and play.
Medications for Pain and Inflammation
Antihistamines may be prescribed to reduce itchiness and irritation. NSAIDS can be prescribed to reduce inflammation. A short acting corticosteroid may be administered one time to make the patient more comfortable and promote healing. Gentamicin/Betamethasone sprays are often prescribed to spray on the lesion daily.
Dietary supplements
Essential fatty acids may be suggested for pets prone to skin conditions.
Recovery of Hot Spots in Dogs
Follow up veterinarian appointments may or may not be necessary, depending on the severity of the lesion. Most cases resolve quickly if the initial irritant is addressed and the proper treatment regimen is followed.
An Elizabethan collar ("E-collar" or "cone") should be used to prevent chewing or licking at the hot spot. Regular grooming can help prevent hot spots from developing. If you cannot groom your pet regularly, you may consider keeping the hair clipped short or shaved to prevent matting. Follow a monthly flea control program. Maintain a stress free environment in the home. Eliminate loud noises, introduce toys and chews, and provide your pet with exercise and play. Maintain an appropriate hypoallergenic diet if your veterinarian suspects food allergies.
Healing may not be apparent for 1-2 weeks. Fur should begin to grow back in 3-4 weeks. Scarring is not often a problem except in severe cases. If hot spots continue, further diagnostics may be required to determine the cause.
Hot Spots Questions and Advice from Veterinary Professionals
Maximilian
schnauzer
4 Months
0 found helpful
I've taken my dog to get groomed & after 2 days or so I noticed 2 pimple like lesions on his neck & in matter of a week it spread to his head. He doesn't have bald spots, they are not watery nor flaky & he doesn't seem to be bothered by them but are starting to concern me.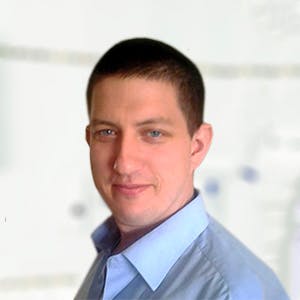 2307
Recommendations
The pimples may be due to an allergic reaction to the shampoo, grooming equipment or something else; try to give Benadryl at 1mg/lb up to three times per day to see if there is any improvement. Another possibility is that the pimples are caused by an infection of the skin picked up at the groomers or somewhere else; if there is no improvement with the Benadryl you should visit your Veterinarian for a check. Regards Dr Callum Turner DVM
Add a comment to Maximilian's experience
Was this experience helpful?
Lulu
Chow Chow
7 Months
0 found helpful
My 7 month chow has a small crusty patch on her back where her tail curls up onto. It's smaller than a dime and she has been chewing that area for months. It's just one small patch almost like a zit that popped. She is shedding with change of seasons so she is groomed sometimes 2x a day. Should I be concerned?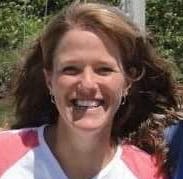 866
Recommendations
Thank you for your email. Puppies are prone to bacterial, fungal, and parasitic infections, and Chow Chows are prone to certain skin diseases that require specific therapy. It would be best to have Lulu seen by a veterinarian, as they can examine the area, determine what might be going on, and get her any treatment that might be needed. I hope that she is okay.
Add a comment to Lulu's experience
Was this experience helpful?
Ozzy
Akita
11 Months
0 found helpful
Not so sure this is a hot spot, but...we adopted an Akita that is just under 1 yr. The rescue had him neutered and after surgery he had a cone so he couldn't get to his stitches. He was housed in a kennel and according to the rescue group, apparently when he ate and drank (he's a very messy eater), the dry dog food and water that fell out of his mouth went down into the cone and nobody realized it. When they removed the cone, he had old mushy food stuck to his neck. They gave him a bath to remove the food and when they removed the food, he had a red, raw area about the size of the palm of your hand on his neck that was missing fur. He started itching at this spot and within 1 day had his entire neck and chin red, raw, missing fur & bleeding. We immediately took him to our vet who assumed this was some type of bacteria and put him on antibiotics and steroids. The medicine worked and he immediately stopped itching. The wound healed and fur started to grow back. When we ran out of medicine, he immediately started itching again and we were back to the original condition of no fur and a raw, bloody neck. We called the vet who prescribed a different type of antibiotic and steroids in a smaller dose. Steroids were to be given twice a day for the first week & 1x per day there after. As soon as we cut the steroids back to 1x per day, he started itching again, but not as bad. He doesn't itch until it bleeds anymore and it's not raw. My concern is, since he's starting to itch at the lower dose of steroids, I'm afraid he will start the uncontrollable itching again until he is raw and bloody. The vet stated if this didn't work, we would have to take him to a dermatologist for pets. He did not have this condition before the cone. We are feeding him Blue Buffalo dog food for large breeds, so he's also not getting a cheap quality food. Any ideas?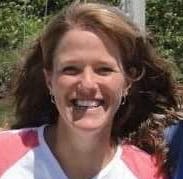 866
Recommendations
Thank you for your email. Ozzy's skin might need to be cultured to determine what bacteria are growing and if they are resistant to the antibiotics that he has been on. There are some nasty bacteria that occur, and they need specific antibiotic therapy. I hope that he is okay.
i just took my dog to the vet. For the last 1 year, my dog had been having hotspots that never seemed to heal. Infact, one vet had incised the skin. The hot spot disappeared but returned. Anyway, all the vets mentioned that he might be allergic to chicken, which he loves very much. The recent vet said that dogs of his species (a mixed) are susceptible to allergies especially chicken and beef. So now i am feeding him fish. Will see what happens. he is on antibiotic and E-cone.
Add a comment to Ozzy's experience
Was this experience helpful?
Giselle
Terrier labrodor mix
4 Years
0 found helpful
Hello... my terrier labrodor mix is 4 year old! She started chewing her hair near her hip/lower back area. Had taken her to a vet. He gave her some medication. And after 2 months she is doing ghe same things again this time worse she had made bald spots over her body puliing the hair out! So i had shaved her body with disposable grooming blades! Leaving only her fur on head!! There were dandruff like things on her skin all over at herlower back. But after few hours i dont know whether she started itching it and licking her neck area and front legs which was shaved. Now its so red and swollen thrice the normal size. A little bit of redness is gone. But right below her neck tat swollen things isnt reduces it isnt oozing or something. But its huge. She wont let me treat it or clean it. She is in constant pain i guess. Seeing her depressed is hurting me. Its been 24 hours now. I dint take her to bet yet because she already is in pain and reallydepressed! What should i do!?? Is it something that can harm her or fatal. Please help.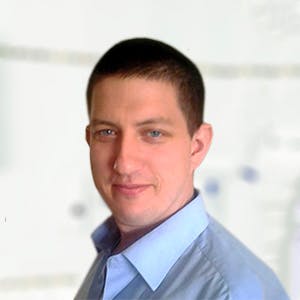 2307
Recommendations
As you will know, shaving skin (especially skin which isn't supposed to be shaved) leaves it a little irritated and possibly inflamed; this irritation probably caused Giselle to lick herself crazy on the parts of her body that were easily accessible (front legs and neck). You should really visit your Veterinarian regardless of her feelings to determine the severity of the irritation and to see what the cause of the itching was in the first place. Regards Dr Callum Turner DVM
Add a comment to Giselle's experience
Was this experience helpful?
Morrigan
Lhasa Poo
6 Years
0 found helpful
My lhasapoo has bad allergies and has had problems with mild hot spot flares in the past. However, she has now started chewing again. This time, there seems to be more hot spots on her back leg/hip, she is pulling her fur out, licking/chewing the area, and nothing seems to be helping. We have tried bathing her in hot spot shampoo twice, and while that provides relief it doesn't last very long (only a few hours if that). She takes allergy pills and they seem to help, but they make her drowsy and we don't want to give them to her a lot. Also, the redness isn't constant. Do you have any advice? Or know of anything that could help?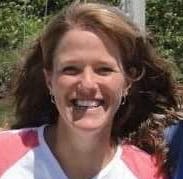 866
Recommendations
Thank you for your email. I'm not sure what allergy medication Morrigan is taking, but there are quite a few options for medications that have been quite effective for the control of allergies. Since I can't examine her or diagnose anything over an email, it would be best to have her examined by your veterinarian, as they can look at her, determine what the cause of her skin problems is, and recommend treatment options that might work better for her. I hope that everything goes well for her.
Add a comment to Morrigan's experience
Was this experience helpful?
Hatchi
Husky
2 Years
0 found helpful
Help! All of a sudden my husky won't stop licking his side. It's becoming very red, hair loss, inflamed, hurts to touch, and looks like it's oozing. This happened about a day ago, I have put a cone on him so he can't lick the spot anymore. He is very depressed looking, won't move much and when he does move around to much he cries. The size of his wound is about palm size. I don't know what to do!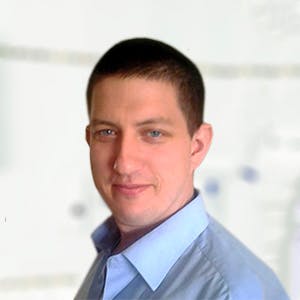 2307
Recommendations
If Hatchi has a sore, hot spot or wound the size of your palm I would highly recommend you visit your Veterinarian for an examination since a wound this size appearing within a day is unusual and there may be something else causing irritation or discomfort (parasites, chemical irritation etc…); in the meantime ensure that the area is clean (dilute antiseptic) and free of debris (you may need to clip the hair around the wound). But, given the size and location a visit to your Veterinarian is required. Regards Dr Callum Turner DVM
Should I follow these steps if my dog's hot spot delevoped when winter hit? He keeps licking and scratching at the spot under his neck so now it's become red, flaky, and at times it looks moist.
Add a comment to Hatchi's experience
Was this experience helpful?
Coco
Shihpo
1 Year
0 found helpful
Hi my dog started itching this morning I noticed a oozing spot on her neck, now it's bigger tonight and she keeps shaking her head . Won't let me near wound . She just got groomed a few days ago but didnt notice anything . I put antibiotics cream on it , and benasooth spray .. will that help and what can be the cause . Nothing new food wise , no fleas . She is a year and a half shihpoo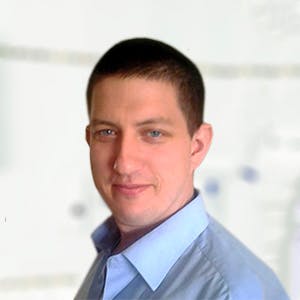 2307
Recommendations
It is possible that something occurred during grooming which lead to a sore developing but I cannot say with any certainty; in these cases it is important to clip the hair around the wound and bathe with a dilute antiseptic twice per day, also applying an antibiotic ointment may help as well. You should keep an eye on it and visit your Veterinarian if you don't see any improvements over the next few days as Coco may require more aggressive treatment. Regards Dr Callum Turner DVM
Add a comment to Coco's experience
Was this experience helpful?
Thor
pitbull
3 Years
2 found helpful
Thor has been licking that spot between his back leg and genitals. I noticed this ,so when i went to check it out it looked like a rash,and the fur basically on top of it is very dark brown. I also noticed the skin under the hair is like fish scale looking and this is only in the crease of where the back leg and genitals meet. I cleaned it with dish soap and water. I have lots of pictures of it if you want to see what it looks like. What should I do about it? Should I be concerned? Is it a hotspot?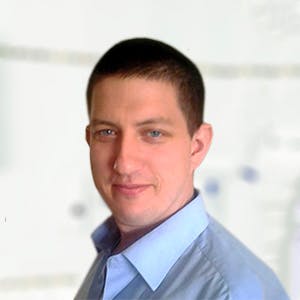 2307
Recommendations
It doesn't sound like a hot spot, but a fungal infection (Malassezia dermatitis) which has gotten severe and is starting to go through a process called lichenification where the skin starts to have an elephant skin appearance (see photo on first link below). You need to place a cone on Thor (regardless of your feeling towards them - it stops further licking), bathe him with a medicated shampoo containing chlorhexidine, apply a topical ointment and may also require systemic ketoconazole from your Veterinarian (you should also confirm with your Veterinarian). Regards Dr Callum Turner DVM www.rvc.ac.uk/review/dermatology/lesions/lichen.htm http://veterinarycalendar.dvm360.com/diagnosis-and-treating-malassezia-dermatitis-proceedings
Add a comment to Thor's experience
Was this experience helpful?
Cody
Shiba Inu
12 Years
0 found helpful
I have a 12 year old male Shiba Inu. He is allergic to chicken and has been since he was a puppy; Because of that, he is strictly on hypoallergenic duck formula food. Recently, after hurricane Irma, he started to itch uncontrollably. Nothing would ease his itching. He has been put on prednisone, apotica and apoquel. I sprinkle cool water on him when his biting is intense and have been bathing him in medicated shampoo. He wears his cone almost 24/7 because his itching is so bad. I noticed that when we had a cold front (got in the 50s/40s) his itching was a bit relieved and was able to keep his cone off when I was home. As soon as the temperature came back up, he started frantically itching again. I have also started to add salmon oil to his food. I've heard that helps their skin. Please any advice will be useful. I'm running out of options.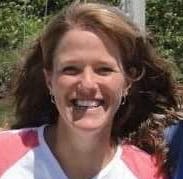 866
Recommendations
Thank you for contacting us about Cody. I'm sorry that his allergies are so severe - he may be more prone to environmental allergies because he already seems to be battling food allergies, and the effects can be cumulative. The only thing that you haven't mentioned already doing is a serum allergy test, and subsequent hypo sensitization allergy injections. - that may help him, and would be worth talking to your veterinarian about. There is also an injection for allergy control called CADI that Cody might be a candidate for - that might be another option for him, ans something to ask your veterinarian about. I hope that you are able to get poor Cody some relief.
Add a comment to Cody's experience
Was this experience helpful?
Baby
Japanese Spitz
6 Years
0 found helpful
A month ago , i spot a big wound on the back of my dog skin which is inflammed (bump) and red lumps all over her body . i brought her to vet they said it maybe can be because of thick fur and prescribed Antibiotics. Then still she does not get better and the lumps are verywhere so i brought her again to the same vet, they prescribed A stronger antibiotics and a steroid for her skin, She just have lumps and wounds before it later on , her left eye pupil is like went up and her left eye become red and she always thirsty. So we stopped the medicine and bring her back because she become so dull after the medications. I again brought her to the same vet, they take back her previous medicine and prescribed Anti-Inflammation for 10 days , still no change . She have pus and the lumps are keep coming and enlarge.So this time i brought her to medical centre . They admit her for 3 days , and said it maybe her reaction towards her previous medicine . They took off the dead skin of the wounds and prescribed a kind of soap to clean her wounds and iodine , mild antibiotic , anti - inflam and medicine to prevent itchiness. I thought she will be ok after it but still she is not . She now have diffuculty to chew foods , her eyes still same , lumps are everywhere and getting bigger , and she is very weak . today she cant even stand she fell then she stand back . Im still cleaning her wounds but im worry about the lumps everwhere , its like hot spots . Again we stopped the medicine and we cant think of any other ways. Is there any remedies we can use at home ? currently her mouth is swollen as well and she is weak :(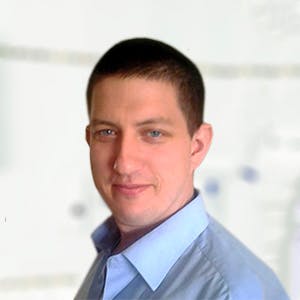 2307
Recommendations
This is certainly a difficult case, in the meantime I would recommend keeping the wounds clean and free of debris using a dilute chlorhexidine solution. In a case like this, I would be suspecting some type of autoimmune disease similar to Vogt-Koyanagi-Harada Syndrome (uveodermatologic syndrome) which affects the eyes and the skin (may cause ulcers on the skin); whilst Japanese Spitz are not normally affected it is possible for a similar condition to affect Baby. If there is confusion about a diagnosis, it may be a case of sending a skin biopsy for histopathology which may help shed some light on this condition. Regards Dr Callum Turner DVM
My dogs name is Marley and she has a rash on her beach with heaps of sores some with pus others all red we shaved her neck we think she has a hot spot rash she has recently been in the kennels and when we picked her up she had this rash we were told was a hot spot we have cleaned it with detol and put antibiotic cream on but it dose not seem to go away and she is actually unusually abnormal please help we want to get our baby healthy and happy ASAP
Add a comment to Baby's experience
Was this experience helpful?
Griffin
schnauzer
11 Years
0 found helpful
Medication Used
Clavamox antibiotic- oral
My good boy Griffin has a silver dollar sized hot spot on the side of his face. He has been wearing his e-collar and is just about finished with his prescribed antibiotics. I can tell it's healing because it's more of an itchy scab rather then a painful red sore..he's acting himself again and eating normal and playing with his brother and sister. I'm wondering when it would be okay to remove his e-collar.. and if I need to help remove any of that hot spot crust. I can tell he still wants to scratch at it but I don't want to have to start all over. Thanks!!!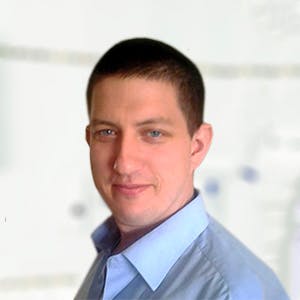 2307
Recommendations
I would recommend to hold on for another few days to make sure that the spot is fully healed and for him to be not wanting to itch at it; all you need at this point is for Griffin to rip his face apart after removing the cone. A extra days will not hurt and it may prevent other issues from occurring. Regards Dr Callum Turner DVM
Add a comment to Griffin's experience
Was this experience helpful?
Kurama
German Shepherd
10 Months
-1 found helpful
I have a 10 month old German Shepherd. Since he was about 4 months old he gets re-occuring hotspots on the right side of his hip and the base of his tail. These are the only places he gets them and has gotten about 5 so far. At first they would heal pretty quickly, but this most recent one has lasted for about a month (he bit, it healed almost completely and then he bit again). He has food allergies and we switched his food awhile back, while he no longer has red spots all over his body, the constant hotspots are still a problem. He is also allergic to fleas, and even though we have him on flea medicine ( topical, because he cant take oral medicine since the flavoring makes him break out). We've been doing the chlorhexidine and water mix twice a day and the antibiotics they give him only do so much, I am fairly sure he is becoming resistant to it as well.
He has been in an E collar or most of his life because we cant trust him not to bite without it on, it seems every time we take it off within an hour he's biting again. I hate seeing him in an E collar, but have no idea what to do. We've spent about $5,000 in derma. vet visits, but nothing seems to help for long or get the underlying cause.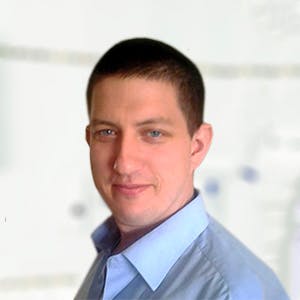 2307
Recommendations
Something needs to initiate the hot spot: meaning that fleas, food allergy or some contact dermatitis needs to irritate Kurama's skin for him to start scratching and licking leading to the hot spot. Some cases these are one offs, but other cases the underlying trigger(s) are unknown which make prevention or management almost impossible. Extensive testing and elimination needs to be done to determine a cause which takes time and can be costly; I do not have any short cut unfortunately to help you. Regards Dr Callum Turner DVM
Add a comment to Kurama's experience
Was this experience helpful?
Nina
Patterdale Terrier
7 Years
0 found helpful
My dog Nina, has had hot spots on her neck area for the past 6 days (Sunday - Friday) and I tried to go to my vet to get them to see her, but they can only see Nina in two weeks. I'm worried that the hot spots are going to spread, since Thursday, the hot spots got darker and is spreading a little. Should Ii just go to a vet hospital to get treatment? I've been giving her lotions for itching made for dogs, shampoo for allergies made for dogs, and grooming wipes for dogs. So far none those are working and I'm just scared that it's going to spread even more and I don't know if i can wait 2 weeks to get help. Please help me. (also my dog Nina is 7 if that's important to know)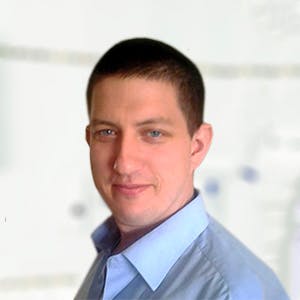 2307
Recommendations
Sometimes hot spots may heal with conservative treatment and other times they require more extensive treatment; clipping the hair around the hot spots and regular bathing with something like dilute chlorhexidine. But in some cases, a course of antibiotics may be required; if you are seeing no improvement in the condition it may be best to visit another clinic or emergency center to get care as two weeks is a long period of time. Also, underlying causes of hot spots also needs to be investigated to ensure that the hot spots don't recur. Regards Dr Callum Turner DVM
Add a comment to Nina's experience
Was this experience helpful?
roxy
Mute German sheperd ???
10 Months
1 found helpful
my 10 months old female gsd is suffering from severe pyoderma. hot spots will come on her body then pus will create inside that hot spots later she will start itching. after she itches blood is coming out. she is not even 1 year old this is the 4th time pyoderma is coming again. after pyoderma become worsen she will not eat anything.Now fleas are coming to her body and biting on her wounds..she is crying when fleas bites her. she is not stopping icting all her skin has become red . she is having pyoderma on her back side of legs. i am worried about my dog ,after givingher medication also it is coming again and again.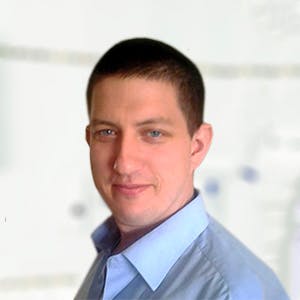 2307
Recommendations
A severe case like this would need to be checked by your Veterinarian and Roxy would need systemic and topical antibiotics and put on a flea prevention programme. The cause of the returning pyoderma would need to be established and it may be worth having some culture and sensitivity performed as the antibiotics may not be fully clearing the infection from her body. Keep all the hot spot areas clean and free of debris; clean with dilute chlorhexidine and clip any hair around the spots and apply an antibiotic ointment to the area. But please visit your Veterinarian. Regards Dr Callum Turner DVM
she is not allowing to apply antibiotics ointment on her body.flies are coming and biting on her infected areas.she will start crying when fly bites her.how to prevent pyoderma from coming again in future.
Add a comment to roxy's experience
Was this experience helpful?
Brandon
Askal (Philippines dogl
4 Years
-1 found helpful
How can I treat my dog hot spot. It has a pus on it now and odor.. He hasn't been feeling well and not eating.. I've tried putting betadine to it for first aid..should I also cover it so no insects will touch it?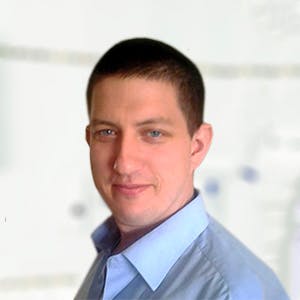 2307
Recommendations
If your dog has a hot spot leaking pus, it is best to visit your Veterinarian to get some antibiotics to treat any infection that maybe present; regular cleaning and the application of fly and insect repellent around (not on) the spot will reduce the number of insects that will go around there. If there is a problem, you may bandage the area but it is best to keep it uncovered. Regards Dr Callum Turner DVM
Add a comment to Brandon's experience
Was this experience helpful?
Bruiser
Labrador Retriever
2 Years
1 found helpful
My dog has been treated twice for hit spots at the vet, however he is almost done with his steroid and is itchy again. I am noticing some missing fur in certain areas as well. The underlying cause is seasonal allergies. What OTC meds are safe to give him daily to help with his itching? Benadryl? He weighs 69 lbs.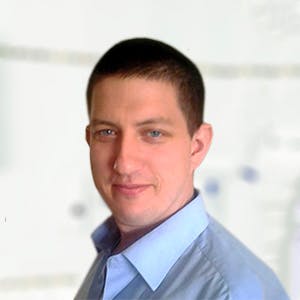 2307
Recommendations
There are a few over the counter medications (human) which are used in Veterinary Medicine and which are prescribed by Veterinarian's; I cannot prescribe or recommend any particular medication since I haven't examined Bruiser myself. Benadryl (diphenhydramine - usually at 1mg/lb two to three times daily) or Zyrtec (cetirizine – usually at 0.5mg/lb twice daily) are used regularly by Veterinarians for allergies in practice; please consult with your own Veterinarian regarding the suitability and dosage for Bruiser. Regards Dr Callum Turner DVM
Add a comment to Bruiser's experience
Was this experience helpful?
Dozer
6 Years
-1 found helpful
From research on the Internet, definitely looks to be a hot spot. Is it necessary to bring him to vet? I can't afford it and he gets very traumatized and VERY DIFFICULT at vet. I could barely touch him right now. Can I treat him? If so, how??? Very concerned!!!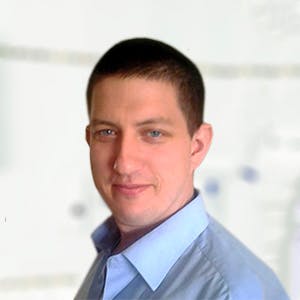 2307
Recommendations
Thank you for your question. Whilst I sympathise with your financial situation and with Dozer's stress when visiting the Vet; if the lesions are hot spots, they would be caused by an underlying condition which would need to be identified and treated as well. Also, antibiotics would need to be prescribed to treat the bacterial infection which would need a Veterinary visit. Since I didn't examine Dozer myself, I am unable to diagnose or prescribe treatment in this case. Regards Dr Callum Turner DVM
Add a comment to Dozer's experience
Was this experience helpful?
Wallee
Poodle with Terrier
6mo
0 found helpful
Once hotspot is treated, with oral medication, topical medication and ear infection medication given. Will it come back? He was also shaved completely! It is summer time right now and benedryl wasn't really working before we went to the vet to get real medications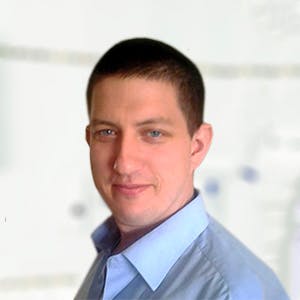 2307
Recommendations
Hot spots will recur if a dog is allowed to lick and bite at everything which irritates their skin; for example, a bug bites Wallee which causes him to bite the area which causes more irritation which causes him to lick the area; the saliva in turn irritates the skin more leading to more licking etc… resulting in a hot spot. Topical spot on products and preventing him from licking himself will help control the recurrence of hot spots. Regards Dr Callum Turner DVM
Add a comment to Wallee's experience
Was this experience helpful?
Bailey
Mixed black lab
6 Years
0 found helpful
My dog had a torn ACL that required surgery about 5 weeks ago and part of the incision she keeps licking. It is now basically a raw hot spot. We have tried the cone and she got two ear infections. We tried the donut and she can still get to it. I am putting neosporin on it. Is there something that will speed up the healing? Ugh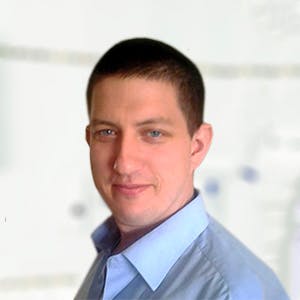 2307
Recommendations
The best way to get the wound to heal is to stop Bailey from licking it, cones and bandages do not always work if a dog is persistent enough; really, it is a case of cleaning the area regularly (dilute chlorhexidine), keeping it dry and stopping Bailey from licking it. Physically stopping her from licking may be the only way forward; no real treatment to speed it up, neosporin will help form a barrier and prevent secondary infection. Regards Dr Callum Turner DVM
Add a comment to Bailey's experience
Was this experience helpful?
Bella
Labrador Retriever
4 Years
0 found helpful
Hi, my four year old black lab was diagnosed with a hot spot on her back 7 weeks ago. The vet shaved and cleaned the area and gave me an antibiotic cream to apply twice a day. I did this for two weeks, the area improved but was no where near healed. We went back got a weeks worth of antibiotics and a weeks worth of anti itching pills. It looked like it had improved but another week later it still looked the same. We went back and got 2 weeks worth of both meds again. I also bathed her in an antiseptic shampoo. Its still not completely gone. Its about half the original size but still like a scab. Do you think we should take her back again and have a steroid injection?

Thank you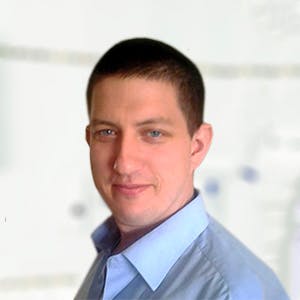 2307
Recommendations
Steroids shouldn't be used in patients with wounds as they can inhibit wound healing and also lower immune resistance leading to secondary infections. The problem is the type of healing which is needed; simple cuts have an opposing side which are pushed together and healing is fast, hot spots, ulcers and similar wounds are open and require a different form of healing which is longer than usual. Speak with your Veterinarian about other options that you may have to help close the skin. Regards Dr Callum Turner DVM
Add a comment to Bella's experience
Was this experience helpful?
Angel
German Sheppard mix
7 Years
0 found helpful
My dog has a known allergy to fleas. We just moved and had mistakenly not kept up with her flea treatment prior to moving. She had started itching and we noticed a rather large hot spot. When she has had hot spots in the past, the vet would give her a shot. Is there any other way to get her some relief from home since we are aware of the cause? I'm not able to get her into the vet right away.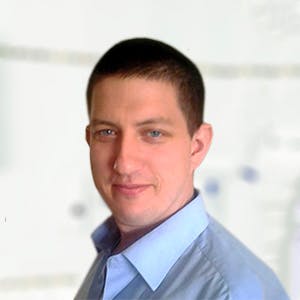 2307
Recommendations
Some hot spots require antibiotics due to secondary infection; however, treatment at home may be performed by shaving (or clipping) the hair around the hot spots and to clean the area using dilute chlorhexidine. Hydrocortisone cream can be applied around (not on) the Hot Spots to reduce the itching, the use of an Elizabethan Collar will prevent her from licking the cream off. Regards Dr Callum Turner DVM
Add a comment to Angel's experience
Was this experience helpful?
Daisy
Pit
8 Years
0 found helpful
Has Symptoms
Does itch and she lick quite abit
My momma dog had litter of pups but since the shes losing hair just around yer privacy area and her back end and back thighs only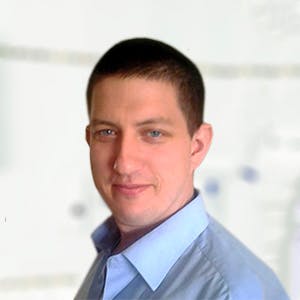 2307
Recommendations
This may have been due to her licking the area excessively after whelping which leaves the skin irritated and causing her to lick more. You could try cleaning the affected area with chlorhexidine two or three times per day and trying to prevent her from licking the area to see if the irritation subside. If this still continues, visit your Veterinarian. Regards Dr Callum Turner DVM
Add a comment to Daisy's experience
Was this experience helpful?
Solo
Chihuahua
12 Months
0 found helpful
My puppy has a red almost raw looking marrk on neck and face and one under arm I changed food could this have something to do with it and are there any home remedies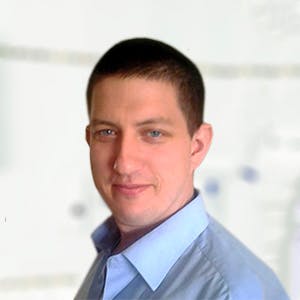 2307
Recommendations
It may be that the change in food has caused some allergy in Solo which has lead to him itching himself to the point of mutilation; also chemical irritation as well as environmental agents may also play a role. First, you must determine the cause, if it is an allergy this may take time to test through trial and error (allergy testing is available); treatment may be simple as removing the irritant from Solo's environment, or he may require long term medical management. I would recommend keeping the wounds clean and free from debris (don't cover them) and compare his new food to his old food to see if there are any different ingredients, if yes switch to another food without those ingredients and see if the itching subsides (it may take a few weeks); your Veterinarian may be able to help you with some prescription medical management as well as some preventative antibiotics in the meantime. Regards Dr Callum Turner DVM
Add a comment to Solo's experience
Was this experience helpful?
Casey
Mutt
13 Years
0 found helpful
hi,
so my dog has like kindoff a red spot and it has crust and stuff on it. It is puffy and red. And the vet gaves us wipes but it is making him hurt so I stopped giving it to him. He pulled off some of the crust and it is red.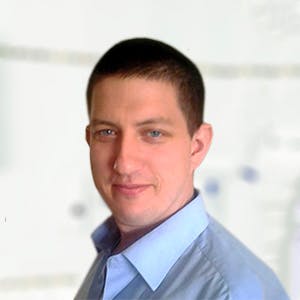 2307
Recommendations
If the crust has fallen off, it would be important to ensure that the area stays clean, free from debris and left alone from licking or pawing, which I know can be a difficult task. The lesion would now be more exposed to the air which should allow it to keep dry and heal. It may be worth speaking with your Veterinarian regarding a topical antibiotic you may be able to apply to the wound to help prevent infection. Regards Dr Callum Turner DVM
Add a comment to Casey's experience
Was this experience helpful?
Baby
Pittbull mix
71/2
0 found helpful
My dog recently started scratching himself in certain spots and breaking the skin. It was in one spot now in two. What can I do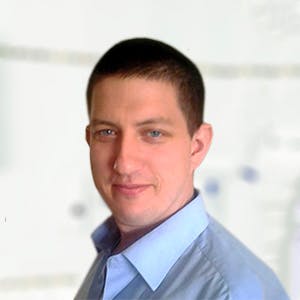 2307
Recommendations
The cause of the itching needs to be found, the itching may be due to allergy, irritation, infection or secondary lesion. Commonly dogs will lick an area which becomes inflamed, so they lick more to the point where it breaks out as a lesion and get scratched and bit. The primary cause of the itching needs to be investigated, your Veterinarian will ask you if you are using any new detergents, moved to a new area, take Baby to a new place or any other cause of allergen or irritation; after a physical examination (to determine if there is an infection or an underlying disease) they would have an idea about the possible primary cause and prescribe treatment or medical management. Regards Dr Callum Turner DVM
Add a comment to Baby's experience
Was this experience helpful?
Luna
Mountain Cur
6 Years
0 found helpful
Hi, One of my dogs has developed some hot spots. We know it is not allergies to food, laundry detergent etc. Both dogs are being regularly treated with against fleas and ticks and heartworm. They are 6 years old and very active on our farm. However, this year we have a very extensive "crop" of sand-burs. So when the dogs step on on, the flop down (often in the middle of yet another sand-bur patch) to gnaw it out, thus picking up additional burs and stickers. I think that is what happened to Luna. She keeps on licking that sore spot until it oozes and gets inflamed. I believe by now she licks those spots only out of habit. Some were healed up beautifully, and today I noted that one gets the tongue treatment very extensively. I have not noted any excessive scratching or other signs of itching. What can I do? I do not necessarily want to put her into a cone if I can avoid it, since that would markedly interfere with her job on the farm. By the way, although they are farm dogs, they are not strictly outside, they have their own door to get into the house at will.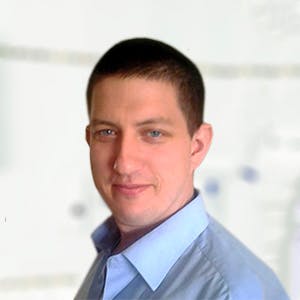 2307
Recommendations
Using an Elizabethan Collar (or cone) is the best method of preventing Luna from licking the affected area, but due to her activity as a farm dog, you may try clipping the affected area to allow for it to air out better, regular bathing with water and chlorhexidine then spray with an antiseptic spray (which is intended for purpose). Obviously, if you see her licking the area, stop her etc… Whilst she is out working a cone my not be required, but once she is at home a cone may help defeat temptation whilst bored. If the hot spot doesn't improve, or gets worse you may need to visit your Veterinarian for some antibiotics; Luna is at a higher risk of secondary infection being on a farm. Regards Dr Callum Turner DVM
Add a comment to Luna's experience
Was this experience helpful?
cooter
4 Years
0 found helpful
how to treat hot spot on my dog from home ?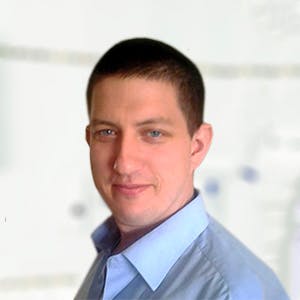 2307
Recommendations
I always recommend visiting a Veterinarian; however, for some people Veterinary care is cost prohibitive or they have problems transporting their pets to the Veterinary Clinic. Hot Spots are caused by moisture in a wound coupled with bacteria. Treatment at home may be performed by shaving (or clipping) the hair around the Hot Spots and to clean the area using an antiseptic diluted in water (very dilute). Hydrocortisone cream (by Veterinary prescription) can be applied around (not on) the Hot Spots to reduce the itching, the use of an Elizabethan Collar will prevent him from licking the cream off (can cause complications if ingested). Your Veterinarian would be able to inspect the Hot Spots and would be able to prescribe medication to heal the Hot Spots faster; topical or oral antibiotics may be required in some cases. Regards Dr Callum Turner DVM
Add a comment to cooter 's experience
Was this experience helpful?
Winter
Golden Retriever
14 Years
0 found helpful
How can i treat hot spots on my dogs back fast and at home! There is some ozzing a d some with black scabs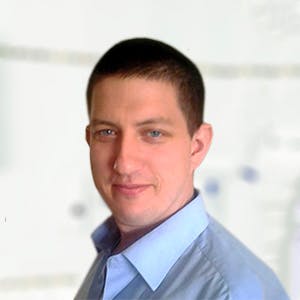 2307
Recommendations
Thank you for your question. Without seeing the lesions, I would not be able to confirm that they are hotspots. There is no quick fix for hot spots. If Winter has hot spots, the best course of treatment would be a course of antibiotics prescribed by your Veterinarian and medicated shampoo; also an investigation to the irritant that initiated the condition may be required. Treatment may take a few weeks and would require regular cleaning of the affected areas. However, there are various causes for skin lesions in dogs, particularly in dogs over ten years of age which can be investigated by your Veterinarian when you go for your prescription. Regards Dr Callum Turner DVM
Winter and owner, what ever happened here? My dog has the exact same issue. It's on her back, it's oozing and now has black scabs on it when I put Oregano Oil on it.
My dog is 14 years old could this be life threatening with her age?
Add a comment to Winter's experience
Was this experience helpful?
Dog
my pup wouldnt stop licking her back legs. Finally traced it to red spots which we bought some medication online for it. Its called Vetericyn Plus Canine Hot spots. We went through it pretty quick, but it worked. Didn't have to worry if she licked it off because it's non-toxic... we did decide to keep her on a leash for a while to avoid the licking and she didnt need it.